How to Organize Your Glassware Cabinet Once and For All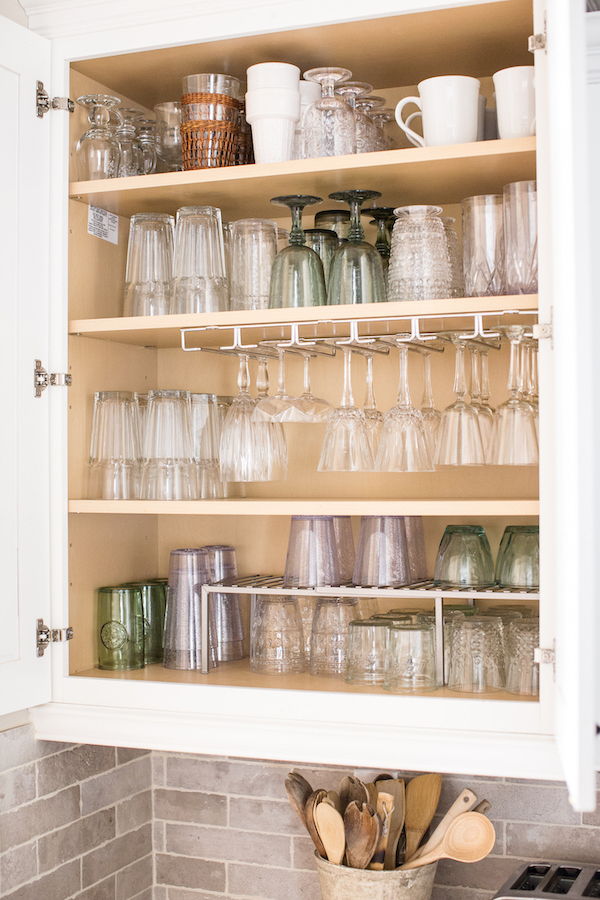 When it comes to storing your glassware, are you team up or team down? To be completely honest, it doesn't really matter! But it's so funny when you peek inside someone else's cabinets and see things stored in a completely different way! There's not really a right way to organize your glassware but there are a few ways that might make sense for your cabinets. If you're tight on space or even if your only goal is get your cabinet looking pretty and to purge that novelty cup collection, these tips are for you too!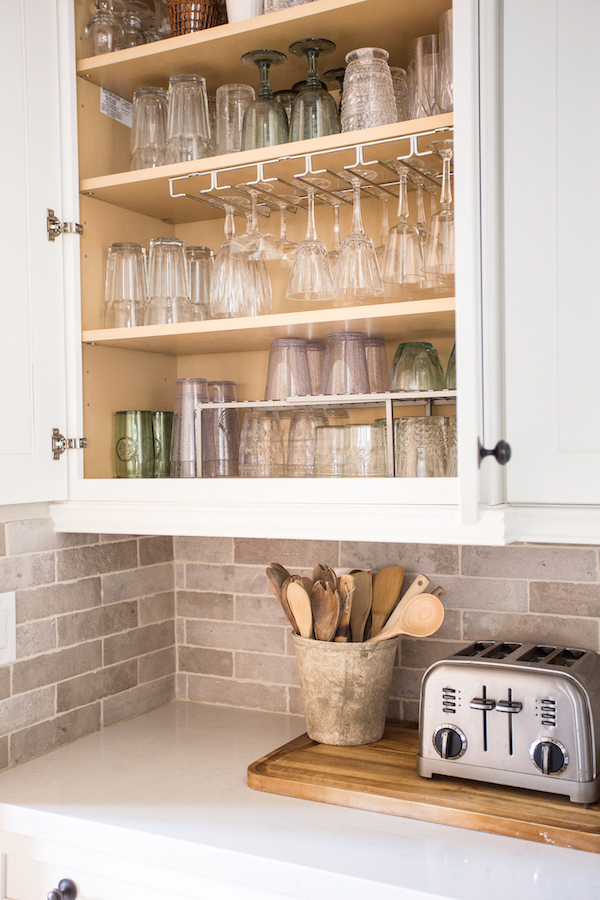 There are so many different types of glassware you can buy. Between all the kids in our family, cousins, friends, and our own, I like to keep plastic cups on hand! ZAK has an assortment of kid friendly cups that I'm always on the lookout for. The bubbly design makes it great for grown ups too!
I also like to keep classics. These tall glasses from Libbey are perfect for a glass of iced coffee. They're heavy and can handle the chill very well! And Jam jars by Le Parfait make the best cups for juice.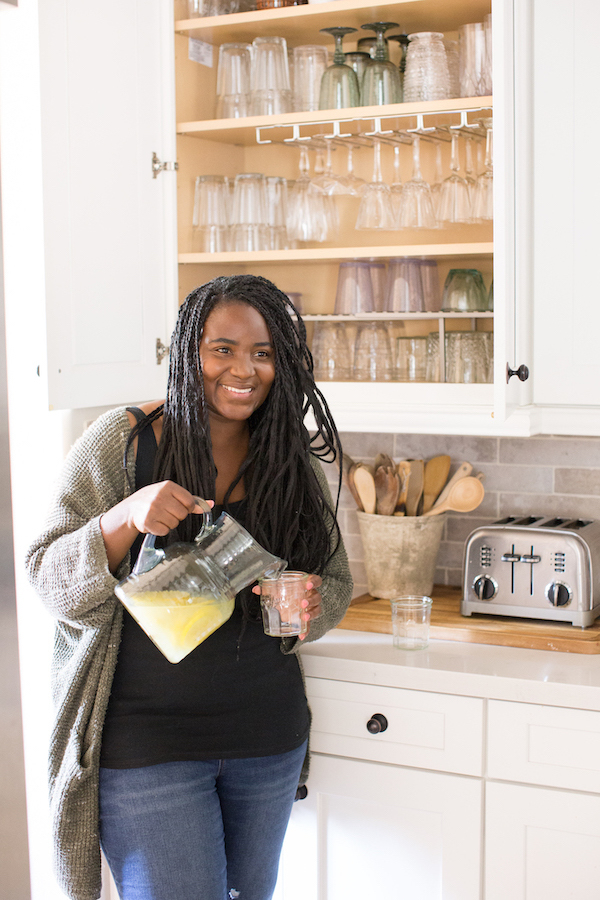 If you've ever wondered why wine lovers store their glasses upside down, it's because that's how delicate glassware is best stored! The rims can easily crack or break if manipulated too much so it's best to store them on a hanging rack or right side up if your store them on the shelf. Even though I don't drink, my friends and family do, and I'm ALWAYS down for a good mocktail. I installed this Neu Home stemware rack within a few minutes and it worked perfectly for my stemware.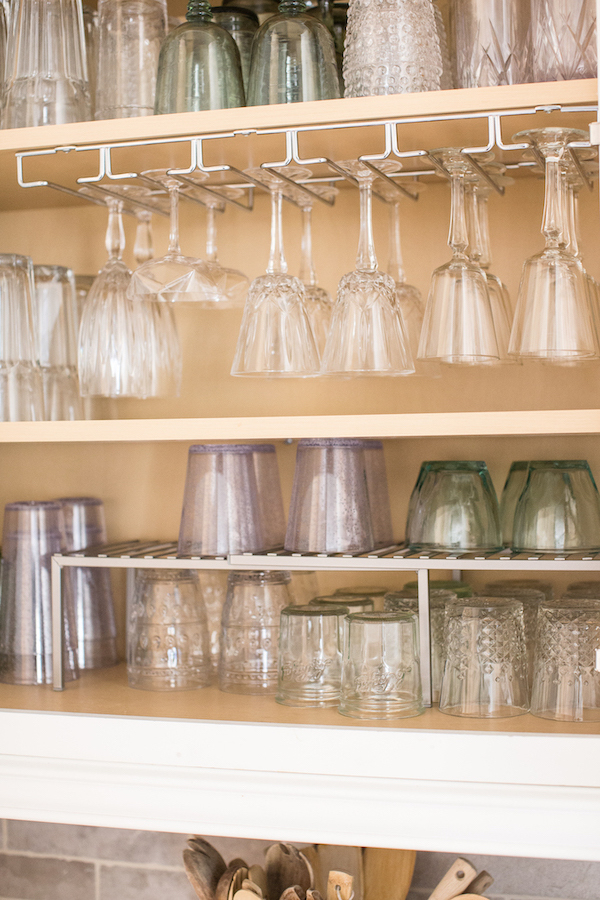 To double the space in our glassware cabinet I used a riser for our smaller tumblers and juice glasses. This way I'm not wasting any space. You can also use this for plates and dishes.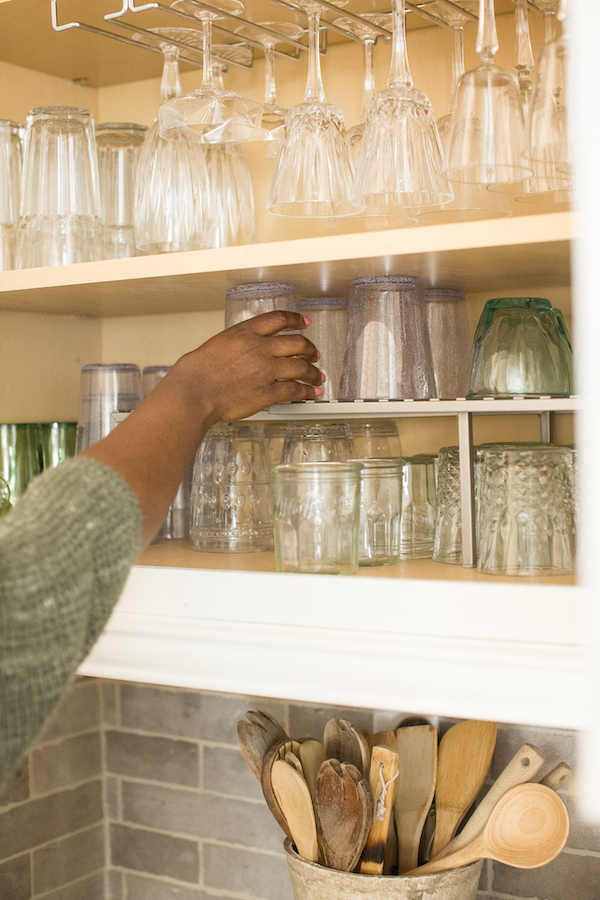 This clip on coffee mug hanger is another great way to maximize the space in your cabinet. It slides onto your existing cabinets so no tools are needed. I used it in my coffee bar area to hang a collection of white mugs. But you can also hang your copper Moscow Mule mugs or anything with a handle!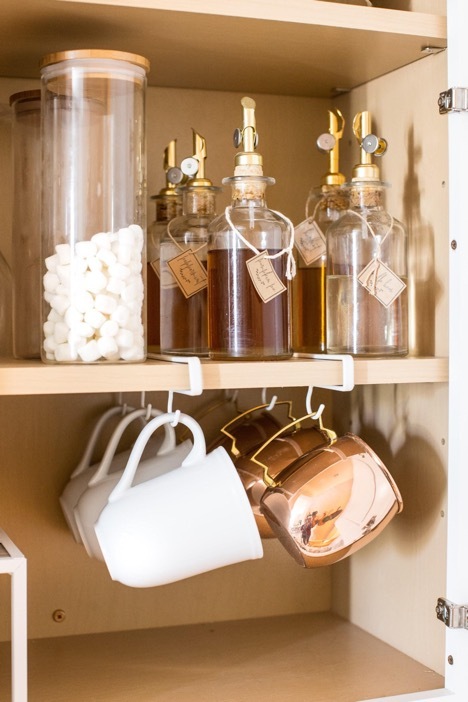 Get to organizing your glassware and never turn back!