3 Tools to Clean Your House More Effectively This Year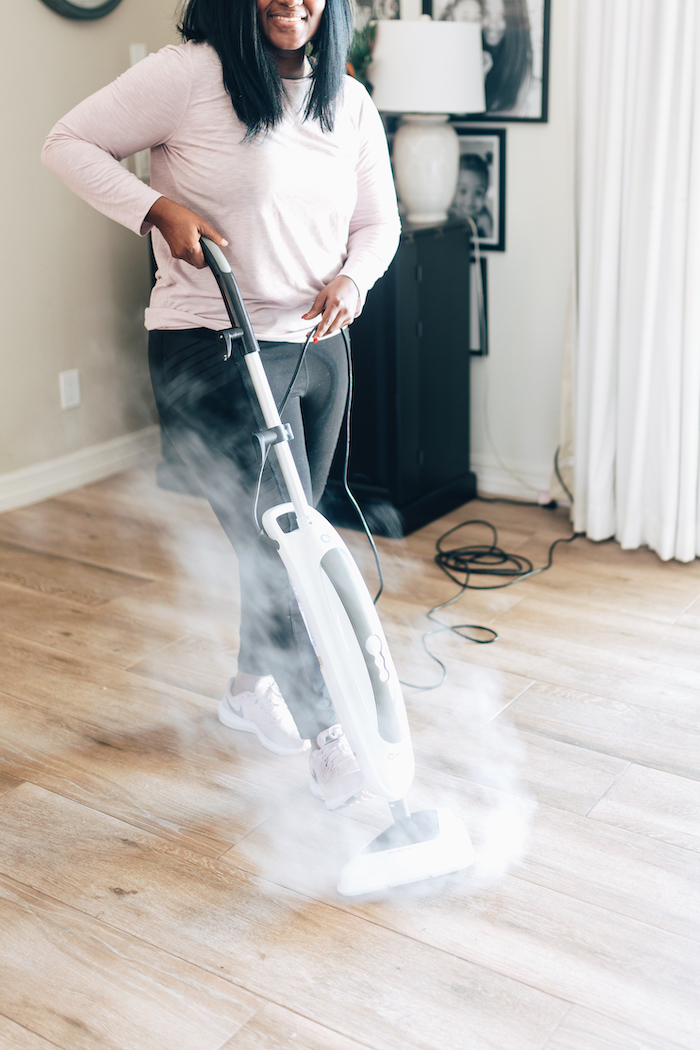 It's the new year, and that means new beginnings! I bet you've made a list of your goals this year and you plan on crushing them all. But what about some house goals? Or more specifically: cleaning goals!
When it comes to the home, there are SO many things we can put on our to-do list, but what about improving how you clean with some pretty cool products? Well, you are in the right spot! Here at The Inspired Home, we are all about pretty cool products! But not just any product, but pretty cool housewares products.
Here are three tools to help you clear some clutter and clean your house more efficiently this year.
Cleaning: Your Floors
Start with a great vacuum cleaner.
Kicking the new year off with some pretty clean floors can make any domestic enthusiast happy! I certainly don't cheer when it comes to cleaning any of my household chores, BUT I do appreciate anything that helps me get the job done right.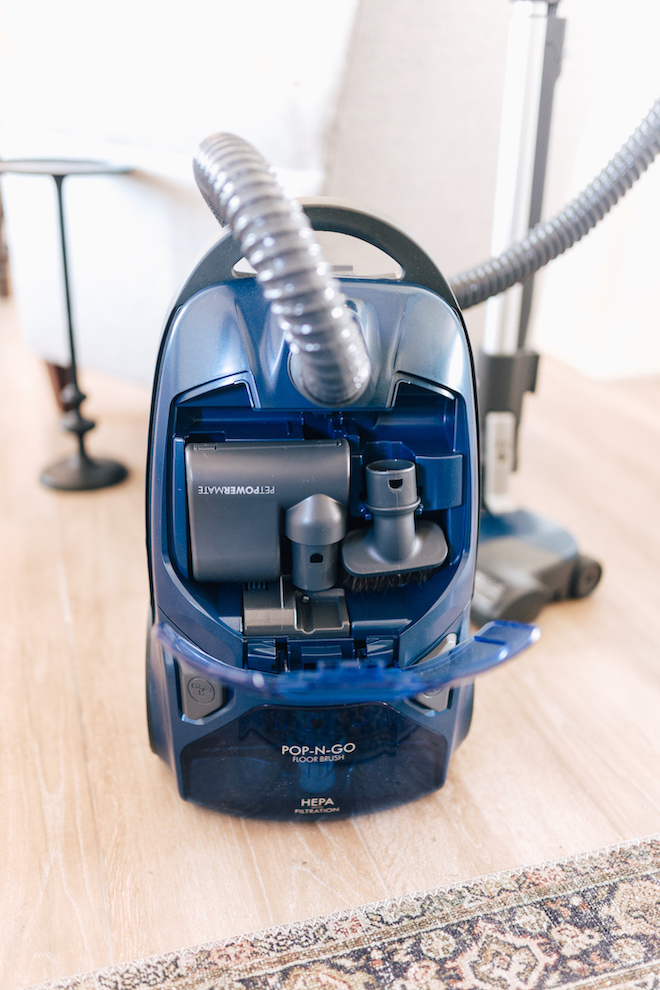 I just want you to imagine how many times you make contact with your floors each day. How many times do you walk inside with your shoes on? With your socks on after a pretty sweaty workout? How many times accidents (big, small, or messy) has your kid had on the floor? What about your kitchen floors? Your bathroom floors?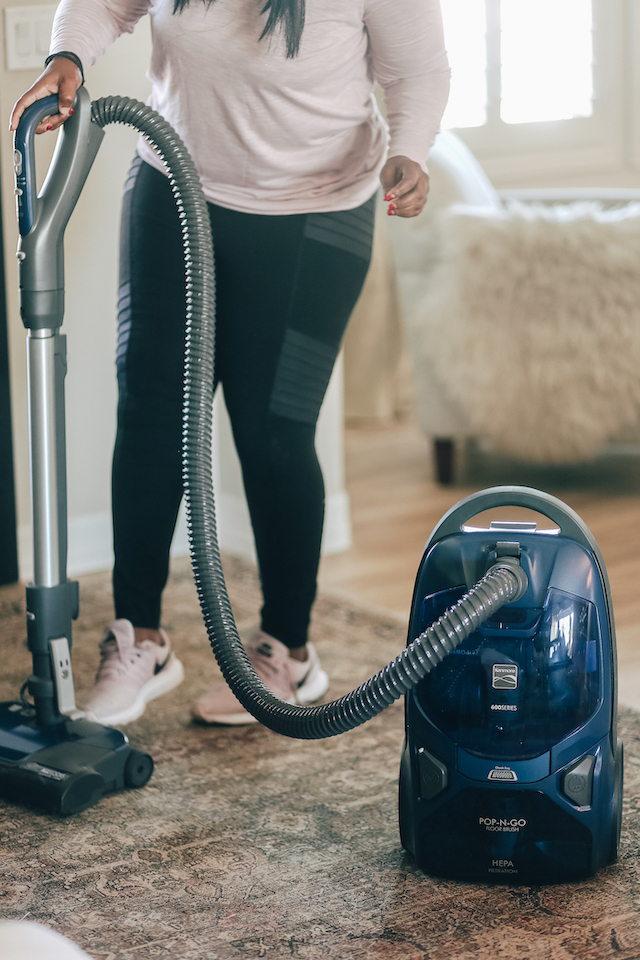 If you have carpet, rugs, or even hard surfaces in your home, invest in a good vacuum this year! One that has a HEPA filter can trap up to 99.7% of debris and keeps those allergens in check. This bagged canister vacuum by Kenmore is pet-friendly and is designed to clean all areas and surfaces of your entire home. It has a retractable cord and 4 tools that help you get into tight/hard to reach spaces.
Pop N Go Bagged Canister Vacuum Cleaner

By Kenmore

Shop Now
Consider upgrading to a steam mop.
Speaking of floors, this year might be the year where you upgrade to one of these: a steam mop! With only filtered water, my floors have never looked or felt cleaner.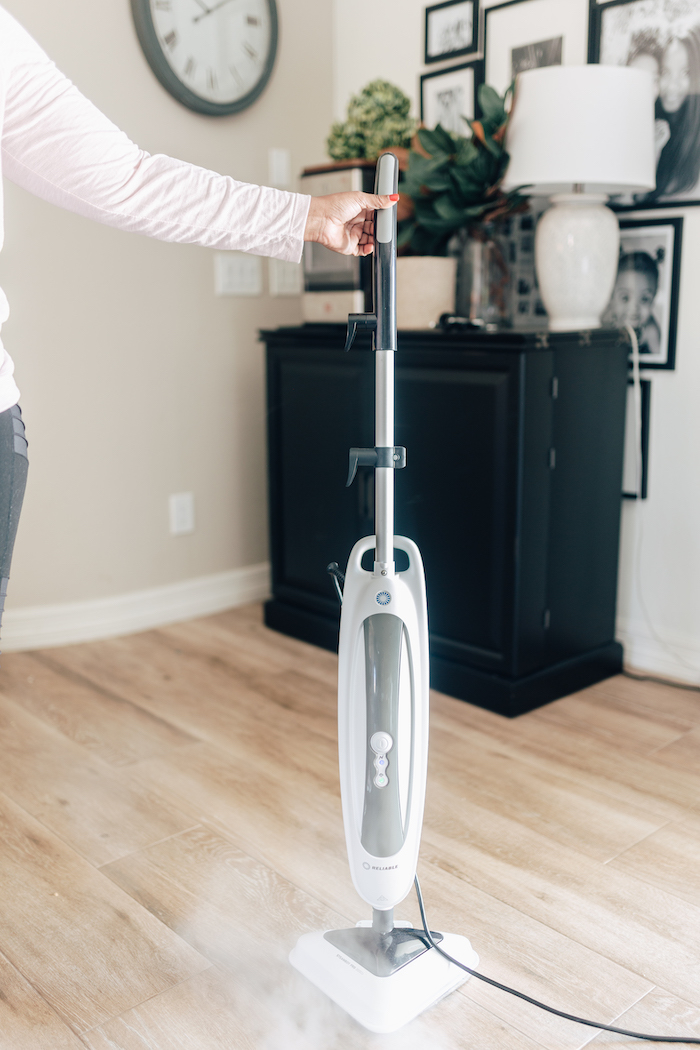 So I plugged in the Reliable Steamboy Pro and right from the beginning, I knew I had the steam mop that was right for me. With just a few pumps, you get 25 minutes of continuous steam at 248 degrees to help lift dirt off the floor and onto one of the microfiber cloths! With temperatures that high, you are also helping reduce bacteria and other harmful toxins that can be found on our floors.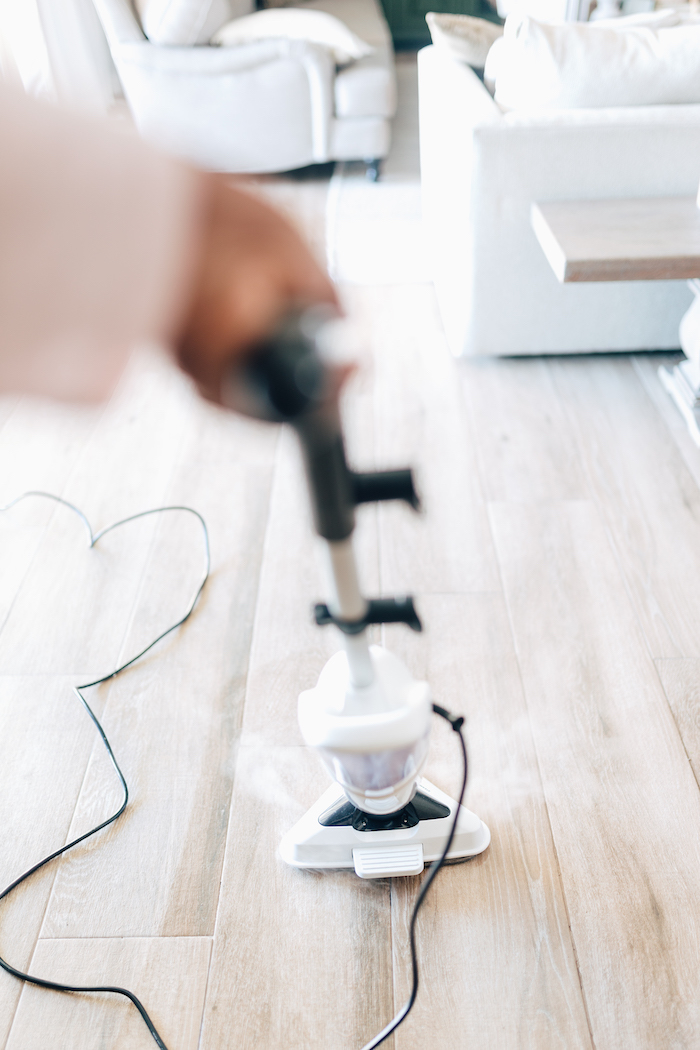 Steamboy Pro Steam Mop

By Reliable

Shop Now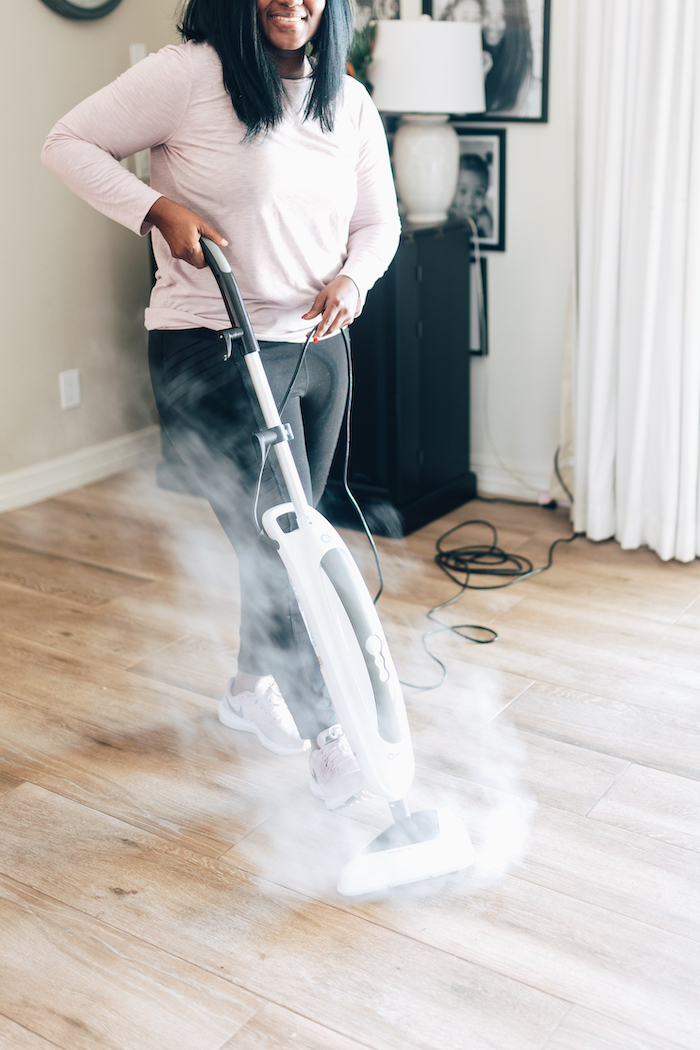 Cleaning: Moulding & Baseboards
If you're like me when it comes to interiors, details matter. One of the things I always look at when it comes to a clean home are the baseboards and moulding. Not in a judgmental way at all, because mine are a mess sometimes too, but they can be SO easy to overlook and when they are dirty, they stick out like a sore thumb.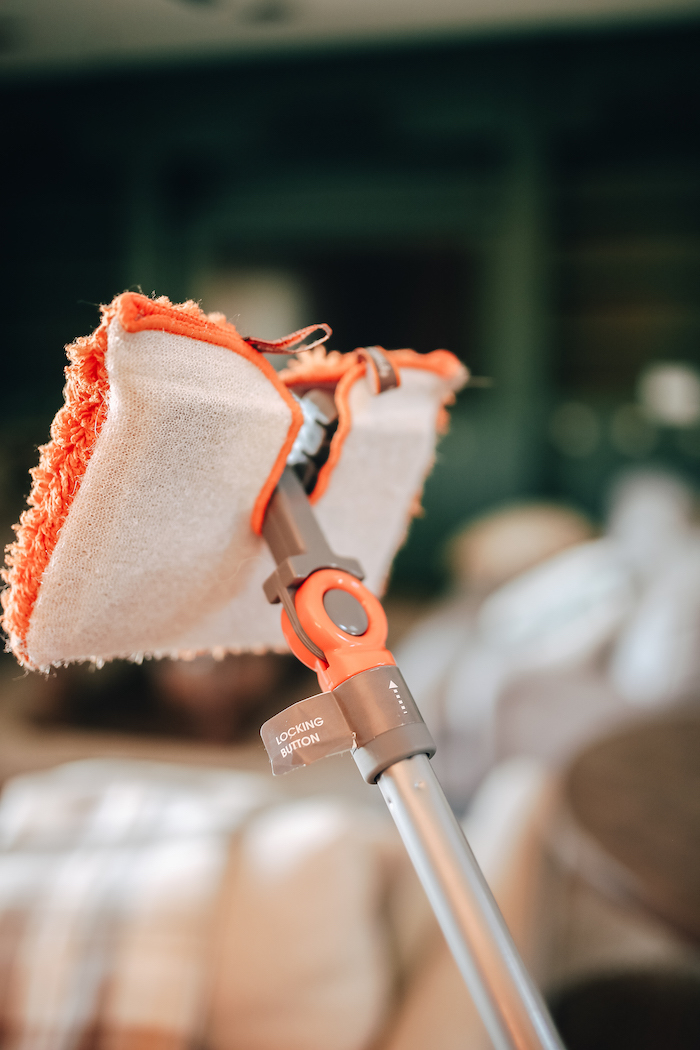 The number one reason why we usually skip baseboard and even crown moulding cleaning is because it to low or too high! Enter: The Casabella Moulding Master.
This super functional tool is perfect for moulding, baseboards, chair rails, ceilings, stair risers, and corners! Because it has a pivoting head, it can clean at any angle high or low. Plus, the microfiber duster and non-scratch scrubber help with any tough spots. It's the perfect tool to add to your line-up this year!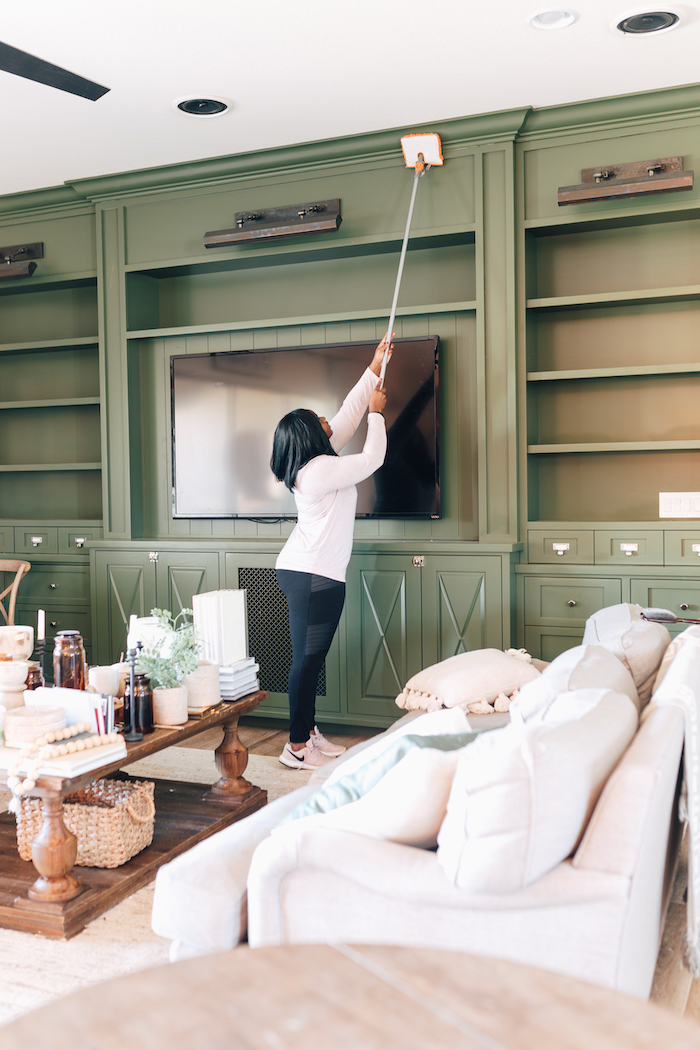 BONUS: Clean Out Your Pantry
Get rid of those cereal boxes.
The College Housewife is doing a great full out pantry clean for The Inspired Home that you should check out soon, but one of my biggest pet peeves in the pantry is all of the cereal boxes! If you have kids, you definitely have a few of those in the pantry, and I knew I wanted to get that mess of cereal boxes under control this year.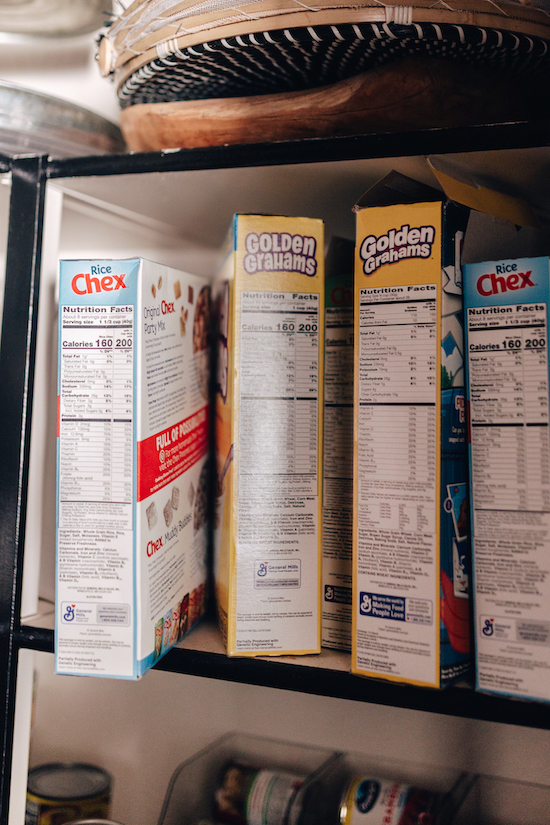 Whenever we go on vacation and stay at a resort or hotel, I get so giddy about the cereal dispensers. So I decided that our family of five could use one!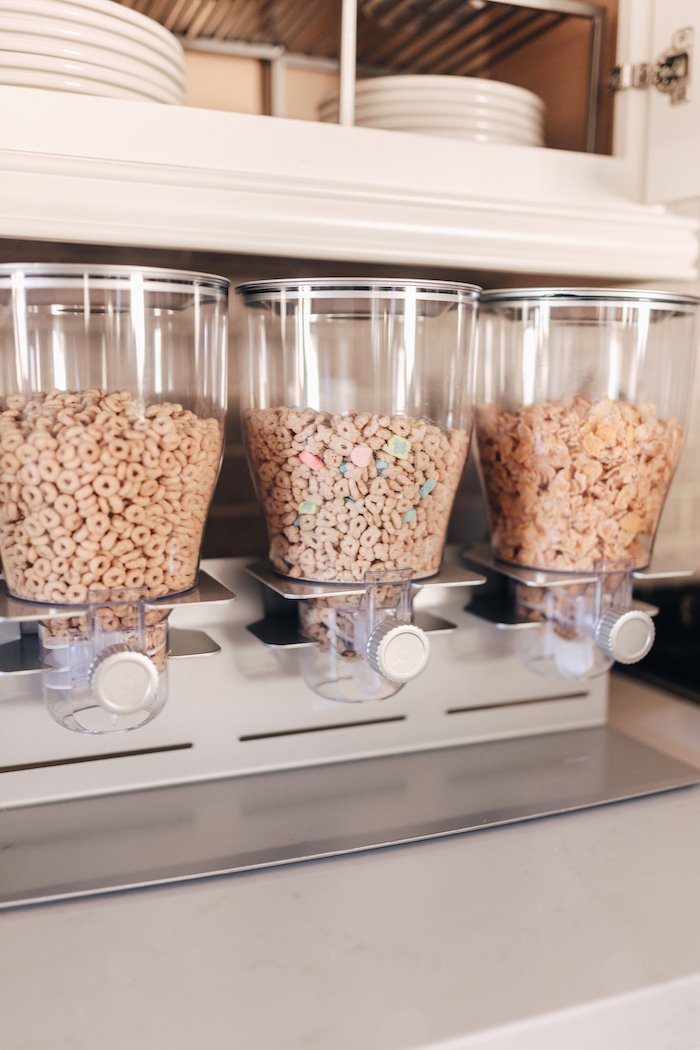 Honey-Can-Do has several cereal dispenser options to choose from, so make sure you measure your space beforehand to see which one works best for your space. With the simple turn of a dial, the cereal gets dispensed mess-free AND it stays fresh for weeks if it manages to last that long!
Triple Canister Commercial Cereal Dispenser

By Honey-Can-Do

Shop Now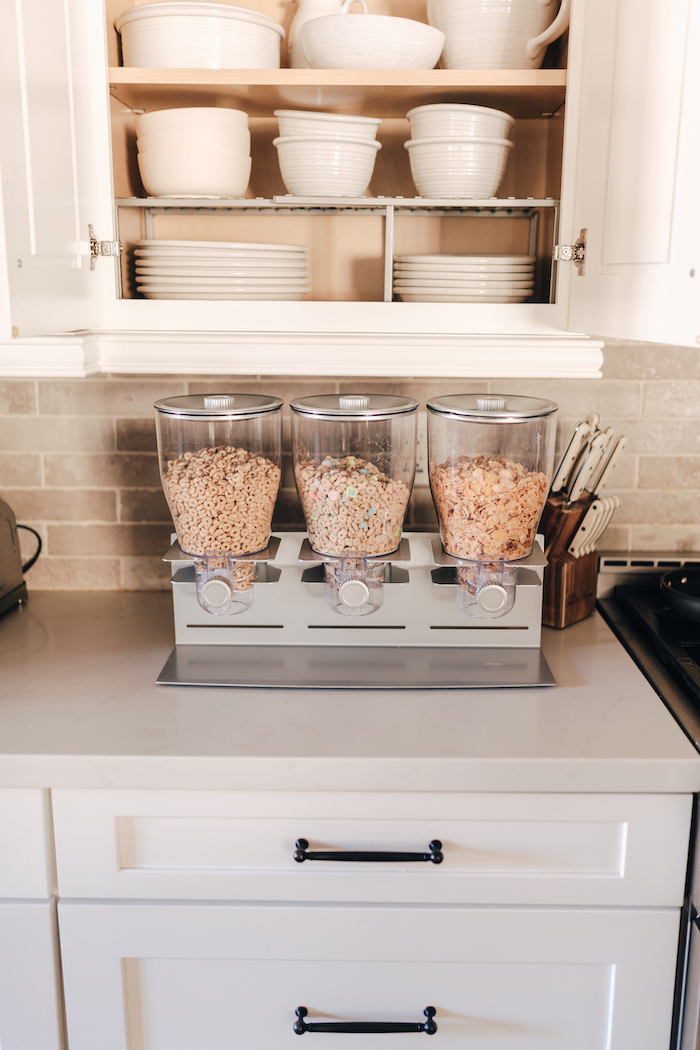 Check out these other articles on organization and decluttering your home:
Some of our favorite decluttering and organization tips.
Great Spring Cleaning Advice.