These Products Will Help You Organize Your Boys' Bathroom Into Tip-Top Shape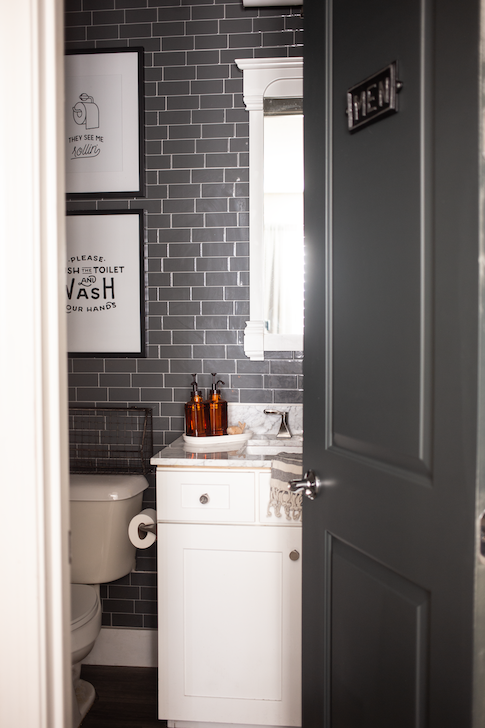 Oh to be a mom of boys! Messy, stinky, cute and adorable little boys. Even though my boys aren't so little anymore, I still can relate to all of that! Since they were little, I've been the one that has taught them about keeping things clean and organized. But still every now and then I have to come in to save the day and do what I like to call a "mom clean up".
There's nothing quite like your mom making everything look and smell just perfect. I remember so many times I would come home from school to find my mom had straightened my dresser or cleaned out my closet. I know for sure my boys share the same excitement so I know they will appreciate this little clean up for sure!
Boys' Bathroom Organization Tips
For the most part, the boys' sink was pretty empty. Besides some trash (remember these are boys so they think it's perfectly okay to put trash under the sink even though there is NO trash can) and some miscellaneous items, it was pretty clean. Just not functional.
So I decided to add some organizational housewares AND a few other items to give their bathroom some life.
Baskets
I can't confirm this but I'm pretty sure baskets are the number one most used item when it comes to organizing. This baskets under the sink is from Yamazaki Home. Use the baskets to hold clean towels or extra stock of toilet paper rolls.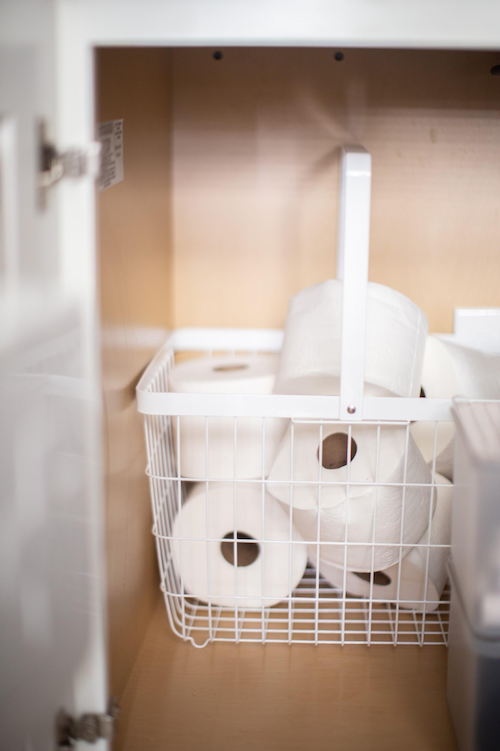 Laundry Basket/Storage Hamper

By Yamazaki Home

Shop Now
Clear-ish Containers
These lidded boxes from madesmart hold hygiene items like soaps and deodorants. I always like to keep a healthy stock of those items on hand! The reason I love the frosted look on these storage containers is because it allows you to see what's in the boxes without showing all the mess. Everything looks more uniformed that way!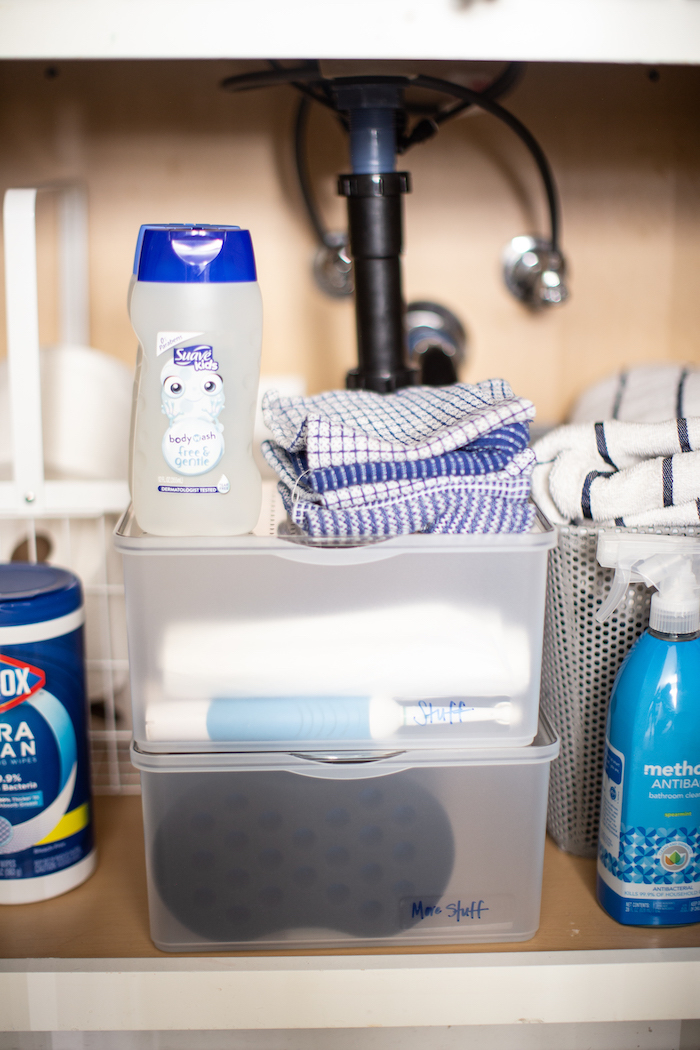 Medium Lid Storage Bin

By madesmart

Shop Now
On Top of the Sink
I try to keep the storage on top of the sink to a minimum. This way the boys have room to wash their face, brush their teeth and wash their hands. The little caddy on the left holds soap and lotion if you prefer that, for keeping their hands clean! Also the cute little whale brush is perfect for cleaning dirty nails!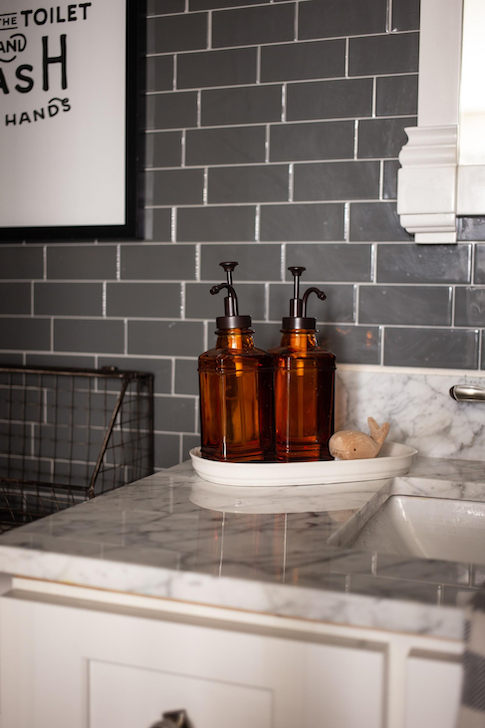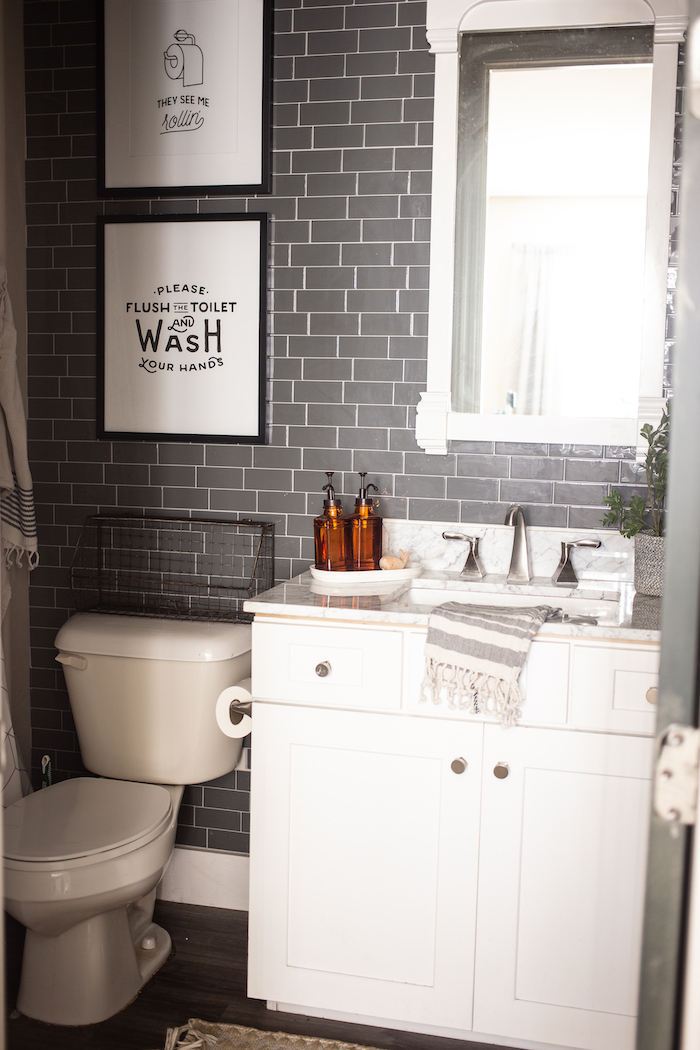 Hammam Hand Towel

By Danica Studio

Shop Now
Extras
These buddy hooks from Umbra help keep extra loofahs and brushes off the floor.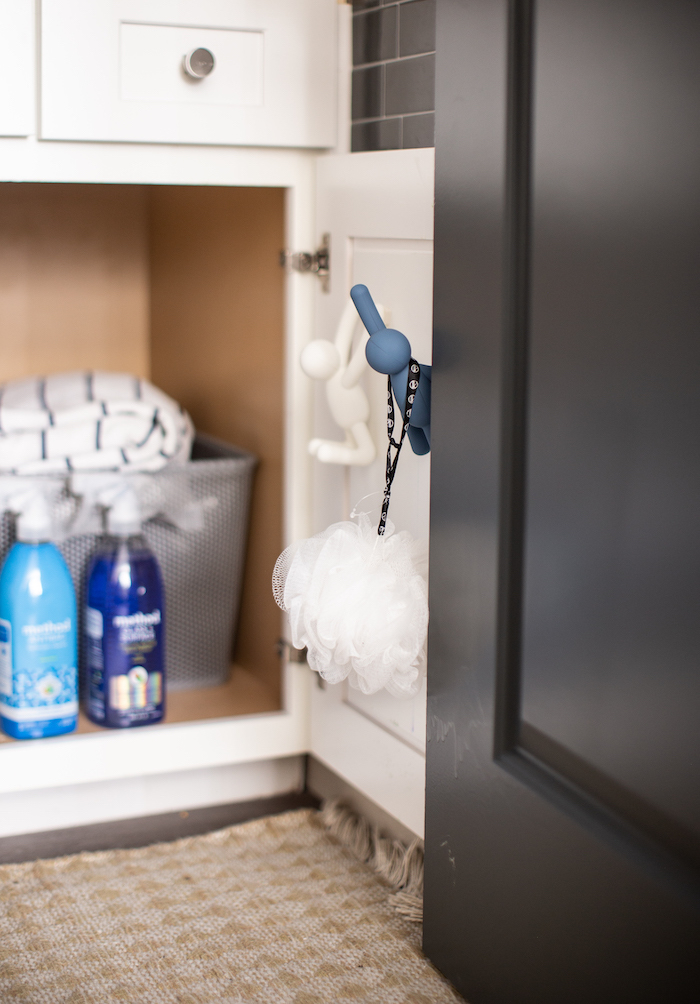 The first aid kit is great to keep little band aids for when they don't want to come downstairs.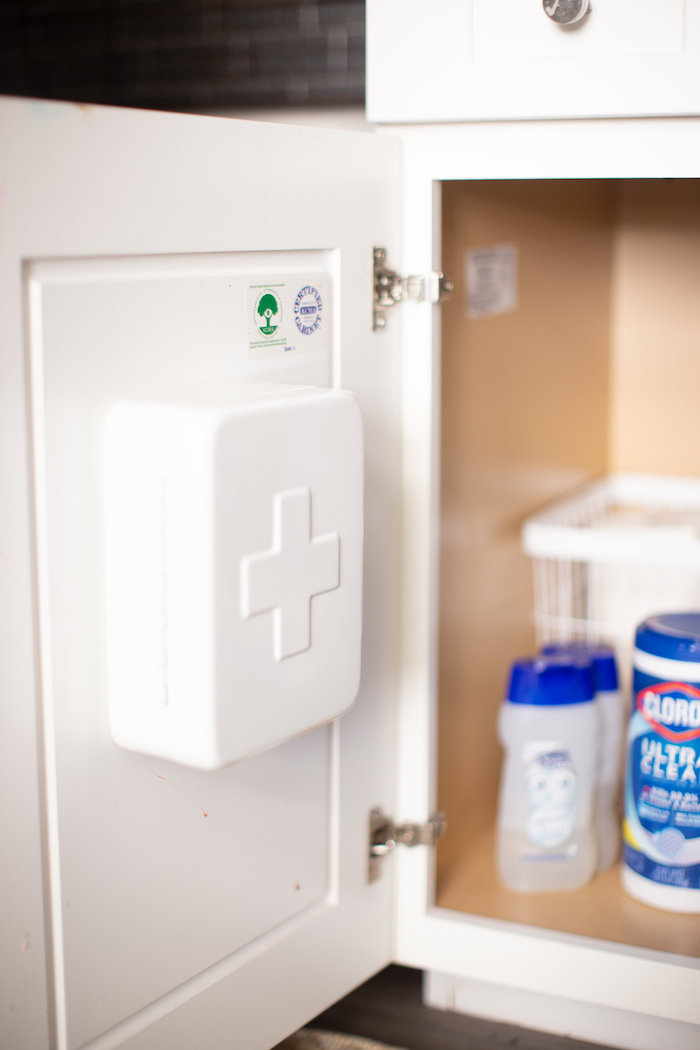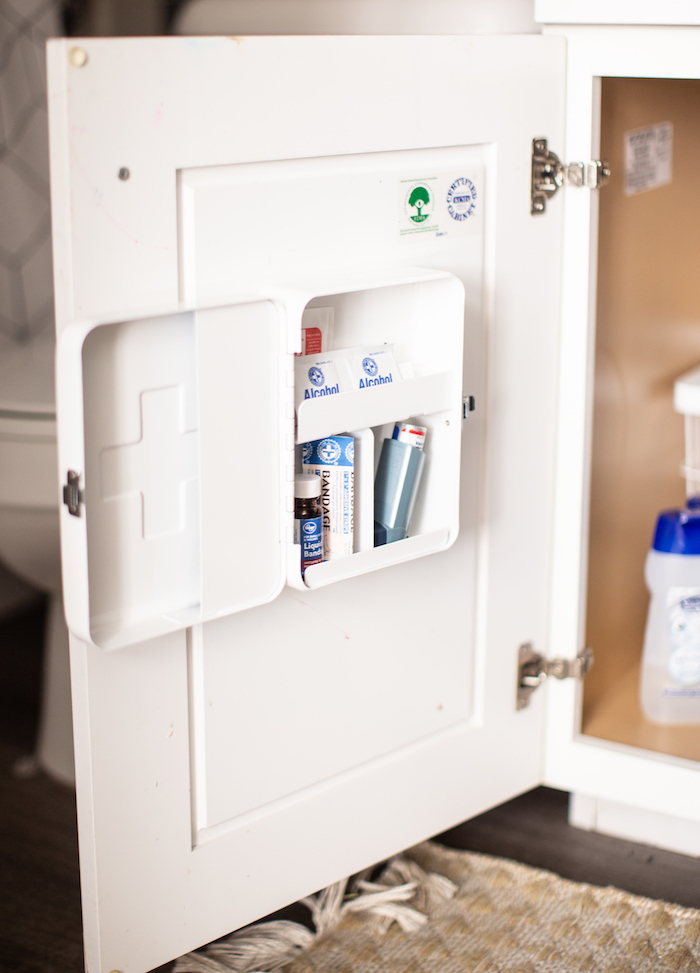 The shark mat is perfect and adds some youthfulness to the bathroom!