Stone Fruit Smash Cocktails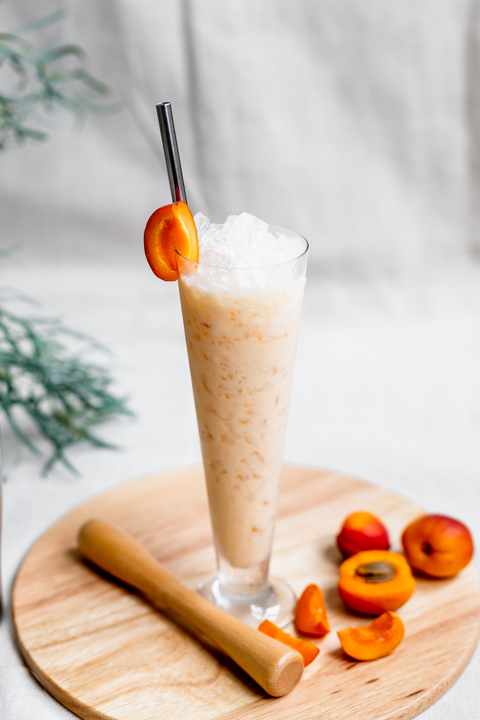 Juicy, creamy, end of summer perfection. If you're not making this simple summer smash this weekend, you're really missing out.
By late August and into September, stone fruit reaches its sweet, juicy peak. Head to a farmer's market this time of year and you're bound to find crate after crate of tree ripened fruit, in sunset shades of every gradient from deep plum to vibrant orange and palest pink.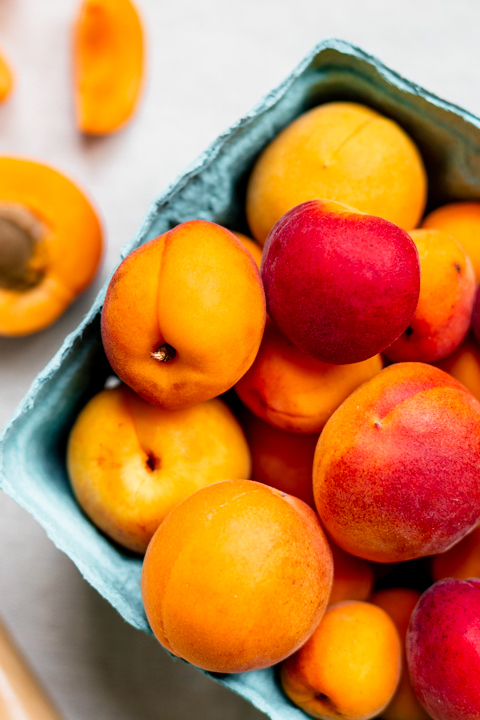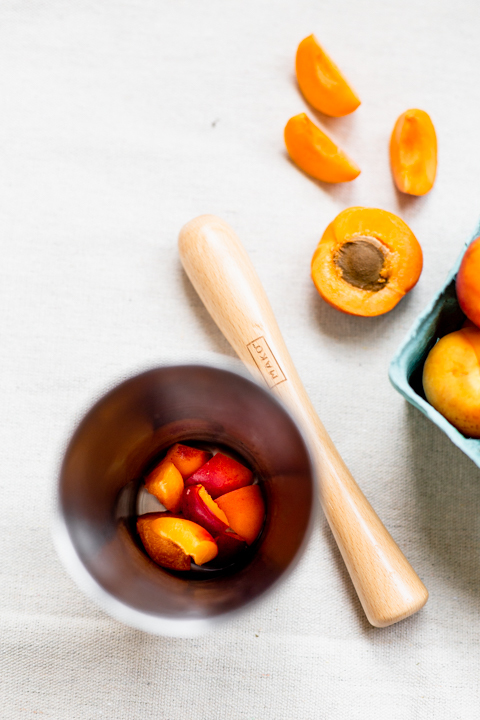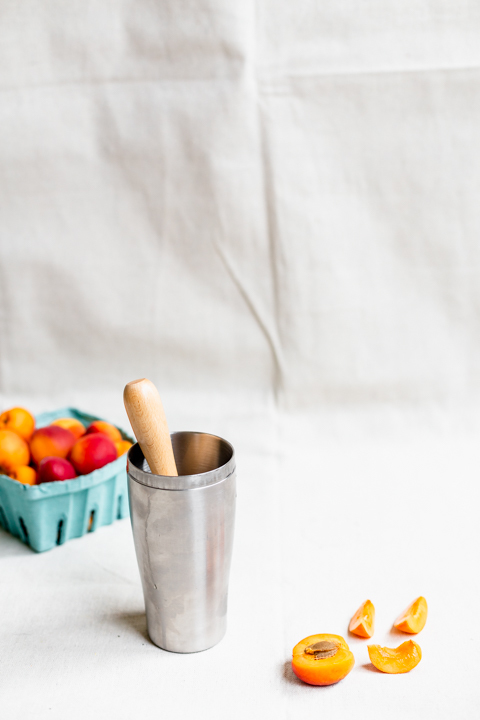 If you're looking for a way to include this seasonal bounty in a farm fresh cocktail, I highly suggest a smash. When I'm dealing with very delicate fruits or herbs, I prefer to use pure juice or a technique called blender muddling instead of the traditional kind. But stone fruit is actually quite hardy, and I love the way muddling by hand brings out jammy notes and the deeper colors of the peel — plums, for example, may have orange flesh, but hit them with a hand muddler and you'll end up with pink juices, because the deeper purples of the skin will blend right in.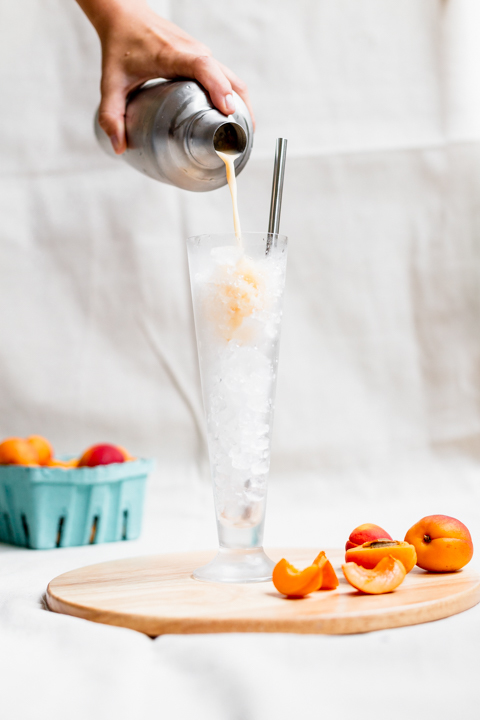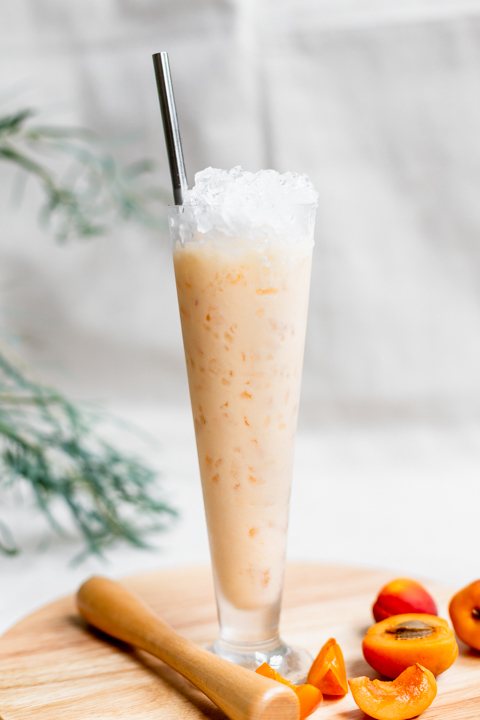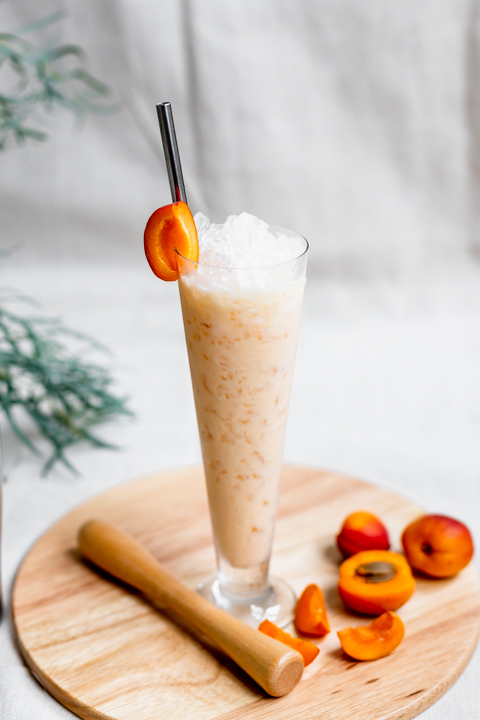 Even though I'm living with a very basic kitchen at the moment (we're undergoing some massive renovations in the Jeffers household), these were a breeze to throw together. And because we don't have the space for an under counter dishwasher at the moment, we've been rescued from hand washing Hades by the wonderfully convenient countertop dishwasher by Magic Chef. We were able to install it ourselves — no professional needed — and it's truly been a lifesaver for us in our previously dishwasher-less kitchen. Honestly, I wish I had one of these years ago — it would have saved me tons of time and clean up stress in my first apartments.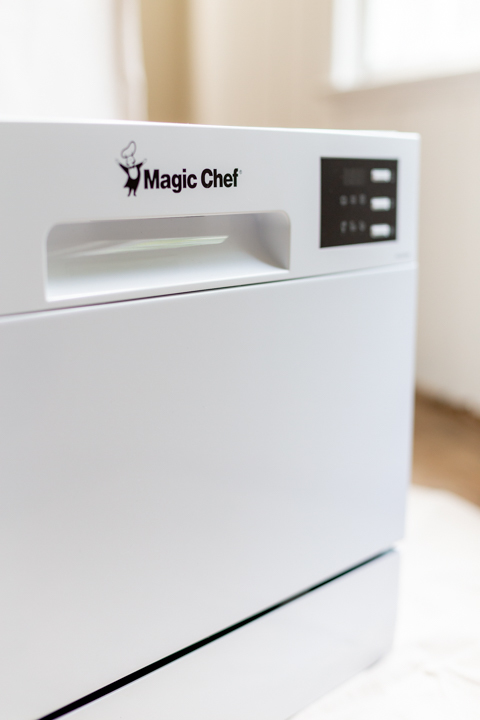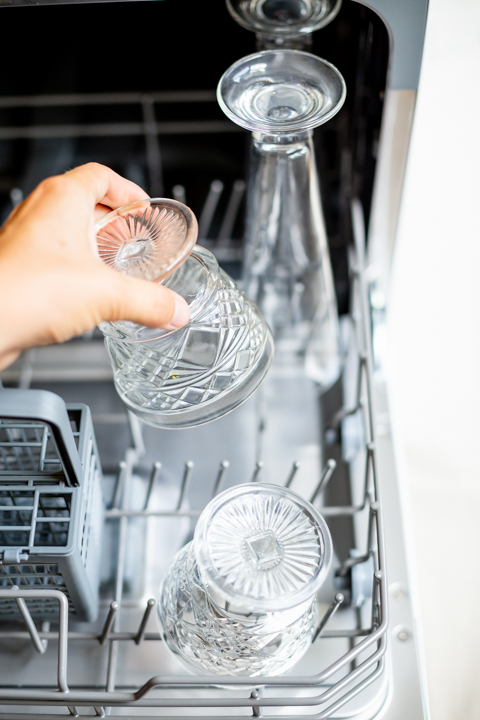 I found perfectly ripe apricots at my farm market, but any stone fruit will work in this recipe — plums, nectarines, peaches, pluots — whatever looks good nearest you. Try to use organic fruit because you will be extracting bits of skin, and smell the produce instead of squeezing it to determine brightness — you don't want to bruise the flesh before muddling. A ripe stone fruit will smell floral and juicy and fruity (in other words, the skin should smell like the fruit should taste).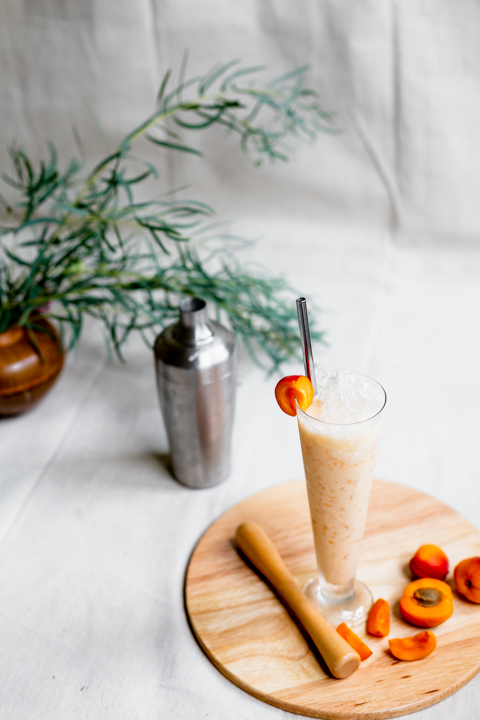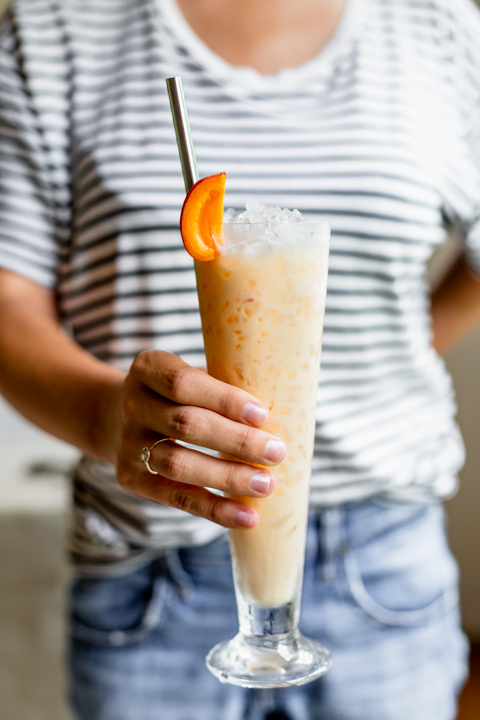 Juicy, creamy, end of summer perfection. If you're not making this simple summer smash this weekend, you're really missing out.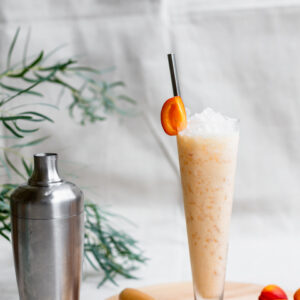 INGREDIENTS
For the Smash:
1 small (like apricot) or half large (like peach) stone fruit, skin on and roughly chopped
1.5 oz gin (or bourbon if you prefer)
1 oz cream
.5 oz honey syrup
.5 oz fresh squeezed and strained lemon juice
Dash of angostura bitters
For the Syrup:

[use a kitchen scale]
128 grams very hot water
200 grams honey
INSTRUCTIONS
For the Smash:

(1) Muddle the fruit in the bottom of a cocktail shaker until very juicy and pulpy. Add remaining ingredients and small handful of ice.
(2) Shake for 10 seconds and strain into a chilled pilsner glass filled with crushed ice. Add more crushed ice to top and garnish with stone fruit slice. Serve with a straw.
For the Syrup:
(1) Stir rapidly until completely combined. Store in the fridge.
*TIP*: If you don't have a kitchen scale, use 2/3 cup honey and 1/3 cup hot water.