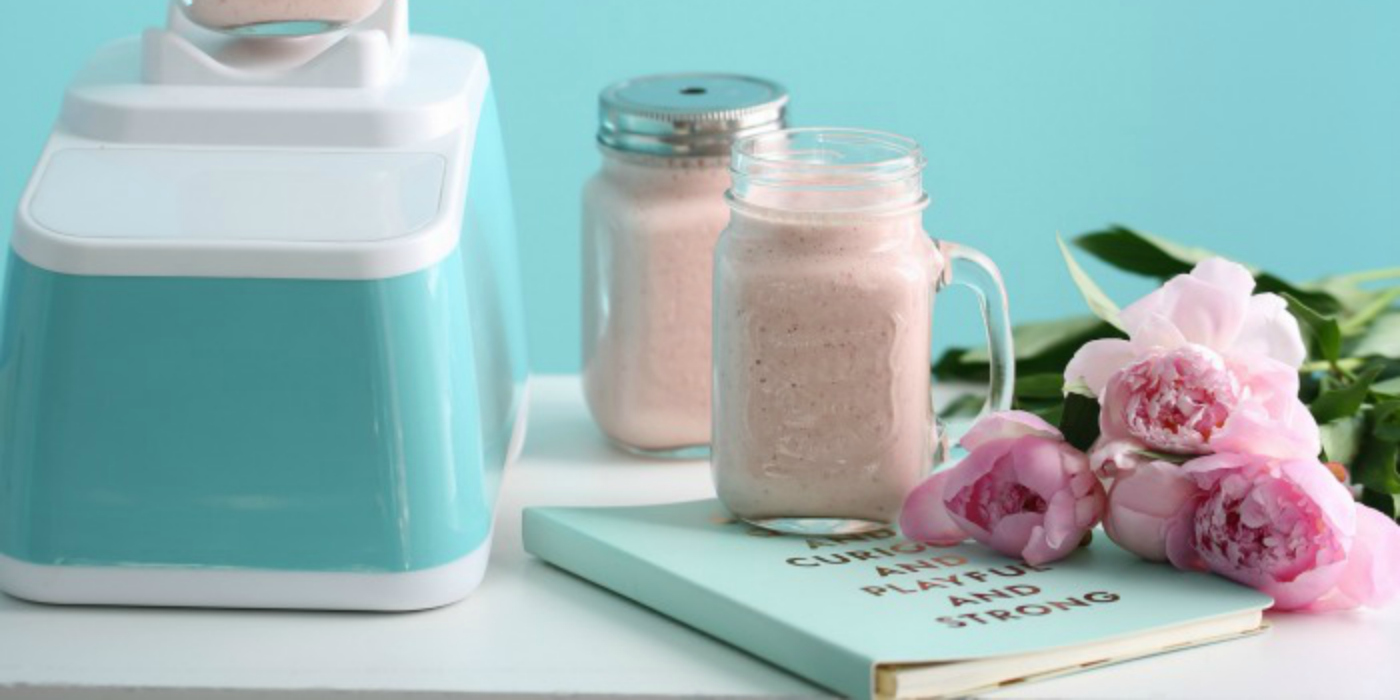 This smoothie is perfect for summertime! It is so fresh and delicious. You can even add a half scoop of acai powder for a more interesting flavor!
This smoothie is so simple and delicious! And ohmygosh, how pretty is this blender and the color? I'm in love!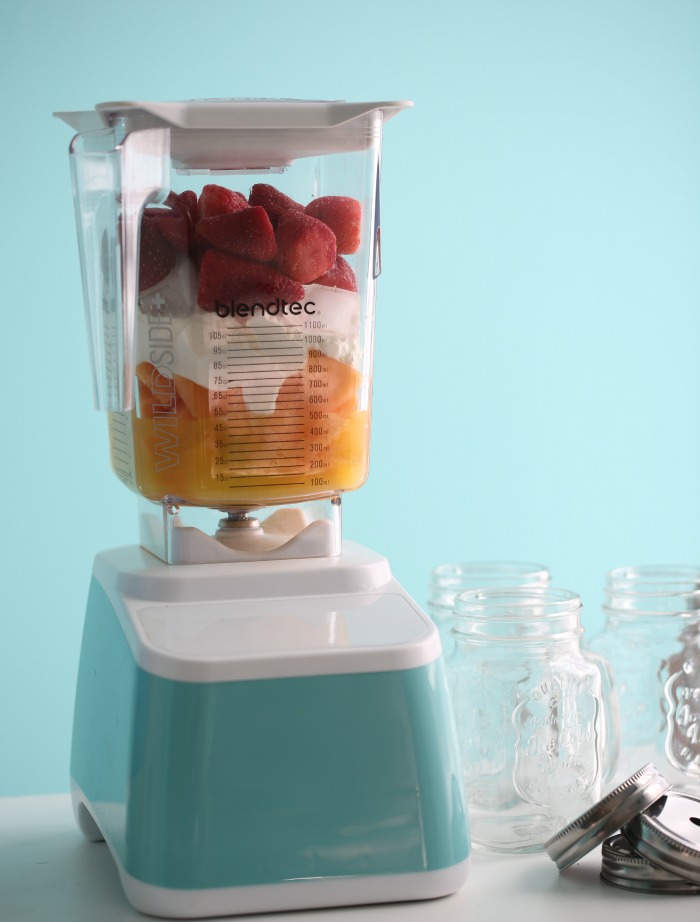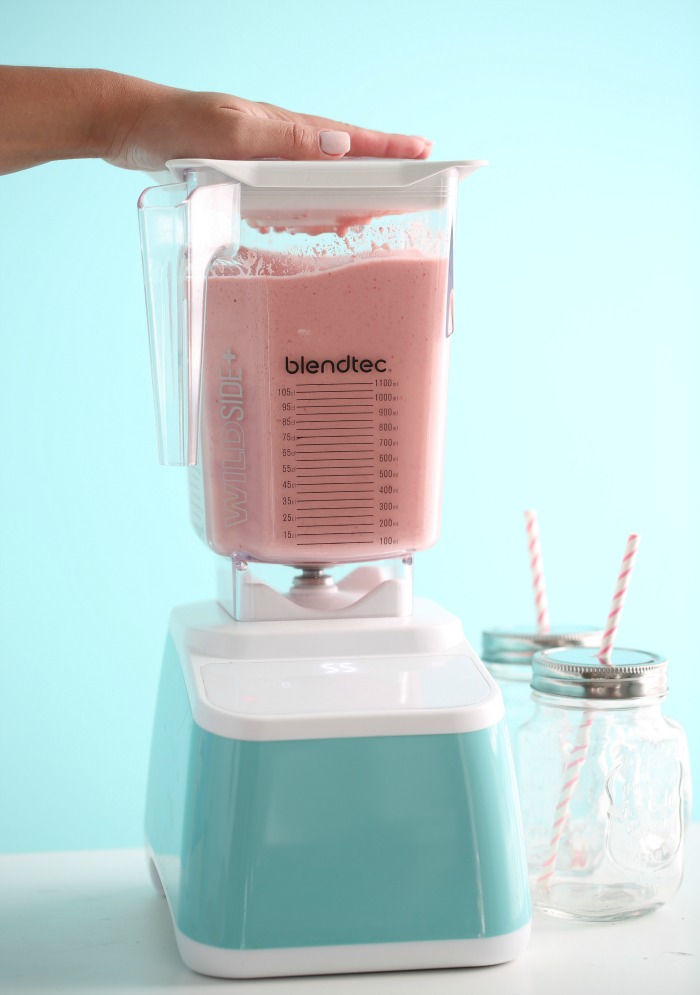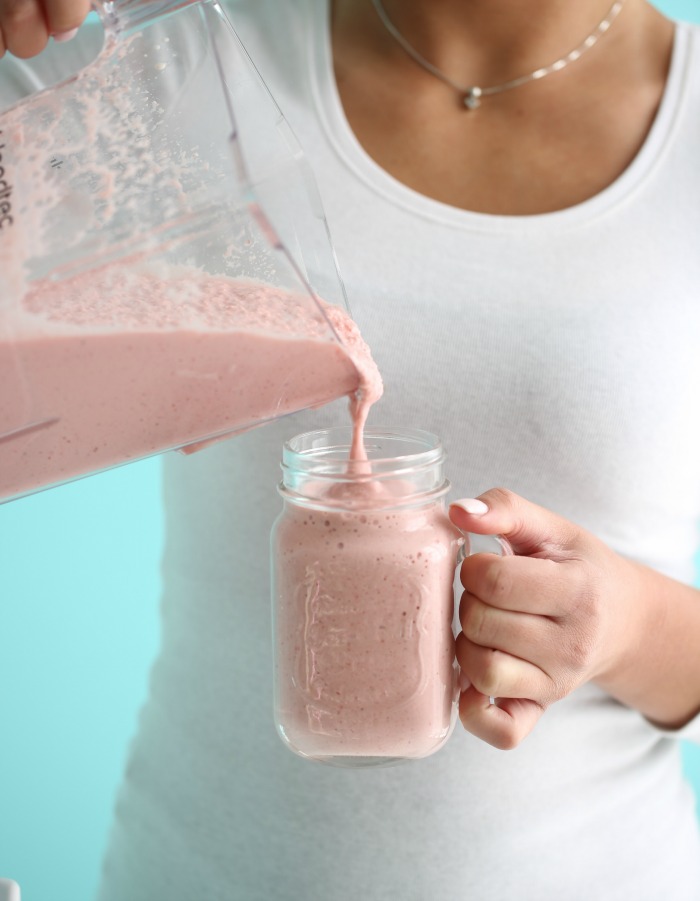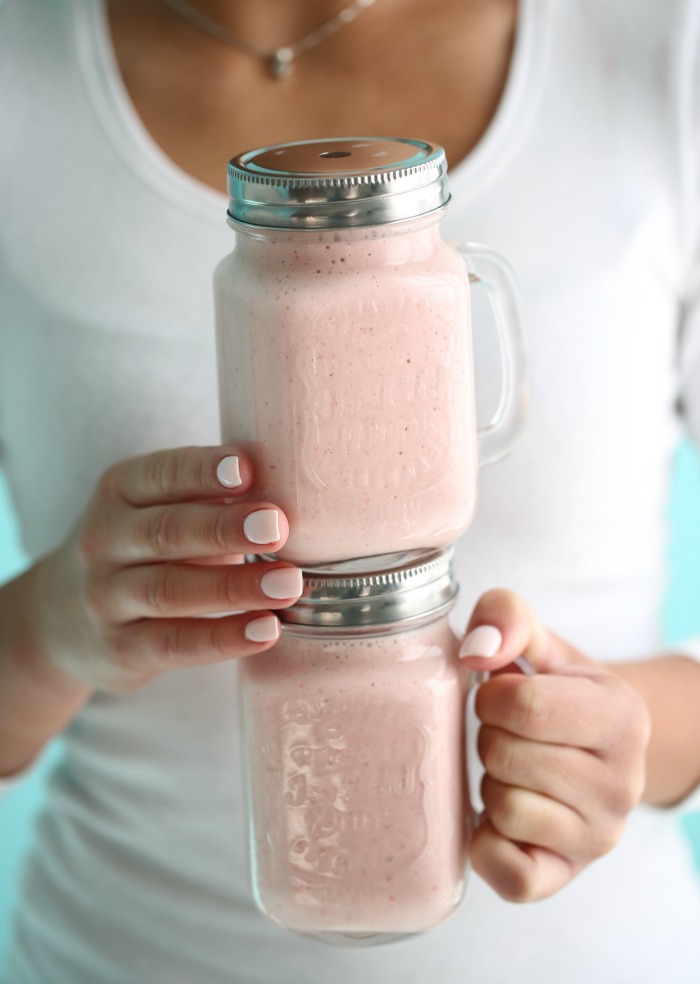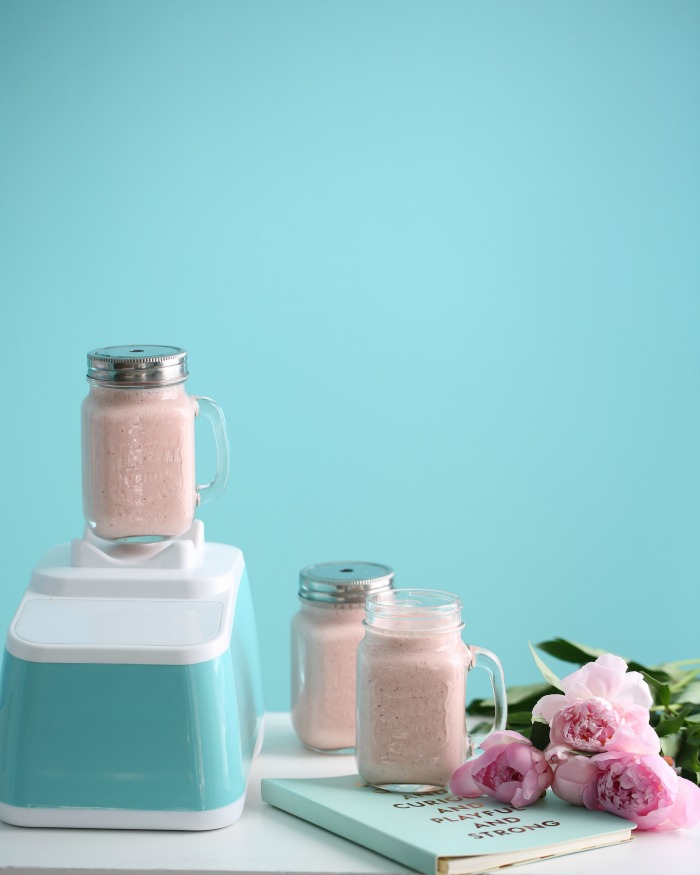 Summertime Smoothie Recipe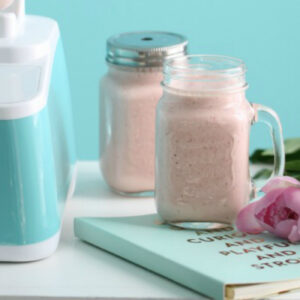 INGREDIENTS
1 whole cantaloupe, diced
9 oz. (250 grams) frozen strawberries
2 cups (460 mL) Greek yogurt
1 cup (230 mL) fresh orange juice
8 ice cubes
3 scoops of protein powder to give the smoothie a boost
½ scoop of acai powder (optional)
INSTRUCTIONS
Put all of the ingredients into a blender, starting with the liquids.
Turn on the blender and blend until smooth. This beautiful Blendtec blender crushes ice and frozen fruit in seconds.
Serve and enjoy!