Simple Tips for Organizing Your Makeup Drawer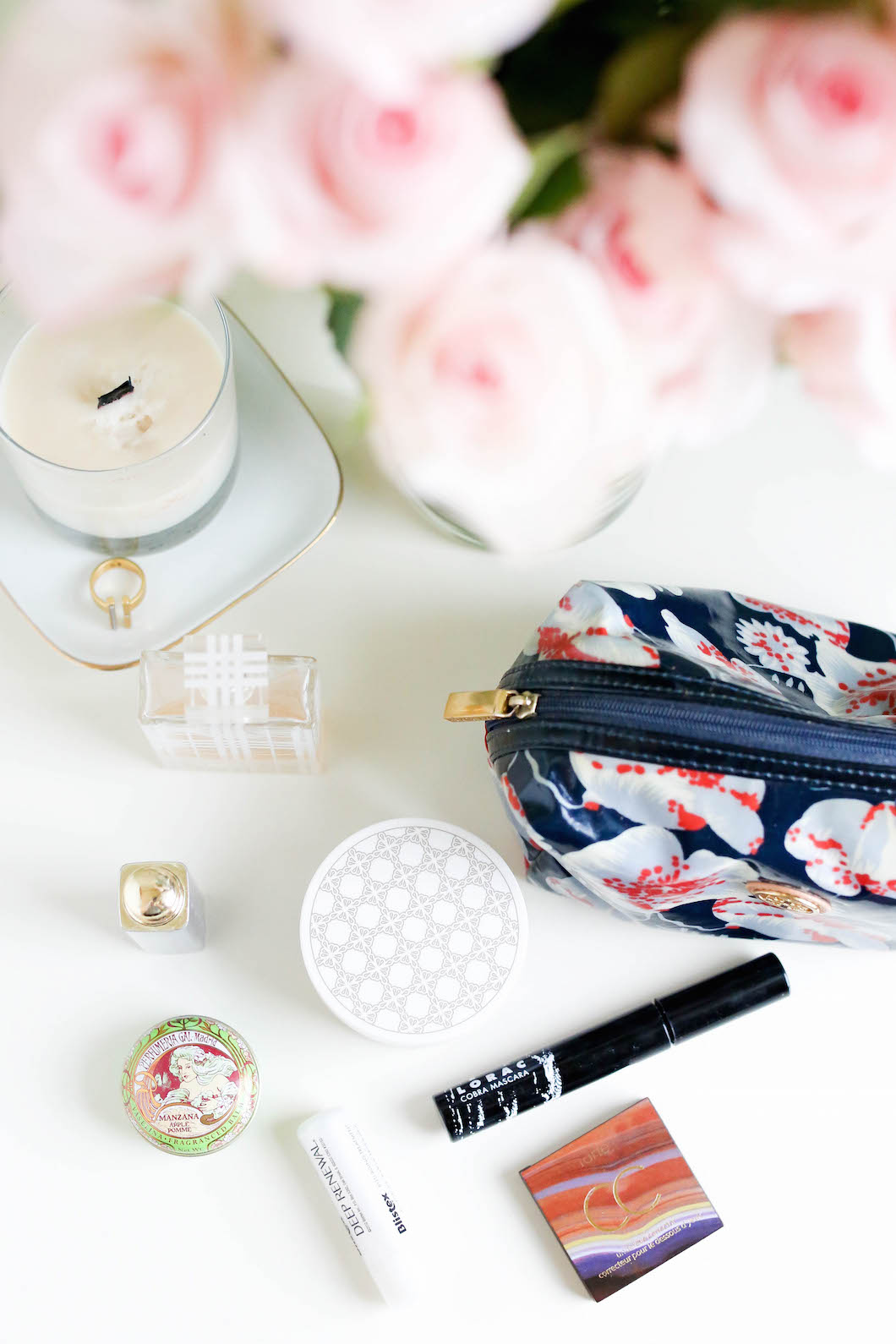 Is there such a thing as Spring Cleaning 2.0? Because if fall cleaning is a thing, we're definitely feeling it over here. There's something about the seasons changing that inspires a fresh start, and we've been reorganizing our closets, drawers and bureaus like it's going out of style.
Typically, we have enough muster to clean out our closets, but that's where the motivation ends. So we've decided to really go for it this fall, cleaning out our makeup drawers and getting them more organized than they've ever been in the past. Turns out, you just need a few easy tips to really whip your beauty products into shape, so we thought we'd share some of our new favorite tricks and products to make your makeup drawer makeover a little easier.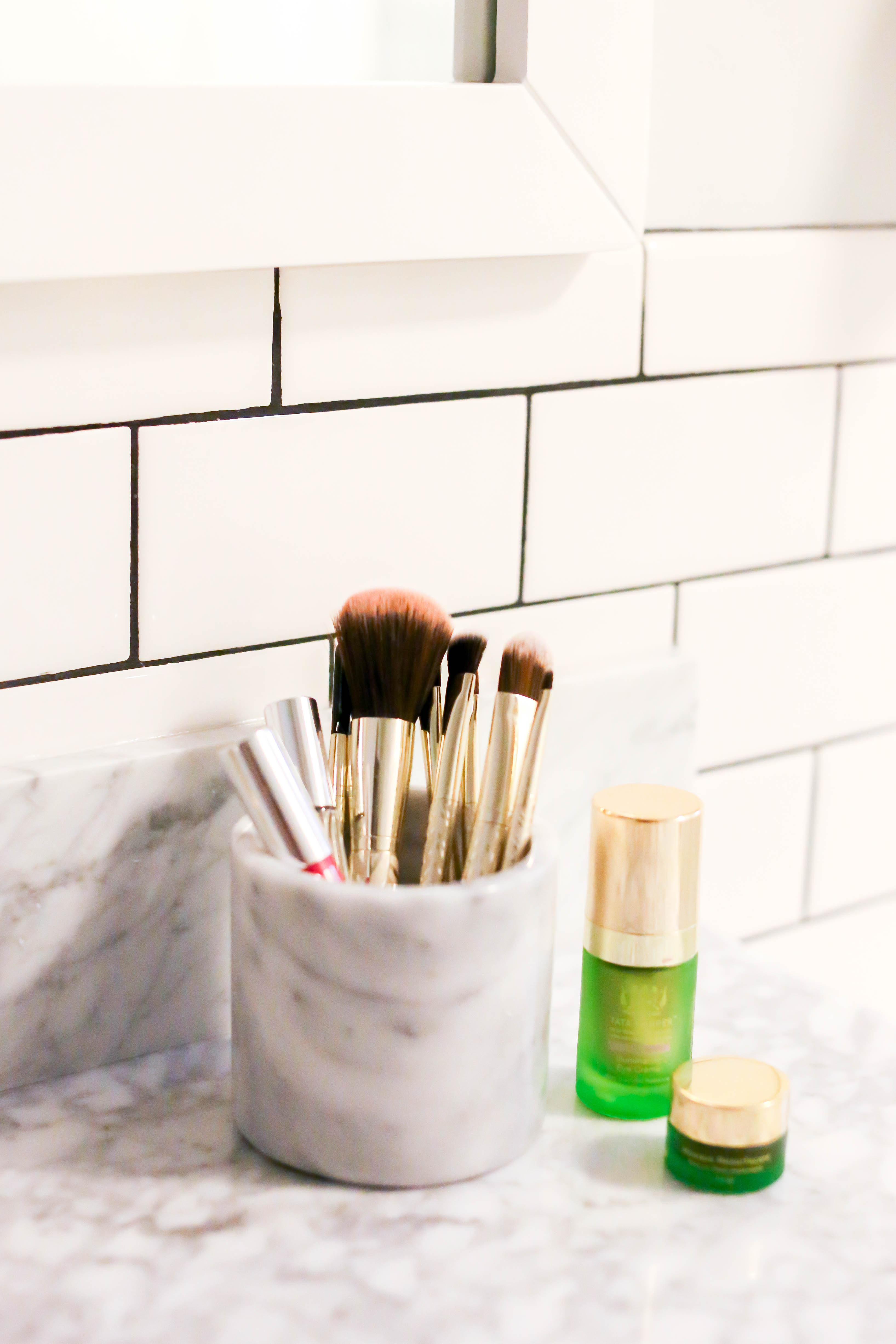 Give Your Brushes Some Love
Okay, we'll admit it – we used to just stick all my makeup brushes in bathroom drawers (or even worse, just give them a permanent home loose on our counters) rather than giving them the TLC they deserve. Sure, we graduated a few years ago to an empty Diptyque candle holder (which was totally the rage back then), but recently realized that they deserve an elevated forever home that shows them off while making them easy to organize. This marble canister from Creative Home is the perfect addition to any light and bright bathroom, and is perfect for holding makeup brushes, cotton balls, you name it. Having a pretty piece that's not an eyesore is the best way to help organize any of your bathroom staples, and we love how it blends in beautifully.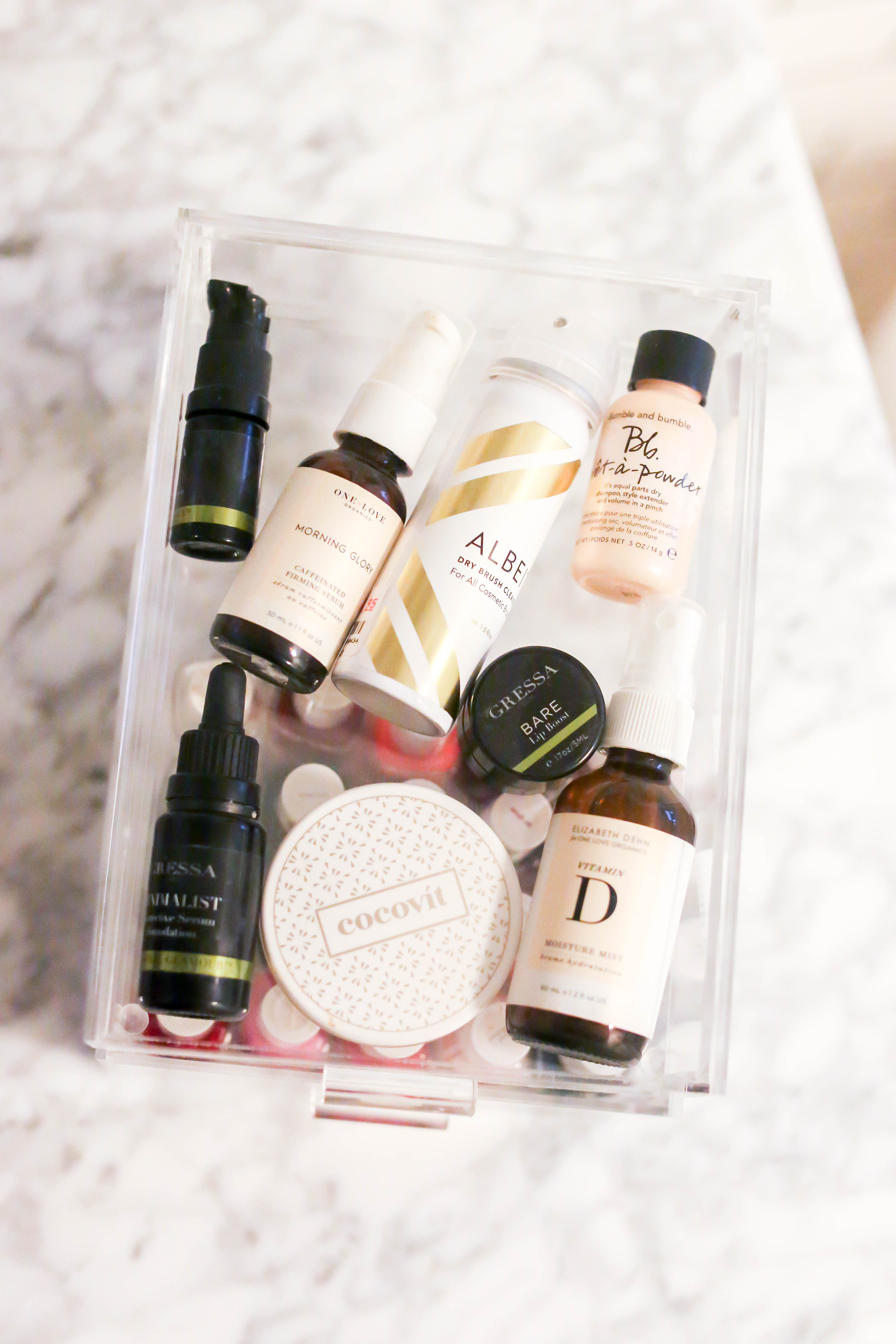 Get Makeup Drawers for Your Drawers
There is nothing worse than opening a makeup drawer that's chock-full of beauty products – including 100 nail polishes, make-up samples you've had for the past 5 years, and even the backups to the daily favorites you have "just in case." It turns out, you need something to keep your makeup products clean and organized inside your drawers, and these lucite drawers are perfect for organizing your beauty favorites. We love that they're clear so you can see everything you pop in there, and the fact that they're durable and perfect for stacking. We have one for our nail polishes, another for our all-natural favorites, and even one that holds all our beauty samples in one easy place. Not only are they handy, but stylish too!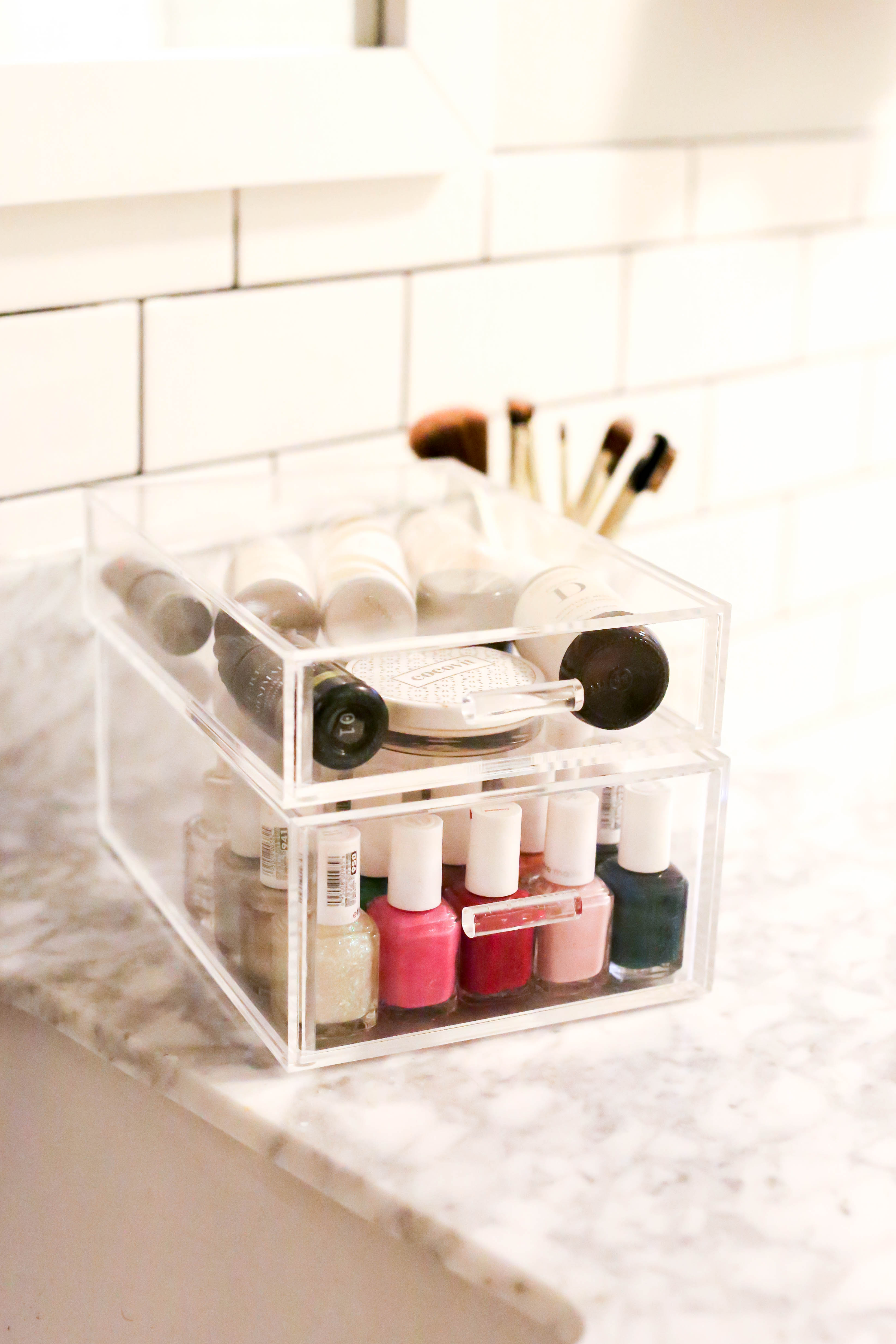 Leave Out Your Everyday Faves, Hide the Rest
We don't usually like to pick favorites, but when it comes to the skincare and beauty products you keep on your bathroom counter, sometimes you have to weed things out a bit. We've all had a perimeter of products outside our bathroom sink, so bite the bullet and put those "every once in awhile" products away until you really need them. We found that once we stripped down our favorite products to the daily essentials, we only had a few beauty products left on our counter, which made getting ready a lot less hectic. Plus, we've found ourselves purchasing prettier everyday products knowing that we'll be leaving them out for our guests to see!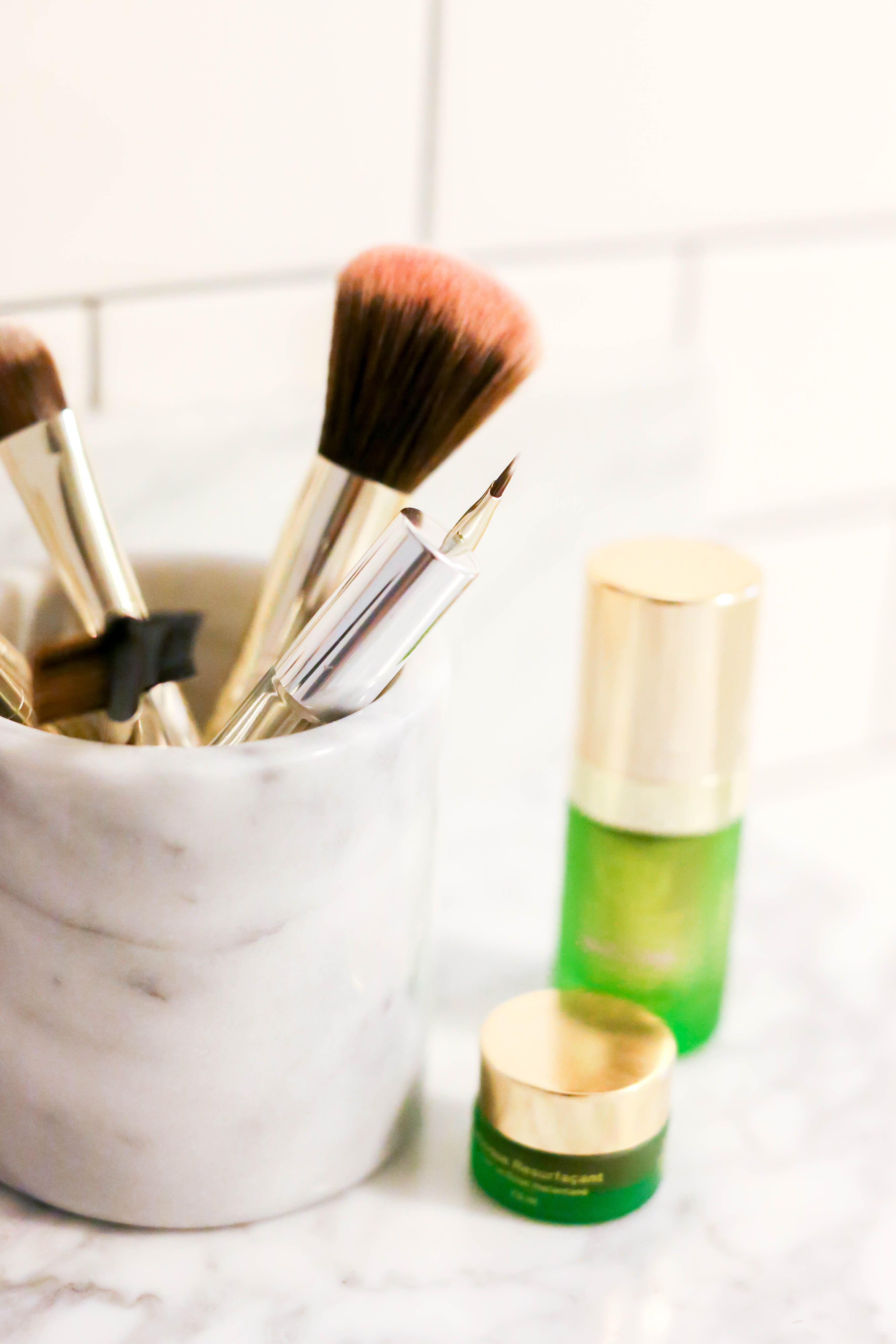 These three easy tips will surely make a big difference in decluttering your bathroom, but you know we're always open to more! Are there any recent makeup drawer organization tips or updates to your bathroom that have kept it more tidy and organized? We'd love to borrow your tips and tricks too! On a roll? Check out these great minimalist organization tips to declutter even more of your home!