How to Organize Your Mudroom for Success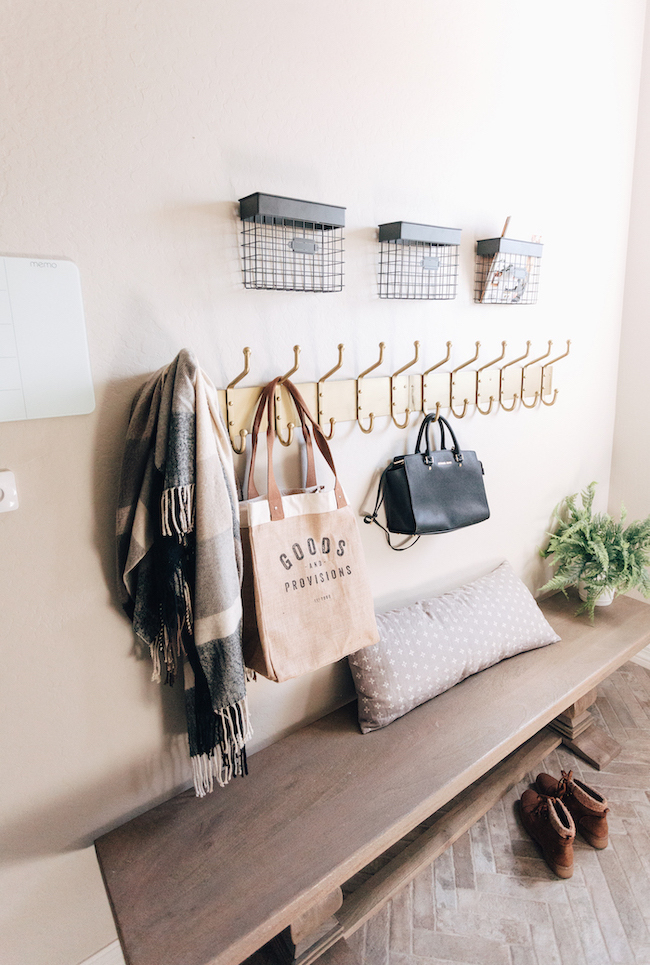 Do you have a mudroom? Maybe you do, maybe you don't. But I bet you have a place in your home where everything lands after you come in after a long day. No matter if it's big or small, fitted with fancy built-in cabinets, or even just a wall, you and your family can make a dropspace that works for you!
I happen to have a place in between our garage and kitchen that is our dedicated mudroom/laundry room. But I keep the kids' everyday items like shoes (filled with playground sand), jackets, boots, and sports gear outside in the garage.
So this space is more for Reggie and I and even guests! We eventually will put a washer and dryer in this room, but for now it's the perfect space for a mudroom area! Using hooks, a few baskets, and a bench, I made this space completely functional and you can do the same!
Bench Seating
If you have the space, I suggest you start off with some seating. A bench is the perfect furniture piece for a mudroom. Look for one that is long enough for the family but it narrow enough for the space. If you're using it often soften it up with a cushion and pillows for a comfortable seat.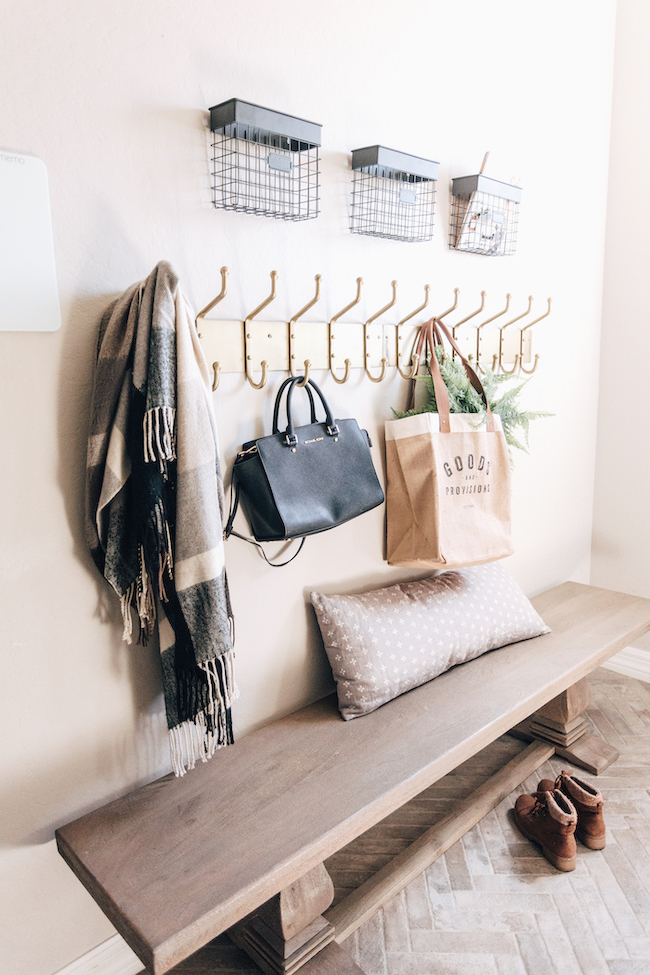 Baskets and Hooks
These are essential when it comes to making a mudroom functional. So become best friends with them. Maybe you're a single hook girl or you're like me and like a long rack of hooks! I put mine side-by-side to make a custom length. If you have a shelf in your mudroom, that could be a great place for baskets. I don't, so I opted for a few of these mailbox baskets to store magazines and catalogs and other miscellaneous papers.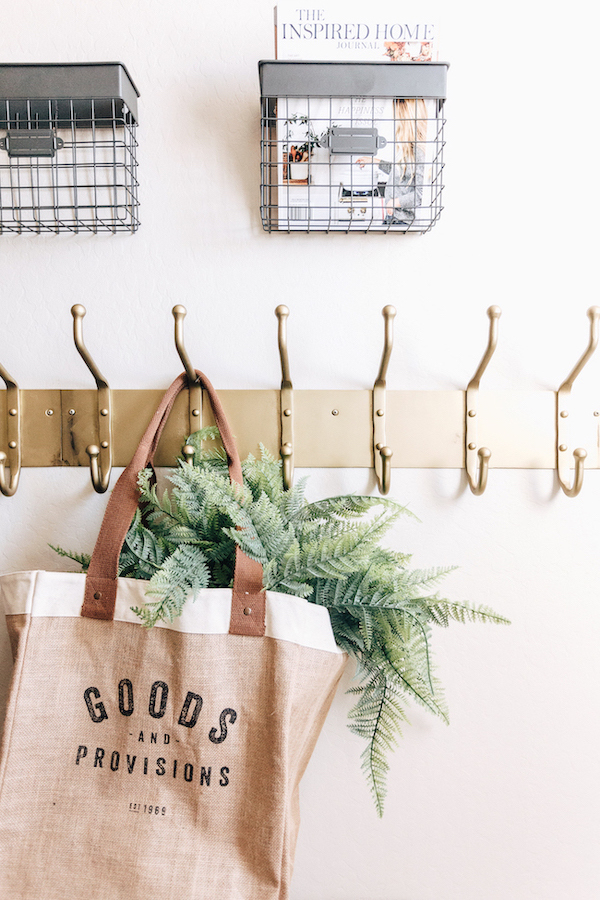 Calendar and Keys
The mudroom is another great spot to store your family calendar and keys. I know we live in a day of smartphones, but there is still something special about writing notes to family members that they can see when they get home. Even if it's just an "I love you"! This glass calendar by Three by Three is the perfect size for our area and pairs perfectly with these quirky key holders! So cute right? They plug right into the wall. My kids got a kick out of them!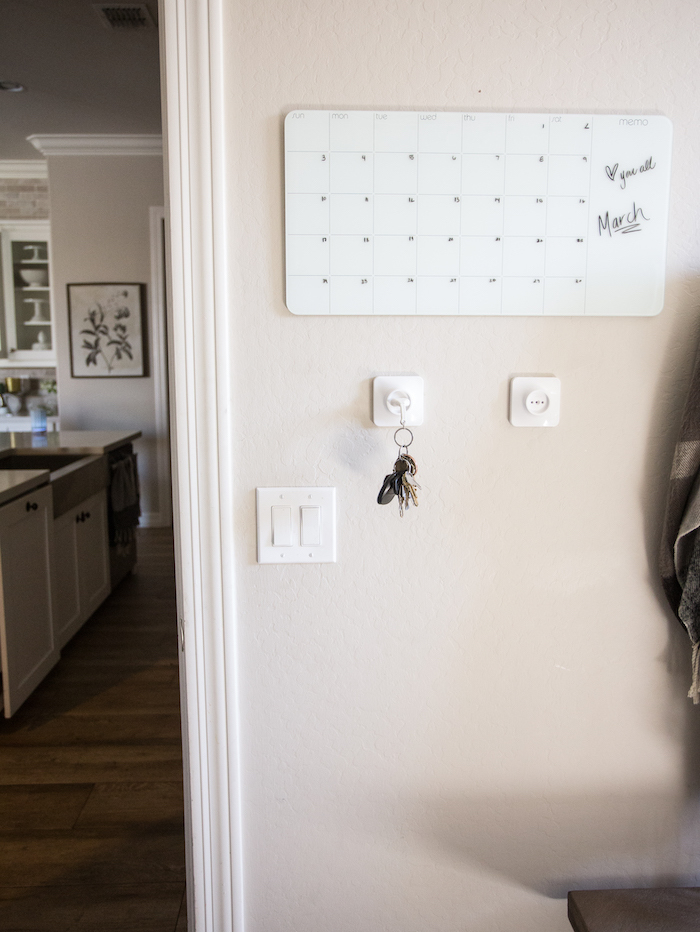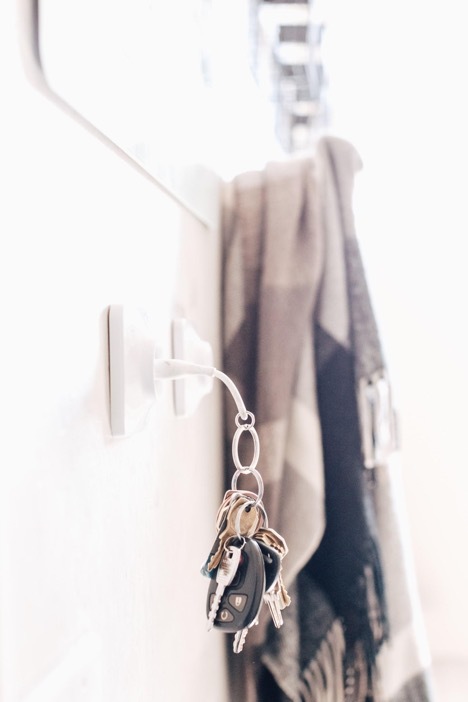 What are you planning for your mudroom space?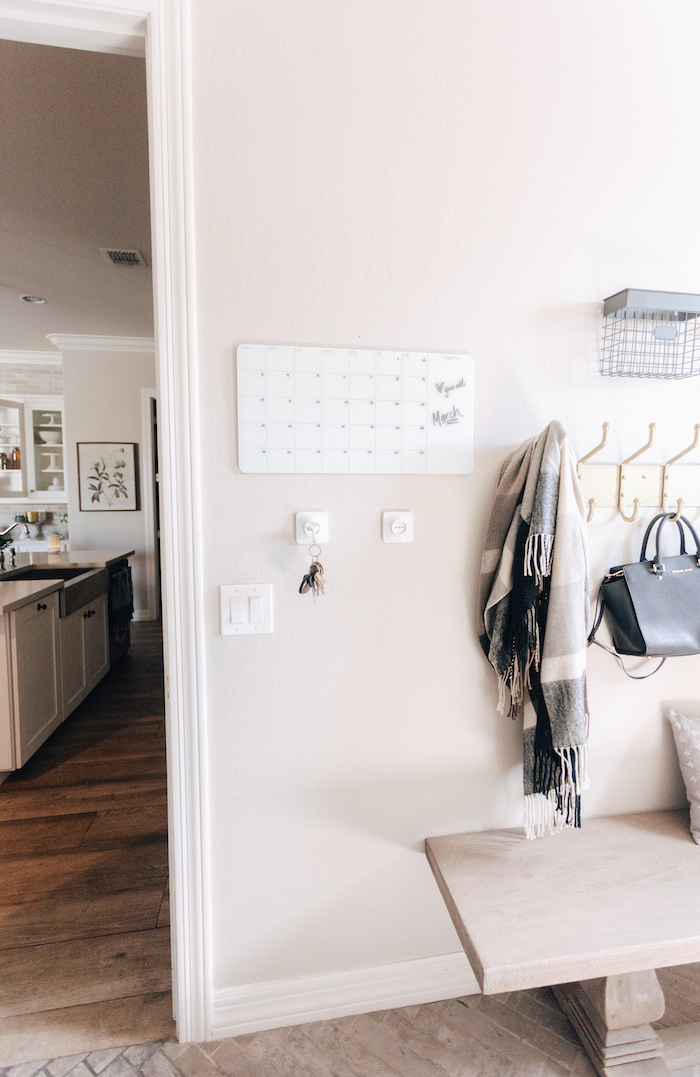 Looking for more inspiration? Check out our post on 5 Ways to Style a Pinterest-Worthy-Entryway.