Everything You Need to Organize Your Closet Under the Stairs Like a Pro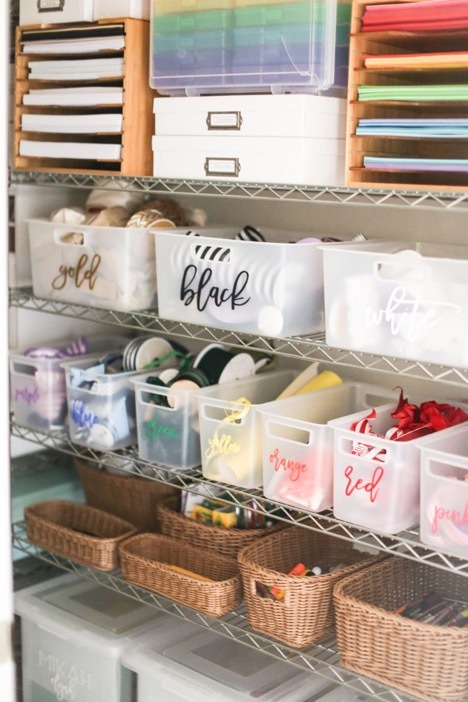 If you have a two-story house, then the space under the stairs can be a goldmine when it comes to storage. I recently cleared out my storage closet under the stairs and added some much needed shelves to help me organize all of our miscellaneous craft, school and office supplies.
If you're looking for a stress-free way to add more storage, I highly recommend you start with these chrome shelves on wheels. You probably recognize them in commercial kitchens, garages or even storefronts to hold extra products. But these shelves are heavy duty and are perfect for storing all types of things your home!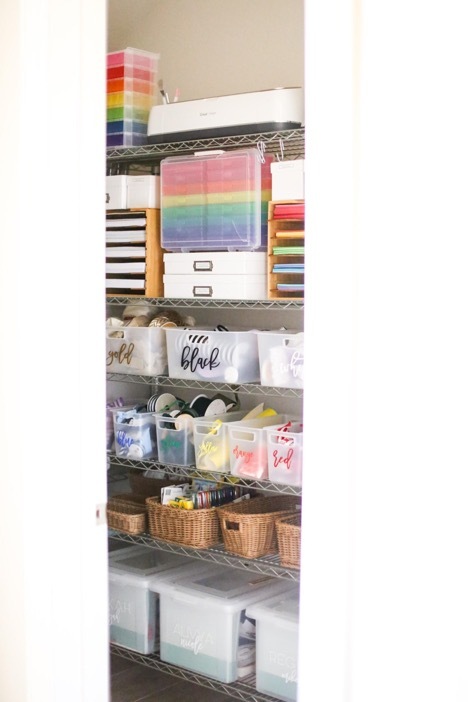 For the most part I decided to keep the overflow of craft supplies in this closet. But it also holds many other items that need a spot like our school papers, extra office supplies, sewing machine and even camera parts!
Storage Solutions
I color coordinated our cardstock by using a paper divider by Lipper International. I love the bamboo finish and the removable slots that allows you to adjust for paper height.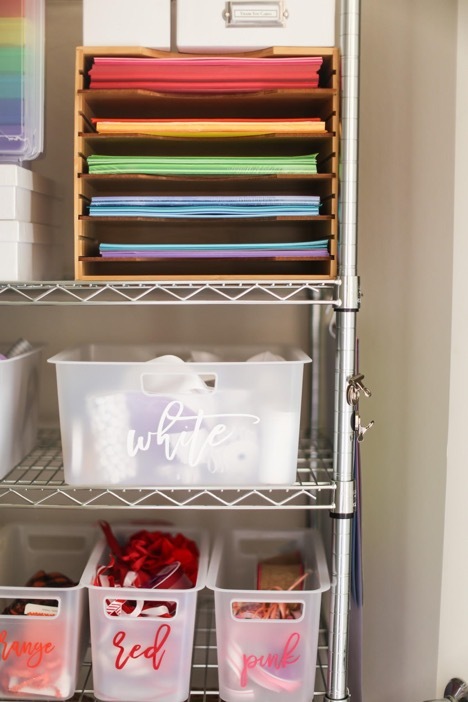 White bins from Target hold all my ribbon. For whatever reason I have a ton of ribbon, so to keep things somewhat neat I decided to roughly organize them by giving each color it's own bin and color coordinating label I printed from my cutting machine.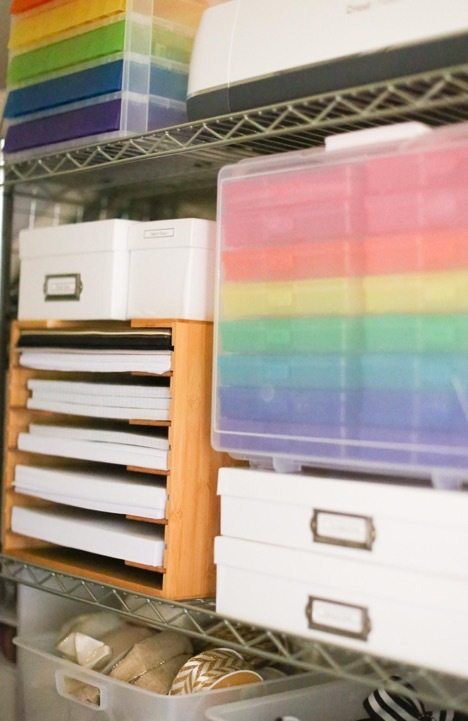 Below the ribbon I stored office and craft supplies that we need at least once a week. I also made sure not to put them too high so that the kids could have access to them! These flexible baskets from Seville were the perfect find. Multiple heights are great for pencils and extra markers and crayons!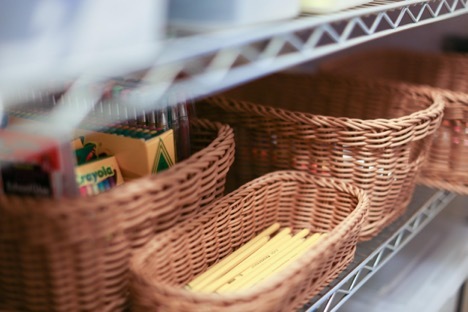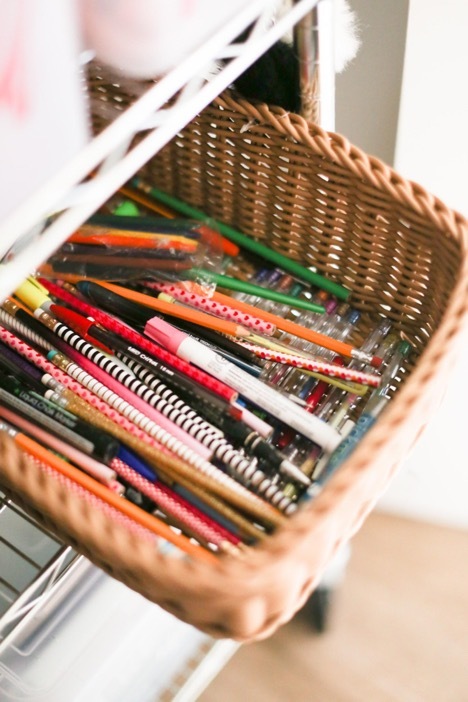 Do you recognize these bins from Iris USA? Check out my post on them HERE to see how I used them!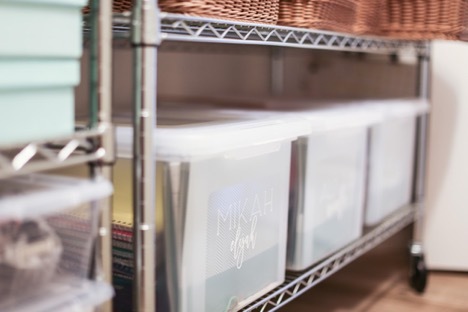 Over there you'll find camera parts, hot glue guns and sticks, stamps, sticker, glitter, party supplies all tucked away nicely in clear shoe box containers, colorful boxes and drawers.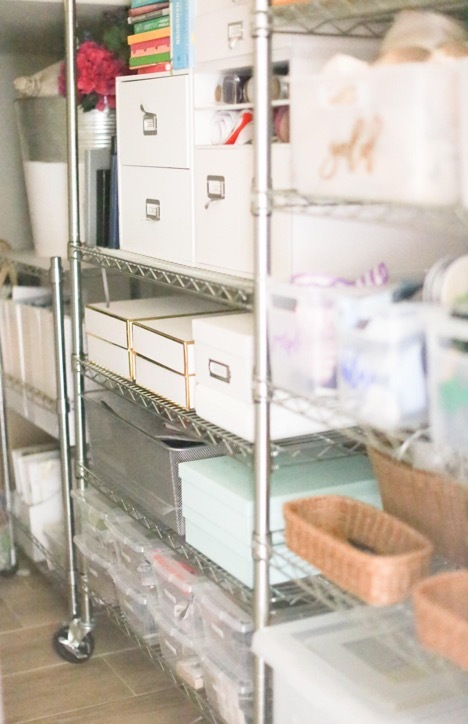 Are you ready to finally get thing in order under the stairs? How do you guys tackle your own under the stairs space?