Simple Carrot Salad with Lemon Vinaigrette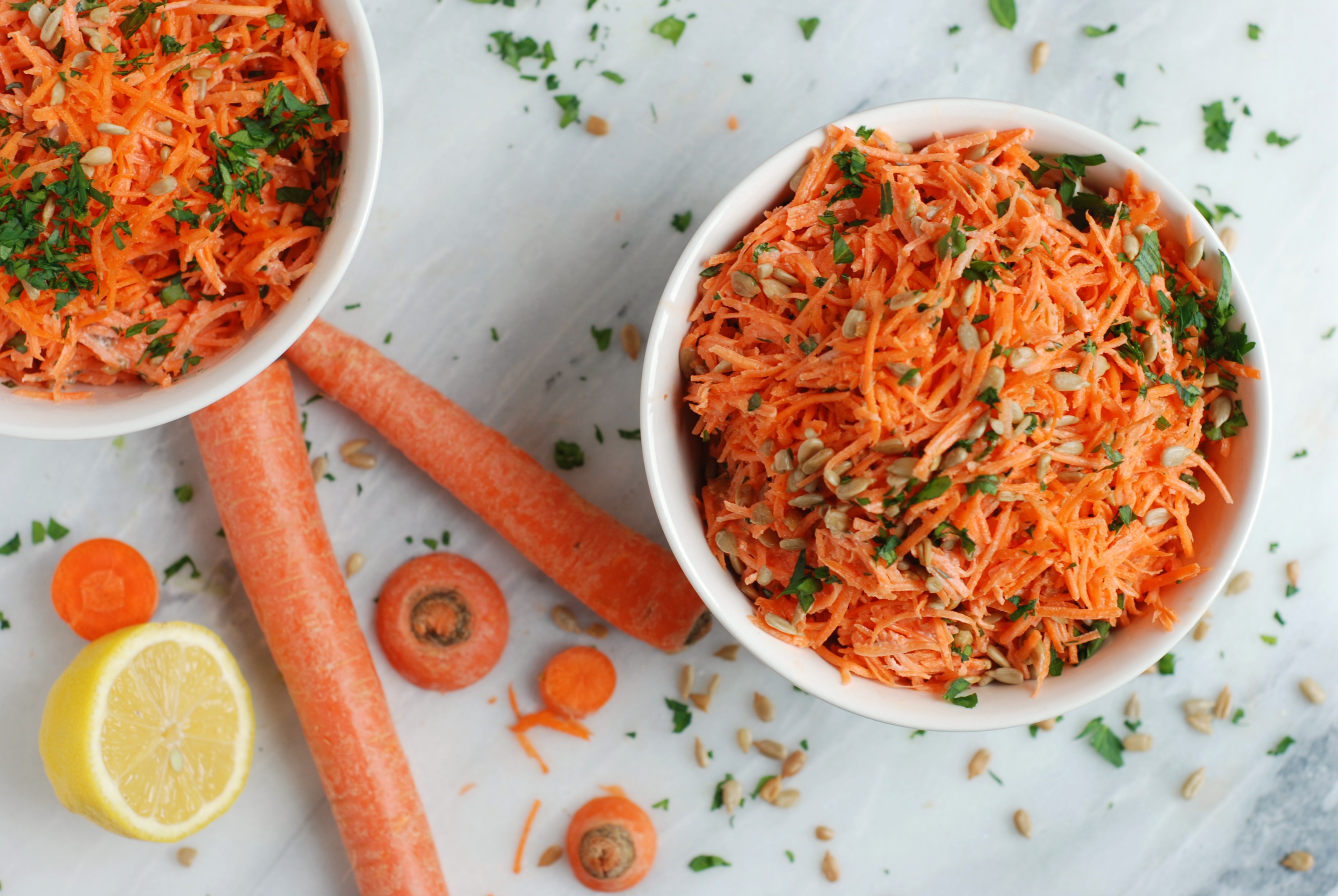 When I traveled to France as a high school exchange student, two foods totally rocked my world: pain au chocolat and carrot salad.
Pain au chocolat for obvious reasons (side note: I ate enough of them to gain five pounds in three weeks). But when my host family served carrot salad at dinner, I couldn't help but marvel at how something so simple could be so delicious.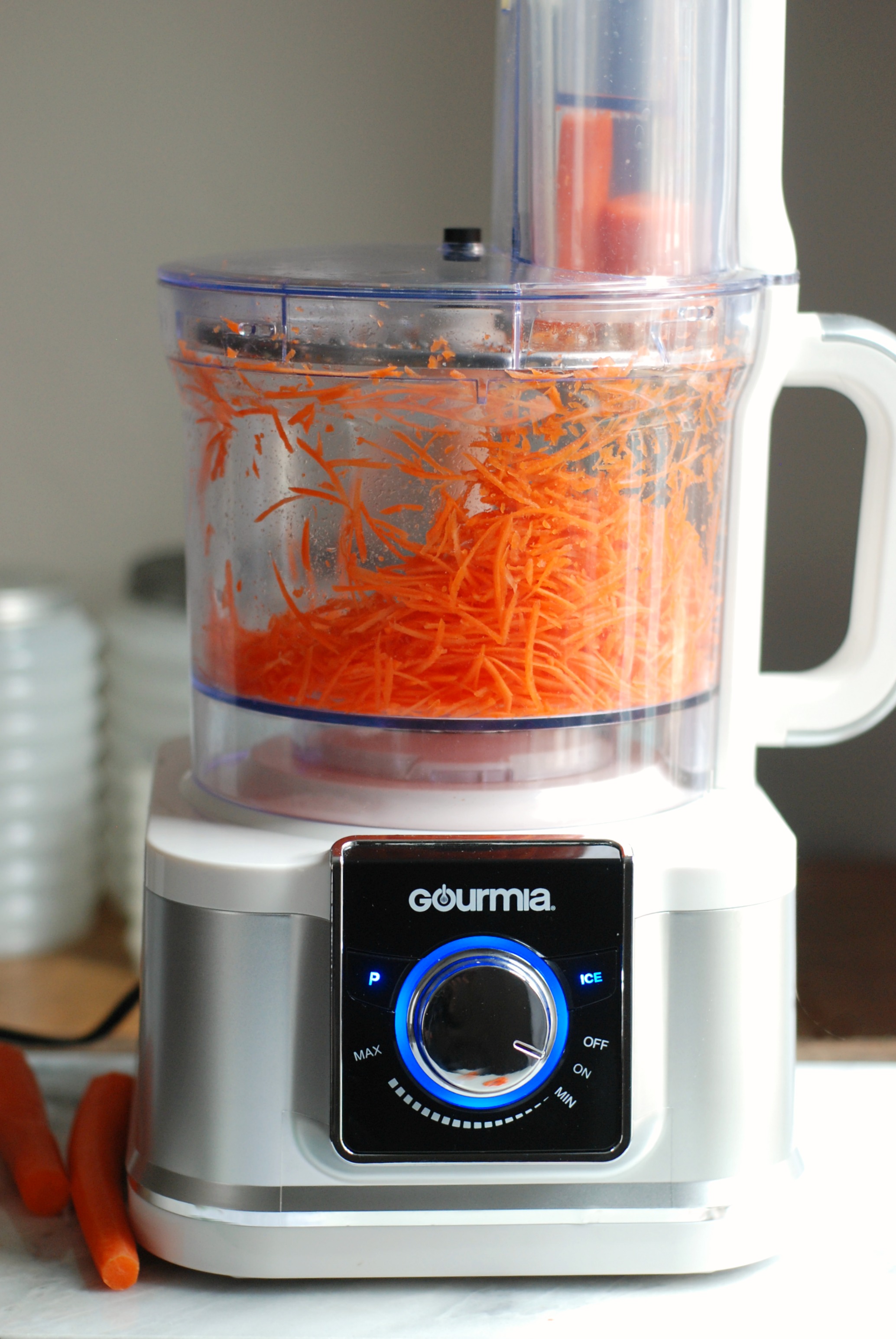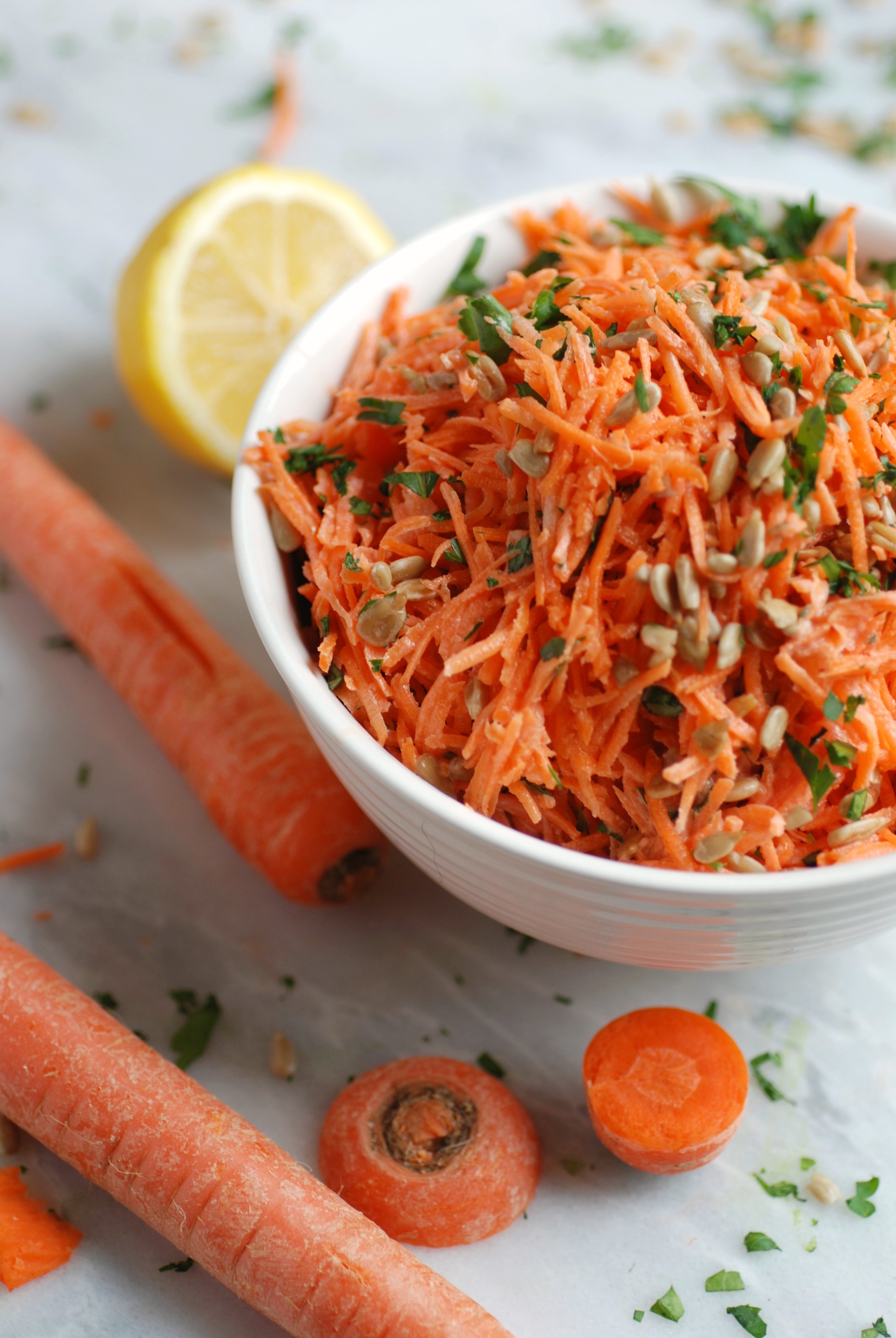 More than twenty years later, I still make carrot salad and stick to the classic simplicity of the dish: freshly shredded carrots in a basic vinaigrette. You can add chopped parsley for color contrast and stud it with sunflower seeds for some extra crunch — or even dried cherries or cranberries. It's a quick side dish that's fresh, sweet, and healthy.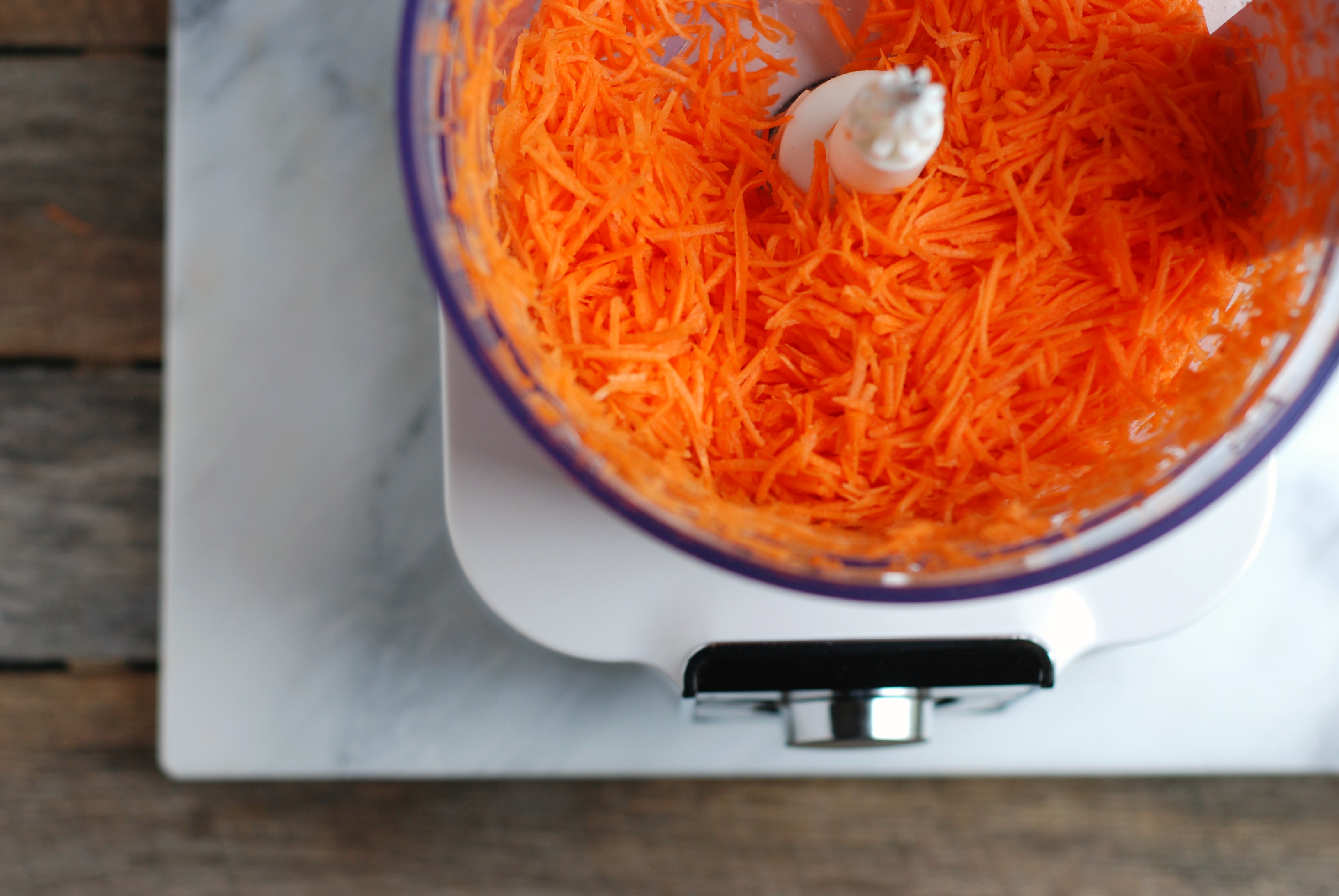 Your food processor will shred a pound of carrots faster than you can dig your box grater out of the cupboard, so definitely put it to work here.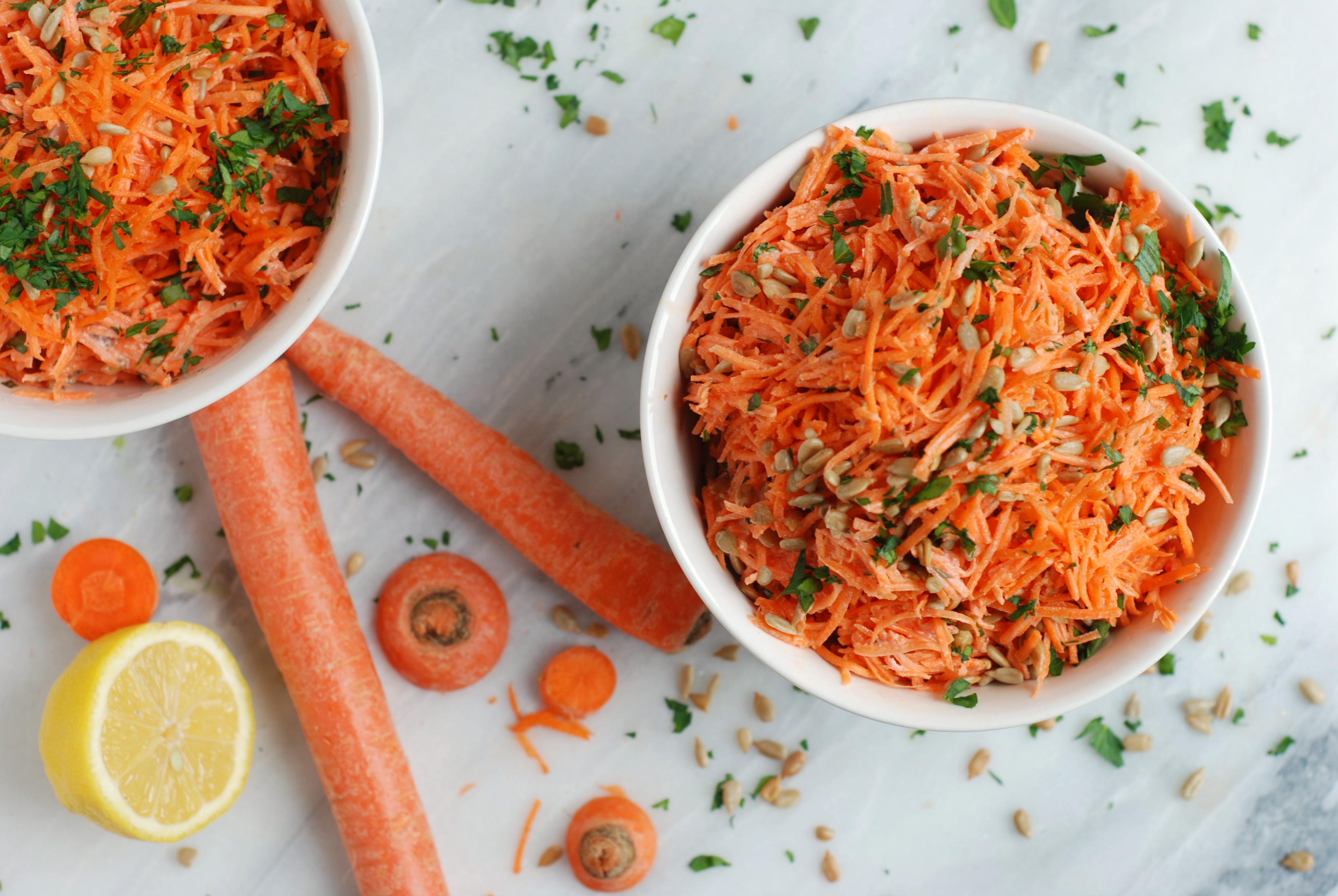 And feel free to adjust the vinaigrette ingredients based on what you like.
Simple Carrot Salad with Lemon Vinaigrette Recipe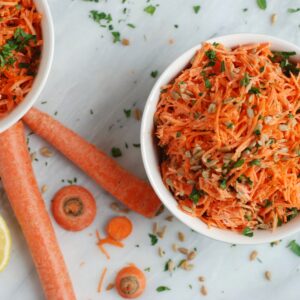 INGREDIENTS
1 pound carrots, rinsed, trimmed, and peeled
1 bunch parsley, rinsed and finely chopped (optional)
2 teaspoons Dijon mustard
2 tablespoons freshly squeezed lemon juice
3 tablespoons extra virgin olive oil
2 teaspoons honey
1 pinch kosher salt
INSTRUCTIONS
Fit a food processor with a shredding blade and shred the carrots.
Place shredded carrots in a serving bowl and add the parsley. Set aside.
In a small bowl, whisk together the mustard and lemon juice, then drizzle in olive oil while whisking. Whisk in honey and salt.
Drizzle dressing over the shredded carrots and parsley and toss well to coat.
Top with sunflower seeds if desired.