Set a Spring Table & Celebrate!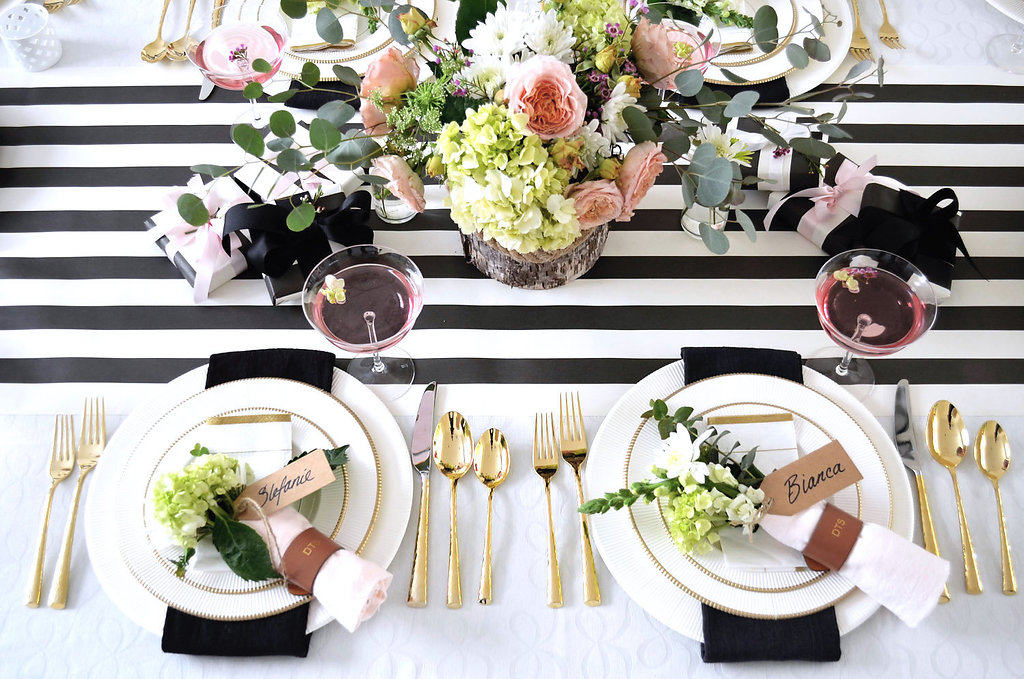 Warmer temps are around the corner, which also means more entertaining, showers, weddings, parties, and tables to set.
I'm just genuinely excited to get my creative juices flowing, gather friends and family together, create conversations, enjoy each other's company and celebrate upcoming occasions!
For me, setting the table is an art. It can be simple as Sunday supper or as elaborate as you'd like it to be for special occasions, like a wedding shower or your parents' 50th wedding anniversary. While parties don't need to have a theme, they make it easier to plan, stay focused and execute. And, a theme can even be the favorite color, sport film or place you and your guest of honor has traveled.
Here are some suggestions on how to set a spring table for a party and bring it to life:
Color Palette: Black and white is always a good idea. Add a splash of color and as in this case, let the flowers do the work.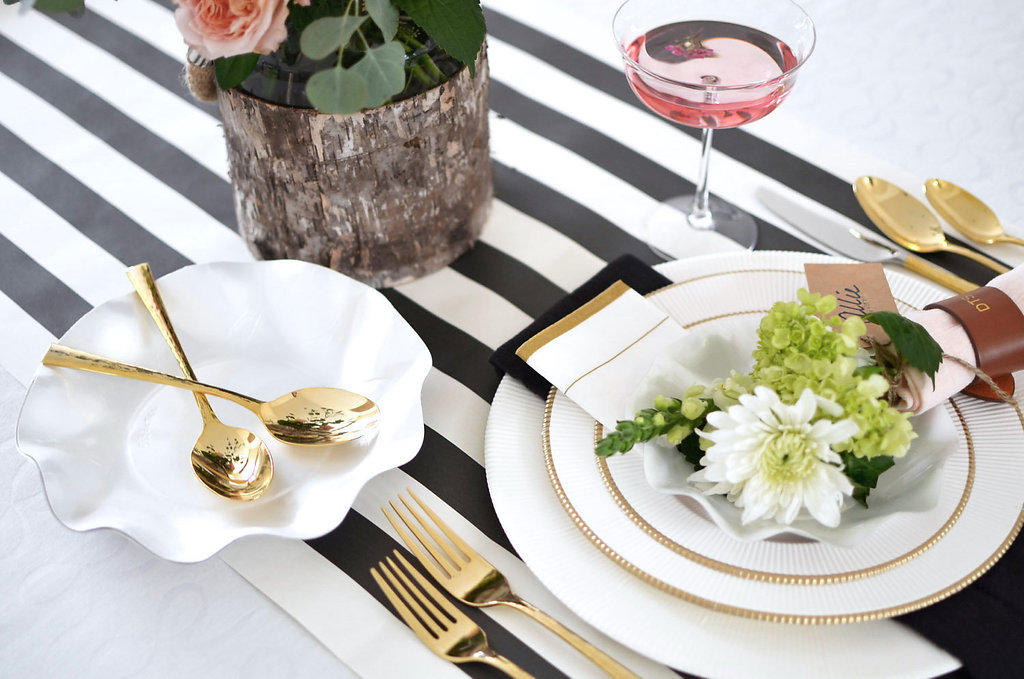 Flowers: Sometimes it only takes one arrangement to shine on center stage and bring the perfect pop of color to the table.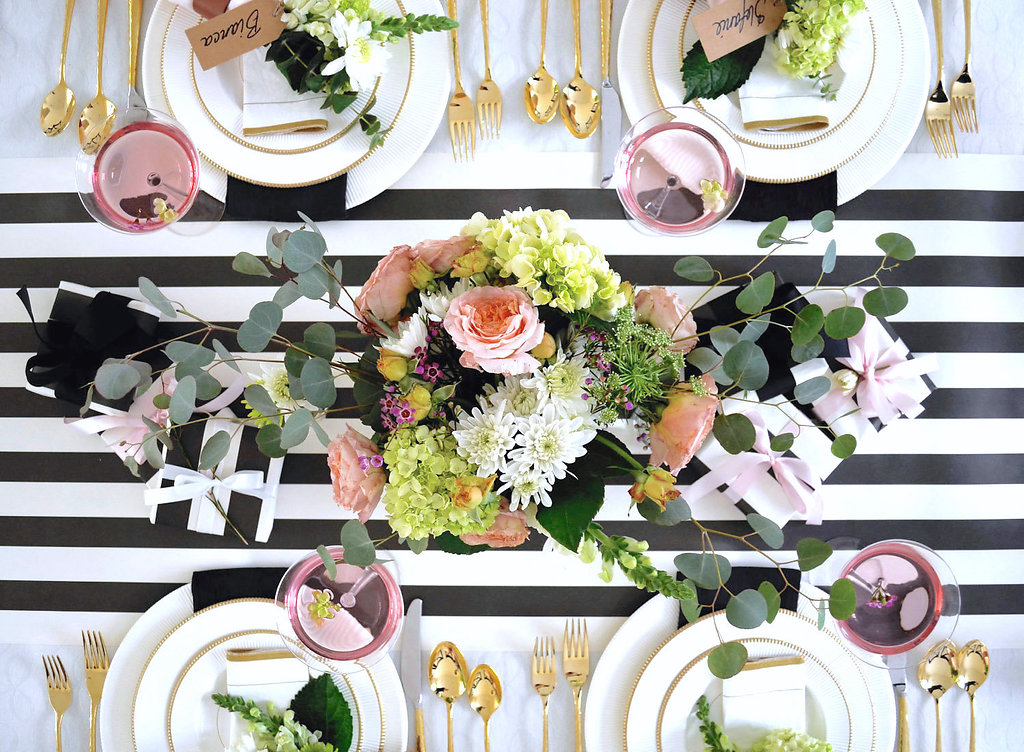 Linens: Use a light colored tablecloth to warm a table setting and bring out the other colors and details. Top it with a fun table runner to coordinate with your theme or color palette.
Placesettings: Keep it simple and classy, formal or casual, but some parties just call for disposable dinnerware. Your guests won't believe this dinnerware from Sophistiplate is yes, paper! Just as you would with fine china, dress it up or down, add pretty glassware or stemware, coordinating gold flatware and scatter a few candles for instant magic.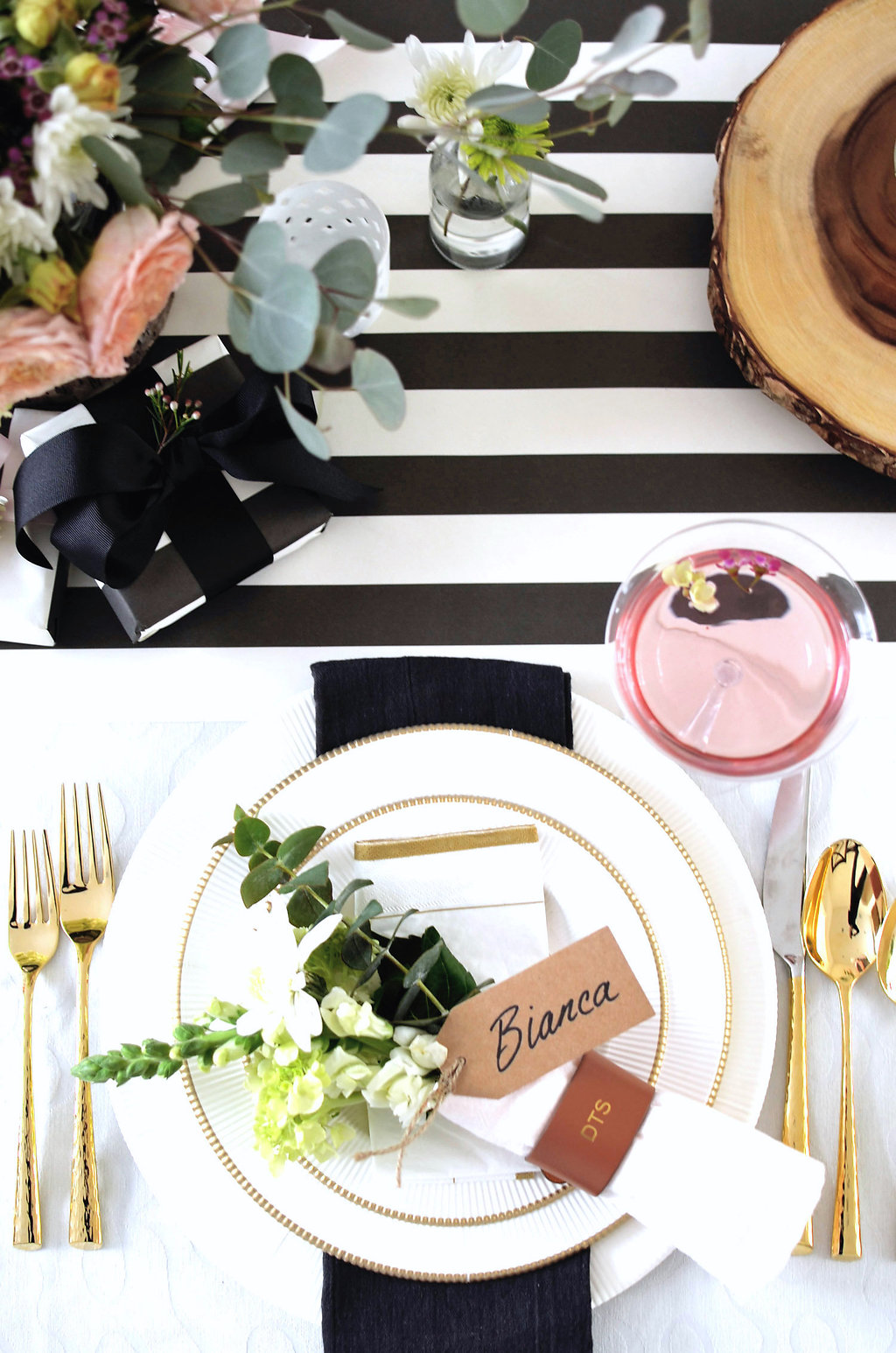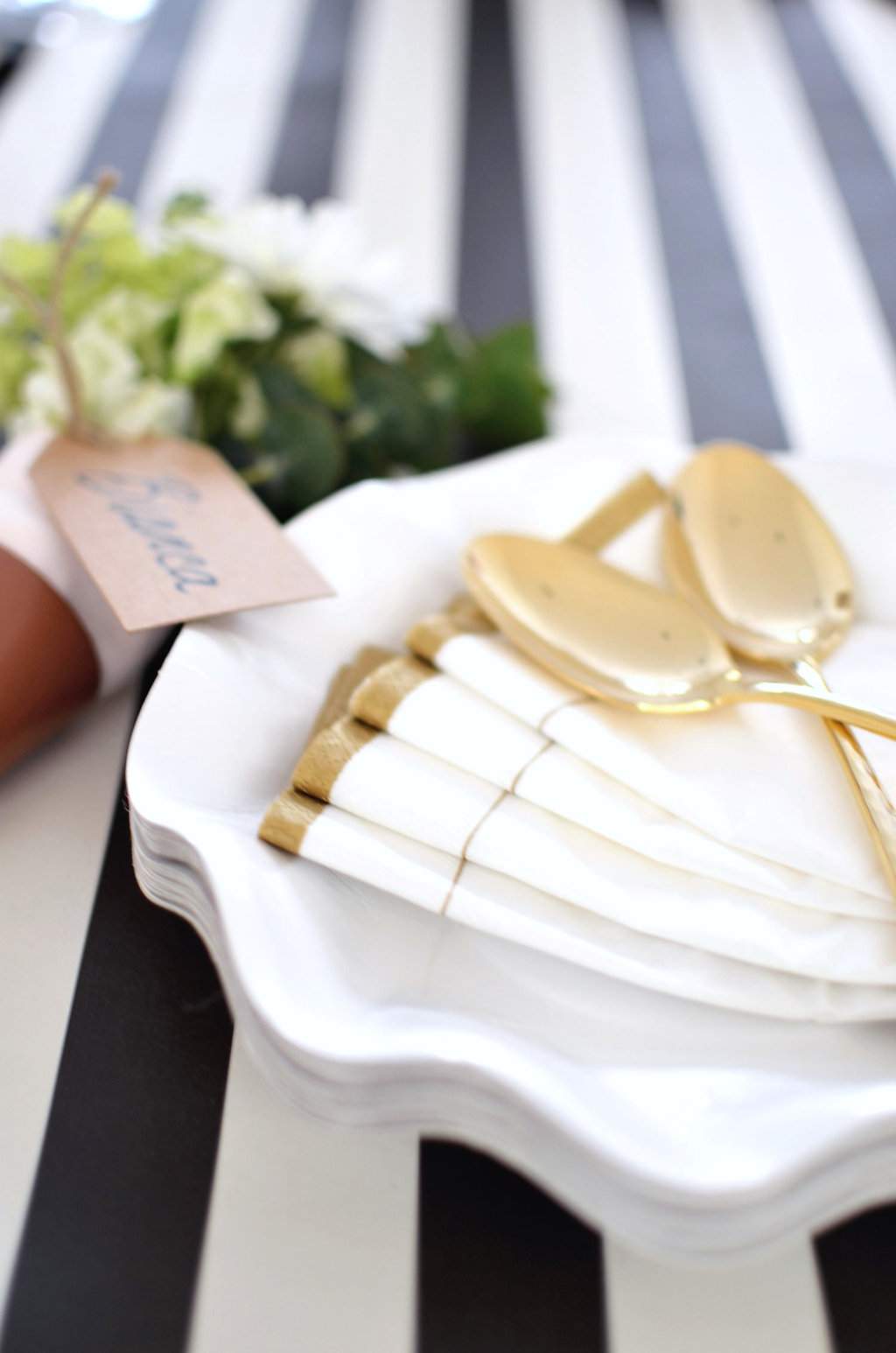 Think outside the vase: Set mini-bouquets of fresh blooms on each place setting for your guests to take home. For something extra special, set up a bouquet making station for guests to wrap up their own favorite blooms.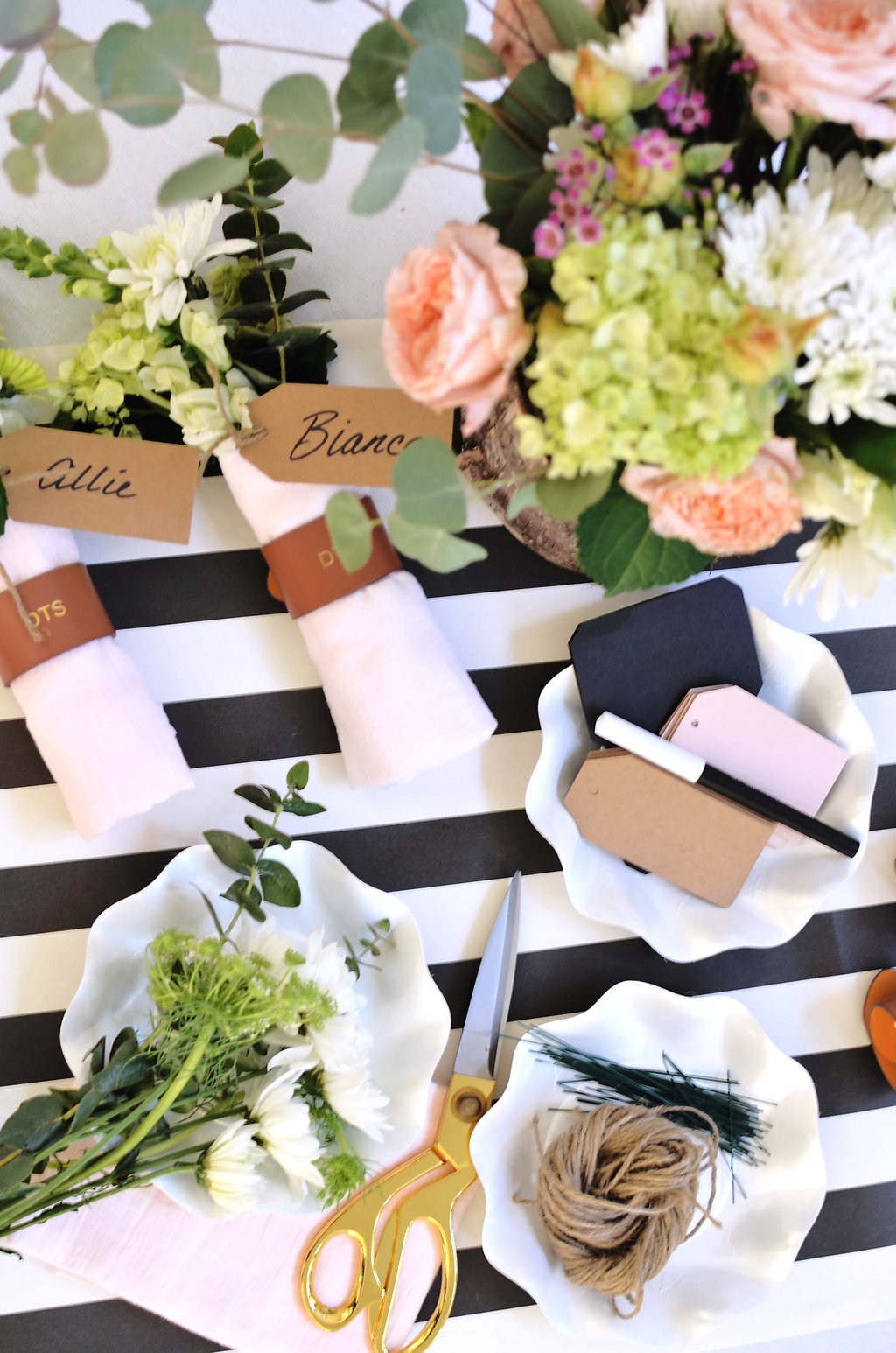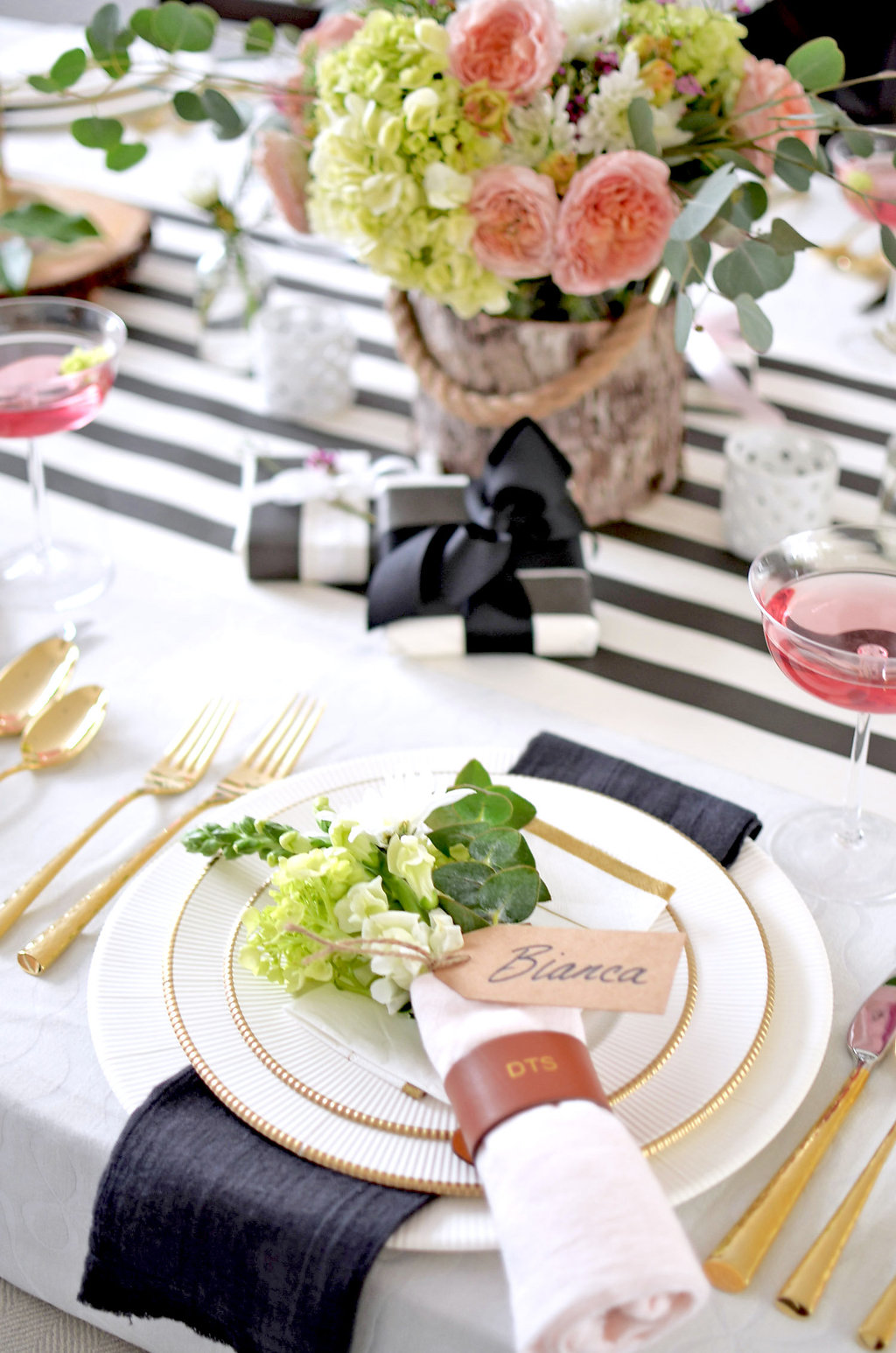 Cocktails: Make it anything from a full bar, to wine and just a few spirits. A nice Rosé in stemmed cocktail glasses with a floating edible flower, along with a great toast can be the best way to say welcome and cheers!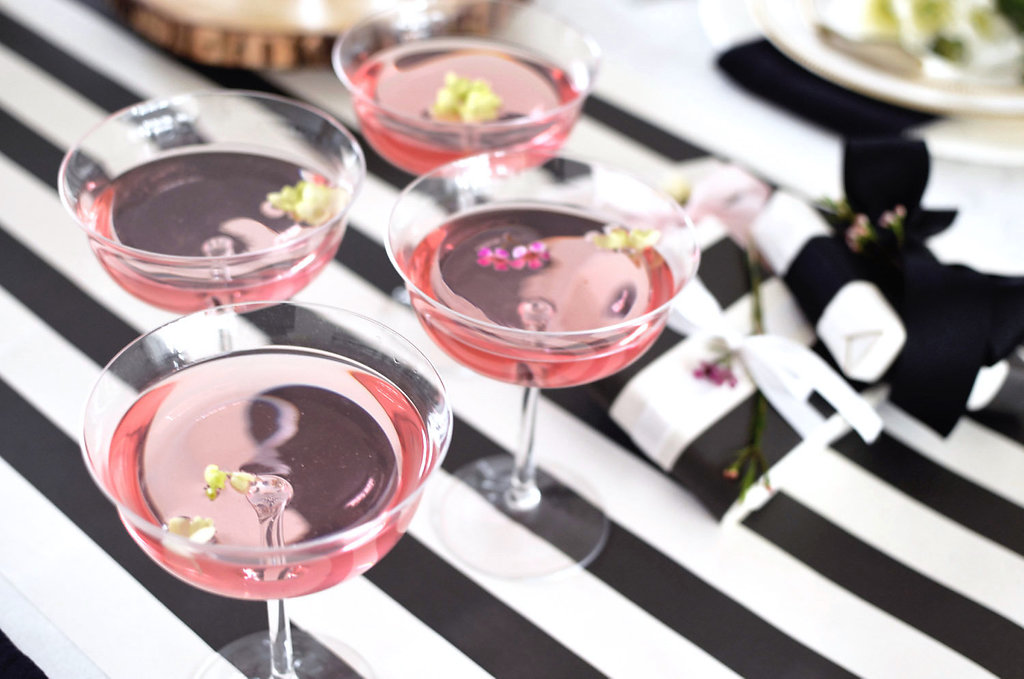 Something to take home: Favors are a way of saying thank you to your guests for joining your celebration and can double as décor. Small packages wrapped in coordinating paper and pretty ribbon can make a big impact set down the runner of the table.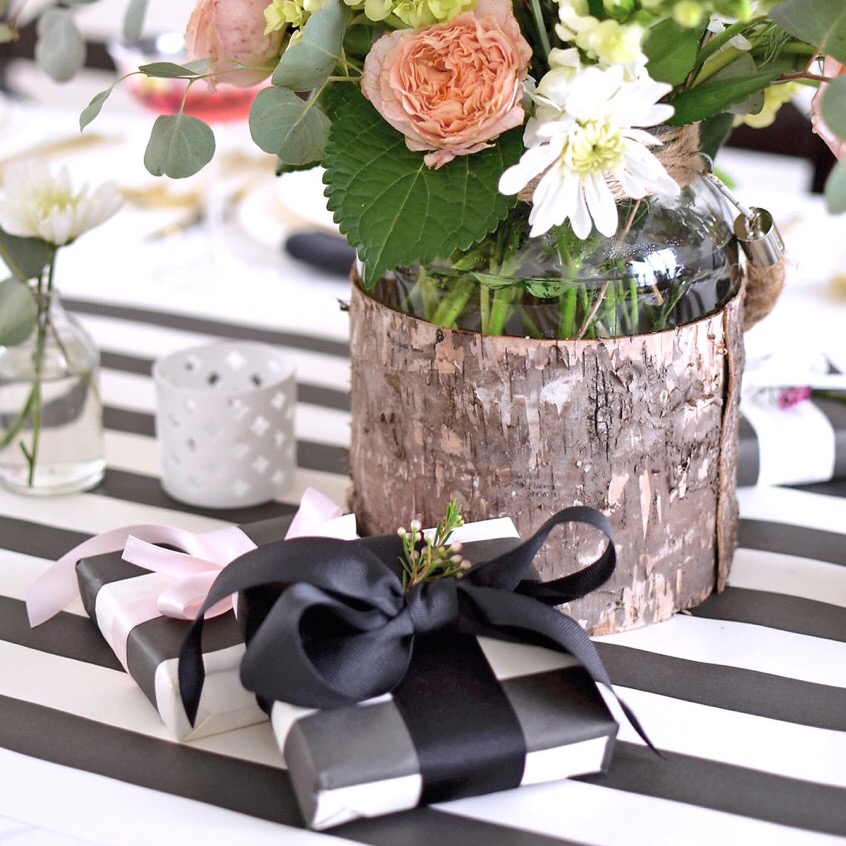 Extra details: Always look at ways to making things special; a monogrammed napkin ring to wrap a floral bouquet or hand-written place cards, personalized drink stirrers or even cookies. Remember it's about being creative, not the amount you spend.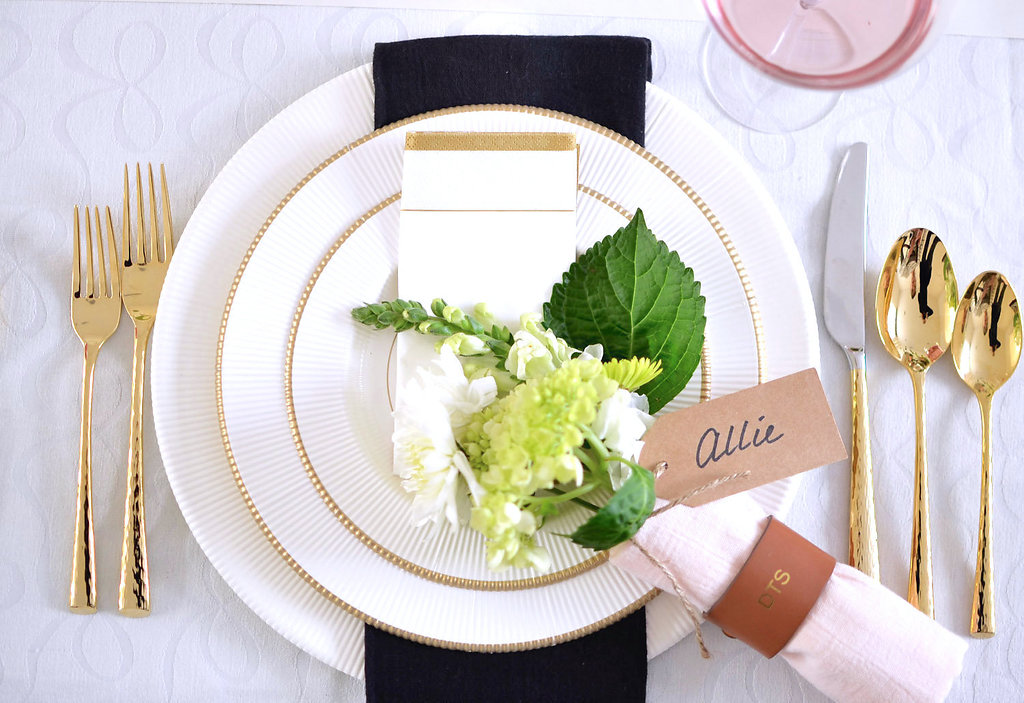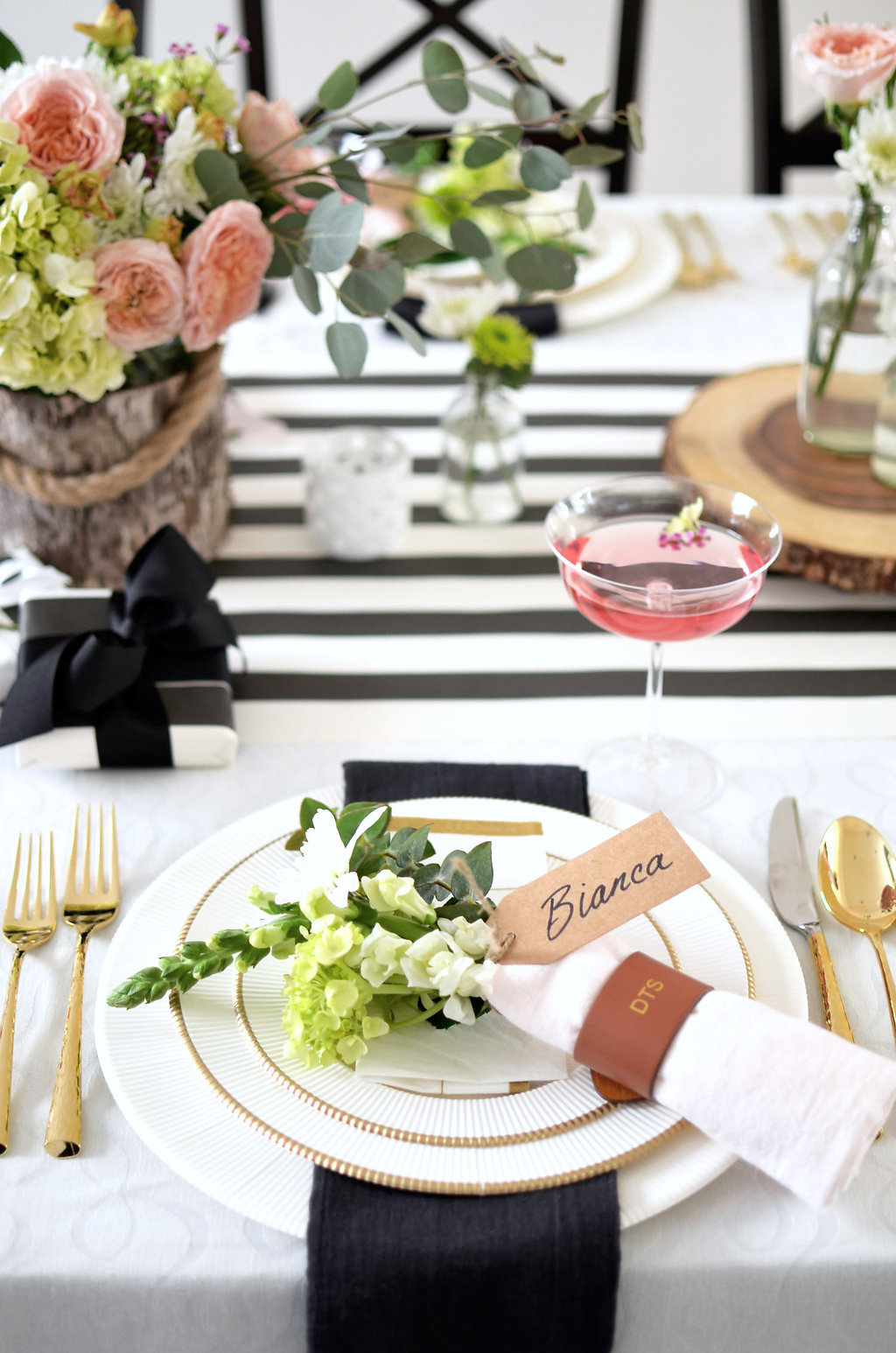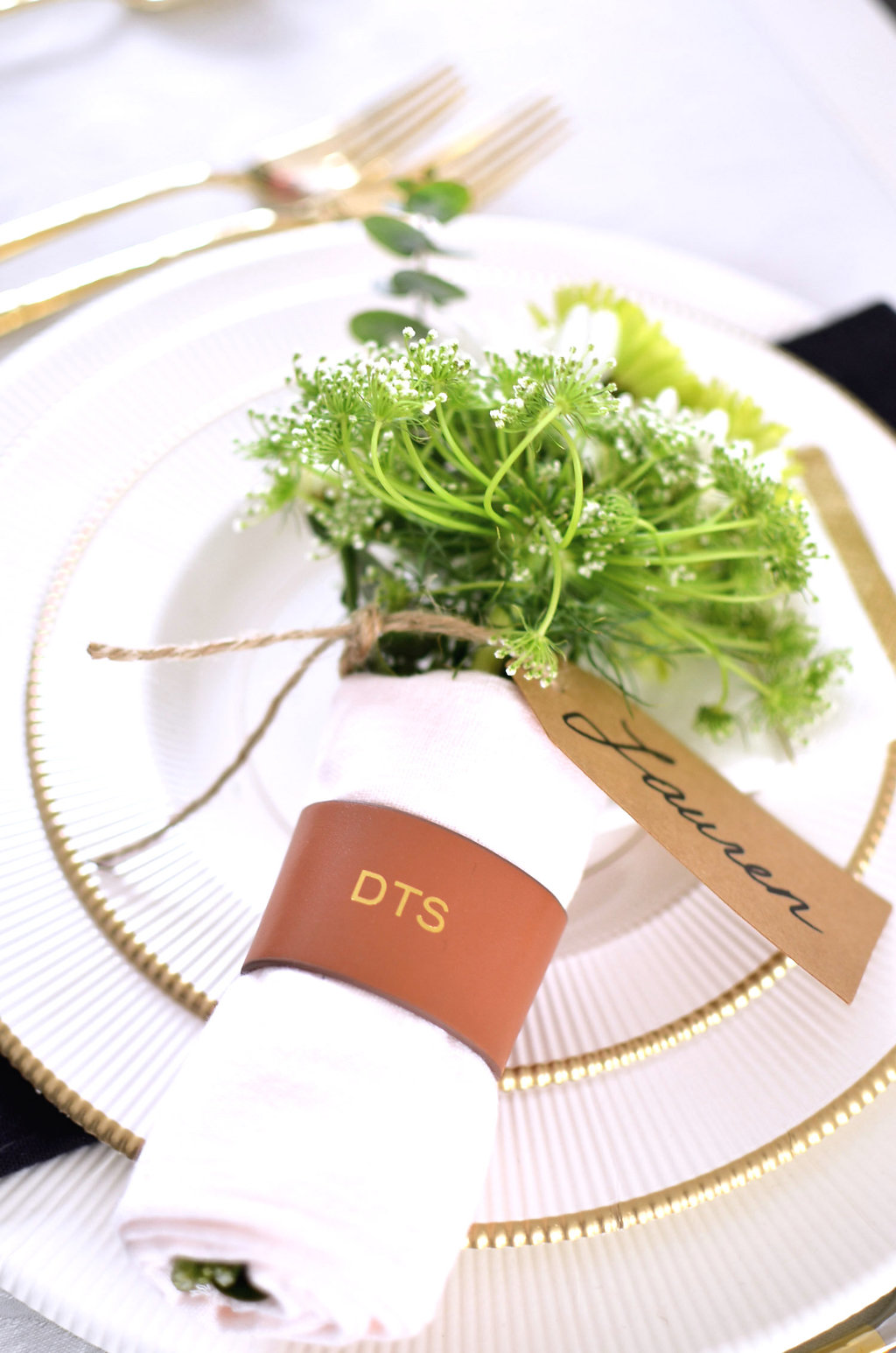 Now that you've done all this work in preparation for a great party, stop what you're doing and enjoy!
xx, Deborah