Ruffage Cookbook Author Abra Berens' Kitchen Essentials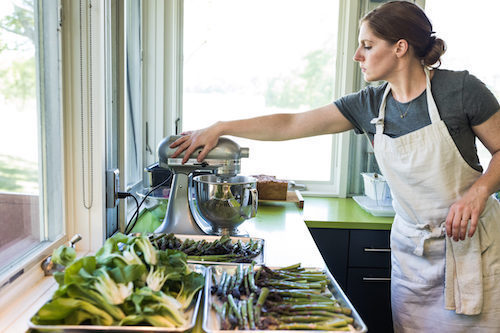 Building a repertoire of vegetable-centric dishes you can lean on year-round only requires some basic kitchen tools to make those vegetables interesting. In fact, Chef Abra Berens likes to think of her kitchen must-haves in a utilitarian, even minimalist way.
Cast Iron Pans
These, Berens says, are her biggest kitchen workhorses. She likes to have a few different sizes to handle everything from a few eggs to a big family-style skillet meal. The way that cast-iron retains and distributes heat so evenly makes it ideal for nearly any task and yields incredible flavor.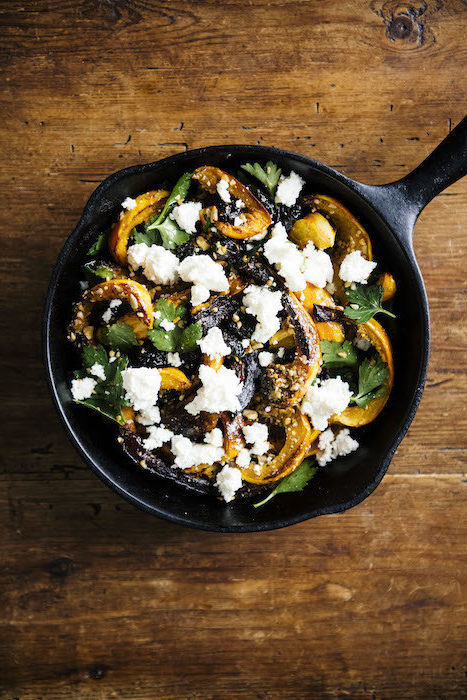 17-Inch Cast Iron Skillet

By Lodge

Shop Now
Large Stockpot
Great for making stock from vegetable trimmings and odds and ends so that nothing goes to waste. Having a large enough pot means you can make enough stock or soup to eat for a meal and freeze plenty of extras.
Stockpot in White

By Le Creuset

Shop Now
Citrus Zester or Rasp Grater
Berens uses a lot of citrus zest in her cooking — a great way to add dimensional flavors to a dish. Citrus zesters or rasp graters are also aces when you need to quickly grate a clove or two of garlic, or a knob of ginger and busting out a knife and cutting board feels like a production.
Good Food Storage Containers
Stock up on food storage containers "that you enjoy using!" Berens says. "Containers you can find the lids for, and that match up, are so worth the investment." Look for containers that are BPA-free (glass is ideal) and transparent or clear: research shows we're more likely to want to use up leftovers stored in a clear (not colored or opaque) container.