5 Pool Bag Essentials You Won't Want to Live Without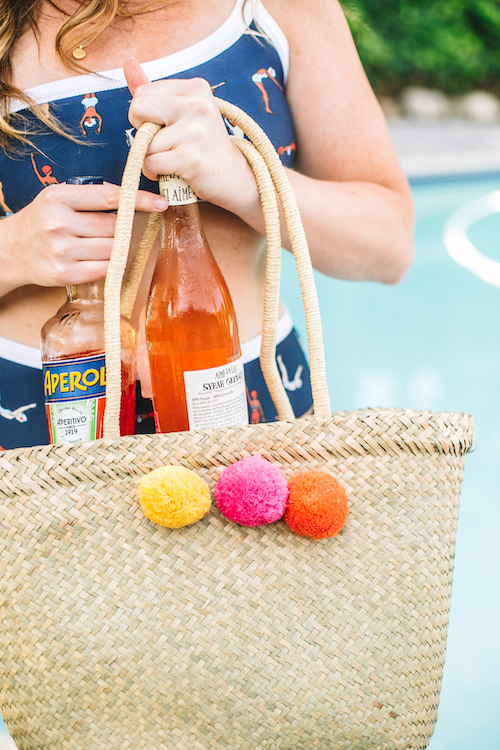 This time of year I am squeezing in every pool day I possibly can! Whether it's a casual pool day with the fam or a bachelorette party in Charleston with the ladies there are five pool bag essentials that I'm not living without this summer!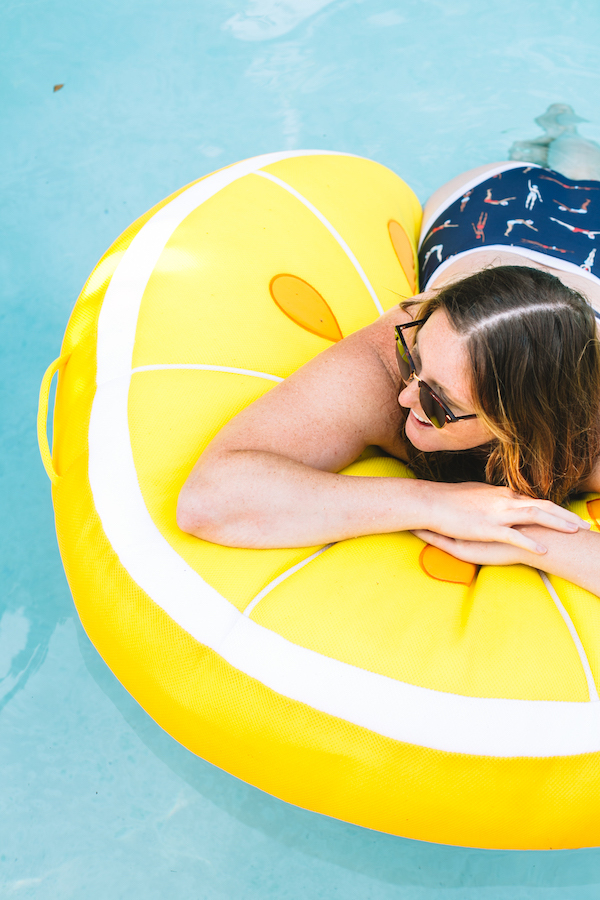 The Bag
Starting with the obvious! A great pool bag is essential for carrying sunglasses, wine, sunscreen and ya know… wine. I want a pool bag to enhance my outfit but also get the job done.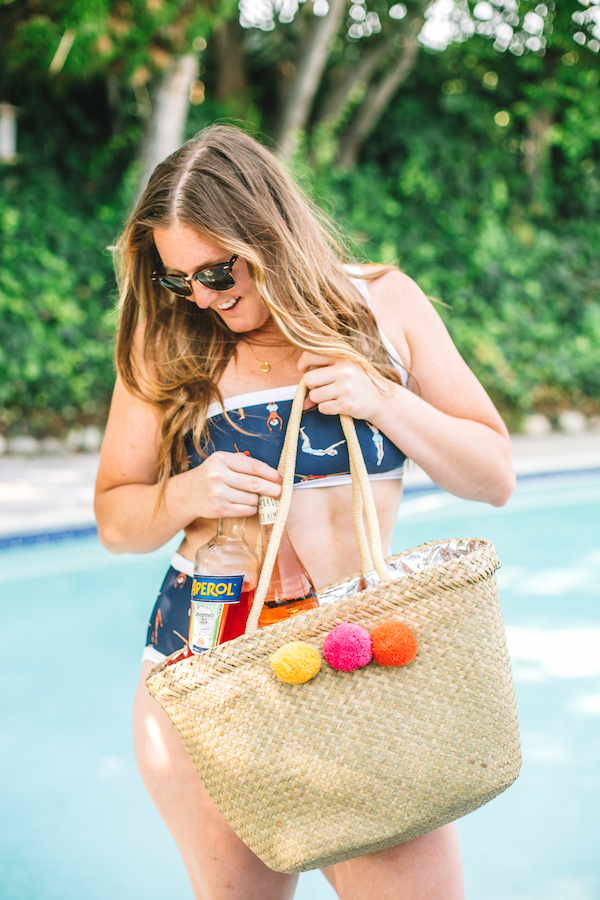 I love this straw bag with poms because while it's adorable it also doubles as a portable little cooler. The whole bag is insulated which is perfect for keeping snacks and drinks cold while you're on the go!
Pom Insulated Cooler Tote

By Blush

Shop Now
Fruit Pool Floats
These may not fit in your bag, but they are ESSENTIAL for the perfect pool day. There is nothing better than very gracefully flopping onto a pool floaty and into the sunshine for the afternoon.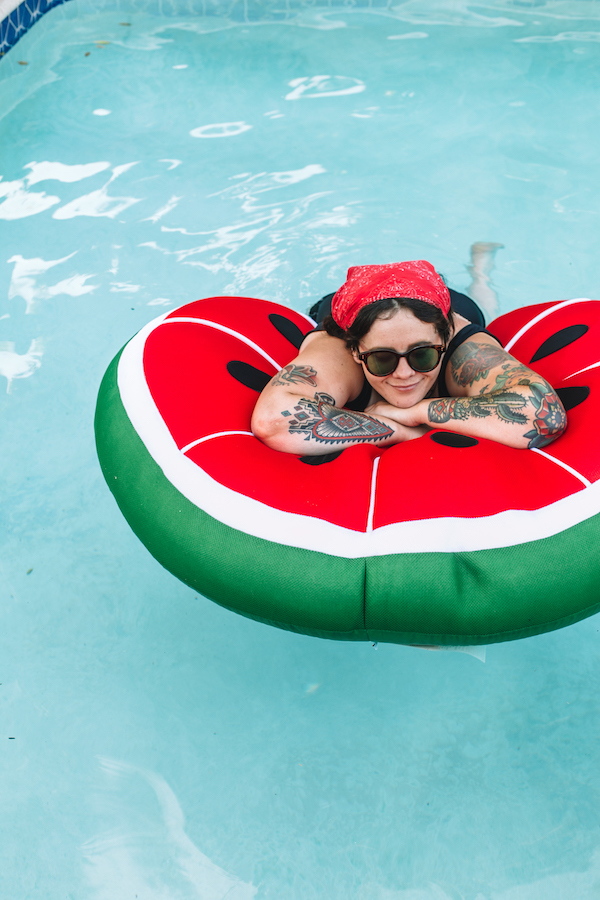 When the fruit pool float trend hit I was SO here for it. I think they are adorably cute in the pool and make such a statement. I love the lemon and watermelon Big Joe Fruit Slice Floats. Not only are they incredibly comfortable but they require no blowing up!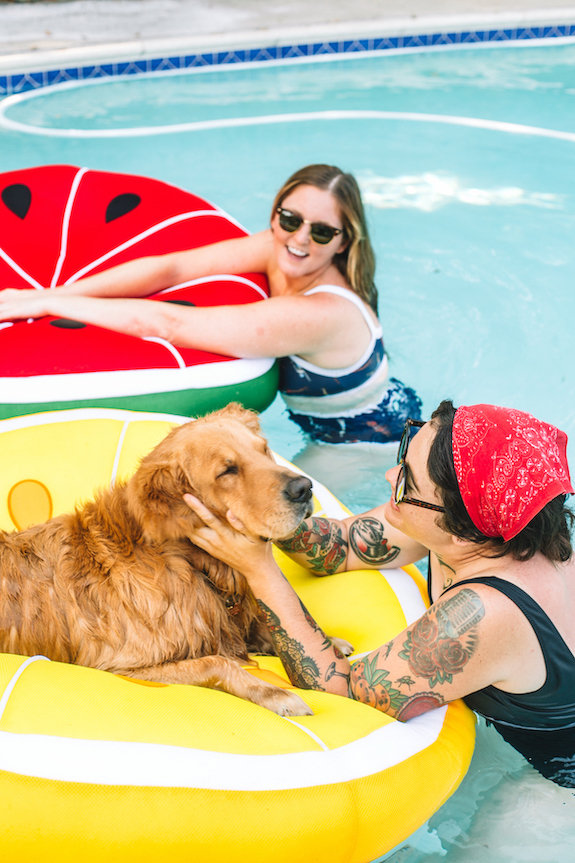 Portable Frozen Cocktail Maker
Frozen cocktails at the pool are a game-changer. When we were in Charleston this summer for a bachelorette party, there was nothing I loved more than having another frosè delivered to me poolside (especially when you have these cute little drink floats!). When you're having a pool day at home I found the perfect frozen cocktail solution.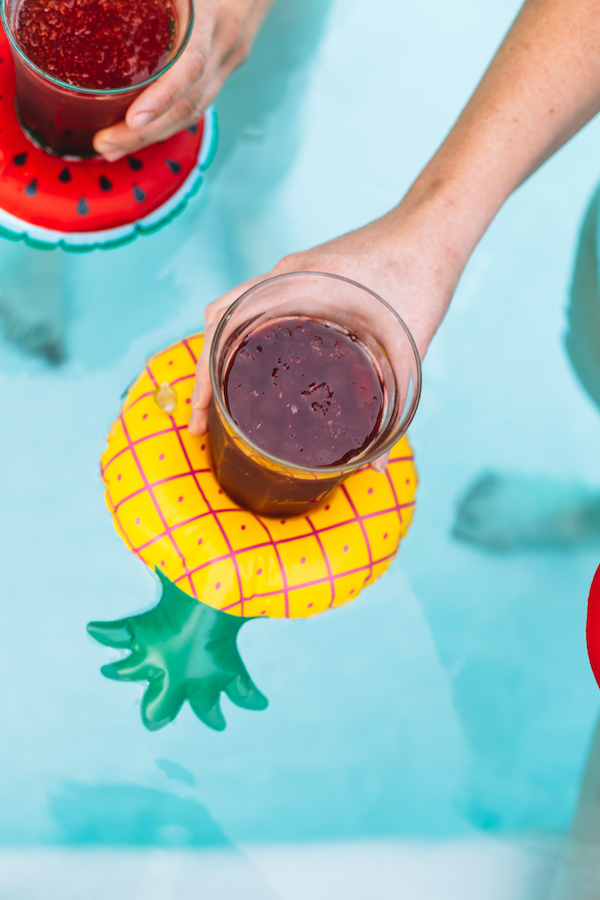 Bringing a blender out by the pool isn't realistic but this Rabbit Freezable Cocktail Maker is durable and glass free. Just place your cocktail mix into the freezer for a couple of hours, give the container a few good squeezes and your cocktail slushy is ready to go. I love doing frosè and frozen Aperol spritzes.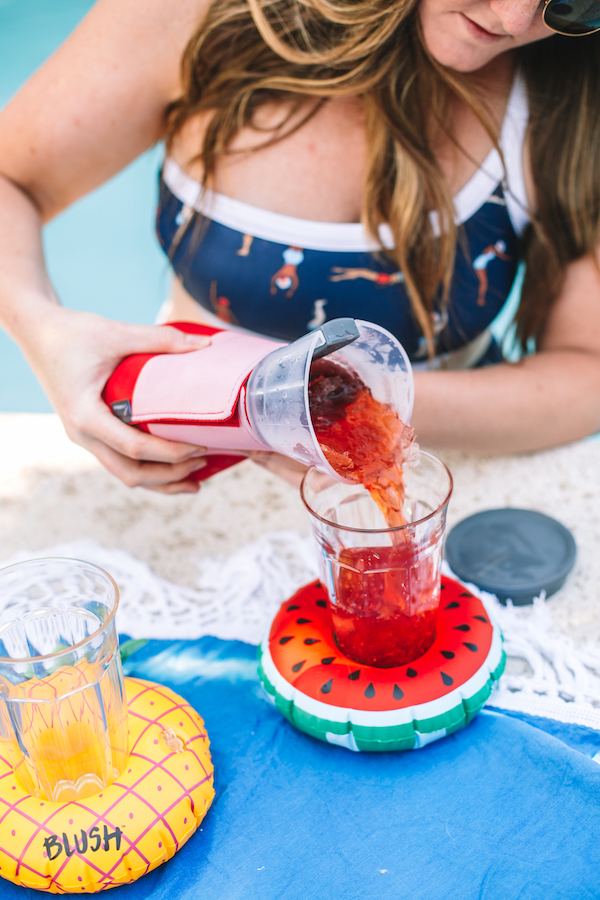 Freezable Cocktail Maker

By Rabbit

Shop Now
Towel/Blanket
An essential piece of the five pool bag essentials puzzle. When I came across this adorable circular tie-dye blanket I knew it would be perfect for summer! I love a good fringe detail and it's lightweight material makes for an easy haul to your location. I'll definitely be saving this guy for picnics year-round after pool season.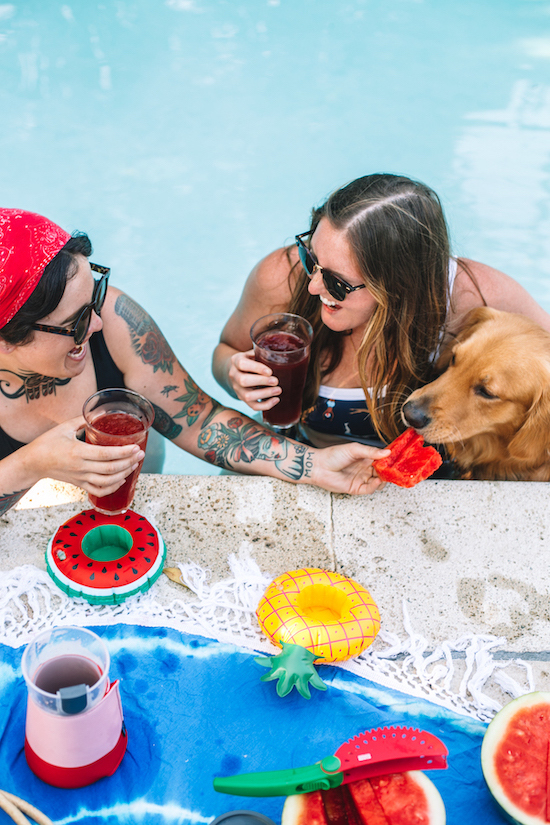 Blue Tie Dye Round Throw

By Design Imports

Shop Now
Watermelon Slicer
Only my all-time favorite pool snack ever. I grew up eating TONS of watermelon in the summer. It's the perfect crisp, cool snack that you need on a hot day. I could literally sit and eat half a watermelon poolside but I decided to be civil. This handy dandy watermelon slicer makes having watermelon on the go a cinch!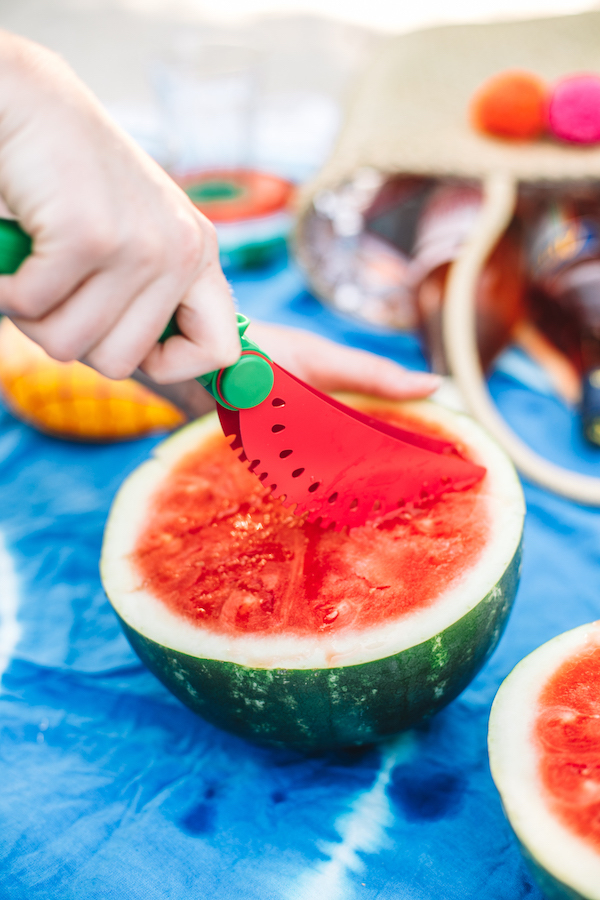 Melon Slice and Serve Knife

By Kuhn Rikon

Shop Now