Reuben-Style Corned Beef Hash Recipe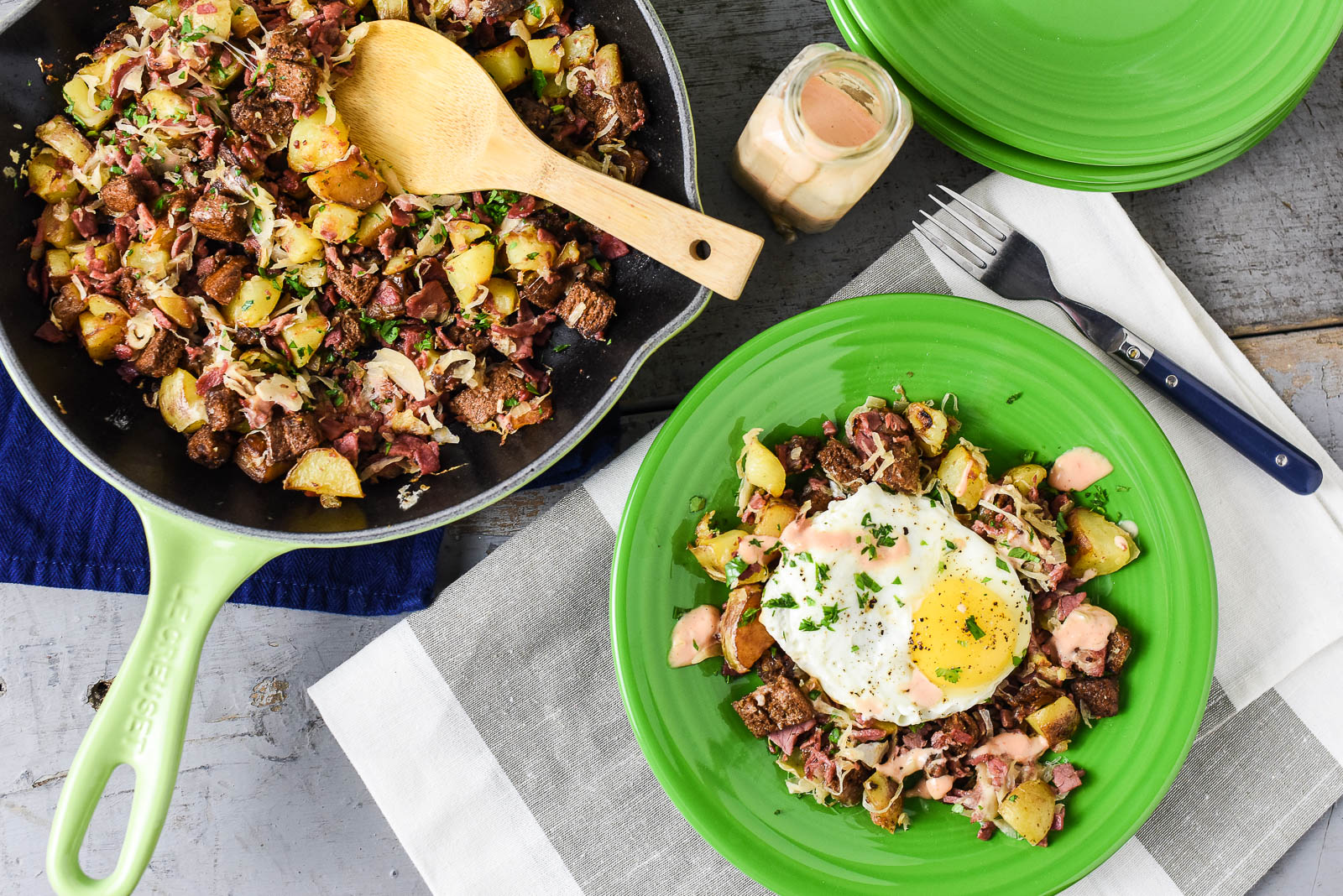 If you're a fan corned beef hash and you like Reuben sandwiches, then you're going to love, love, love my Reuben-Style Corned Beef Hash recipe!
Corned beef hash may be the perfect St. Patrick's Day breakfast, but the moment I hear the words "corned beef," my mouth automatically starts watering for a Reuben sandwich. Which got me thinking, why not combine all the amazing Reuben flavors I love with the crispy, crunchy potato-y goodness of corned beef hash? So I gave it a whirl.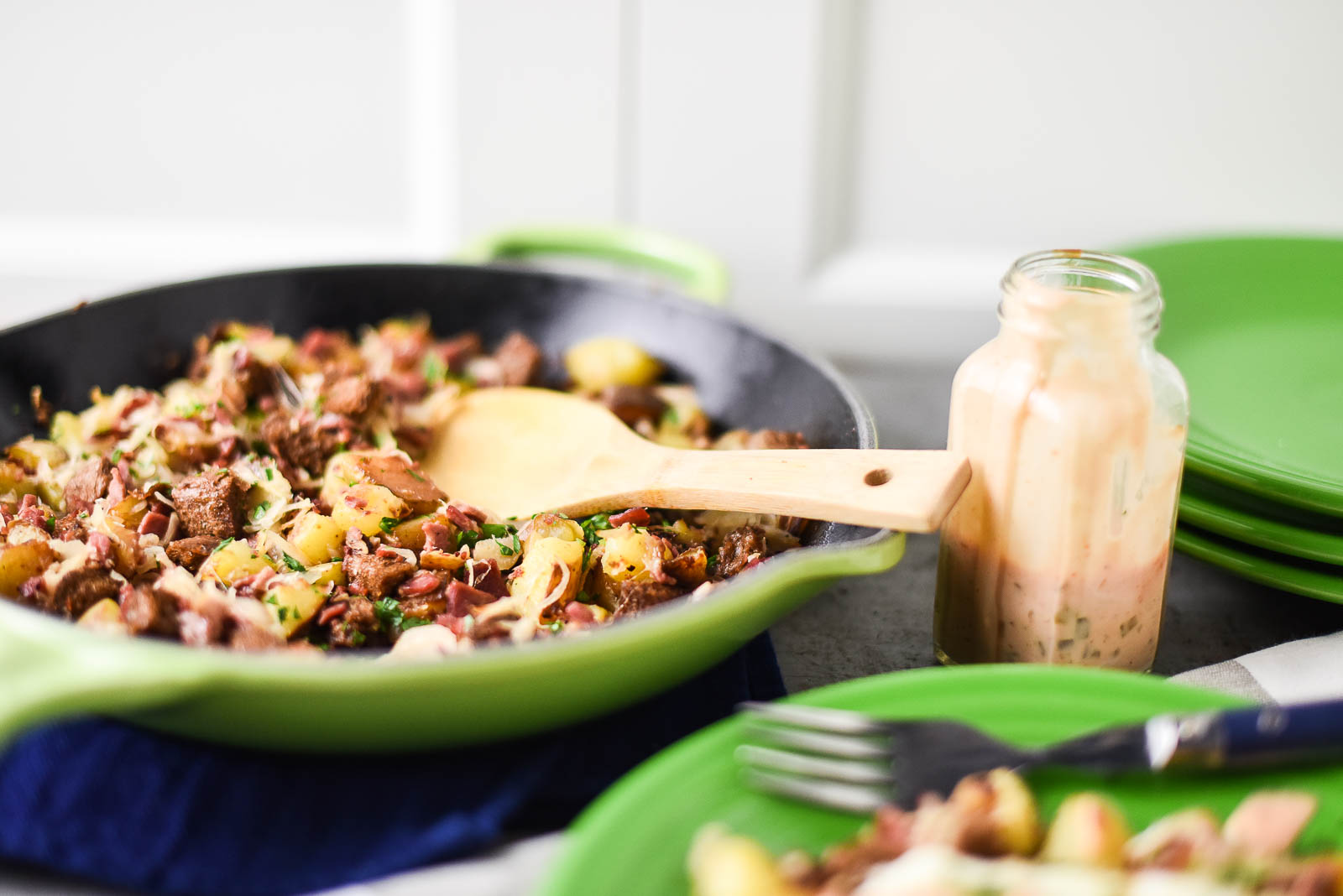 Guess what? It's incredible. Think, golden crispy potatoes and onions, salty meaty corned beef, tangy sauerkraut, creamy Swiss cheese, rye toast croutons and, of course, thousand island dressing. This one has it all and more.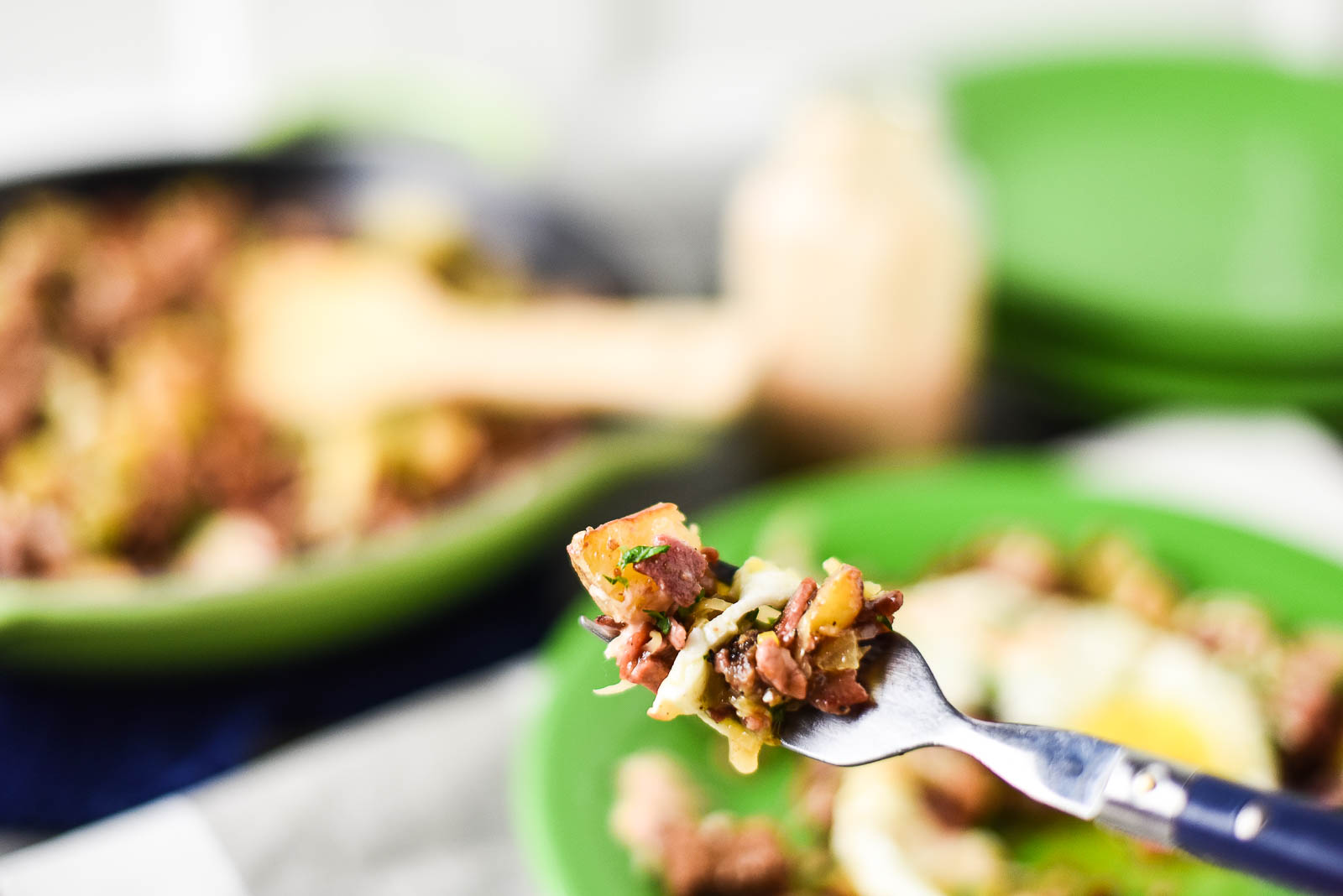 The hash alone would make an amazing dinner. Just pair it with a salad and you're all set. But I went the breakfast route, and you know what that means? Yep. I put an egg on it.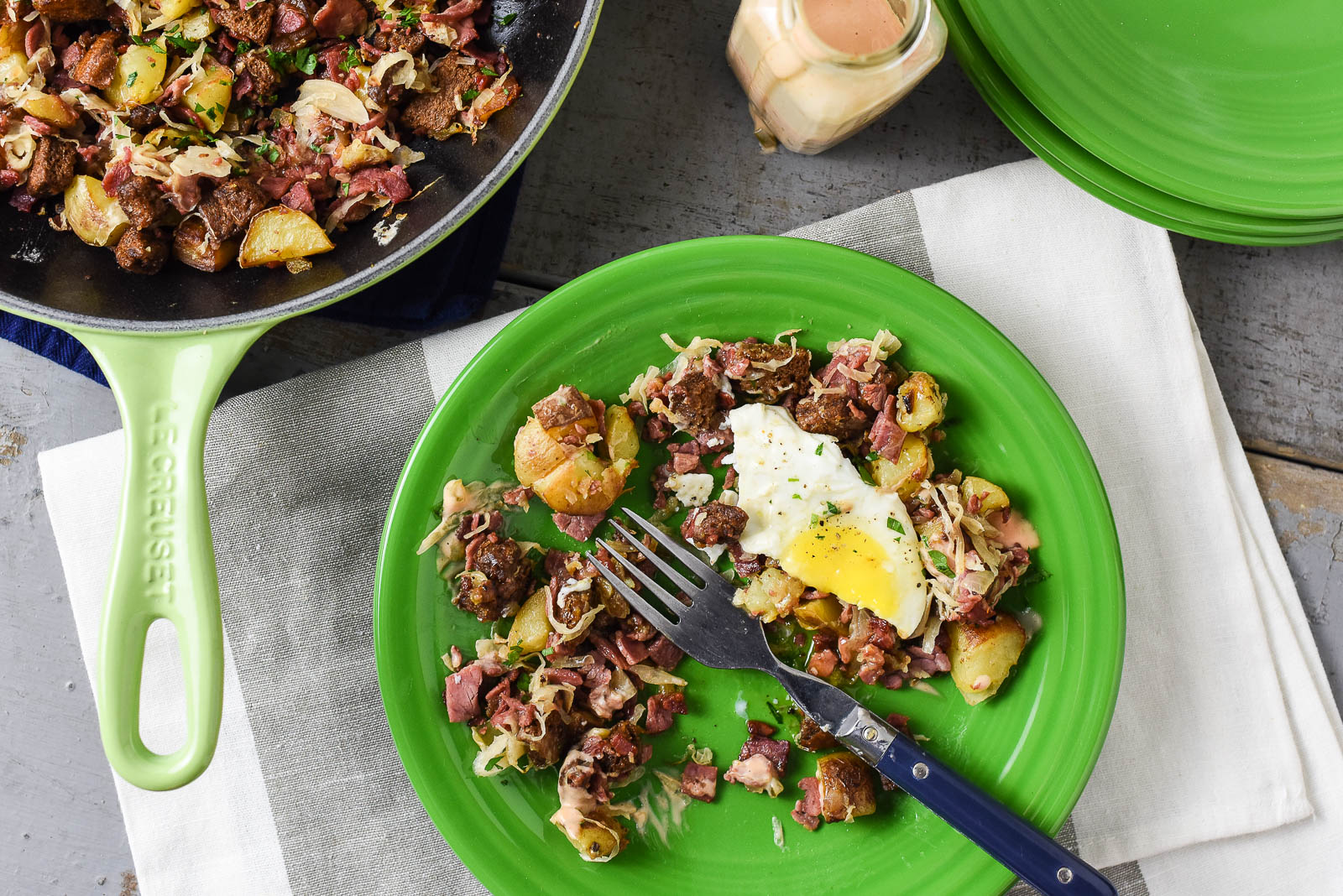 This is hangover food at its finest, my friends. If you're planning on indulging in a few Irish beverages this St. Patrick's Day, stock your fridge beforehand for breakfast the next morning. You'll feel lucky that you did!
Reuben-Style Corned Beef Hash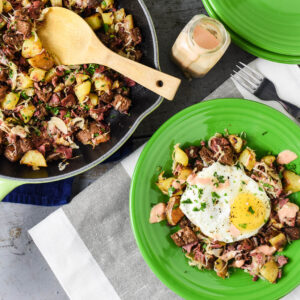 INGREDIENTS
2 tablespoons butter
1 lb. golden potatoes, cleaned and diced 1 small onion, diced
1 lb. corned beef, diced fine
2 slices rye bread, toasted and diced into cubes
1/2 cup prepared sauerkraut
4 slices Swiss cheese
1/2 cup Thousand Island dressing
Salt & pepper to taste
Optional toppings: 4 eggs, fried sunny side up, chopped parsley
INSTRUCTIONS
Heat butter in a skillet over medium-high heat until melted. Add diced potatoes and onions and cook uncovered, stirring occasionally until potatoes begin to brown, about 10 minutes.
Add corned beef and rye bread croutons and continue cooking for another 5 minutes, until beef begins to brown and potatoes and onions continue to crisp. Stir as needed for even browning.
Add sauerkraut to the pan and toss until evenly combined. Top hash mixture with Swiss cheese and continue to cook until cheese has melted, about 3 to 5 minutes more. Season with salt and pepper as needed.
Drizzle with Thousand Island dressing just before serving and, if desired, top each plate with a fried egg.