Quick & Easy 10-Minute Mango Salsa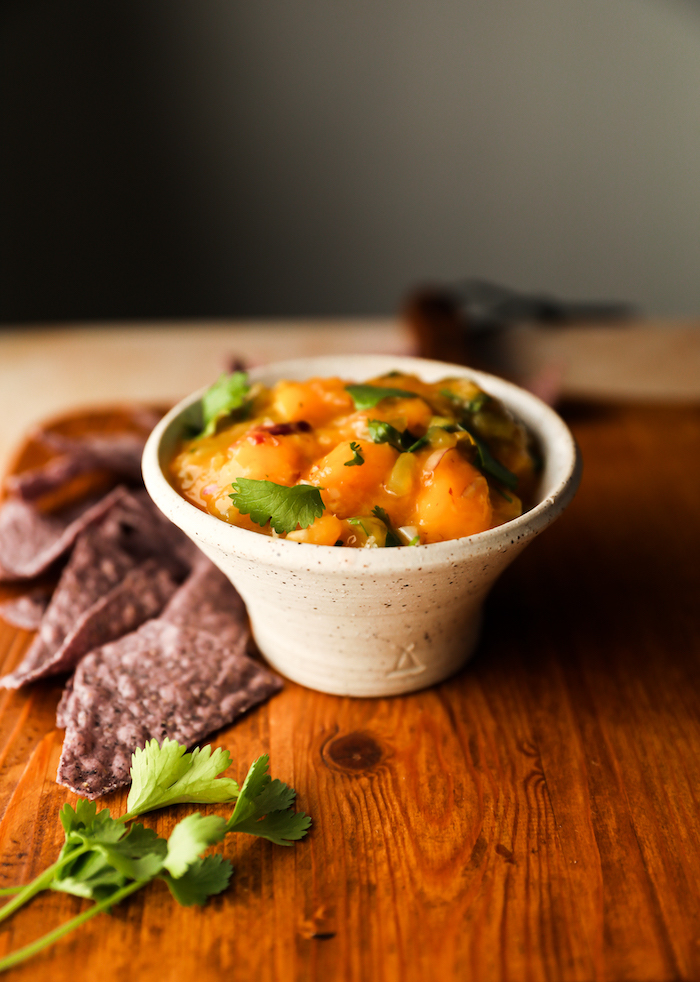 This is one of those recipes that, if made just once, will change the way you cook forever.
I say that because most people always buy jarred salsa, and don't think much about it. Now don't get me wrong, jarred salsa is great for when fresh produce is out of season (and I buy it too!).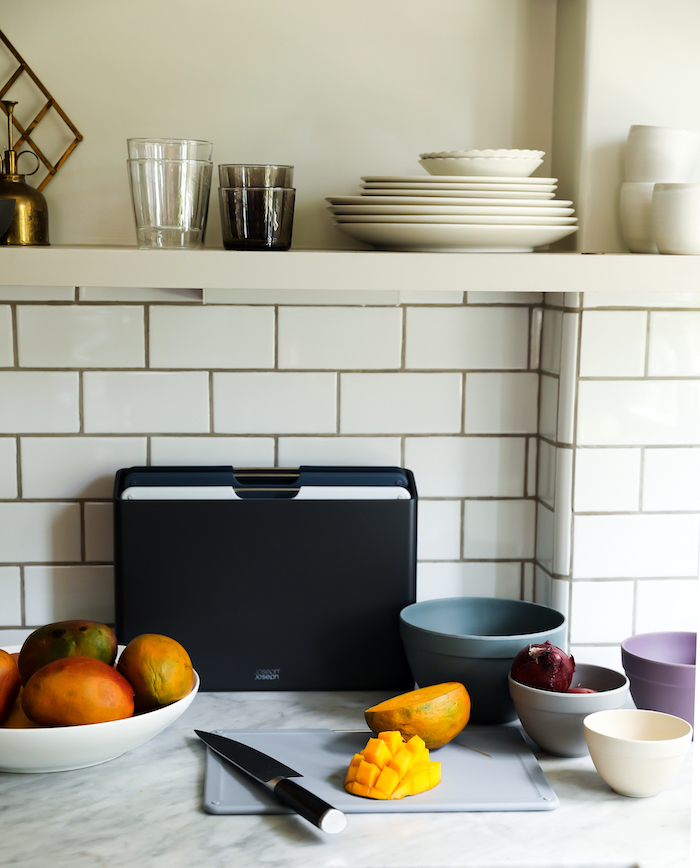 But, once you make it yourself, you'll suddenly discover not only how delicious it is, but how easy making it can be. With this quick technique and blending of flavors, your world is opened to sauces and salsas in a pinch. Elevating the ways you cook; from how you prepare farmer's market hauls to meal planning for parties, to weeknight dinners.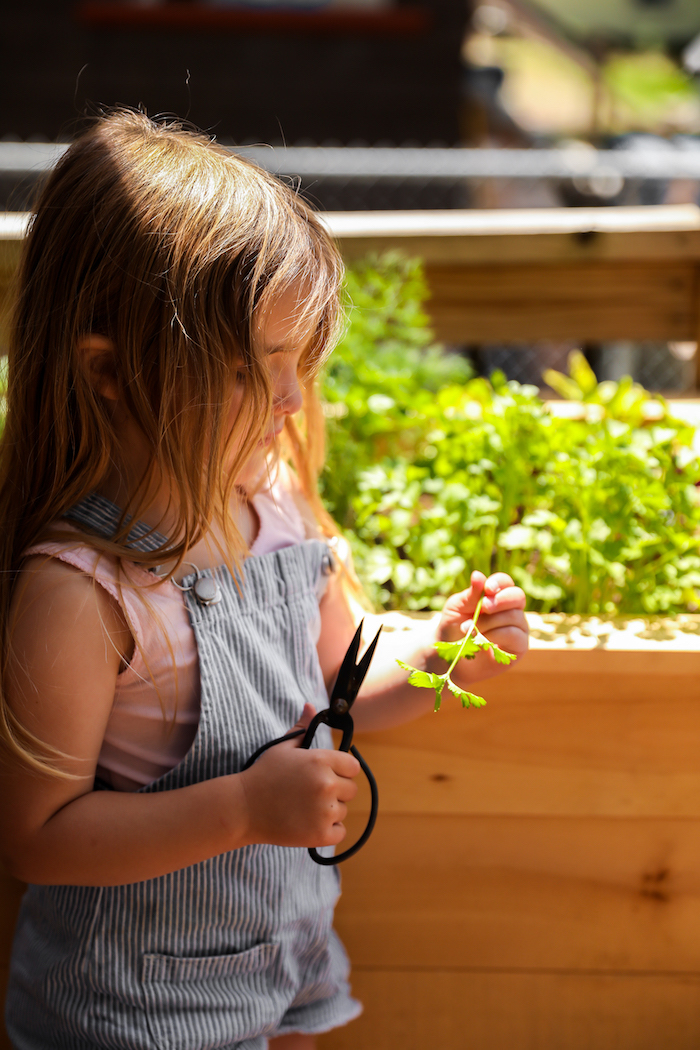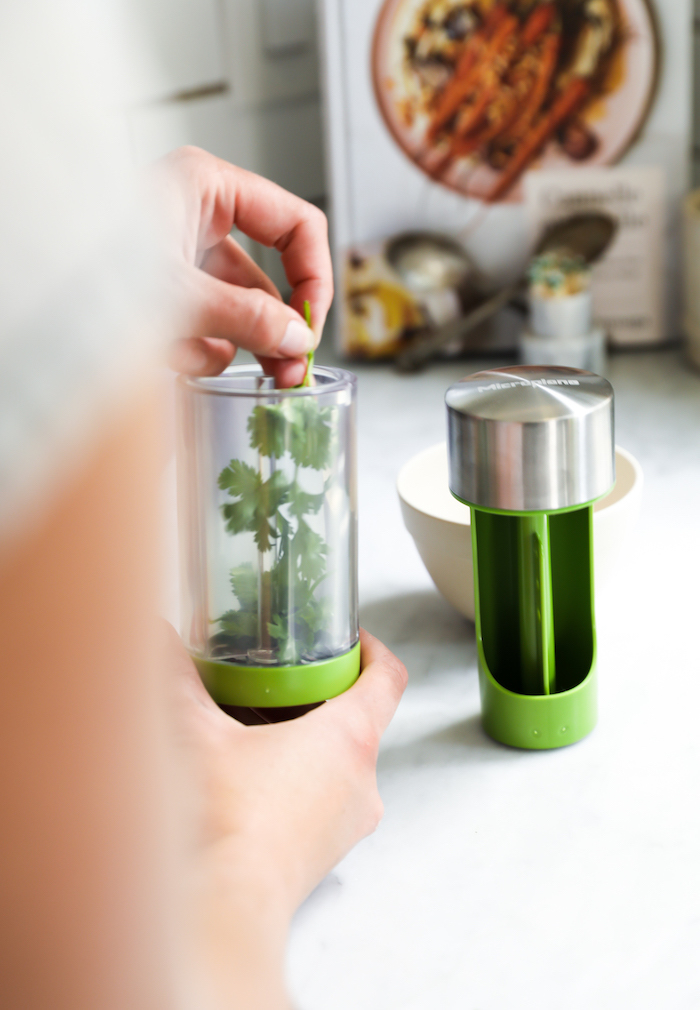 I've decided to write the recipe the way that I have so you can have delicious salsa in under 10 minutes. However, if you have some more time to spare and are feeling a bit adventurous, try my roasted alternative recipe in the notes below.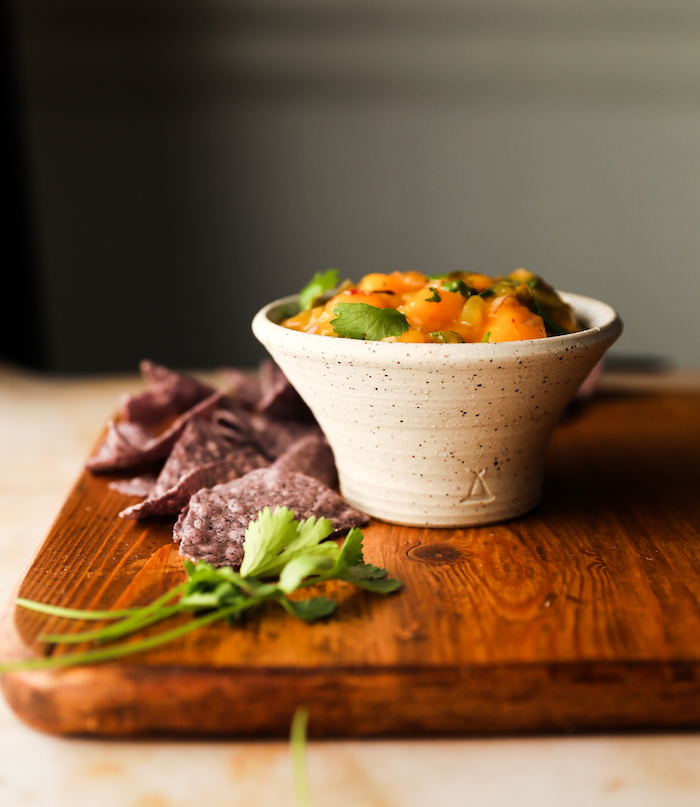 This recipe is great for mango season of course, but can be adapted to fit any seasonal fruit that you may have access to! Some alternatives would be tomatillos, peaches, or even oranges!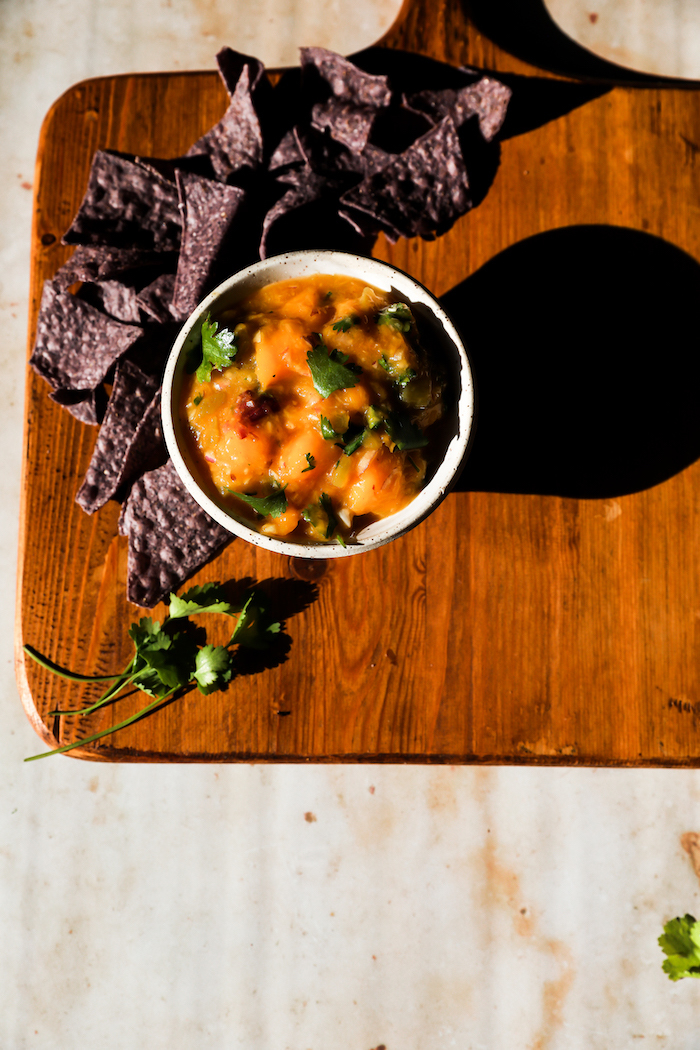 Never buy jarred salsa again! This delicious mango salsa can be made in under 10 minutes and can be adapted with any fresh produce you have lying around: tomatillos, peaches, or even oranges.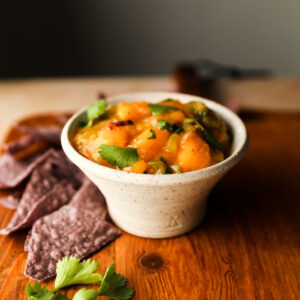 Ingredients
2

large and ripe mangos, cut into bite-sized cubes

1

small red onion, chopped into large chunks

2

garlic cloves, smashed with skins removed

2

tbsp

diced green chiles (from a can, any heat level will do)

1

tbsp

extra virgin olive oil

1

tsp

hot sauce

1

tsp

salt

handful of cilantro, washed and chopped
Instructions
In a food processor, chop red onion and garlic together until a wet paste is formed.

Serve with more cilantro, a sprinkle of salt, and corn tortilla chips. Enjoy!

In a medium bowl mix, mangos, red onion and garlic puree, chiles, olive oil, hot sauce, salt, and cilantro. Mix to combine and mash the mangos a bit. The mangos should be so ripe that they mash like guacamole.
Nutrition
Serving:
1
g
Calories:
153
kcal
Carbohydrates:
30
g
Protein:
1.8
g
Fat:
4.2
g
Saturated Fat:
0.7
g
Sodium:
64
mg
Fiber:
3.3
g
Sugar:
25
g
Recipe Notes
Elevate this salsa by roasting the mangos, onion, and garlic under a broiler until golden brown and fragrant. Pulse in a food processor, reserving some mango to add roasted chunks back into the finished puree. Mix in chiles, olive oil, hot sauce, salt, and cilantro.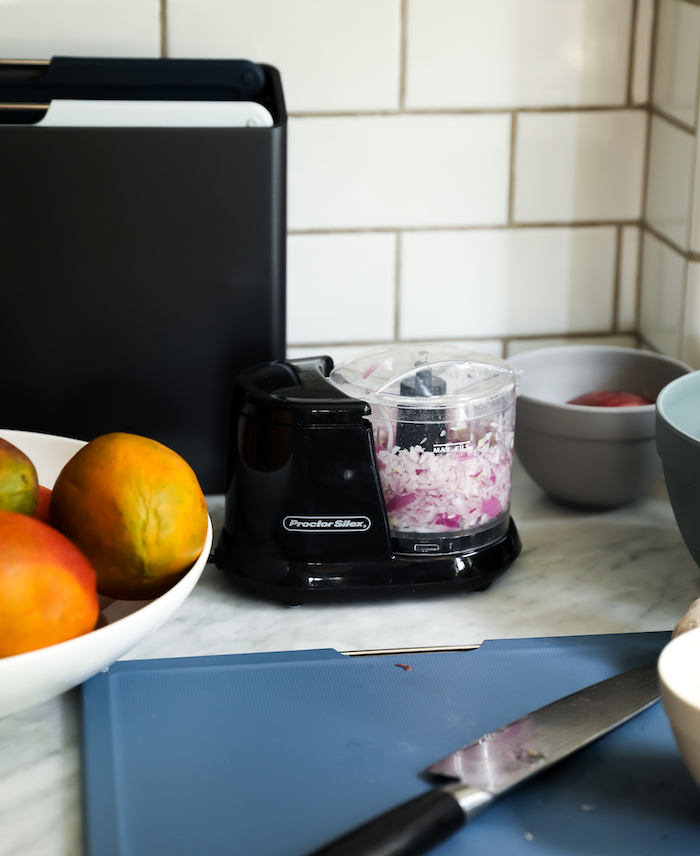 Proctor Silex Food Chopper

By Hamilton Beach

Shop Now
Ripe mangos. I cannot emphasize this enough, use ripe mangos only. Much like avocados and guacamole, if you try to use an under-ripe mango, you'll be greatly disappointed with the outcome.
Mangos tend to stay super fibrous up until they are juicy and ripe, which would be a total waste if you happen to cut into it too soon. You'll know it's ripe when you can smell the sweetness of the fruit from just a quick sniff, and the flesh feels soft with a very gentle squeeze (much like an avocado).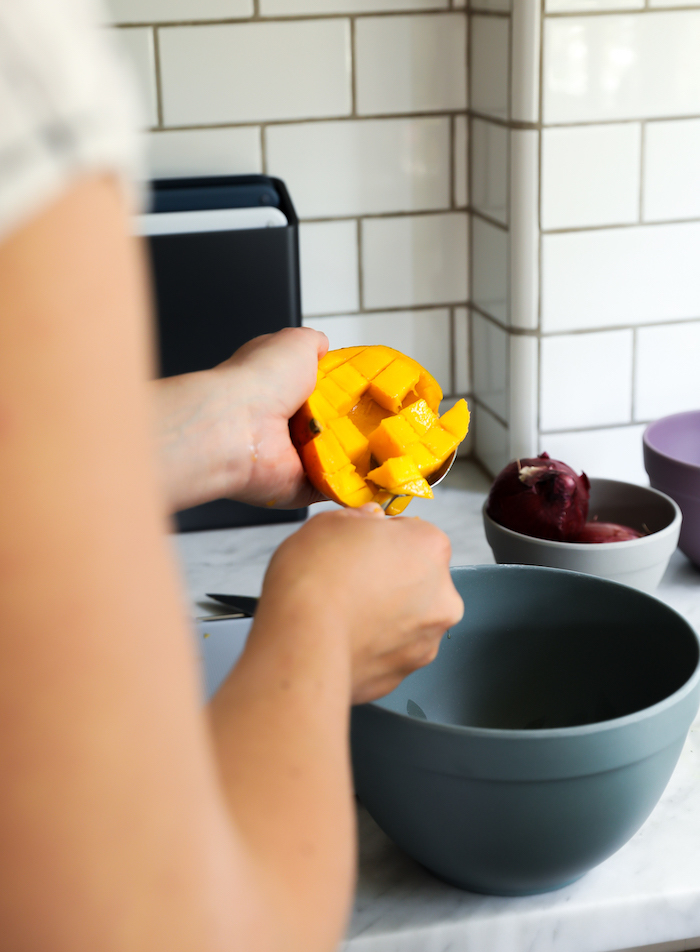 Thistle Nesting Bowls

By Bamboozle Home

Shop Now
Types of mangos. There are a couple of different mangos that you can easily get at conventional grocery stores. I love honey mangos (Ataulfo) aka yellow mangos because they are very sweet and extra tender when ripe. They are a little smaller than standard red and green-skinned mangos (Tommy Atkins Mangos or sometimes Haden Mangos) and have a shorter season at the store. Pick whichever you prefer and have access to it. I used Tommy Atkins for my pictures of this recipe.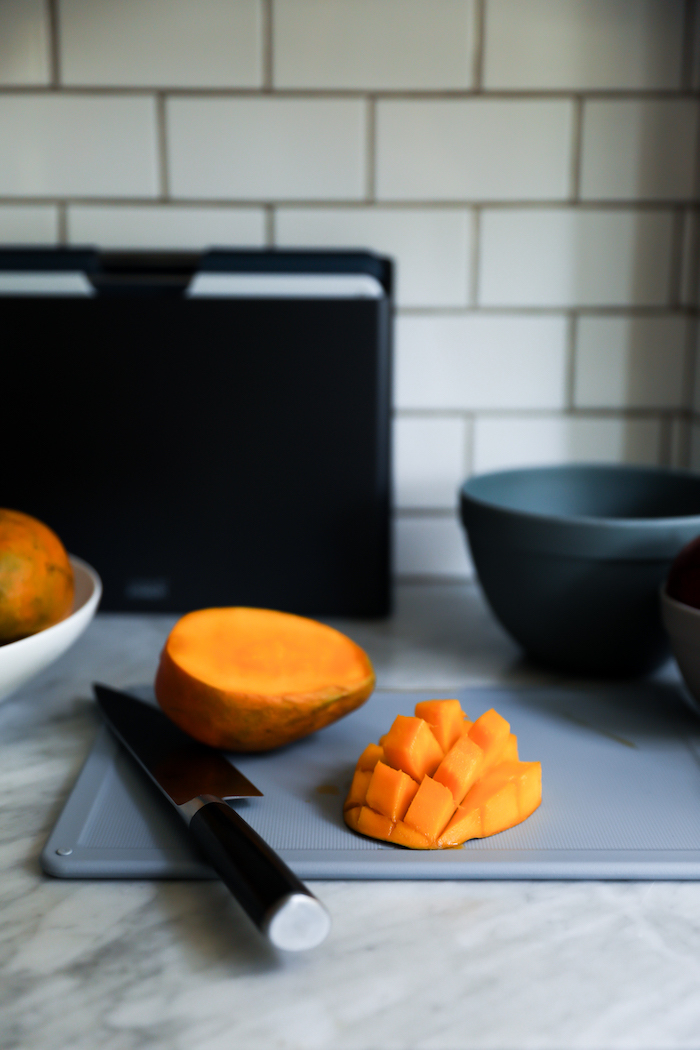 Folio™ Steel 4-piece Cutting Board Set

By Joseph Joseph

Shop Now
Green chiles. I use canned chiles, however, if you are choosing to roast the salsa before blending it, you could roast fresh chiles or peppers. Have fun and play!!