The DIY Guacamole Bar of Your Dreams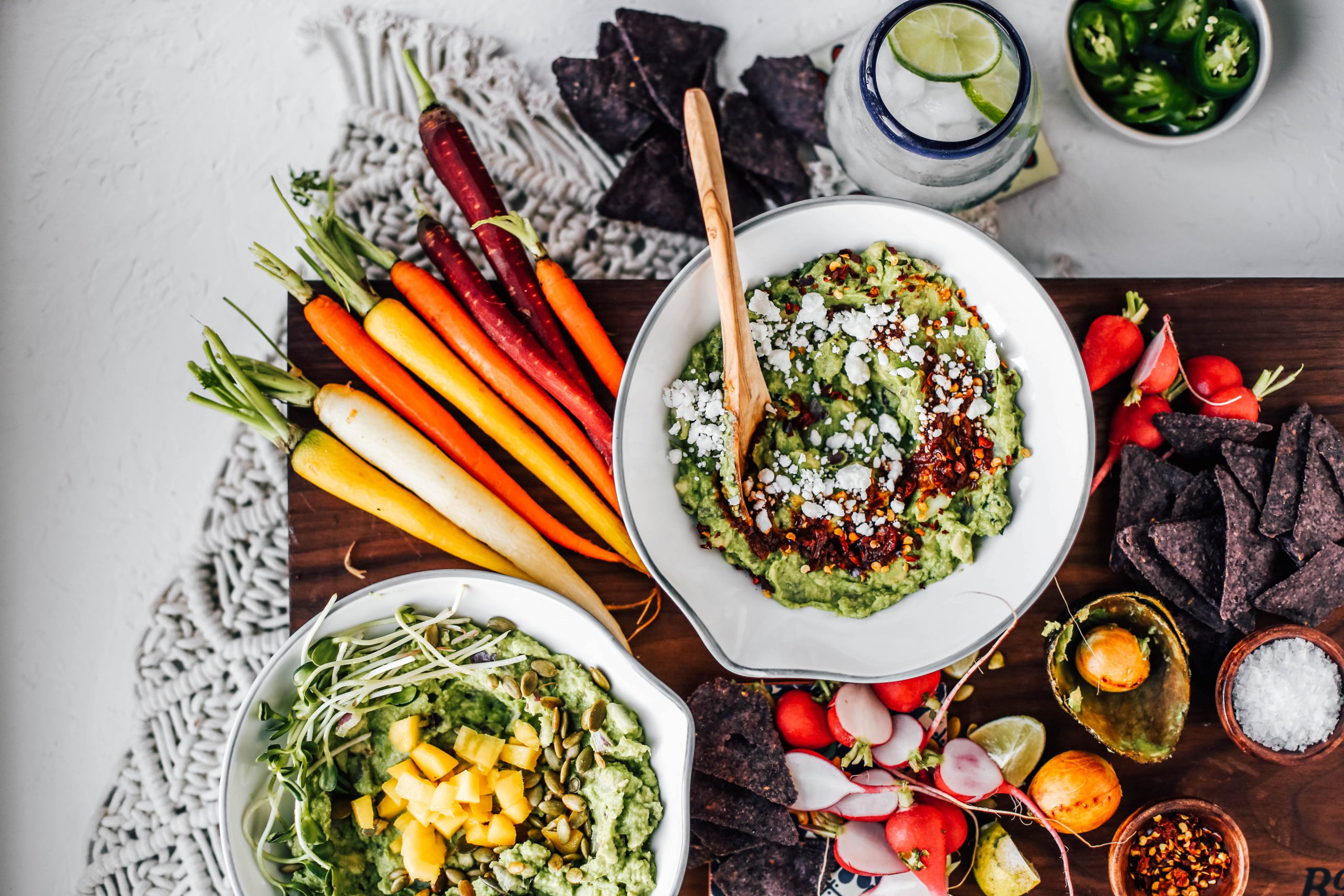 Hey there! I am right in the midst of my New Year intentions, which totally includes eating better and feeling stronger! Fortunately, the month of January is not too holiday-filled and most people are on the healthy bandwagon. February quickly follows and I want you to be totally equipped with an amazing appetizer idea for the big game! The Super Bowl is right around the corner and has go to be one of the BIGGEST eating holidays in America.
Queue in a DIY GUACAMOLE BAR! WOO!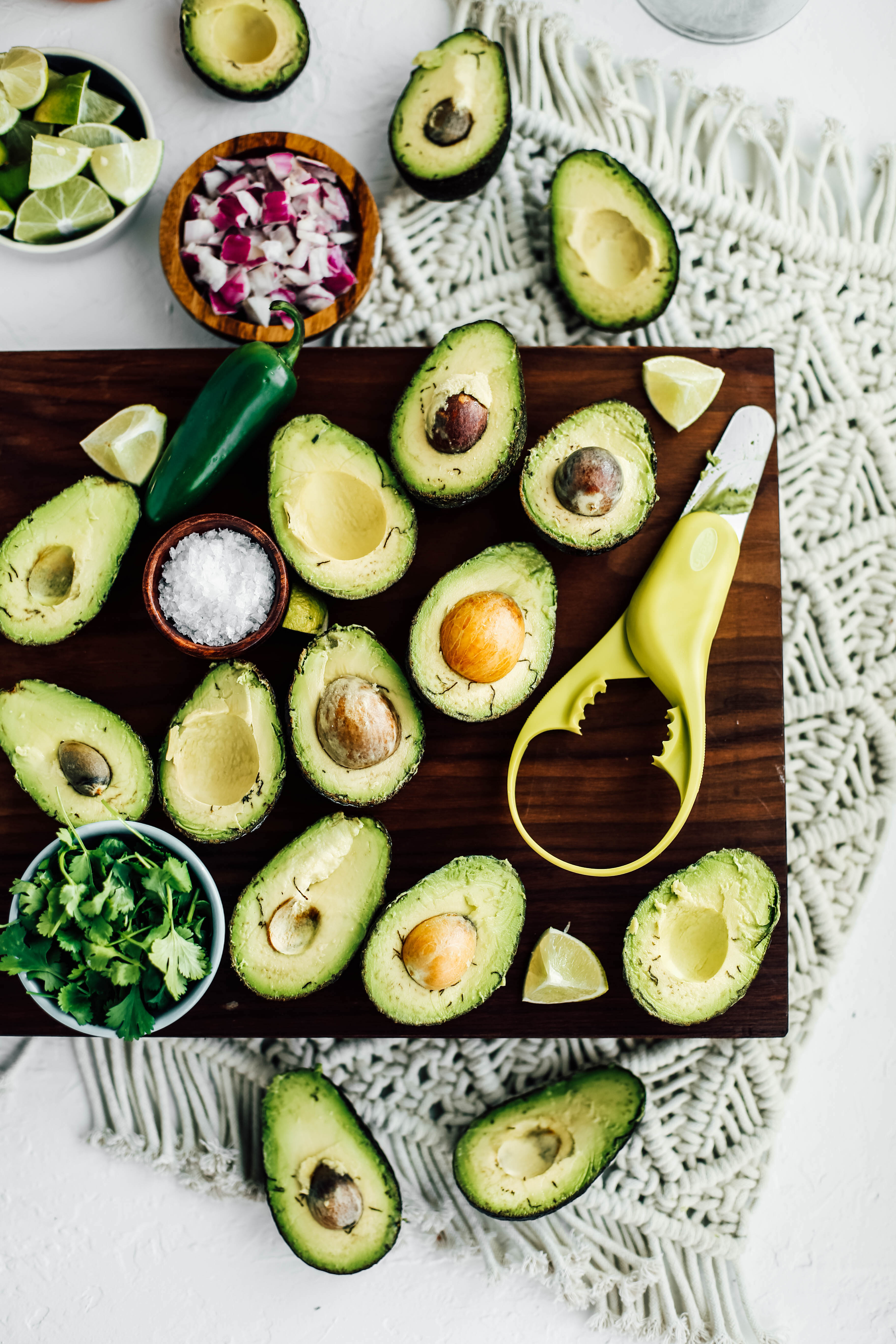 I am one HUGE guacamole/avocado fan. I know guacamole is always extra and when I'm cooking at home I would say half of my recipes are usually topped with some creamy avocado slices. Not only is this fruit filled with healthy fats, it tastes down right scrumptious!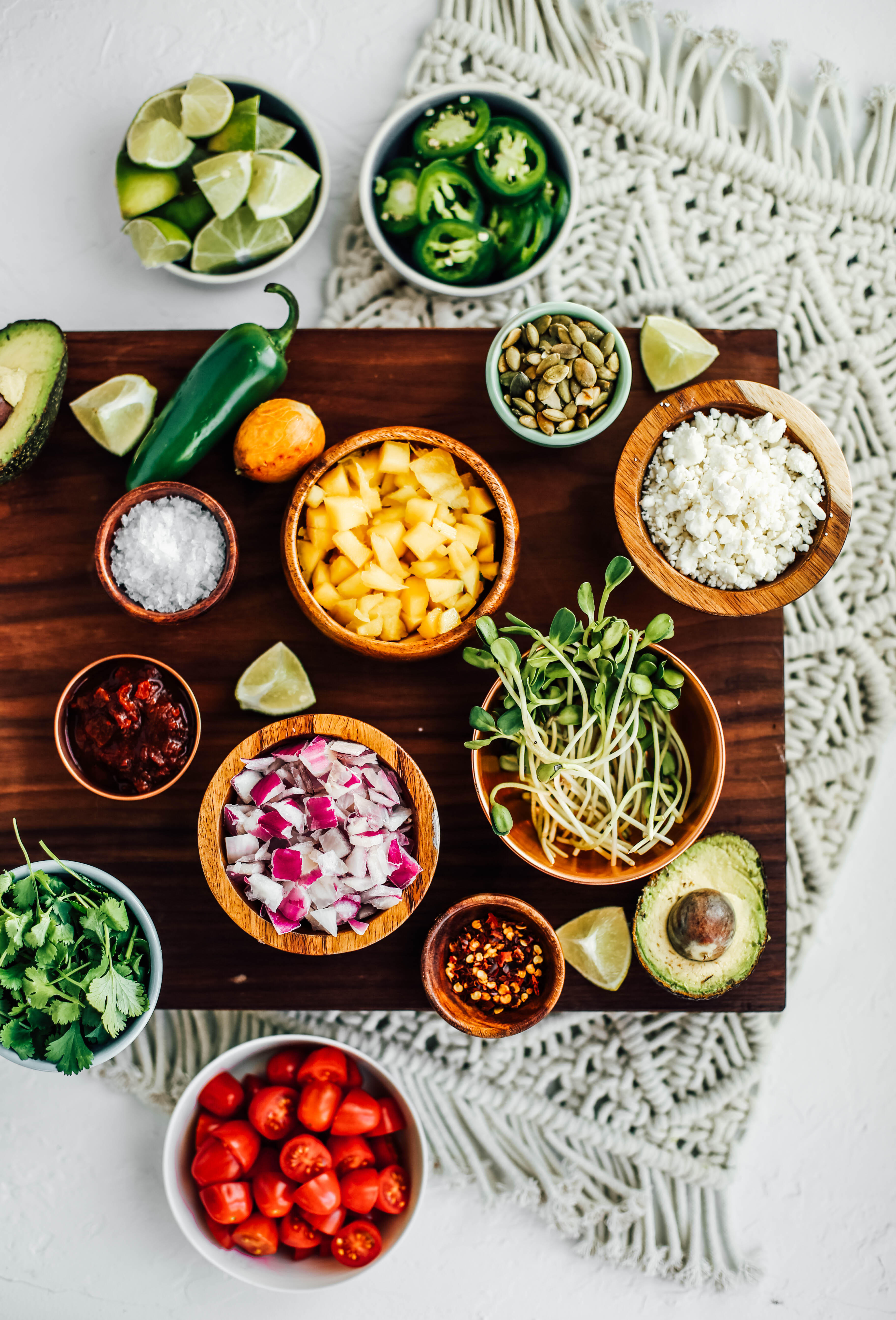 But guess what… it also doesn't have to be boring! Chips and guacamole is a pretty standard appetizer. While I am a huge fan of the classics I think super bowl is when you bring out the big guns! So follow along below as I break down easy step-by-step ways to build up your own DIY Guacamole bar as well as three different flavor profiles to include for your guests!
Step One
Avocados! You will want to get a huge base of mildly flavored guacamole going. For a big batch I like to use the recipe as follows:
9 Avocados, pitted, diced and mashed!
2 Teaspoons of kosher salt
½ Jalapeno, minced
½ Cup of very finely chopped red onions
Handful of cilantro, chopped
Juice of one lime
Mash all ingredients together for the perfect guacamole base. Press plastic wrap onto guacamole if refrigerating and stir well right before serving.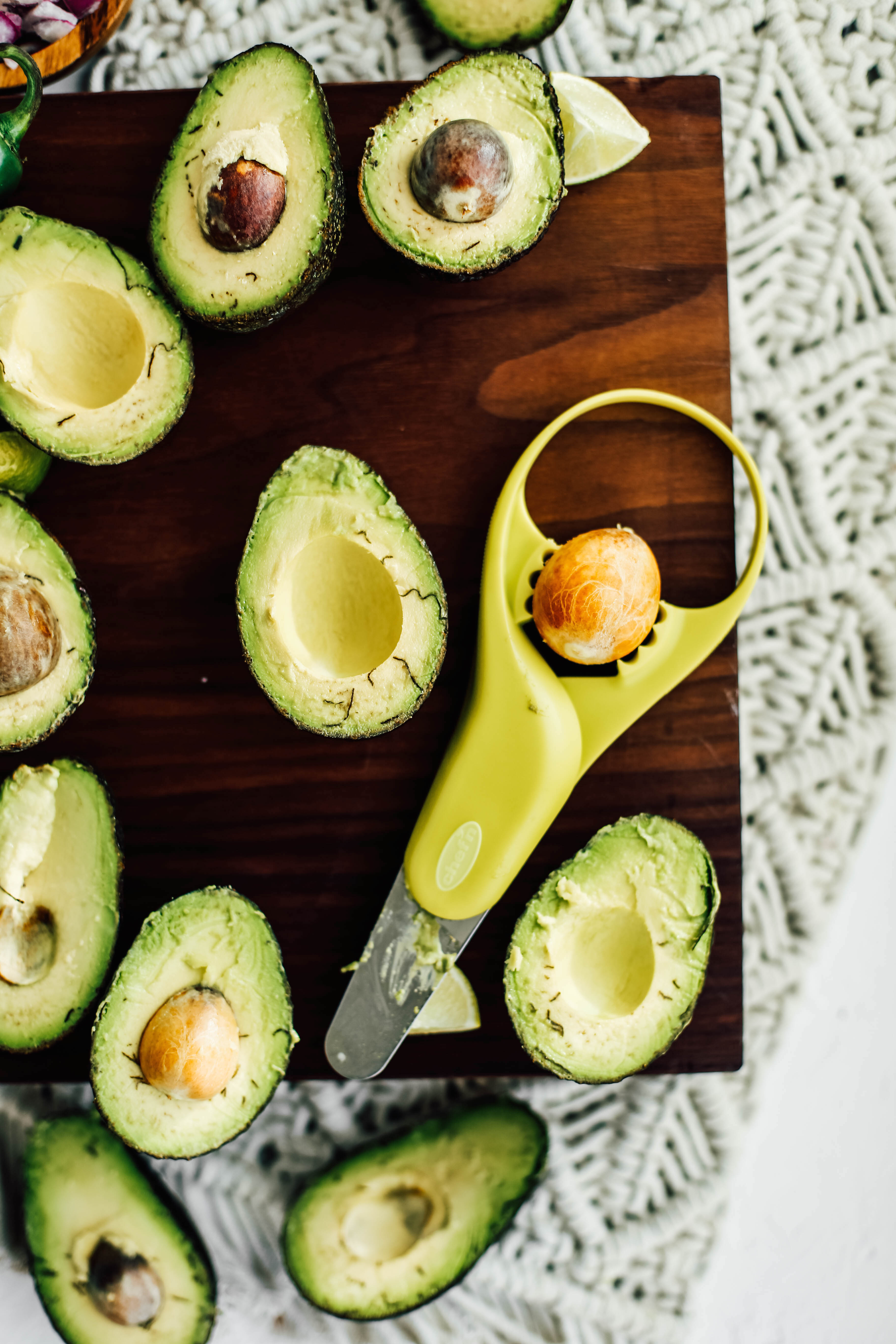 Pro Tip* This Avoquado Tool is an absolute lifesaver when you have to prep this many avocados. Plus! You'll never worry about cutting your hand again through this smooth fruit! This tool slices, pits, dices and scoops out the fruit.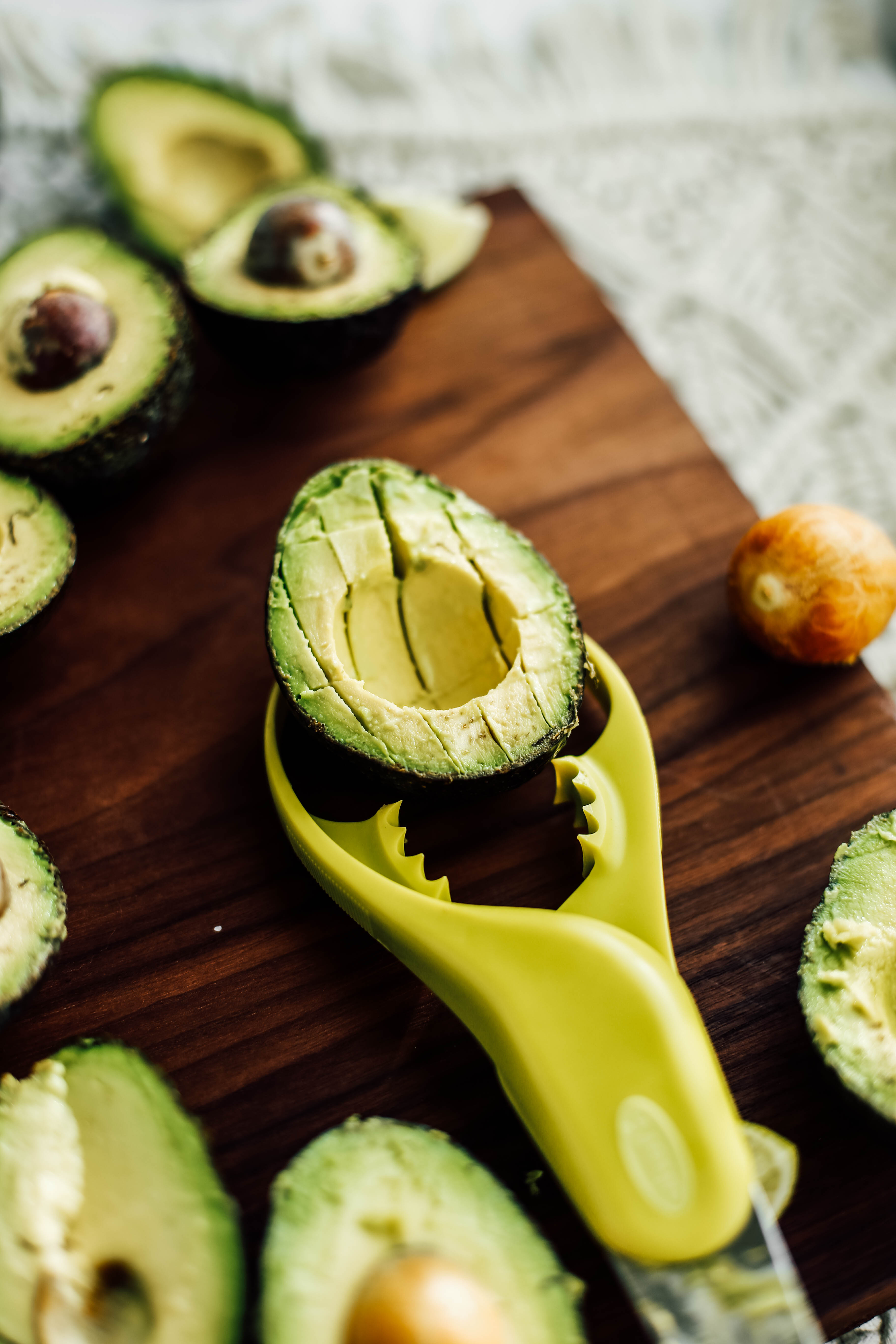 Step Two
Dippers! I like to choose healthier baked blue corn chips as the main dipper but I love switching it up. Did you know guacamole is just a delicious dipped with vegetables?! Plus it's a great low carb option! Think celery sticks, carrots, radishes, and bell peppers. Be sure to offer a great variety for your own bar.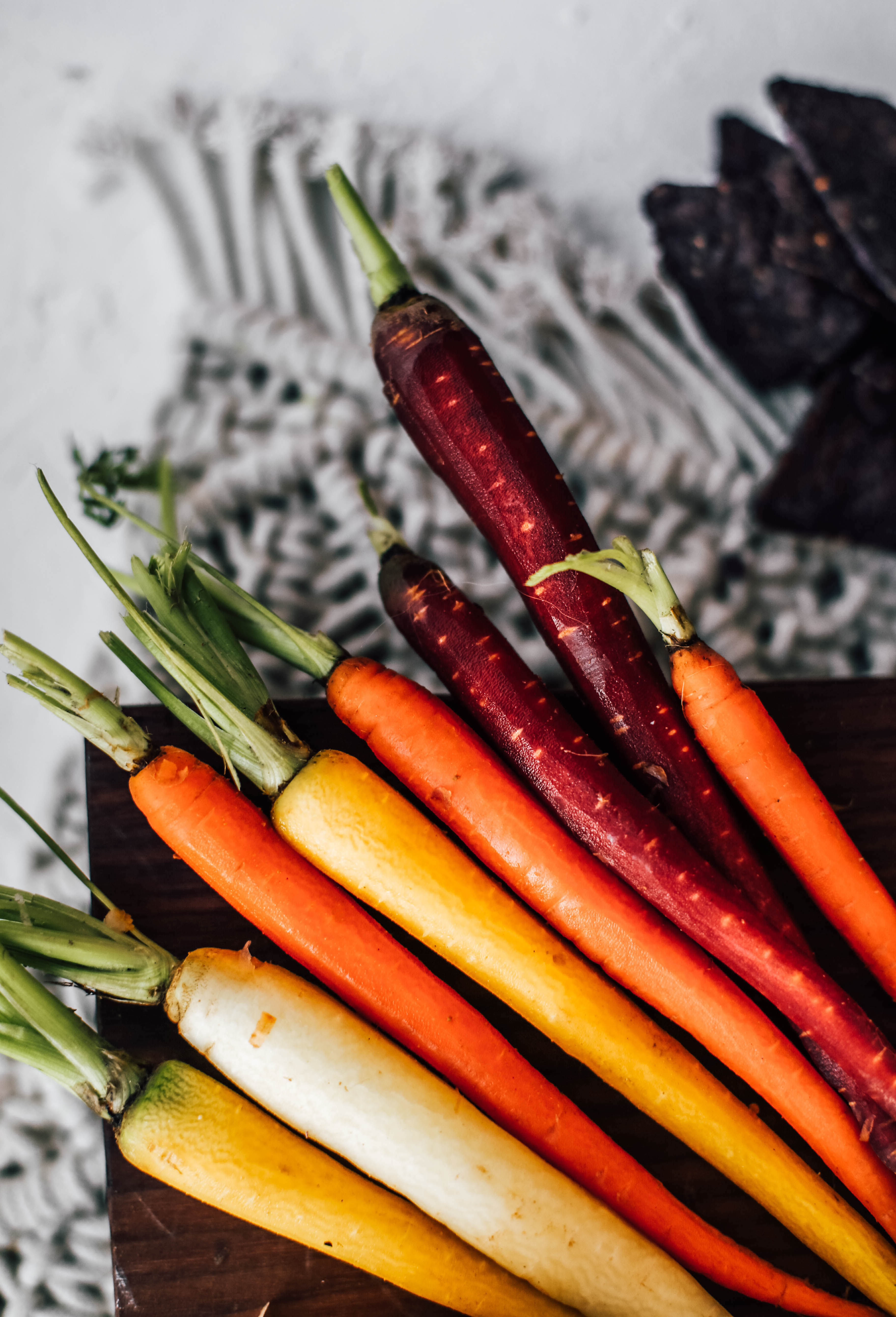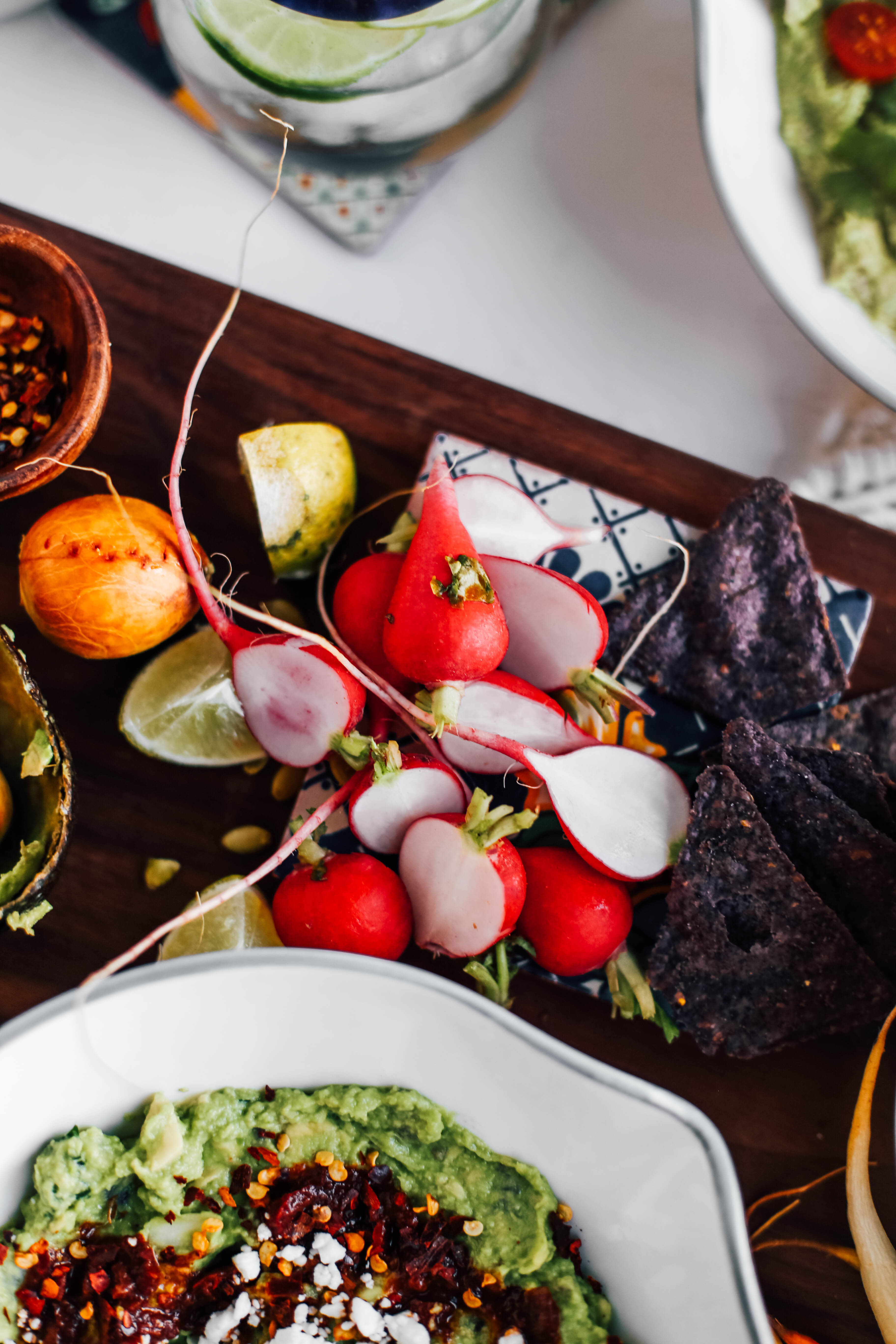 Step Three
The toppings! When it comes to guacamole I think people all too often totally skip the toppings! Below you will find three different ways to give your guacamole some variety! You can also just leave out an array of similar toppings and let your guests pick and choose with their own mini bowls/plates.
Classic Toppings: Fresh tomatoes, jalapeno slices and extra cilantro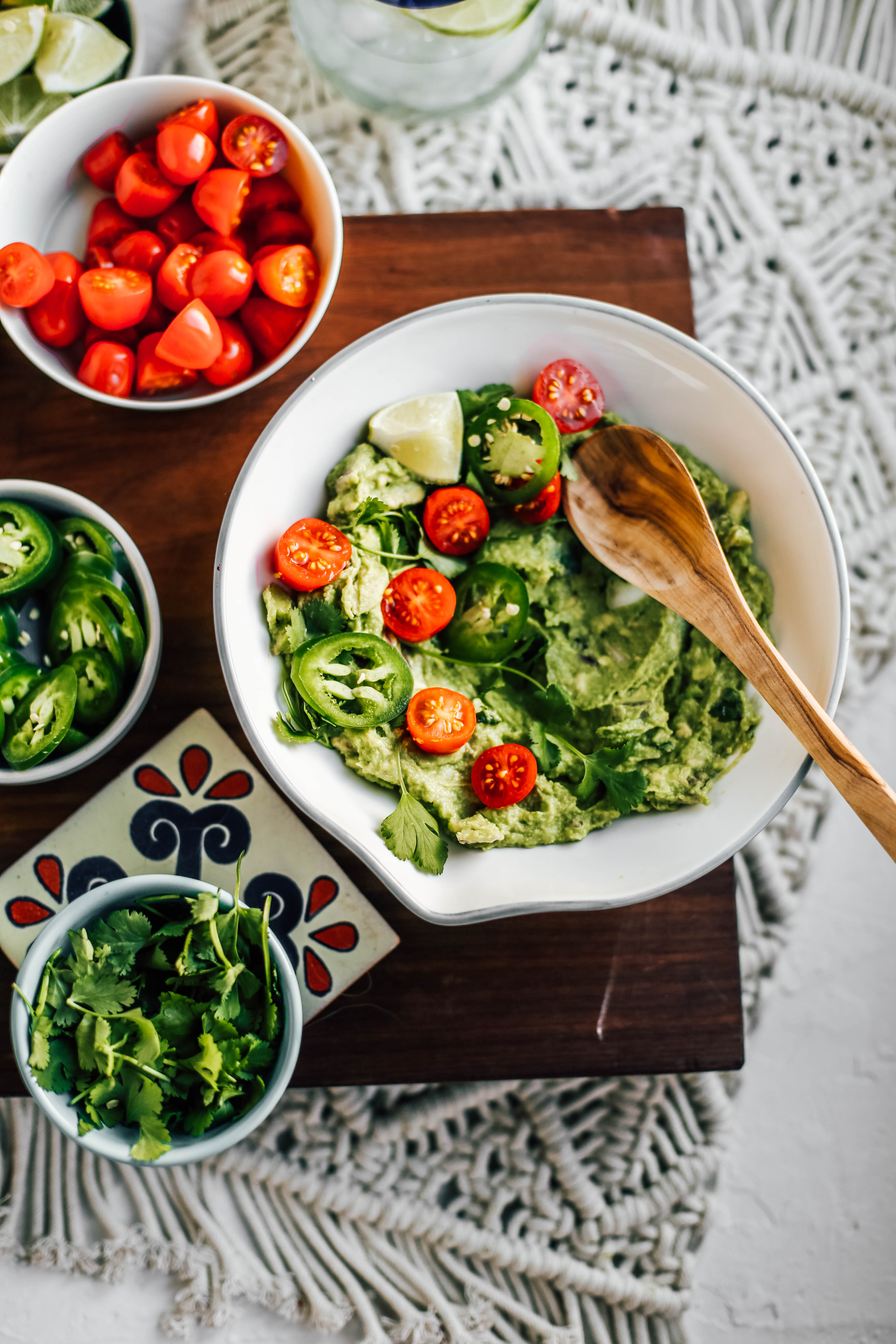 Sweet Toppings: Diced mangoes, pumpkin seeds, diced pineapples and fresh sprouts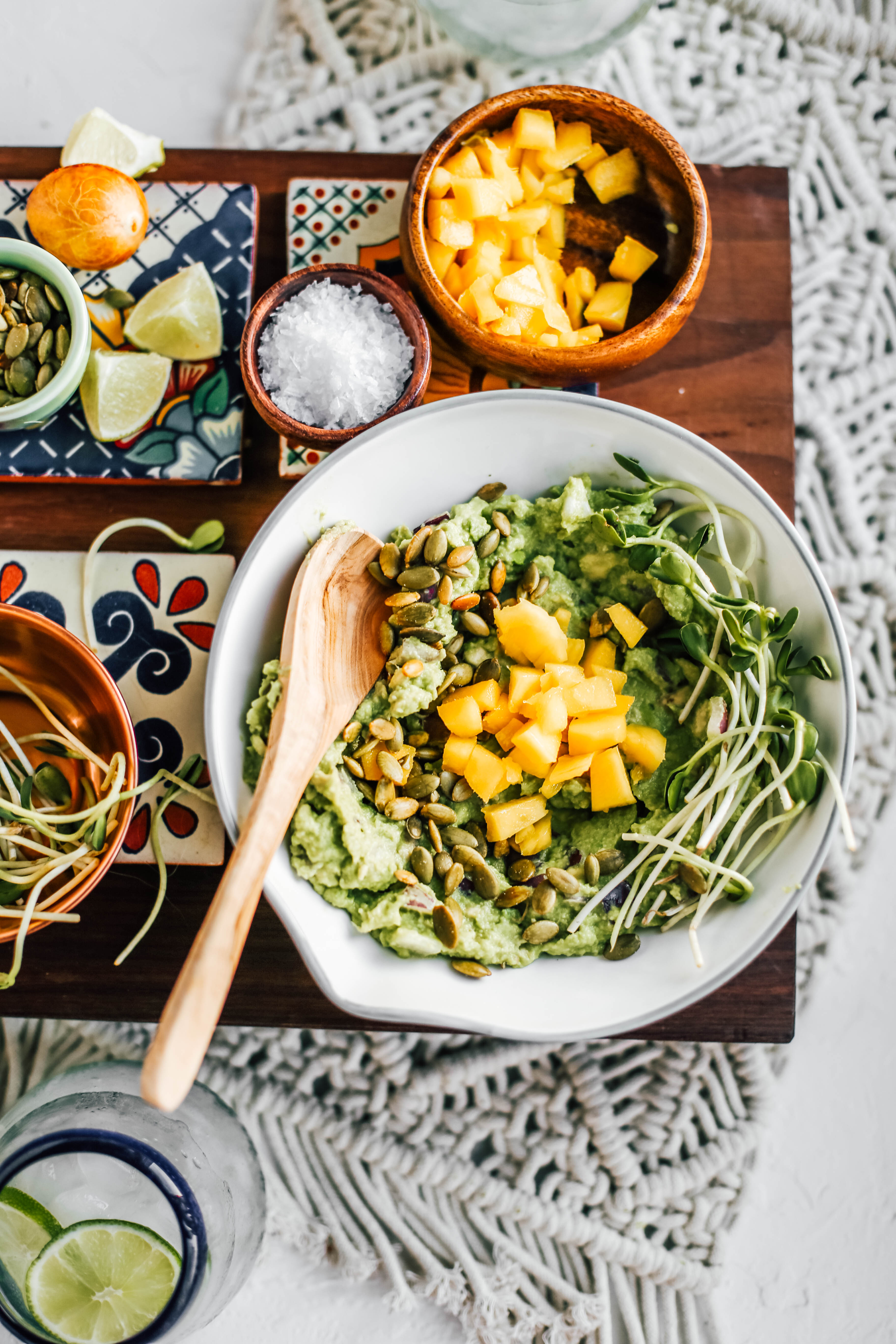 Spicy Toppings: Canned chipotle adobo liquid, red pepper flakes, and cotija or feta cheese to help cool it down!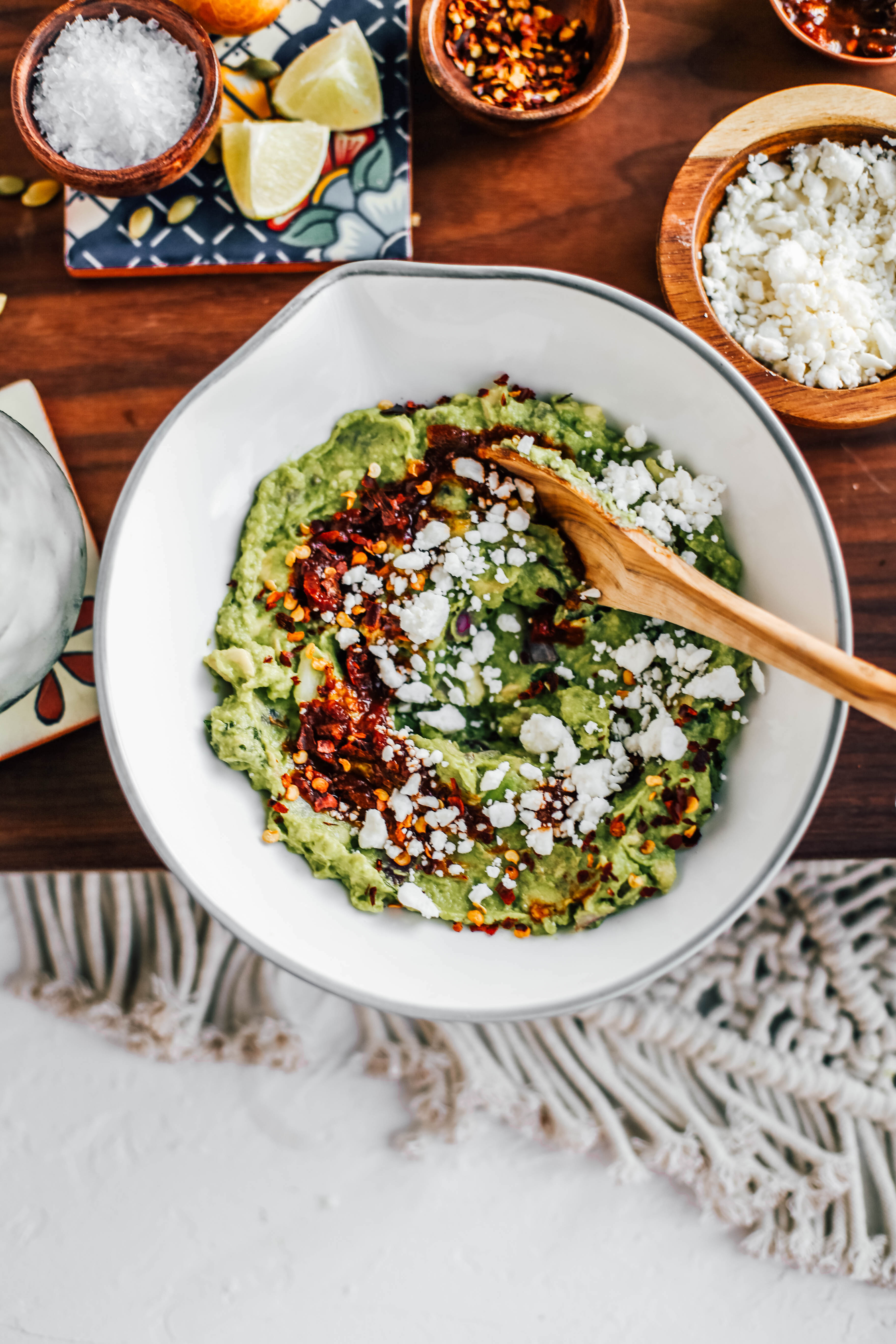 Happy Super Bowl Snacking!