Oktoberfest Homemade Pretzels & German Beer Cheese Sauce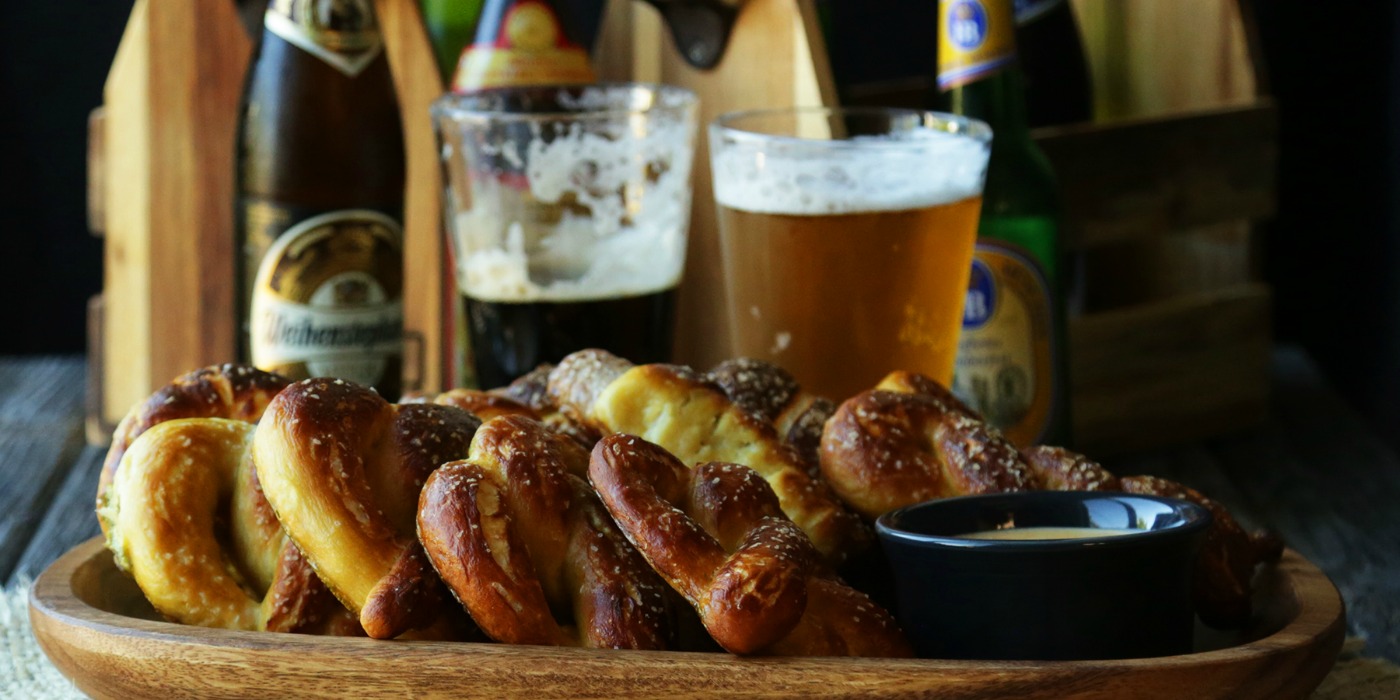 After spending so much time in professional kitchens and even cooking a ton at home, I feel that I've used just about every cooking technique out there. Whether it's sous vide, proofing, braising, smoking… I've done a lot. Well, that was true until the other day. Enter German Pretzel Making.
Pretzels are no different than other yeast rising dough. It requires some kneading, which is easy to do with a KitchenAid stand mixer and the hook attachment; you'll save lots of time. After the dough rises and you roll it and form it, you can par-boil the pretzels in a boiling baking soda solution. By doing this, it helps elevate the PH level in the dough, gelatinizing the crust and making it brown after baking. It's weird I know, but essential to getting some delicious golden brown soft pretzels.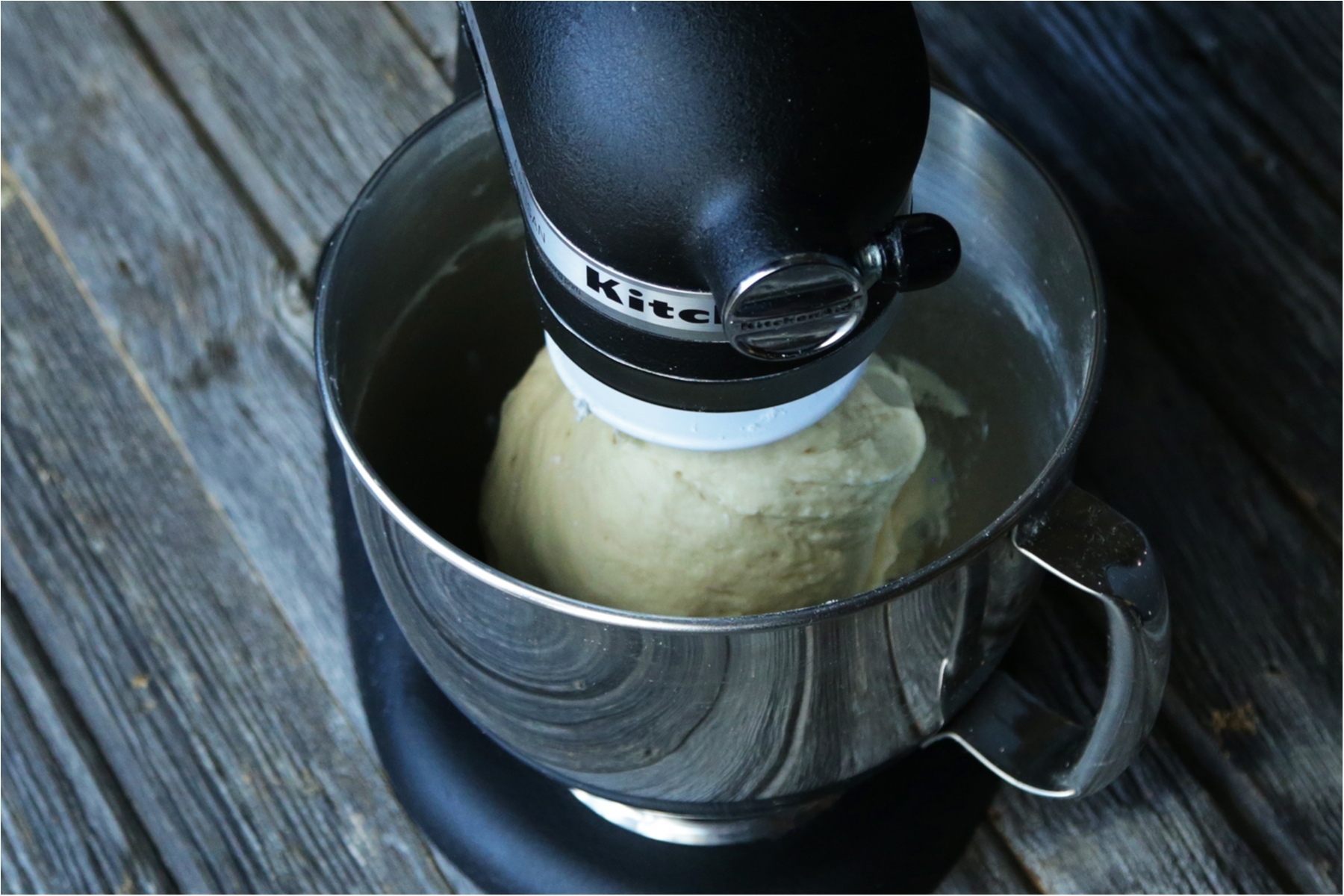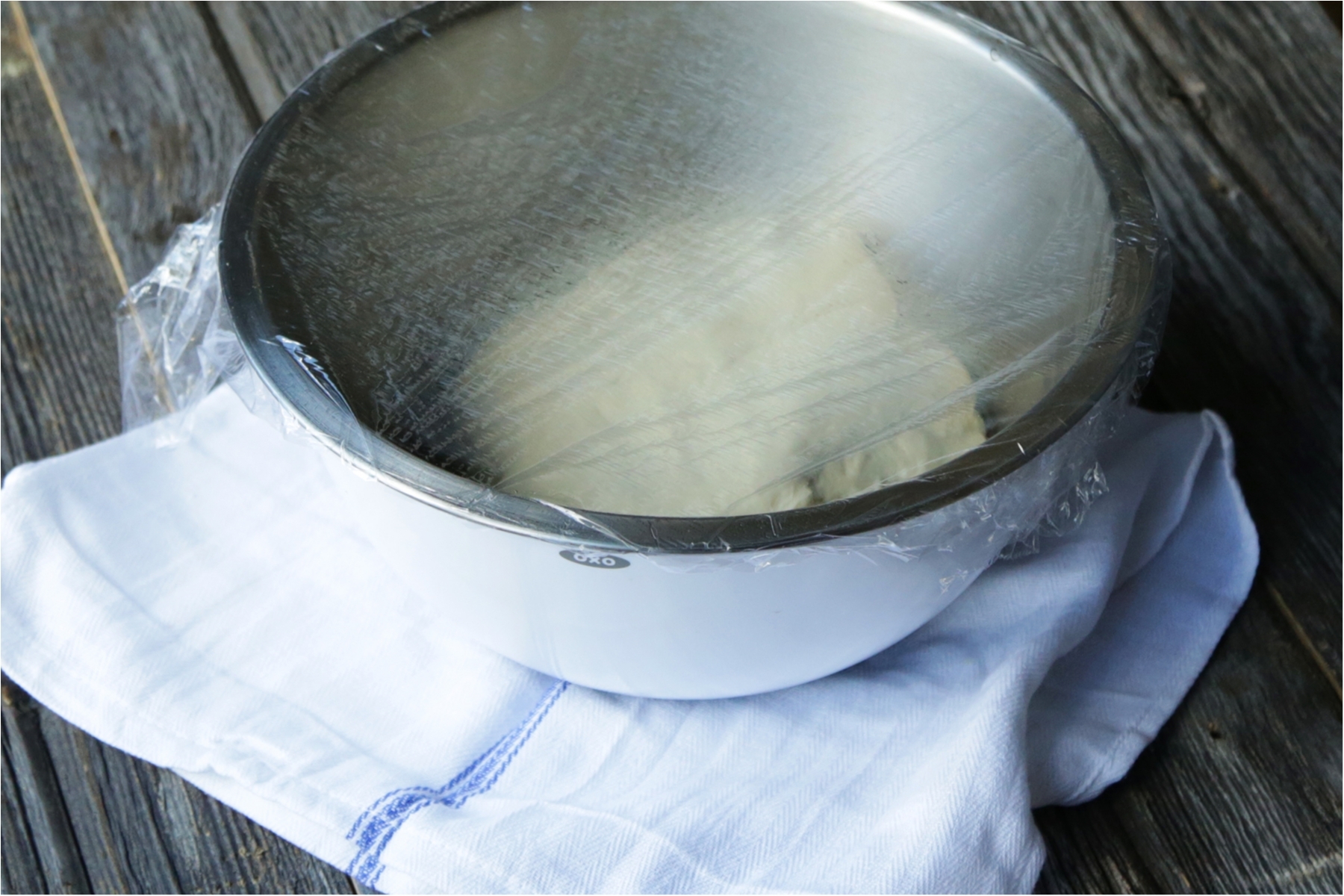 I've seen pretzels rolled and formed and always thought that it would be so easy to do. Man, was I wrong. Once you get it down it's easy, but trying to figure it out on your own is maddening. After awhile it was just funny until it hit me what I was doing wrong! I kept thinking to myself, "What in the heck am I doing? I have to be able to figure out how to do this!" Eventually when I was learned how to form them, it became easy and fun, thanks to the Silpat Perfect Pretzel. (However, if you're looking for an easier alternative, check out these Pretzel Bites).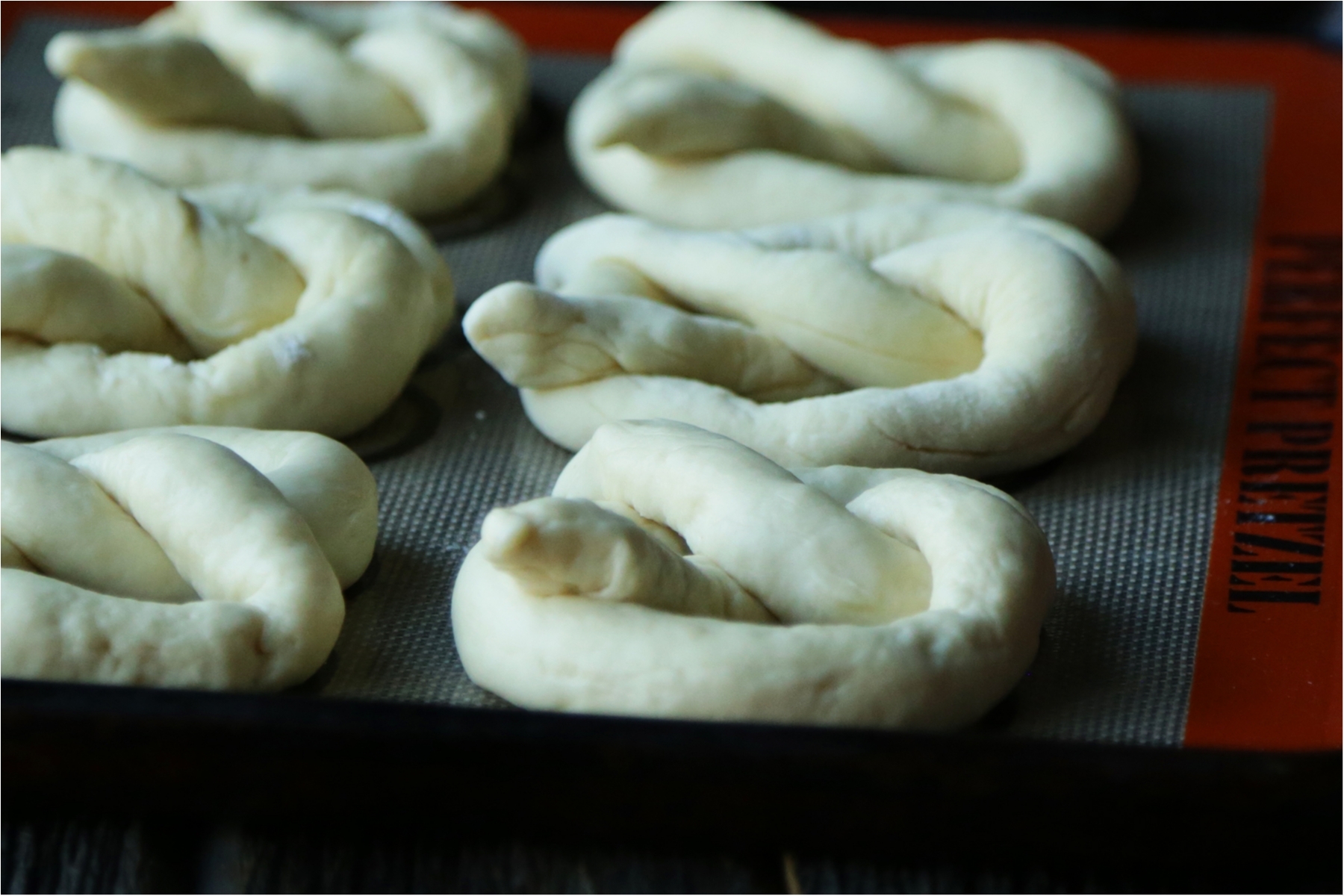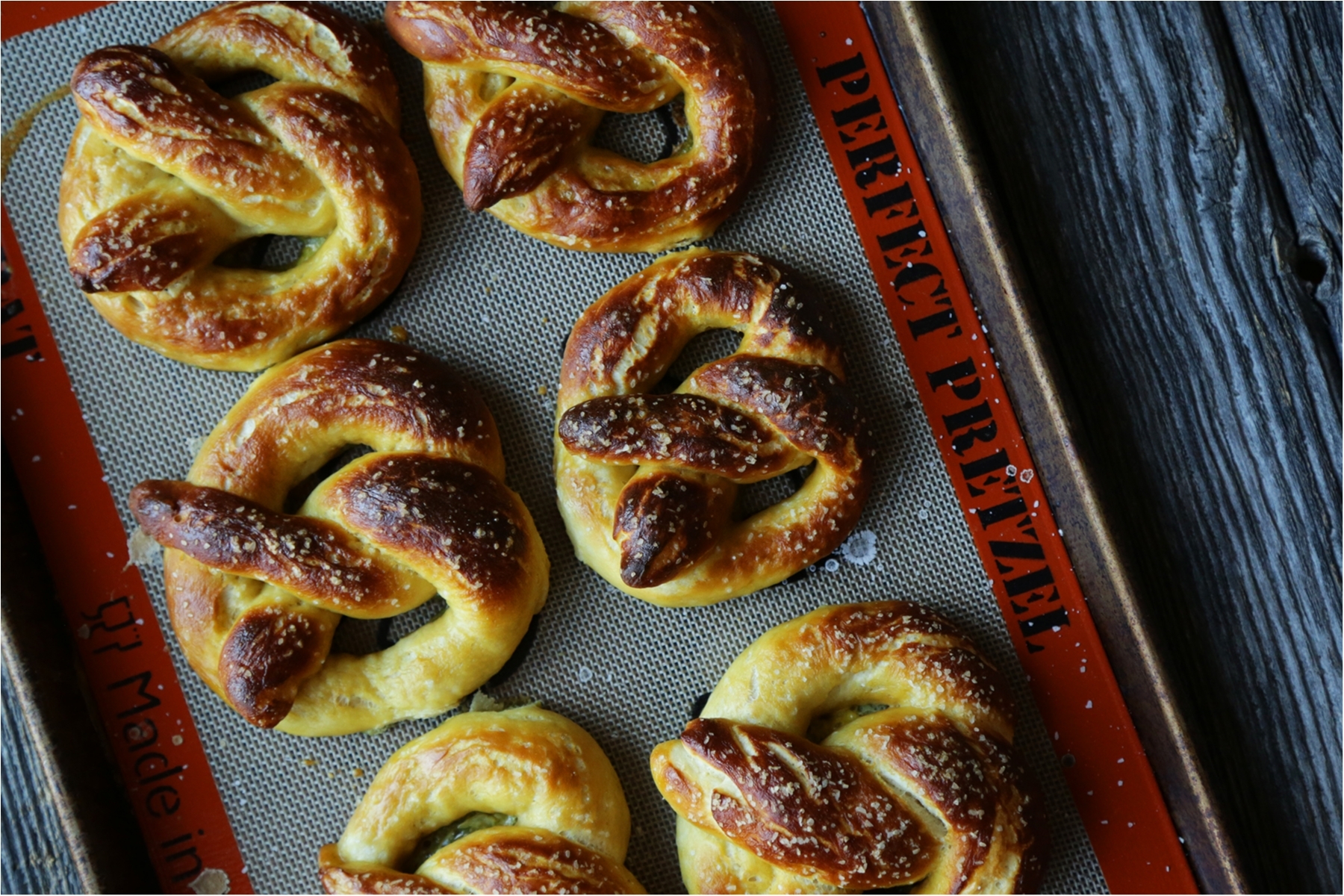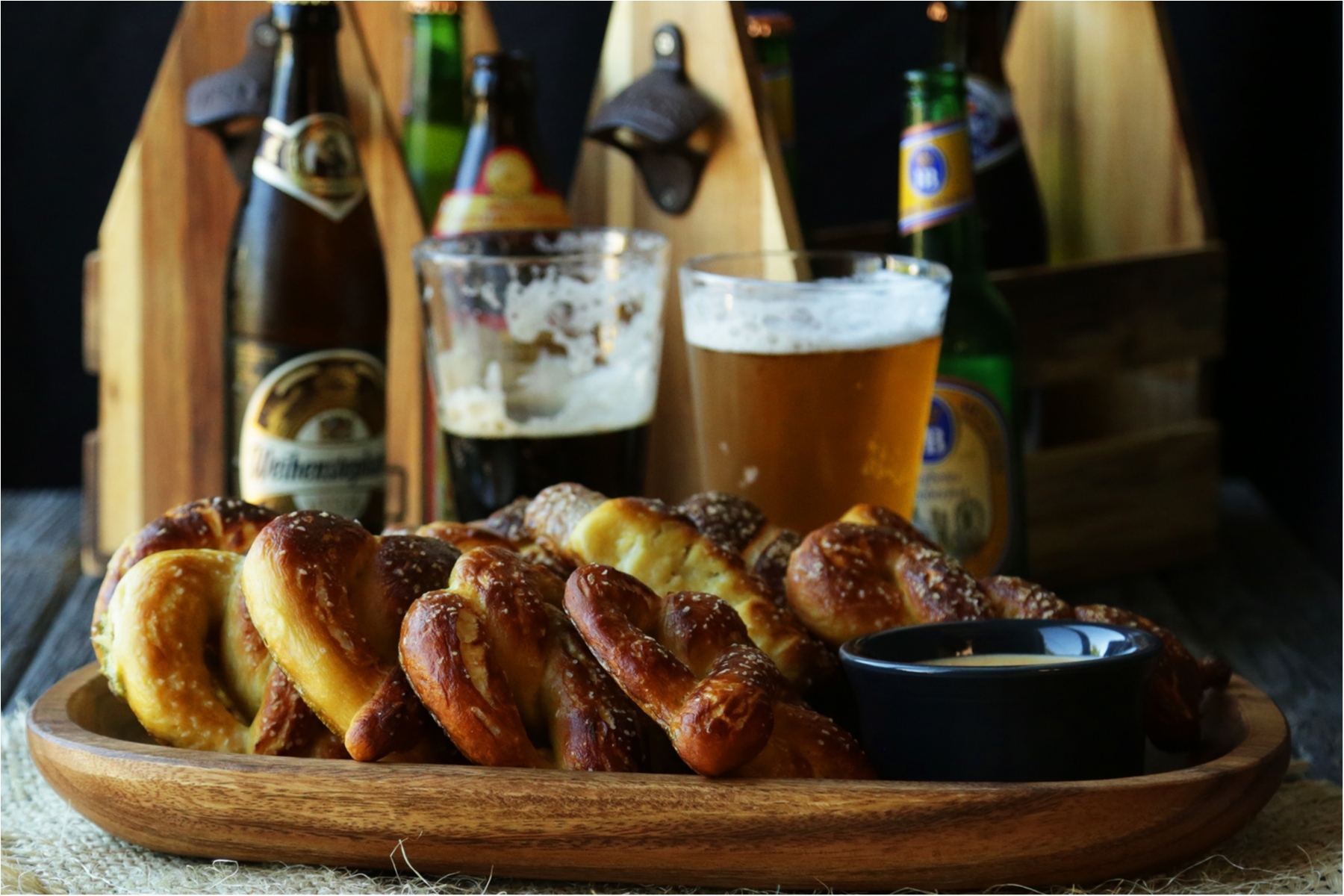 Now that the pretzels have been made, I had to have something to dip them in, so this dark German beer cheese sauce was the perfect match. After all, Oktoberfest is in full force so what would pretzels be with out some sort of German beer and cheese sauce? It's incredibly easy to make and this Chantal sauce pan was perfect because it has such a thick bottom which will help prevent any sticking or burning, which this cheese sauce easily does. I used sharp white and mild cheddar cheeses and it was a super delicious blend, but feel free to experiment. The beer I used was smoky and nutty, so it went well, but if you are using a lighter German lager, you should definitely find a strong nutty-smoky cheese to whisk in.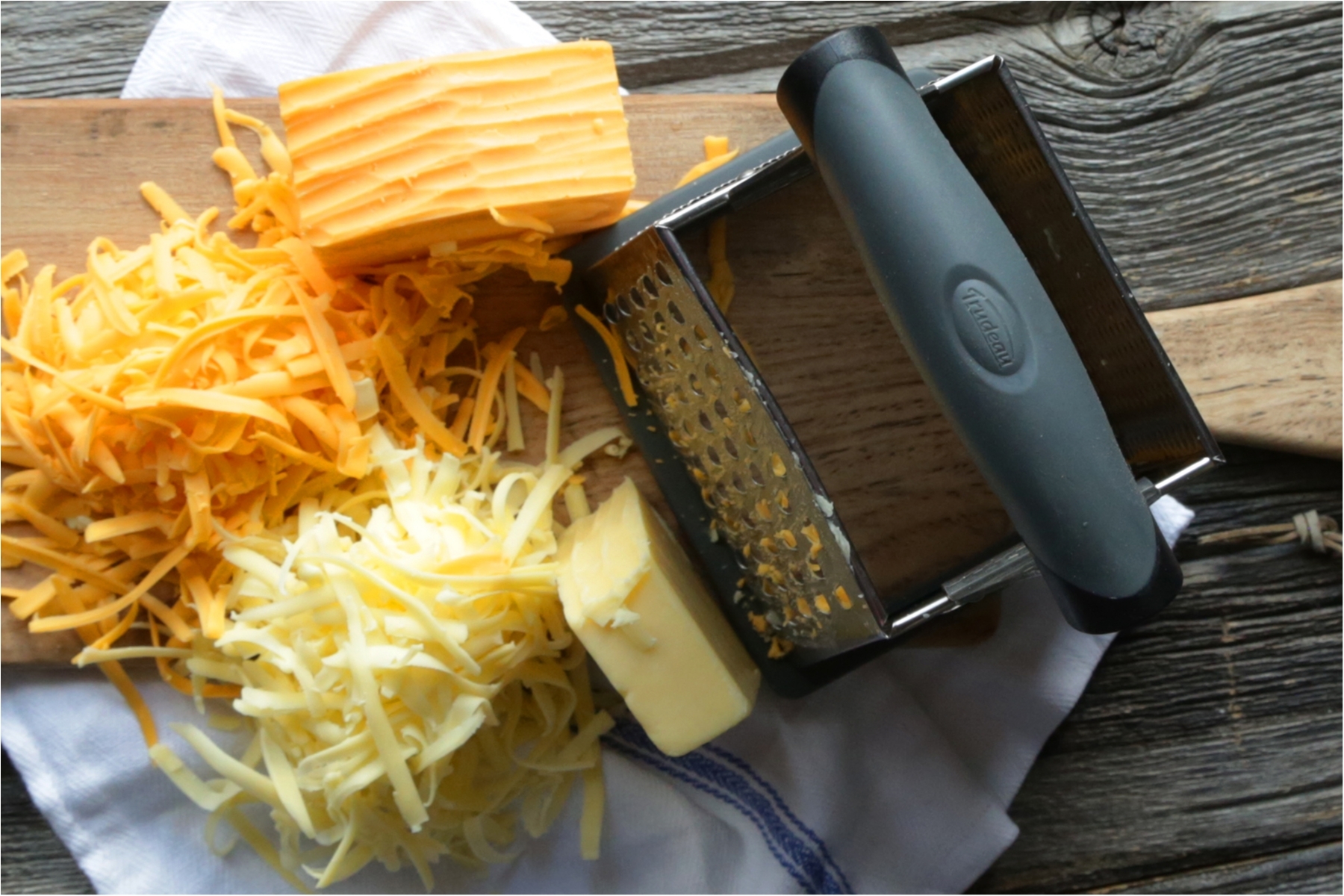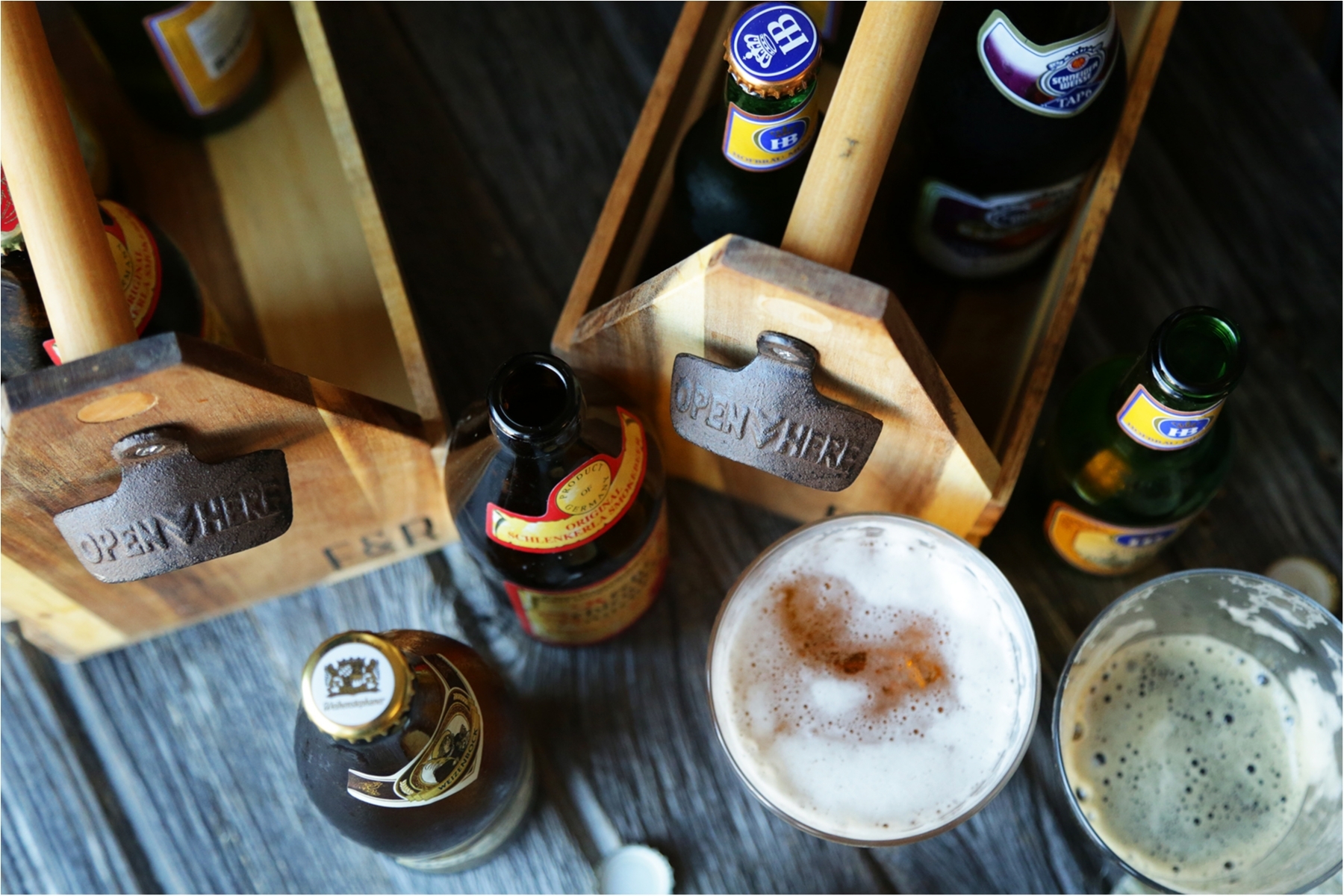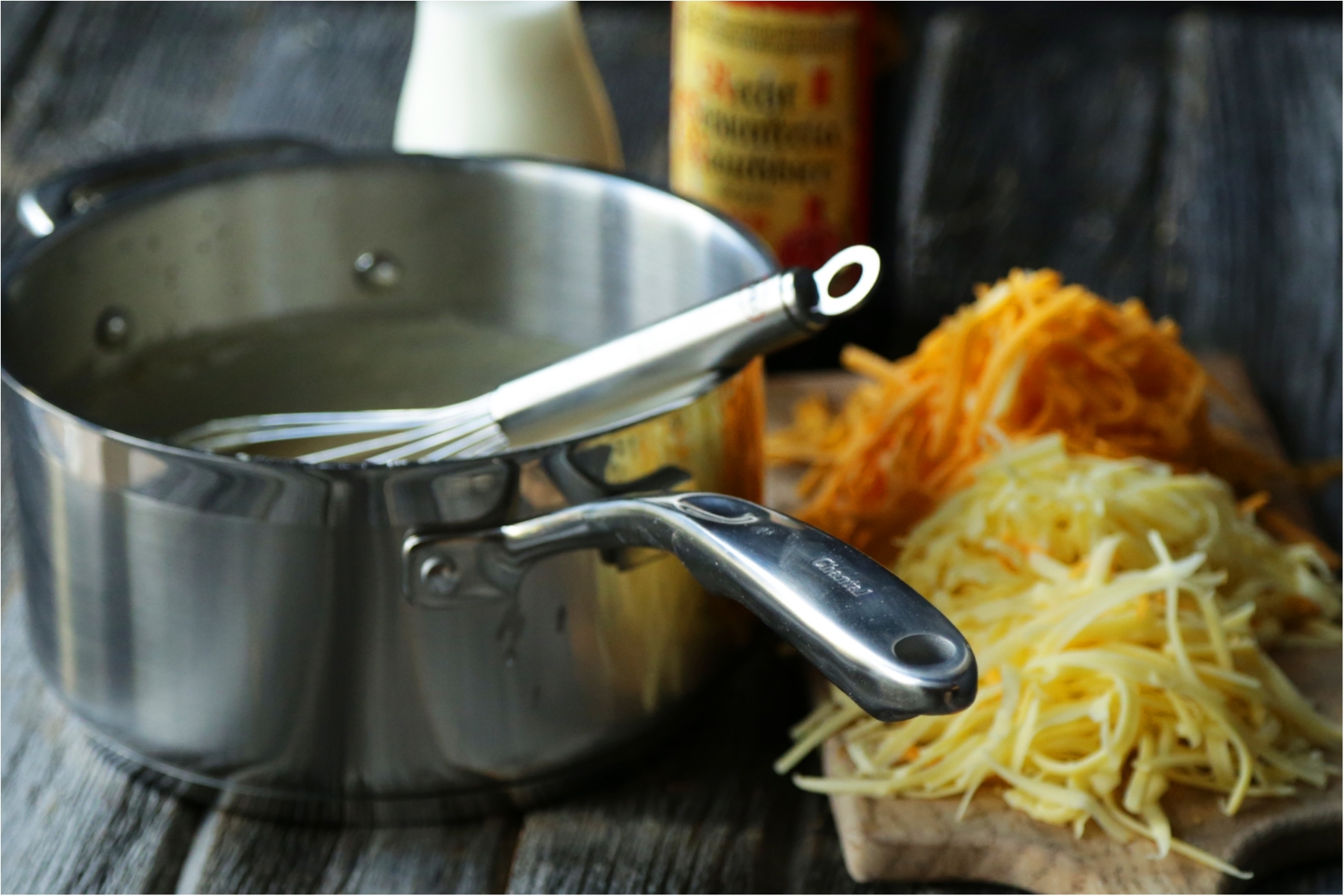 These pretzels are so incredibly tasty that you will want to make them all the time and not just for Oktoberfest. I mean seriously, if you are having a little get together and roll out some fresh homemade soft pretzels, who wouldn't be impressed?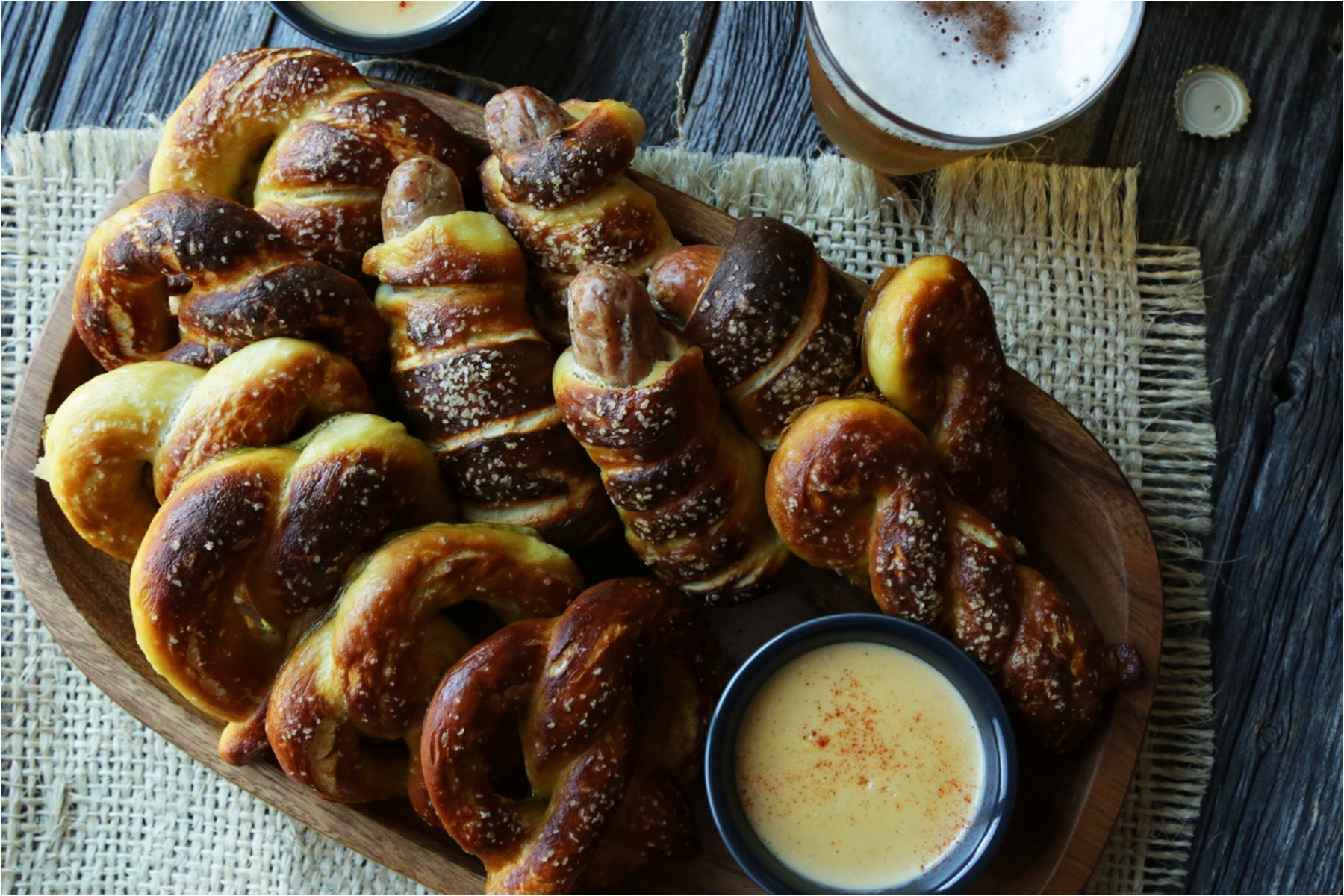 Another great idea is to wrap the pretzel dough around a bratwurst or any kind of German schnitzel for a little protein. This makes a tasty treat that will help fill up your stomach while drinking some strong beer all day.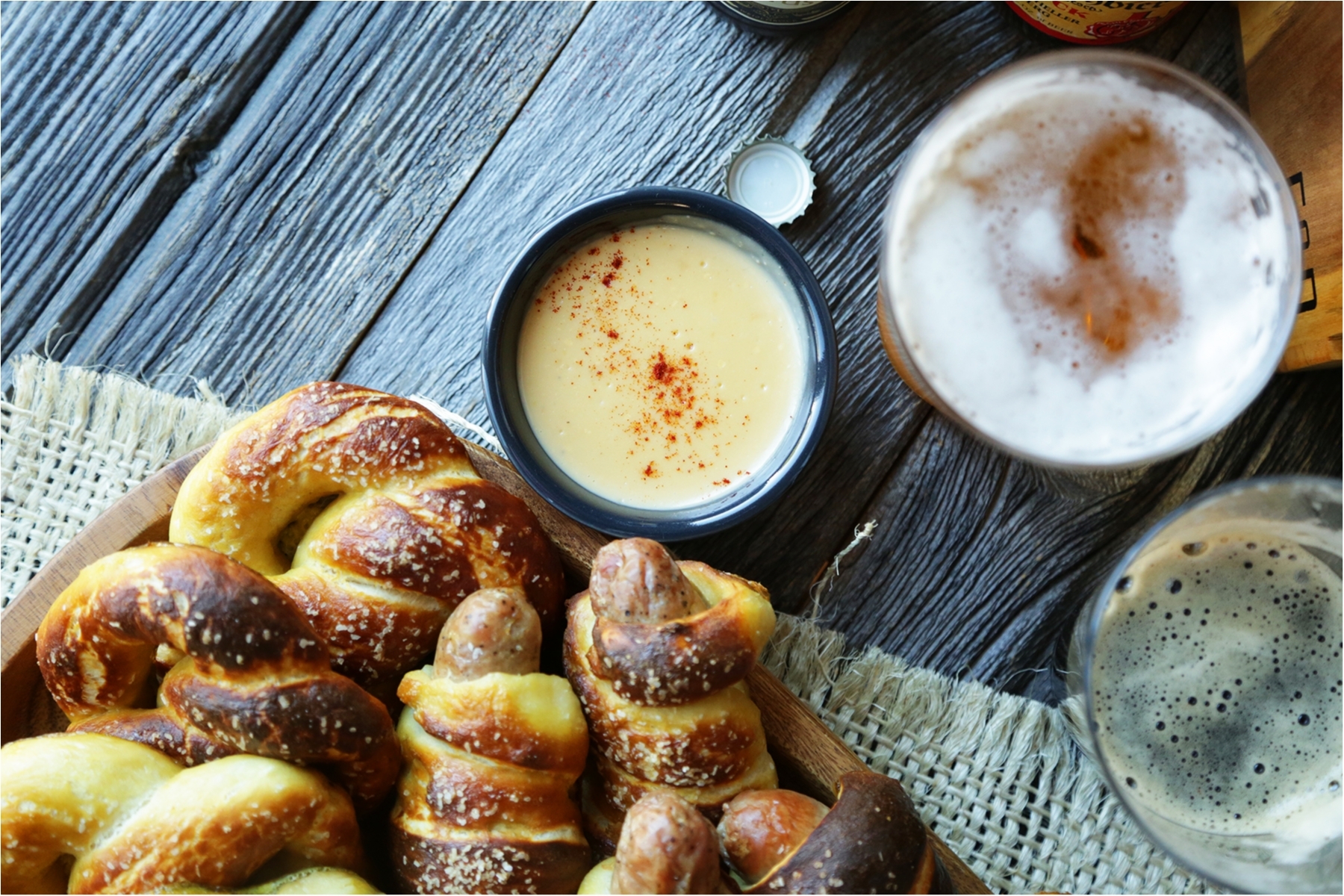 The last thing I'll say is that if you want them to be bigger just use a bigger piece of dough while rolling it out, and it is simple is that. Have fun!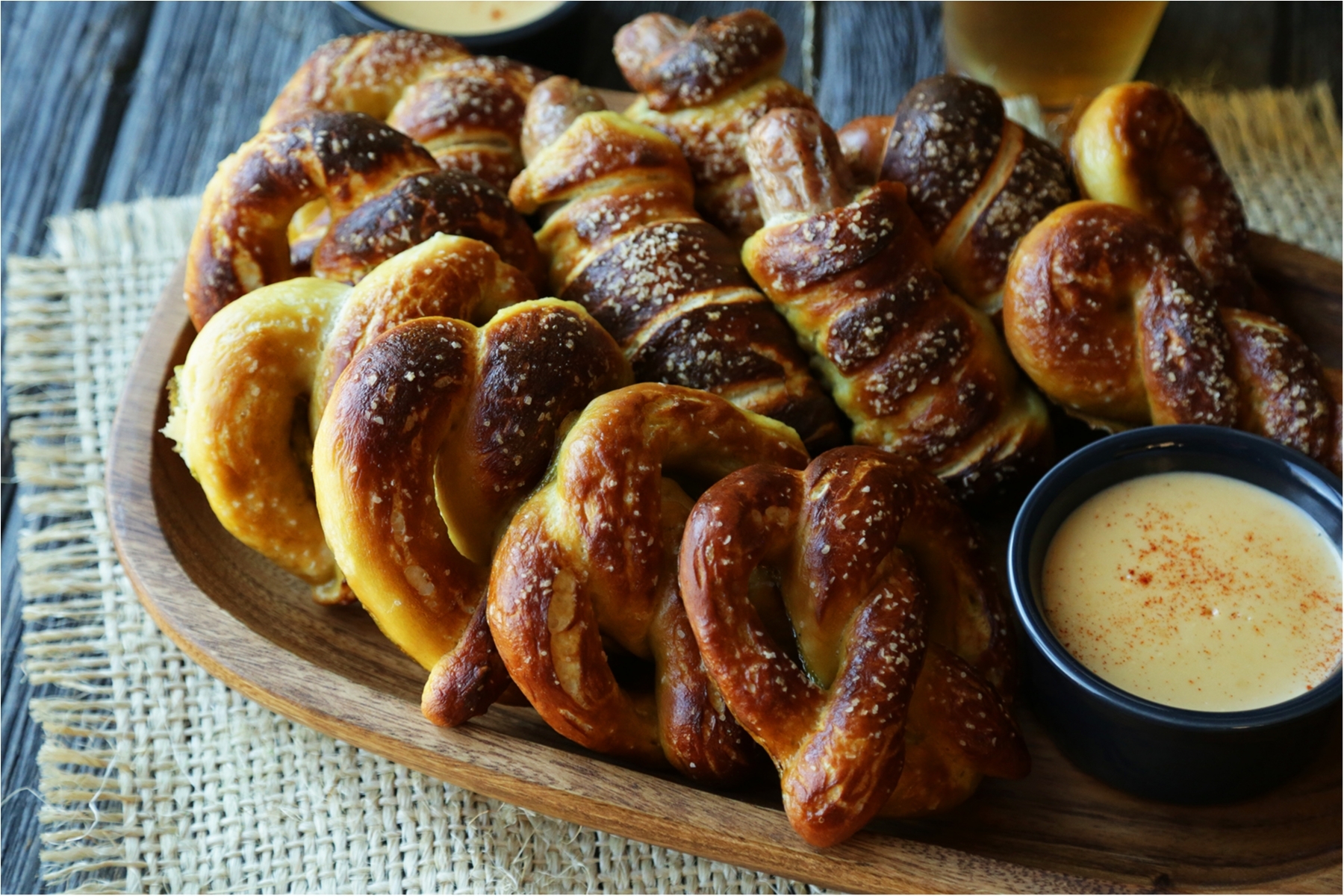 Homemade Pretzels + German Beer Cheese Sauce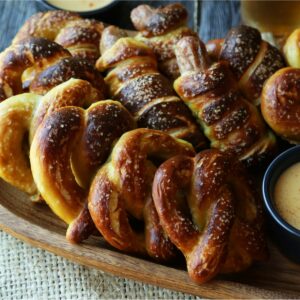 INGREDIENTS
For the Pretzels:
2 cups of warm water (110° to 115°)
1 ½ tablespoons of granulated sugar
1 tablespoon of Kosher salt + more for seasoning
1 ½ tablespoons of dry active yeast
½ cup of melted unsalted butter
6 cups of all-purpose flour
1 cup of baking soda
2 tablespoons of vegetable oil
2 egg yolks whisked with 1 tablespoon of water to make an egg wash
6 cooked bratwursts
For the Cheese Sauce:
2 ounces of unsalted butter
2 ounces of all-purpose flour
1 cup of whole milk
1 ½ to 2 cups of dark German beer
1 cup of shredded sharp white cheddar
1 cup of shredded mild cheddar
Kosher salt and fresh cracked pepper to taste
INSTRUCTIONS
For the Pretzels:

In a KitchenAid standing mixer bowl, add in the water, sugar, 1 tablespoon of salt and sprinkle on the yeast and let it sit for 5 minutes or until it begins to foam.
Place on the hook attachment and pour in the butter and flour and knead the dough on high until it begins to pull away from the bowl, about 5 minutes.
Pour the vegetable oil into a bowl and place in the dough. Cover in plastic wrap and keep in a dry warm place for an hour or until the dough doubles in size.
Pre-heat the oven to 450°.
Before it is time to form the dough, bring 1 cup of baking soda and 1 gallon of water to a boil in a large pot.
To form the dough, take a small piece and roll it out until it is an 18" to 24" long rope. Move the dough rope to form an upside down U. Cross the ends over one another and fold up to make a pretzel. Place them on the Silpat.
For the brats: After you've formed the dough rope, wrap it around each bratwurst and pinch the ends so that it holds together.
Turn down the boiling water to a simmer and cook each pretzel dough 1 at a time for :30 each and then place back on the Silpat.
Once all of the pretzels have been cooked in the baking soda solution, brush the tops with the egg wash and season heavily with Kosher salt.
Bake in the oven for 14 to 16 minutes or until golden brown. Serve with mustard or cheese sauce!
For the Cheese Sauce:
In a medium size sauce pot on medium heat melt together the butter and flour to form a roux.
Next, add in the milk and beer and whisk until it becomes very thick. Whisk in the cheeses until it is smooth and season with salt and pepper. Keep warm.
Need something to sip on with your pretzels? Check out our Fall Shandies which are the perfect way to celebrate Oktoberfest all season long.