Pumpkin Spice Latte Cupcakes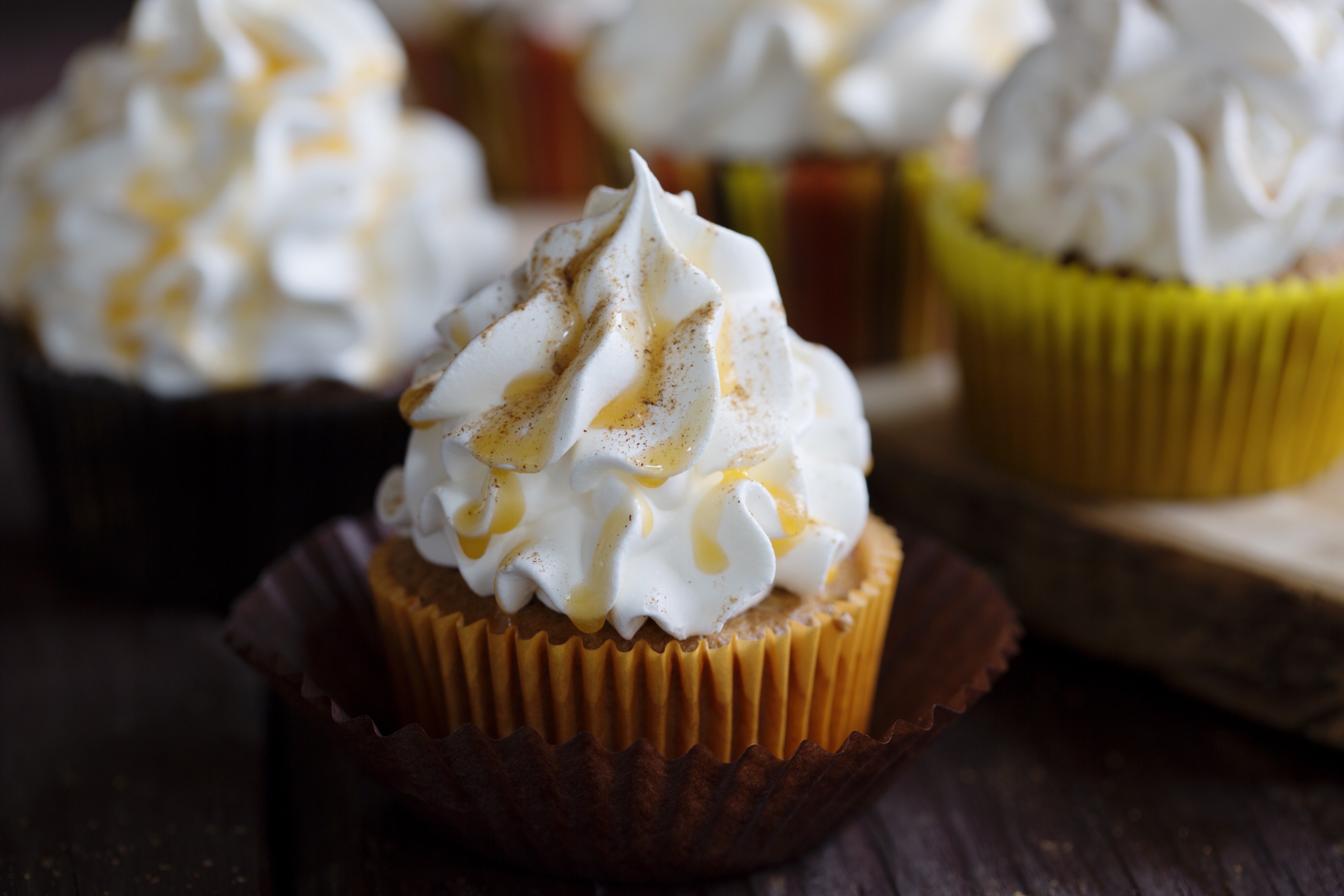 Quite possibly my new favorite thing about fall is Pumpkin Spice Latte Cupcakes!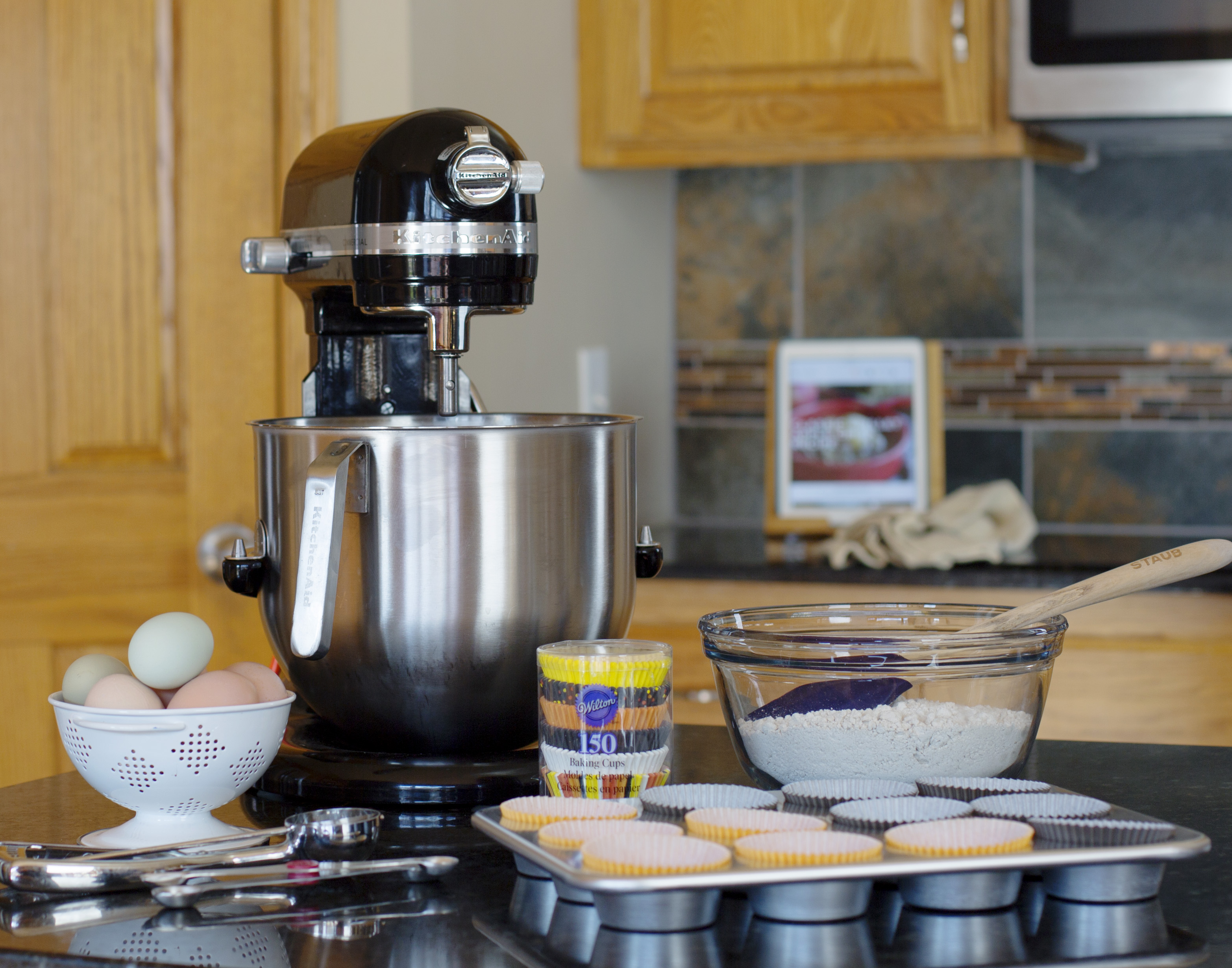 There are a couple distinctive ingredients in this fantastic pumpkin spice latte cupcake and the first is espresso powder. I really wanted this cupcake to be reminiscent of an actual pumpkin spice latte, so I knew that coffee had to be incorporated somehow into the recipe! The espresso powder is the perfect way to do that, as it enhances the pumpkin flavor while adding it's own unique charm.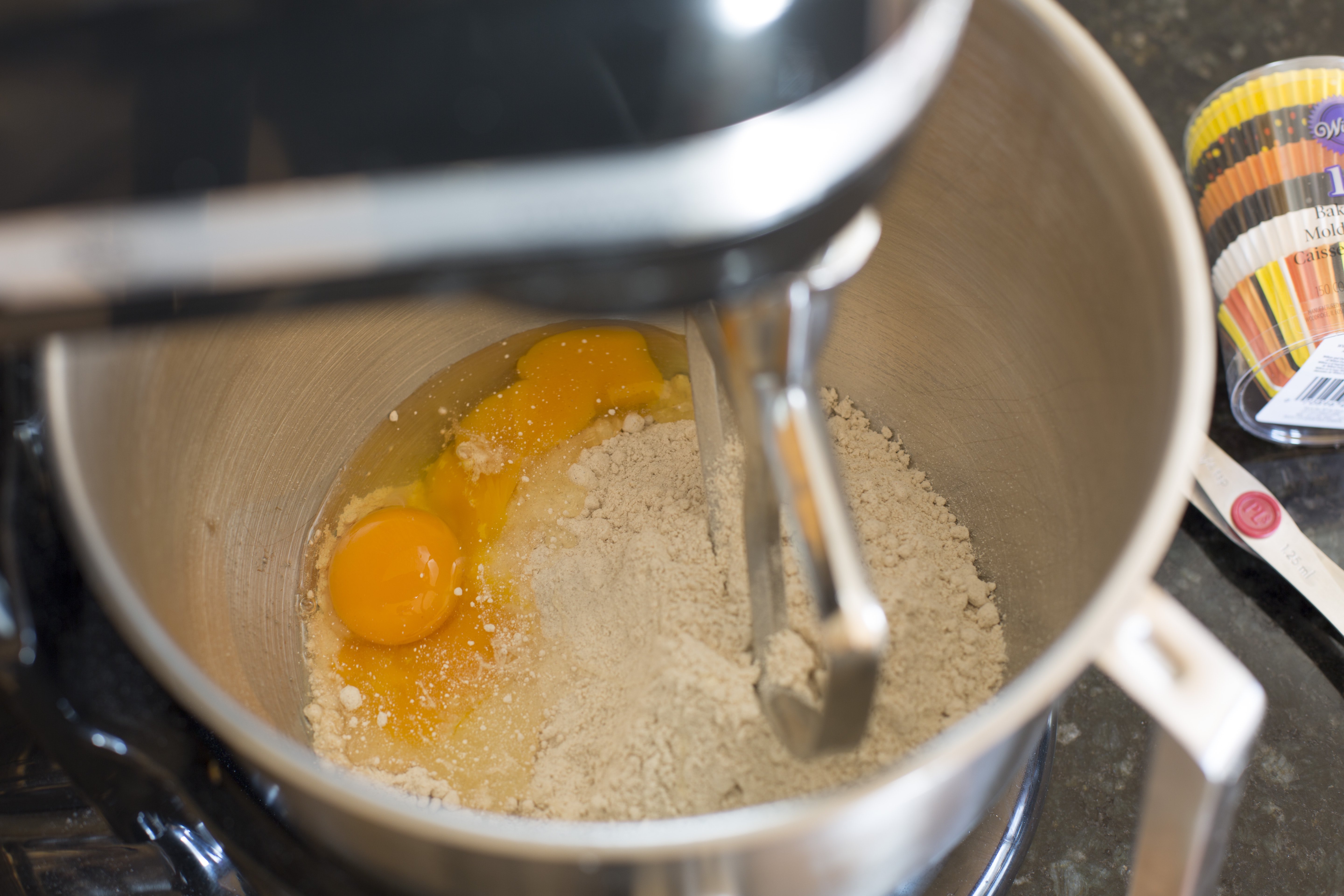 The other fun ingredient is pumpkin pie spice. This is basically the perfectly formulated blend of all those amazing fall spices, like nutmeg, all-spice, and cinnamon.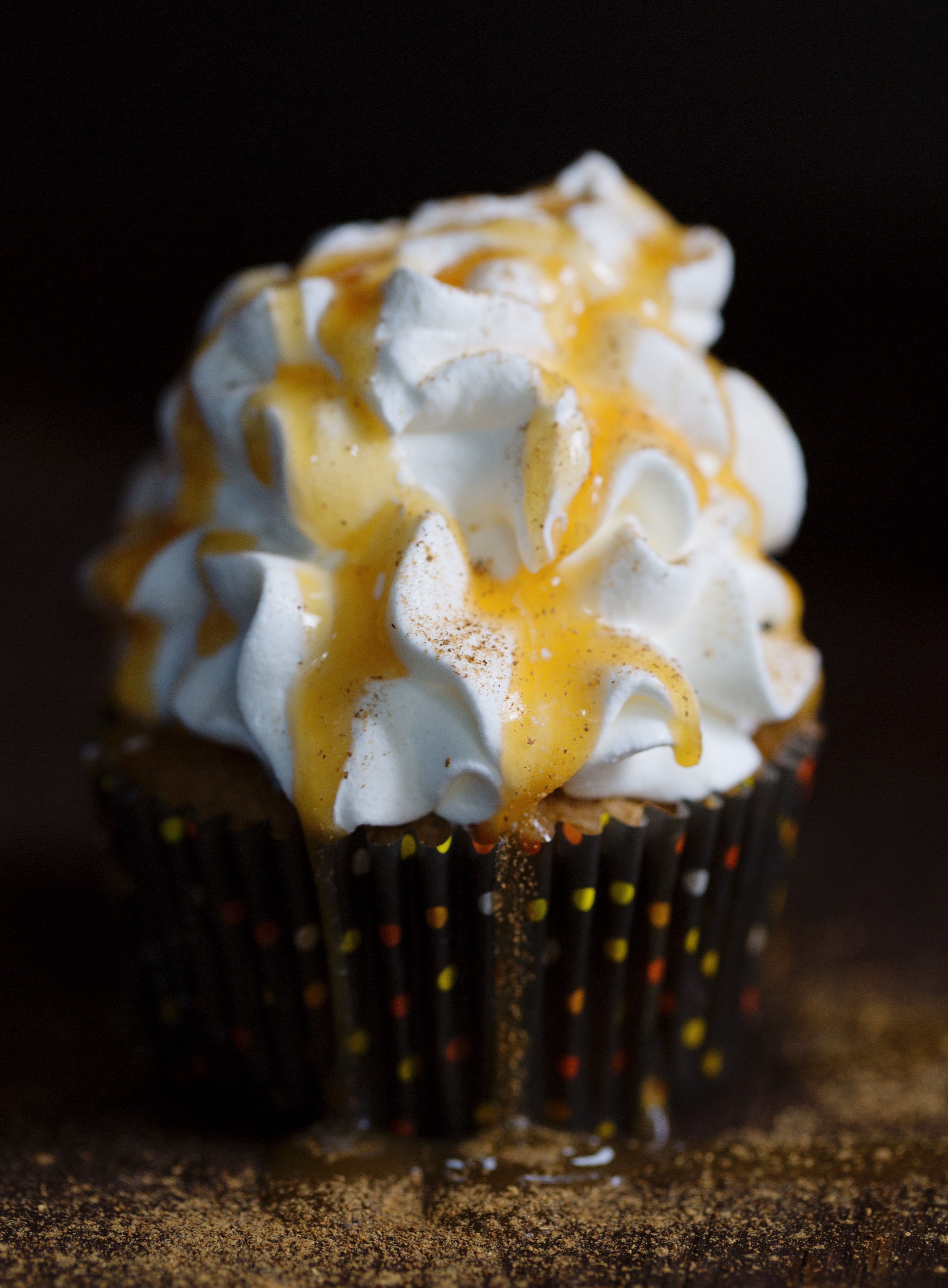 I promise, once you try these Pumpkin Spice Latte Cupcakes you will be hooked!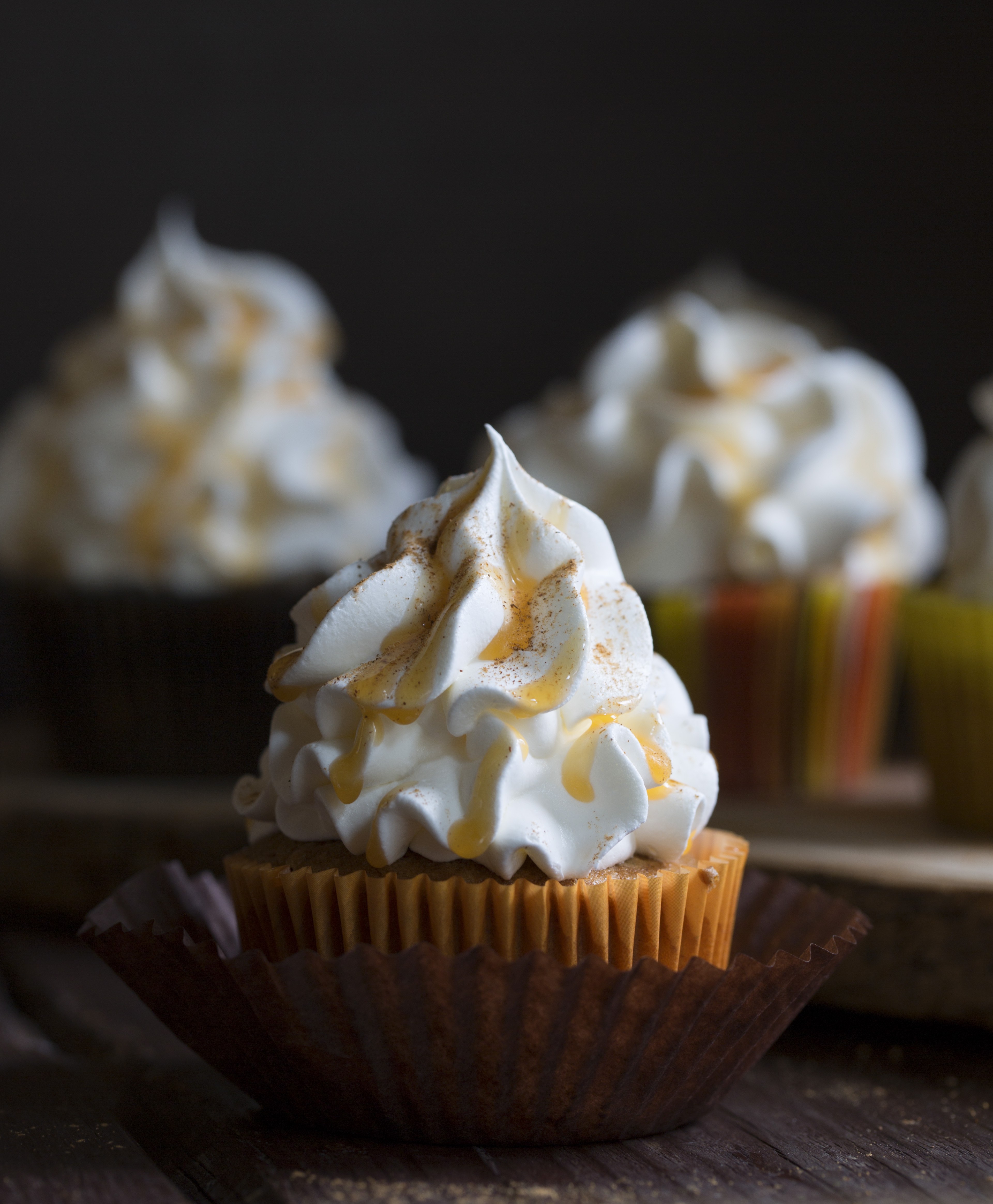 Pumpkin Spice Latte Cupcake Recipe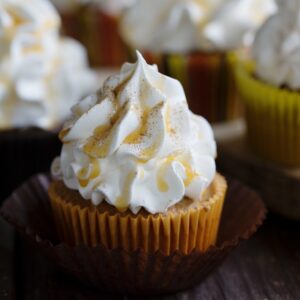 INGREDIENTS
For the Cupcakes:
3 cups all-purpose flour
1 tablespoon espresso powder
2 teaspoons baking soda
2 teaspoons baking powder
2 teaspoons pumpkin pie spice
1 teaspoon salt
1 (15 oz.) can pumpkin puree
1 cup granulated sugar
1 cup brown sugar
1 cup vegetable oil
4 large eggs, room temperature
For the Whipped Topping:
2 cups heavy cream, chilled
¼ cup confectioners' sugar
Other Toppings:
Ground cinnamon for dusting
Caramel sauce for drizzling
INSTRUCTIONS
Preheat the oven to 350°F.
Line cupcake pans with paper liners.
In a medium bowl, combine the flour, espresso powder, baking soda, baking powder, pumpkin pie spice, and salt.
Stir together and set aside.
In the bowl of a stand mixer, blend together the pumpkin, granulated sugar, brown sugar, and oil. Add the eggs one at a time, beating well after each addition.
With the mixture on low speed, add the flour mixture in two additions, mixing just until incorporated. Fill the cupcake liners ¾ full.
Bake until the cupcakes are golden, about 18-20 minutes. Cool on wire rack for 10 minutes, then remove the cupcakes from the pans.
To make the whipped topping, place the heavy cream in the clean bowl of a stand mixer fitted with the whisk attachment. Whip on medium-low then increase to high speed.
Add in the confectioners' sugar ¼ cup at a time. Whip until stiff peaks form, being careful not to over-beat. Use a pastry bag fitted with a large open star tip to frost the cooled cupcakes.
Sprinkle with ground cinnamon and drizzle with caramel sauce. Store in an airtight container and refrigerate.