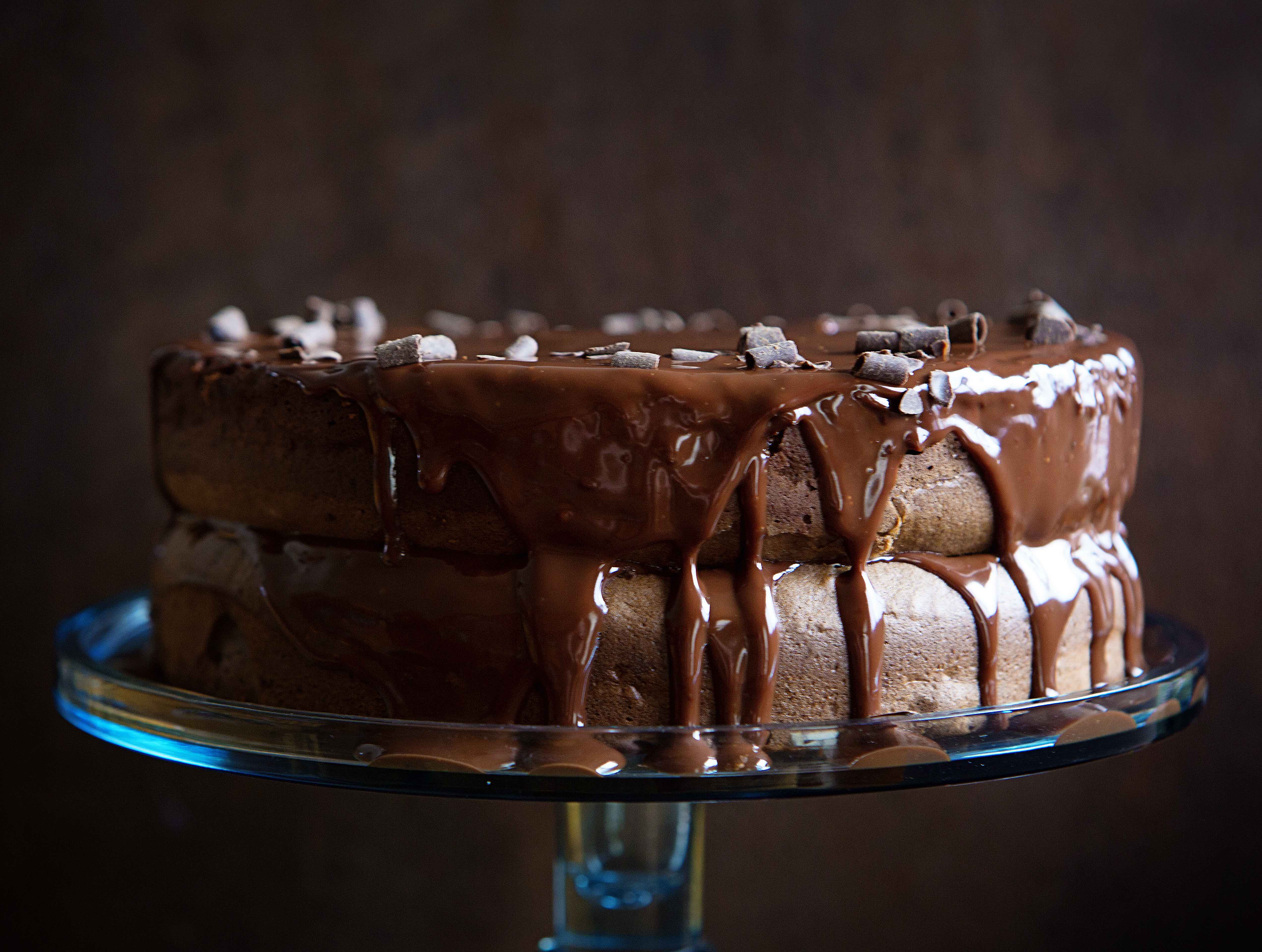 Coffee does magical things to chocolate, and this cake is no exception to that! I add in 8 full ounces of espresso to this cake batter and it creates the most beautifully intense chocolate cake experience.
One thing you will notice about this cake is that it gets the intense chocolate flavor from real chocolate and cocoa. The combination of those two is a chocolate lovers dream come true!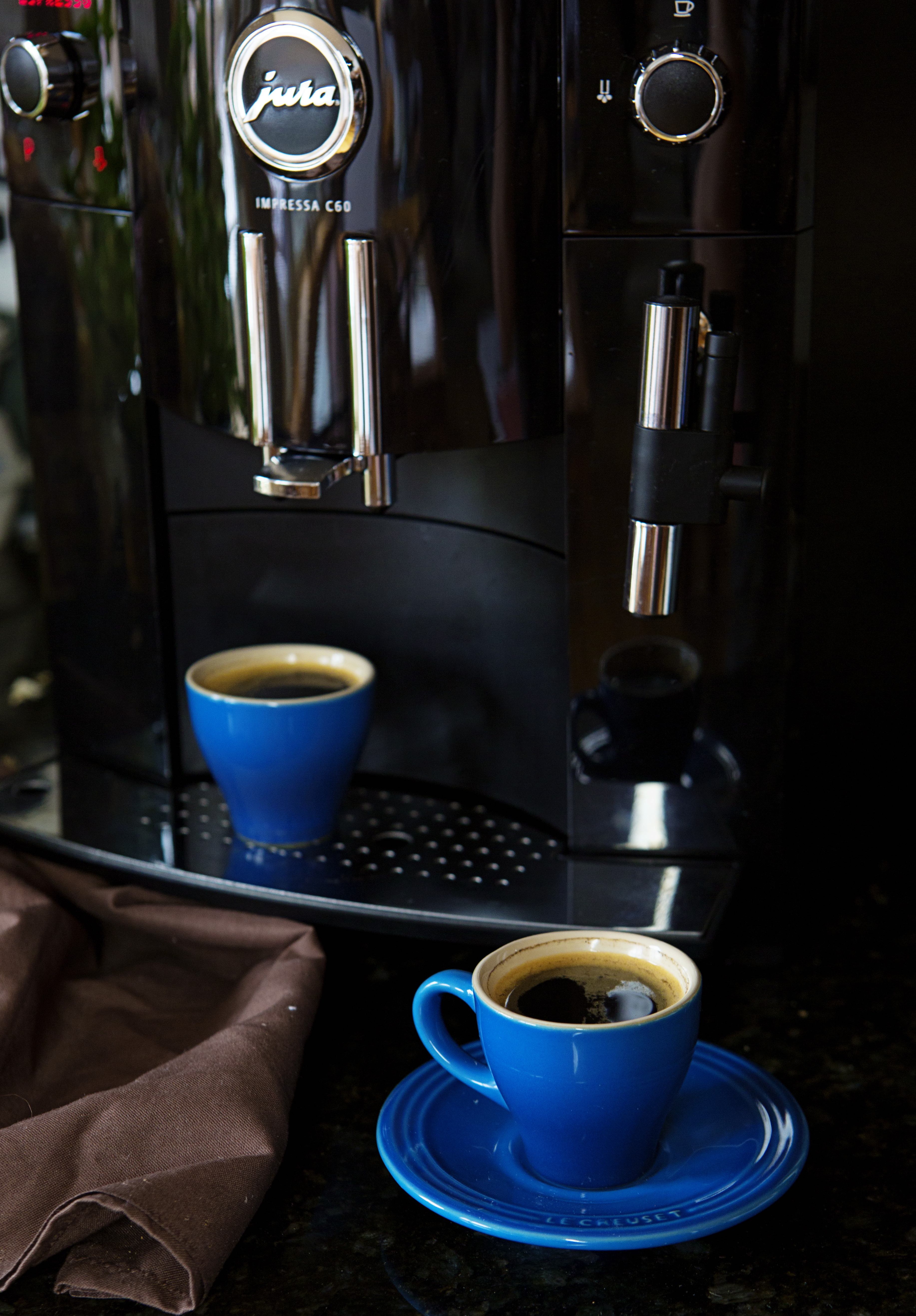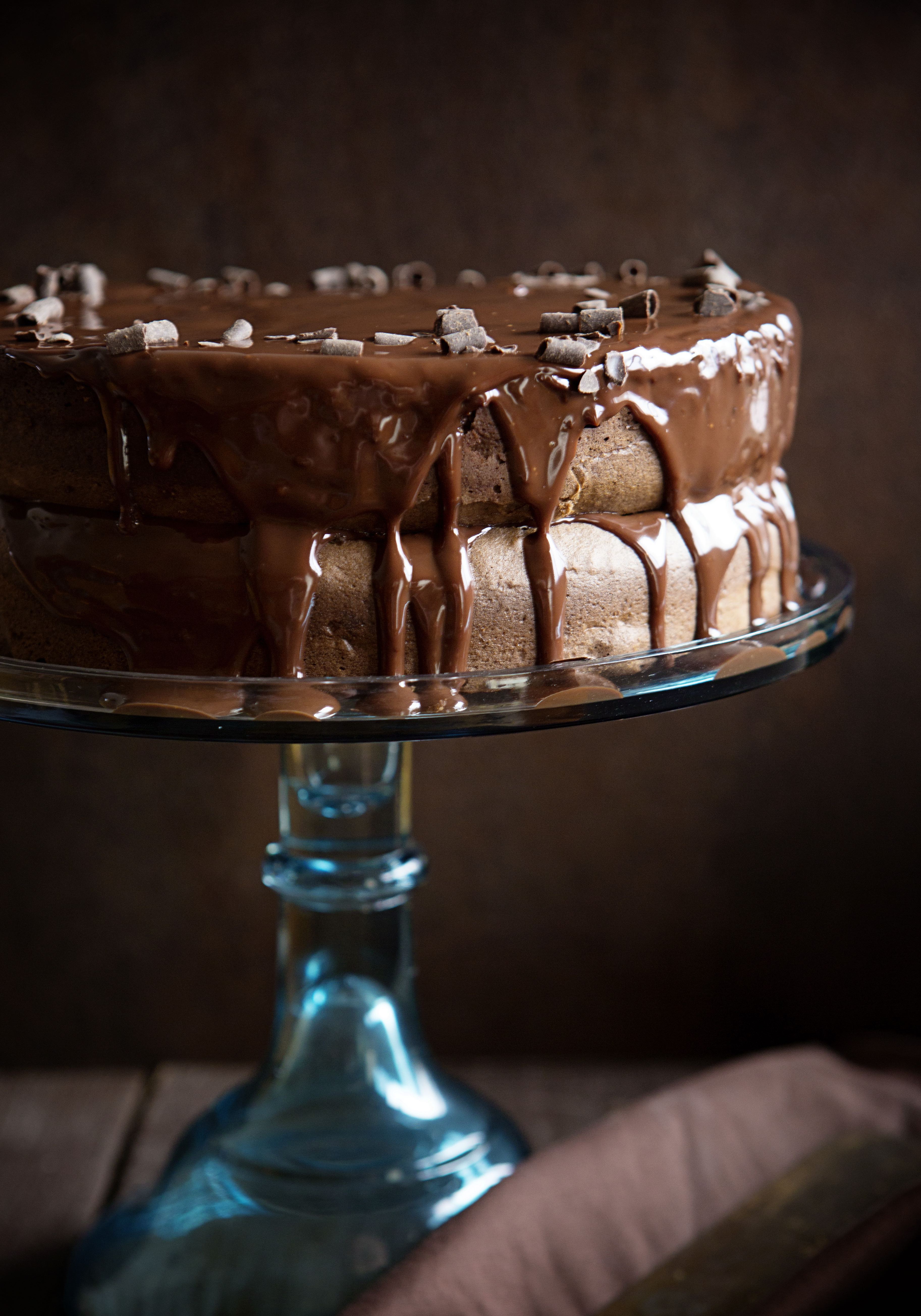 Chocolate Espresso Cake Recipe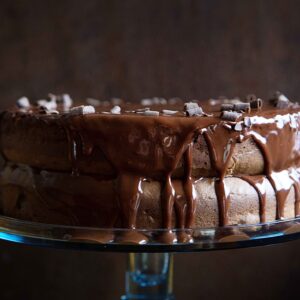 INGREDIENTS
4 ounces semi-sweet chocolate, chopped
2 cups (256g) all-purpose flour
½ cup (50g) unsweetened cocoa powder
1 teaspoon baking soda
½ teaspoon salt
1 ½ cups (300g) packed light brown sugar
1 cup (226g) butter, softened
4 large eggs
8 ounces freshly brewed espresso
1 teaspoon vanilla extract
¾ cup (180g) buttermilk
INSTRUCTIONS
Preheat oven to 350º F. Prepare two 8-inch round baking pans.
Chop chocolate and melt in saucepan over medium-low heat. Set aside to cool to room temperature.
Sift flour, baking soda, cocoa powder, and salt in small bowl.
Whisk brown sugar, butter, eggs, espresso, and vanilla extract for 3 minutes. (Or about a minute with a hand-held mixer or stand mixer)
Gradually add melted chocolate and continue whisking for an additional minute.
Stir flour mixture into creamed mixture and then add buttermilk.
Pour into prepared pans.
Bake for 33 to 38 minutes or until wooden pick inserted in center comes out clean. Cool in pans on wire racks for 10 minutes. Run knife around edges of cakes.
Invert onto wire racks; cool completely.
For the ganache, I simply used 6-ounces of semi-sweet chocolate chips and 6-ounces of heated heavy cream. Pour the hot heavy cream over the chocolate. Let it sit for 3-4 minutes, then whisk until smooth.
You can make as much ganache (or as little) as you need, it is simply a 1:1 ratio of chocolate to heavy cream.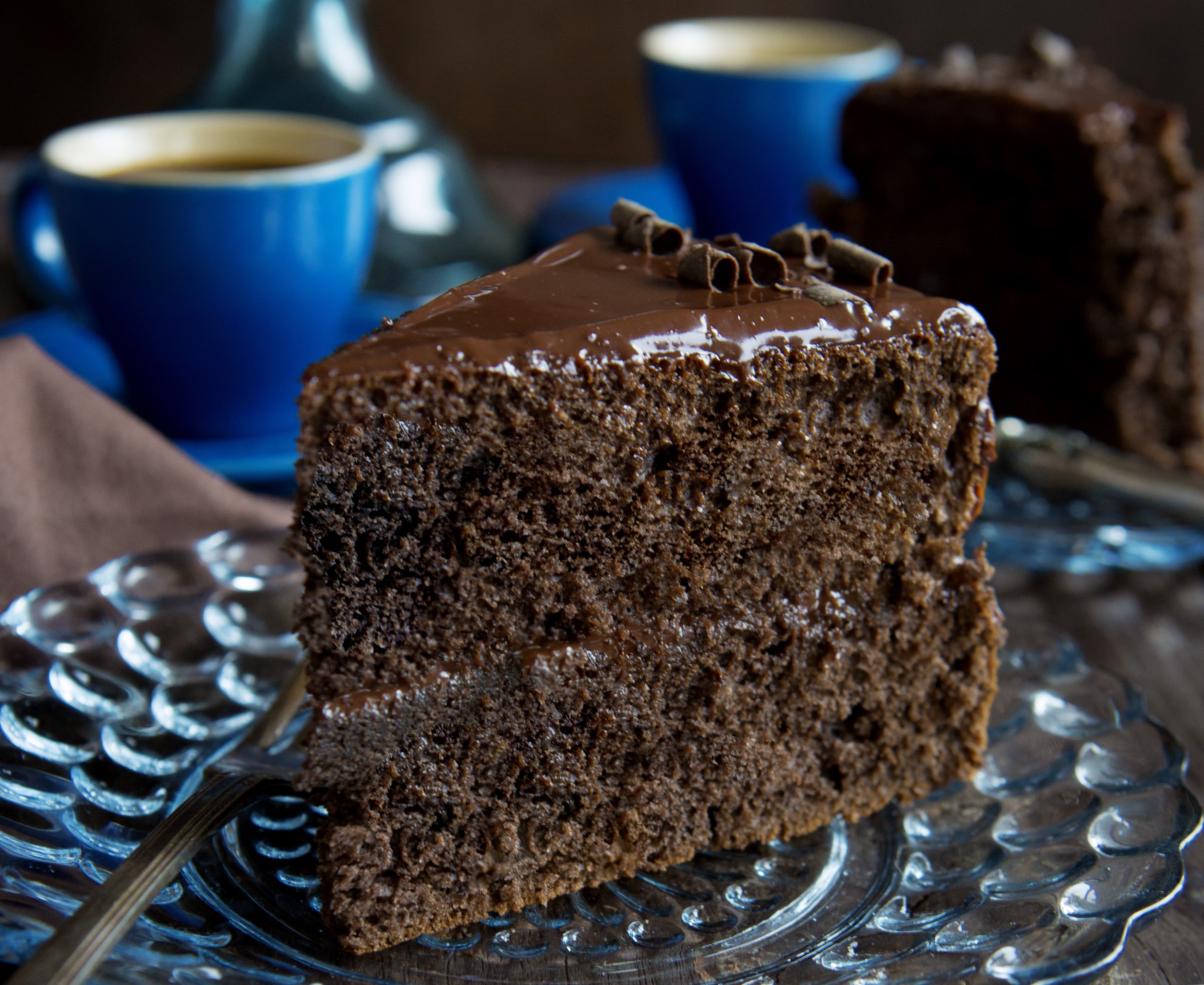 And feel free to use as much or as little ganache over the cake! I used about 6-ounces, but you can use as much as 12-ounces on your cake. You can also add coffee extract to enhance the ganache flavor.
Be sure to give Chocolate Espresso Cake a change… I am confident you will love it!