This Pressure Cooker Barbacoa Beef Tastes Like It Took Hours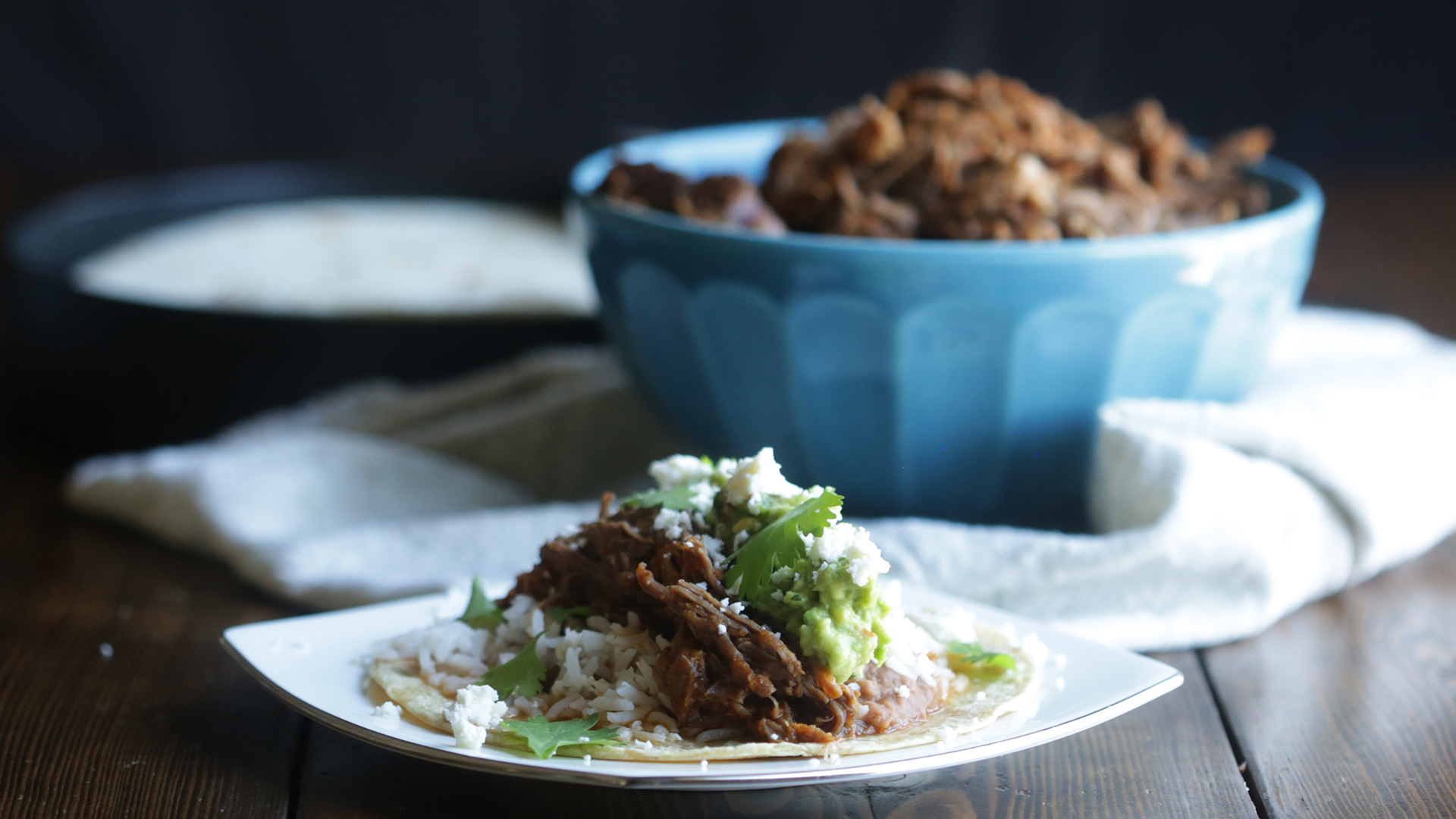 How would you like to eat delicious tasting barbacoa beef in under 90 minutes? Well, you can and it's all thanks to the pressure cooker.
To be honest, I don't have the slightest idea on how the magic of pressure cookers works but I am amazed at just how well proteins can break down in such a short amount of time. I mean it shreds as if it's been braising in the oven for 10 hours, it's ridiculous! Ridiculously awesome that is! I'm almost certain you've heard of barbacoa beef because it's so popular at the restaurant, Chipotle. Well imagine bringing all of those tasty flavors to your very own kitchen. I've done barbacoa beef loaded sweet potato fries, but most often I make tacos and they never disappoint.
I like to serve them with a simple side of rice, beans, guacamole and some queso fresco. Obviously there are a ton of other ingredients you could add in like grilled corn, homemade salsa, lettuce, sour cream… yeah the list goes on so it's up to you what you want to serve it up with! In any event if you are looking to save on time while not compromising on flavor, then the pressure cooker is where it's at!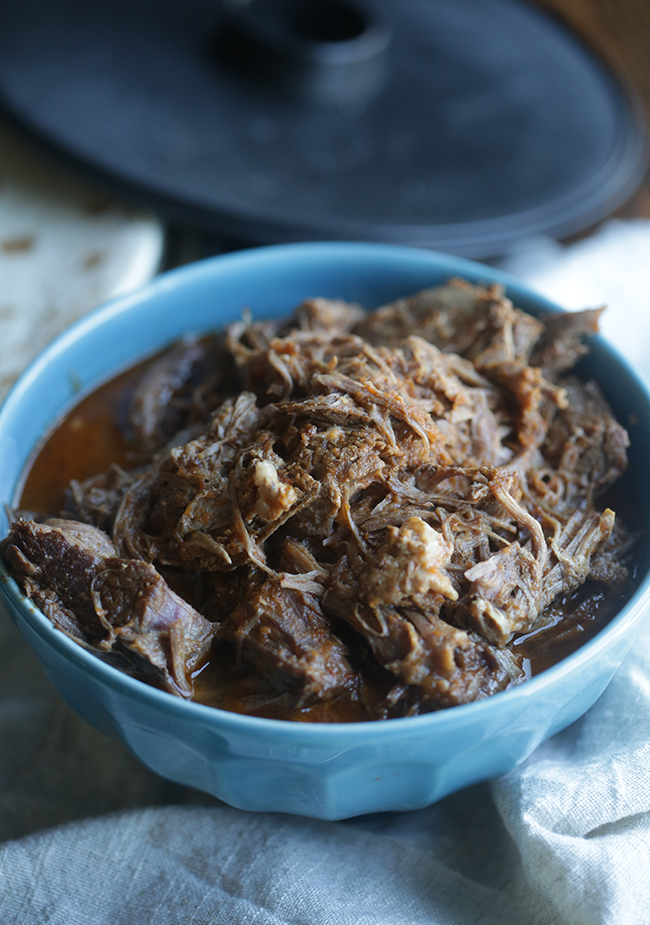 Pressure Cooker Barbacoa Beef Recipe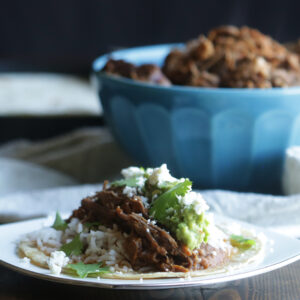 INGREDIENTS
28-ounce can of diced tomatoes and juice
1 peeled yellow onion
4 cloves of garlic
2 chipotles in adobo sauce
2 tablespoons of cumin
1 tablespoon of dry oregano
Juice of 1 lime
4 lbs of beef chuck roast
1 tablespoons of olive oil
Kosher salt and fresh cracked pepper to taste
INSTRUCTIONS
In a blender combine the tomatoes, onion, garlic, chipotles, cumin, oregano, lime juice, salt and pepper and turn on high until smooth. Set aside.
Next, season the beef on all sides with salt and pepper.
Drizzle the olive oil into the pressure cooker pot on high heat and sear the beef on all sides until golden brown.
Pour the pureed tomato mixture into the pot with the beef and place on the lid and seal it and turn it to the meat setting, and set the timer to 59 minutes.
Cook until it beeps once and then reduce the heat to low. Note: A steady gentle stream of steam should release the entire time.
Once it beeps again, let it set for 10 minutes with the heat off and release the pressure handle until the steam has stopped.
Remove the beef and shred.
Serve as main protein in homemade tacos.
Looking for a vegetarian pressure cooker recipe? Check out this list of the Best Vegetarian Pressure Cooker Recipes.