Potato & Rosemary Soufflé Recipe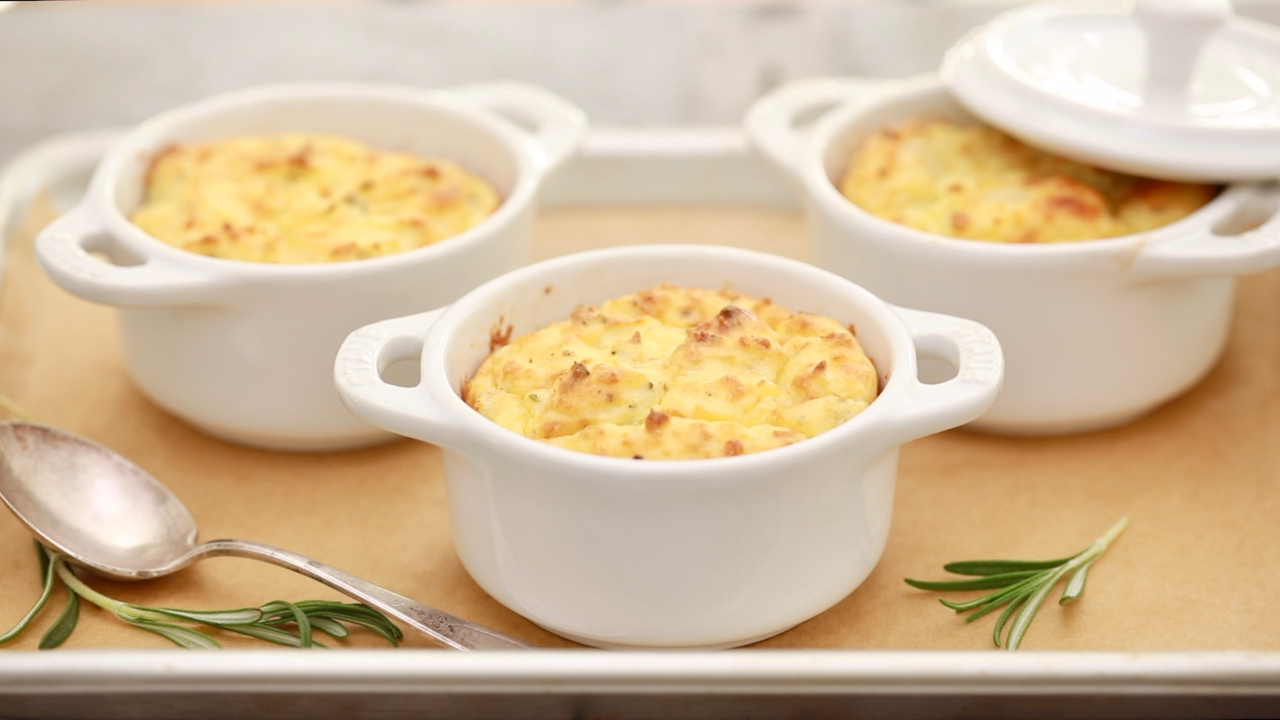 When you think of side dishes, people always think of the same potatoes & vegetables. But did you ever think of a soufflé to go alongside your meal?
Well, I'm about to jazz things up for you with my easy Potato and Rosemary Soufflé.
Being Irish, I have eaten my fair share of potatoes alongside my dinner. I have seen them prepared every single way you can possibly imagine: stuffed, gratin, Saint Ann and piped. They are all delicious in their own right but a Potato Soufflé really stands out from the crowd where side dishes are concerned.
Although you don't always think savory when you think soufflés, prepare to see it in a different light. Soufflés make delicious desserts so why wouldn't they make tasty savory dishes? This light and fluffy soufflé is loaded with cheddar cheese and rosemary. It is the perfect match to be paired with meat at dinner time or even as a snack by itself.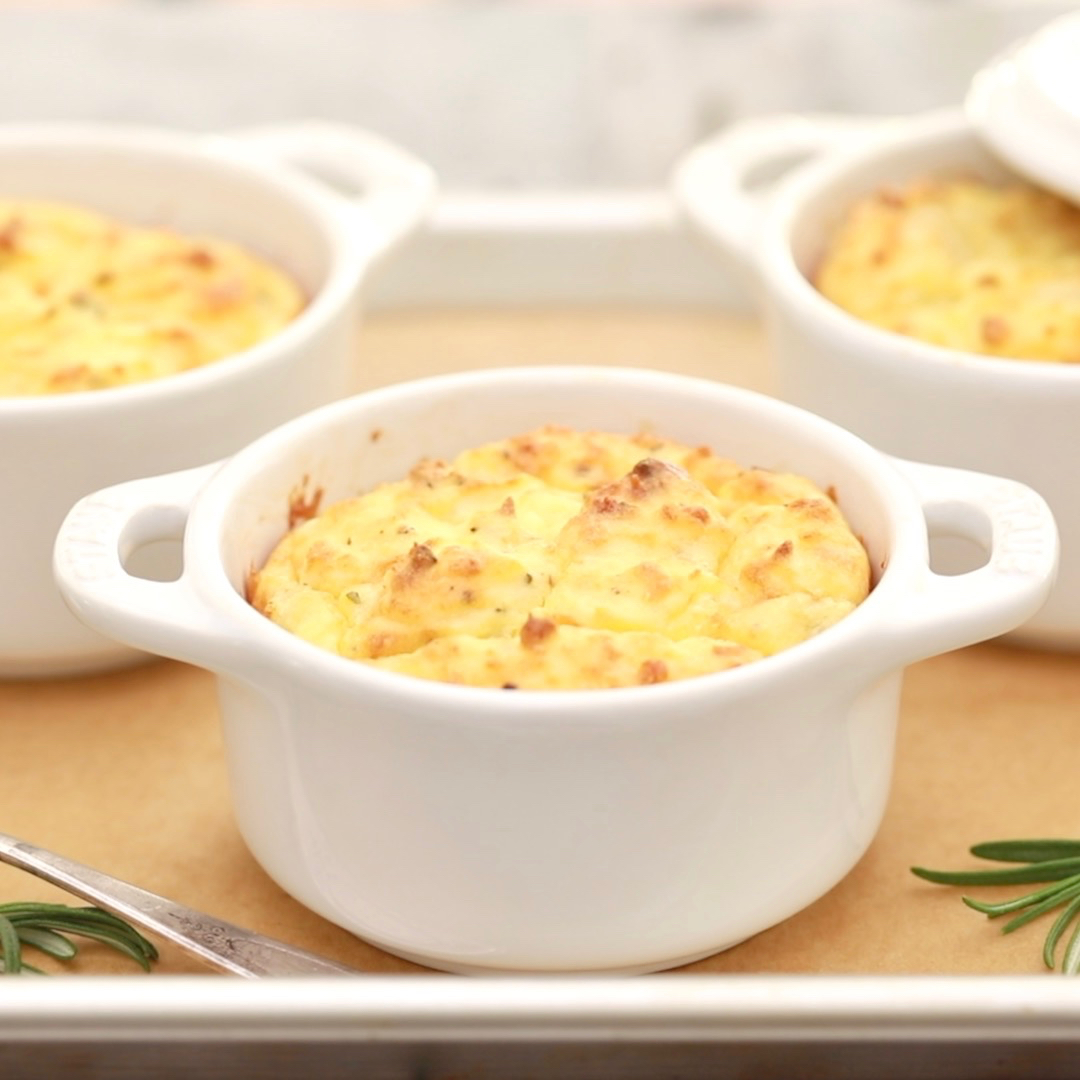 I made these Potato and Rosemary Soufflés using some new pieces of kitchen equipment. One of the best pieces of equipment you can have in your kitchen is a hand mixer. Invest in one and you will have it for a lifetime. I chose the KitchenAid Hand Mixer because they stand the test of time.
And my gorgeous Staub Mini Cocottes make for a beautiful presentation and are perfect for single servings.
I hope this Potato and Rosemary Soufflé becomes your new go-to side dish for dinner or for any special event.
Potato and Rosemary Soufflé Recipe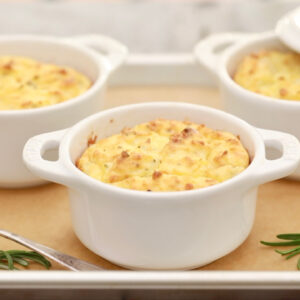 INGREDIENTS
3 cups (18oz / 540g) mashed potatoes
2 tablespoons (1oz / 30g) butter
1 heaping cup grated cheddar cheese
⅓ cup (2 ½ fl oz / 75 ml) half and half
1 ½ teaspoons chopped rosemary
3 large eggs, separated and at room temperature
Generous pinch of salt and pepper to taste
INSTRUCTIONS
Preheat oven to 375oF (190oC). Generously brush the inside of 4 mini cocotte dishes with butter.
In a large bowl mix together the mashed potato, butter, grated cheese, half and half, and rosemary. Stir in the egg yolks and season with salt and pepper.
Add the egg whites to a large bowl. Whisk until the egg whites form stiff peaks.
Add a heaping scoop of egg whites to the potato mixture; gently stir to combine. Fold in the remaining egg whites until no streaks of white remain.
Fill each of the prepared soufflé dishes 3/4 of the way full with the potato mixture.
Bake for 30-35 minutes, or until the soufflé is puffed and a rich golden brown color. Serve immediately.