Classic Espresso Martini Recipe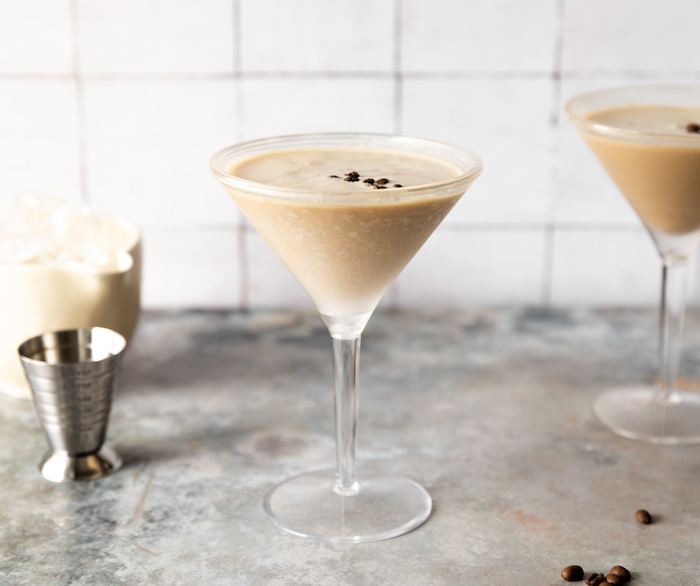 I've noticed an uptick in the popularity of espresso martinis lately. Maybe the pandemic is pushing us all to mix more cocktails at home, or maybe we all just need a boost of caffeine at our Quartini Happy Hours. Either way, I'm happy to see this trend reenergized (ha!).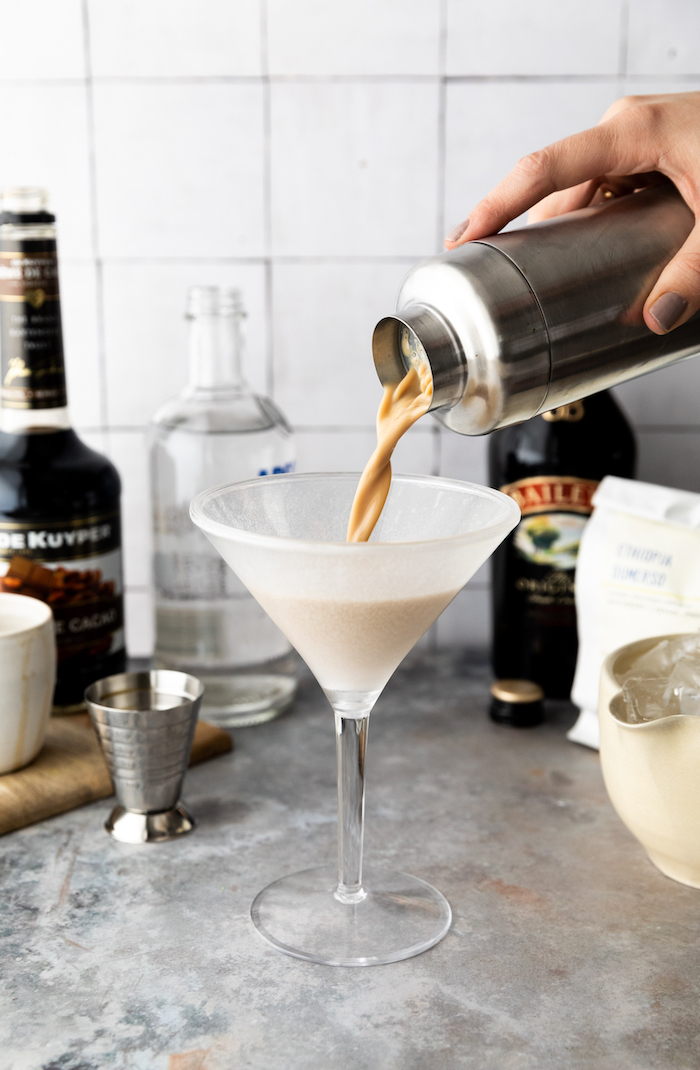 Retro™: 24 oz Cocktail Shaker

By True Brands

Shop Now
Espresso martinis are popular amongst restaurant workers and remind me so much of my NYC culinary school days. We'd work long days, go to our internships in other kitchens and then meet for drinks out somewhere. After a long day on your feet, it's no wonder espresso martinis are a go-to to get a night out started off right.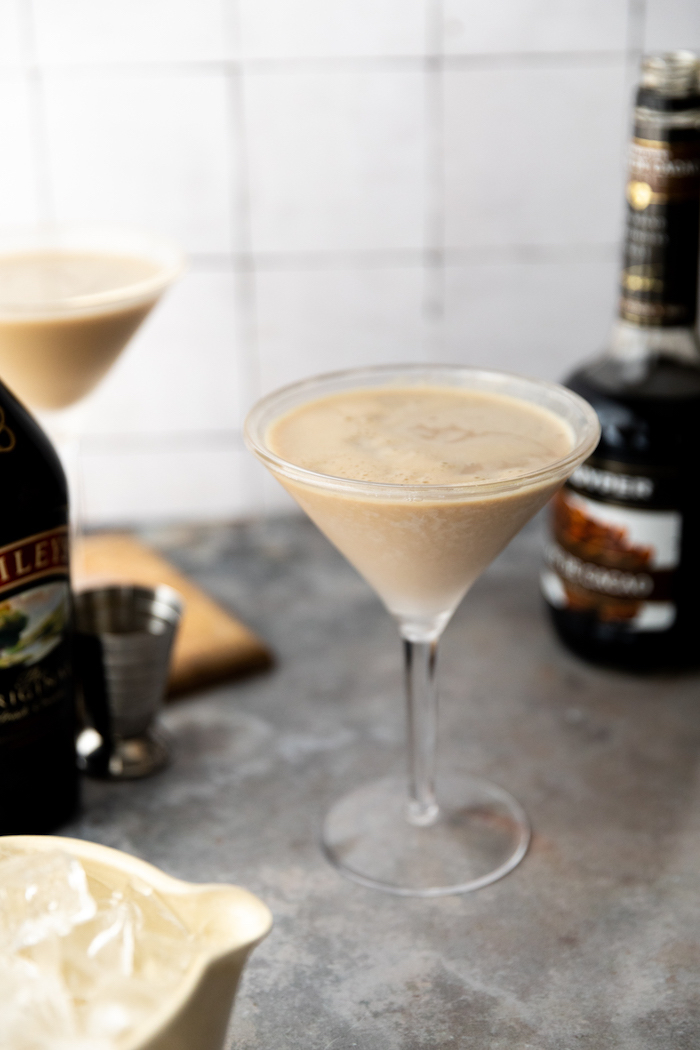 Iced Martini, Set of 2

By Prodyne

Shop Now
While my evenings these days look quite a bit different with two toddlers at home, the need for a shot of espresso in my drink is still very, very relevant. Luckily, this martini is easy to shake up and takes about 5 minutes max before you're sipping bliss and tuning out toddler screams.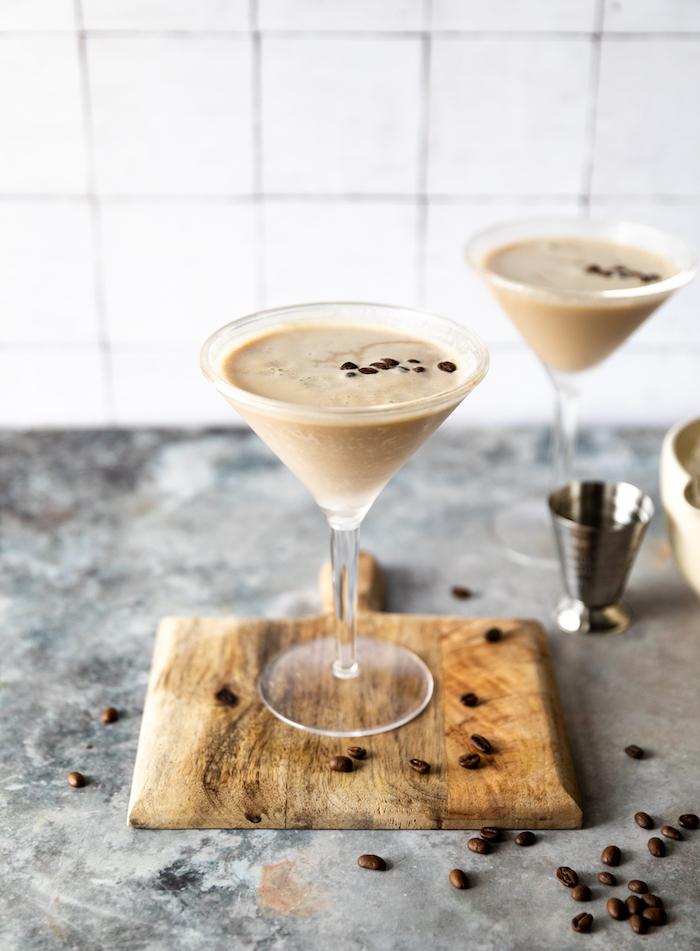 A nice boost of caffeine for any happy hour!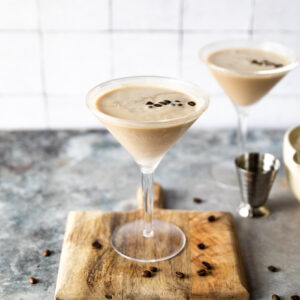 Ingredients
4

tbsp

freshly brewed espresso

6

tbsp

vodka

6

tbsp

Kahlua or Bailey's

4

tbsp

cream de cacao

fresh ice

espresso beans for garnish
Instructions
Fill a jigger half way full with fresh ice. Pour each ingredient over top of ice. Tightly close the jigger and in an up and down motion, shake for 30 seconds.

Strain martini into chilled glass, and garnish with espresso beans.

Enjoy!
Nutrition
Serving:
1
g
Calories:
258
kcal
Carbohydrates:
16.8
g
Protein:
0.1
g
Fat:
0.2
g
Saturated Fat:
0.1
g
Sodium:
9
mg
Sugar:
16.8
g
Recipe Notes
Freshly brewed espresso is really the key to an excellent espresso martini. The depth of flavor that's added from the fresh beans adds an almost savory undertone that really balances the sweetness of the crème de cacao and coffee liqueur.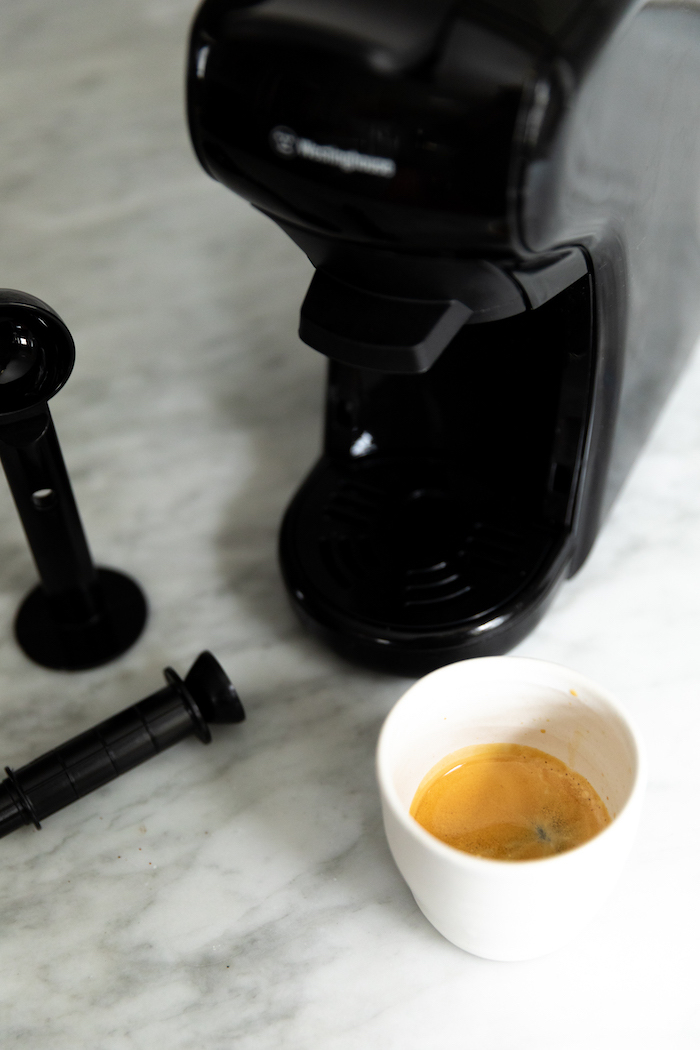 Capsule Coffee Maker

By Westinghouse Electric

Shop Now
Use Kahlua or Bailey's per your own personal preferences and what you have in your cabinet. I use Bailey's because it's what we prefer, but just note that Bailey's is whiskey liqueur and not coffee and vodka like Kahlua.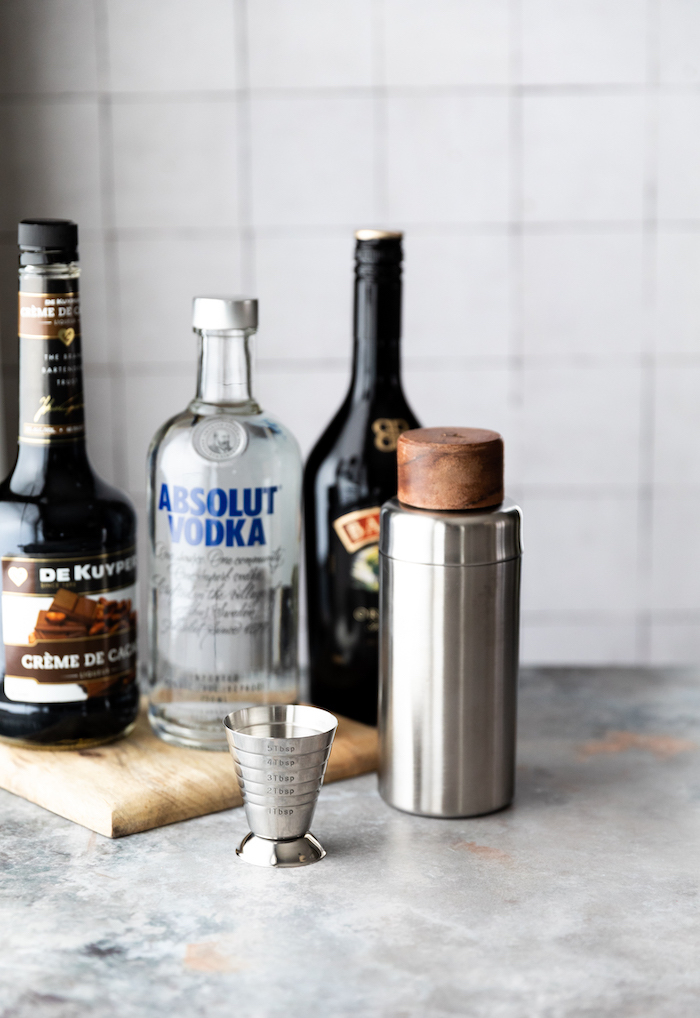 Trio: Multi-Unit Jigger

By True Brands

Shop Now
Chill your glass. This is really important for an espresso martini. An ice-cold martini makes for a smoother, sweeter drink, and having the glass cold helps add a barrier between your hand's warmth and your shaken and strained drink.