Popovers with Cranberry Maple Butter
I started making popovers when I was just a kid, but they have now become a tradition at every holiday table.
They are always one of the first things chosen off the table; my entire family loves them. If you've ever had a popover than you know it is the lightest form of bread out there. Slightly crisp on the outside, soft and airy on the inside. They are amazing with just a pat of salted butter, and are the perfect accompaniment to just about any main dish.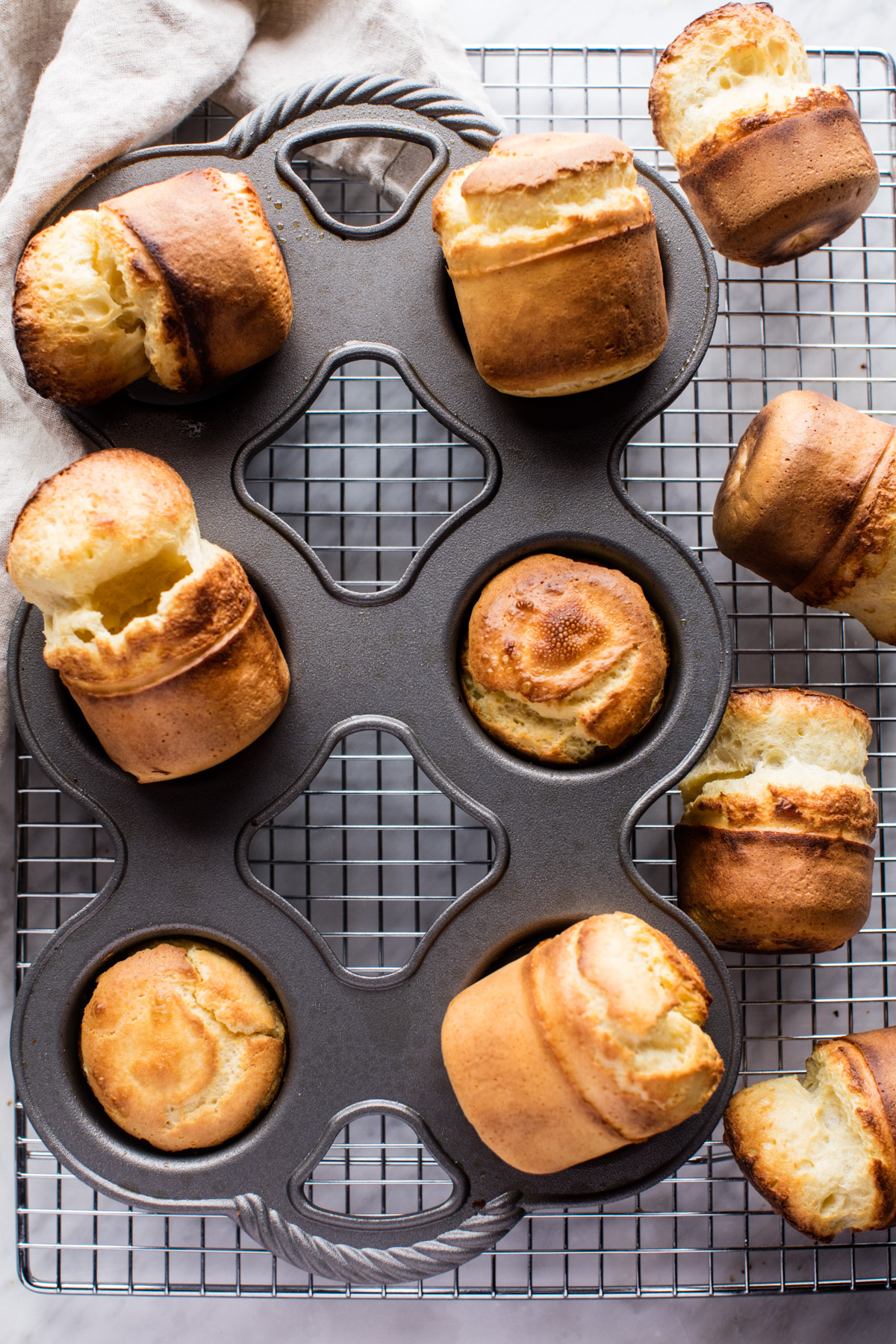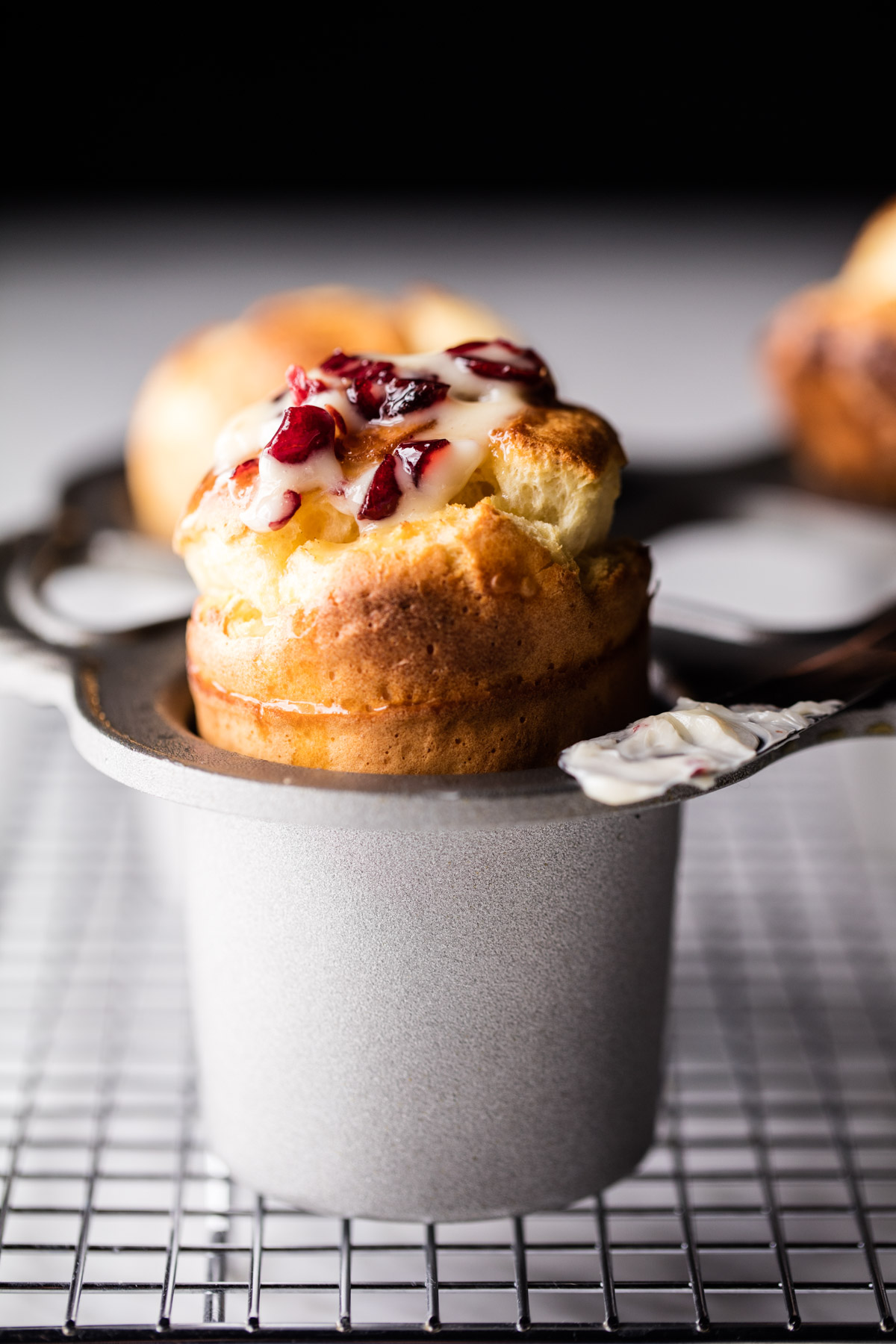 The best part… making popovers is easier than you'd think. The batter is made in a blender, plus there are a total of only four ingredients in the recipe. Just blend, pour into a popover pan, bake and done… simple as that.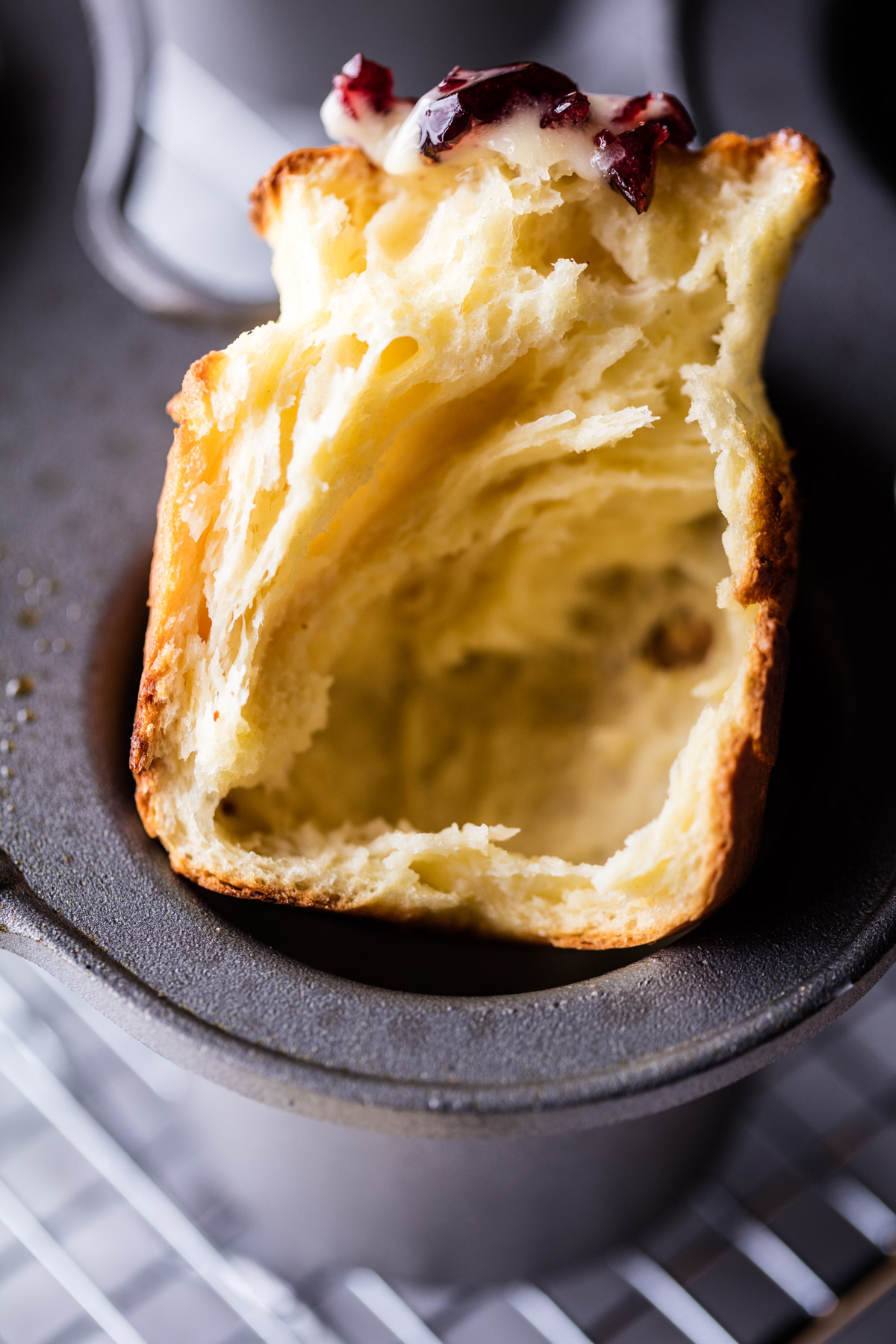 Since the holidays are upon us, I wanted to make my popovers extra special, therefore I paired them with a salted maple cranberry butter. This butter is so delish! The sweet maple syrup combined with the butter makes this spread pretty much addicting… especially on top of a steamy hot popover. Perfection!
Popovers with Cranberry Maple Butter Recipe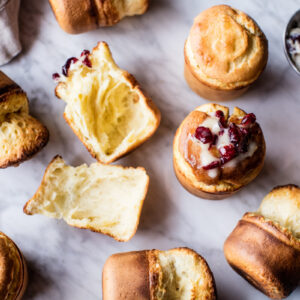 INGREDIENTS
For the Popovers:
2 large eggs, at room temperature
1 cup whole milk, at room temperature
1 cup flour
½ teaspoon salt
1 tablespoon unsalted butter, melted
For the Cranberry Maple Butter:
1 stick salted butter, at room temperature
2 tablespoons maple syrup
2 tablespoon dried cranberries, chopped
INSTRUCTIONS
For the Popovers:

Position a rack in the lower third of the oven. Preheat the oven to 450 degrees F. Grease a standard popover pan.
In a blender, combine the eggs, milk, flour and salt. Blend on low speed until just combined, about 20 seconds. Add the melted butter and blend for another 10 seconds.
Divide the batter evenly among the prepared pan, filling each mold ½ way. Transfer to the oven and bake for 20 minutes, do not open the oven during baking. After 20 minutes, lower the oven temperature to 350 degrees. Bake until puffed, golden and crisp, 15 to 20 minutes. Using a knife, carefully run the knife around the sides of each popover to release. Serve immediately with cranberry maple butter.
For the Cranberry Maple Butter:
In a small bowl, combine the butter and maple until smooth. Fold in the cranberries. Keep stored in the fridge for up to 2 weeks.