Passover Entertaining: Chinoiserie Style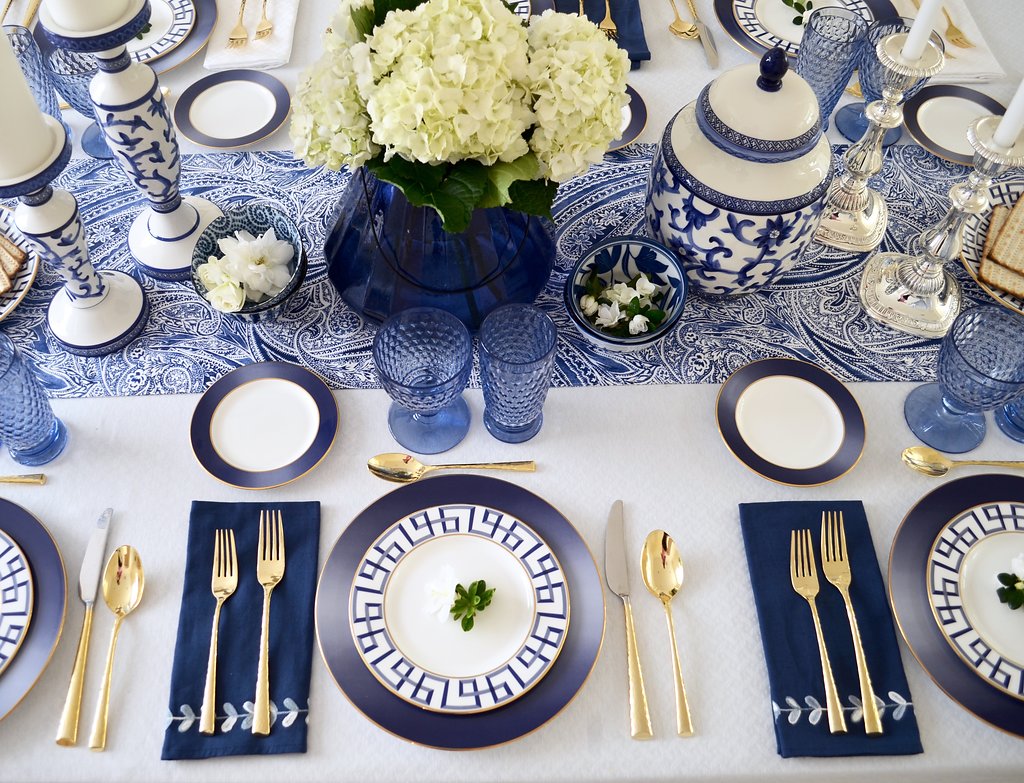 Passover is one of my favorite holidays to host.
Maybe it's because of the traditions, the deliciousness of the brisket, the fruit, nut and spice medley of the charoset, or maybe, I just love my family and friends around a beautiful table to celebrate the occasion together.
This year, Passover begins at sundown on Monday, April 10th, and for those of us who are Jewish, you're probably getting ready to celebrate it, along with the arrival of spring. Of course, every special occasion deserves an extra-special table setting, so whether you're setting the Passover table for the first time or you're just looking for some new ideas, read on to get inspired for your own Seder.
Pesach (Passover in Hebrew) is a celebration of freedom. It commemorates the exodus of the Jews from slavery in Egypt, it's a time when we clear leavened food from our homes, remove things we consider to be part of our everyday lives to be reminded, and replace it with matzah and celebrate with a festive meal. As with any Jewish holiday, Passover includes a LOT of traditional food. It also includes a Passover Seder, which in Hebrew, means "order" and if you have ever participated in a Seder, you know the events take place in a particular order. In our family, we go around the table taking turns reading from the Haggadah and recite special blessings with family, friends and any others we know who are in need of a seat at a Seder table.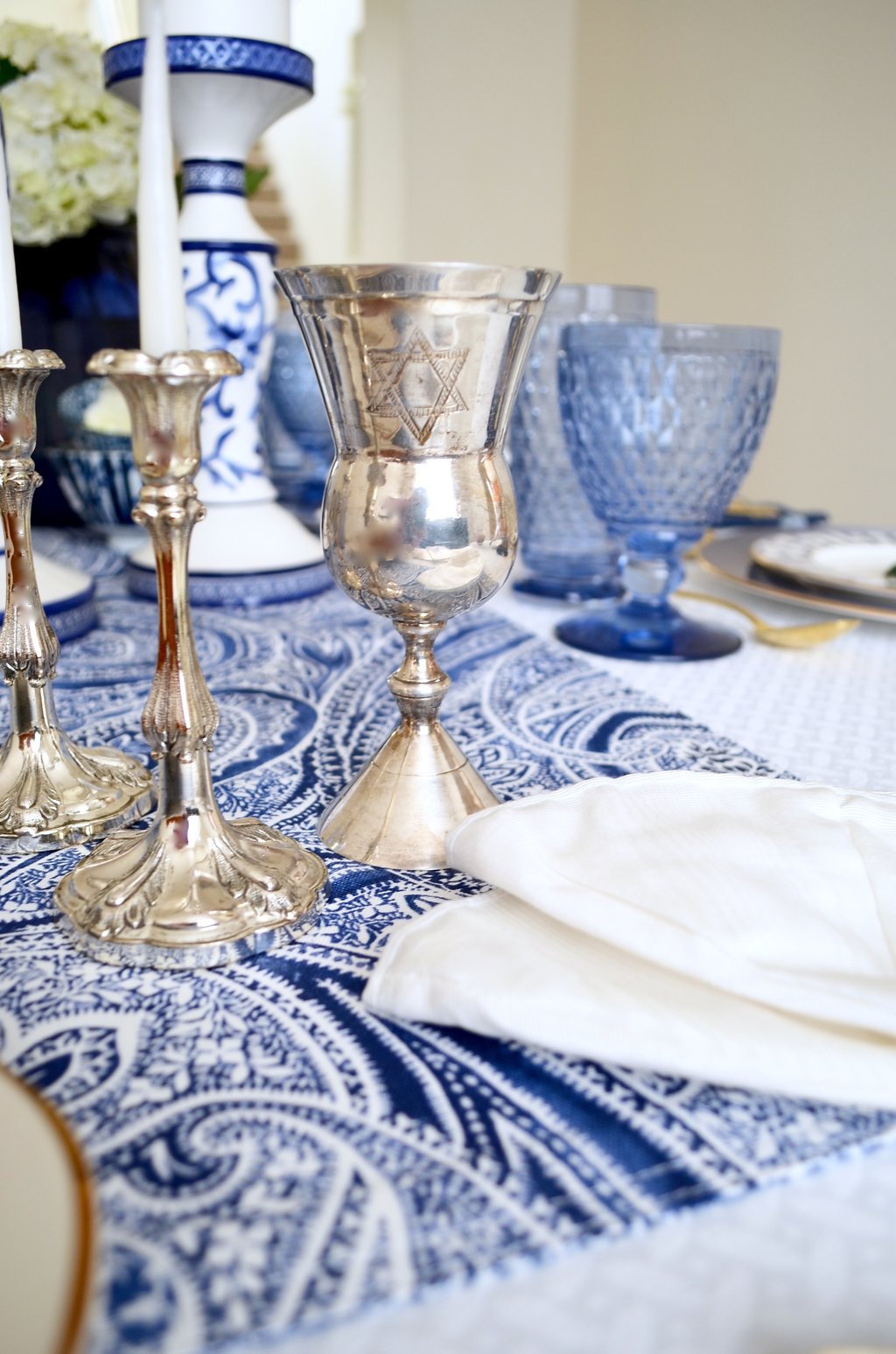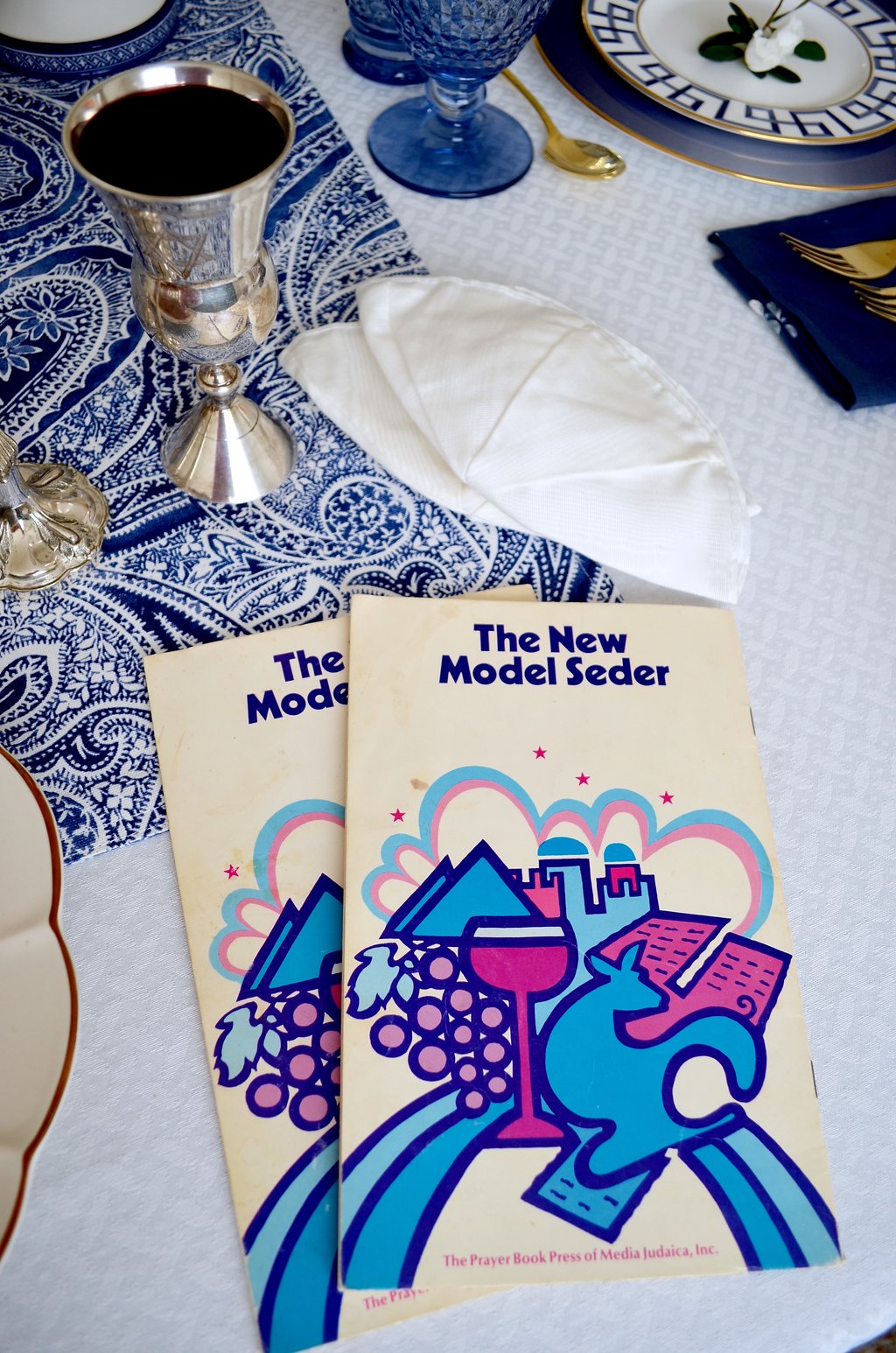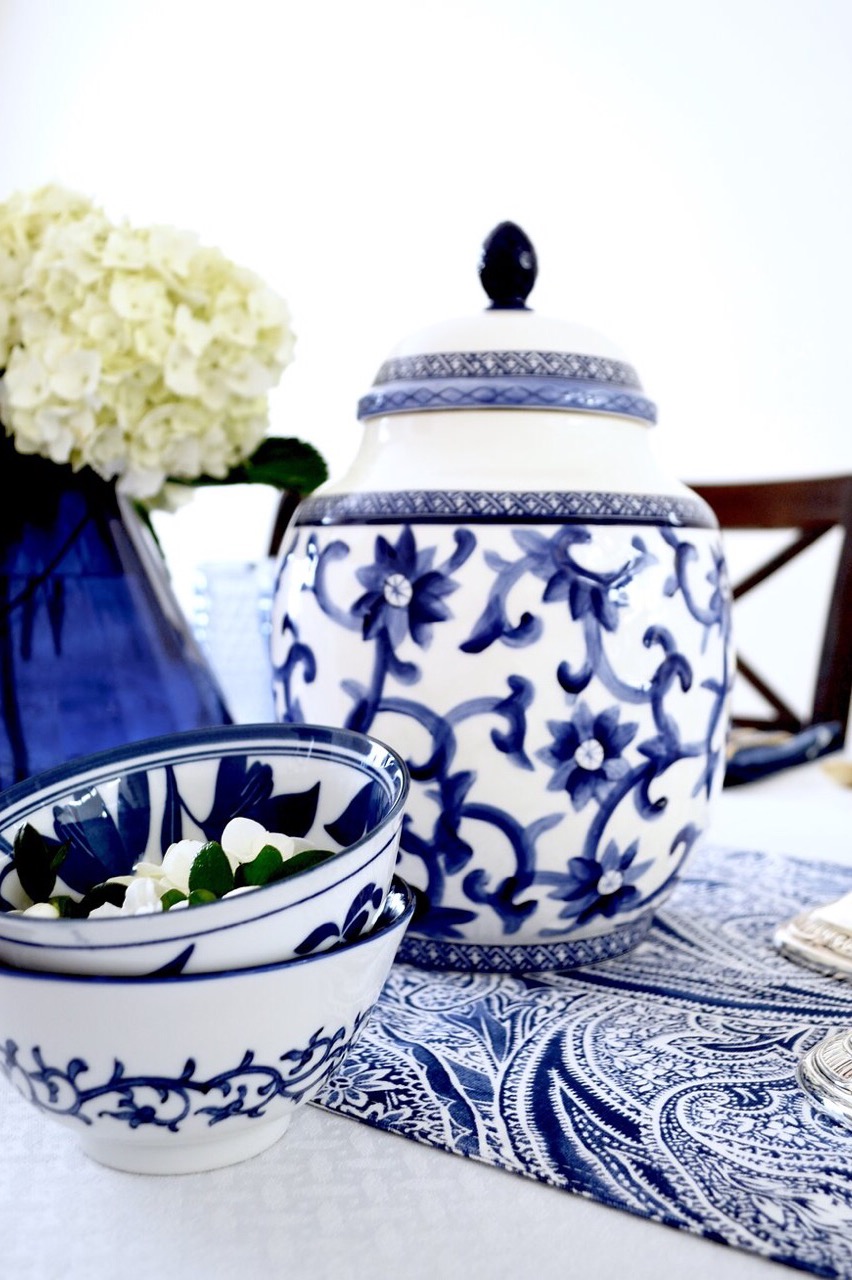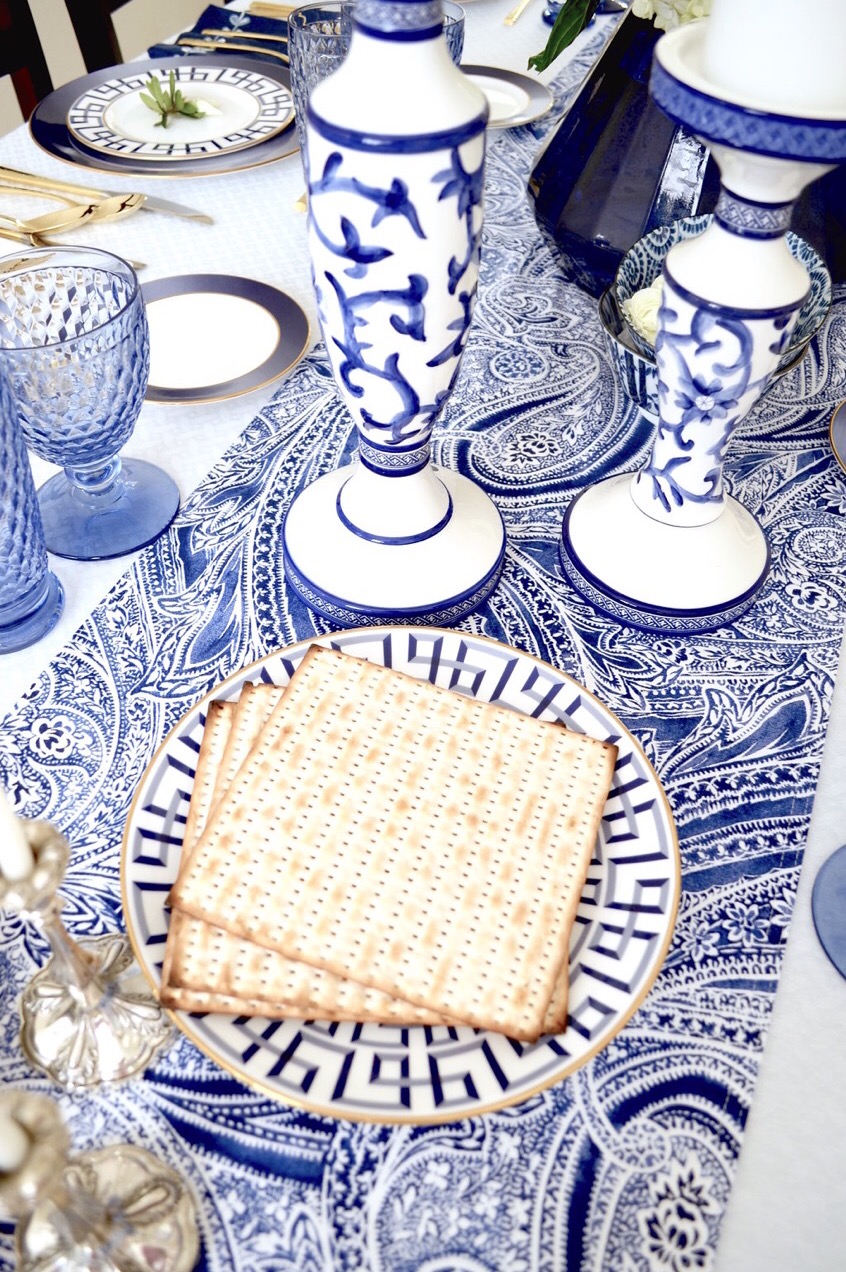 Table + Dine Blue & White Chinoiserie Passover Table Recipe
ON THE TABLE: A mix of patterns and a blend of blue and white Chinoiserie; this combination brings a traditional, yet modern-day style to the Seder table.
COLOR PALETTE: Blue + white. Keep your palette k to 2-3 colors max. It looks best and makes it easier to stay organized.
BACKDROP: A white on white textured tablecloth, so colors pop like no tomorrow.
LINENS: Paisley print runner paired with solid navy napkins embroidered napkins.
TABLETOP: Gold rimmed dinnerware, accented with a blue + white geometric pattern, paired with gold flatware and blue crystal glassware with a vintage appeal.
DÉCOR: A mix of Chinoiserie pillar candlesticks and a ginger jar, stacked mini blue + white bowls, and silver candlesticks for traditional purposes and sophisticated goodness.
FLORALS: Stick to white blooms like hydrangeas, tulips, ranunculus or whatever looks good at the market that day.
ELEMENT OF SURPRISE: Your choice: A single bloom on each place setting, or in honor or Passover, a kate spade new york modern day Seder plate.
THE TIP: Be sure you have enough Haggadah's for everyone. You can find them for free at your local supermarket.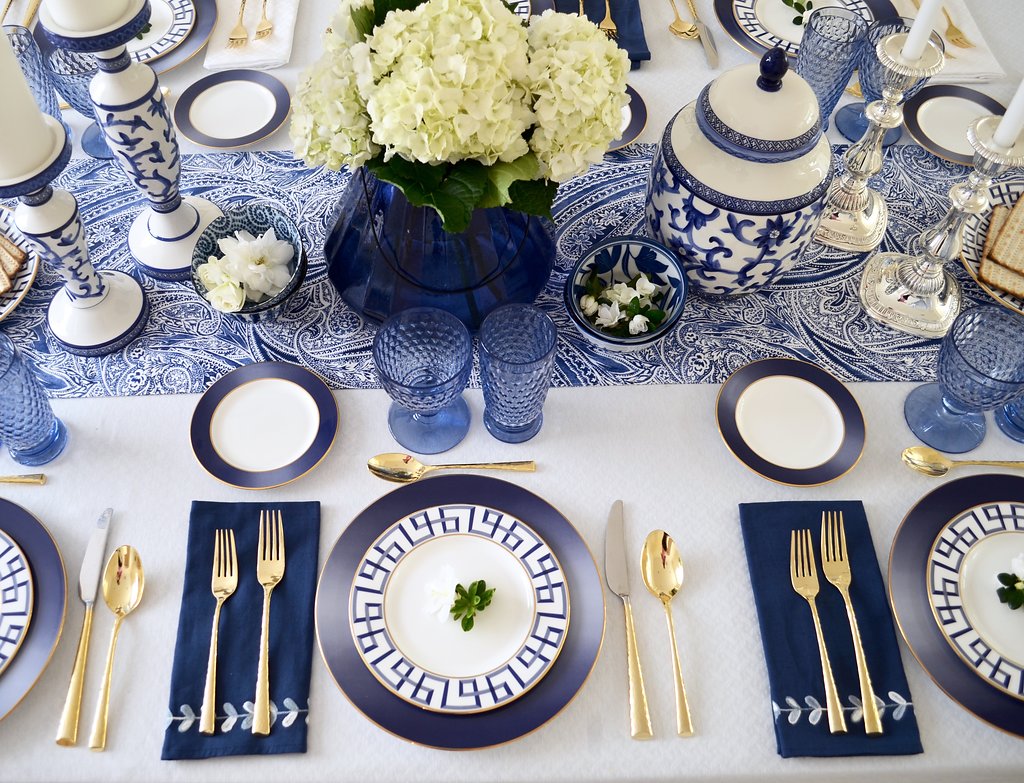 Ingredients
Flowers: Hydrangeas & azaleas.
Element of surprise: A fresh white bloom at each place setting. If you have opted for arranged seating, add placecard!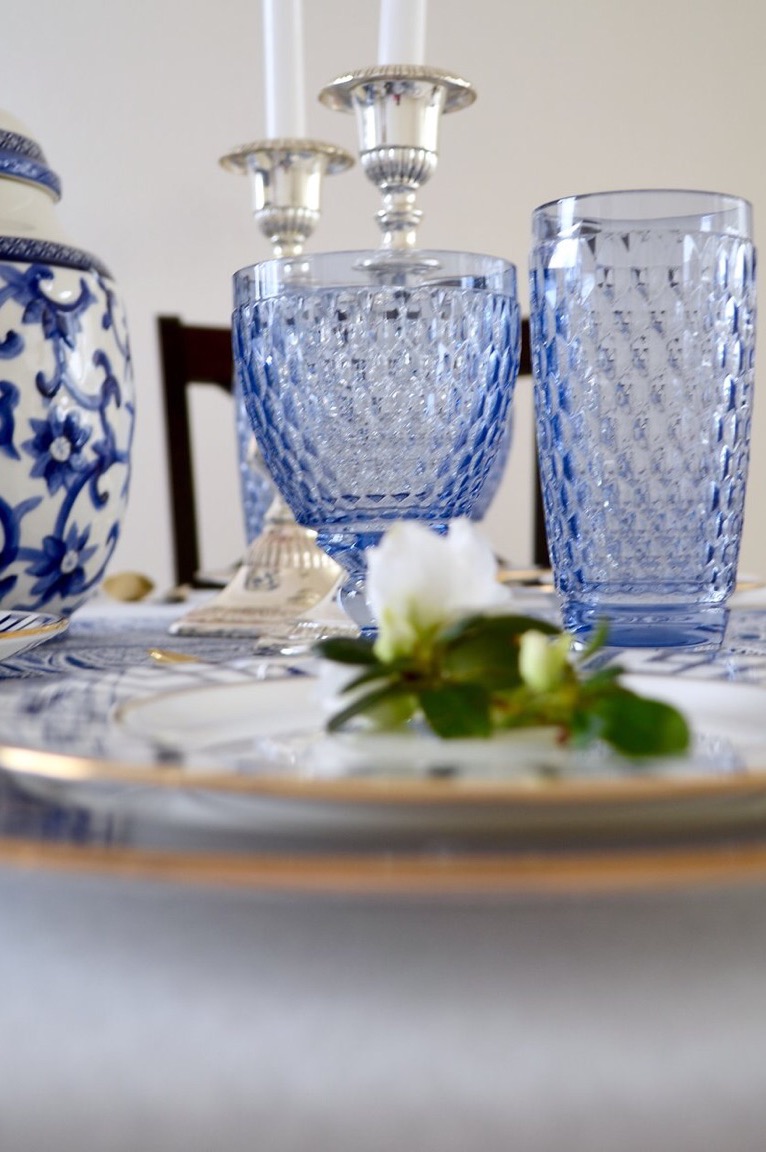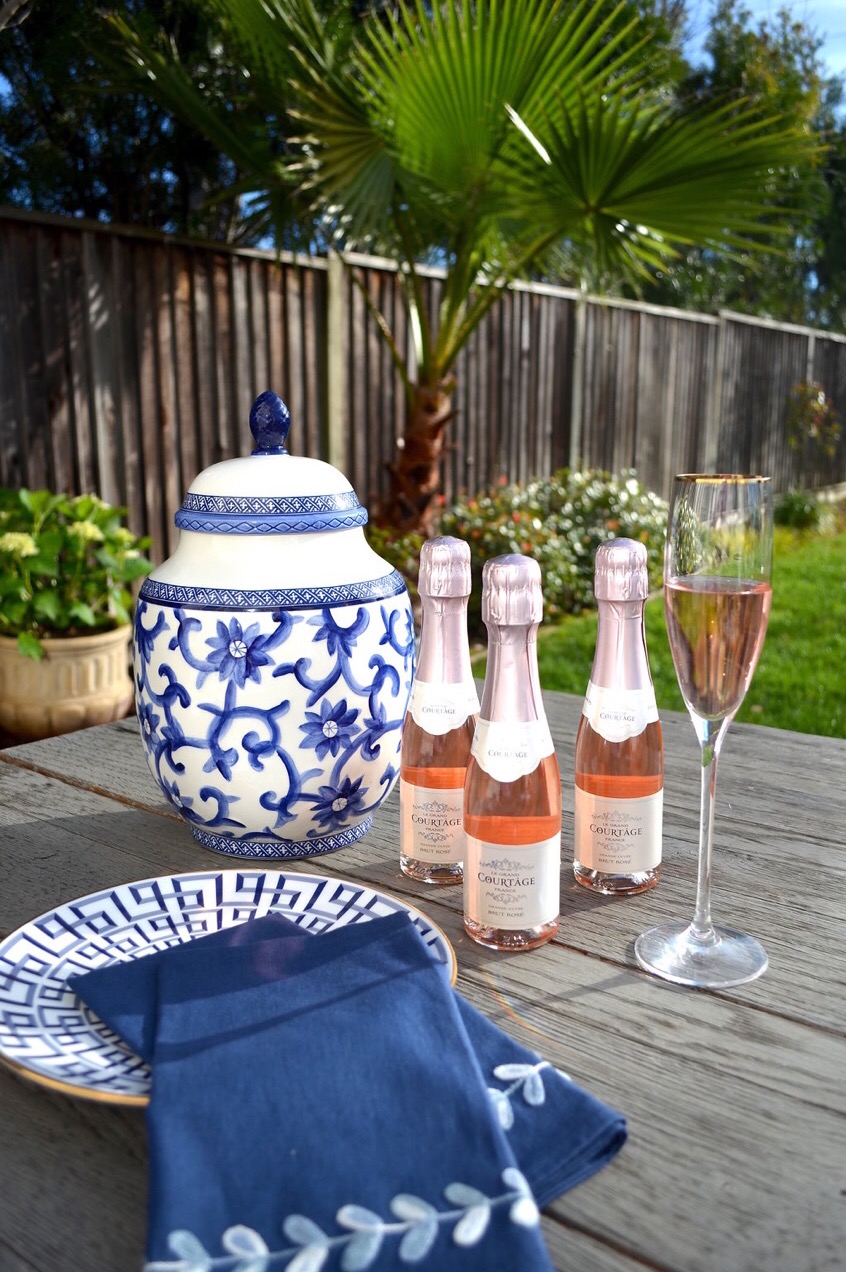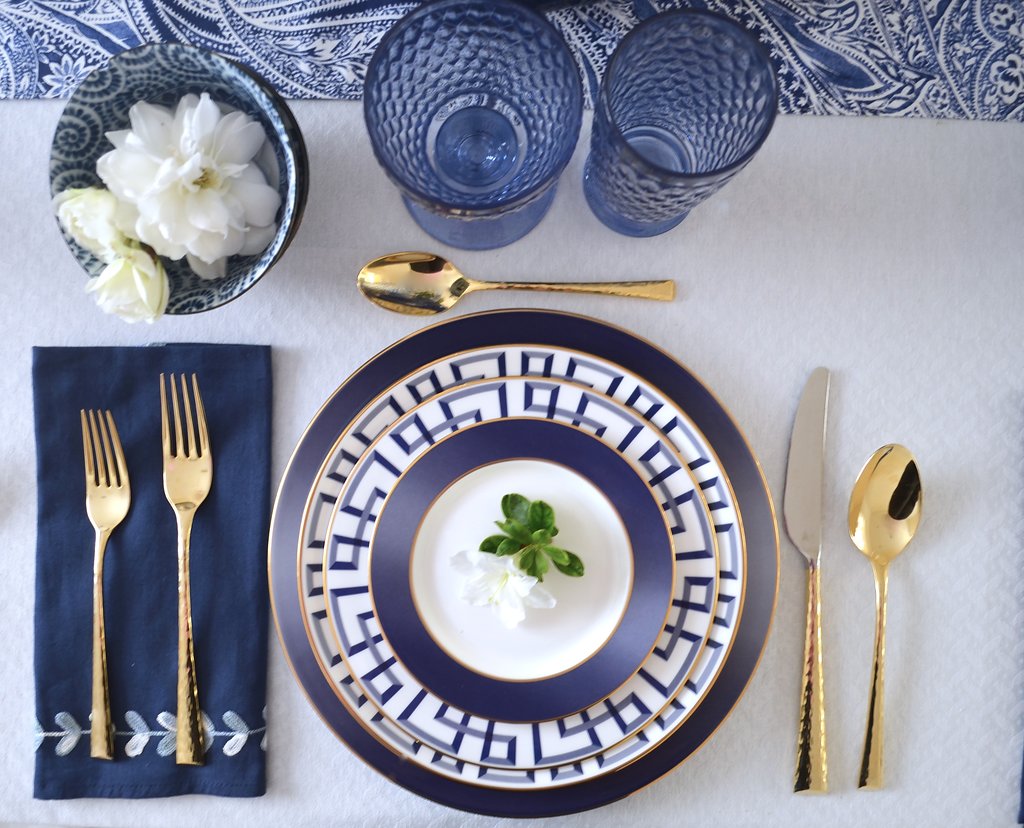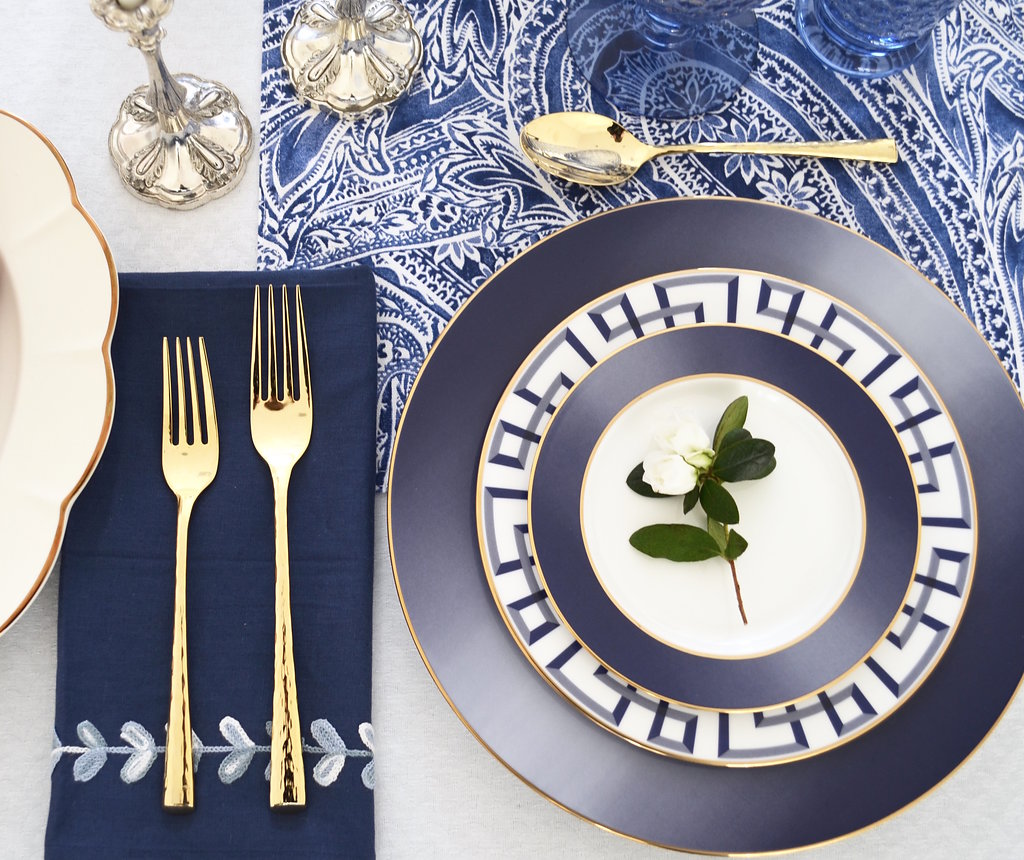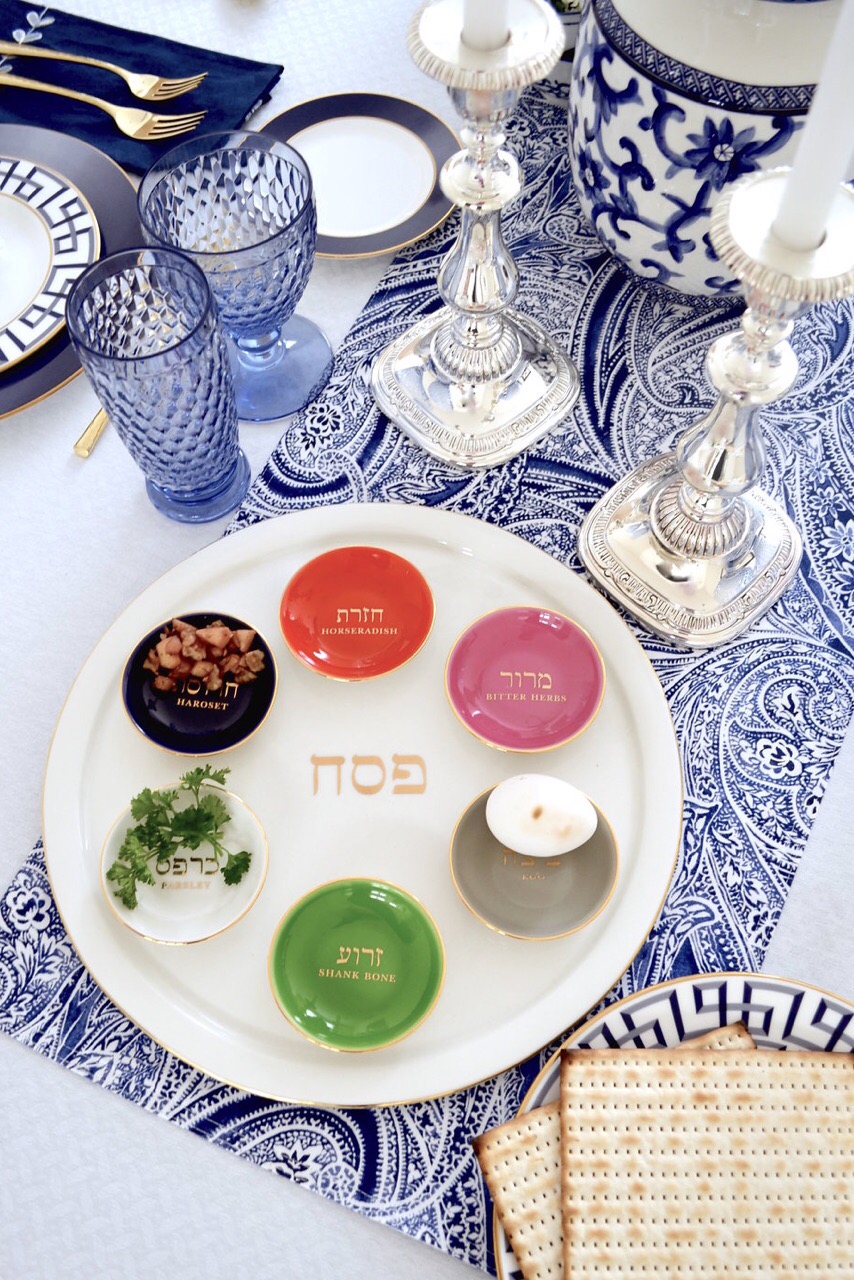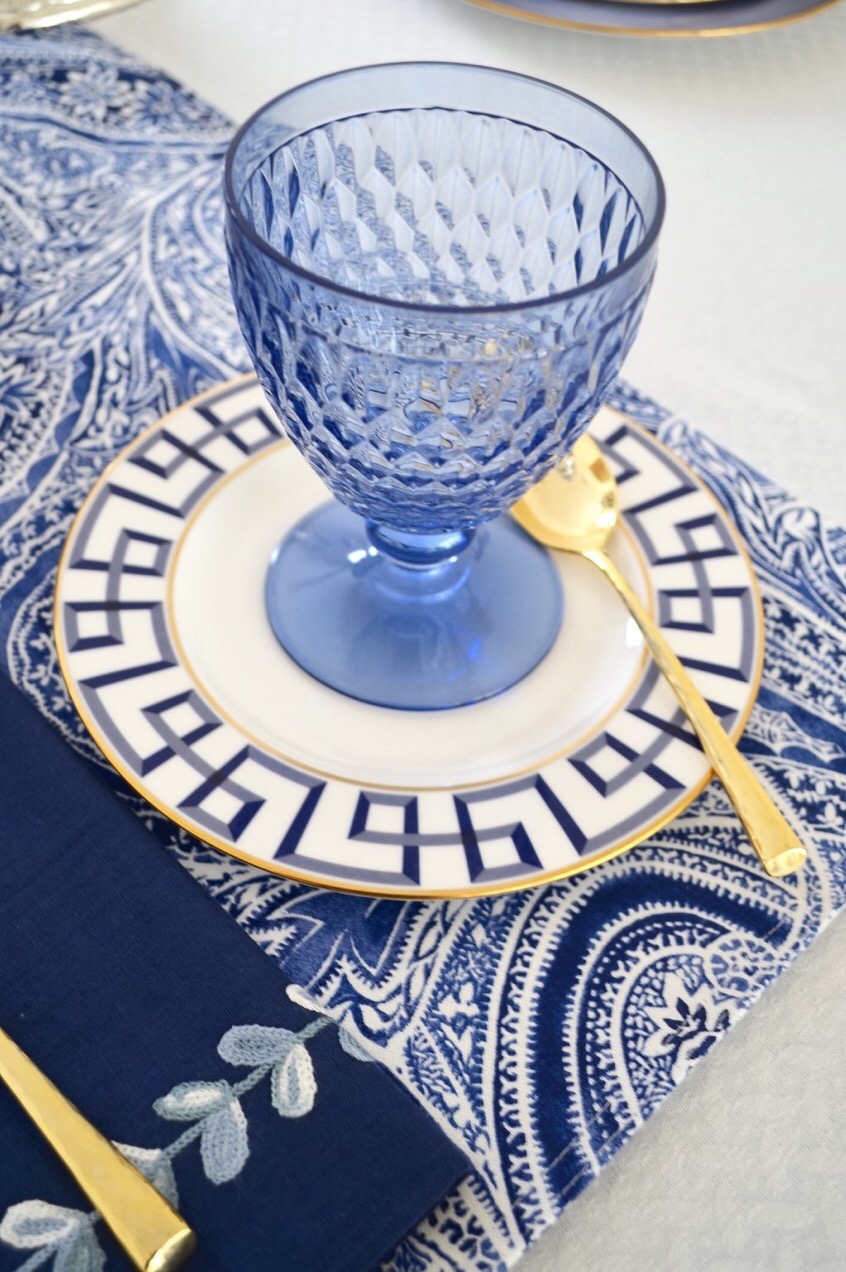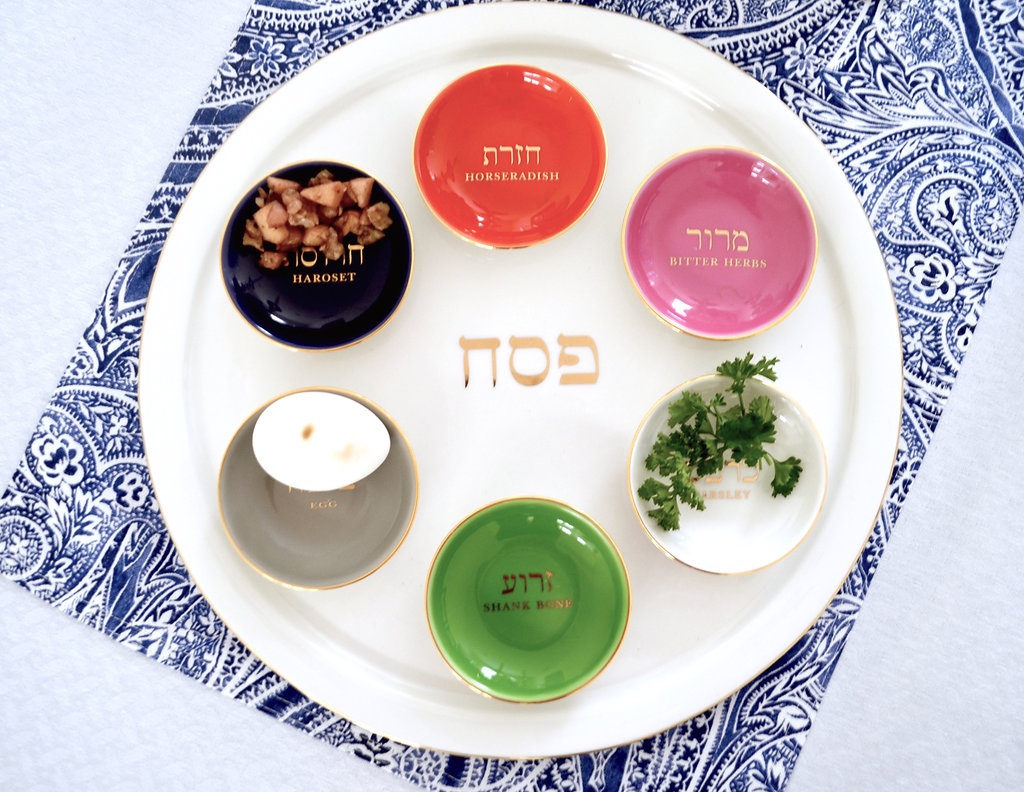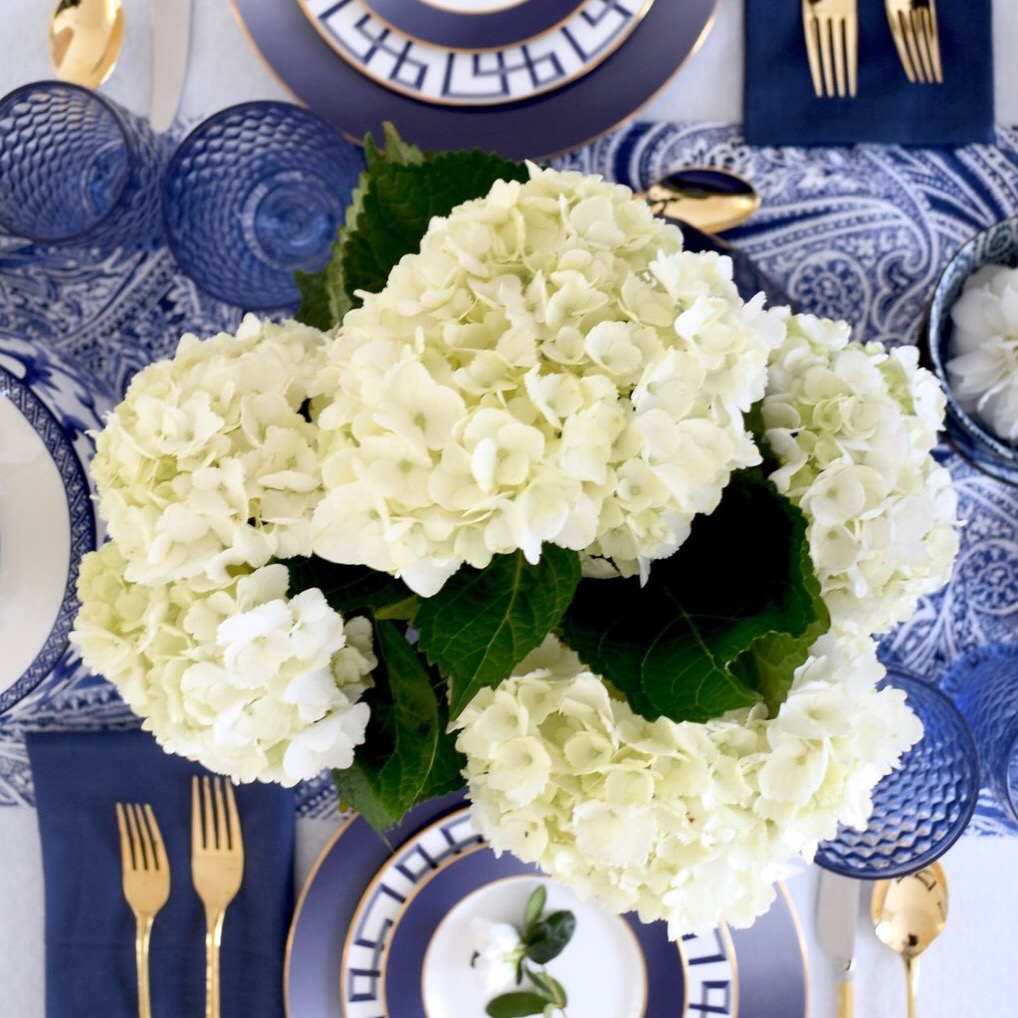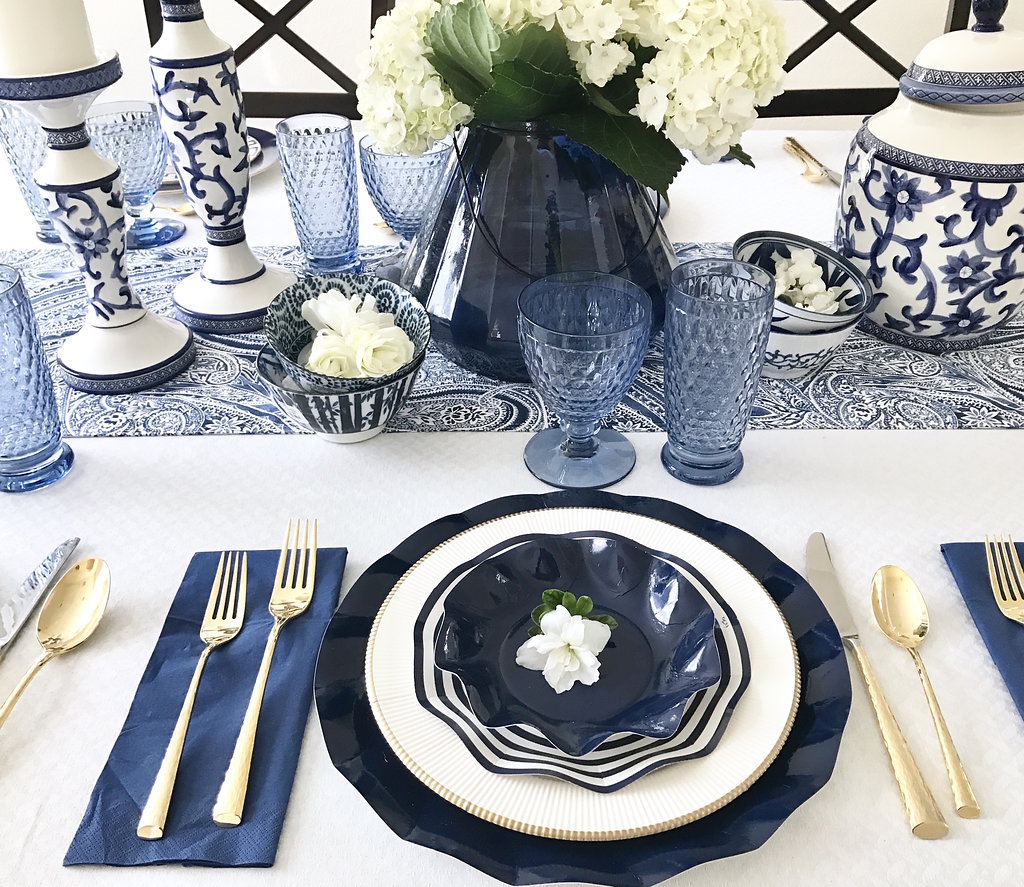 Go Disposable
I love fine china, I do, I really do, but some dinners and parties just call for disposable. If you're serving for a crowd for Passover and need an easy clean up, create the look with Sophistiplate. It's pretty paper from Italy and your guests won't believe it's not the real deal.
What's really magical to me about Passover is, Jews all over the world are reciting the same prayers, in the same order, observing the same customs and eating the same food. Now, just how special is that?
From my table to yours, I wish you a good Pesach.
L'Chaim!
xx, Deborah