Pantone Color of the Year 2017: Greenery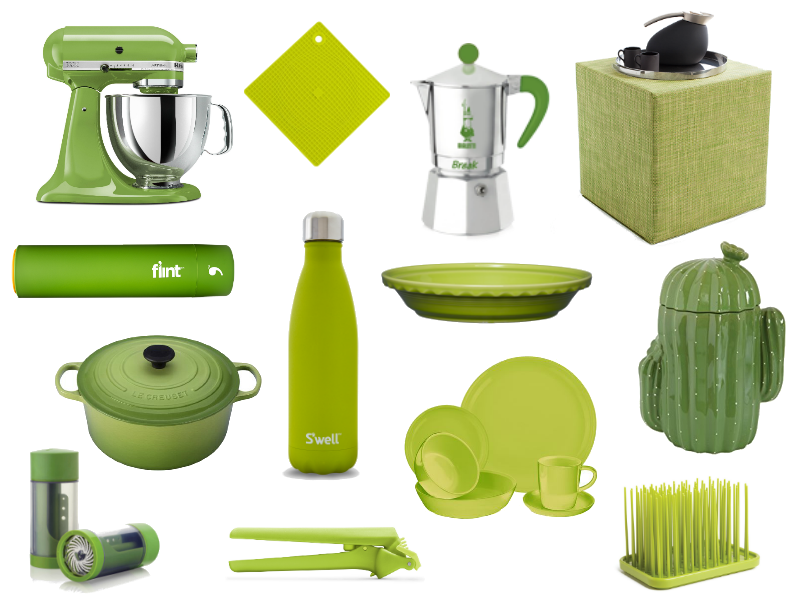 Pantone's Color of the Year 2017, Greenery, represents "new beginnings."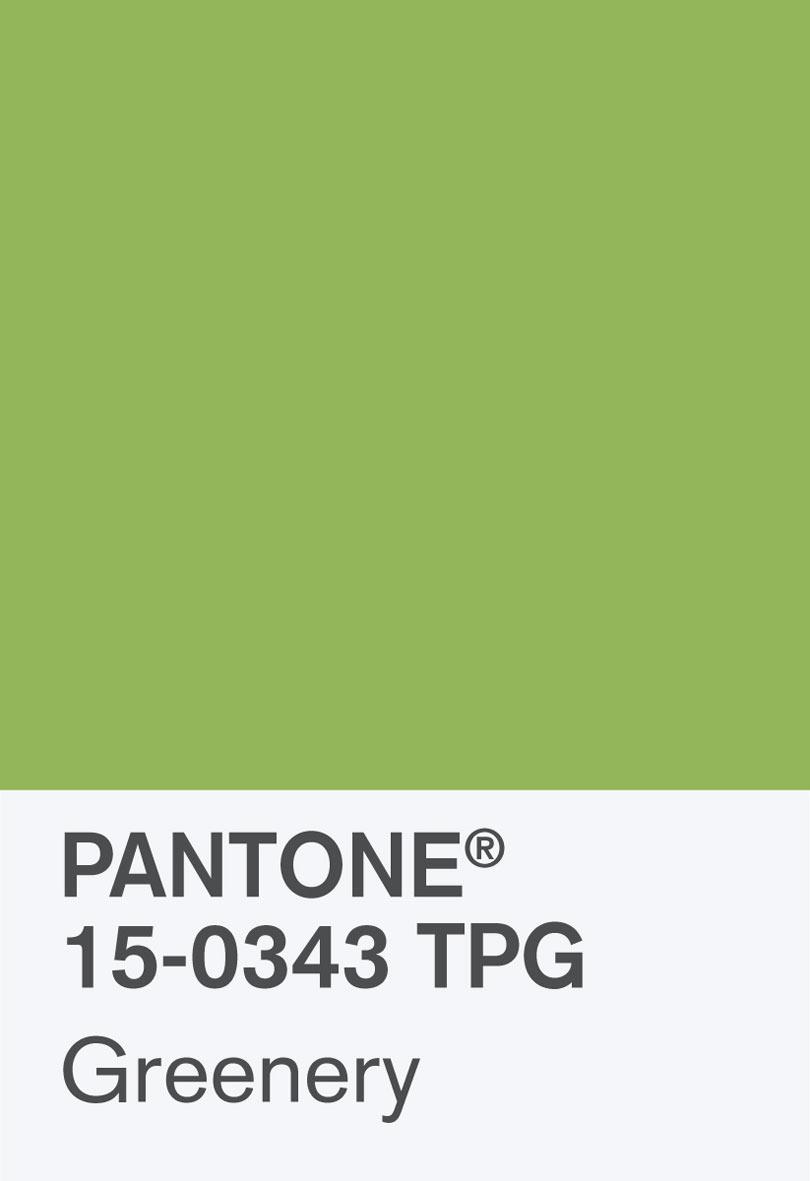 Describing the color, Pantone writes:
Greenery is a fresh and zesty yellow-green shade that evokes the first days of spring when nature's greens revive, restore and renew. Illustrative of flourishing foliage and the lushness of the great outdoors, the fortifying attributes of Greenery signals consumers to take a deep breath, oxygenate and reinvigorate.A life-affirming shade, Greenery is also emblematic of the pursuit of personal passions and vitality.
With that in mind, we've rounded up 13 "greenery" products to help you in that pursuit of personal passions.
Product Roundup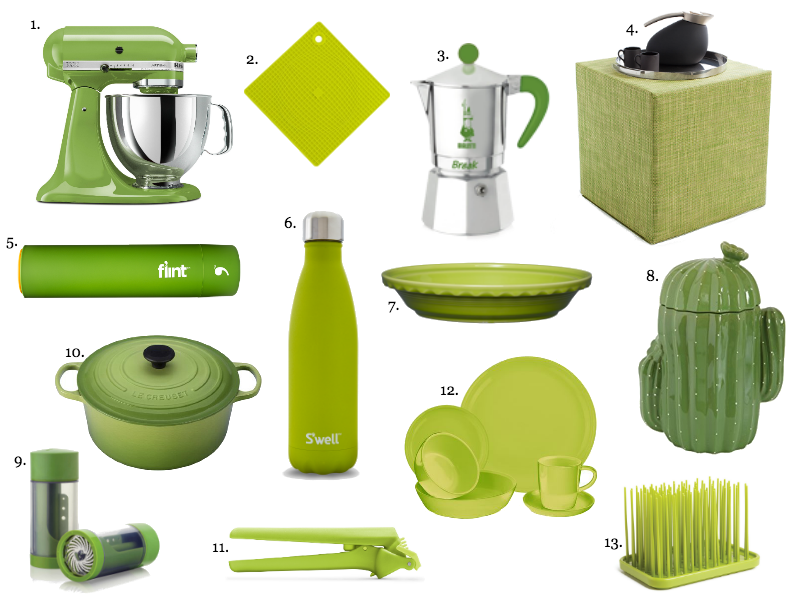 KitchenAid Artisan Series 5-Qt. Stand Mixer – https://www.kitchenaid.com/shop/-%5BKSM150PSGA%5D-400120/KSM150PSGA/
Casabella Silicone Pot Holder/Trivet – http://casabella.com/silicone-pot-holder-trivet/
Bialetti Break Coffee Maker – http://www.bialetti.com/coffee/stovetop/break-c-1_7_106.html
Chilewich Mini Basketweave Cube – https://www.chilewich.com/store/cubes/cubes/mini_basketweave/dill
Flint Lint Roller – http://meetflint.com/pages/shop-all-products
S'well Water Bottle – http://www.swellbottle.com/product/bpa-free-thermo-vacuum-insulated-water-bottle-stone-collection-peridot/
Fiesta Deep Dish Pie Baker – https://www.fiestafactorydirect.com/p-1466-deep-dish-pie-baker-lemongrass-487.aspx?pid=184
Creative Co-Op Cactus Cookie Jar – https://www.wayfair.com/Creative-Co-Op-Terrain-Stoneware-Cactus-Cookie-Jar-DA6221-L1191-K~XRL5474.html?refid=GX112603345683-XRL5474&device=c&ptid=168217123276&gclid=Cj0KEQiApqTCBRC-977Hi9Ov8pkBEiQA5B_ipUvyBLsKsKhgPyc8w1WvquEc9wzDRReVw-AO8lF69_UaAoij8P8HAQ
Microplane Herb Mill – https://us.microplane.com/kitchen_en_us/microplaneherbmill.aspx/
Le Creuset Round Dutch Oven – https://www.lecreuset.com/explore-by-color/shopby/color-palm
Dreamfarm Garject Garlic Press – https://dreamfarm.com/us/garjectlite/#
CW by Corningware 6-Pc. Dinnerware Set – http://www.corningware.com/6-pc-sprout-dinnerware-set/1124979.html
Umbra Grassy Organizer – https://www.containerstore.com/s/bath/umbra-white-grassy-toothbrush-organizer/1d?productId=10022658