How to Fake That Emily Henderson Is Your Designer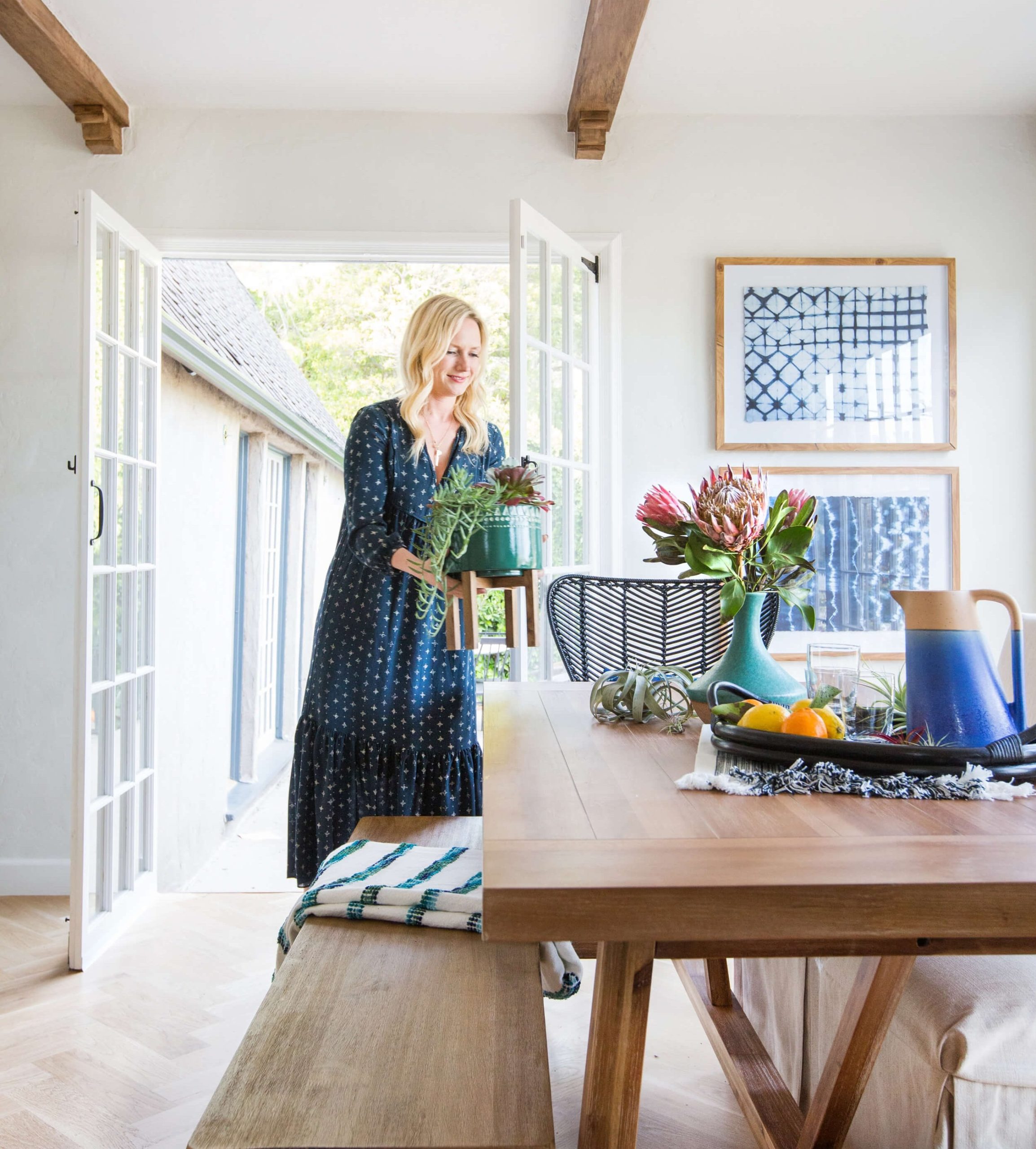 When it comes to decorating and style, Emily Henderson has an insane amount of talent, attention to detail and an incredible ability to refresh or repurpose any room without breaking the bank (aka low-cost luxe). Maybe there isn't enough of her to go around and decorate our homes, but take a look at some of my EHD favorites and let's all pretend she's on her way to sprinkle some of her magic decorating dust at your house and mine.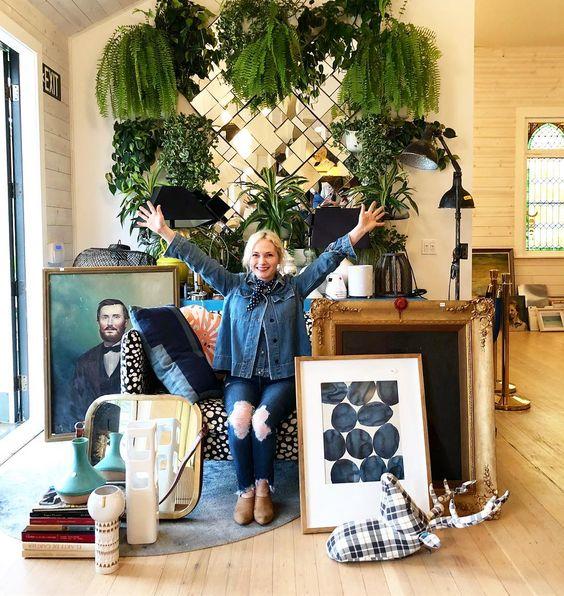 How does HGTV's Design Star, wife, mom of two and Target's Home Style Expert describe her style? "Happy, eclectic, with a little bit of weird," says Em. To add to that, Emily knows exactly when, why and where to throw a punch of color.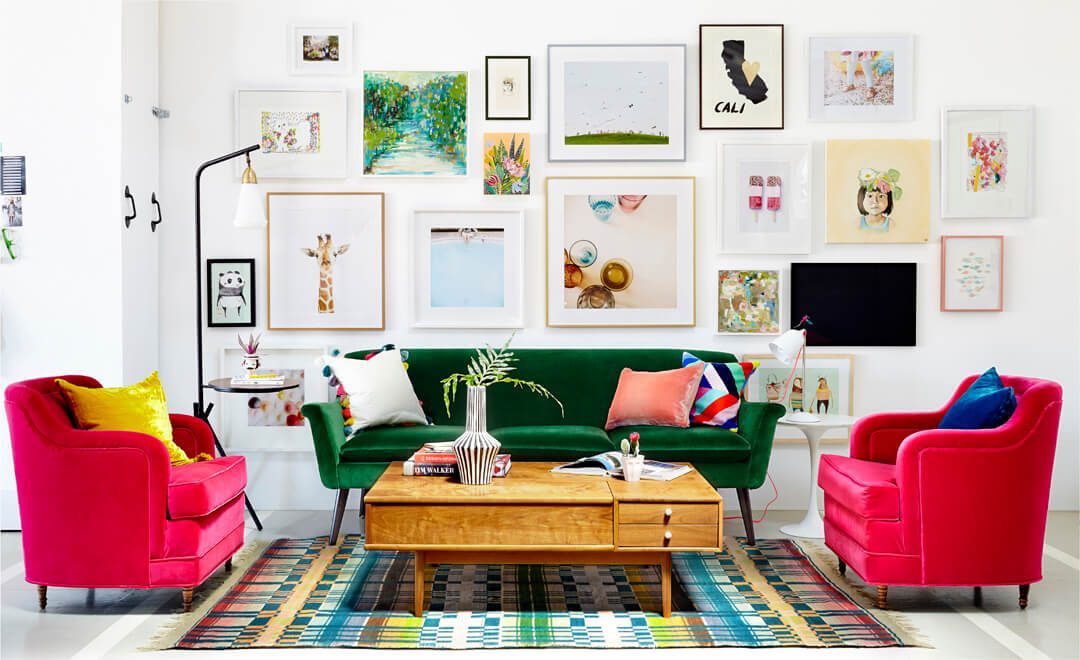 And, speaking of color, this iconic living room and wall gallery of Oh Joy's studio designed by Emily, obviously has no shortage of colors or statements pieces here.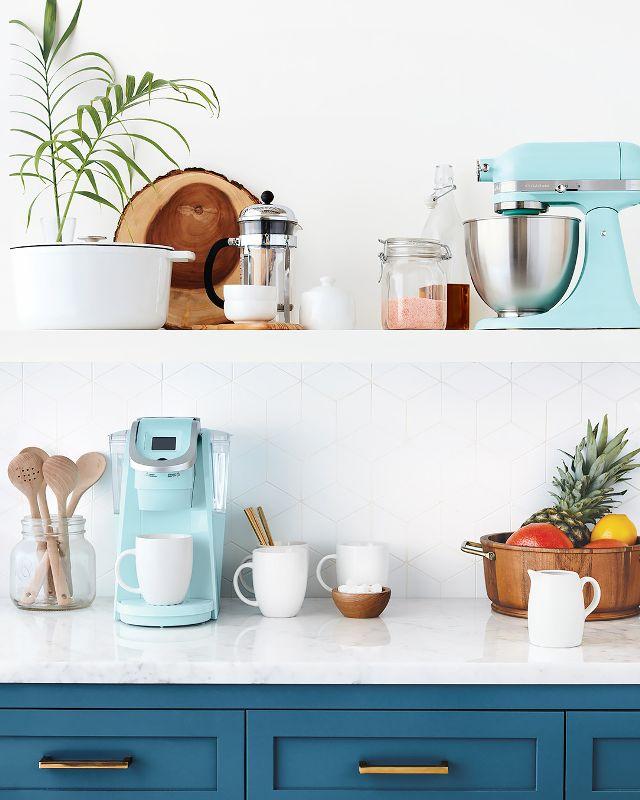 Throw some color and organization in the kitchen. A splash of a happy hue with small electrics can go a long way. Choose an accent shade that pairs with your countertop, backsplash and cabinets and double your storage space by adding shelving. I like to keep my KitchenAid mixer and go-to Dutch oven in reach so they're easy to grab when I need them, with my coffee station and more frequently used items, like cooking utensils on my countertops. The key to maintaining a beautifully decorated kitchen is to keep countertops neat and clutter-free.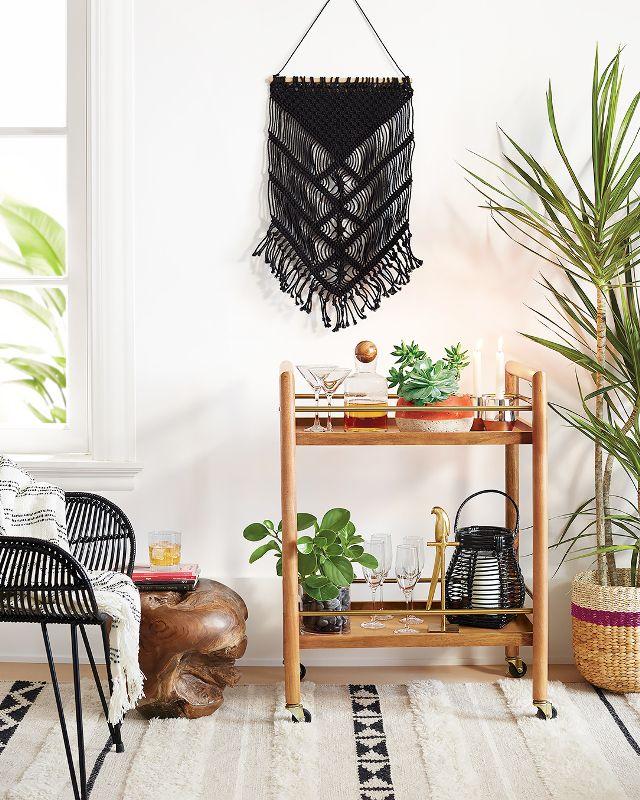 If you're more globally inspired, use neutral wall colors and have fun with texture and textiles. And, in any decorating direction, warm up a space with pillows, throws, or rugs and add metals such as gold, copper and brass. If you're short on ideas, fresh foliage or a bar cart can always set off or break up a room.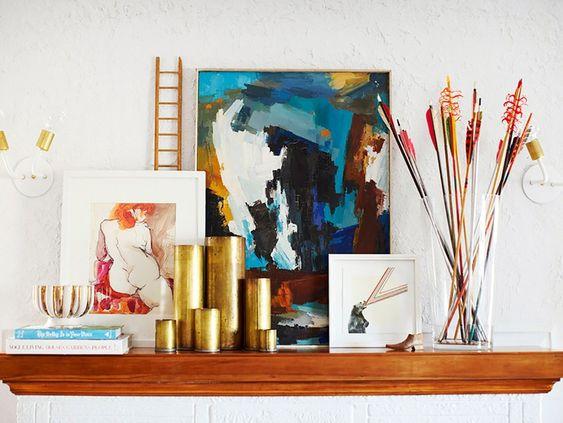 It doesn't have to be a holiday to decorate your mantle. I mean, the fireplace is usually the room where your family pretty much lives. It's where all the cuddling, Netflix, playing with the kids, dog and basically, the room where all the family magic happens place. Spruce it up and show off your personality by layering artwork, adding candles, stems (fresh or the real deal), or creating a gallery wall. Also, you can never go wrong with objects you've collected or have a special meaning.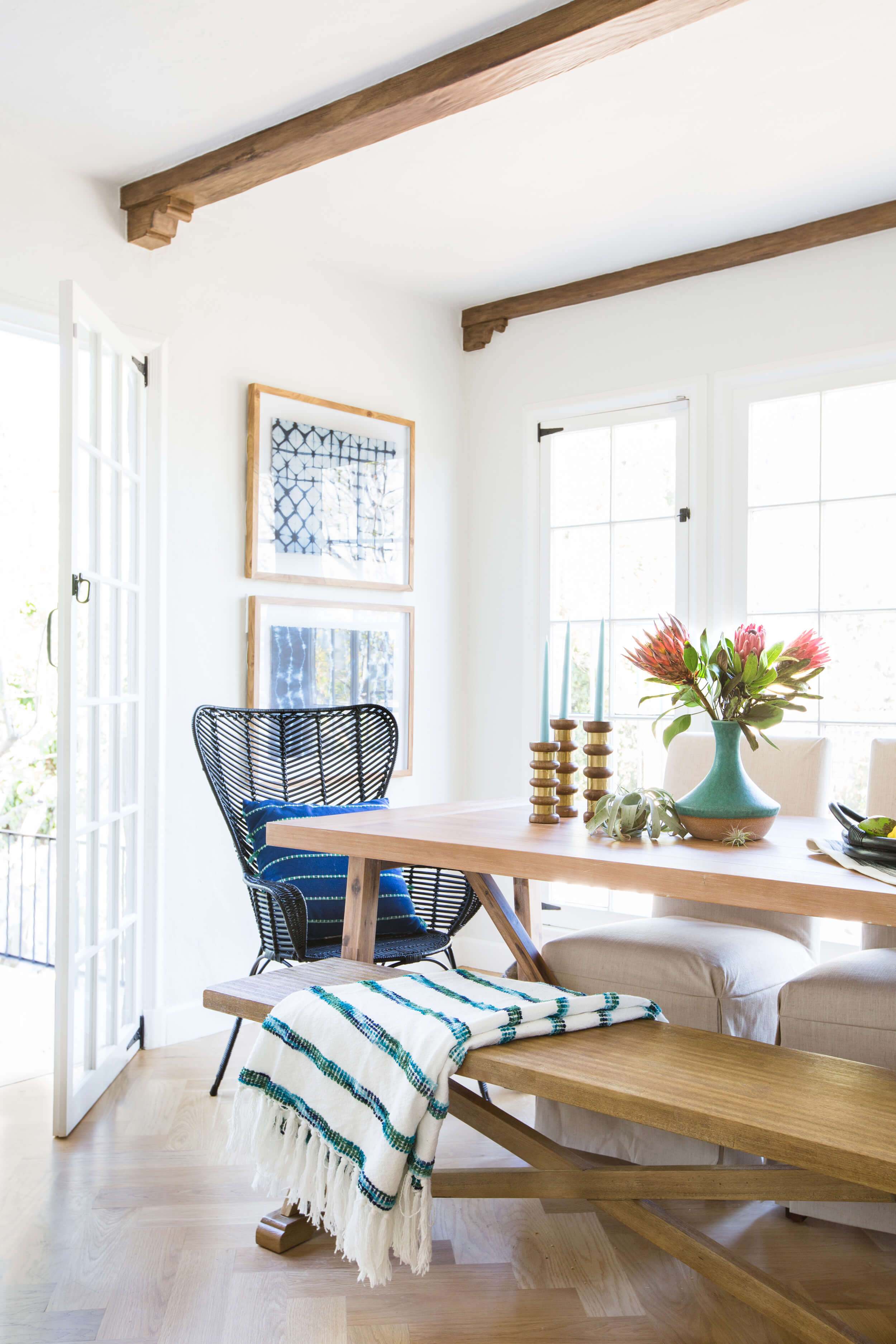 More often than not, dining rooms can get a little too formal and stuffy. Make it comfortable! Add an element of surprise by mixing up your seating with style and color. Mix n' match a bench with some wing back chairs and maybe some that are a bit more traditional, with prints and artwork for an inviting look that makes you and your guests want to linger over wine for hours after dinner. I'm a little (okay, maybe a lot) obsessively obsessed with blue right now, but I think these wing back's bring in just the right vibe.
Framed art, tropical flowers and plants can also make a room feel less serious.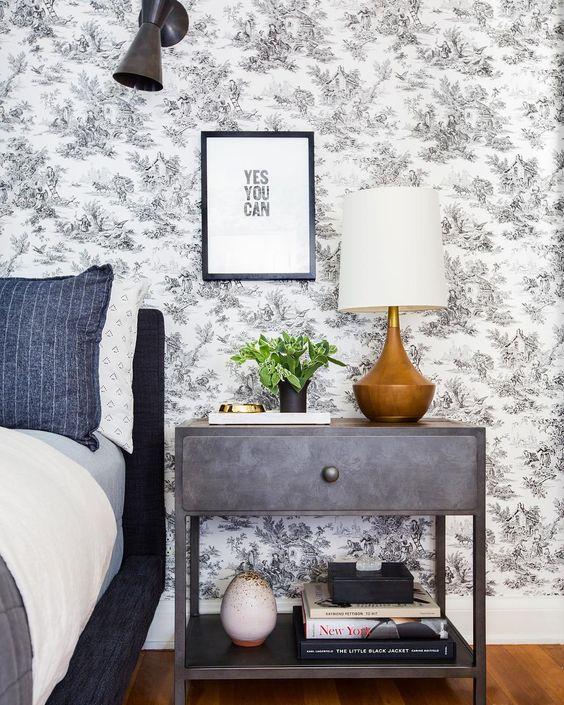 If you're going to splurge on anything, put your money into accents or pieces that make a big impact, most especially in the bedroom or bathroom. Wallpaper is not only high on the popularity list this minute, but it's a total game changer. It adds drama and personality to your space, plus it doesn't necessarily need to be expensive. If you're renting, check into removable wallpaper. Shop at home and have fun styling your nightstands. There's loads of inspiration on Pinterest and take it from me; Em can style a nightstand like nobody's business, so check out her ideas.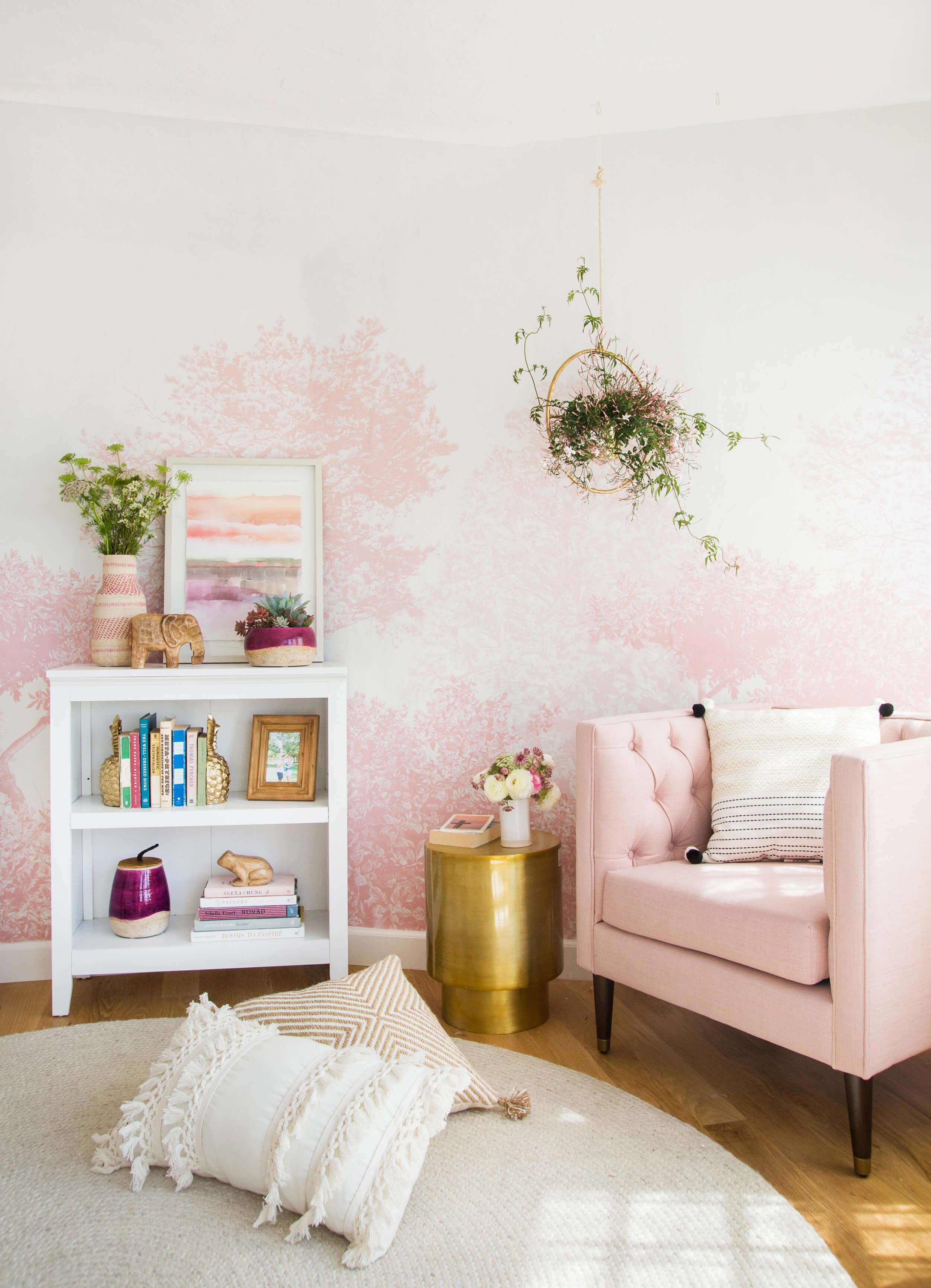 Even if you're not a fan of pink or having a kid 'cause it seems like everyone is right now, who wouldn't want a room that looks like this?
I LOVE this wallpaper.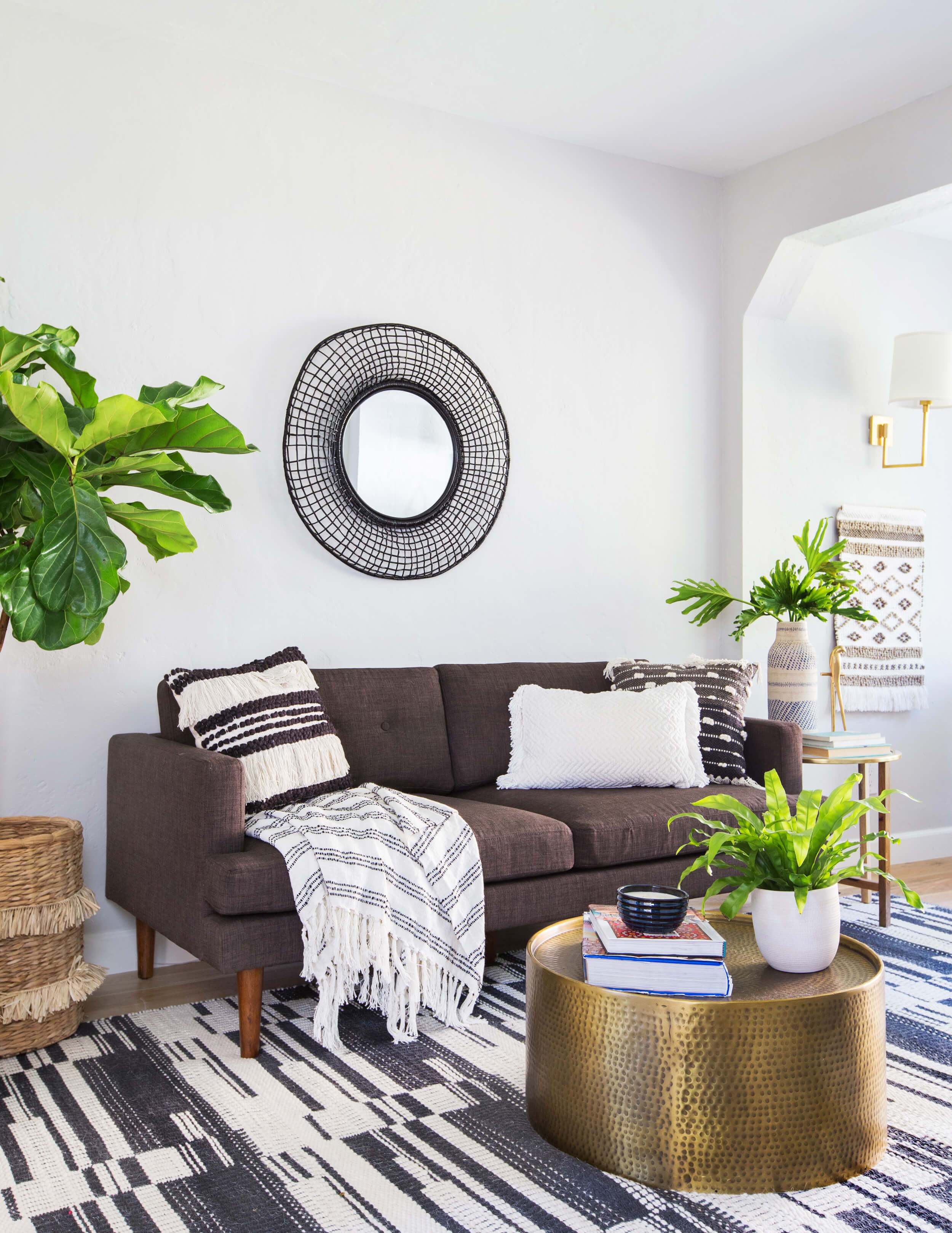 I can't say enough about an accent rug. They make any room look and feel complete and can be the missing link to decorating a great room. You can also make a room (extra) cozy by layering up and even over wall-to-wall carpeting. The really good news is, if you're hunting for a rug, you can find one you love within your budget.
What I learned about faking Emily Henderson is my Designer? Whether you love an eclectic, Boho or any other style of decorating, never take things too seriously.