How to Incorporate Ultra Violet, Pantone's 2018 Color of the Year, Into Your Home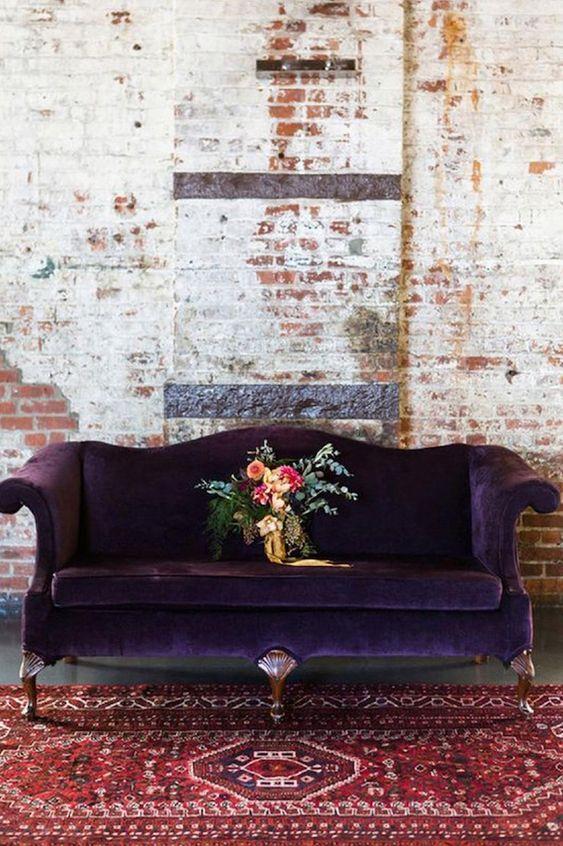 I love big, bold and beautiful color as much as the next girl, but I have to admit – I was a little thrown off when I learned Pantone announced Ultra Violet as the Color of the Year for 2018. I mean, while I love the message of inventiveness, imagination and taking our awareness and potential to higher levels, the color purple (bolder sister to Ultra Violet) can probably change the world easier than decorating your home with it. Well, at least I thought so until I did my homework.
What did I learn? I actually became a little fascinated with the color and decided to give it a break. Turns out, while there's a lot of emotion behind this color, there's also some great design ideas on how to decorate with this non-traditional shade and here are some of the best ideas I found all year.
Make a statement
While a weathered brick wall backdrop is a statement all of its' own, the combination of this purple velvet couch paired with a red rug channels an almost layered look with a warm, inviting vintage style, which is exactly what I want in a living room.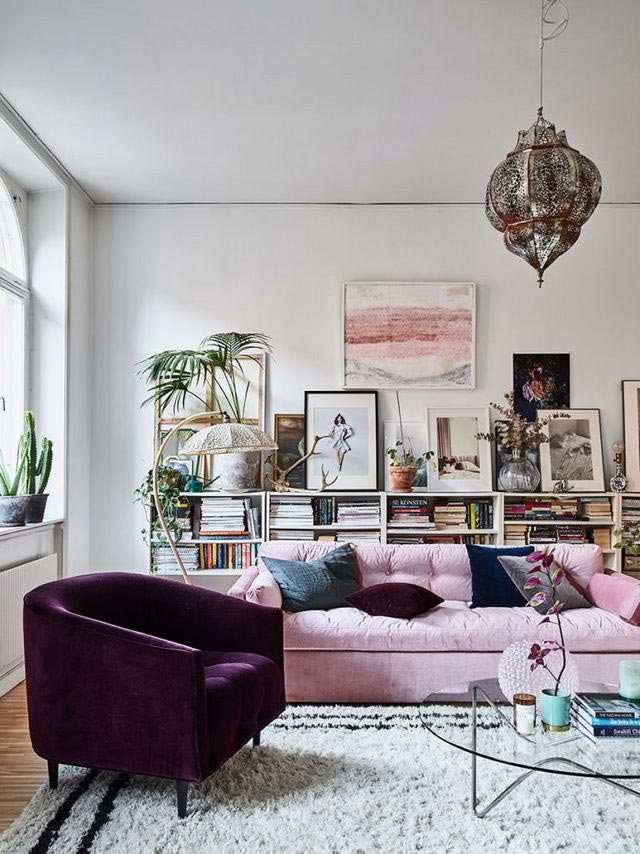 For more Scandi design appeal, pairing the color with a softer shade can also add character and give a space an eclectic vibe.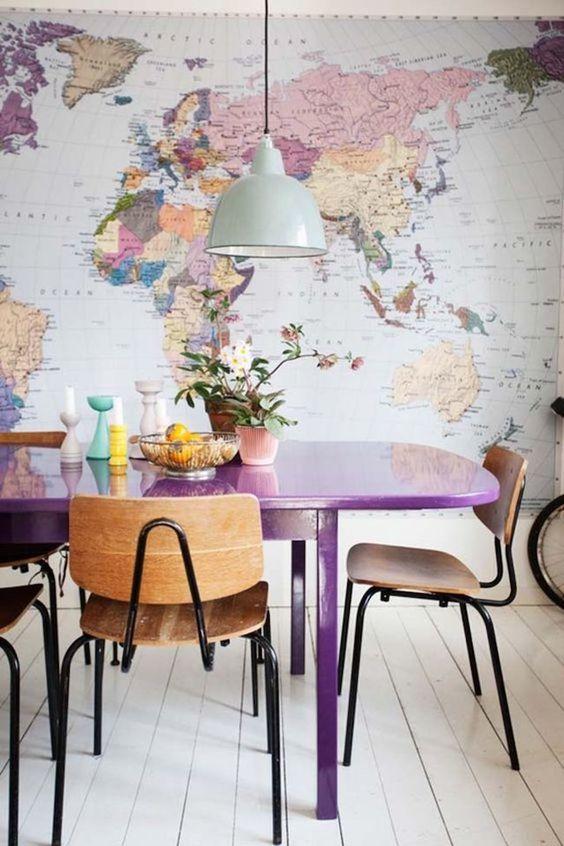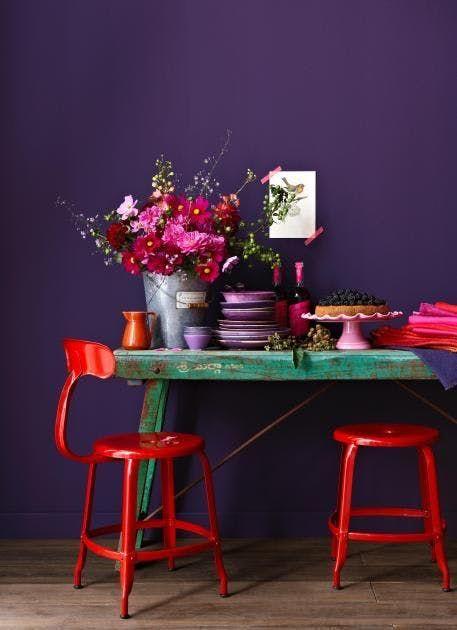 Create Some Drama
The kitchen is the heart of your home. It should be warm, inviting and where everyone wants to be. Get dramatic by painting an accent wall and since you might already be outside your comfort zone and pair this pretty hue with another fun color. Deep purple and these cherry tomato bar stools make a stunning combo. The results of these dynamic shades are bold, vibrant and far from basic.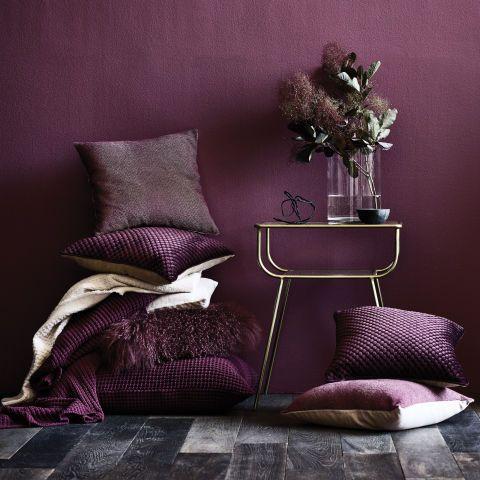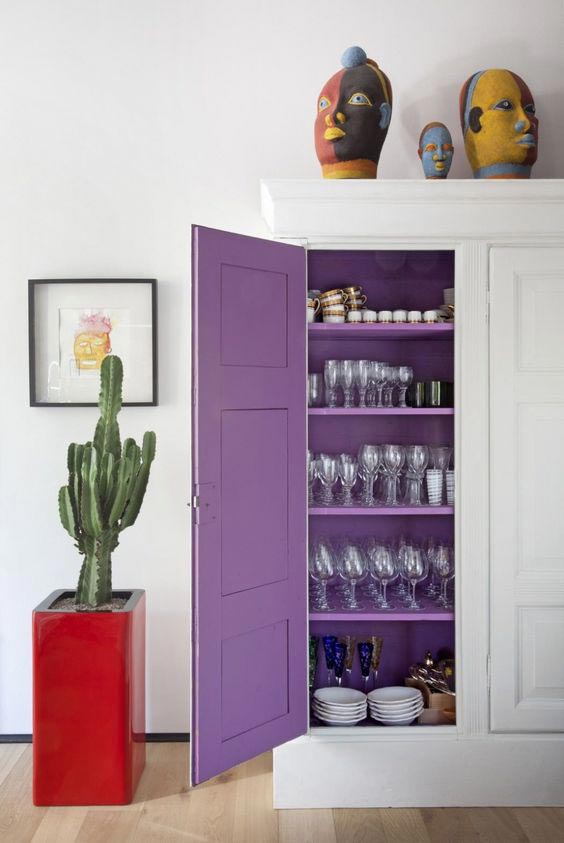 Get Your Feet Wet
Not ready to totally dive in? Just dip your toes in with this delicious color by changing up your pillows, adding a throw or some new accessories. Or, paint the inside of a cabinet or chest. You don't have to go big to get the look.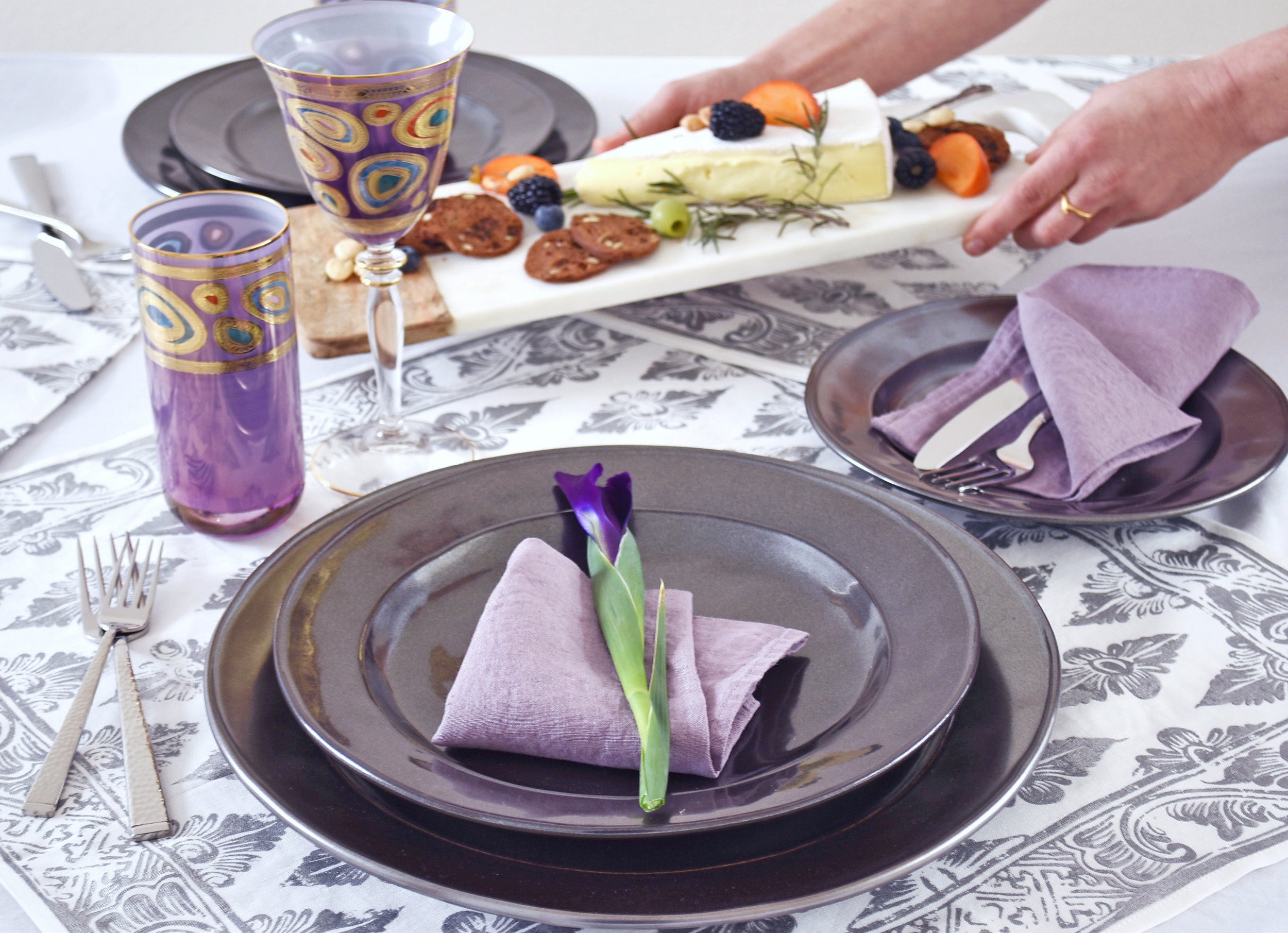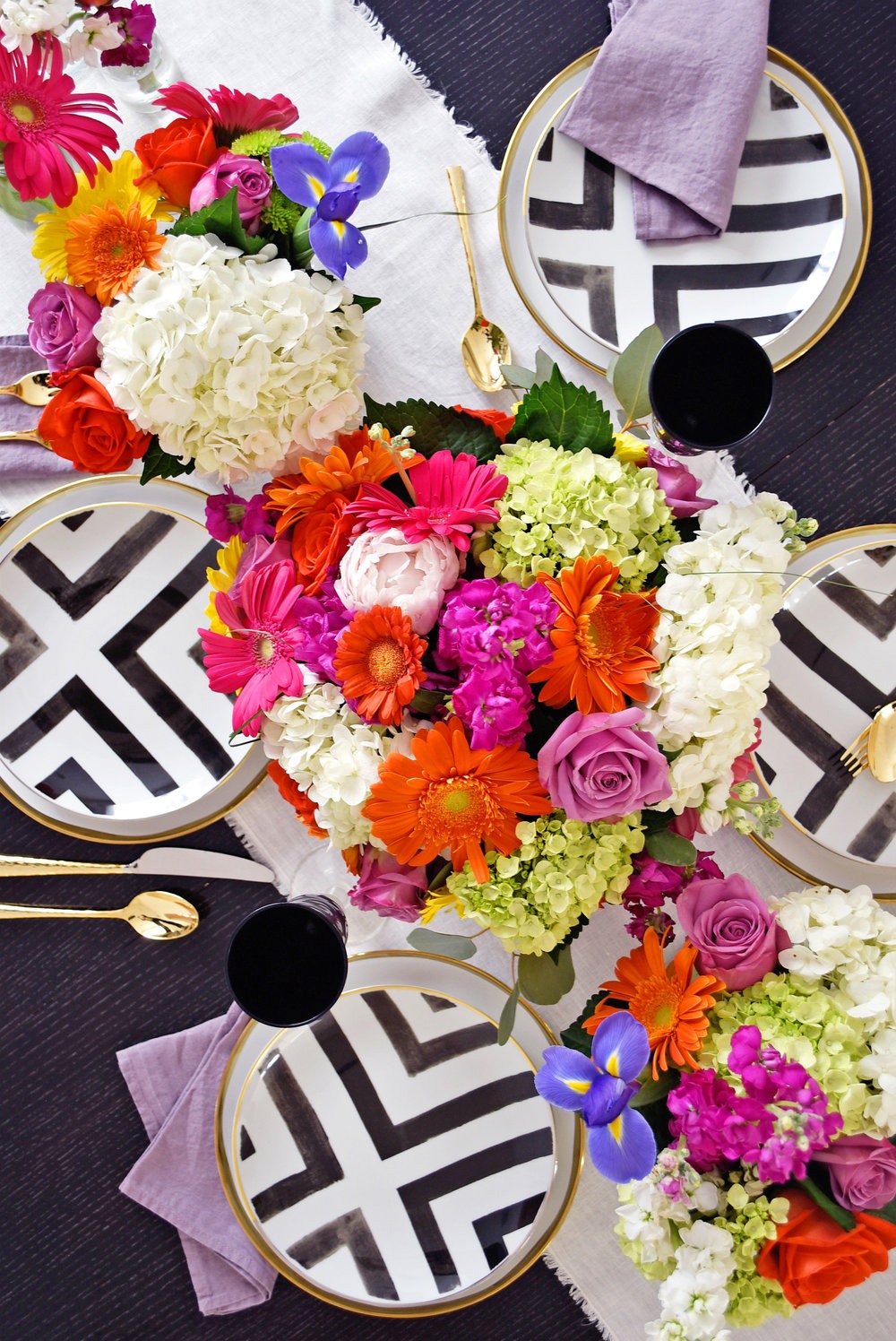 Set a Bold Table
The easiest way to introduce any new color into your home is on the table. Napkins, runners, placemats and glassware won't break the bank and are the perfect accents for setting a beautiful table.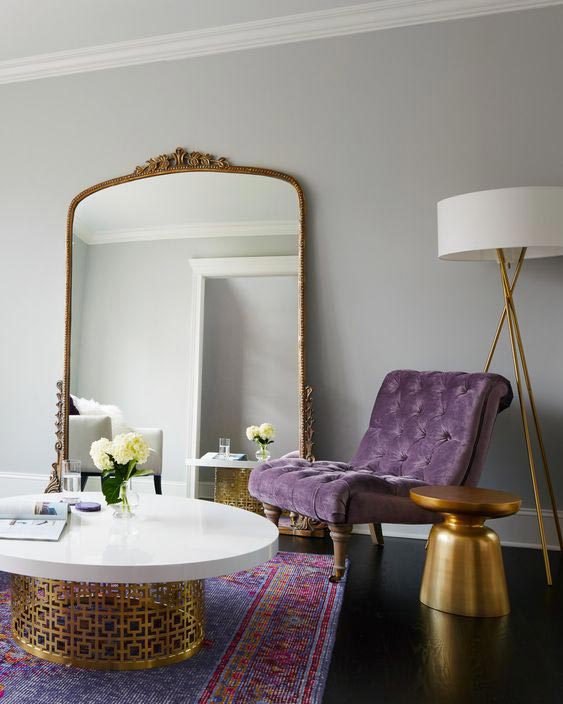 Dazzle a Space
Sometimes it takes a powerful and ornate Moroccan rug to bring the spirit of a color into a space. And, we all know metals are super-fashionable this year. Gold accents with ultra violet adds a little whimsy and a lot of romance to a room.
While I'm not quite ready to shelf Millennial Pink, I have to admit Pantone's choice for 2018 is making the world a little brighter.