Overnight Baked French Toast Is the Easiest Decadent Weekend Breakfast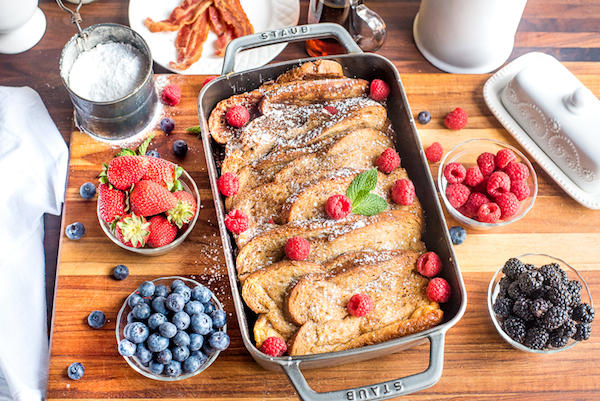 I don't know about you but sleeping in has to be the world's greatest gift ever. With three kids under 7-years-old, including a 6-month-old, I am pretty much the classic walking mom zombie right now. Getting to sleep in and have breakfast ready to go sounds like a dream come true!
This overnight french toast casserole is so simple and comes together super easily with basic ingredients you likely already have in the house. Fresh berries and mint make a beautiful addition, especially if you have company.
I've also been known to pile on fresh peaches, nectarines, plums or apricots. The stone fruit family works particularly well in this situation. Fresh fruits work amazing with just a sprinkling of sugar, or you can cook them down in a pan a little with butter and sugar for a delicious hot fruit compote.
But if you don't have any of those things please…don't let that stop you! This is delicious with syrup, powdered sugar, or even a bit of jam that you rummage out of the back of the fridge from peanut butter and jelly duty.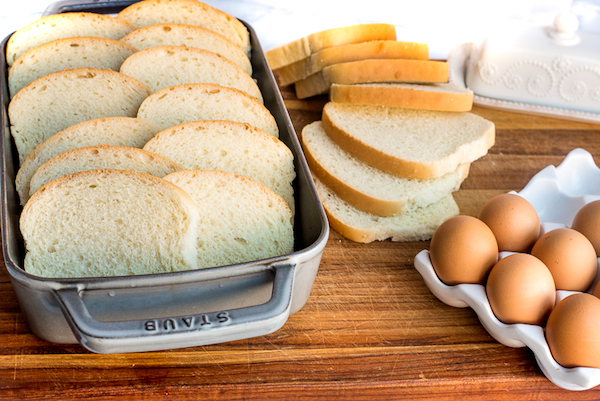 I like making this recipe with any bread we have in the house but it I have a particular love for it with thicker whole grain breads when I'm craving something substantial. It's also delicious with leftover brioche bread in case your family makes loaves of that each week (or gets gifted it from generous friends like we do!).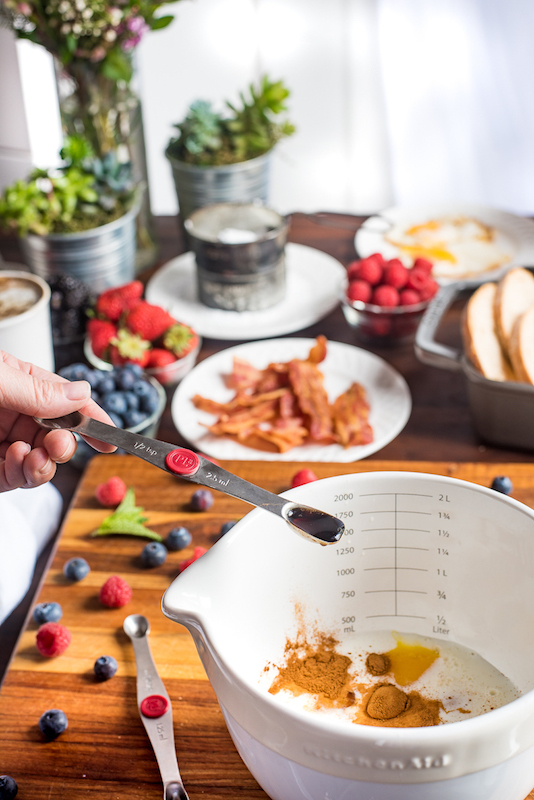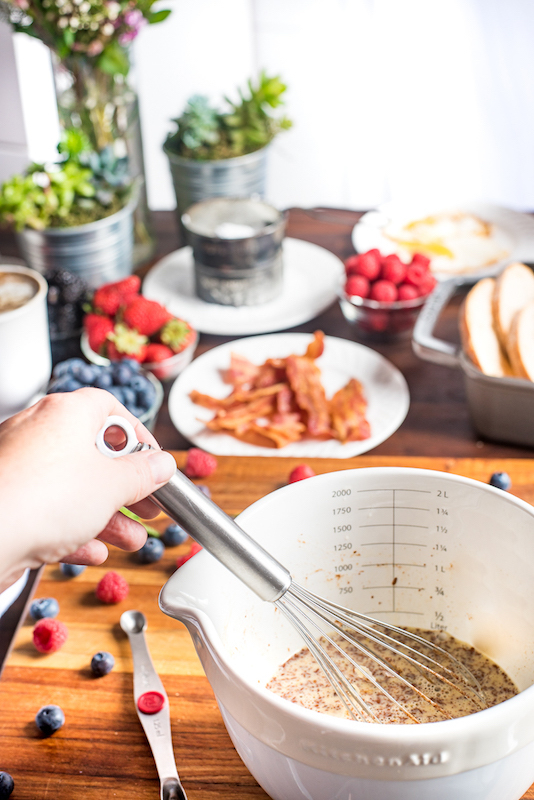 Serve it with bacon or sausage, sunny-side up eggs and big pitchers of orange juice and coffee for a full breakfast spread that will get everyone going on a delicious and satisfied morning!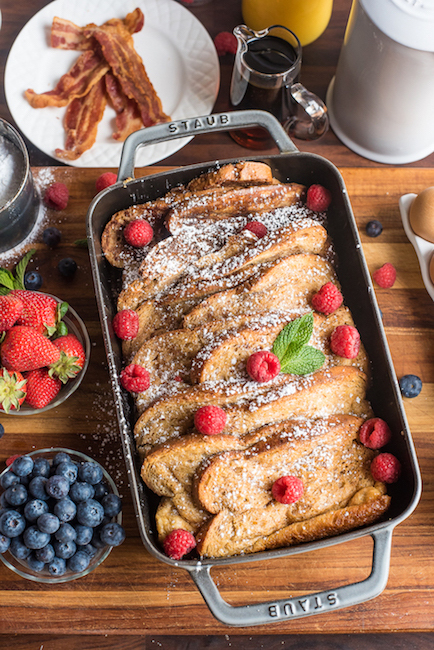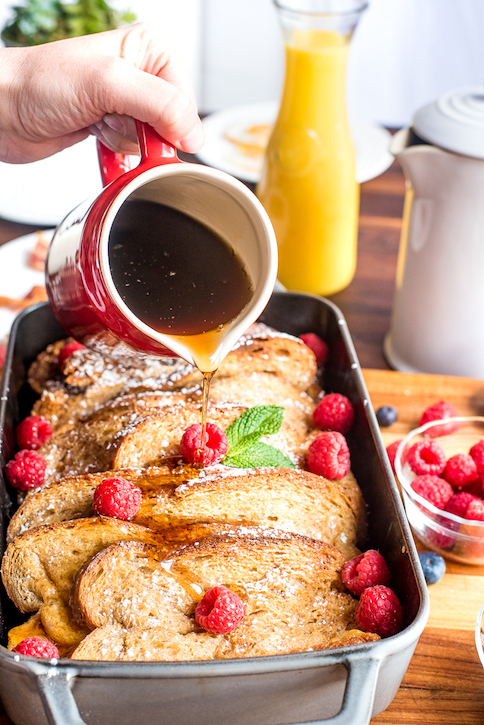 Overnight Baked French Toast Casserole with Strawberries & Raspberries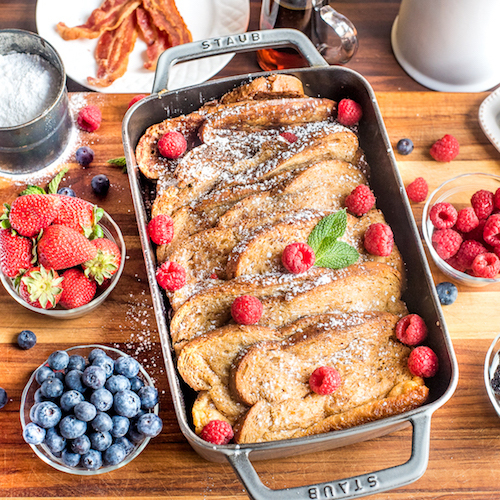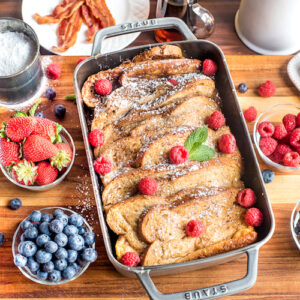 INGREDIENTS
6 slices of French Toast bread
2 cup milk
6 eggs
½ cup butter, melted
1 teaspoon cinnamon
½ teaspoon nutmeg
2 teaspoon vanilla extract
Pinch of salt
Toppings:
Powdered sugar
Whipped cream
Maple syrup
Butter
½ cup raspberries, washed
½ cup strawberries, chopped and washed
INSTRUCTIONS
Grease a 9 x 13 baking pan. Add 6 slices of bread to pan.
Mix milk, eggs, butter, cinnamon, nutmeg, and vanilla in a bowl. Pour mixture over bread.
Cover pan and refrigerate overnight.
Preheat oven to 375.
Cover with foil and bake for 45 minutes or until the top is browned.
Remove the foil and let cool.
Add toppings and serve!