Organize Your Scarves, Belts & Accessories This Weekend
Spring is definitely in the air. The sun is shining, the days are getting warmer, longer and there's Springtime feels everywhere.
Before spring fever sets in, here are some easy tips to whip your hats, scarves, handbags, belts and sunglasses into shape and get ready for those happy days ahead.
The best time to edit and organize just about anything is in between seasons, which is perfect because by the end of a season you're itching for some new things anyway. Since style and tastes change, eliminate anything that you're just not that into anymore.
HATS:
Finding the perfect solution to hang your hats is not always easy. If you love a good hat box (and I do!), grab some at The Container Store. They're pretty much perfect. And, if you're a DIY'er, this hanging copper hat rack is almost like instant art. You can find the step by step on how to build your very own on A Pair & A Spare.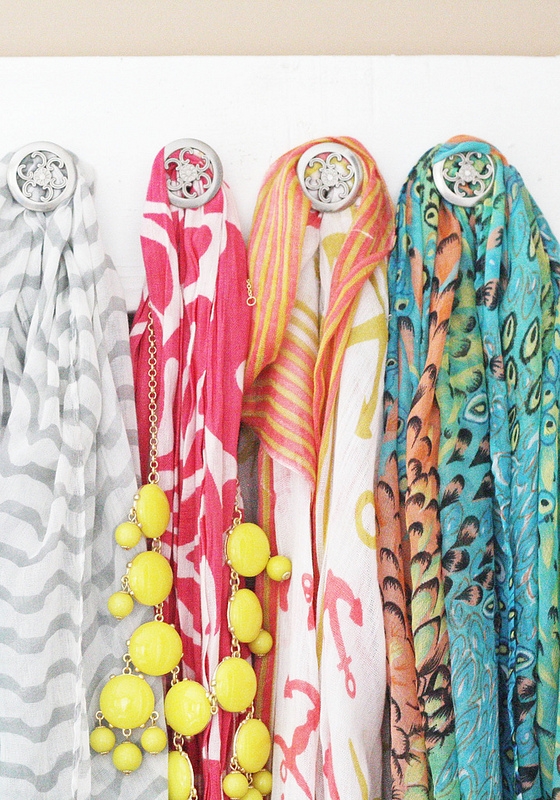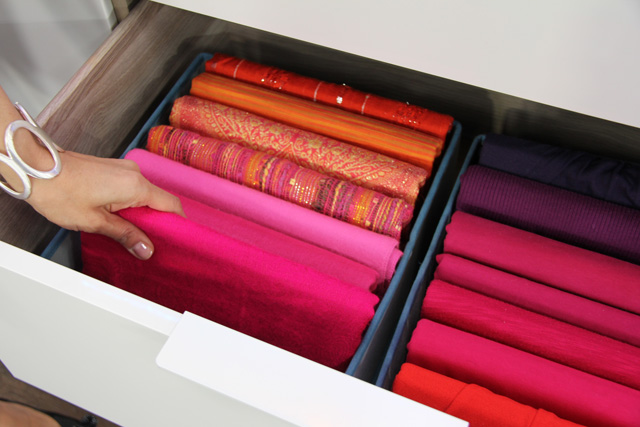 SCARVES:
Based on the space you have to work with, organize scarves using a wall rack , towel bar, a hanging scarf organizer, or find a way to use crystal knobs. Scarves look beautiful when organized by color and it also cuts down on the amount of time you spend finding the one you're looking for. Fold the rest and "file" in a drawer.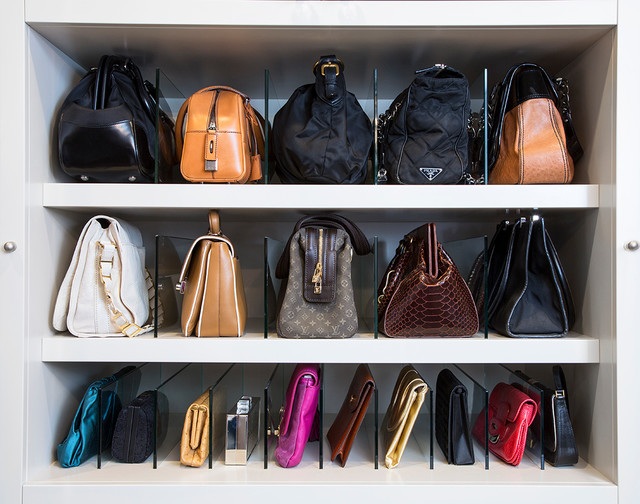 Handbags:
Pay homage to your handbags, purses, and clutches by giving them a proper home. Acrylic Shelf dividers are easy to use and an excellent solution for keeping bags neat. Short on space? Hanging purse organizers are the answer. Remember to take good care of your bags by stuffing them with bubble wrap to hold their shape and use dust bags on those you store for the season.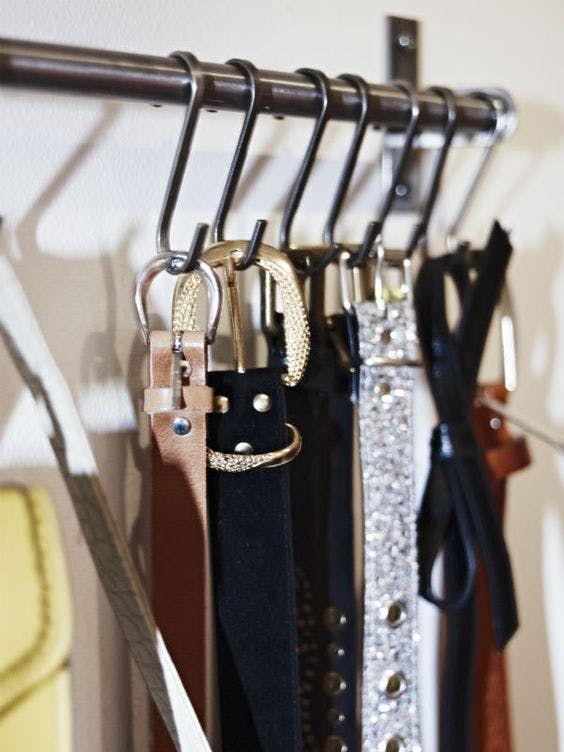 BELTS:
"S" hooks are totally awesome for hanging belts on a towel bar. They slide to give you the space you need for multiple sized buckles and cost just about nothing, so with that and your Bed, Bath & Beyond 20% off coupon, they're basically free.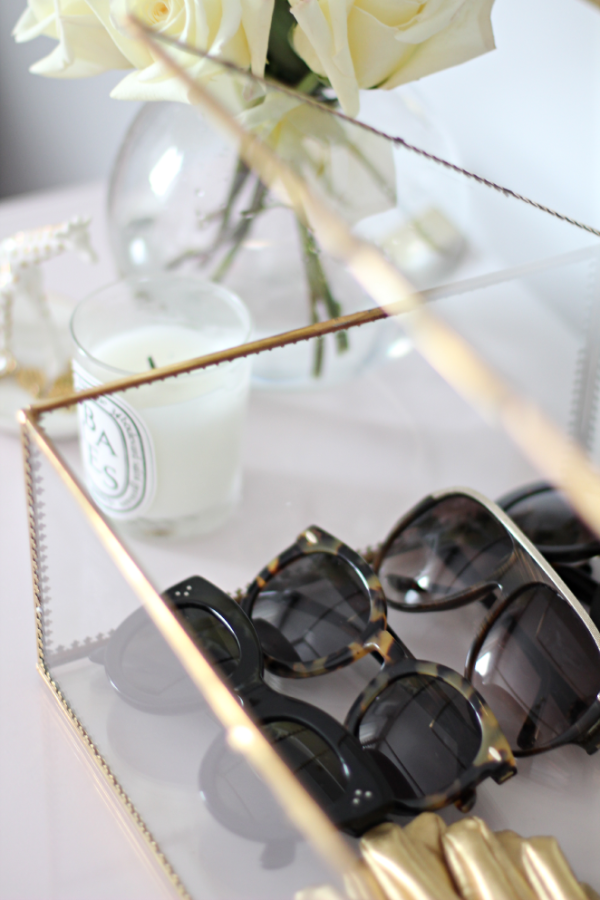 SUNGLASSES:
The thing about sunglasses is, they're expensive! Keep them contained and scratch-free in a pretty glass case or acrylic box. Plus, you'll always know where they are, which is also a huge time saver.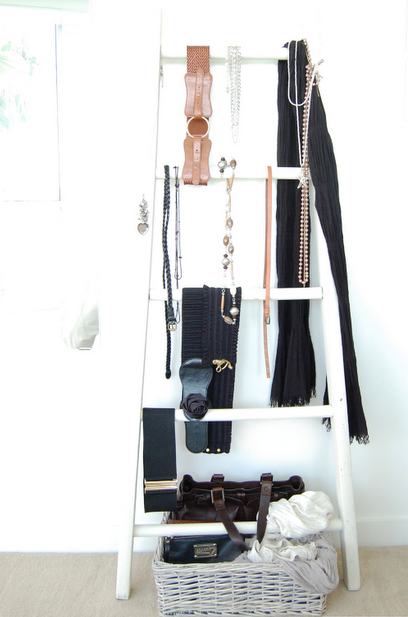 I can't say enough about ladder storage. Use a ladder to hang your go-to hats, bags, belts, jewelry, and you'll be out the door lickety-split.
xx, Deborah