Minimalist Organization Tips – Decluttering & Organizing Your Home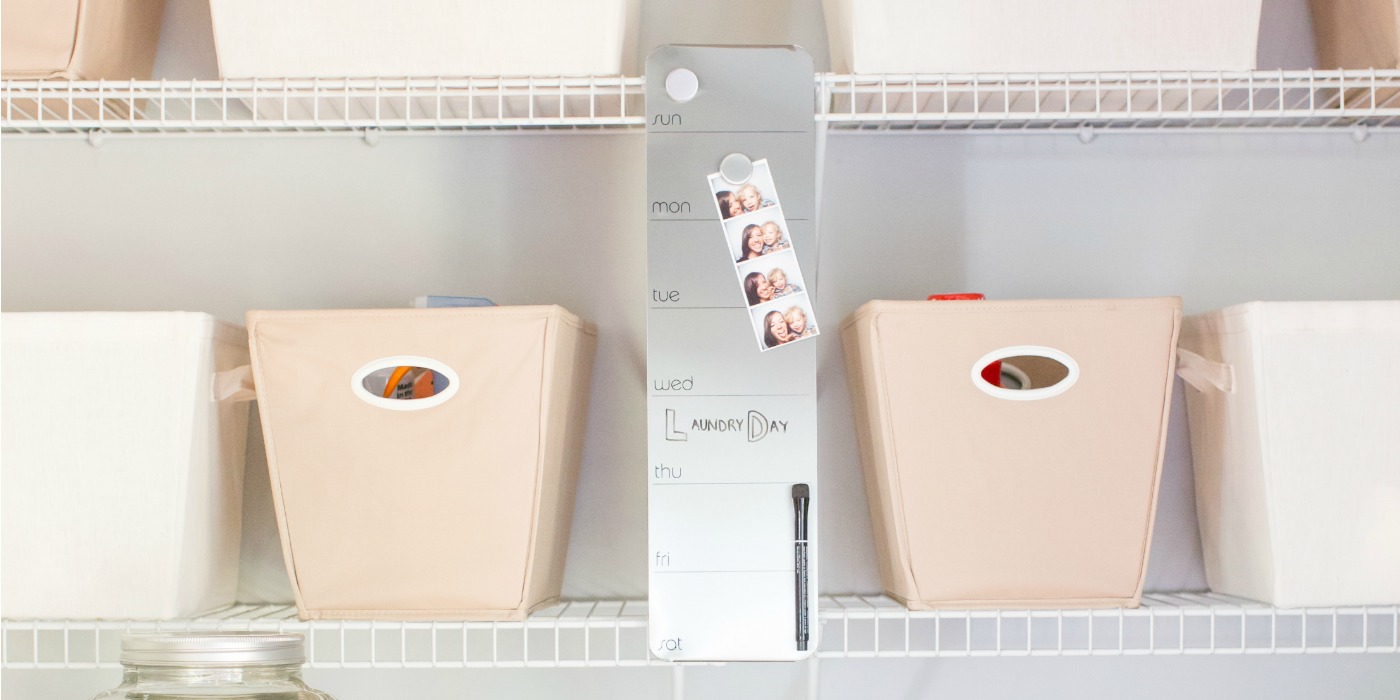 Since moving so frequently the past year, I've mastered the art of decluttering. I've always been a little obsessed with home organization. Yes, I was the one that color coordinated her gel pens while taking notes in class and since then has even color and categorically organized her closet.
Now that I have two children and we have lived in four different houses in the last year, I have learned to stick to a minimalist home organizing approach when it comes to the material possessions I keep. It makes life easier with less mess to pick up and allows me and my family to have a relaxed sense of mind while in our home.
It wasn't until we moved into our current home that we really made an effort to take the minimalist approach to sort through and declutter. Don't get me wrong, it can be an overwhelming task. It is completely worth it in the long run, though. Whether you are doing this process while you're packing, unpacking or sticking around, it is best to take it one piece at a time.
It's only been a few months since we moved into our current home and I'm still taking my time going through our things. I have two closets left: the master bedroom and the laundry room. To use it as an example, I've chosen to show you a before and after look into my laundry room!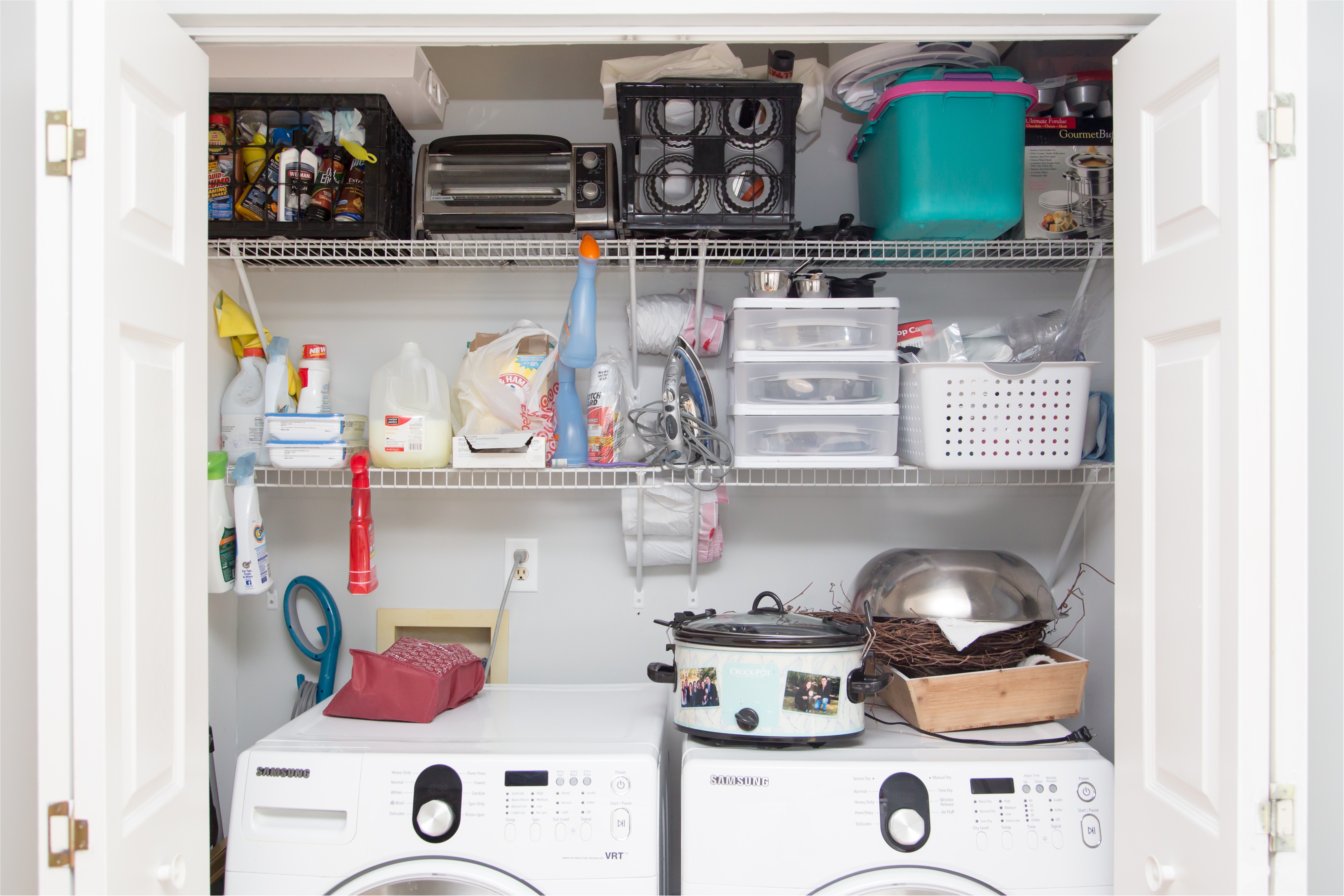 Pace yourself.
Take it one drawer, one shelf or one box at a time. If you try take on your minimalist organizing project by tackling the entire house at once you'll spend more time confused and less time making good decisions.
Plan ahead before making purchases.
First rookie mistake: going crazy in the organization section at the store and purchasing tons of bins and baskets. You need to plan ahead by measuring the space and making note of how many bins you really need. Just because there is space for another bin, doesn't mean you necessarily need to have one there. For minimalist organization purposes, go ahead and separate things into piles that would be living in these bins to make sure you're getting the appropriate sizes, as well.
Separate.
You're going to make two piles: one to keep and one to get rid of. You can later separate out your "Get Rid Of" pile into: discard, donate and sell. Tip: Write down everything you donate and take pictures so you can take it off of your taxes!
Take a vacation.
From your things, so to speak. Oftentimes, once I've separated everything out, I organize the items that I'm keeping back in their proper place. However, I don't have a lick of energy left to go through, donate or sell the 'Get Rid Of' things. I'll pick a place out in the open of our living room where I can see this pile every day, but not dwell on it. It acts as a constant reminder that it's there, I still have it, but it is going away, so get your last look. If it ends up in the garage, then you're likely to forget about it completely and it just adds to the clutter. Pretty soon by it being within view, you'll get tired of looking at it cluttering up your living room and make the necessary methods of removal: donate it or sell it.
Think twice.
Now that you've done all this hard work, don't go out and buy more things to fill the space. When you're out shopping, if you really think you want something, take it for a lap around the store. By the end of your shopping trip, if you can live without it, put it back. If you end up purchasing it, take it home and let it sit for one day. If you still want it, take the tags off and put it in its place.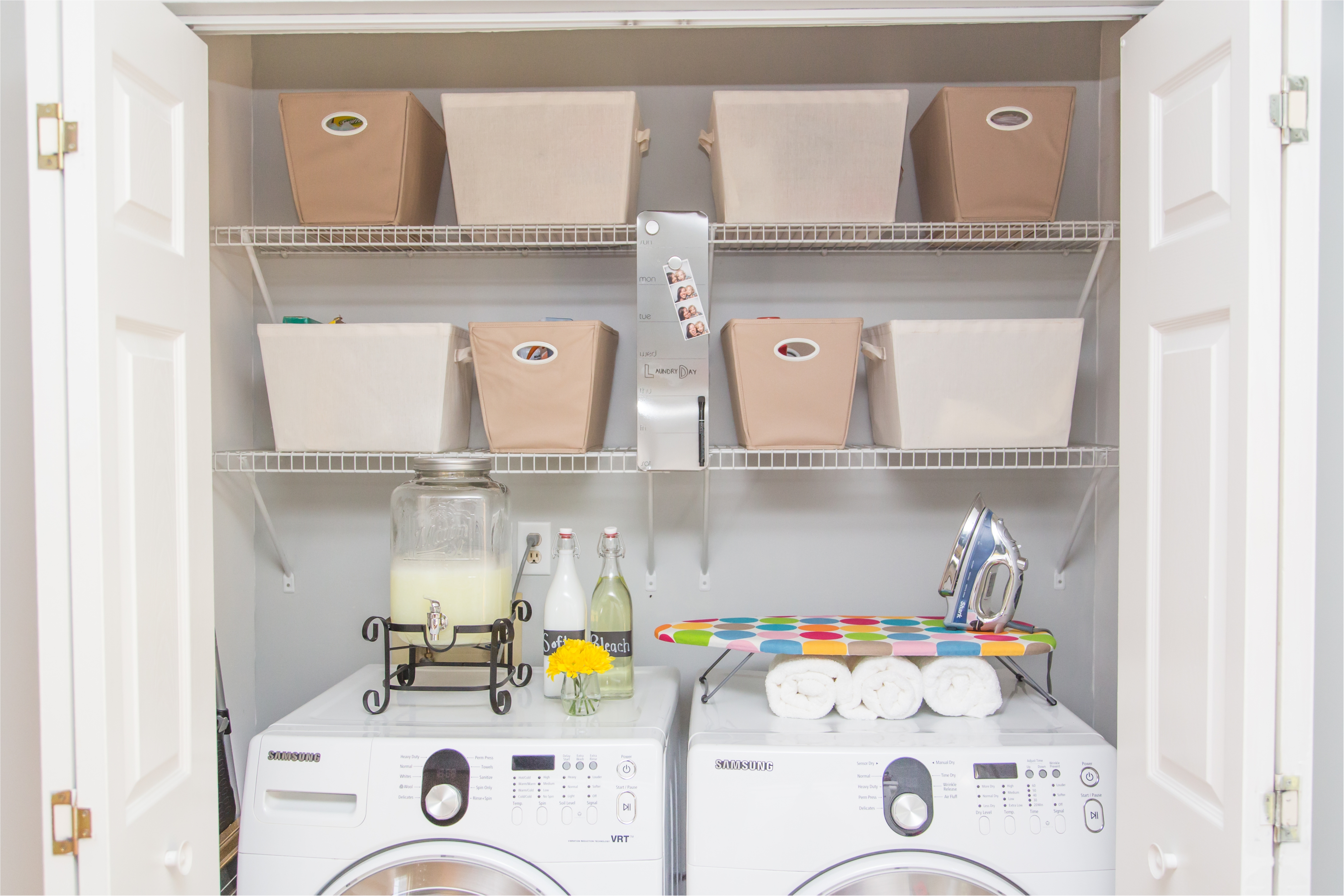 Once you decide on what items you can't live without, now's the time to organize. Like I said before, bins and baskets (especially ones with lids) are my favorite. It allows for maximum clean lines in true minimalist style. Make sure everything has it's place. If you're a mom like me, it helps knowing where everything is because my husband and children ask where things are all the time. I never have to go looking for them because I know exactly where they are.
Now let's look at the steps it takes to organize:
Take everything out of the closet.
Separate into your "Keep" and "Get Rid Of" piles. Set your "Get Rid Of" pile in your living room.
Now, it's time to go through and organize the things you've decided to keep.
Put like things together, however that may make sense to you.
Measure out your space and decide how big your bins and baskets should be.
Go shopping for your bins!
Place your things in the bins you've purchased.
If you'd like, you can label the baskets for extra definition.
I have never loved bins and baskets so much!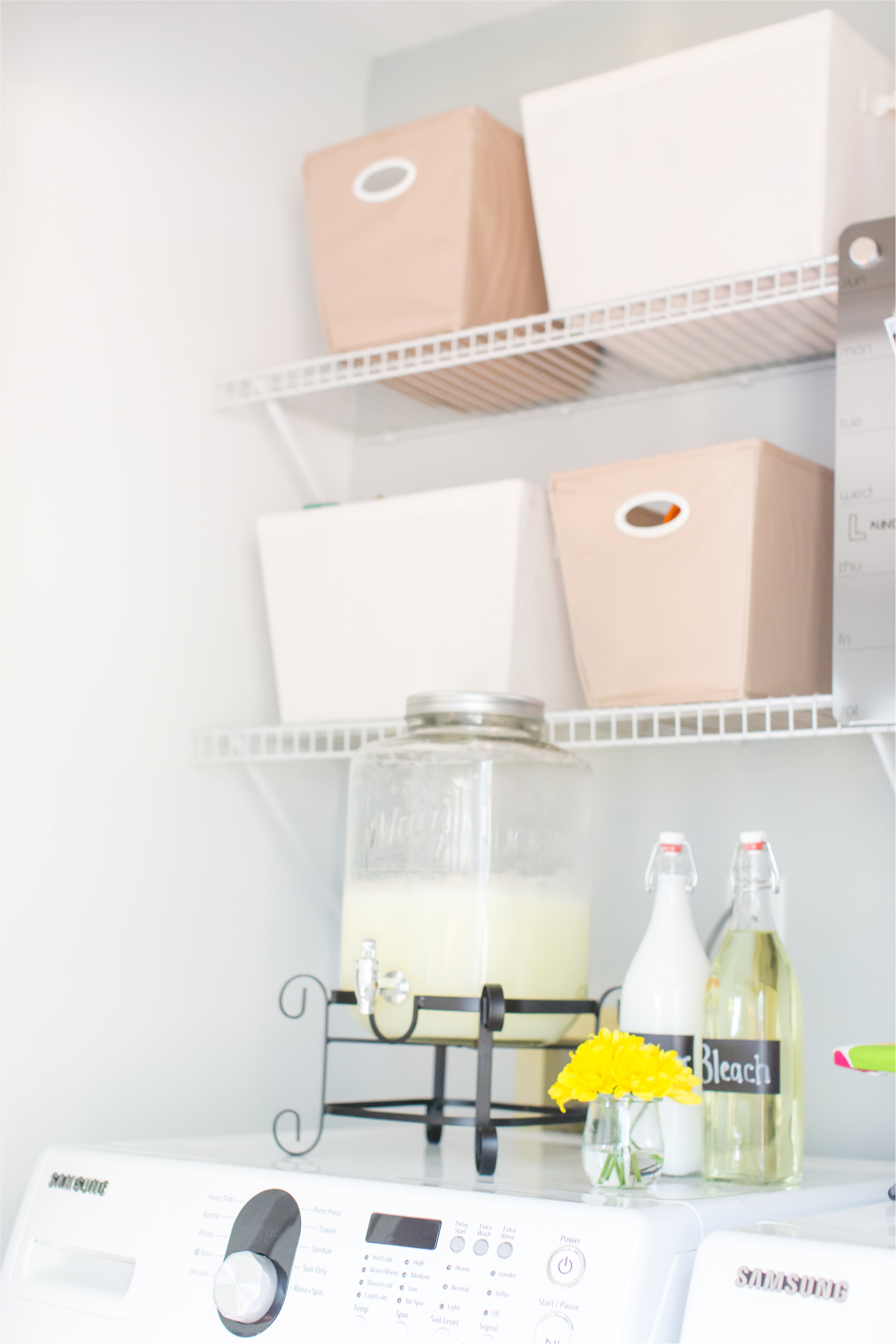 It's amazing how much stuff we accumulate. I mean, really, how often do you wear that wedding dress, read from five bibles or play with the figurine your uncle gave you when you were born? Trust me, it's a wild emotional roller coaster ride to declutter and organize. It's sometimes sad to see sentimental things go, but I feel relaxed knowing that maybe someone else is enjoying them as much as I once did. It's also refreshing to look around your house knowing that everything is in its place and you see clean lines and minimal stuff.
I wish you the best in your decluttering and organizing journey!