How to Clean the Inside of Your Car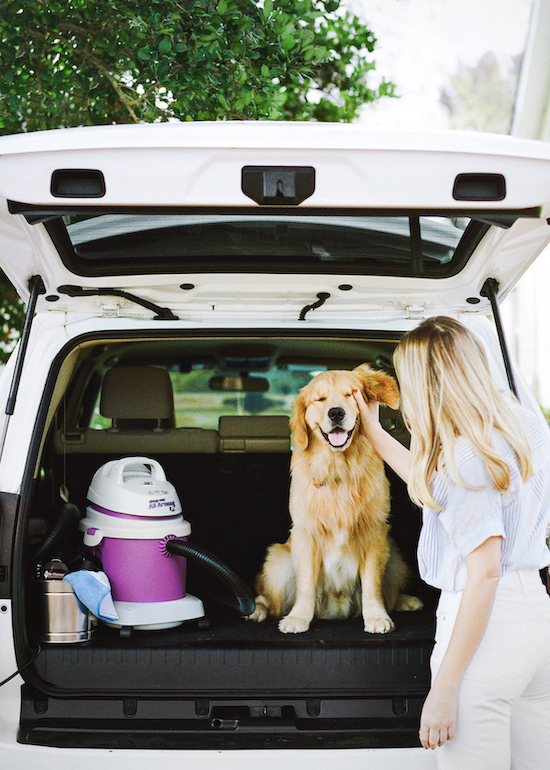 A car is like a little home away from home. Like any personal space, keeping it clean and organized will help with mental clarity and emotional well-being.
To give your car a clean sweep in under 15 minutes, roll out the wet/dry vac. This is the perfect tool to keep in the garage or workshop because it can handle wet or dry jobs and has a much more forgiving filtration system for those pesky coins or superheroes that can get sucked up. Plus, smaller cordless options make quick cleanups even easier.
All Around EZ Wet/Dry Vacuum

By Shop-Vac

Shop Now
How to Clean the Inside of Your Car:
Remove all large items or pieces of debris.
Remove car mats, shake well.
Loosen any salt or dirt on rugs on vehicle floor upholstery with a heavy-duty scrub brush.
Vacuum car mats with gulper nozzle.
Use the various nozzles to get into all the nooks and crannies. The dust brush attachment is great for areas like the cup holders, arm rests, and even the air vents. For tough areas, such as the area between the seat and the door, use the crevice tool attachment. For larger areas, the gulper nozzle is perfect.
Photography by Constance Mariena.
This story appeared in the Spring/Summer 2019 issue of The Inspired Home Journal, titled "Get Rid of the Grime."