Classic Skillet Apple Crisp Recipe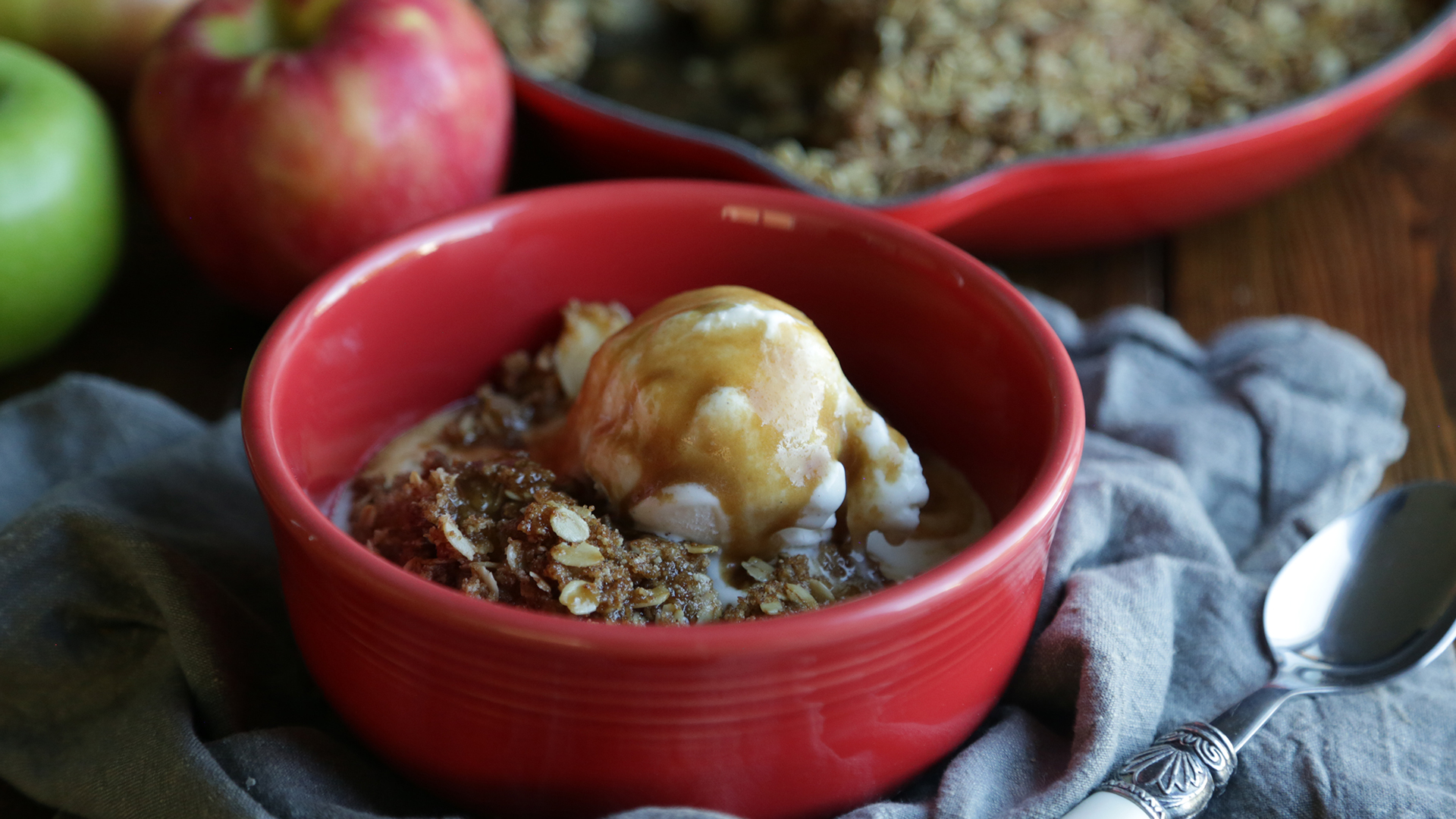 If you are looking for absolutely the easiest possible recipe to make in the fall months, then look no further than this skillet apple crisp.
It's delicious, it's seasonal and is done in under 1 hour from start to finish. Where else can you get a recipe like that huh? Think of it as the winter version of your peach cobbler. Yes, you can still put ice cream and yes you can still pour on caramel, in fact I recommend it! Since apples are in abundance I like to use a combination of sweet and tart so I went with Fuji and Granny Smith Apples. I'm always a huge supporter of flavor balance and I think this one-two punch does the trick.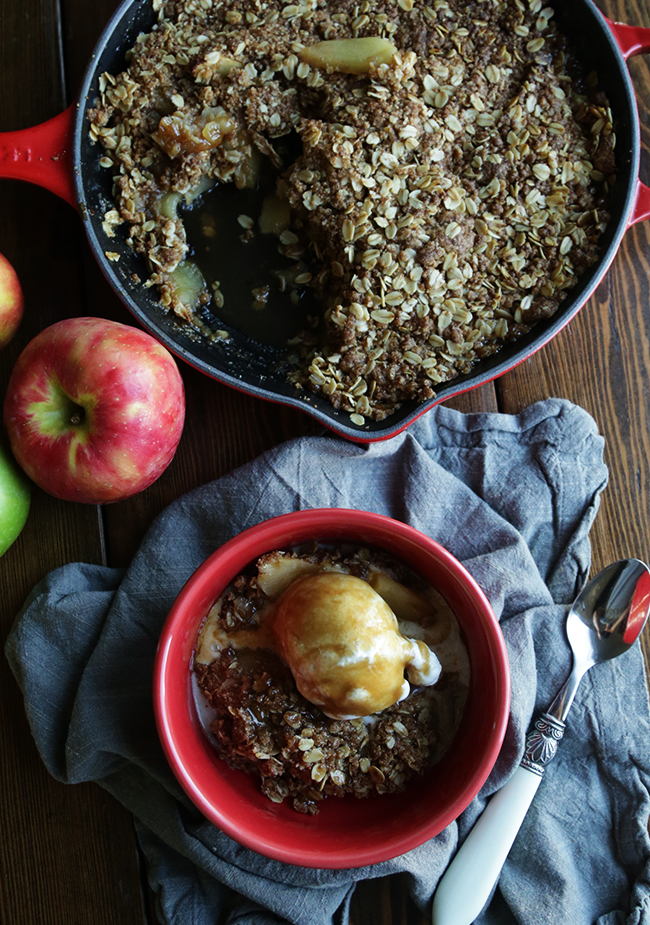 I also took it a step further and used some almond meal to cut into the all-purpose flour in the oatmeal crisp topping. In case you weren't aware apples go perfectly with almonds so combining them together in 1 delicious bite would only enhance the flavor of this apple crisp. It's time for you to make this one guys and gals!
Classic Skillet Apple Crisp Recipe Recipe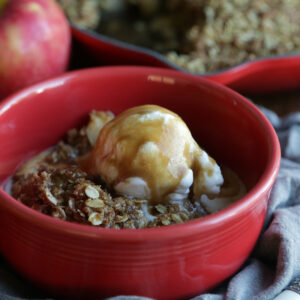 INGREDIENTS
4 ounces of unsalted butter
½ cup of all-purpose flour
½ cup of almond meal
¾ cup of light brown sugar
1 cup of rolled oats
1 teaspoon of ground cinnamon
3 peeled, cored and sliced Fuji apples
2 peeled, cored and sliced Granny Smith apples
½ cup of currants
Juice of ½ lemon
¼ cup of sugar
INSTRUCTIONS
Preheat the oven to 350°.
In a food processor add in the butter, flour, almond meal and brown sugar and process on low speed until the butter is the size of rice.
Transfer the mixture to a medium size bowl and mix it together with the oats and cinnamon until combined. Set aside.
Next, add the sliced apples to a 10" cast iron skillet along with the currants, lemon juice and sugar, and mix until combined.
Top the apples off with the oatmeal mixture until the apples are completely covered and bake in the oven at 350° for 30 to 35 minutes or until it is lightly browned.
Serve with vanilla ice cream and caramel.