This Chia Seed Pudding Makes the Perfect Energizing Breakfast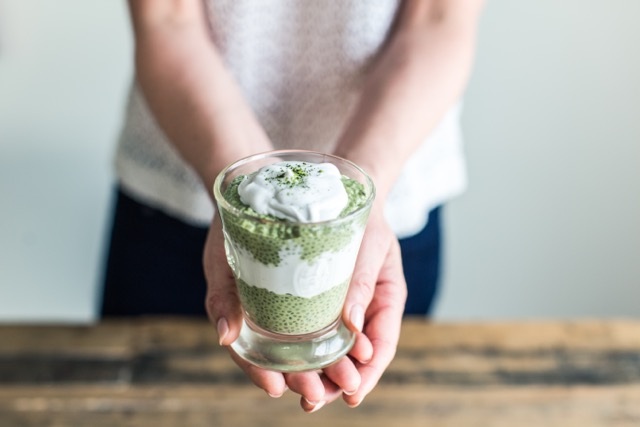 When I need a pick me up morning, I'll whip up a matcha chia seed pudding the night before.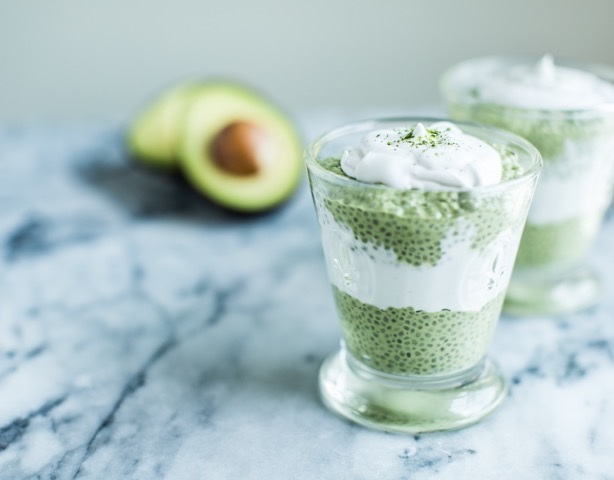 This good for you breakfast is packed with healthy fats like avocado and coconut milk, leaving me satiated through lunch. It's vegan, gluten-free, and dairy-free.The monounsaturated fat in avocado stabilizes blood sugar, allowing the body to release fat, protect lean muscle, and increase energy.
Not only is this recipe loaded with superfoods, it's also effortless and takes a few minutes to create. Once blended with my Vitamix, I'll pour the pudding into glass jars and refrigerate overnight.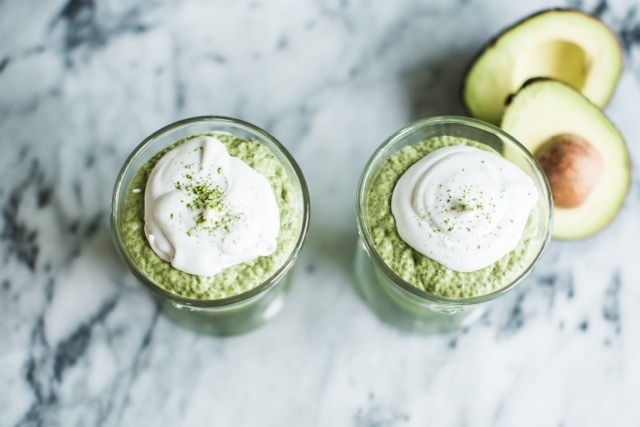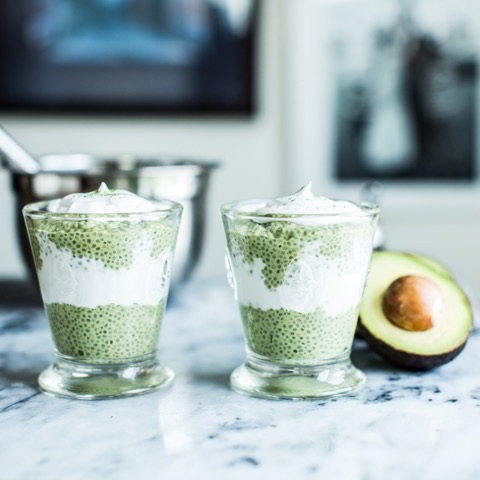 Matcha Avocado Chia Seed Pudding Recipe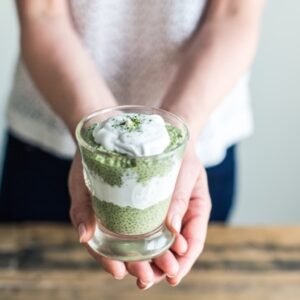 INGREDIENTS
4 tbsp. chia seeds
1 can coconut milk
½ avocado
2 tbsp. Matcha
½ cup Coconut Cream
Organic Vanilla Stevia Drops
INSTRUCTIONS
Blend Coconut Milk, Avocado and Matcha in a high speed blender.
In a medium bowl, pour coconut milk mixture over chia seeds and mix thoroughly
Cover bowl and place in the fridge.
Stir after 30 minutes and place back in the fridge for 90 more minutes.
In a medium bowl, whisk coconut cream with 4 drops of vanilla stevia drops
Layer chia pudding and coconut cream into a cute parfait!