10 Essential Baking Tools No Kitchen Should Be Without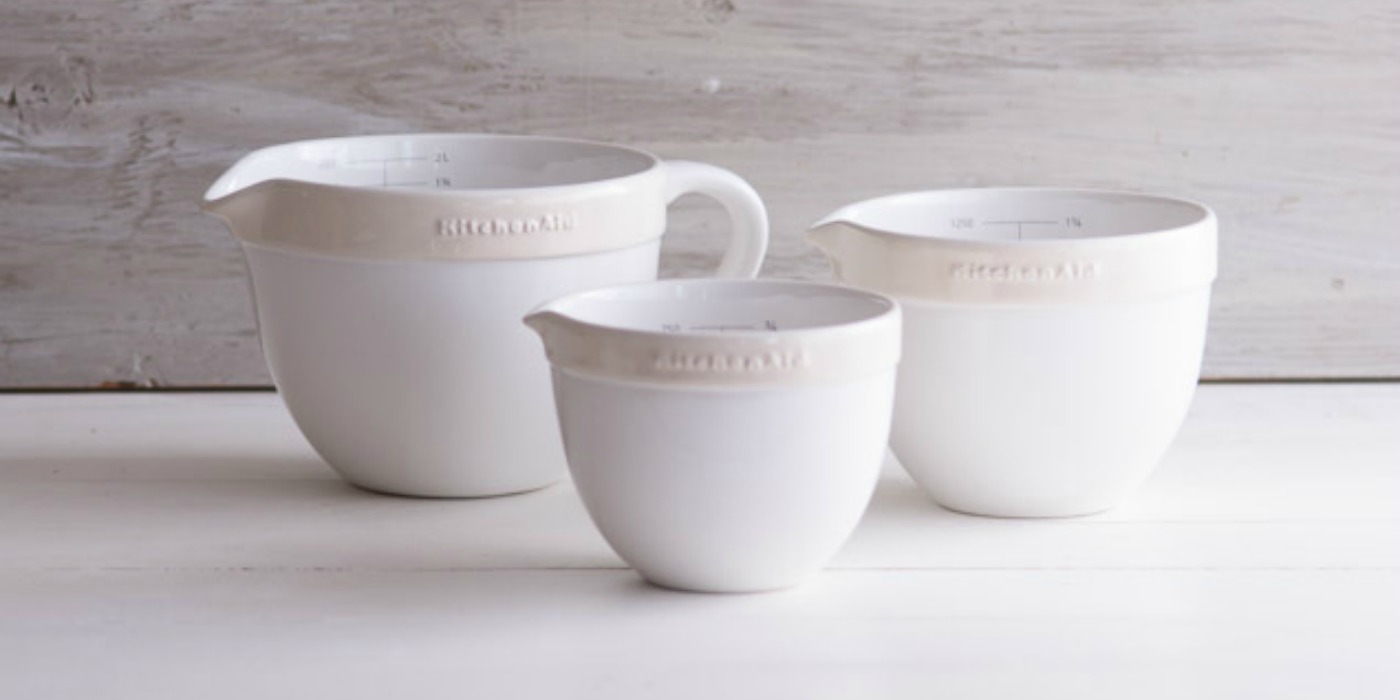 Baking is more fun with the right tools! These are my go-to
tools for baking pies, cinnamon rolls and everything in between.
1. Measuring Cups and Spoons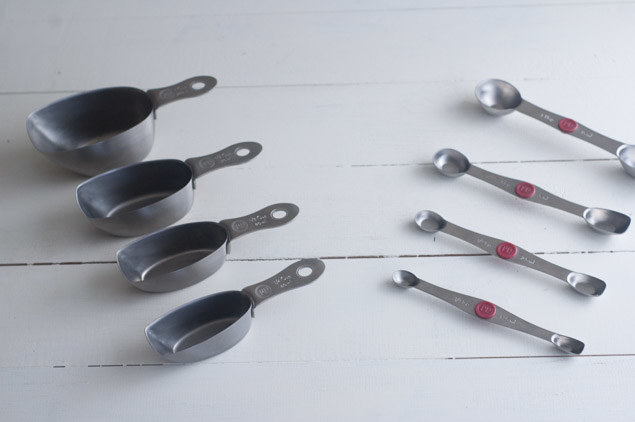 It almost goes without saying that measuring spoons and cups are essential to baking. While I deeply believe that bakers should use a scale for true accuracy, the reality in the USA right now is that cups and spoons are the standard in which almost all recipes are written. This measuring cup set from Progressive is extra heavy duty and just feels fantastic to hold.
The measuring spoons have the cool benefit of two different scoops. The rounded ends measure liquids while the opposite ends feature straight edges for scooping and leveling off dry ingredients. Plus, they are magnetic which is so much nicer than those silly rings!
2. Mixing Bowl Measuring Cups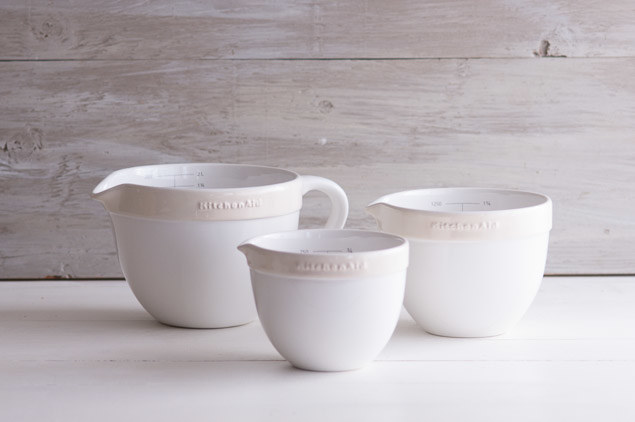 This ceramic mixing bowl/measuring cup combination is one of my new favorite additions to my kitchen. Not only are they pretty enough to display but they are just so practical for measuring and then combining everything in the same bowl. Having less dishes is always a win!
3. Baking Set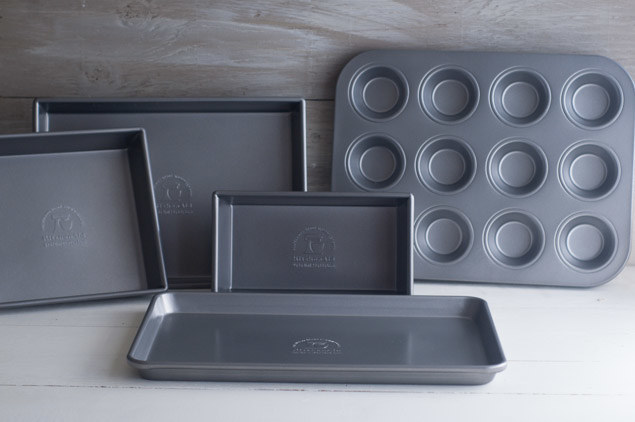 This baking set is the perfect set of non-stick bakeware. I have
had a ton of baking sets over the years and this is hands down my favorite.
The non-stick is fantastic and they are nice and heavy for the perfect bake
every time. When they first arrived I made everyone come hold them and every
person commented on how much heavier and nicer they were than anything they had
ever had. A great upgrade!
4. Cast Iron Baker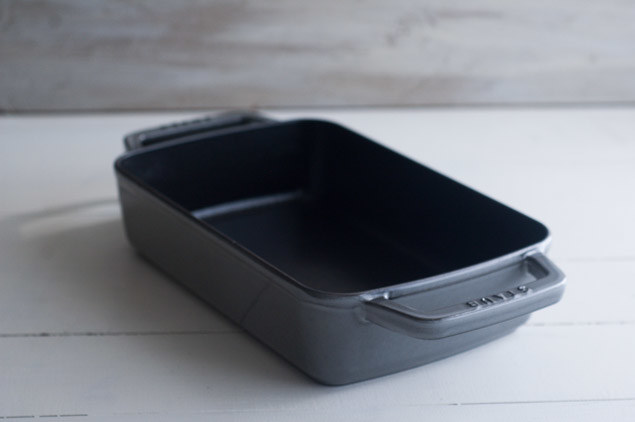 This cast iron baker is one of my all time favorite pieces
in the kitchen. It is gorgeous and versatile. I use it for everything from
baking sweet rolls to roasting veggies and making casseroles. It's stovetop
safe too so if you need to brown meats or cook down veggies first, it can all be
done in the same pan!
5. French Rolling Pin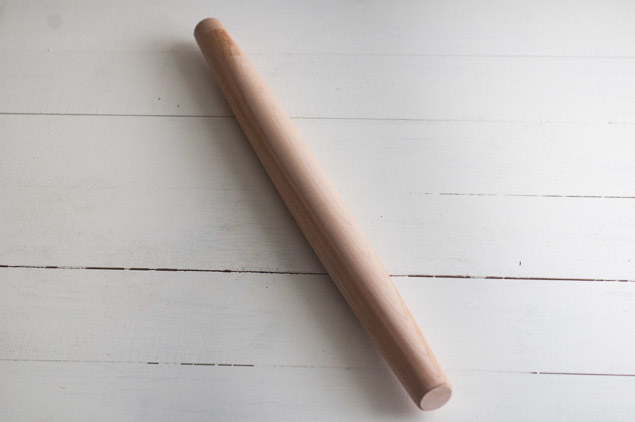 Every baker needs a rolling pin and I love a good French rolling pin. I find them easier to work with and I just love the way they feel
in my hands. Roll out biscuits, pie crusts and those perfect sugar cookies with
ease!
6. Baking Mat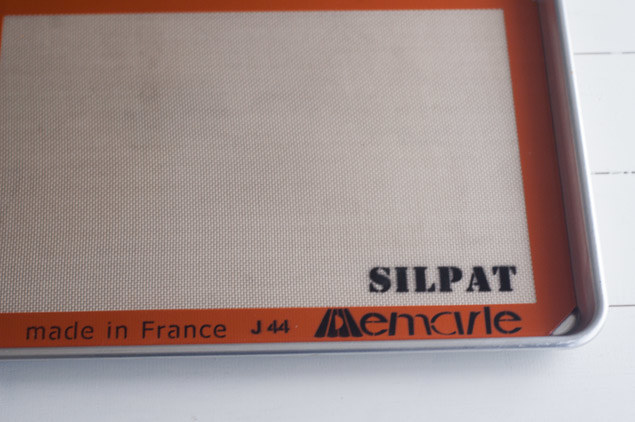 Lose the parchment paper for good! I use these Silpat baking mats all the time for baking cookies but they are so versatile! Slow roast chicken, roast veggies, toast nuts, roll out pie crusts and bread doughs… the list is endless!
7. Stand Mixer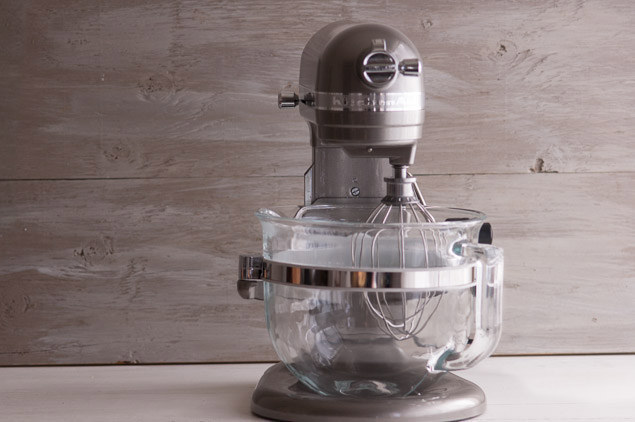 A step up from the standard artisan mixer, KitchenAid's 6 Quart Professional 600 series mixer is in a class all it's own. The ultra quiet
high powered motor is perfect for churning through a double batch of your
favorite cookie dough or churning ice cream into the perfect summer treat.
8. Wooden Spoons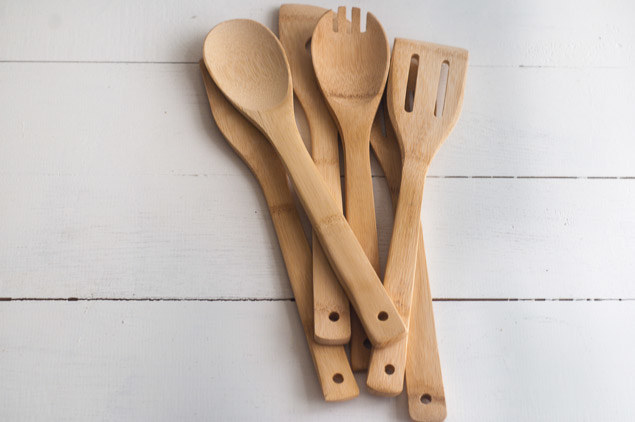 Wooden spoons are my utensil of choice. Blend cookie dough
or scrape down a pan. No matter how you look at it, you need these. I like
keeping a half dozen around at least so that on big cooking days I never run
out of clean ones!
9. Whisk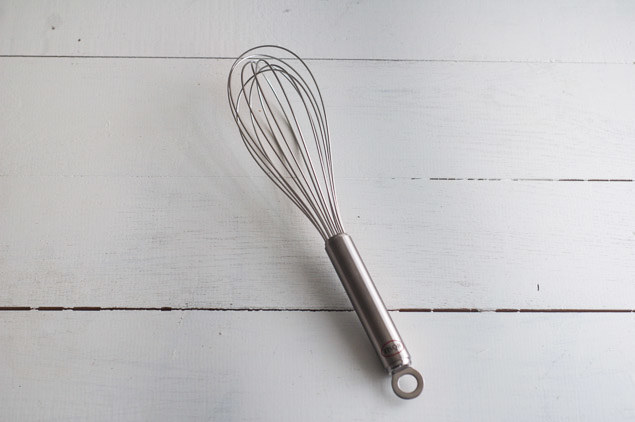 A good whisk is essential for making sauces, whisking eggs
and making salad dressings.
10. Scraper/Chopper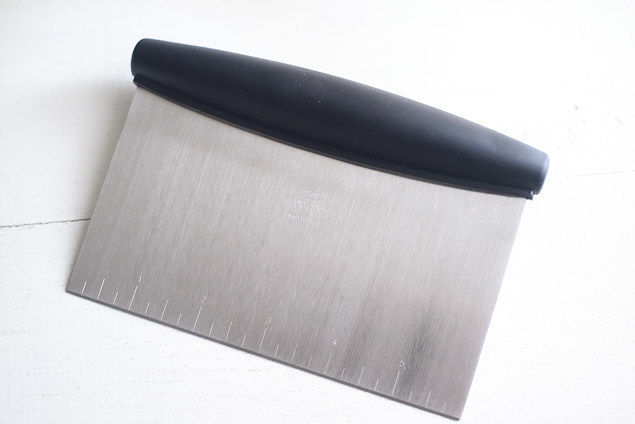 This is probably the most unusual item on my list of
essentials. I get strange looks every time I mention how much that I love my
scrapers! I use a plastic scraper and this fantastic OXO metal scraper. The
plastic ones are perfect as a scraper for dough stuck to countertops (or
ANYTHING stuck to countertops thanks to my toddlers) and for scraping pots and
pans with baked-on residues without scratching.
I use the metal one for dividing dough, quickly chopping
nuts and dividing up pie crusts. And of course for cutting those warm gooey
brownies into perfectly even squares since it has a handy ruler on it too!
HAPPY BAKING!