Lemon Verbena Strawberry Juleps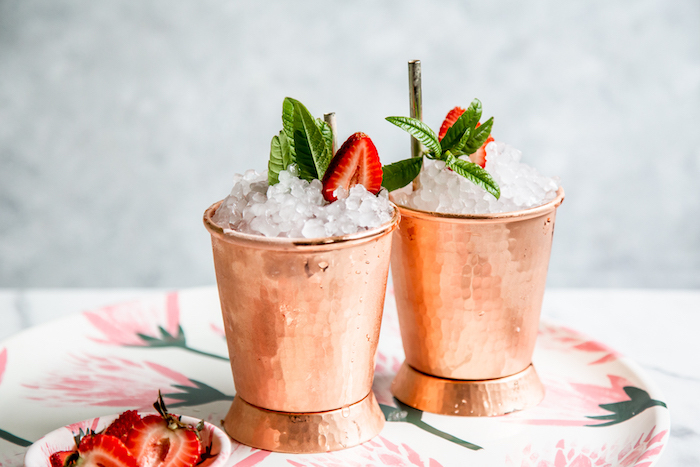 Derby Day is just around the corner, and julep season is officially underway. Adding a seasonal flavor into the basic format is my favorite way to welcome in the spring.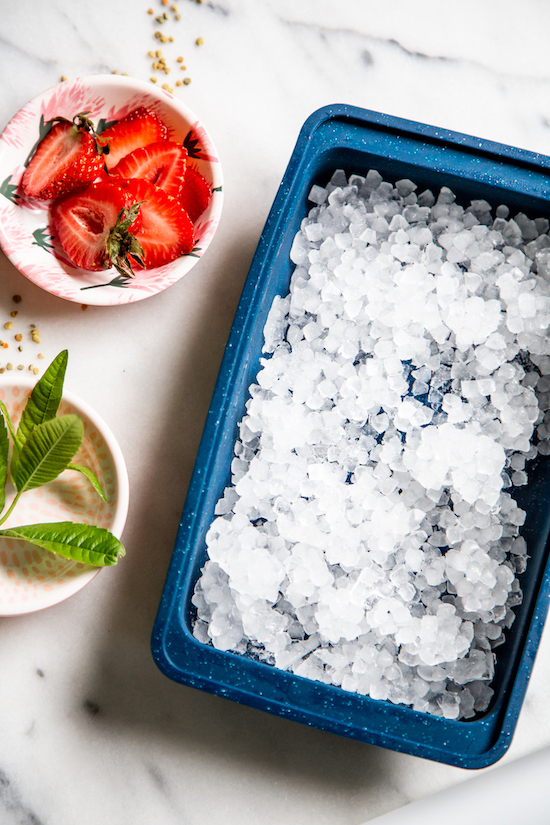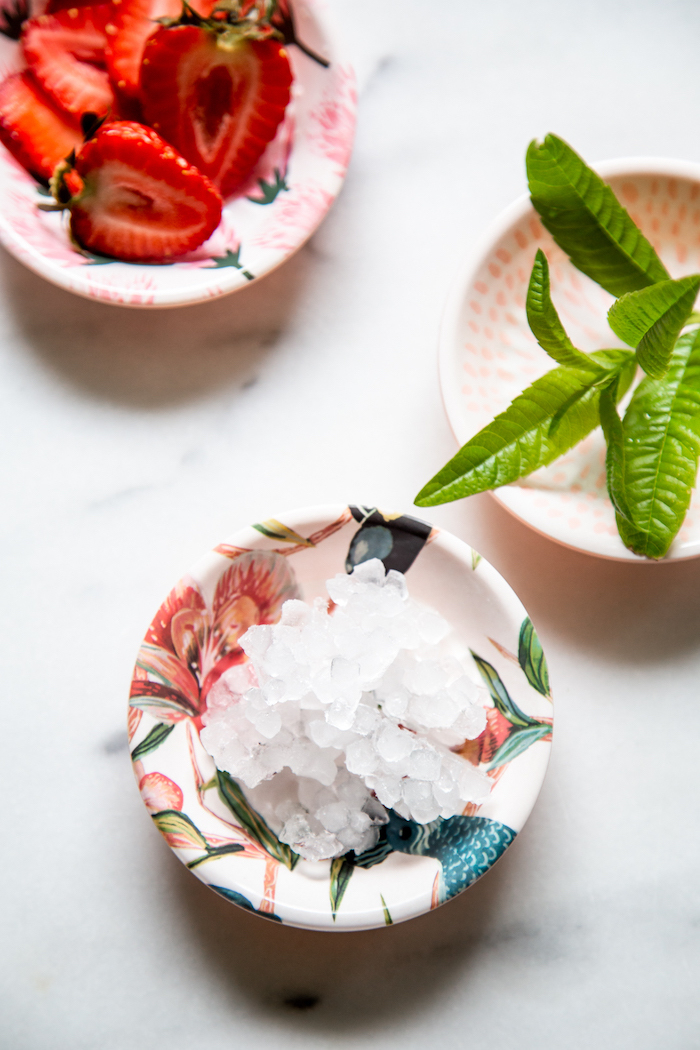 A julep without mint seems a bit sacrilegious, but as much as I love that cocktail garden hero, there are other herbs on the block just waiting to be called into use. I absolutely love lemon verbena this time of year. It's highly fragrant, citrusy, and lightly floral — a fantastic ambassador to spring.
If you don't grow it or can't find it, swap in whatever aromatic herb suits your fancy (tarragon would work well here), or stick to the classic mint. I sometimes use a combination of both, for a more complex bouquet. The best herbs to use, always, are whatever is garden fresh.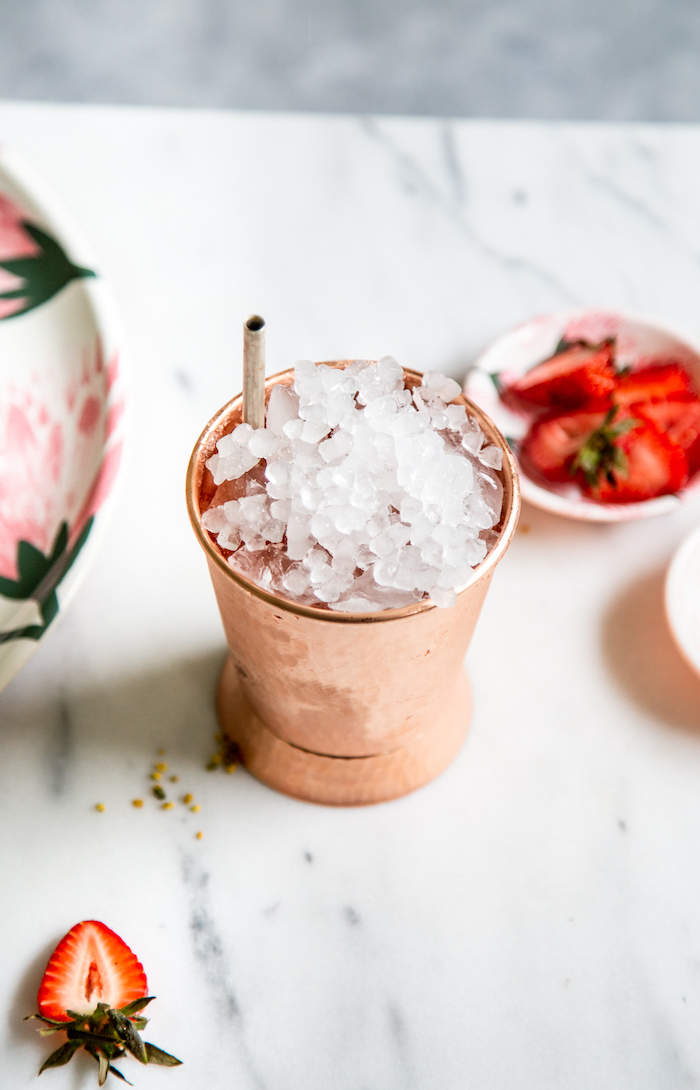 Whatever herb you choose, don't skimp. One of the most frequent problems I see with julep making is when a tiny bit of mint is muddled into oblivion, exposing its delicate flavors to all sorts of oxidation issues — you don't want your herbs to taste bruised and swampy. Use as much as possible (when in doubt, just use more — you really can't overdo it), and muddle delicately with your fingers instead of a muddler.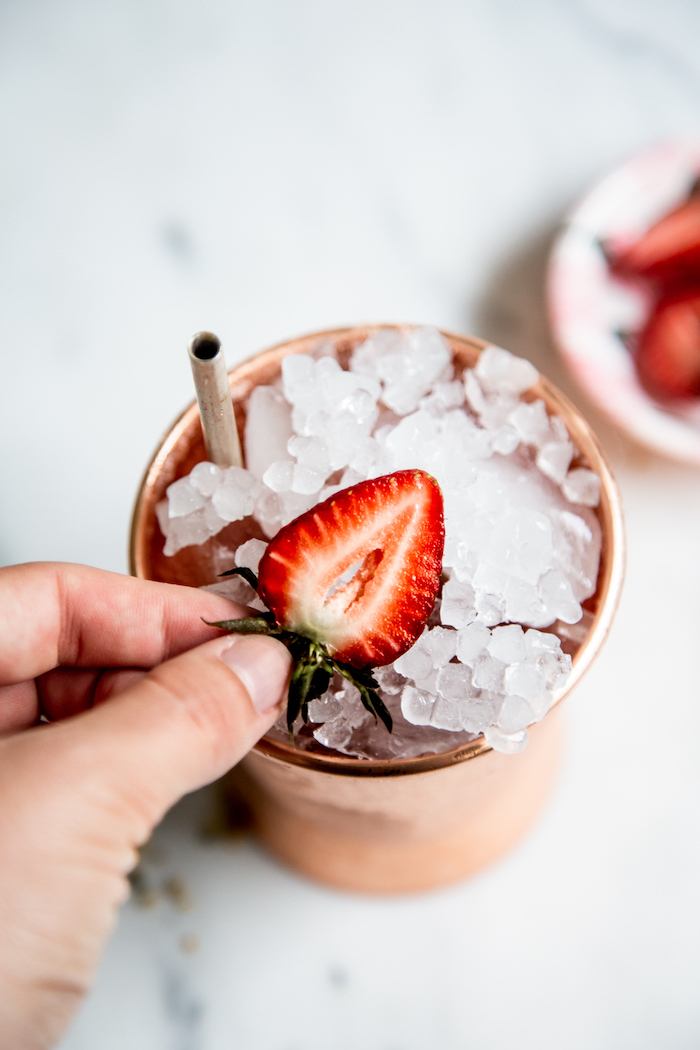 Our second seasonal addition is strawberries, which are just starting to appear. Instead of making a syrup, I'm using an easy overnight infusion in this recipe: simply cover sliced strawberries with bourbon and let sit overnight. Or, if you're serving in the evening, just do it in the morning — it only needs about 8 hours to infuse.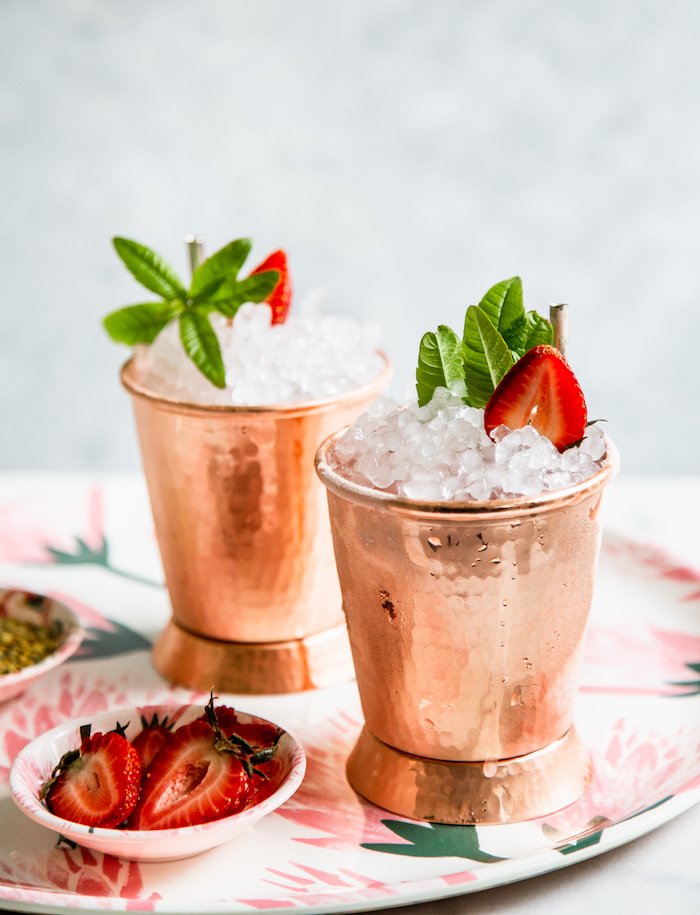 A good julep is deceptively easy drink to make and drink. As with any simple cocktail (this one calls for only a few ingredients), it's really just all about nailing the details — the perfect julep is simply one that's perfectly tuned to your own tastebuds. Juleps are layered in the cup, not shaken or stirred, so you can easily alter the balance if you find the drink too sweet or too boozy — just pour in another splash of bourbon or syrup until you find your happy place.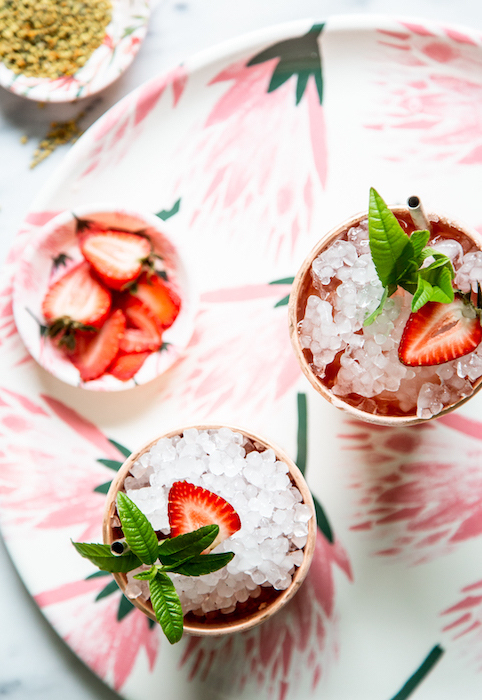 And a final note on the crushed ice: I love crushing ice the traditional way with a mallet and cloth bag, but that can be very messy and labor intensive, especially when entertaining. I'm loving this crushed ice tray from Rabbit, because you can make/store it ahead of time, and all the pieces are a consistent size (hard to manage the old fashioned way). Just don't let your ice sit out and get melty — it should be 'dry' when it hits your metal cup. Leave it in the freezer until you're ready to put it in the cup.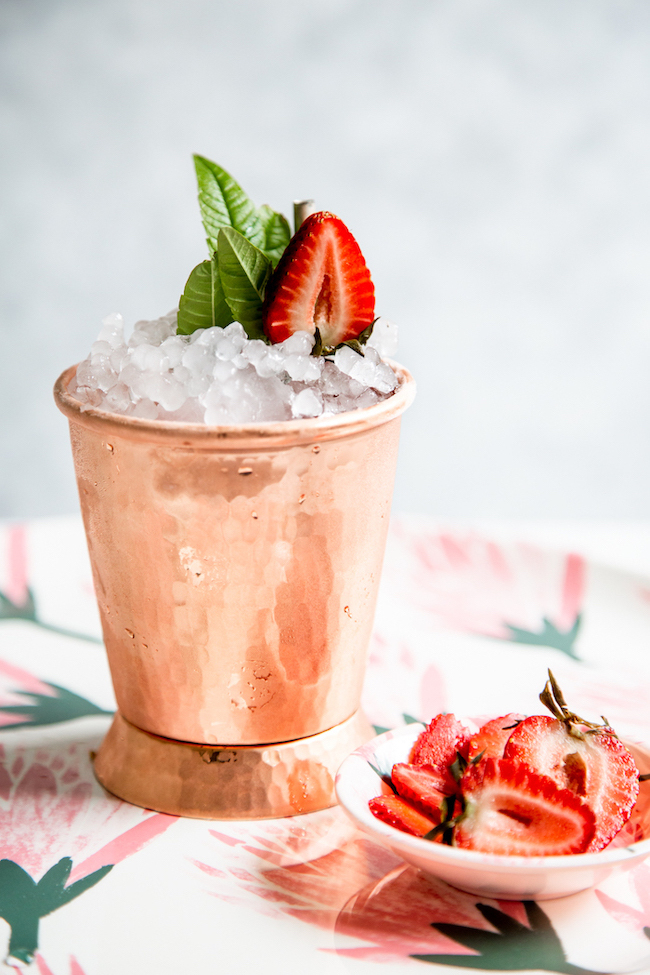 Lemon Verbena Strawberry Julep
Add a seasonal flavor to change up the basic julep format with these Lemon Verbena Strawberry Juleps; they are a great way to welcome in spring!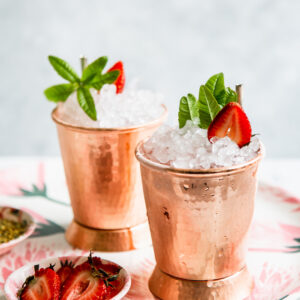 Ingredients
3

oz

strawberry infused bourbon

1

oz

simple syrup

3

sprigs fresh lemon verbena (or fresh herb of choice)
Instructions
Infuse the bourbon. Thinly slice fresh strawberries and cover with bourbon in a sealed container, using only enough bourbon to cover the strawberries. Let sit for 24 hours, then strain through a fine mesh sieve. Store in the fridge for up to a week.

Splash the tiniest bit of simple syrup into the bottom of a metal julep cup. Using your (clean) fingers, gently press the lemon verbena sprigs into the bottom and sides of the cup (the syrup will coat the leaves and help spread their oils).

Fill the cup completely with crushed ice. Pour the bourbon evenly over the ice. Pour the remaining syrup over the bourbon soaked ice.

Top with additional crushed ice, using your clean hands to pack a snow cone-like mound on top. Garnish with additional lemon verbena, and serve with straw tucked into the herb (for maximum aroma).
Nutrition
Serving:
1
g
Calories:
81
kcal
Carbohydrates:
3.9
g
Protein:
0.3
g
Fat:
0.2
g
Sodium:
0.5
mg
Fiber:
1
g
Sugar:
2.5
g