A Classic Hot Toddy to Keep the Sniffles at Bay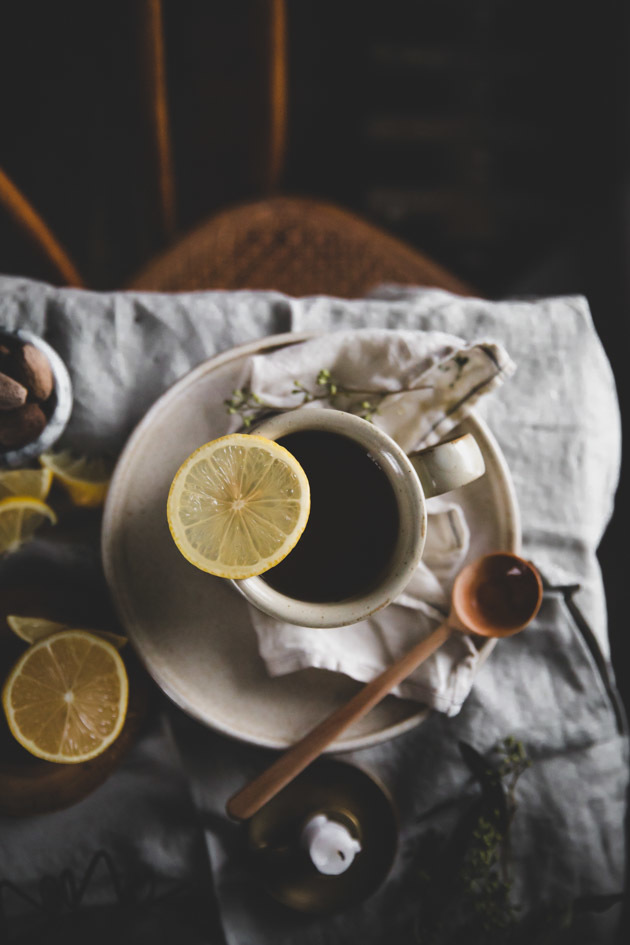 I love a hot toddy. It's such a wonderful cocktail for the winter months. It's warming and smooth, delicious and easy to make. So easy that the hardest part is waiting patiently for the water to come to a boil. Everything else gets mixed directly in the mug. Such a breeze!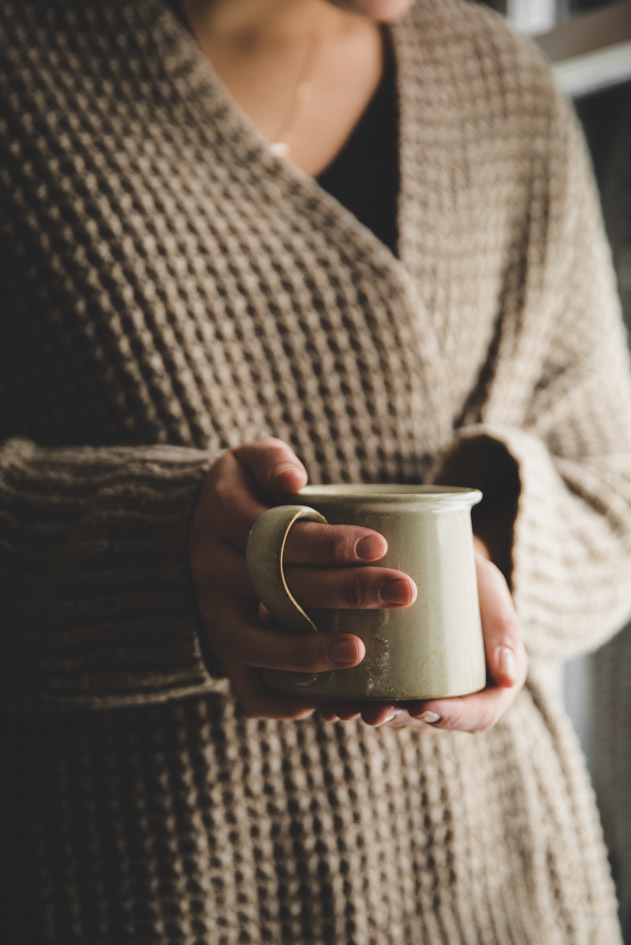 The Classic Hot Toddy
What I especially love about a classic hot toddy is its medicinal qualities. The number one reason that it's considered a common cold cure is that bourbon is thought to be a decongestant, which is what helps to curb those sniffles.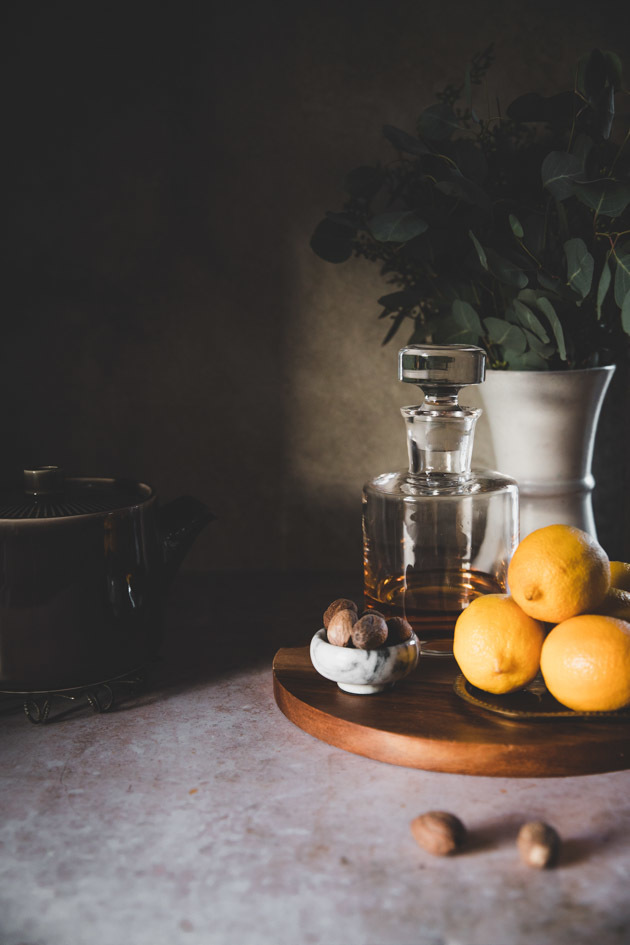 The honey soothes a sore throat and lemon is a good source of vitamin C — an immune system booster.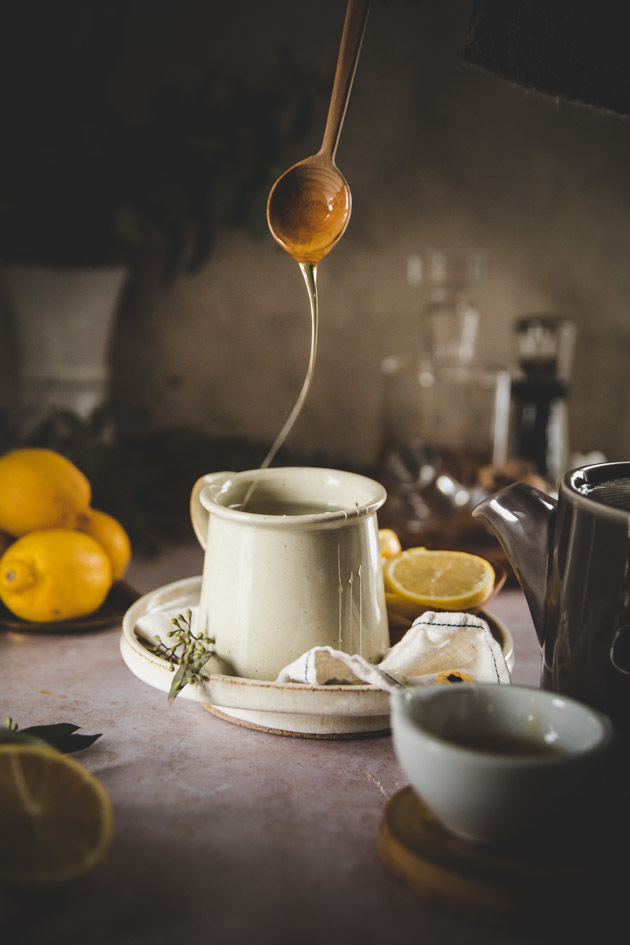 All of these ingredients on their own seem pretty powerful, and even though there's no direct research connecting this drink to a cold-cure, I'll definitely take what the classic hot toddy is serving up.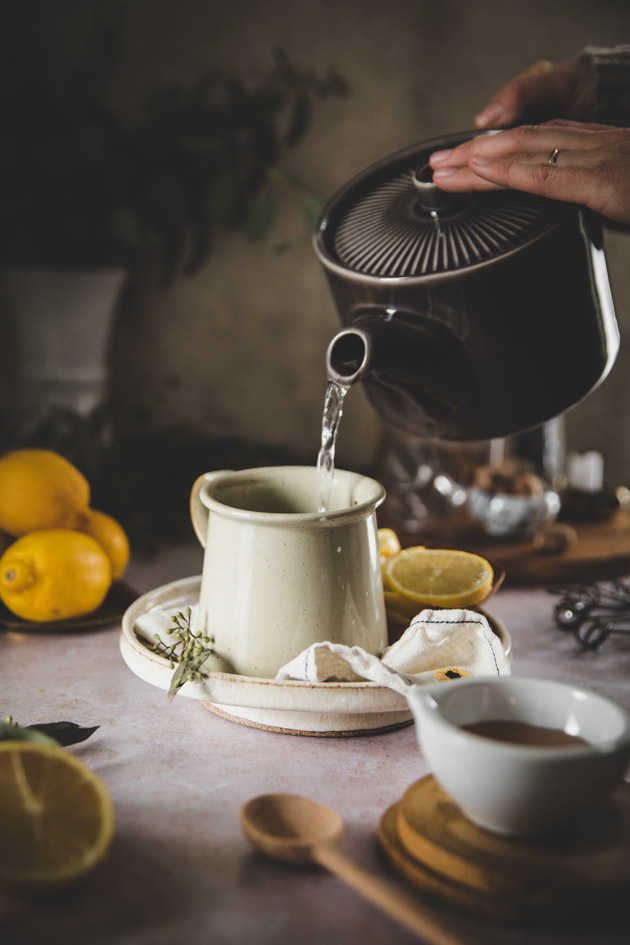 Coffee & More Tea Pot

By Sagaform

Shop Now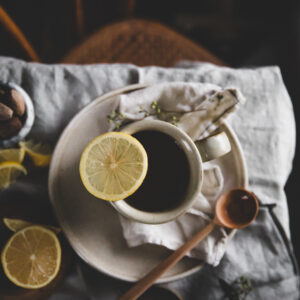 INGREDIENTS
1 cup water, boiled and cooled slightly
2 oz. bourbon whiskey
1 tbsp. honey
½ oz. lemon juice or approx. 1 large wedge, squeezed
Freshly ground nutmeg and lemon wheel for garnish
INSTRUCTIONS
In a mug, combine hot water, bourbon, honey and lemon. Stir to combine. Garnish and enjoy!
A few more powerful Hot Toddy variations for that icky cold:
Apple Cider Ginger Hot Toddy
Sub apple cider for water, and grate in fresh ginger. Garnish with a thin slice of ginger, too. This may help with nausea and fight non-life-threatening infections. Ginger is a soothing addition that will help fight off that yucky cold.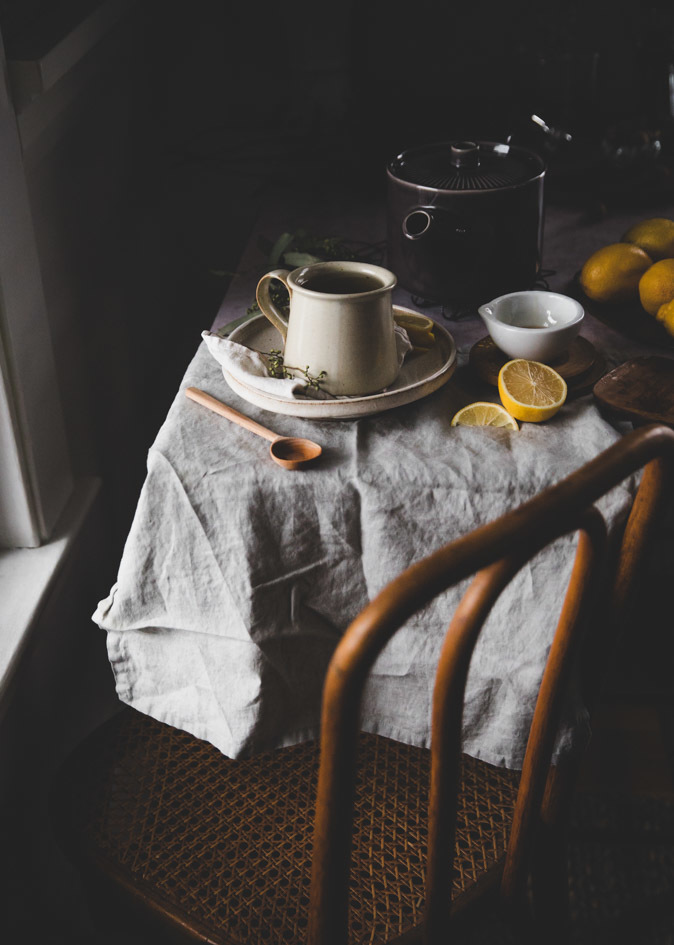 Turmeric Tea Hot Toddy
Steep 2 turmeric tea teabags in the boiled water. Strain and continue with the recipe as instructed. Turmeric has anti-inflammatory and antioxidant properties. A wonderful kick to get that cold gone.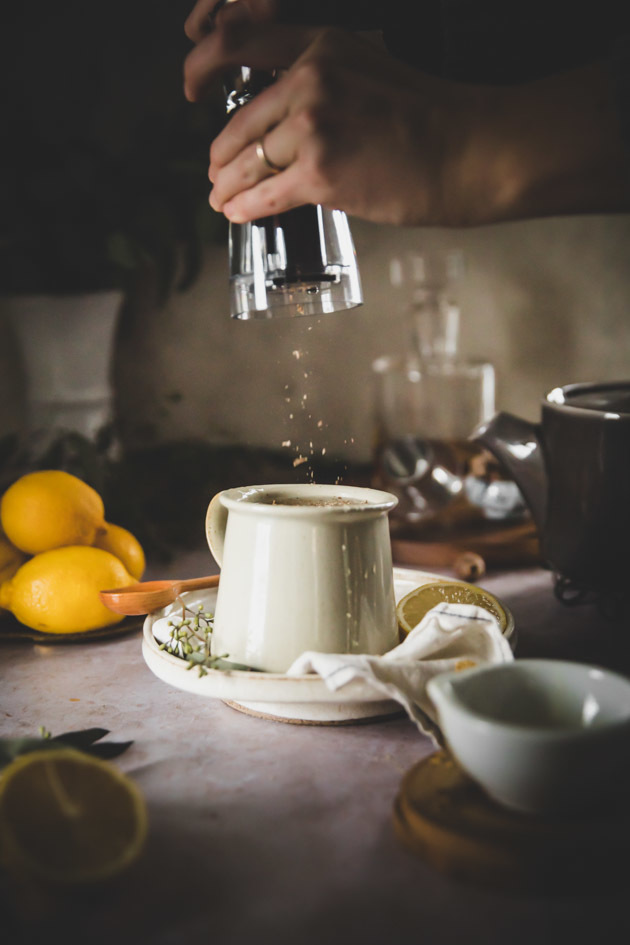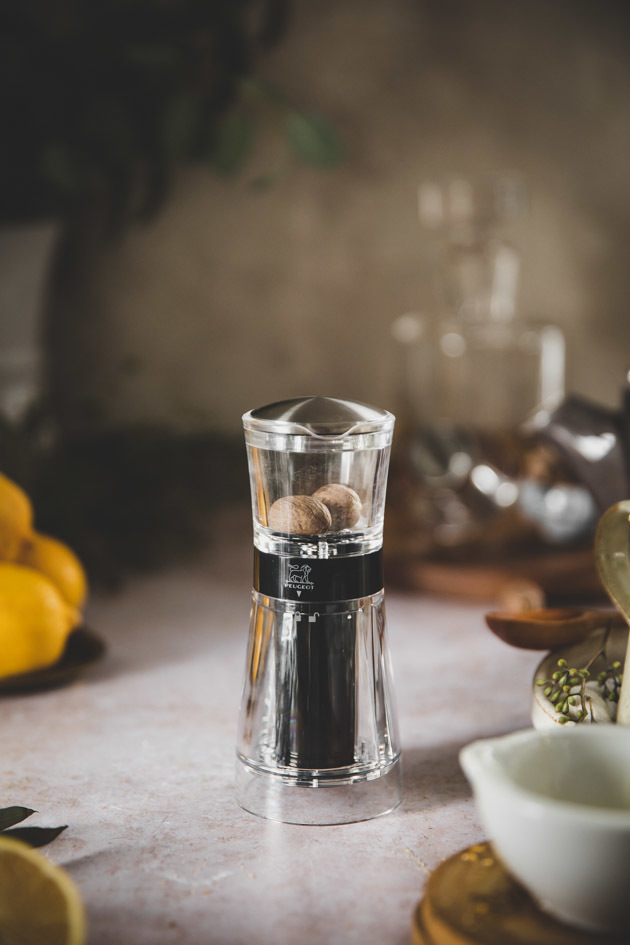 Goa Manual Nutmeg Grill

By Peugeot-Saveurs

Shop Now
Orange Bourbon Hot Toddy
Add ½ cup freshly squeezed orange juice to ½ cup of water and bring to a light boil. Cool slightly and continue with the recipe as instructed. Use whatever orange variety you have on hand; blood orange, sumo tangerine, or a classic Florida orange, and get all the vitamin C you can.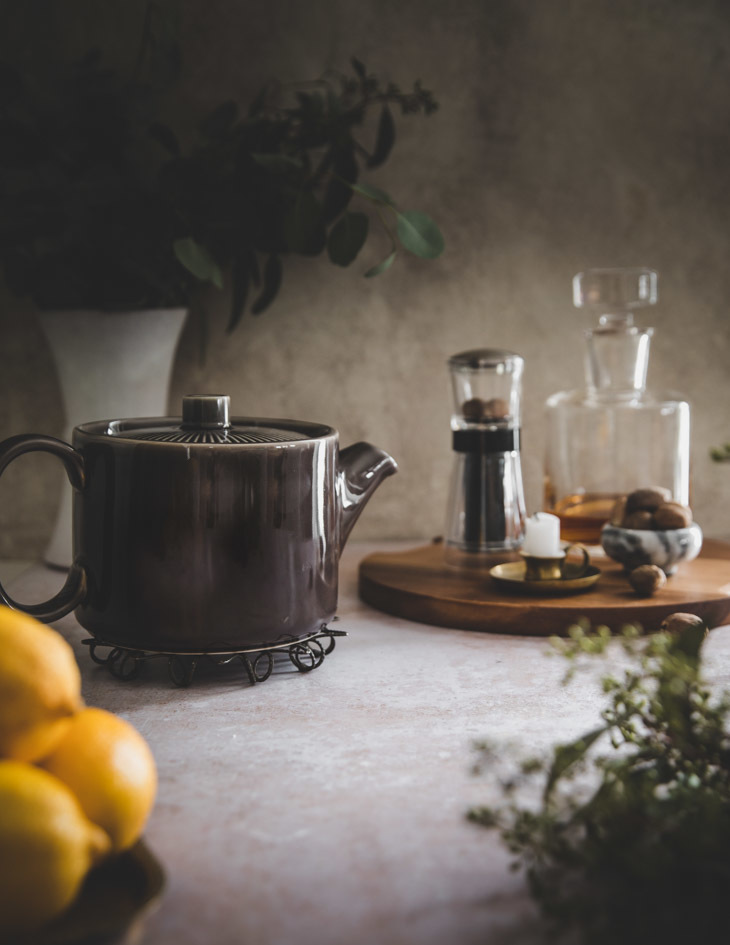 Rum & Cinnamon Hot Toddy
Substitute rum for bourbon, follow the recipe as instructed and garnish with a cinnamon stick. Rum may help provide some antimicrobials that fight that common cold, or maybe it just helps with sleep. Either way, cheers!
May the healing nature of slowing down to drink a hot cuppa cure what ails you.
Check out these other warm winter drink recipes:
Here's a list of some of our favorite warm non-alcoholic winter drinks.
Here are some of our favorite warm winter cocktails.