Laundry Room Inspiration to Steal Right Now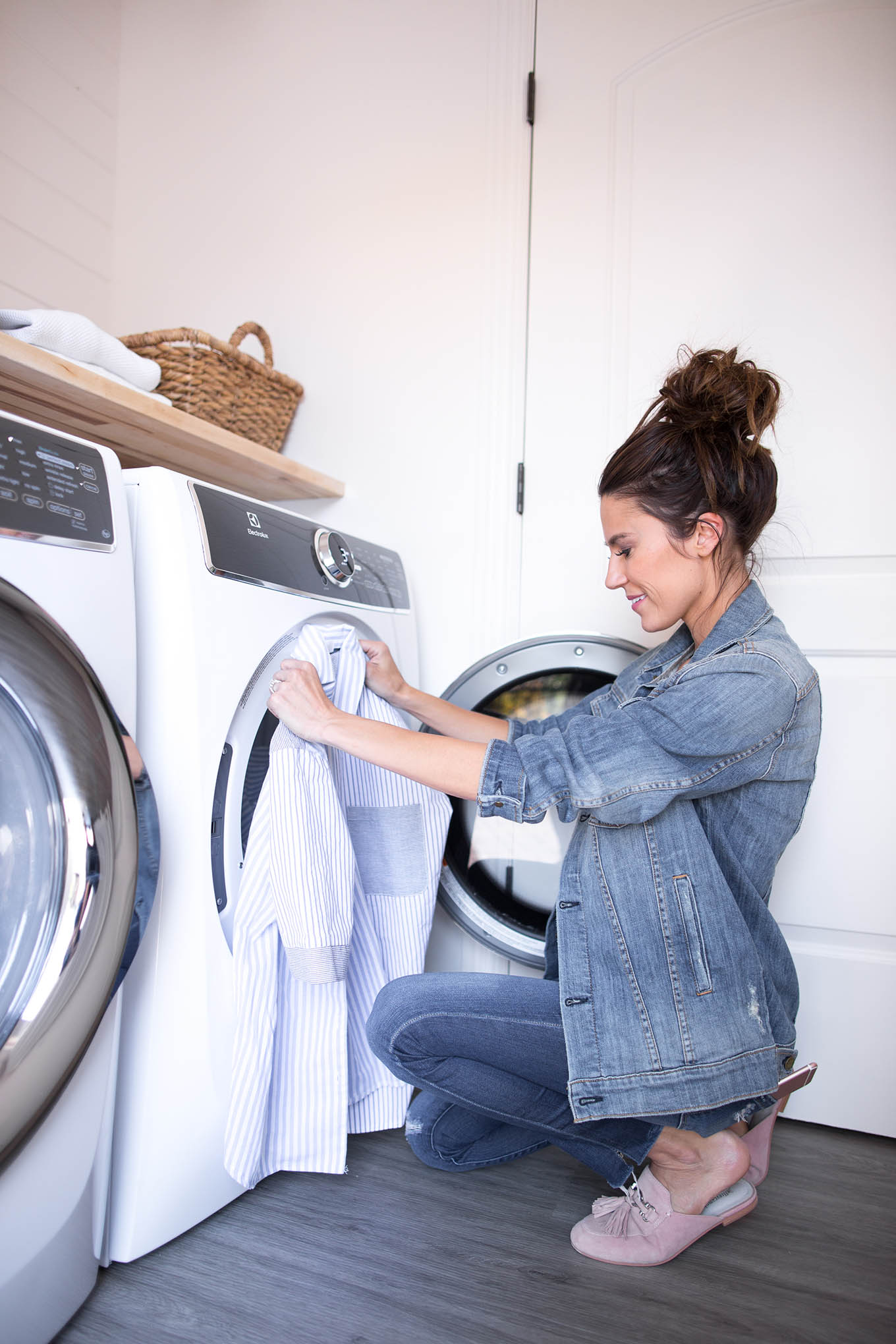 If my laundry room looked like any of these, I'd be taking in the neighbor's laundry, too.
You either have a love or hate relationship with doing the laundry. I LOVE the smell of clean laundry and especially fresh sheets on my bed, but I extremely dislike folding clothes and putting them away.
FACT: We all need clean clothes; so let's just talk about a few tips to make your laundry room totally rock and as pretty as these pics.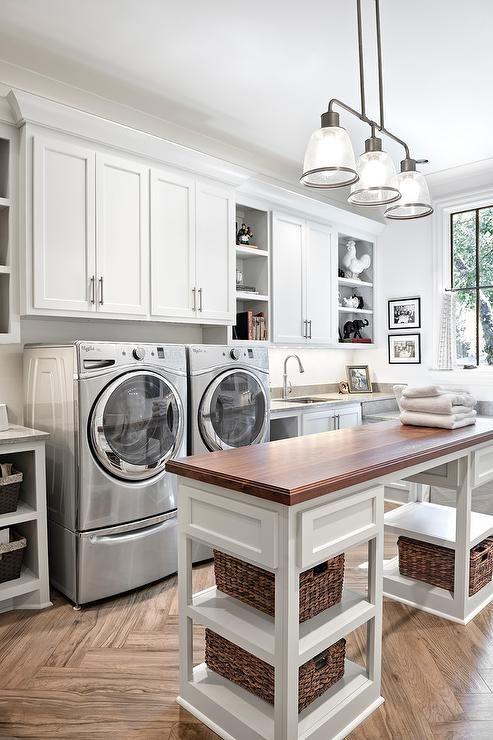 Keep a simple color palette.
You can never go wrong with black and white, or a simple palette (2-3 colors, tops) with a pop of color for a fashionable laundry room.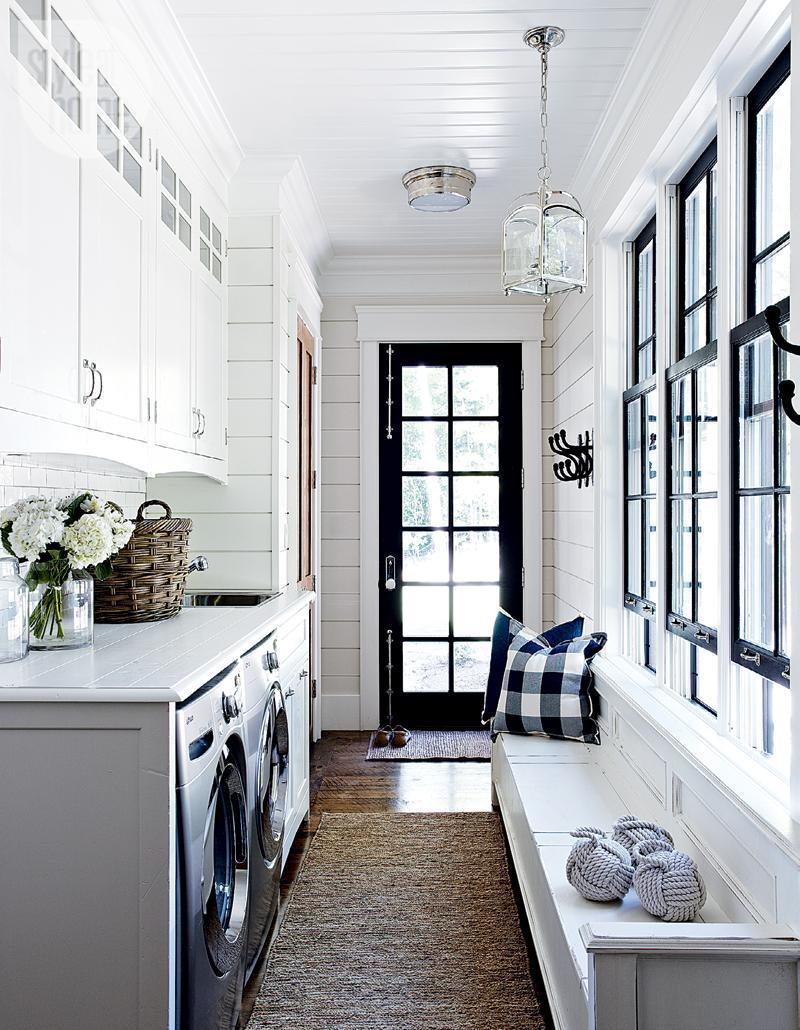 Organize it.
Give everything a home and keep it contained. Add stylish (and coordinated) storage bins for towels, cleaning products, cleaning cloths and other frequently used items.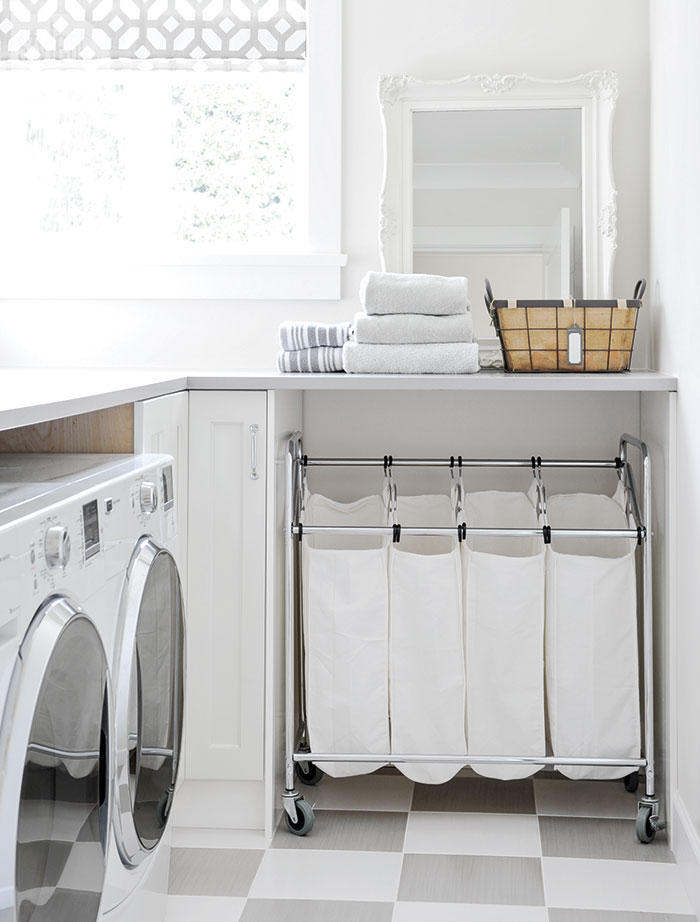 Put it on display.
Style and merchandise your space! Include pretty packaged cleaning supplies, wire baskets, and storage crates. Use glass canisters and jars to store laundry soap, clothespins, stain bars and stain removal tools. Glass containers add character and charm to your space.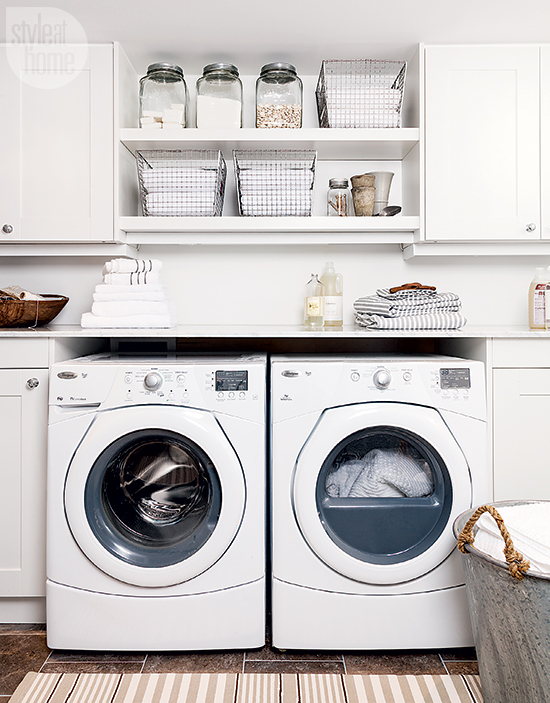 Create storage space.
Need more storage? Create it! Add extra storage space with floating shelves, chrome shelving units, and stacking shelves.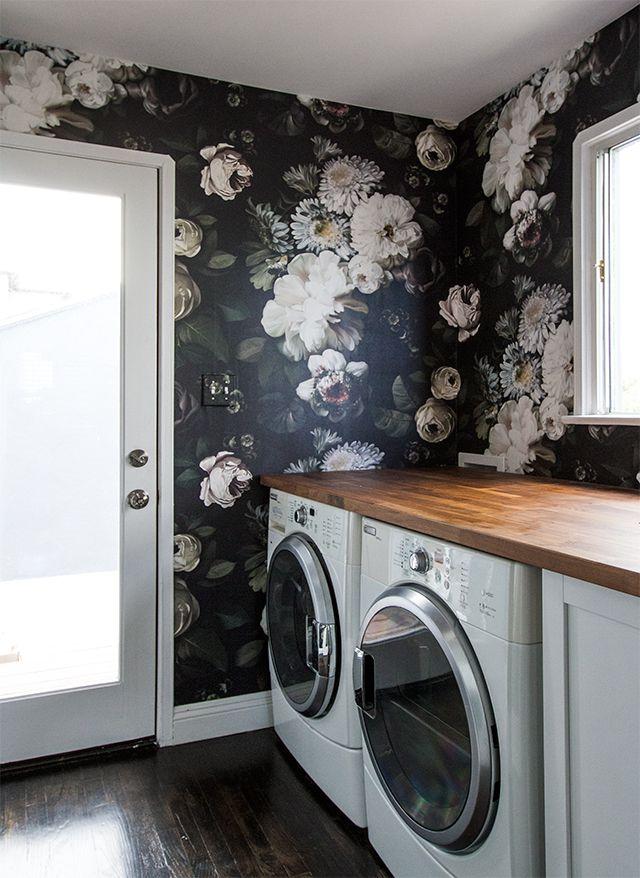 Add a statement.
Decorate your laundry room and give it the same love as any other room in your house. Add a great mirror, framed artwork, wallpaper or patterned floor tile to give it some pizzazz.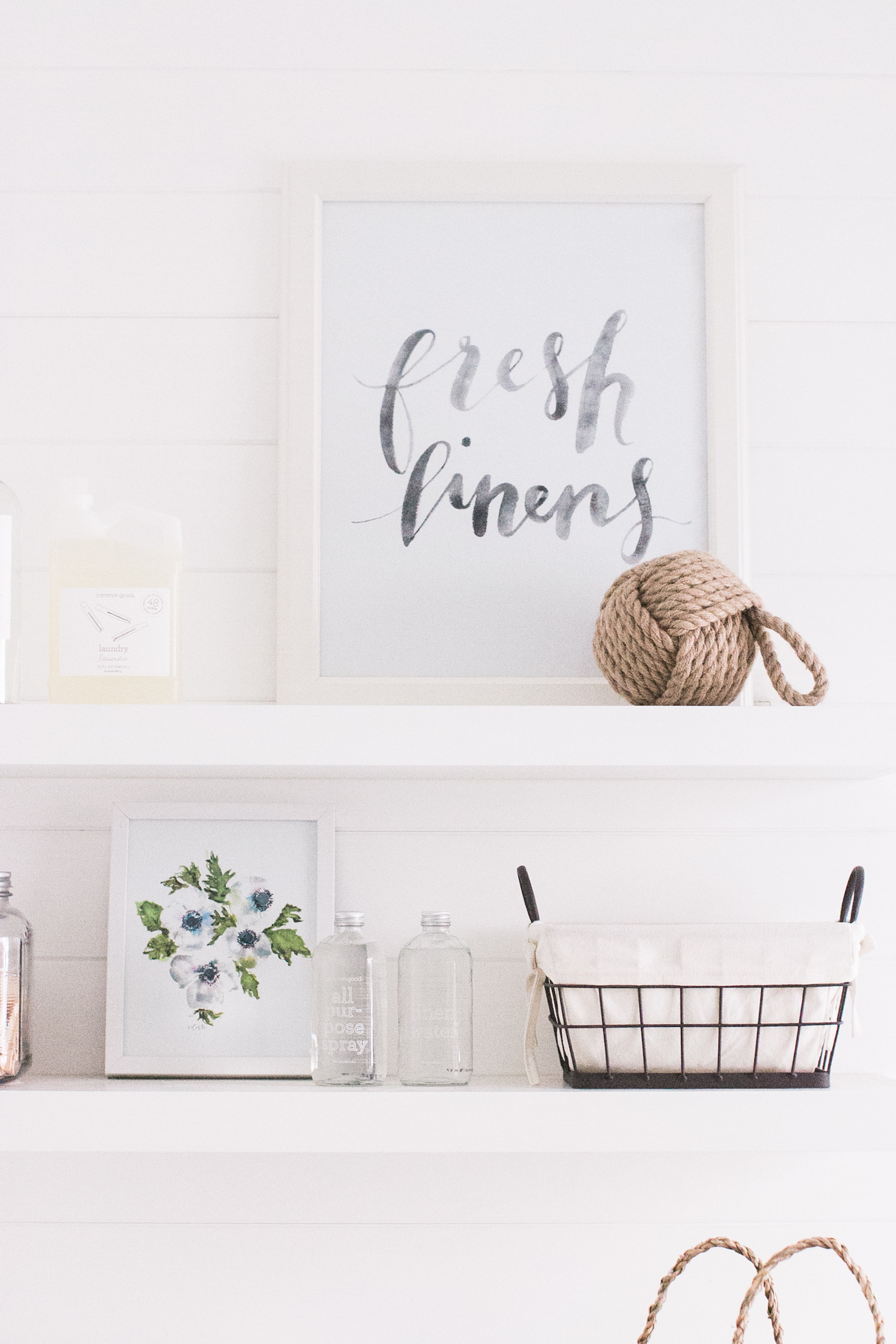 9 Ways To Get the Look
Floating Storage Shelves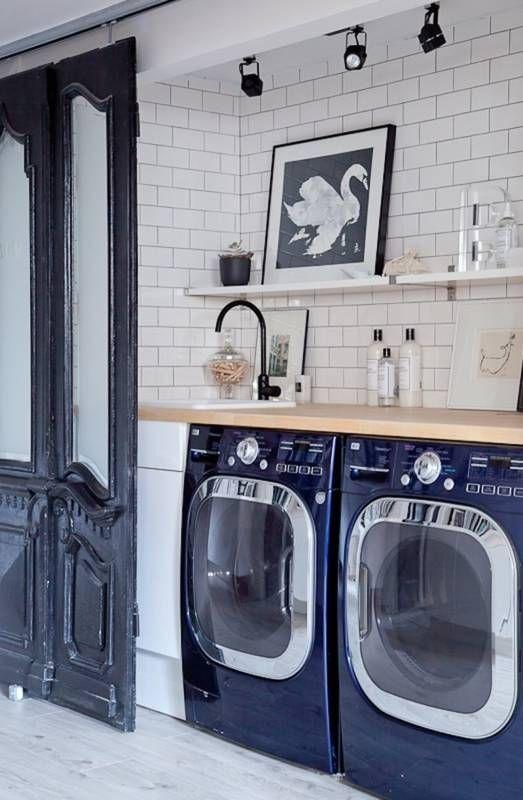 If your laundry room doubles as a mudroom, include a wall mounted rack with hooks for each family member to hang coats in the winter and beach towels in the summer. This also helps to keep things neat and off the floor.
Finally, add fresh flowers and your own personal style to make it a place you want to be.
xx, Deborah
Image Sources: 1 – Monika Hibbs; 2 – Forte Building Group; 3 – Style at Home; 4 – Kelly McNamara for Style at Home; 5 – Donna Griffith; 6 – Sarah Sherman Samuel, Stories; 7 – Monika Hibbs; 8 – Style Me Pretty