6 Laundry Essentials to Make Your Life Easier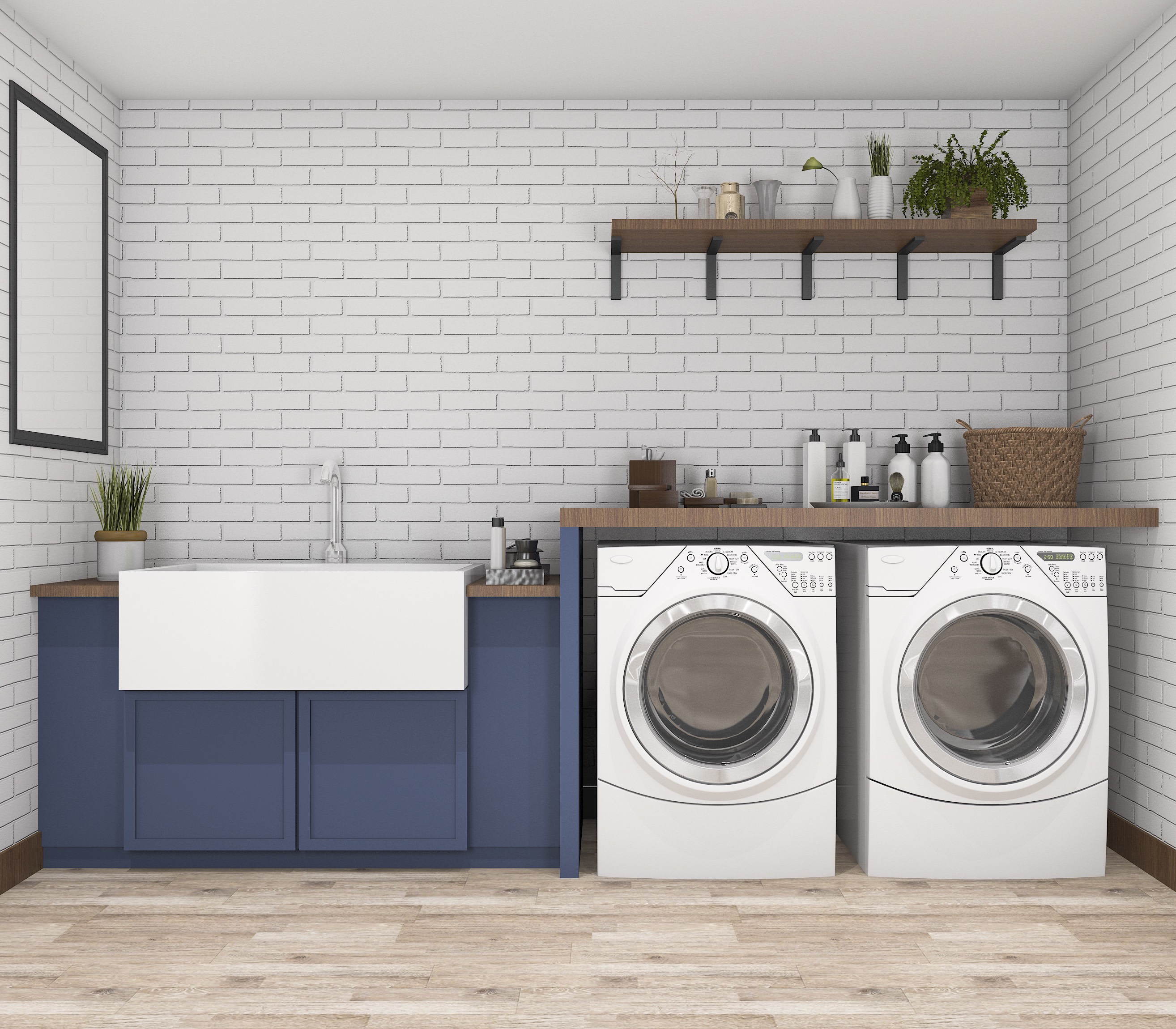 Keeping up with the laundry, and all the other tasks that go along with doing laundry can seem overwhelming – and if you have kids, it's just that much more of a challenge.
I'm a big proponent of using the best tools to make even the most difficult tasks easier and more efficient. With that in mind, I'd like to share some handy products and tools that can make even a lot of laundry seem super manageable.
There is nothing in your laundry routine that takes more time than ironing – especially when you run out of steam in the middle of a job (see what I did there?!). Having the right iron increases efficiency, and ultimately saves you tons of time. The Reliable Senza 200DS Home Ironing System is the perfect two-in-one solution; It features a docking station which provides unlimited steam through its auto refill system – perfect for those high volume pressing jobs. Alternatively, for that quick ironing task before work, detach the iron from the base and it heats up in just 2 minutes, so no waiting, just steam and go!
If you or someone in your home has sensitive skin, or if you're trying to live a green lifestyle, Nellie's All-Natural line of products are a perfect choice. The line includes everything you'd need – from laundry soda to oxygen bleach and dryer balls. Each product is hypoallergenic, which means they're free of toxins and phosphates, and they're also biodegradable which is great for the environment.
Keeping your lint trap clean is a must – when full, it's not only a fire hazard, but it also reduces the efficiency of your dryer. But, what about the area that holds the lint trap? I assure you, it needs some cleaning love too. The Fuller Clothes Dryer Vent Brush may look like a large mascara wand, but trust me, it's the perfect tool for getting into this spot. You'll be surprised how much nastiness you pull out of here (it's also great for other areas in the house). Fuller also produces a Clothes Brush which is perfect for removing lint, dust, and hair from clothing.
I don't know about you, but I air dry a lot of clothes, specifically, things like sweaters, dresses and delicate tops. My big issue is those lines that the wire drying rack leaves in everything, or worse yet, I've ruined a few sweaters because I've left a wet arm hanging over the side and it just completely stretches out of shape. The Stackable Dryer from Household Essentials is made up of flat mesh panels so you can easily lay clothes flat and let them air dry. Such a simple solution… love it!
One of the challenges we face when doing laundry is getting it all organized; whether that be actually getting it to the laundry room, or, keeping it organized throughout the washing and drying process. To help us with this we've been using a couple of products from Honey-Can-Do who have a full line of specialty laundry bags. A few of my favorites are the Shoe Wash Bag, which you can drape over the closed door of the washer (or dryer) so they don't fly around during the cycle, and also the multi-pocket Hosiery Wash Bag which allows you to compartmentalize different undergarments, making sorting a snap!
I haven't used fabric softener for about 10 years now, instead, I use dryer balls. These little guys save you money on two fronts – first, you no longer have to buy fabric softener, and second, they help to dry your clothes up to 25% faster which of course cuts down on the electricity bill. These dryer balls from Woolzies have become a favorite of mine, they're 100% wool which means they're a little quieter than traditional dryer balls, and it also means you can add a few drops of your favorite essential oils to each ball which adds a beautiful scent to your load of laundry.