How to Organize Your Linen Closet
Today we are walking into the linen closet! The home of all things bedding, table linens and towels for your entire home. If you could describe your linen closet in one word what would it be? I would say "cluttered" or even "disarranged" because you know, LIFE! I bet most of us would describe that space in those same words. If you are looking to get your linen closet in shape, here are few tips!
Baskets
I love to organize with baskets. So you can do the same by giving a basket to each room in the house. Boys room, girls room, guest bath, guest bedroom, master bedroom, etc. This way you know which set of sheet goes where! Or you can arrange the baskets by sheet size. King, queen, full and twin!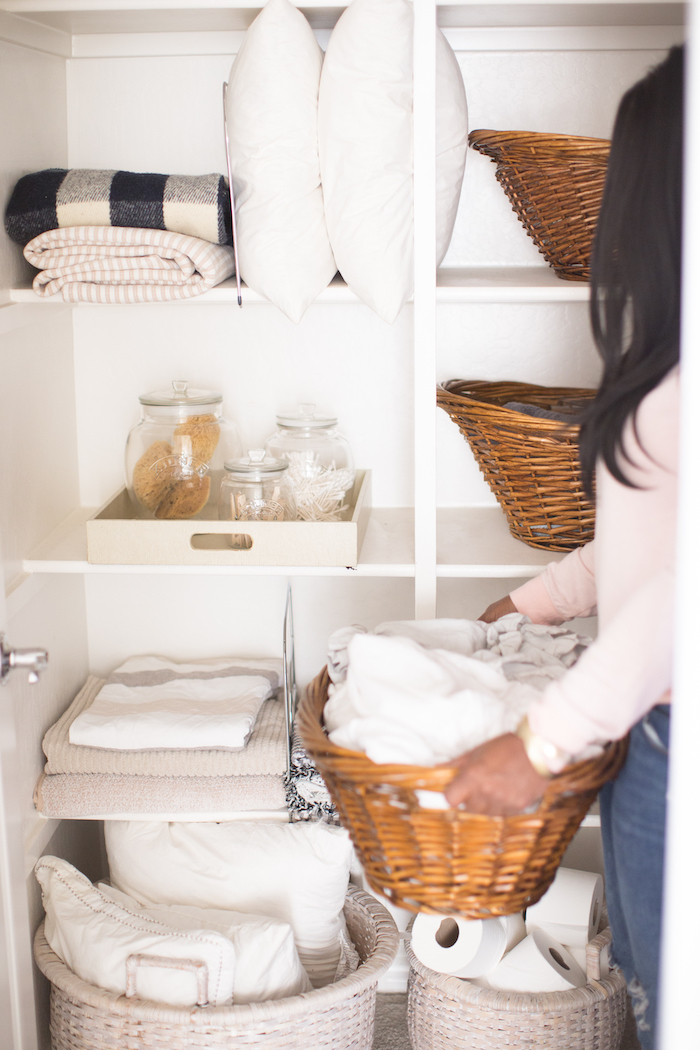 Larger baskets with handles like these from Design Ideas can be used at the bottom to hold extra pillows and even toilet paper so that everyone is able to reach.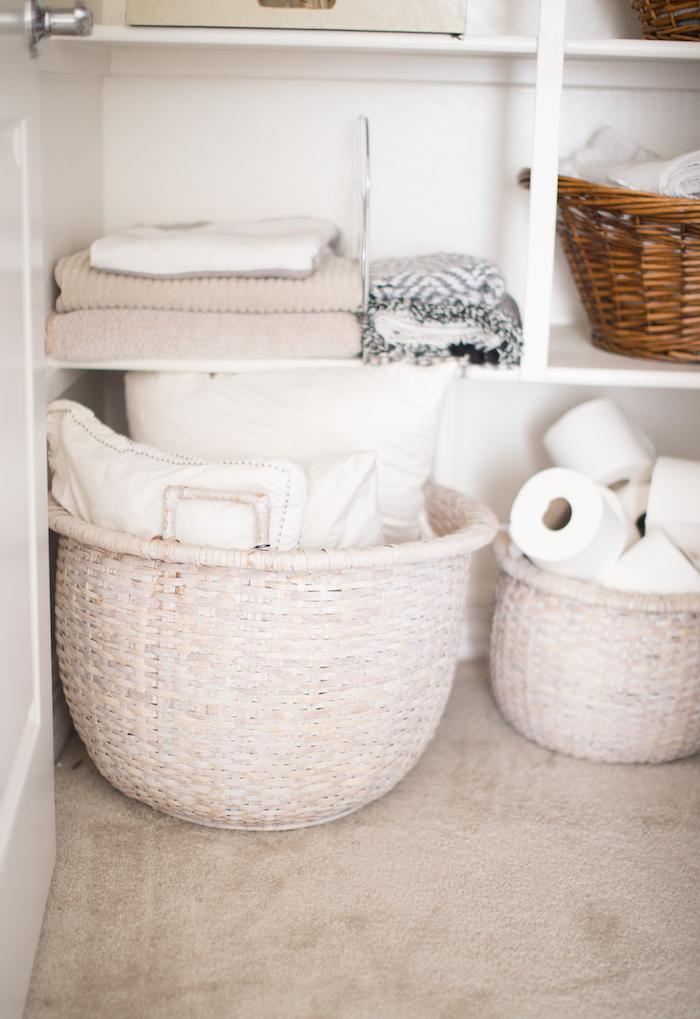 Dividers
Shelf dividers can also be used to help with containing certain areas. I like to keep my pillow and blankets ready for seasonal changes on hand and visible. This divider by Spectrum Diversified is keeping my pillow inserts from folding into the blankets. A simple solution that adds so much value! By using the dividers, you can keep like items together. For example, you can see I have my bath towel and my hand towels divided in each section. That way it's easy to identify when we need them!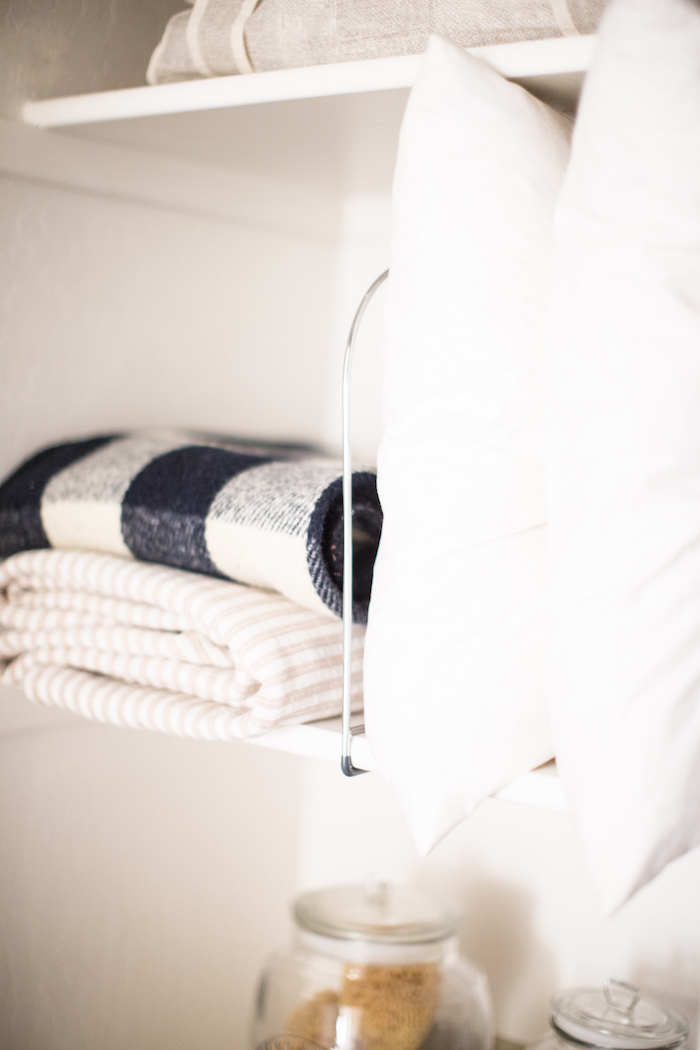 Glass Jars
Keep a tray of essential items in glass storage jars like sponges for bathing, clothes pins, etc. When it come to glass storage, Kilner jars can be used for just about anything! Also to keep linens fresh use baking soda in a jar or even a satchel of essential oils! Overtime when linen doesn't get used it starts to become stale. So anything to keep them fresh and safe from moths and other critters it a bonus.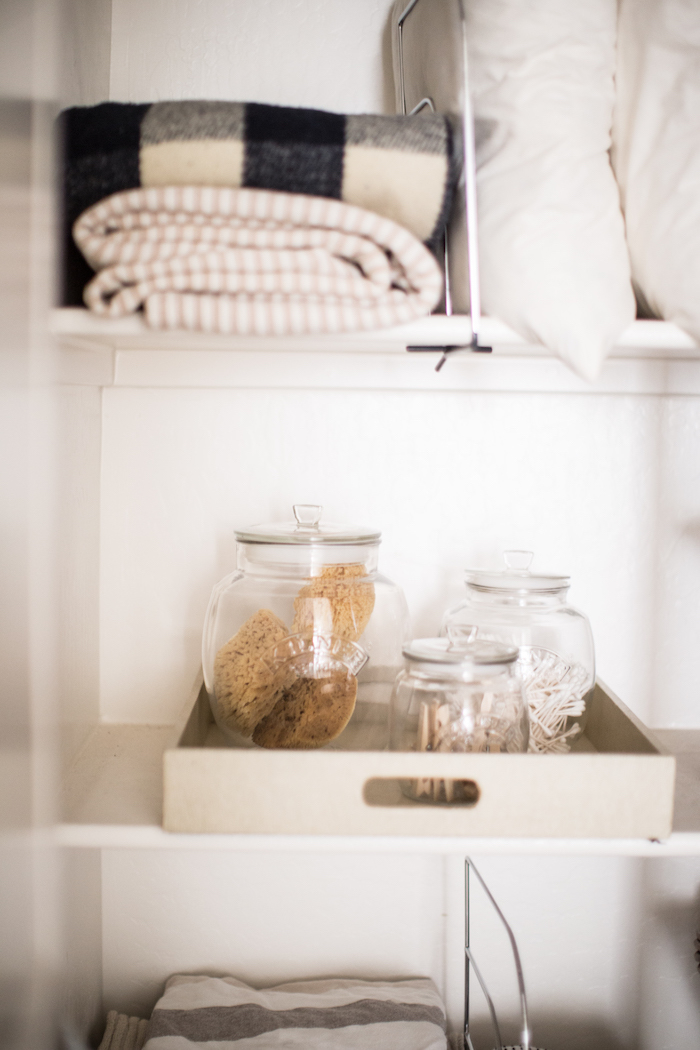 Closed Storage
If you have heirloom pieces or antiques, we all know that those need special care. I keep baby blankets, items crochet by hands, and anything else precious zipped up and put away for special occasions!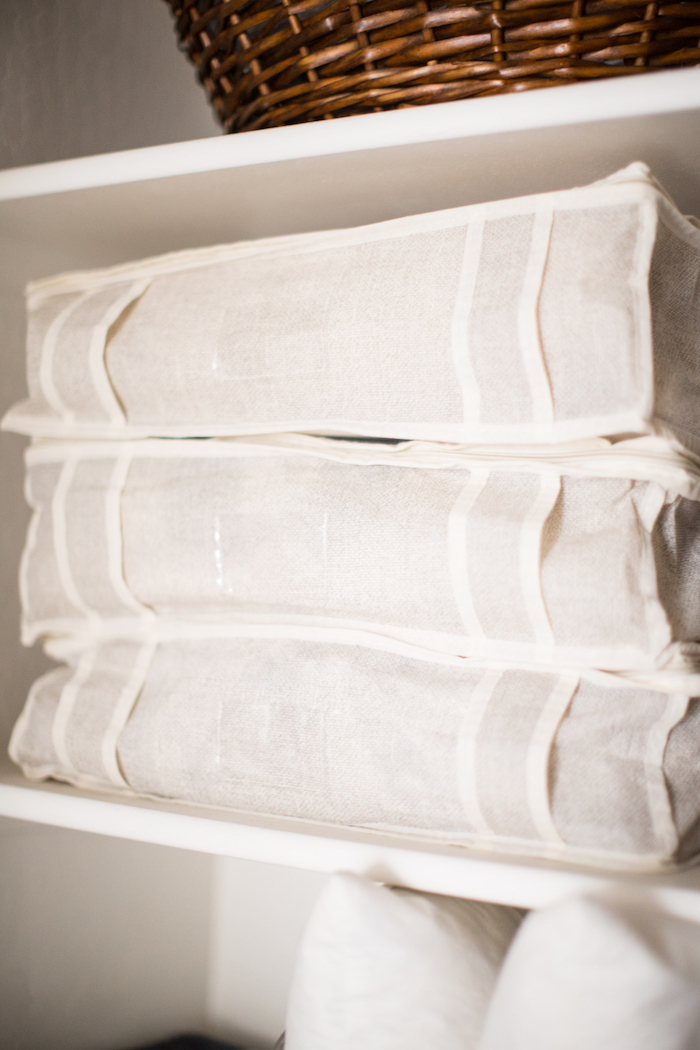 Now step back, take a look. That linen closet looks good right? It really is the little things!