5 Kitchen Organization Products to Declutter Your Kitchen for Under $100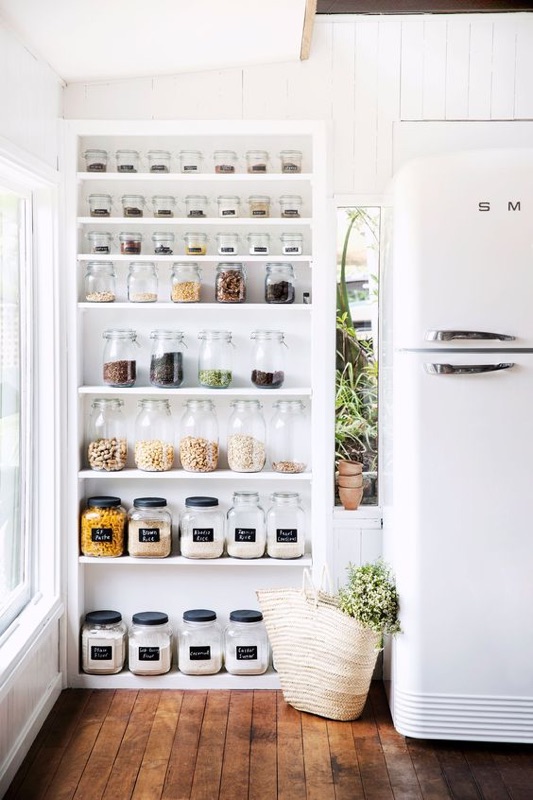 An organized and well-functioning kitchen can have a big impact on your daily life. It can help you get out the door more quickly in the morning, throw together a last-minute meal more easily, and even entertain more effortlessly. Having this space organized is a must in my home and it's one of the first spaces I work on with my clients because it's truly the hub of the home – that space where the whole family goes multiple times a day to eat, cook and simply spend time together.
Since using this space is critical on a daily basis and since the holidays are quickly approaching (the baking and entertaining season is upon us!), I thought it might be helpful to share some simple inspiration and kitchen organization ideas to help you organize your kitchen and do so on a budget.
Below, I've outlined six versatile products that are some of my faves and can help in various areas of the kitchen, all for under $100. So let's roll-up our sleeves, do a little decluttering and implement some helpful tools that will help us organize our kitchen space and help make our daily lives a little easier.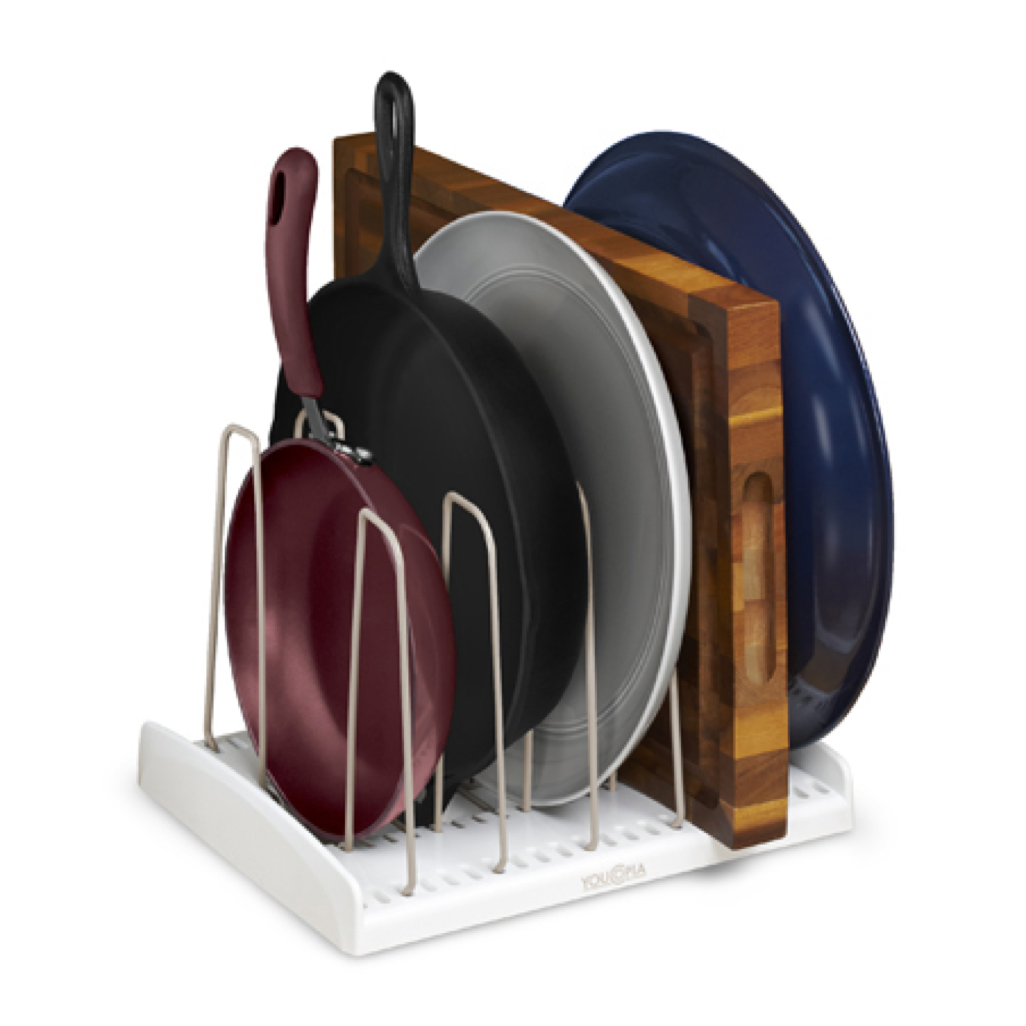 From cookware to baking sheets to large serving platters, this adjustable rack helps keep your tools organized and makes it easier to access them. How does it do that? By turning your piles horizontal and eliminating the awful task of digging to the bottom of a stacked pile and moving multiple items to find what you are looking for.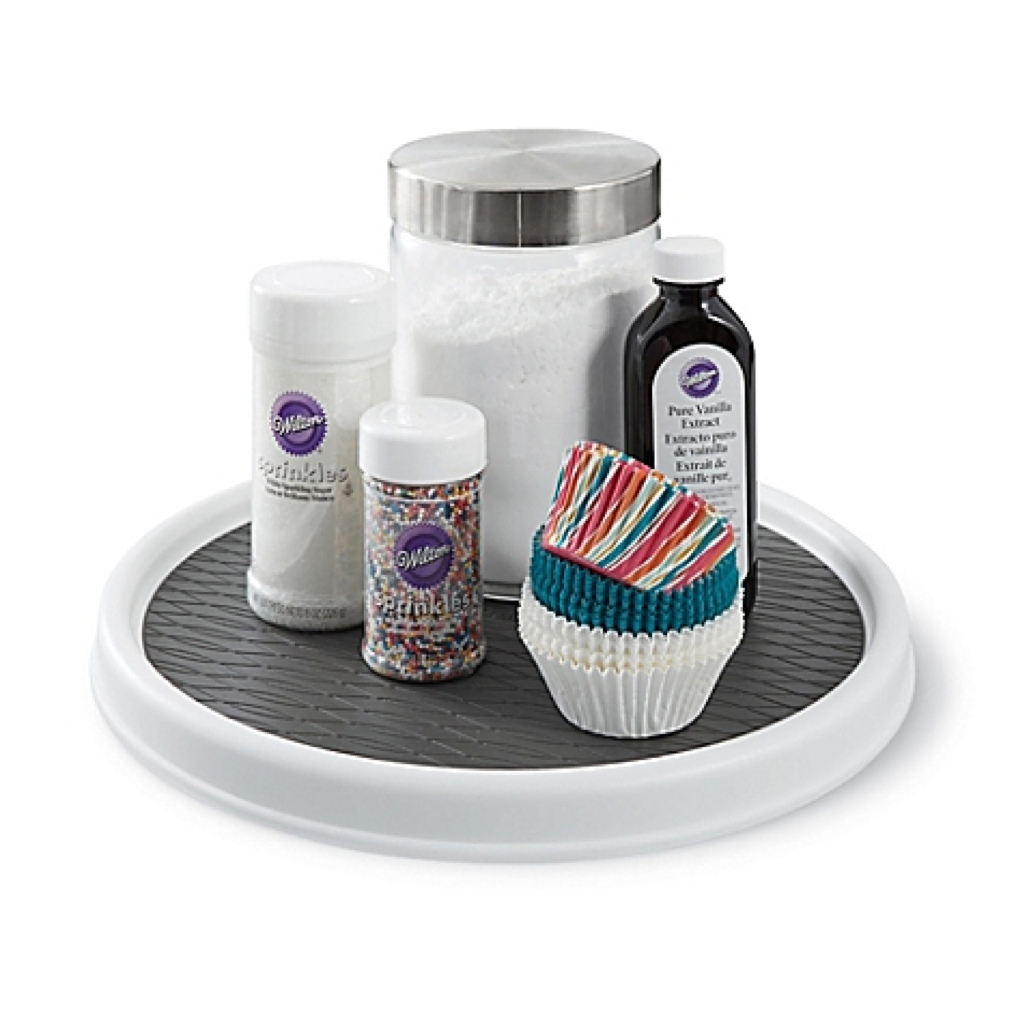 I think Lazy Susans are a must in every kitchen. They help keep like items together and allow easier access to items that would be stored at the back of a kitchen cabinet. They can be helpful in a spice cabinet for spices and oils/vinegars, under the sink to corral cleaning supplies, or to make it easier to access condiments in a refrigerator.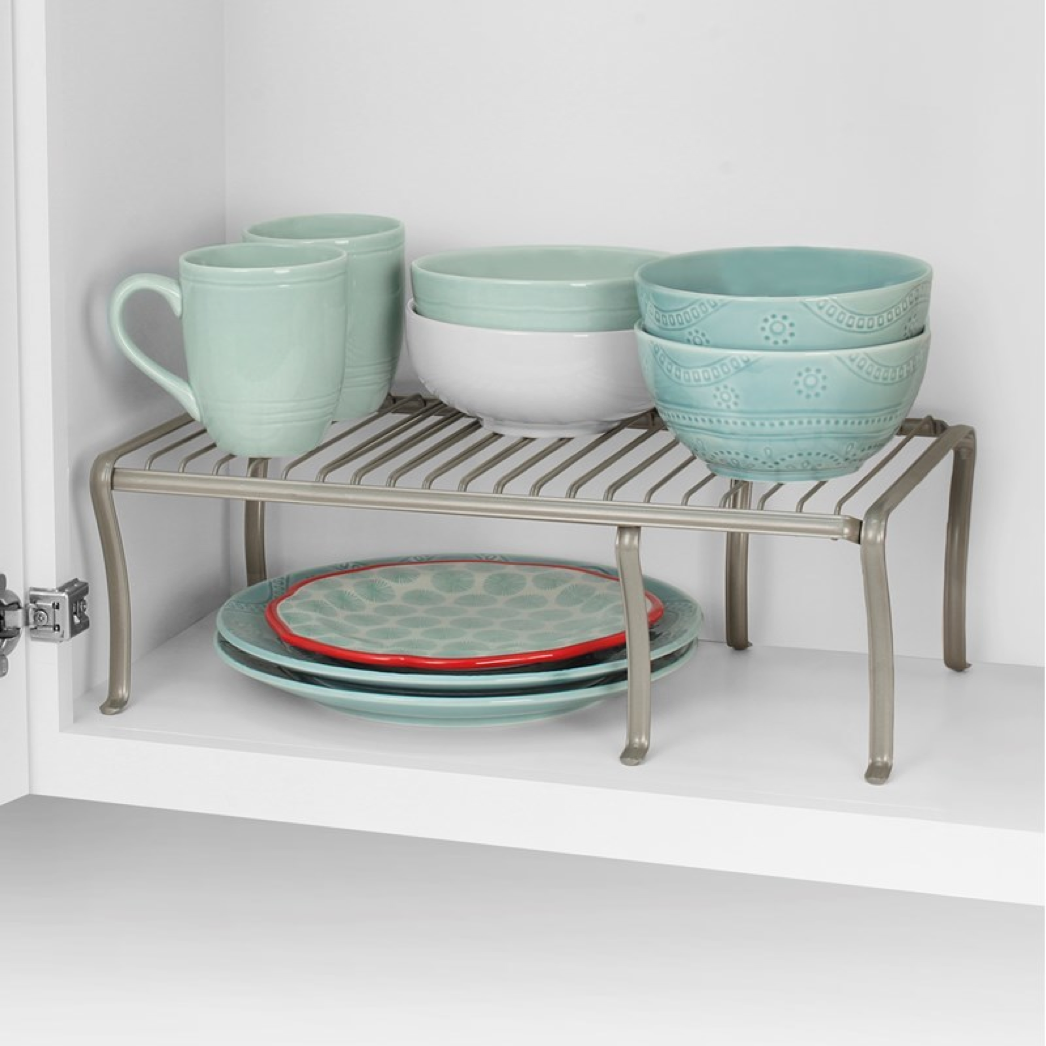 An expandable kitchen cabinet shelf is a great way to double the storage space on a shelf and make it much easier to access and use stored items. This extra shelf is not only handy to divide those stacks of plates, bowls and drinkware, but it's also useful in the pantry for canned and boxed food.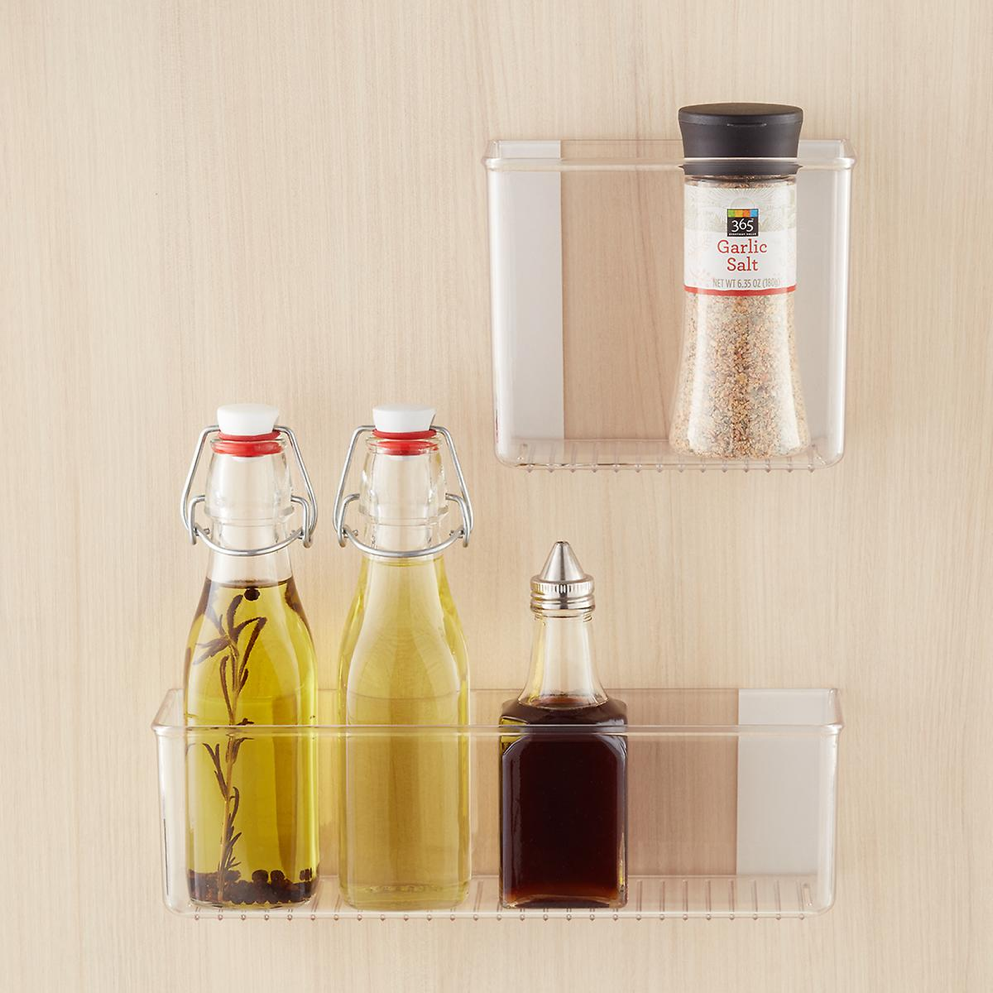 The storage space on the back of a kitchen cabinet door is often overlooked. These handy adhesive organizer bins help make use of that underutilized space by storing things like spices, utensils, and other small cooking tools.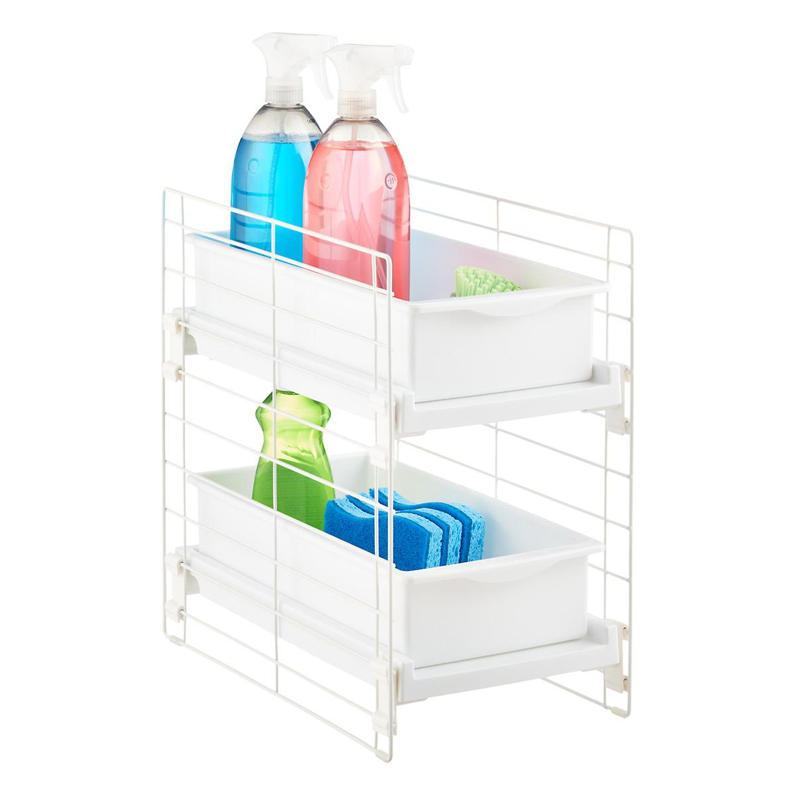 That dingy space under-the-sink is a spot that's often misunderstood. It's dark and feels kind of gross because of the pipes, but it's valuable storage real estate. This stacked 2-drawer organizer (as well as the Lazy Susan I previously mentioned) is a great tool to help maximize the storage space under-the-sink and organize cleaning supplies, plastic bags, and much more. For a little more under-the-sink inspiration, take a look at this post from awhile back when I did a complete under-the-sink makeover.