Declutter & Organize Your Spice Cabinet (Finally!)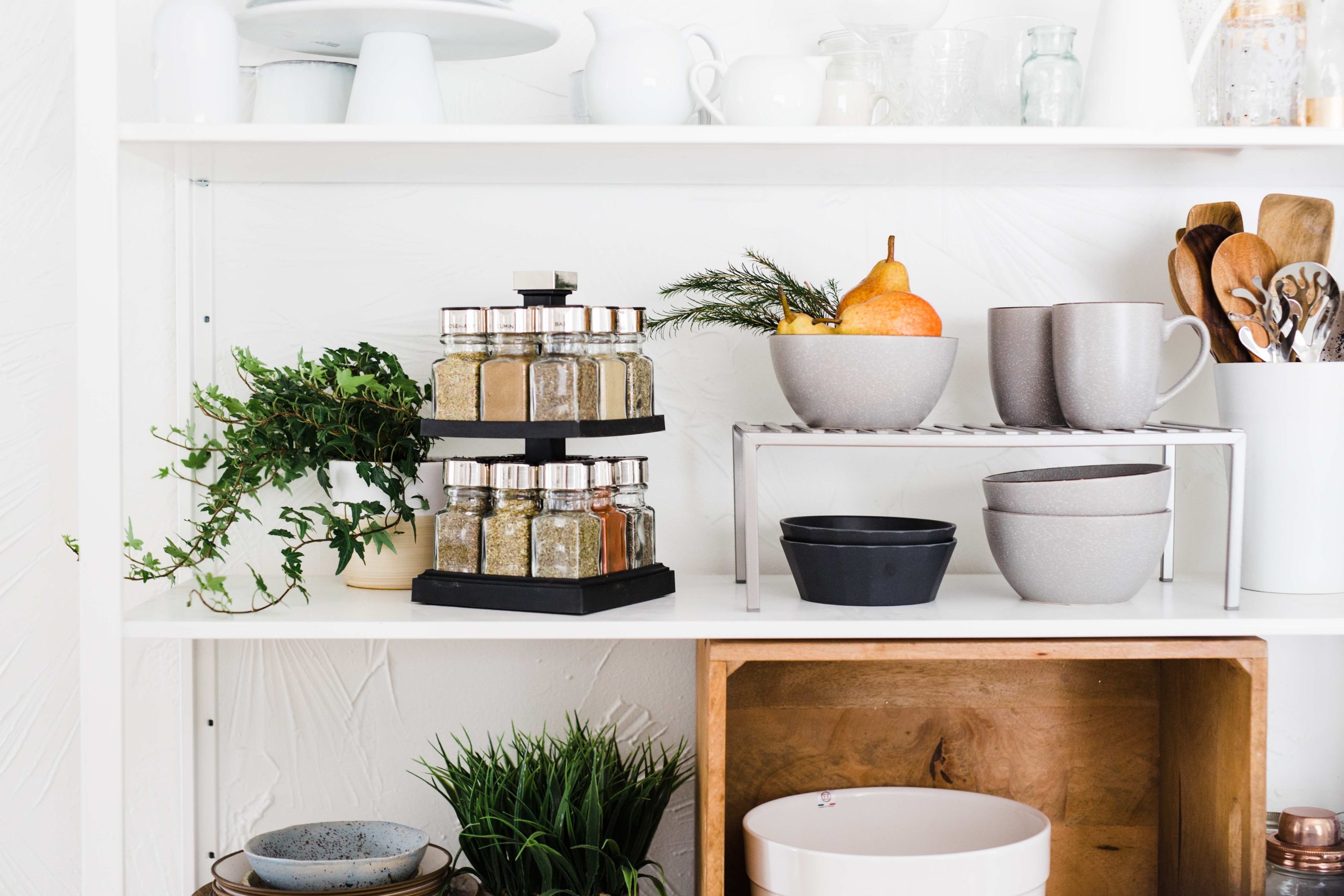 Ohhh, the dreaded spice cabinet. Is yours like mine? A mish-mash of random sized bottles, powder-coated jars and sticky half-filled containers. I can organize magical birthday parties for 31 picky children, balance 8 different clients across 52 separate weeks, but for the life of me, I can not keep my spice cabinet decluttered. It's become this constant, niggling embarrassment. A dark shadow in the corner of my kitchen.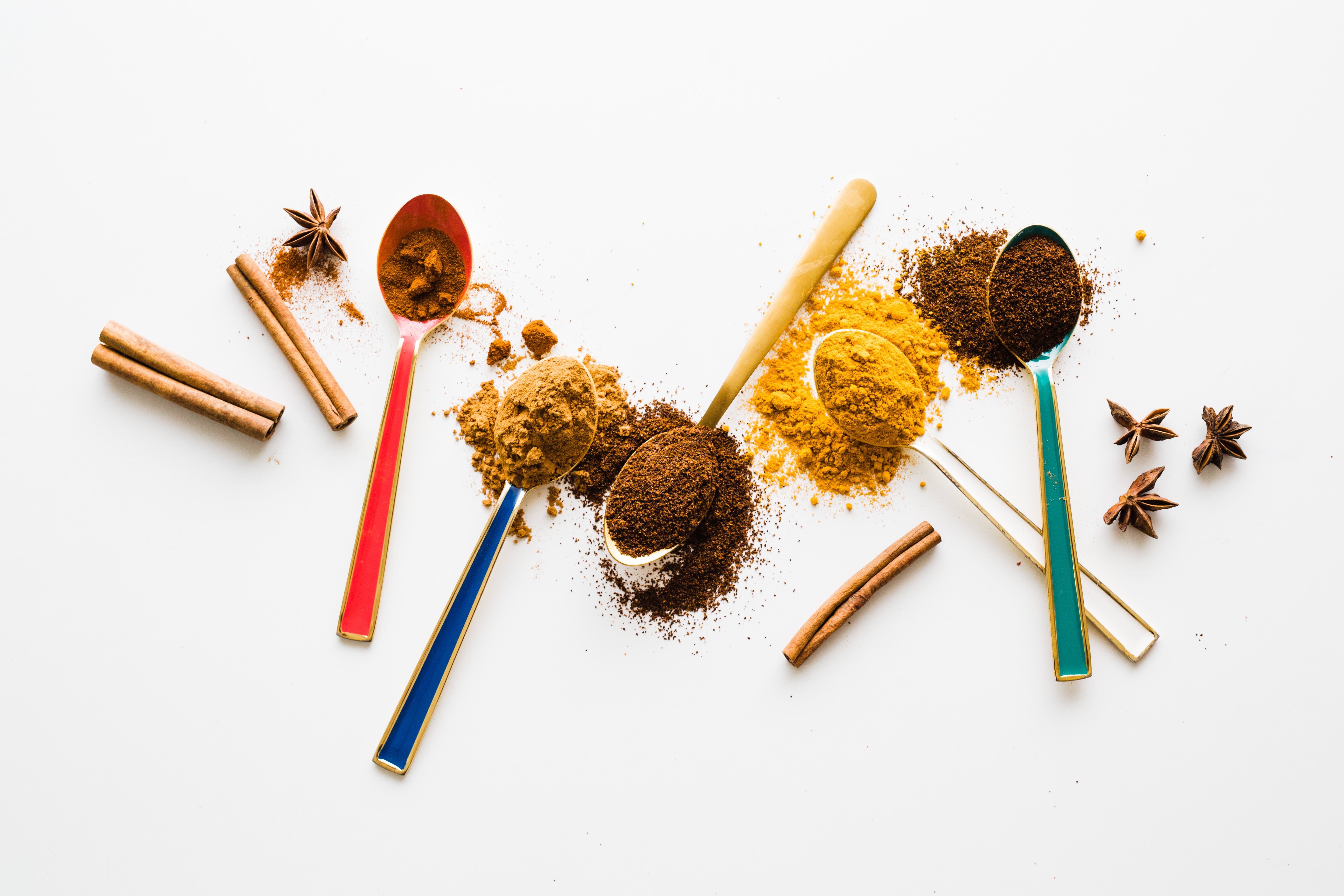 But no more. Spring cleaning on the calendar, I set out this week to find the perfect solution for the lifelong mess that has always been my spice cabinet. So I shipped in three promising options, and prepared to tame that spice cabinet once and for all.
Here's what I learned:
1. Buy a Pre-made Set.
There's no reason to reinvent the wheel. Buy a ready-to-go spice cabinet like the Olde Thompson 16 Jar Square Carousel Rack and you can start from scratch in 5 minutes flat. Simply toss your old spices, and place this spin-able rack on your countertop. All jars come ready-labeled and ready-filled, so open the package and your work here is done. There's no messy transferring of existing spices, as there often is with customizable spice systems. Plus, upkeep is easy, because you simply refill the containers by funneling spices into the wide-mouthed jars whenever needed.
Perfect for: Home cooks who use basic, traditional spices like paprika, Italian seasoning, chili powder, cinnamon, etc. Ideal for kitchens where cabinet space is limited.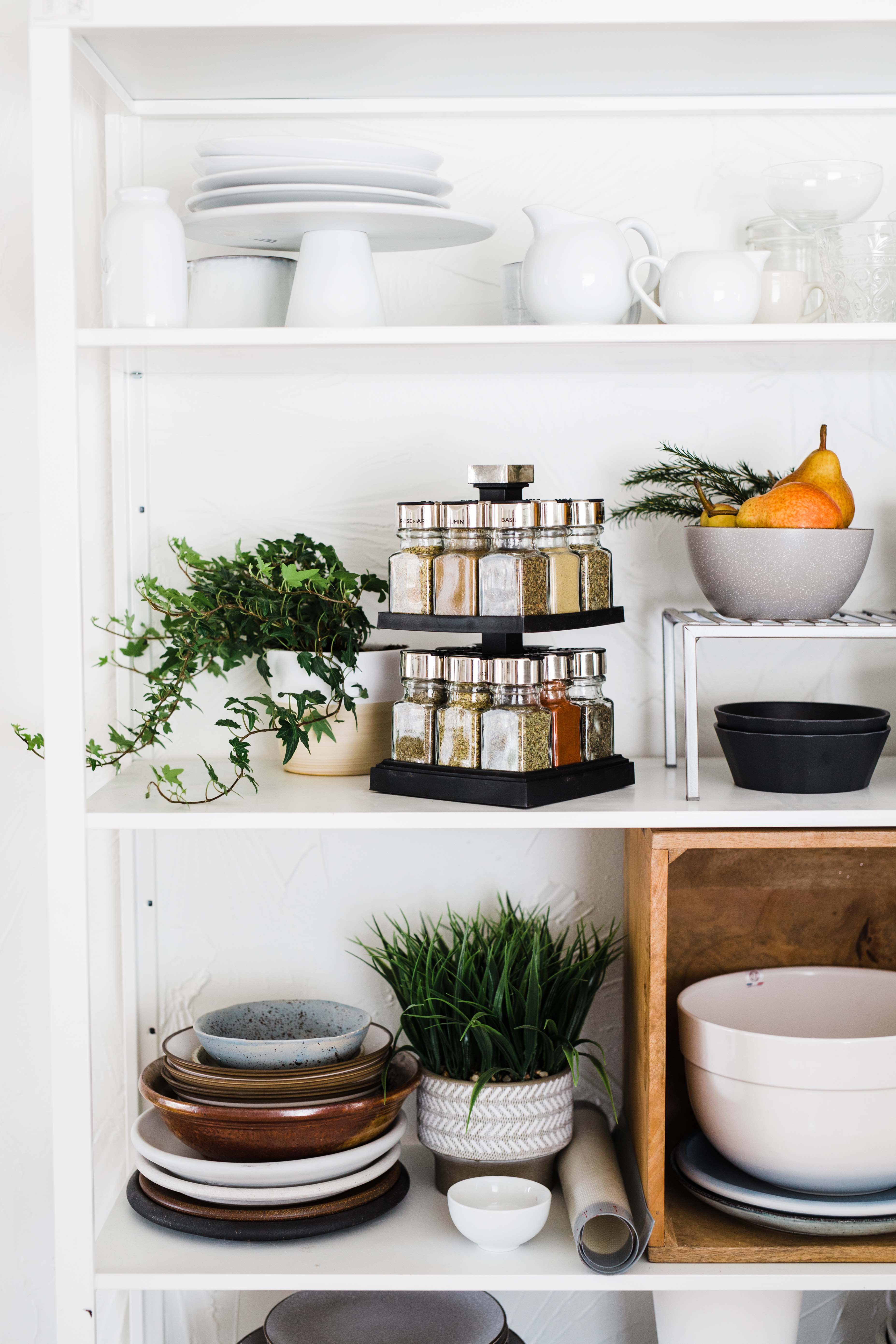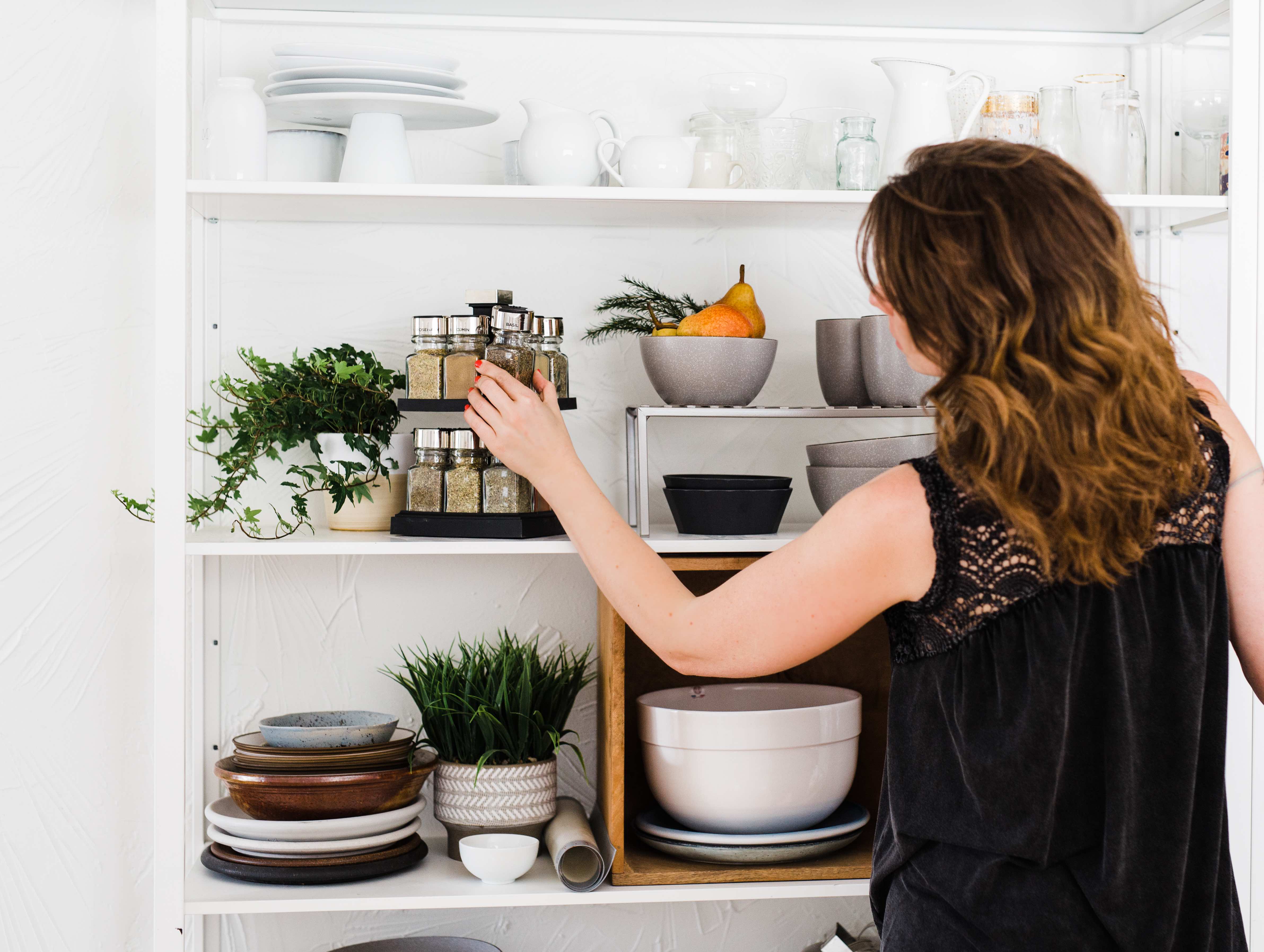 2. Go Minimal.
If a clean, simple space is your spirit animal, a hanging magnetic spice rack is the peace-filled solution your soul will adore. And the white Honey-Can-Do 12-Canister Magnetic Spice Rack is the creme-de-la-creme of modern spice magic. This wall-mounted system consists of a single long strip of plastic with magnetic pods where canisters nestle on top and bottom until you're ready to use. Comes with ready to go labels so you can customize the spices on your rack. Perhaps the best part here are the small windows in each canister that make it easy to quickly peek and see which spices need to be refilled before you go shopping. Available in white, silver and black.
Perfect for: Modern kitchens with minimal cupboard space. Ideal for cooks who routinely cook with the same basic spices.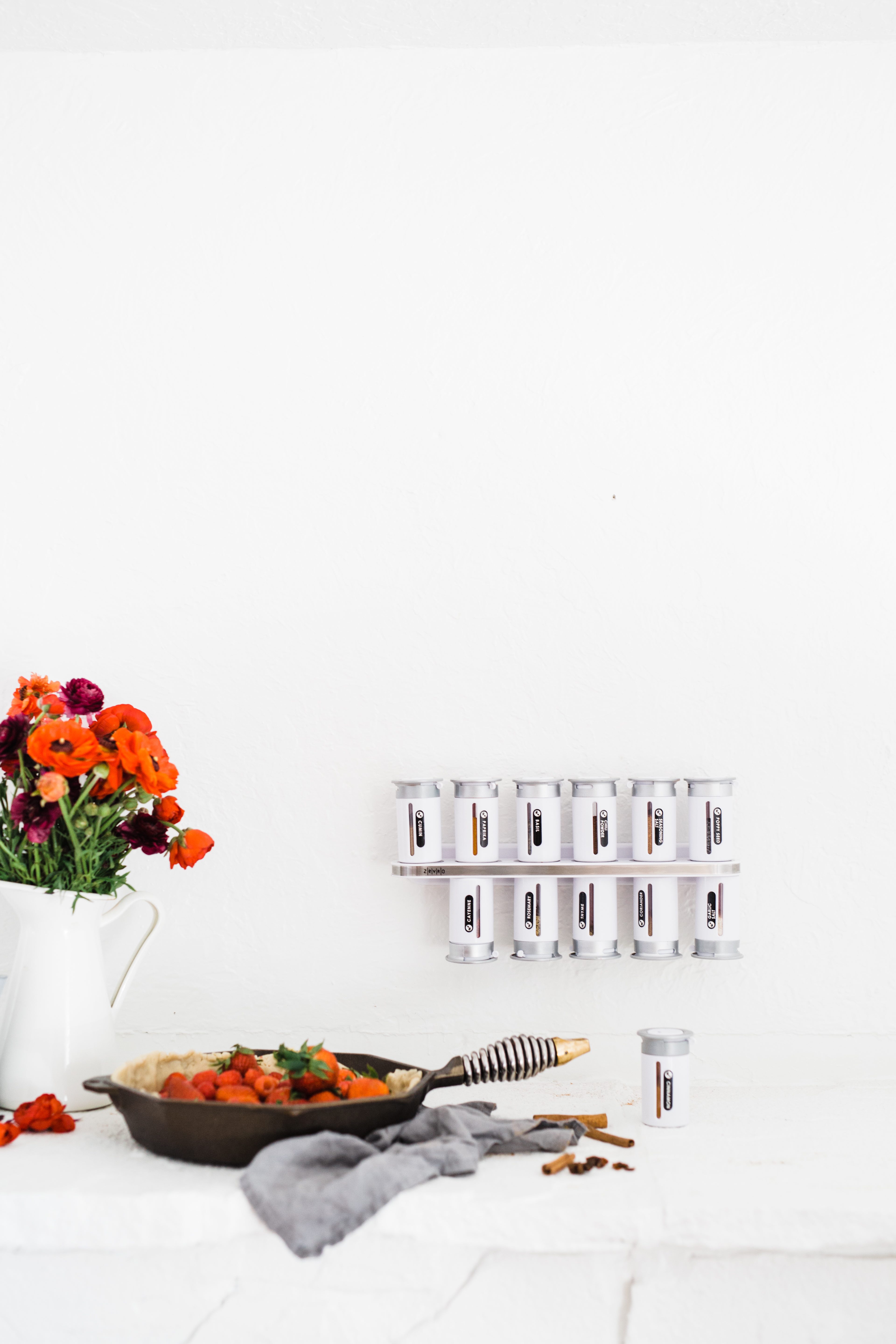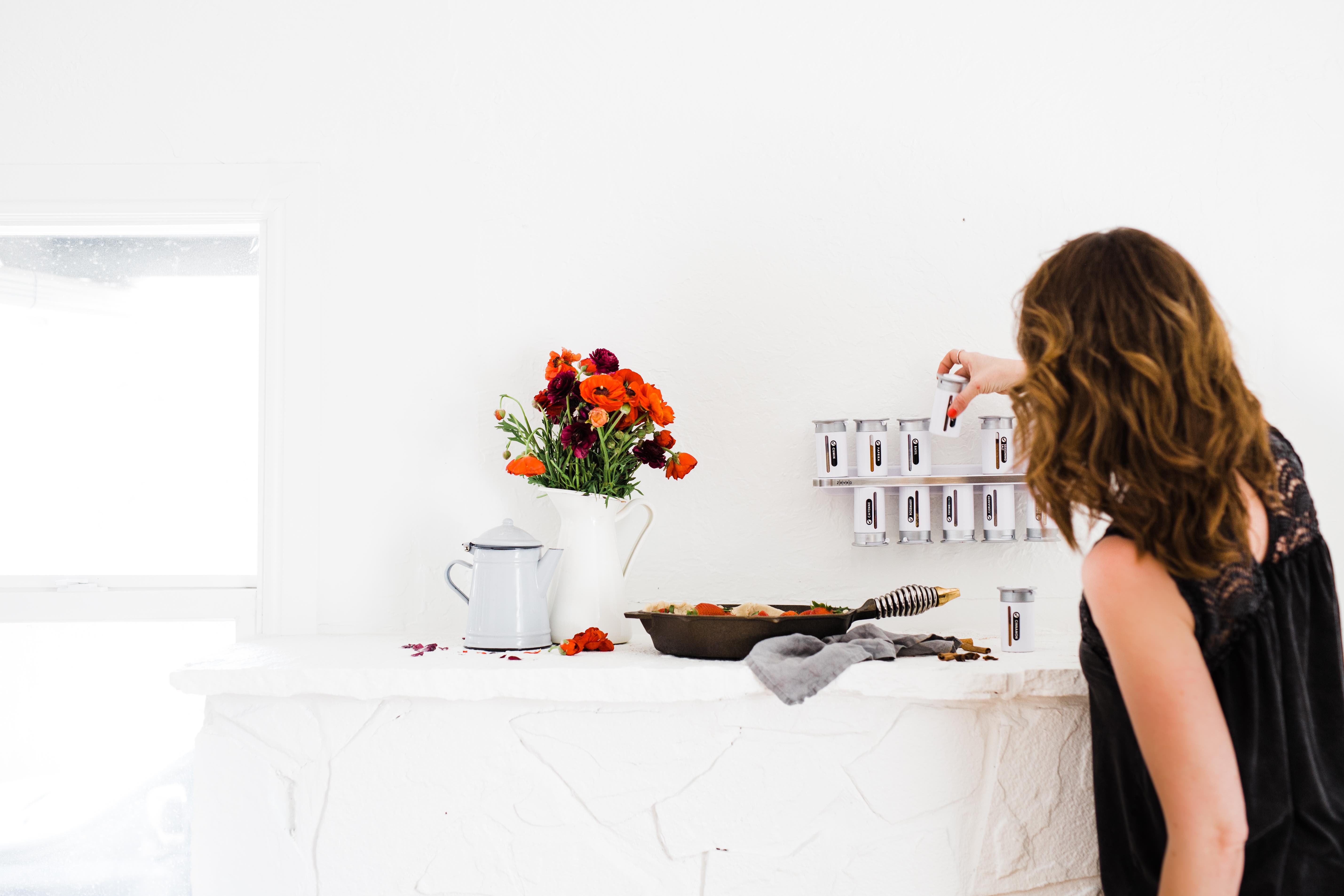 3. Keep It Versatile.
Tired of a cabinet full of tiny bottles that don't match, don't stack and don't fit bulk spices? Then stackable, refillable spice storage like the Honey-Can-Do 6Pc Locking Food Storage Set is what you need to calm the clutter. With wide openings that make it easy to refill spices, and sealtight containers that close quickly and stack without slipping.
Perfect for: Cooks who use a revolving collection of different spices, or who prefer to buy spices in bulk. Ideal for kitchens with enough cabinet space to store spices hidden from view.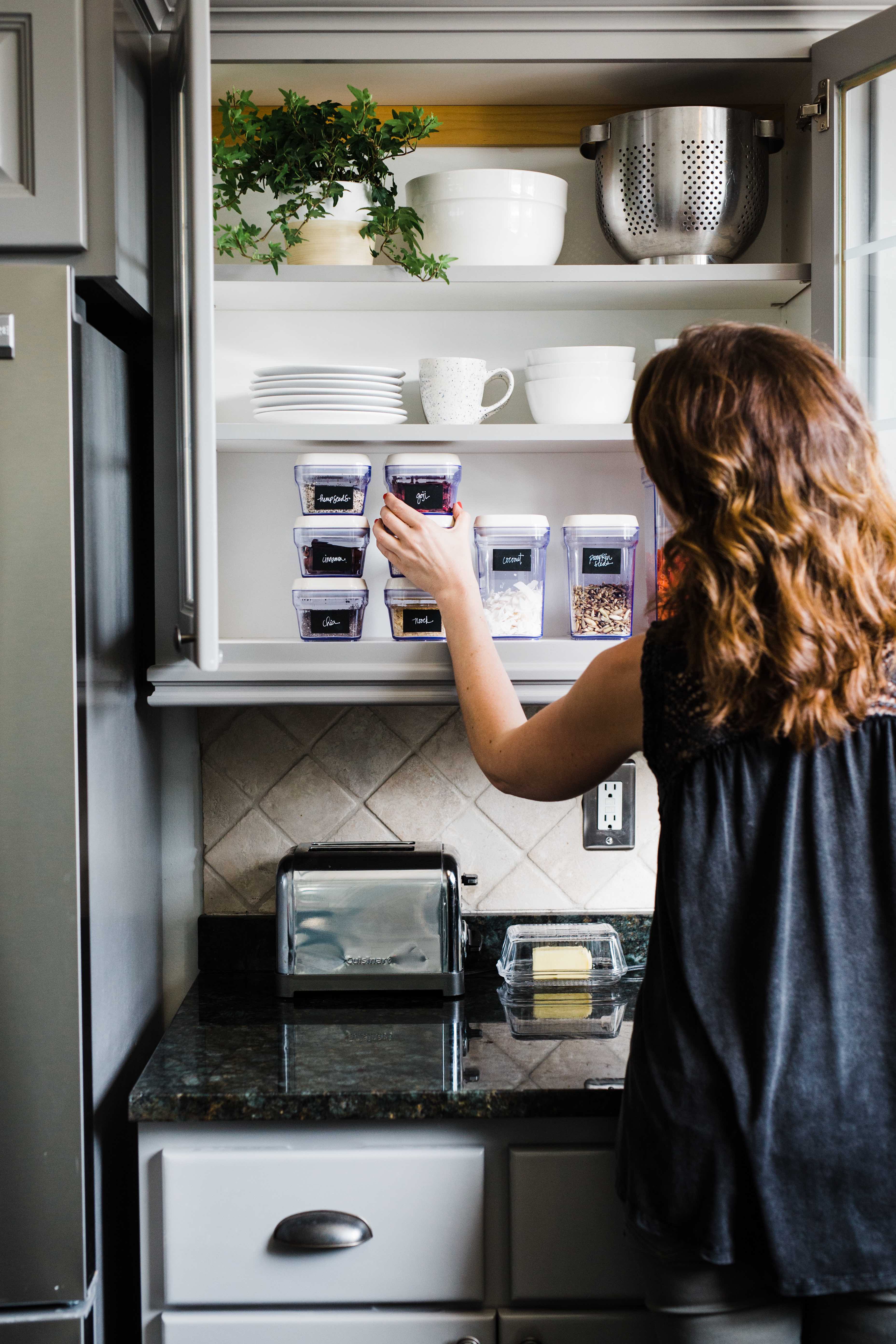 4. Mix & Match.
If a single spice rack doesn't fit your needs, try mixing and matching to create a customized solution. After trying on several options, this was the perfect fix for my own home. Since I prefer countertops to be free of… well, everything, I want my spices tucked away. But when that cupboard is opened, I want to be proud of clean bottles and clean lines. So a combination of containers offers both basic spices in matching containers, and plenty of space for my revolving collection of bulk spices and ingredients.
Perfect For: Creative home chefs who need both traditional spices and space to store bulk spices. Kitchens with plenty of cupboard space to store a variety of spices.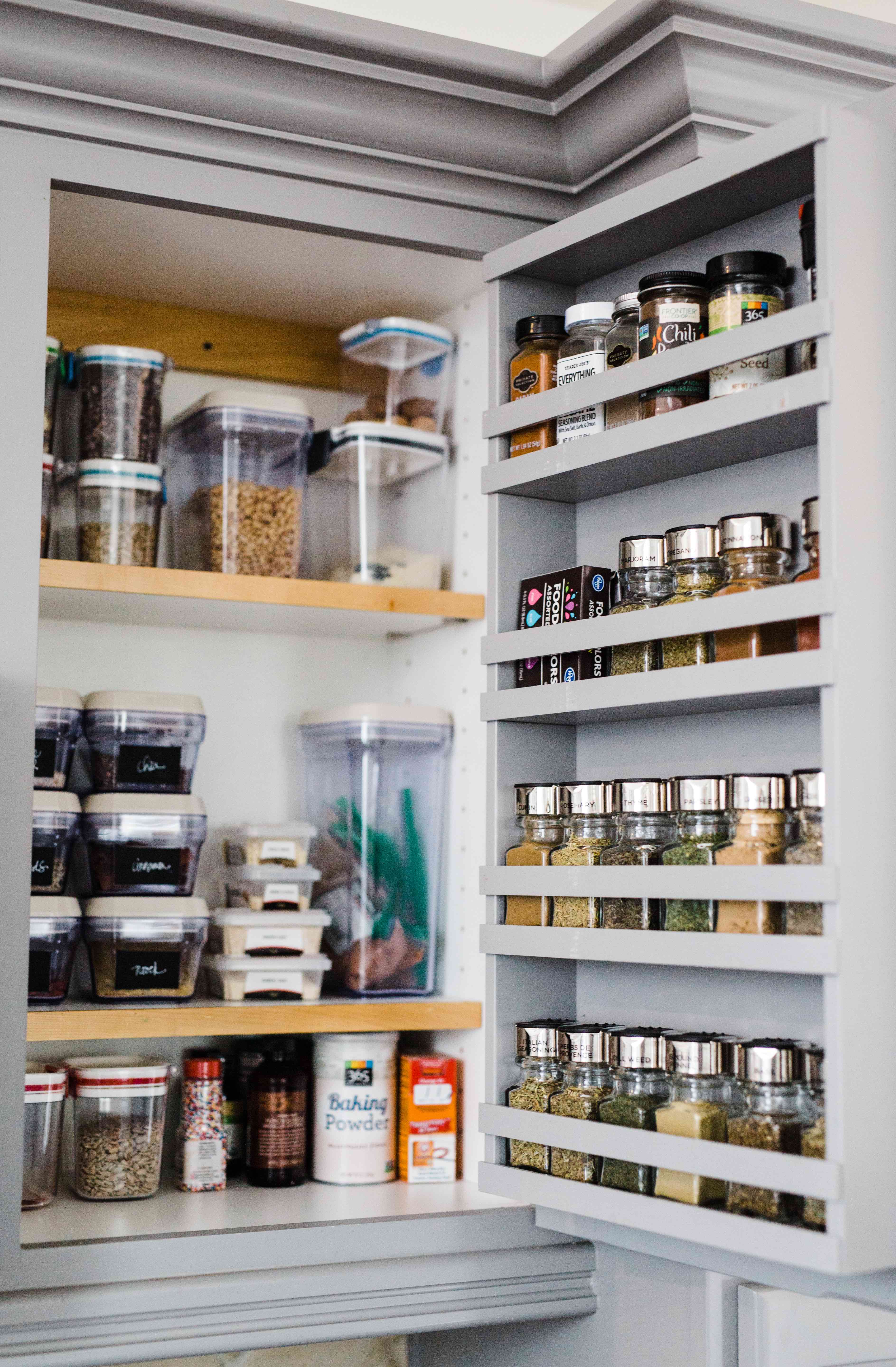 Quick, Customizable Labels
Here's a quick trick! Hit your local craft store and look for blackboard tape. Label permanently with a paint pen for spices that you always keep in the kitchen. Or use a chalk pen to temporarily label rotating spices.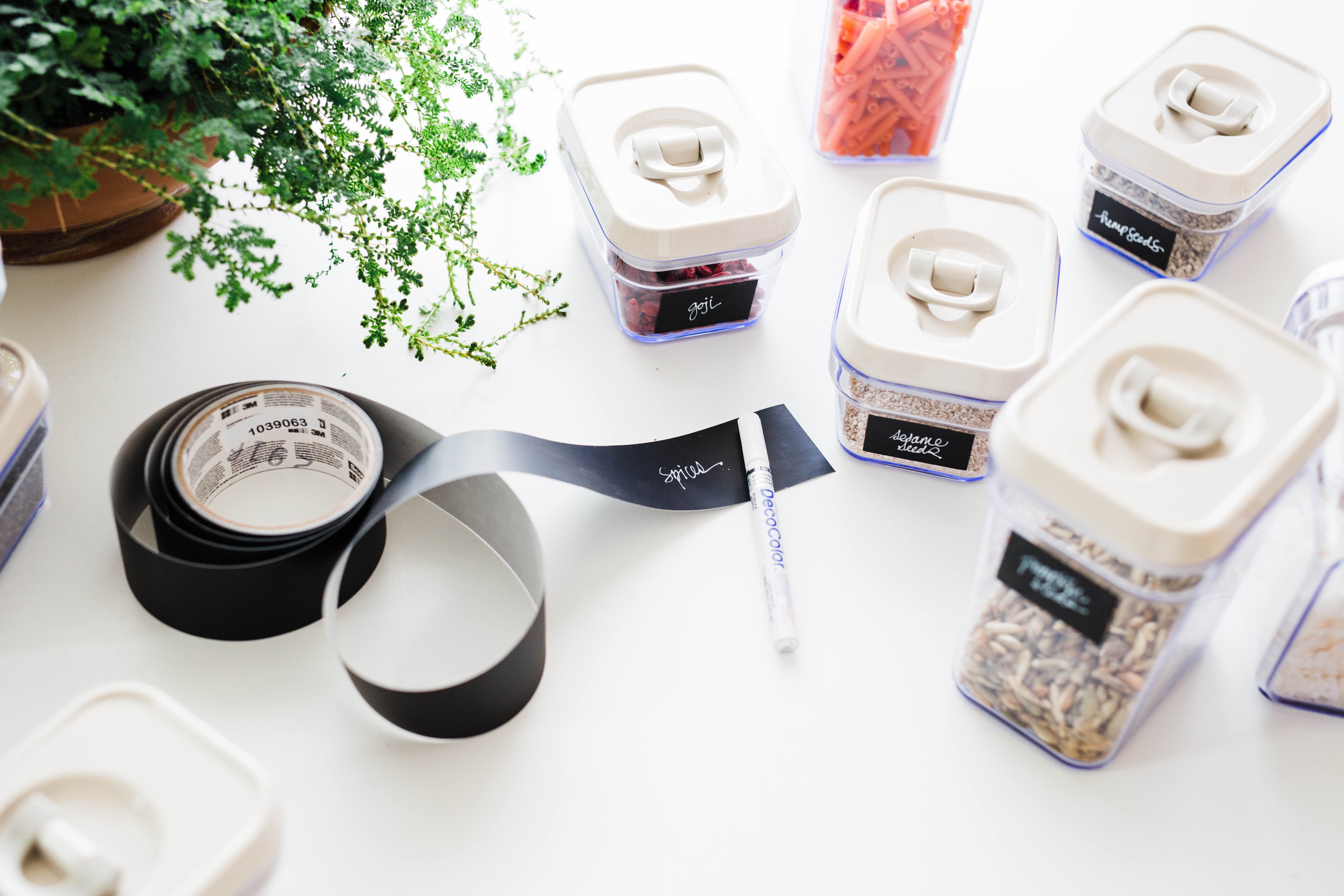 Personalized & Perfect
When it comes to spice organization, there are so many ways to tame the clutter. From prefabbed sets to an eclectic, personalized mix of keepers, every kitchen deserves a happy spice rack. Have you been able to tame your collection? We'd love to hear what's working for you! Snap a pic and show us your spice organization @theinspiredhome_com.