Utilize Your Vertical Space with This Clever Over the Door Storage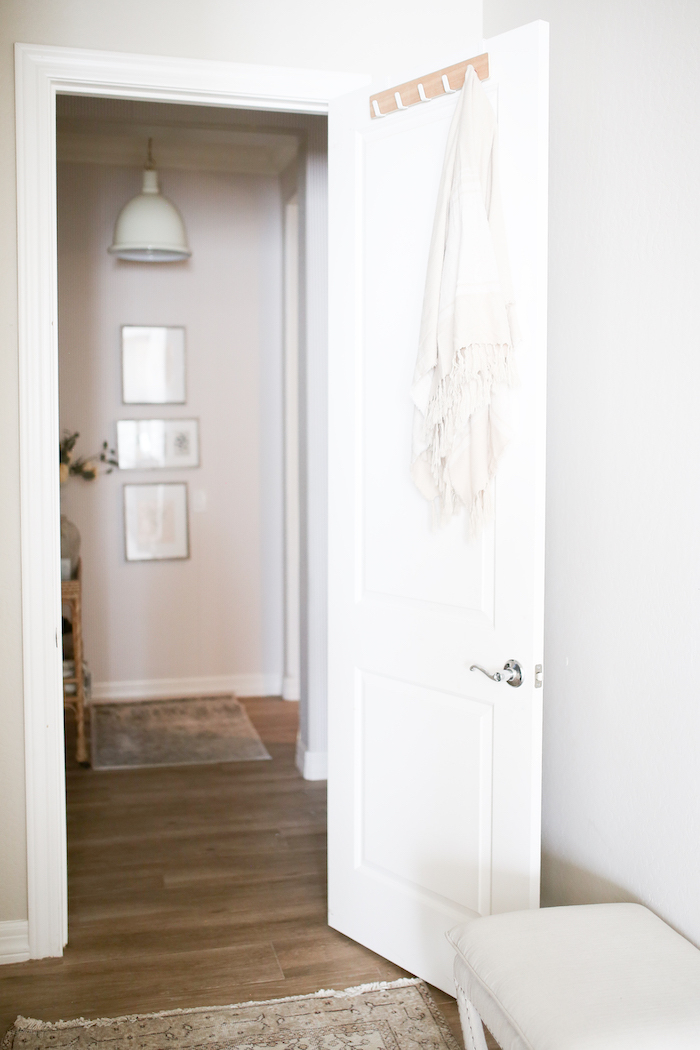 When space is tight, you immediately look for clever ways to store items around your home. I personally think using the door as a storage place is GENIUS! One, because everyone has a door. Even the smallest of places has a door. Two, it accessible and easy to reach.
Check out these clever over the door storage options for your next organizing project.
Over the Door Hooks
I love hooks. They're perfect for blankets and even towels. Hooks over the door are pretty convent too. Just hang this over a bathroom door and you have a place for extra towels. Especially if you share a bathroom with another person. But you can also hang other things as well! Purses for an entry door or hooks can be a great place for gym equipment like ropes and bands. The possibilities are endless.
Over the Door Hook Rack

By Yamazaki

Shop Now
There's also this great rack for caps and hats!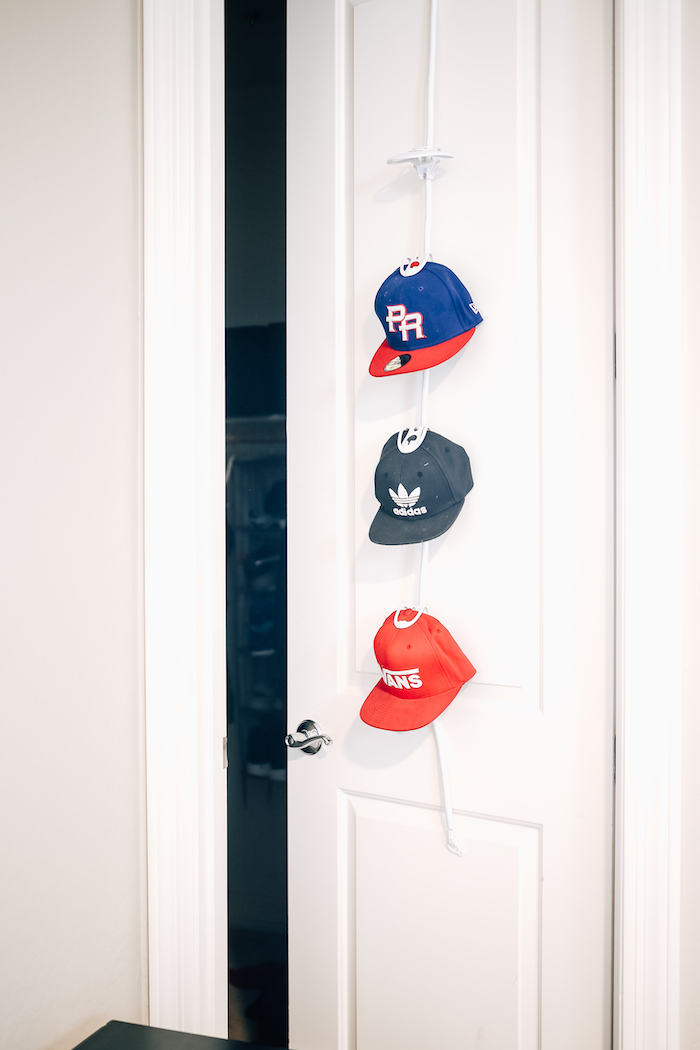 Over the Door Basket Organizers
This multi-pocket organizer is perfect for organizing toys or books. If you're running out of space in the playroom or game room use this over the door organizer for just about anything. The canvas material makes it heavy duty and great for all types of products.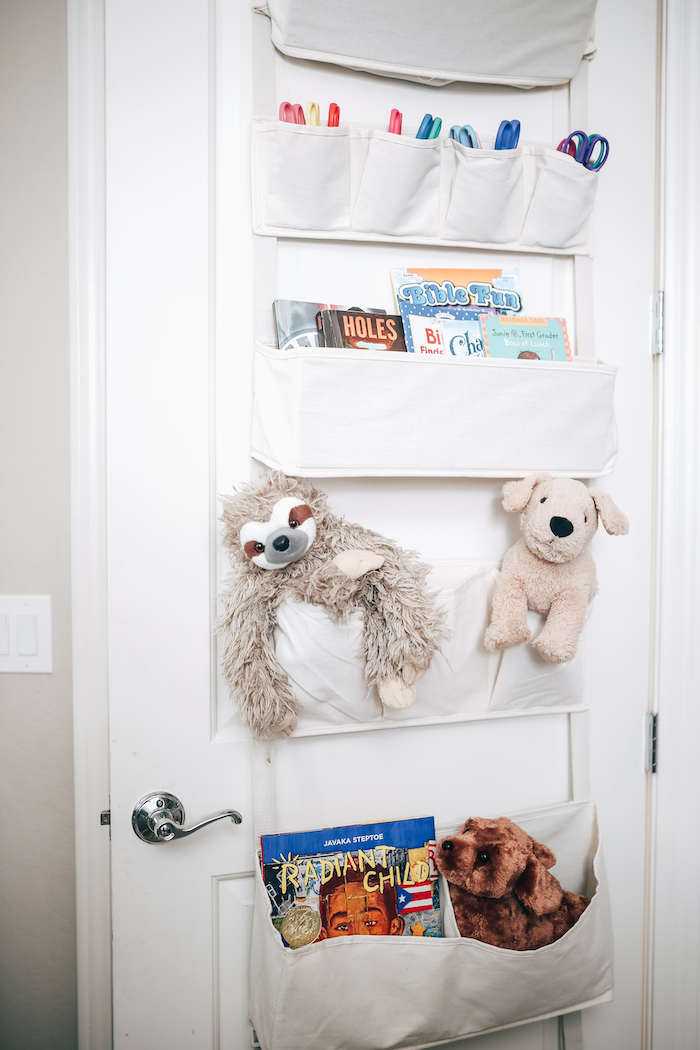 Over-the-Door Hanging Organizer

By Honey-Can-Do

Shop Now
This is another clever over the door basket storage system. This can be used in multiple spaces as well. Goes great on a pantry door for extra storage but also can be used in a craft area or even for school supplies for back to school. We used it to store some extra supplies for our new quarantine life.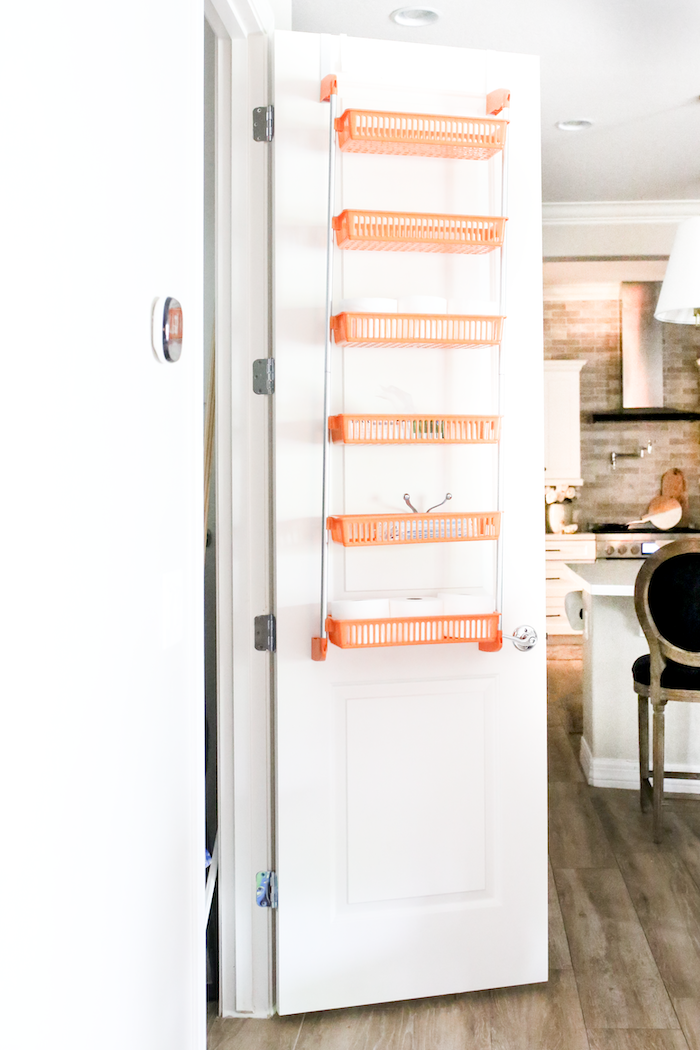 6-Basket Over-the-Door Organizer

By Household Essentials

Shop Now
Over the Door Bathroom Caddy
This hanging bathroom caddy comes with hooks and removable baskets. Perfect for dorm rooms or small bathrooms. Simply remove the baskets and hang them back up to dry when you are done in the shower.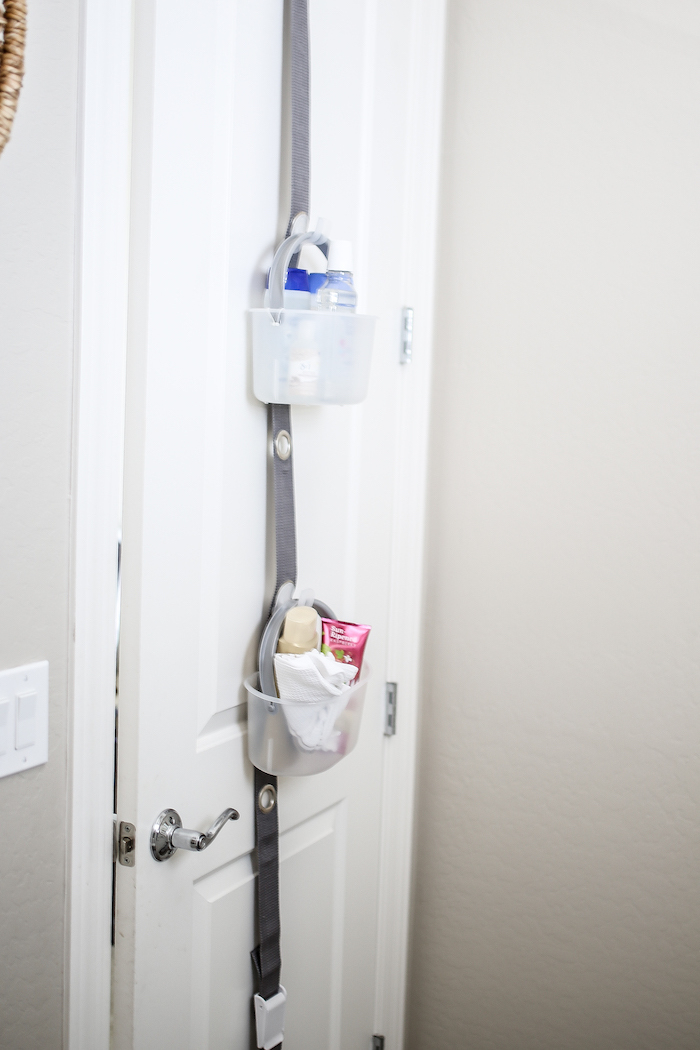 Hanging Door Caddy System

By Madesmart

Shop Now
Over the Door Ironing Board Holder
If you don't have space for your iron or ironing board then using the door for storage is a great idea. This ironing board holder is a great solution for a medium-size ironing board and iron. Keeps everything out of the way but still gives you easy access.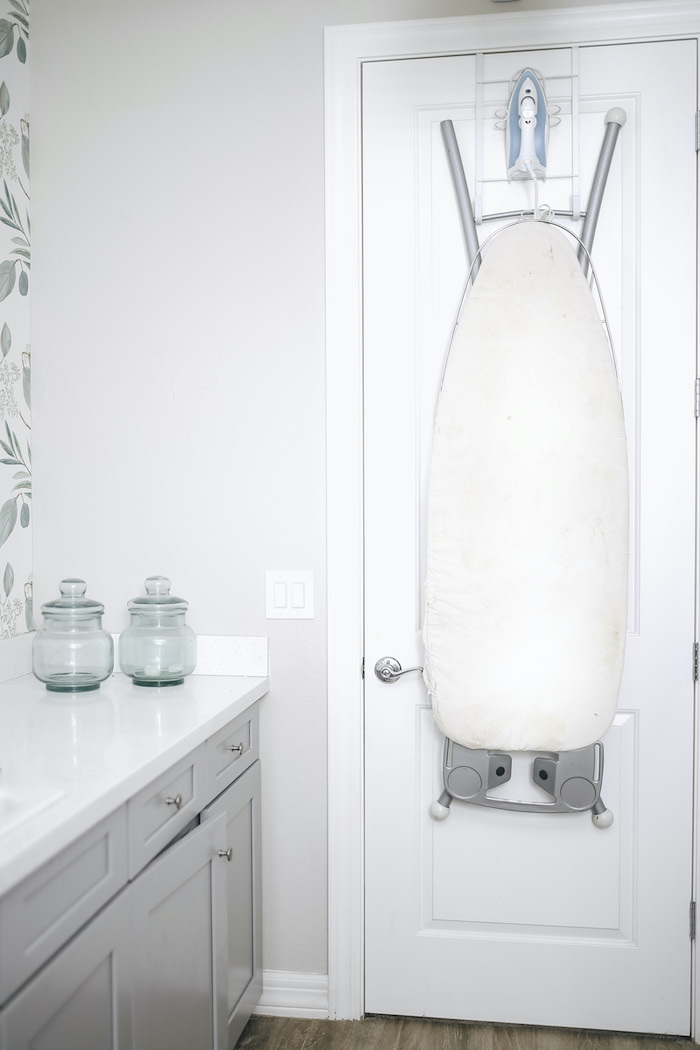 Over the Door Iron & Ironing Board Holder

By Spectrum Diversified

Shop Now