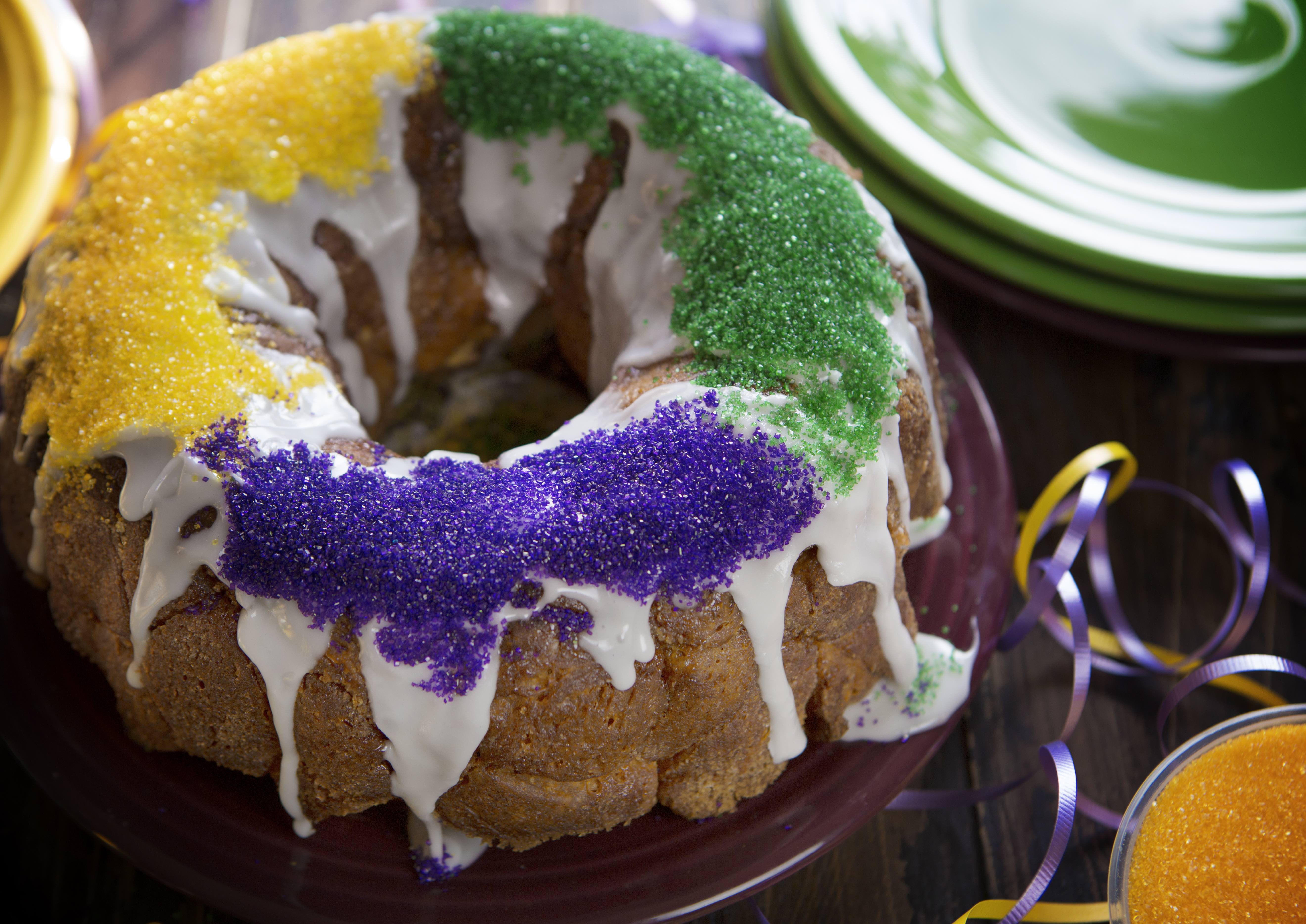 Creating a delicious and festive Mardi Gras breakfast doesn't have to be expensive or time-consuming.
Using a store-bought dough saves time but certainly doesn't sacrifice flavor!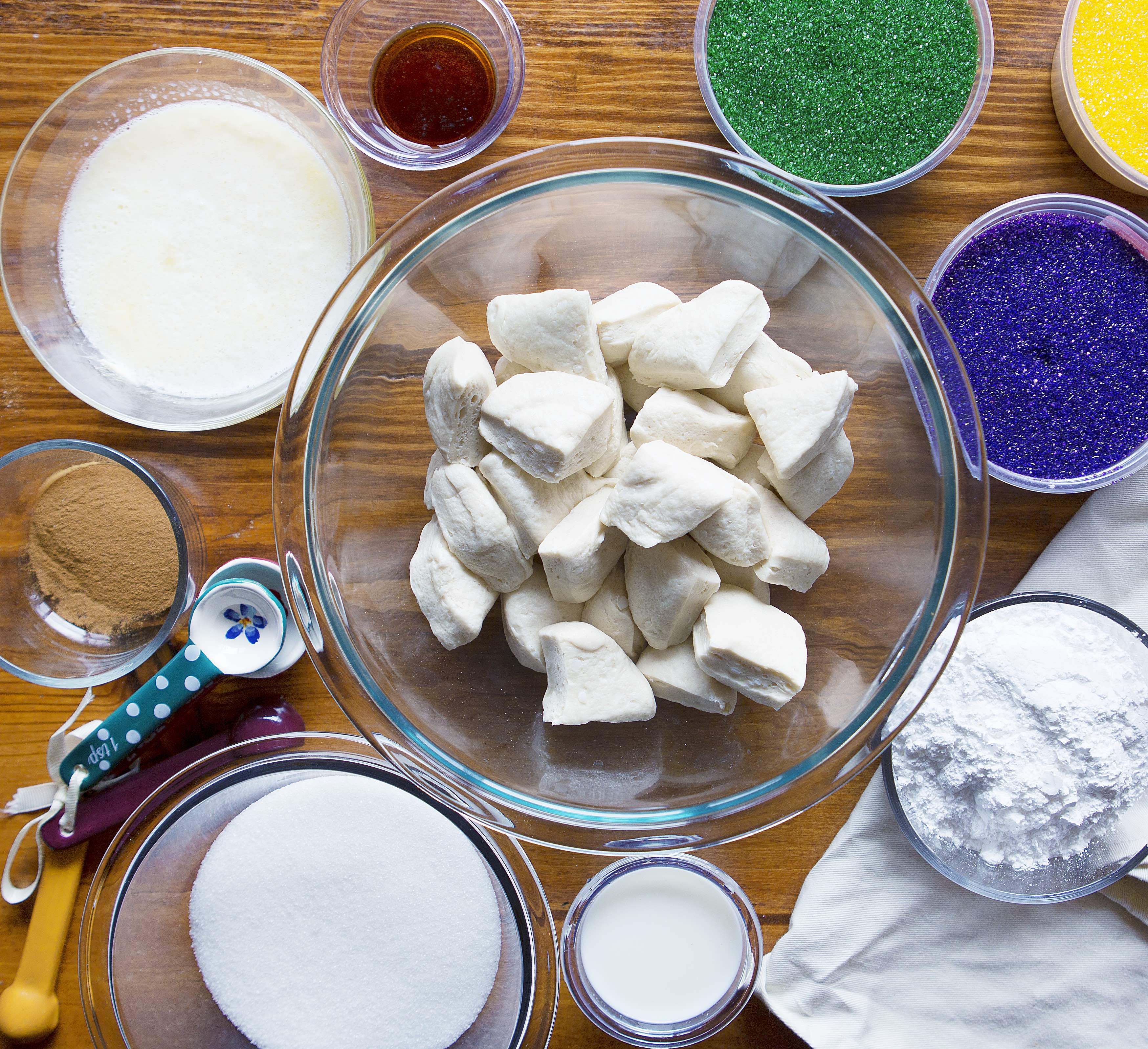 National holidays are an excellent way to add some fun into your routine. By simply adding some festive sprinkles this delicious monkey bread is transformed into a show-stopping centerpiece perfect for any Mardi Gras celebration!
Best part? This recipe works great as breakfast or dessert!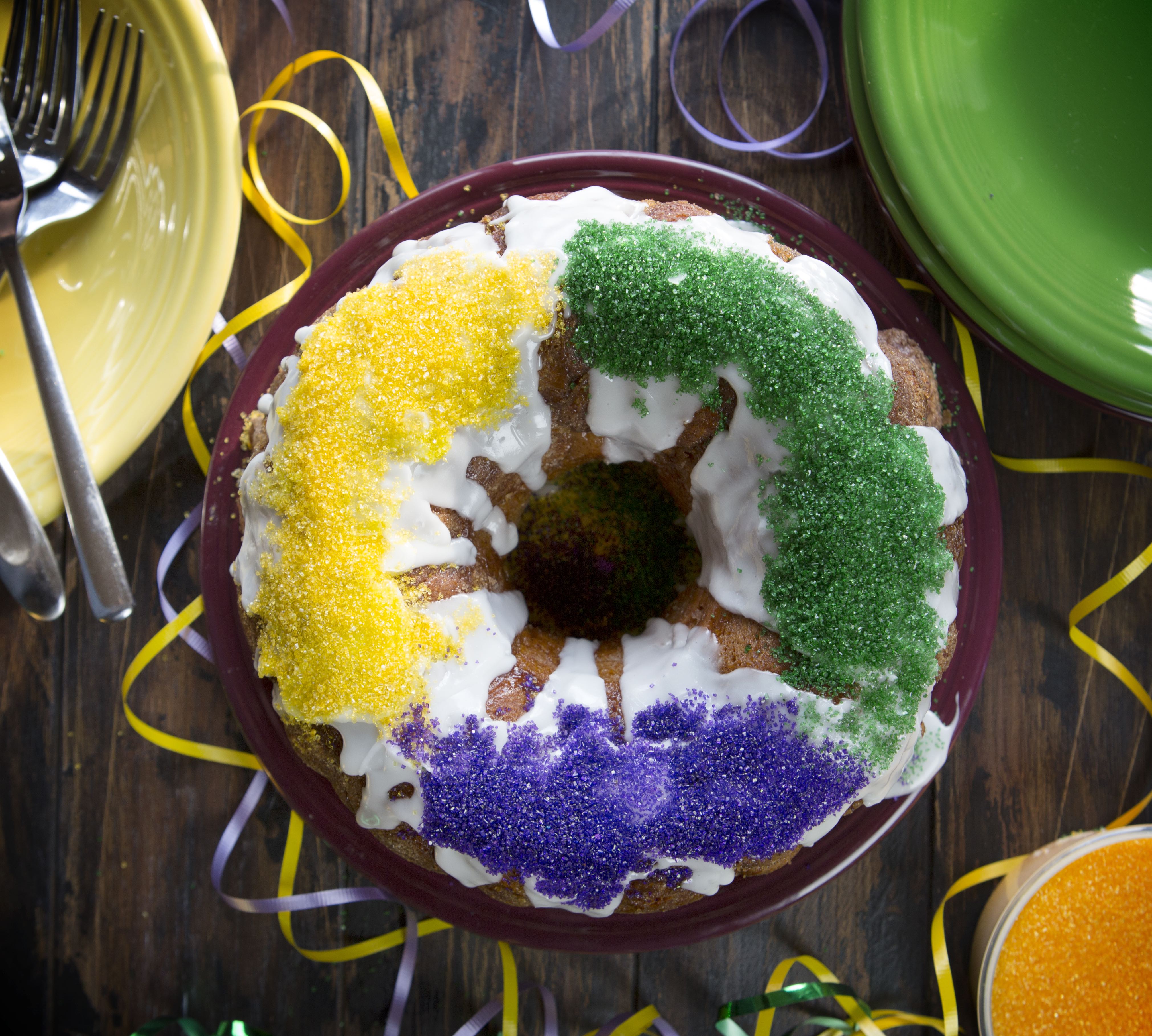 King Cake Monkey Bread Recipe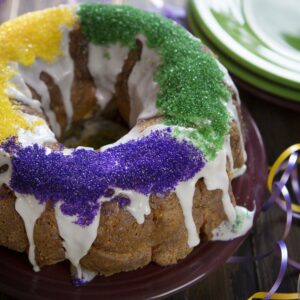 INGREDIENTS
For the Pull-Apart Bread:
2 containers refrigerated buttermilk biscuit dough
1 stick (1/2 cup, 113g) butter, melted
1 cup granulated sugar
1 tablespoon cinnamon
For the Glaze:
1 cup powdered sugar
3 tablespoons milk
1 teaspoon vanilla extract
Purple, yellow and green sanding sugar sprinkles
INSTRUCTIONS
Preheat the oven to 350°F.
Open the biscuit dough and separate the biscuits. Cut each biscuit into 4 equal sections.
Dip each section into melted butter, then place in a large resealable plastic bag. Add the sugar and cinnamon, seal and shake until all of the biscuit pieces are covered.
Prepare a bundt pan with baking spray (make sure every spot is covered well!), then fill with the quartered biscuits, packing them in close together. Bake for 28-30 minutes, or until the biscuits are lightly golden and have puffed up.
While that is baking, prepare your glaze. Whisk powdered sugar, milk and vanilla extract together in a medium-sized mixing bowl.
Remove from oven and allow to cool for a minute or two.
Very carefully flip over the bundt pan onto serving plate.
Spoon glaze over the cake, covering it completely. Top with sprinkles.
Best served warm.