Irish Coffee Granitas for St. Patrick's Day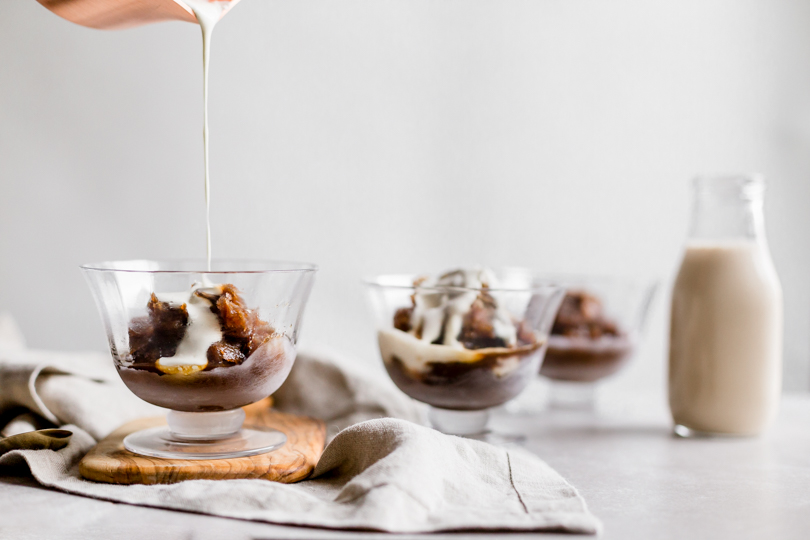 Icy crystals bursting with the rich flavors of coffee and whiskey – a sophisticated take on the classic combo just in time for St. Patrick's Day.
If you're looking for something (1) interesting (2) tasty and (3) pretty dang easy to serve this March, I'm gonna point you in the direction of this Irish Coffee Granita. I love a traditional Irish Coffee, to be sure, but they can be tricky to prepare correctly — especially for more than one or two people at a time.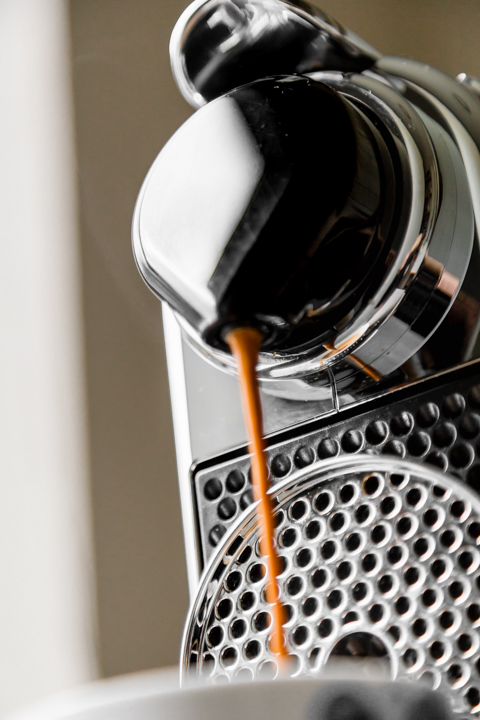 That's why granitas happen to be one of my favorite entertaining tricks. First of all, no cocktail looks prettier than when it's been frozen into thousands of gorgeous ice crystals piled into a glass like so many gems. Second — and not to get all technical here — but one of the most tricky aspects of cocktail making is dilution, or the amount of melted ice water that makes it into your final drink. When your drink and tastes too weak or too strong, dilution is often to blame. It can also mess with the temperature of the drink, which will throw the sweet-acid balance off as well (we taste sweetness more strongly at warmer temperatures — go figure). So basically, dilution is often the culprit in a bad drink. In this granita, dilution is completely controlled, so it tastes the same — amazing — every time.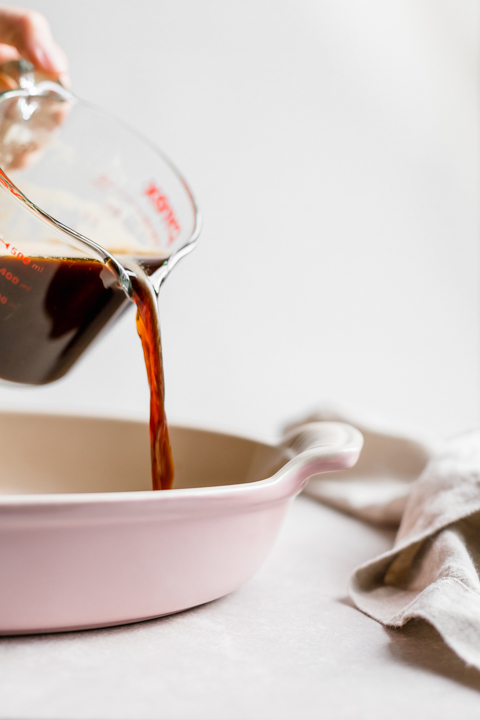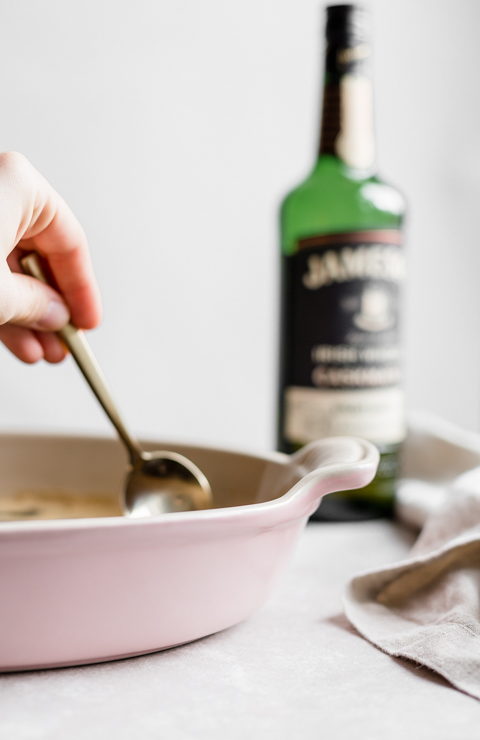 Another entertaining advantage to the granita is that you can make it ahead of time in a big old batch, and serve a lot of people at once, which is nearly impossible with a traditional Irish Coffee, unless you really go all out and set up a finely tuned drink prep station. Impressive, but pretty messy, and not low stress entertaining (which is always my goal). Finally, it's just super fun to eat cocktails with a spoon. It makes the experience that much more drawn out and special!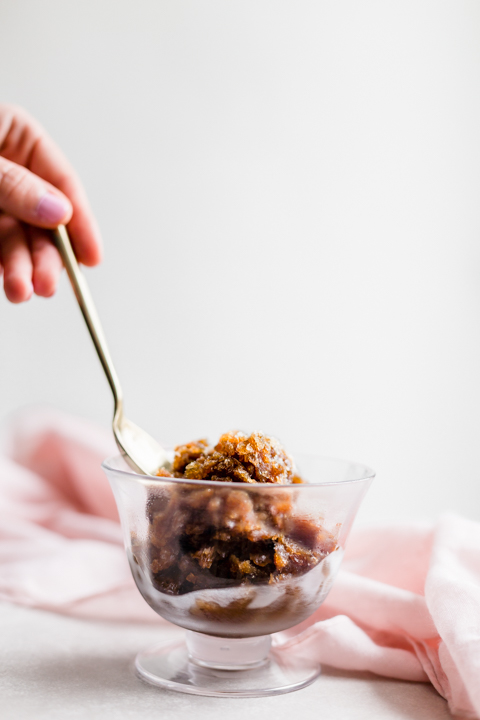 Now, let's talk about espresso. If you read my post on Boozy Frozen Pumpkin Spiced Lattes, you know I'm obsessed. But it's tricky and expensive to make at home, right? Wrong. As someone who can't function on less than two caffeinated beverages per day, and who cannot be trusted to operate expensive, complicated machines before said caffeine intake (aka traditional espresso machines), to say that I worship my Nespresso Citiz in the morning would be putting it lightly.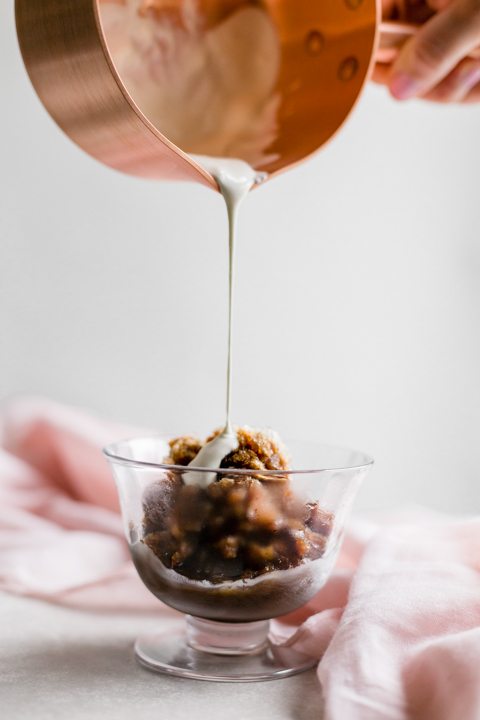 I push a button, and hot, frothy espresso pours into my cup. It's like magic. Dark, rich, caffeinated magic. You can try this recipe with cold brew in a pinch, but it really doesn't measure up to the massively concentrated flavor of fresh espresso. My Citiz is gorgeous to look at and takes up hardly any counter space. It's already saved me a small fortune in lattes, which are about four times less expensive to make at home than to buy at a café.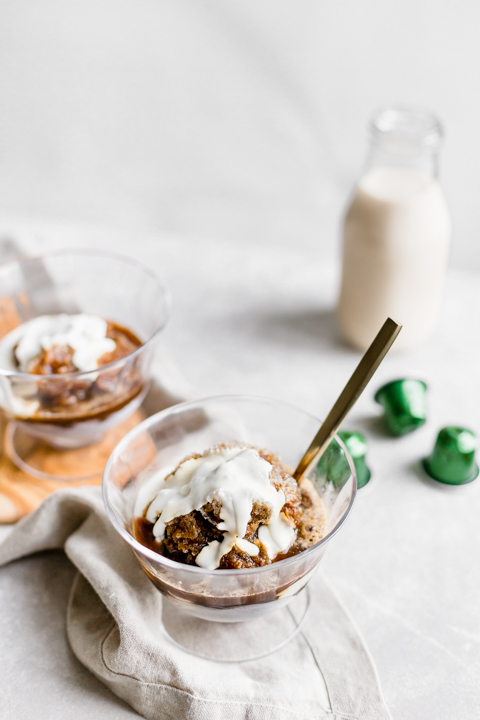 Enough gushing — let's get to the goodies. I like to garnish this with lightly whipped cream, like a true Irish Coffee, where the cream is floated on top. I lightly whipped mine up in the gorgeous Mauviel Sugar Pot. Fully whipped cream is just as delicious, but won't look as drizzly. The upside is, it's less likely to freeze on contact when fully whipped, which can make it easier to integrate into the rest of the dessert. But I personally like the frozen cream, too, so honestly you can't go wrong either way!
Icy crystals bursting with the rich flavors of coffee and whiskey - a sophisticated take on the classic combo!
Ingredients
1.25

cups

fresh brewed espresso (I used Nespresso Robusta Uganda pods)

.75

cups

Irish whiskey (I used Jameson Caskmates Stout Edition)

.5

cups

lightly packed brown sugar (or demerara if you have it)

lightly whipped cream to top
Instructions
Brew the espresso, add sugar, and stir until dissolved. Stir in whiskey and pour into a freezer safe baking dish.

Let freeze uncovered for two hours, then scrape/break up the ice crystals with a fork. Cover and let freeze completely, another two hours or overnight.

Fluff the ice crystals with a fork again before serving. Spoon into bowls and top with lightly whipped cream.
Nutrition
Serving:
1
g
Calories:
233
kcal
Carbohydrates:
23.8
g
Protein:
0.2
g
Sodium:
21
mg
Sugar:
23.5
g