Create A Yoga & Meditation Space To Bliss Out At Home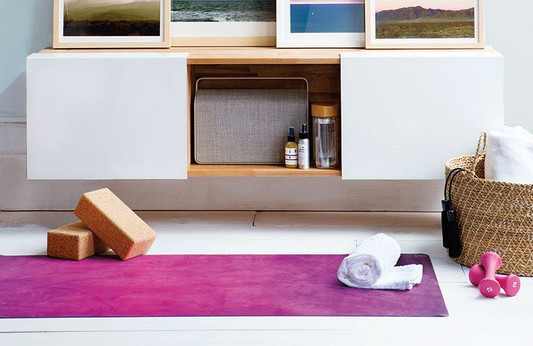 If you've been looking for a way to turn your home into more of a sanctuary and feel more balance in life, a yoga and meditation space at home is key to harnessing bliss.
While both yoga and meditation are wonderful to practice in groups, both practices are very personal and wonderful to maintain on your own, independent of a class or a schedule. The benefits of yoga of all kinds — physical flexibility, strength, balance, stress reduction and an increased immune system are just a few — make a case for easy, daily practice, even in gentle ways. Meditation, now even making its way into the workplace, has been shown to boost moods, memory, creative inspiration, empathy and social bonding, self-awareness and is even anti-aging! — all in as little as 15 to 20 minutes of regular practice a day.
Setting up a yoga & meditation room is a gorgeous luxury, yet a nice corner or a clear area set up for your daily practice is all you need!
Start with space clear of clutter where you can comfortably roll out a yoga mat and stretch out.
Open a window for some fresh air, even for a few minutes.
Buring some Tibetan incense clears the space.
Blankets with texture, I love handmade ones, are spectacular as yoga props and meditating comfort.
Crystals are always welcome. Clear quartz and selenite are favorites.
Layer the plants. Especially plants with rounded leaves that are soft and lush and soothing.
Both yoga and meditation lend themselves to lots of soft light. I open windows and shut off interior lights except for my favorite LED candles that pop on when I tap their remote control. While I love burning beeswax candles, LED candles bring meditative ambiance and a calm point of focus (and even some lovely scents like these vanilla candles) and they are safer for me throughout a day when I'm apt to forget to blow out a candle.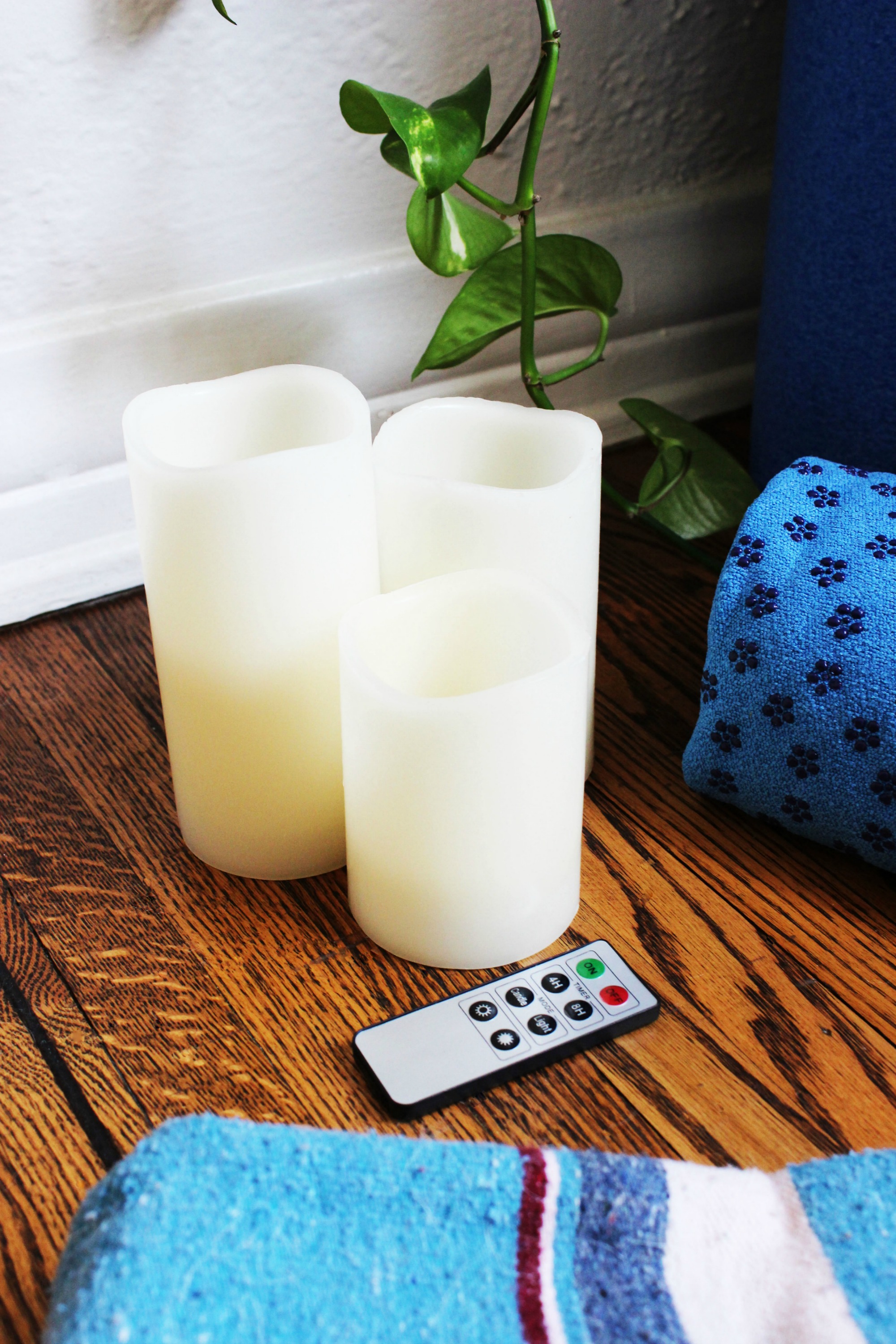 For meditation, I love to sit on rolled up blankets, king size pillows or beanbags on the floor, and my dogs like to join me!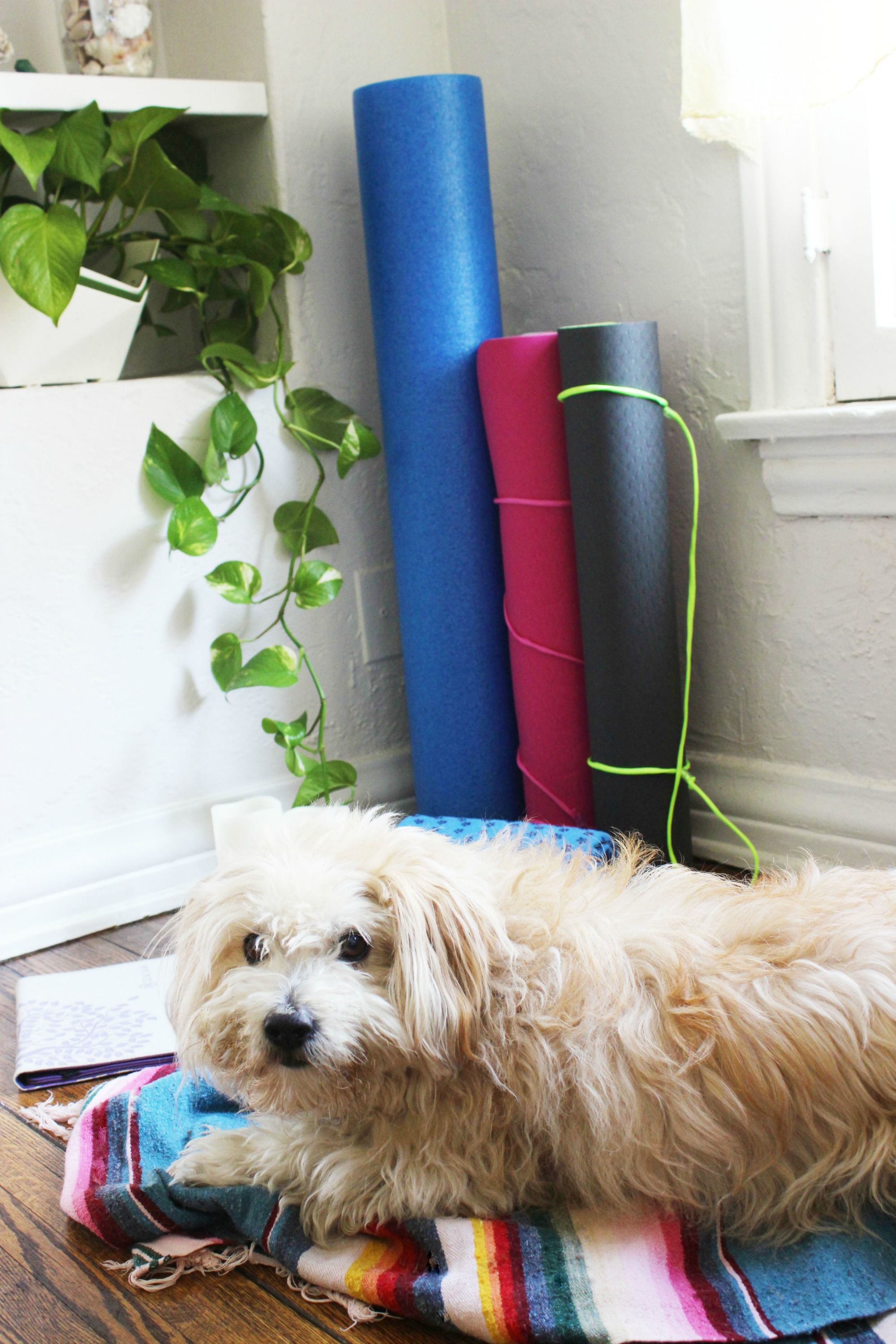 Now, if you don't have your own meditation practice yet, the Internet can be your guide! This botanically inspired Gaiam iPad case sets up an iPad beautifully as space for meditation and yoga.
There are world-class meditation instructors teaching online — like my favorite, Charlie Knoles — so an iPad, laptop or even a smart phone is all you need to start meditating today like a pro.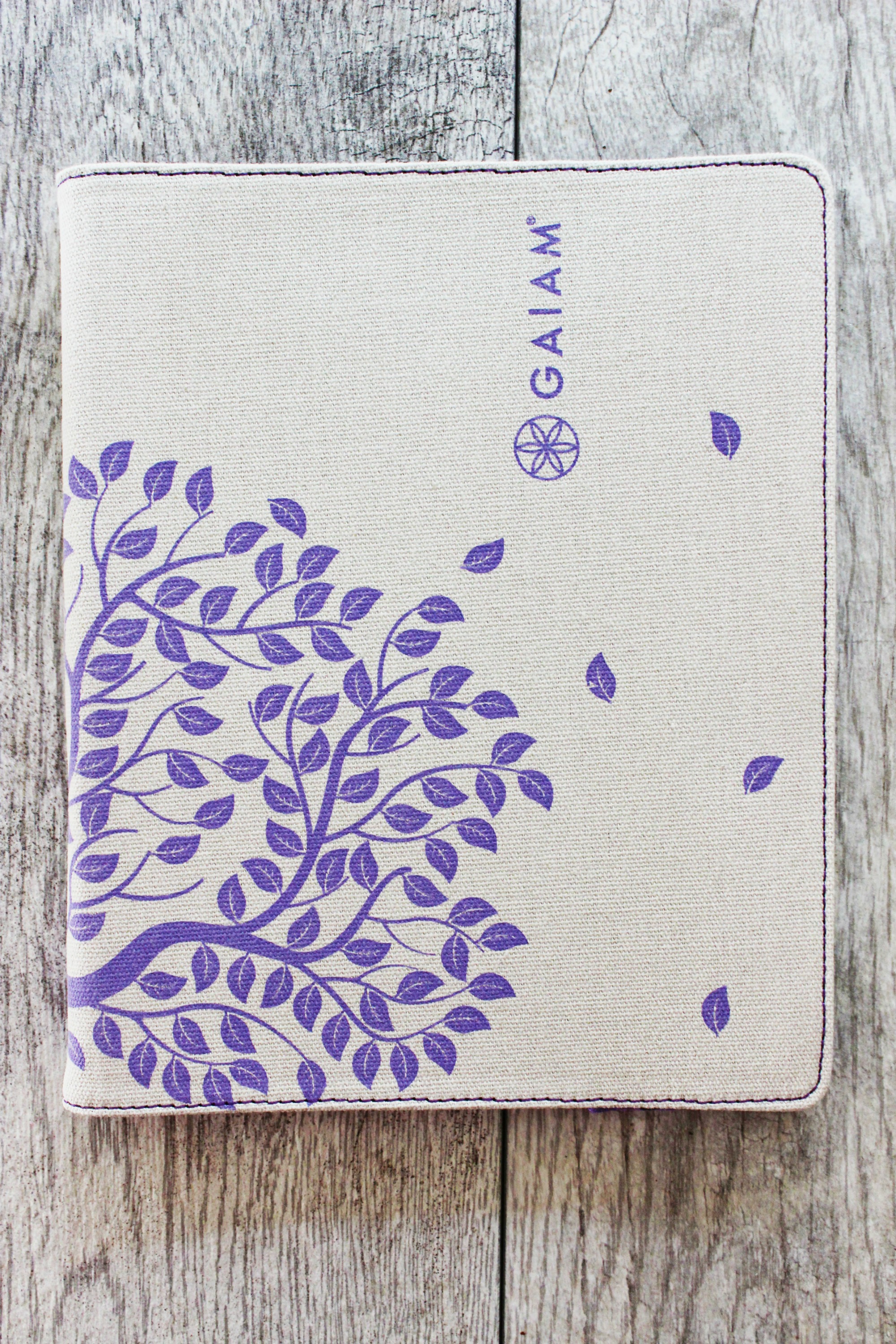 You can find so many amazing yoga classes to download. I'm addicted to Strala classes — Calm & Strong. With some Google exploration you can find your own best ways to move with yoga.
Yoga mats are very important, and Relaxus Eco Yoga Mats are off-the-charts incredible. Not only are they durable, gorgeous, and great-feeling, they're fully recyclable and compostable!
I keep a non-slip yoga towel on hand because I like the soft texture and it keeps my mat cleaner much longer.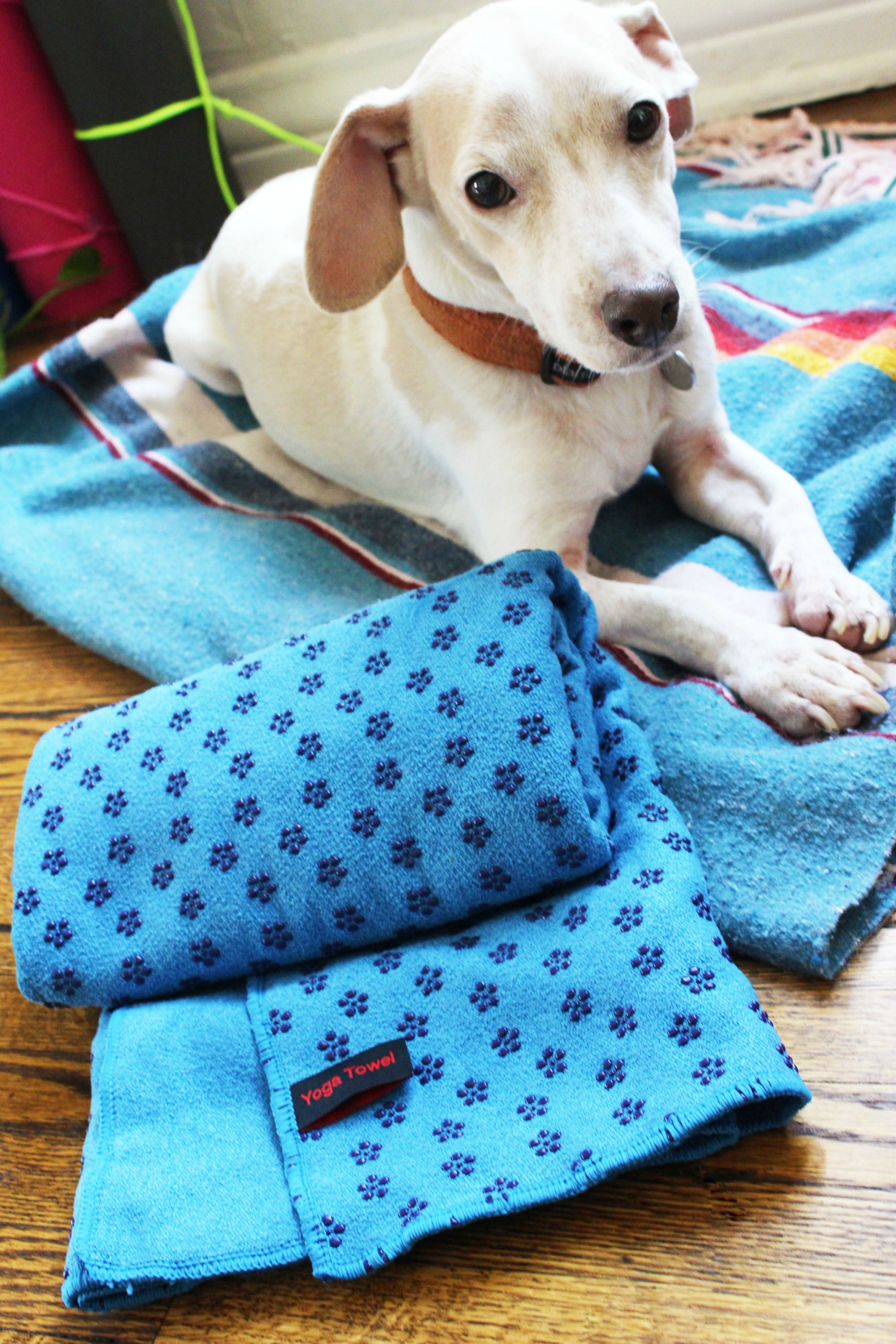 And the secret here to a sanctuary of a meditation & yoga room with added luxury: a foam roller! This big blue cylinder is a brilliant reward of a massage waiting for you! Not only with rolling your body on a foam roller help you to stretch and feel like you've just had a massage, it will help your body's connective tissue to decompress. If you want to use this magical roller like a real pro, Lauren Roxburgh's book, Taller, Slimmer, Younger (yes, all three are possible!) will show you how!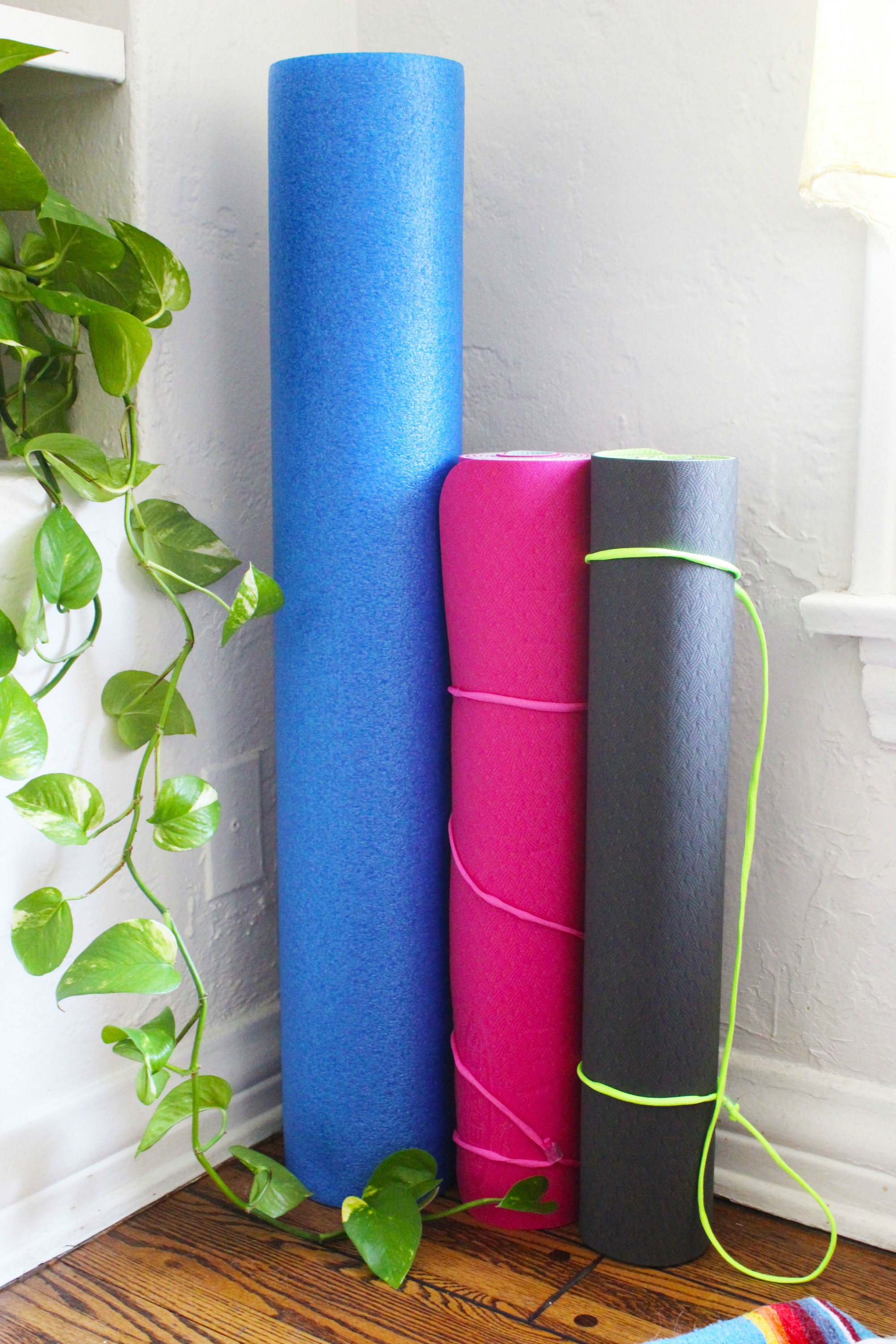 Above all things, enjoy your sanctuary of wellness and self-love completely. The space you make for yourself to thrive at home will infuse your whole world with more calm and bliss!