How To: Truss, Roast and Carve a Whole Chicken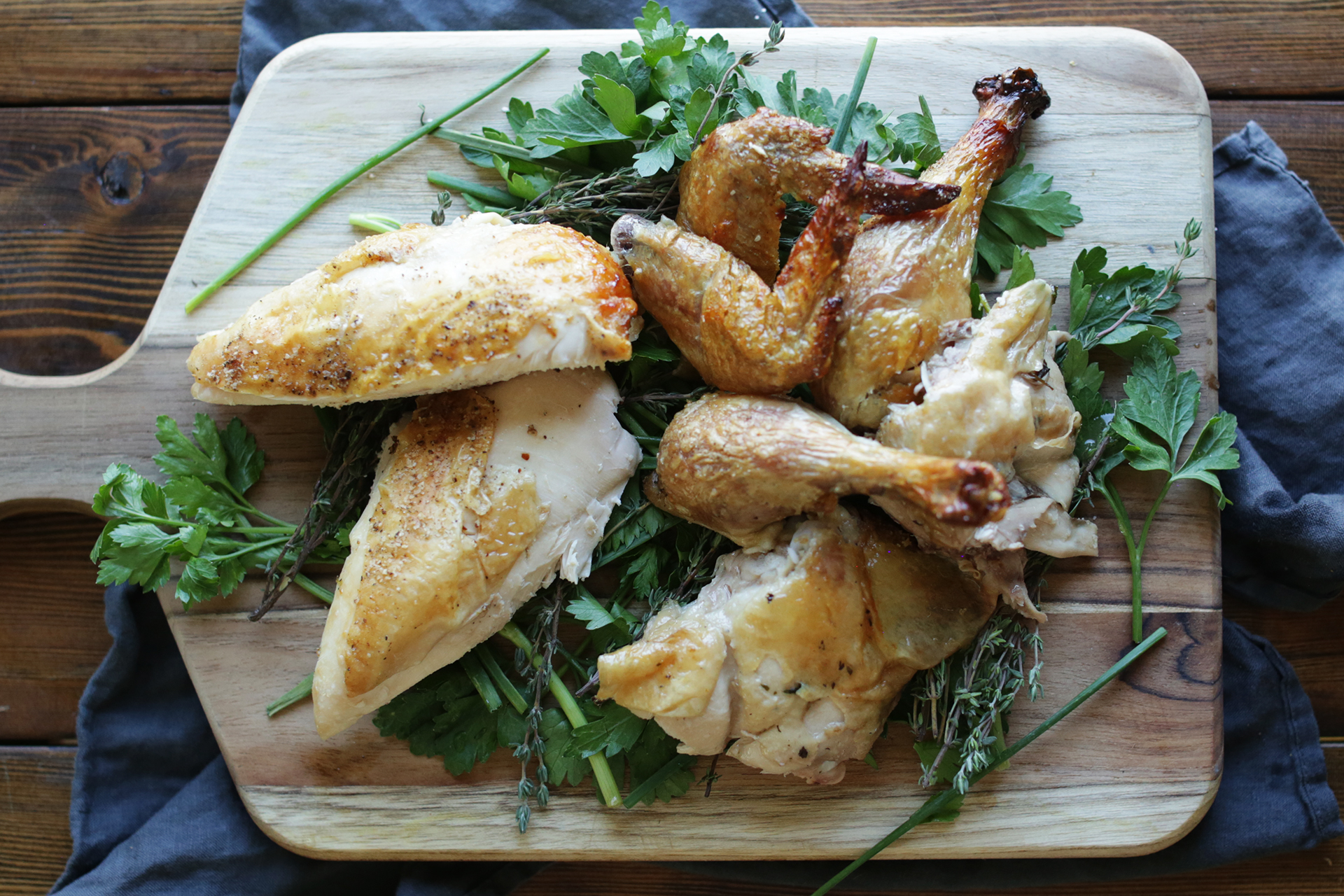 How To: Truss, Roast and Carve a Whole Chicken – there are few things more important in the culinary world than understanding how to cook a chicken well. Yes, it may seem incredibly simple, but it's the simple things that seemed to get screwed up most often!
Trussing it wrong or roasting at the wrong temperature and length of time can cause your chicken to be dry or over cooked. In addition to trussing and roasting, seasoning is pertinent for achieving a flavorful bird, and generously. You have to account for the salt and pepper you put on the outside, as well as the inside cavity, to flavor the entire thing so you have to add enough for it to be seasoned throughout. I know it may seem like you are putting a lot on as you're prepping the chicken, but chances are it could use a little more.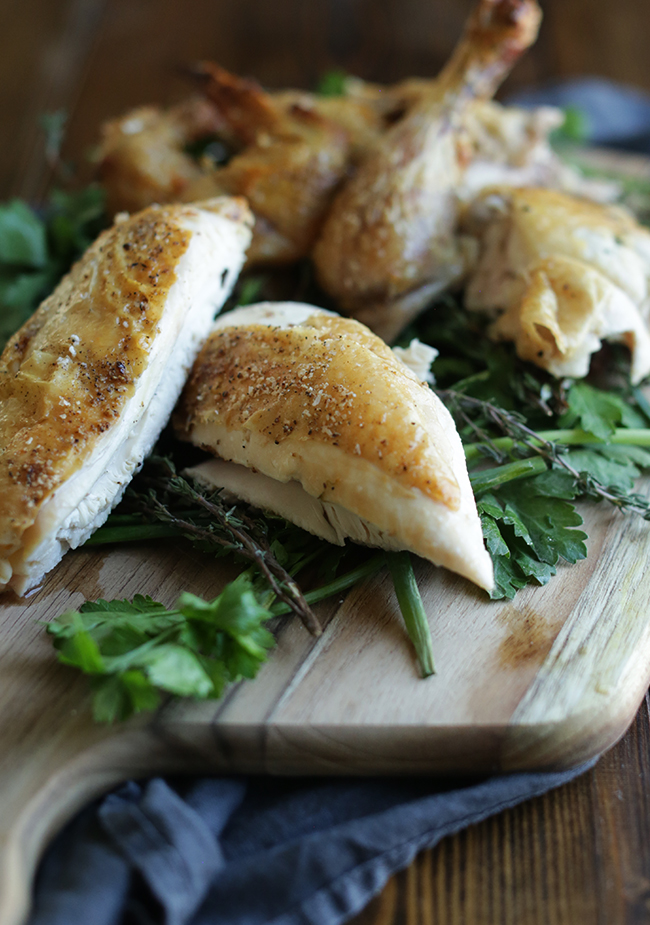 When it comes to trussing, there are a few different ways to do it but I find the way in the video to be the best for flavor, tenderness, juiciness and crispiness. If you don't like this way, no problem feel free to do a way you are more comfortable with. You'll also notice that I put some mirepoix, onions, celery, and carrots, in the bottom of the roasting pan which helps flavor the chicken while cooking. Lastly, for carving just ensure you have a very sharp knife, a long carving fork and the confidence to snap bones with your hands. Enjoy your perfect chicken!
Best Roast Chicken Recipe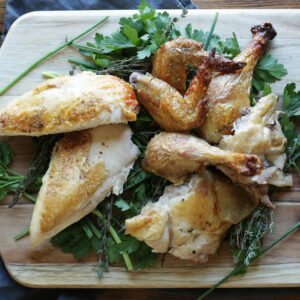 INGREDIENTS
1 roasting chicken
Kosher salt and fresh cracked pepper to taste
1 ½ yards of butcher's twine
2 roughly chopped carrots
2 roughly chopped stalks of celery
1 roughly chopped yellow onion
1 small bunch of parsley
INSTRUCTIONS
Preheat the oven to 425°.
Dry the chicken on all sides with a paper towel and season the inside cavity with salt and pepper.
Next, truss the chicken according to the video and set it atop the carrots, celery and onion in a large roasting pot.
Season the outside of the chicken with salt and pepper and roast in the oven on 425° for 50 to 60 minutes or until golden brown and cooked throughout.
Remove the twine, carve and serve.