How to Throw the Best Backyard Boho Dinner Party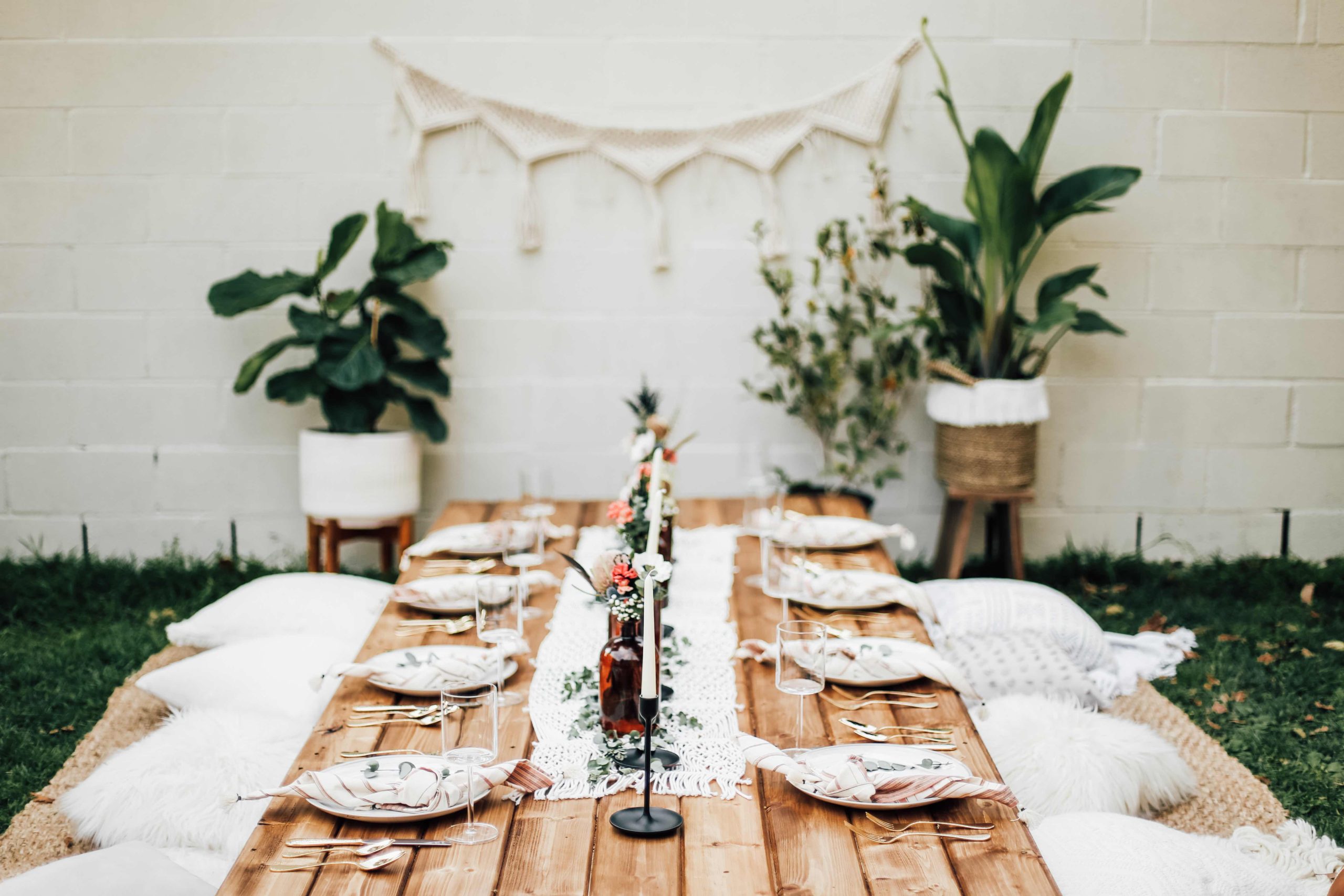 I don't know about you, but 9 times out of 10, I love to stay home and have friends over in the backyard. With the weather starting to get a little warmer, I knew I wanted to kick off outdoor season with a bang! A bohemian bang!
This was seriously a night I will remember forever. Hands down, one of my favorite dinner parties for a multitude of reasons. We sat under twinkly lights and dined at a very casual low wooden table for more than four hours! Good things happen when you bring new and old friends together for a great meal and great cocktails.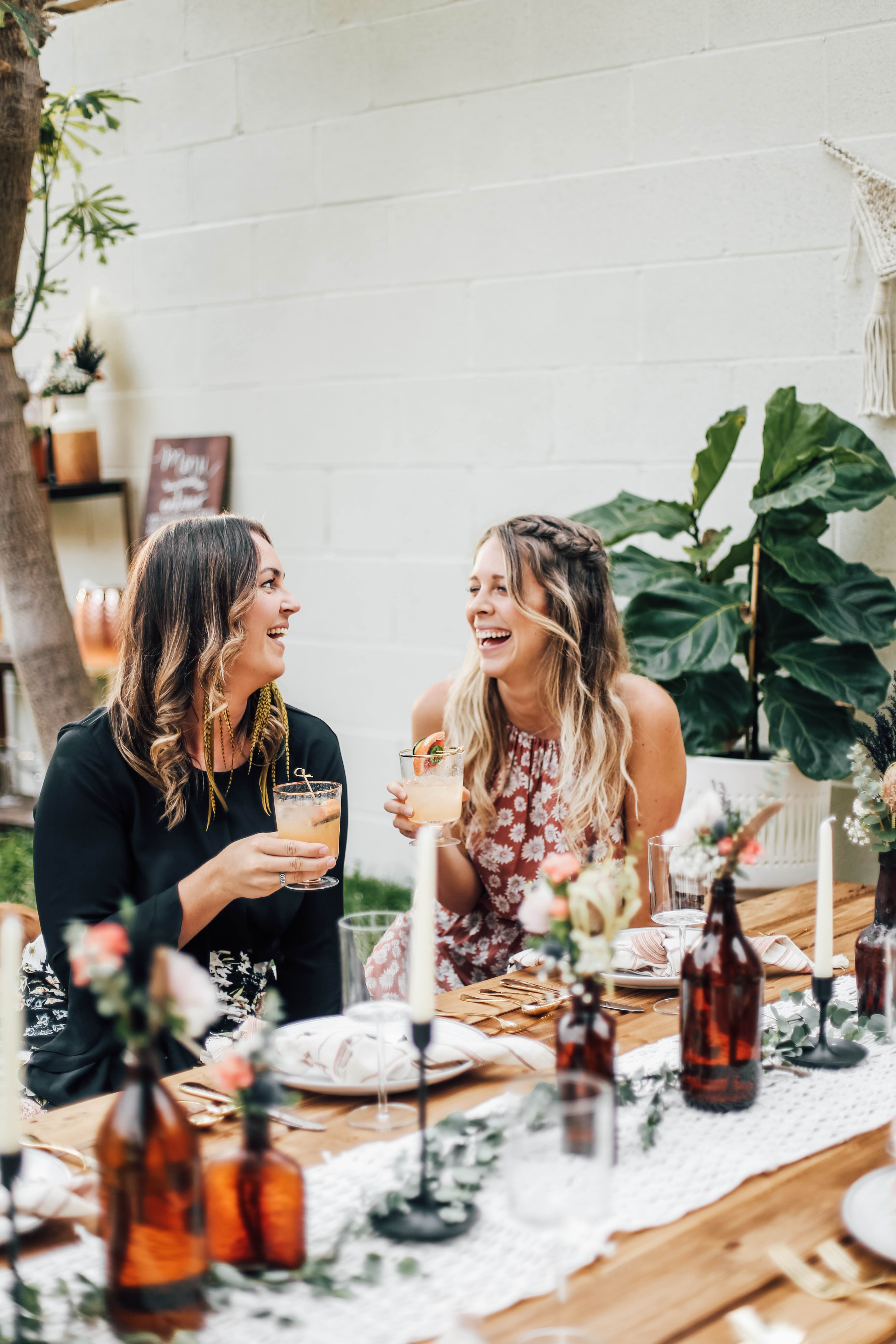 I have a secret 'dream' Pinterest board (doesn't everyone?!) and a bohemian style dinner was at the tip top. I couldn't have been more thrilled to team up with The Inspired Home and bring this evening to life! You're probably asking yourself what makes it bohemian?! Well a few more things than just a Fleetwood Mac playlist, but that's mandatory!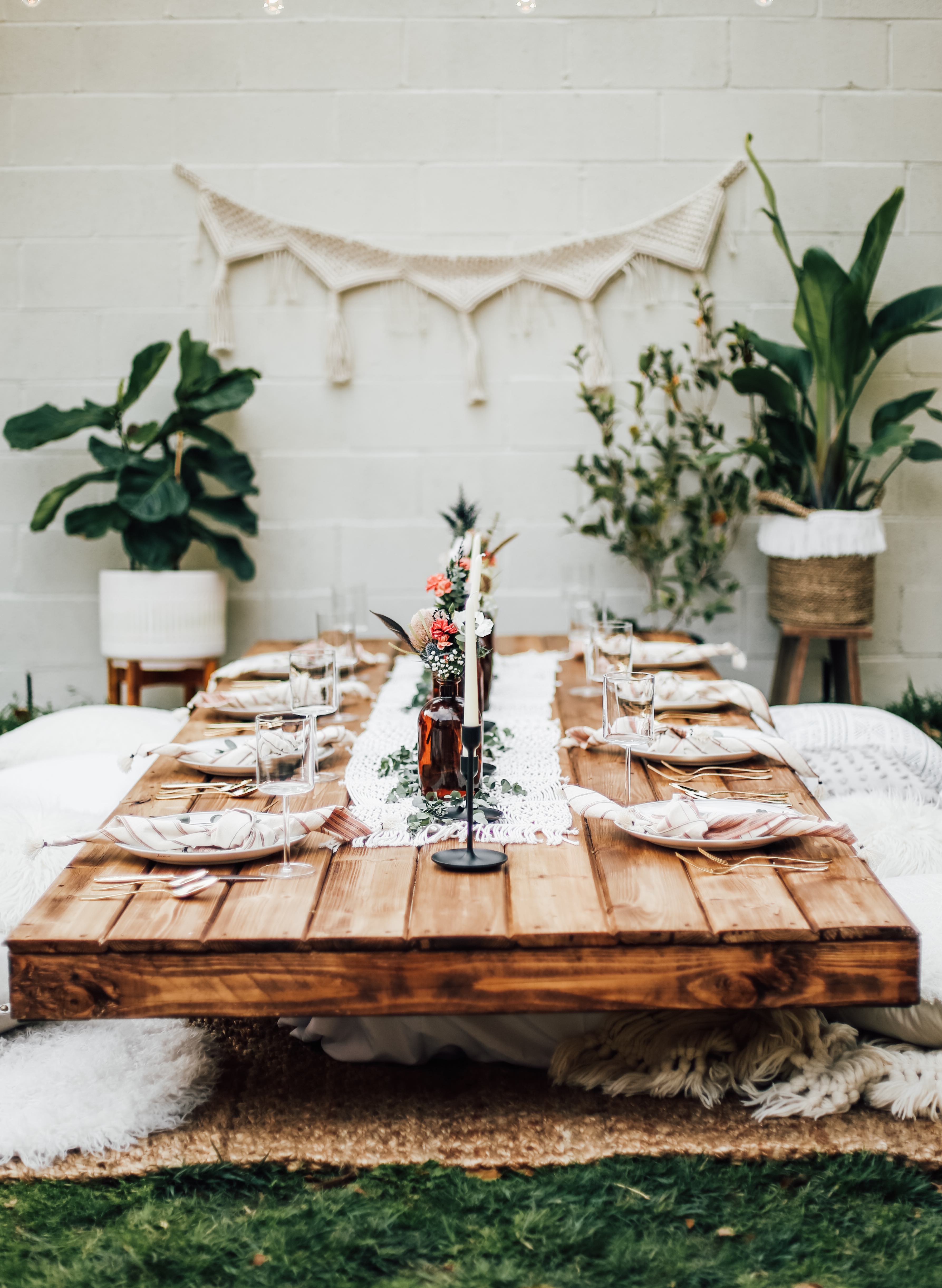 My dear old Dad was nice enough to come over and help me construct this incredible 10ft low-style table that we propped up on wooden crates. He was really puzzled by the whole 'bohemian' concept. Bohemian by definition is just: a person who has informal and unconventional social habits, especially an artist or writer.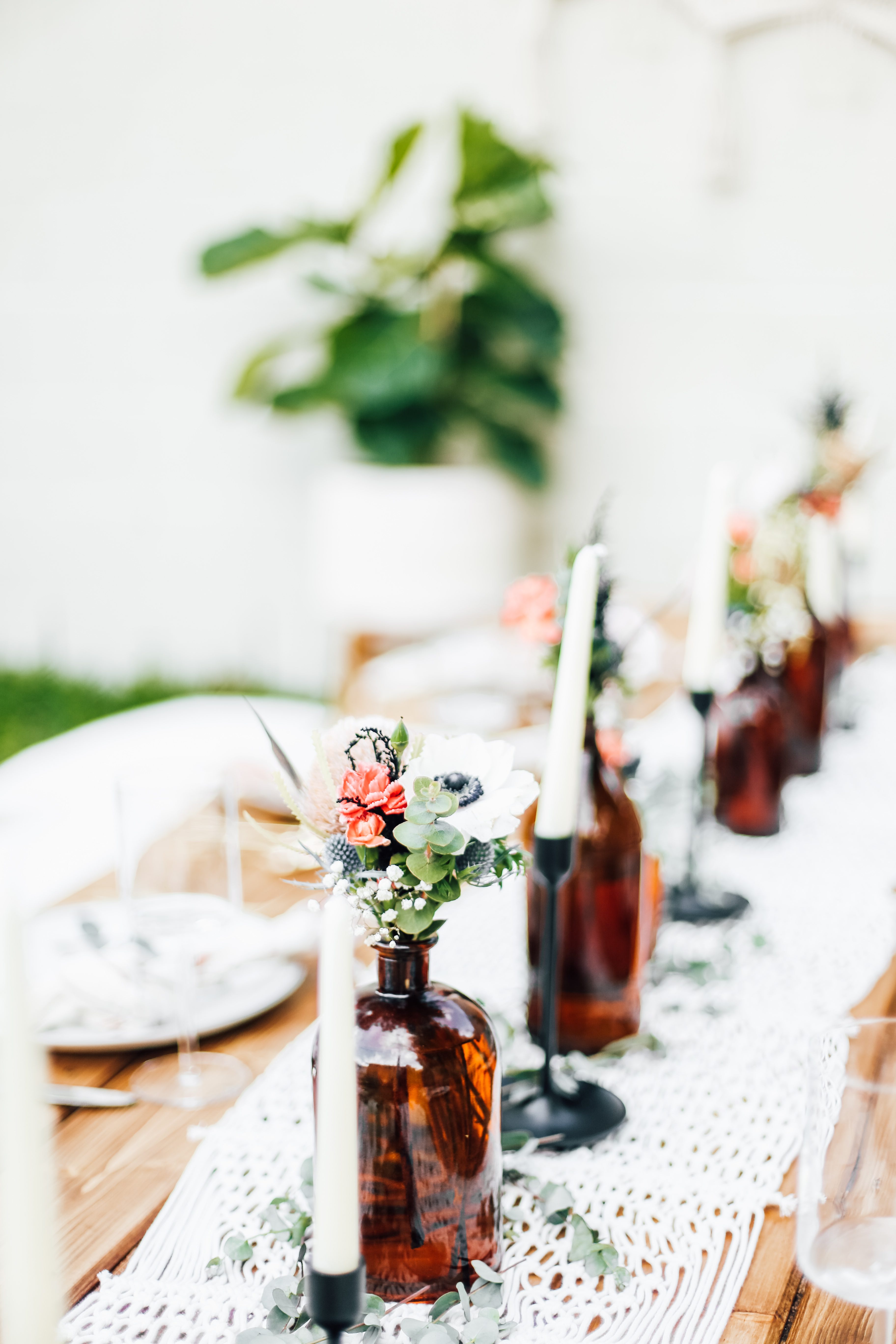 There are also elements like wild flowers, raw materials, unconventional seating (our low table!) and floral prints. We did a total blend of everything to really bring the evening and the table to life.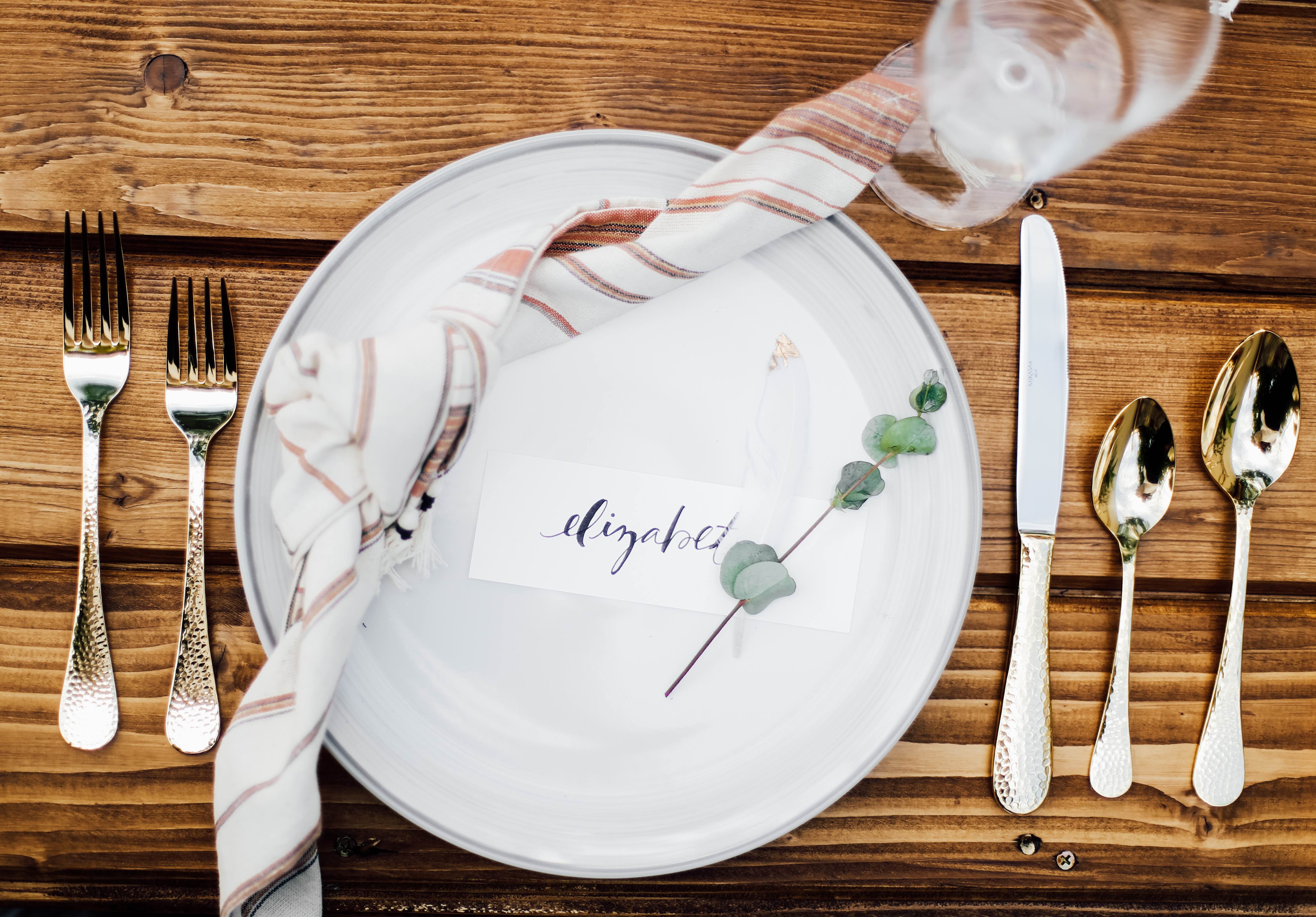 I had my eye on Ellen DeGeneres for Royal Doulton brushed glazed dinnerware for quite sometime and knew it would be the perfect blend of natural and fun. She has quirky little sayings engraved under every plate and they work great for a formal dinner party or just everyday use.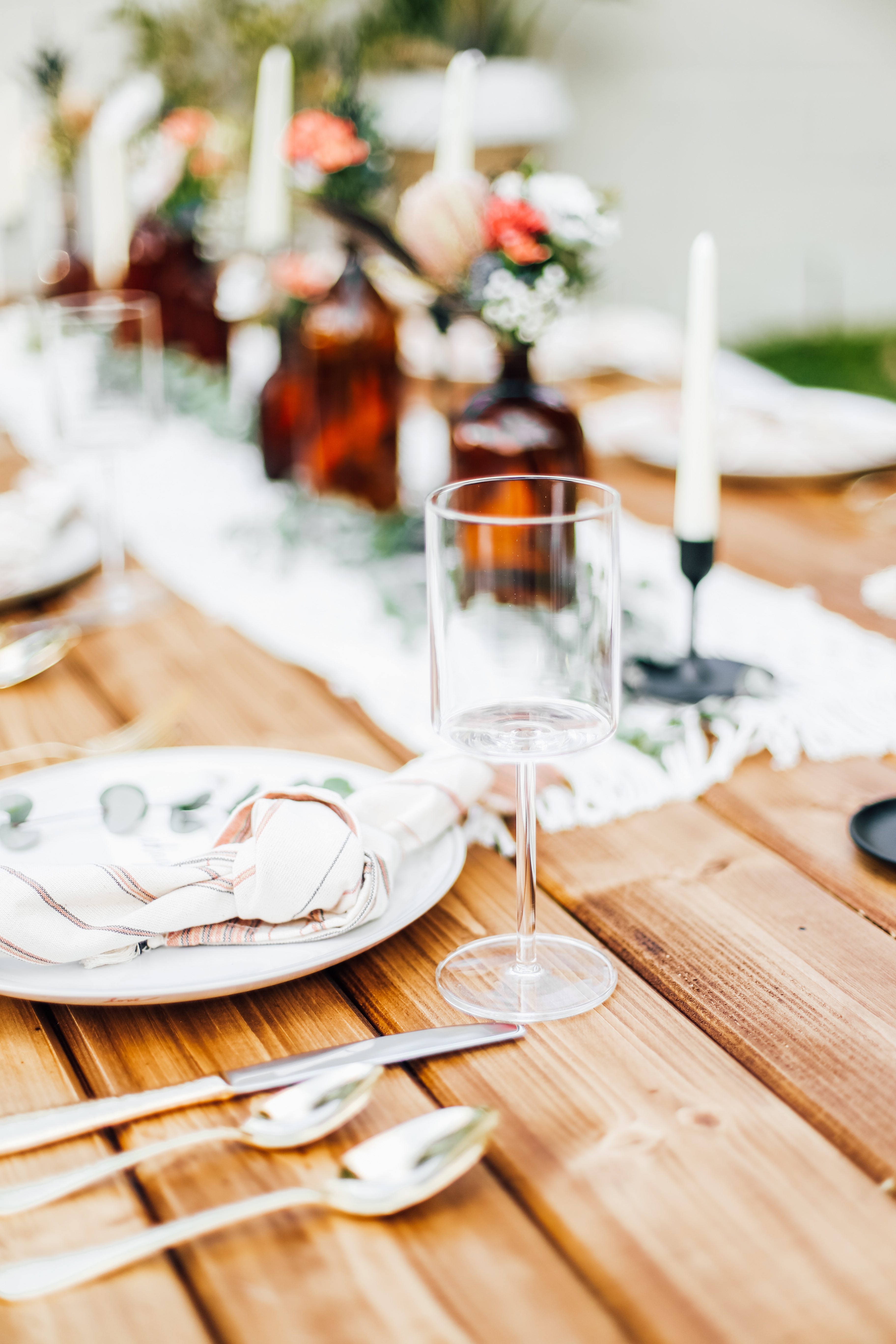 I also love giving everyone a hearty wine glass. I am 100% the hostess that comes around filling everyone's glass when they are looking empty. These Schott Zwiesel Modo red wine glasses not only make you feel elegant with their interesting shape but also hold a decent glass of wine. Try giving your napkin a different shape with an interesting knot or fold to spice things up! I always love to include a personalized name card. We chose a natural piece of parchment paired with a feather and eucalyptus sprig to help fit the theme. I also added Mikasa gold flatware for a pop of glam.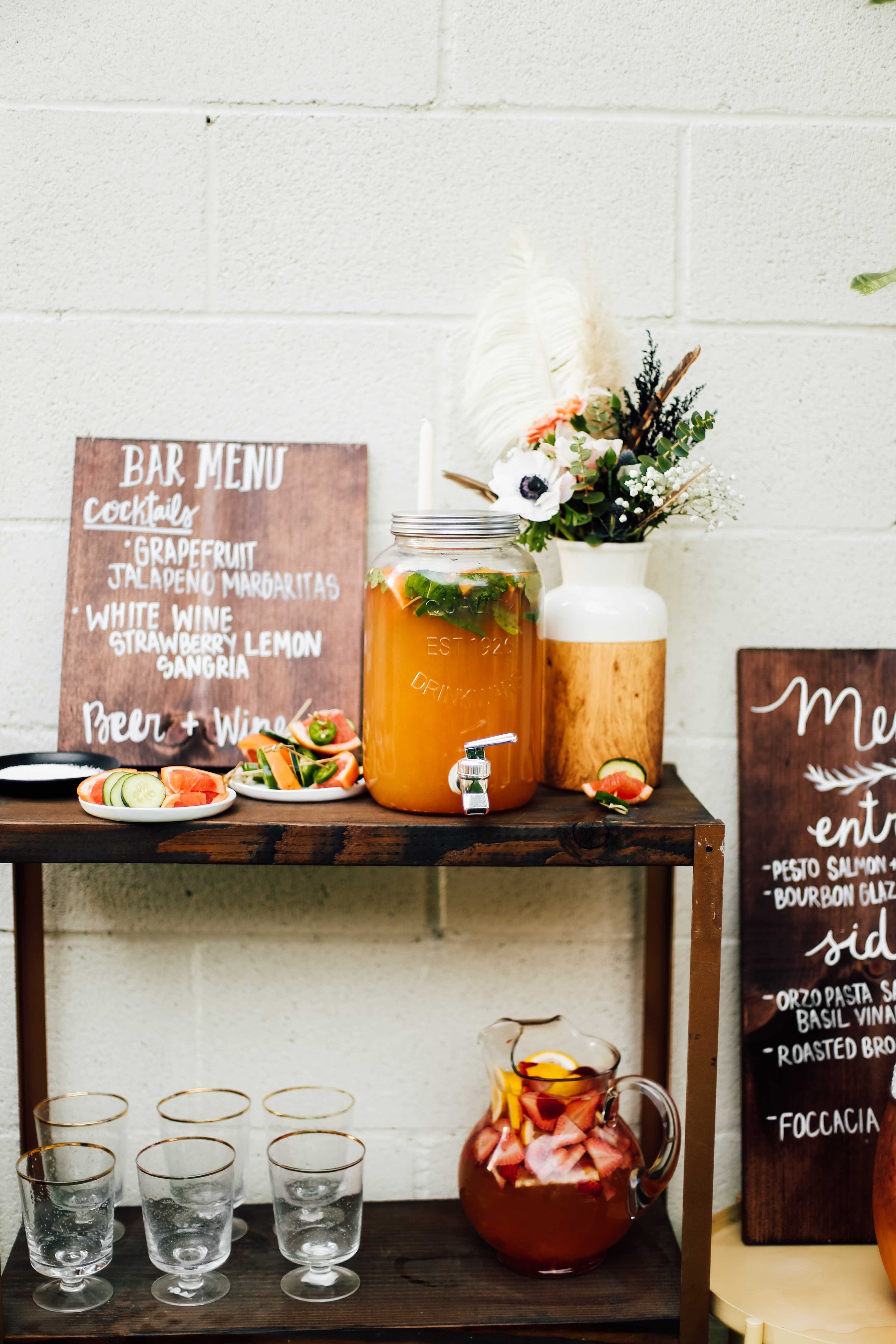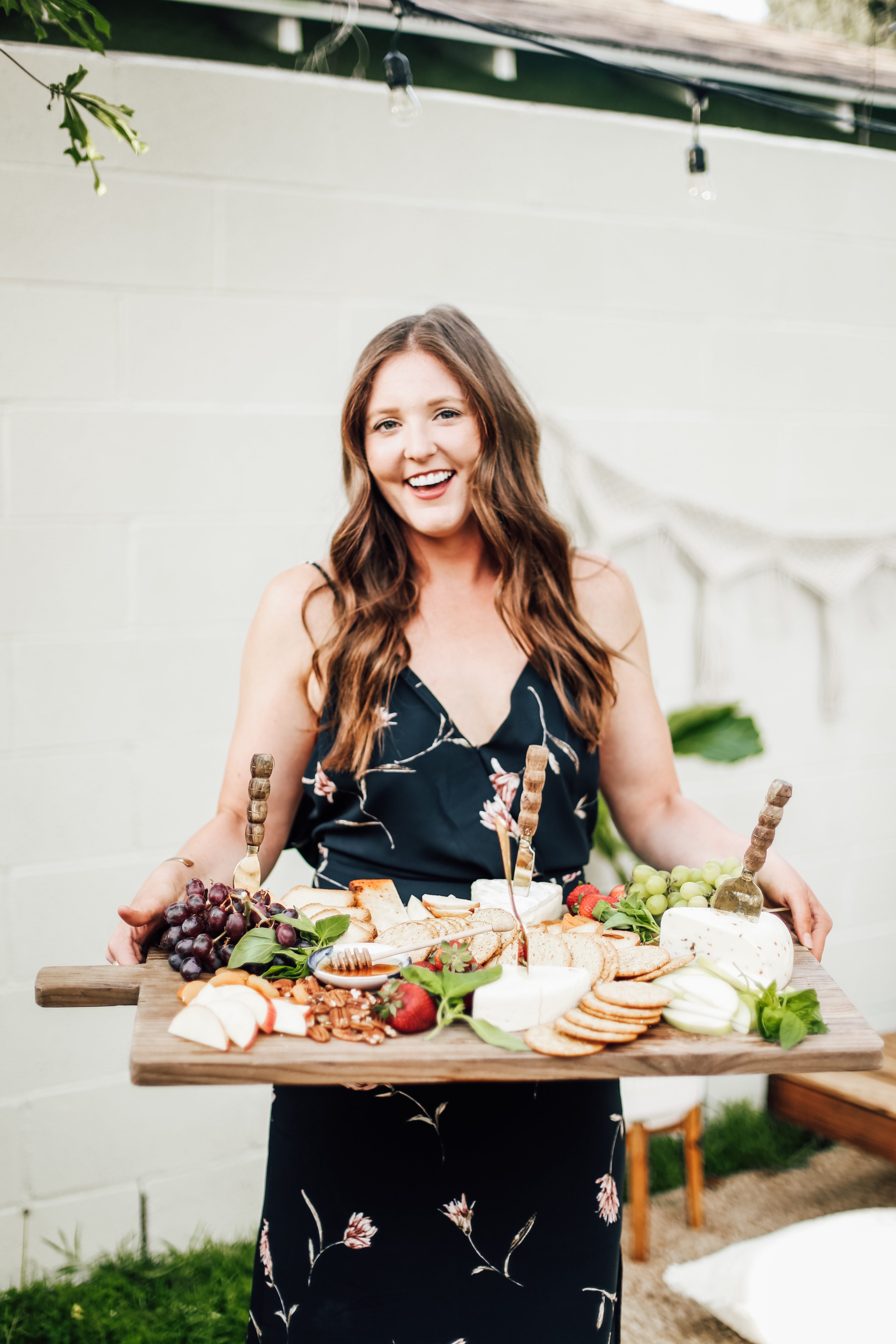 The idea of throwing a big dinner like this in your backyard can feel really formal! I love to plan a menu out that can be served family style and a self-serve bar to keep people moving and active. One of my favorite dinner party touches is having guests fill out a random fact about themselves and placing it under a random persons plate. We laughed for a good hour trying to figure out everyone's little quirks. I can't recommend easy icebreakers enough to get the night really rolling! If you're feeling really spicy, tag on a fun drinking game if the person gets their answer wrong they have to finish up their cocktail!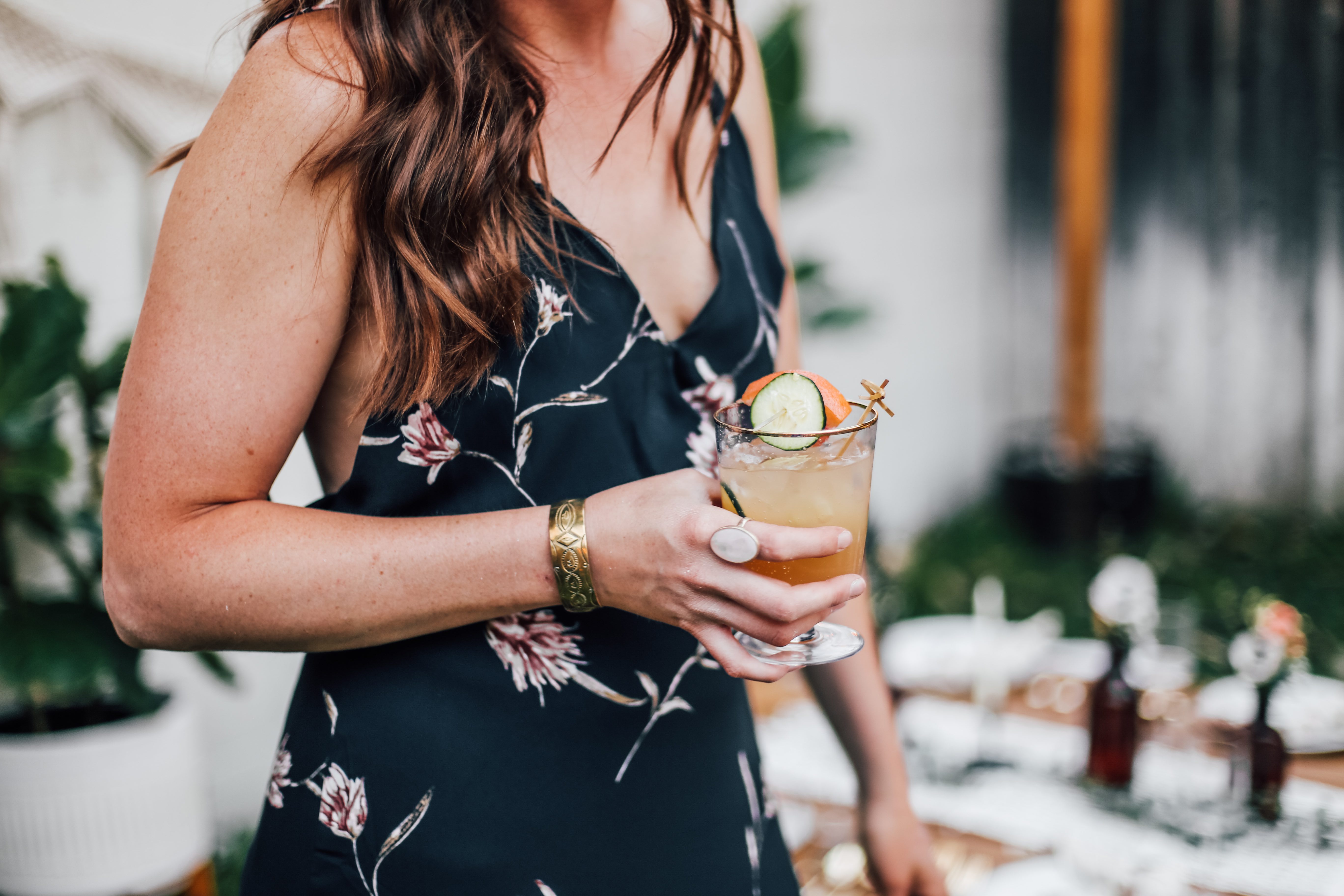 I won't deny that dinners like this are a bit of work for a hostess but they are totally doable and so insanely worth it. For me, the art of bringing new and old people together for a meal full of endless big belly laughs and good conversation is priceless of time and money. I hope this inspires you to have your own backyard bohemian bash and just remember that you CAN really throw a great dinner anywhere!