Taste of Morocco: Tagine Cooking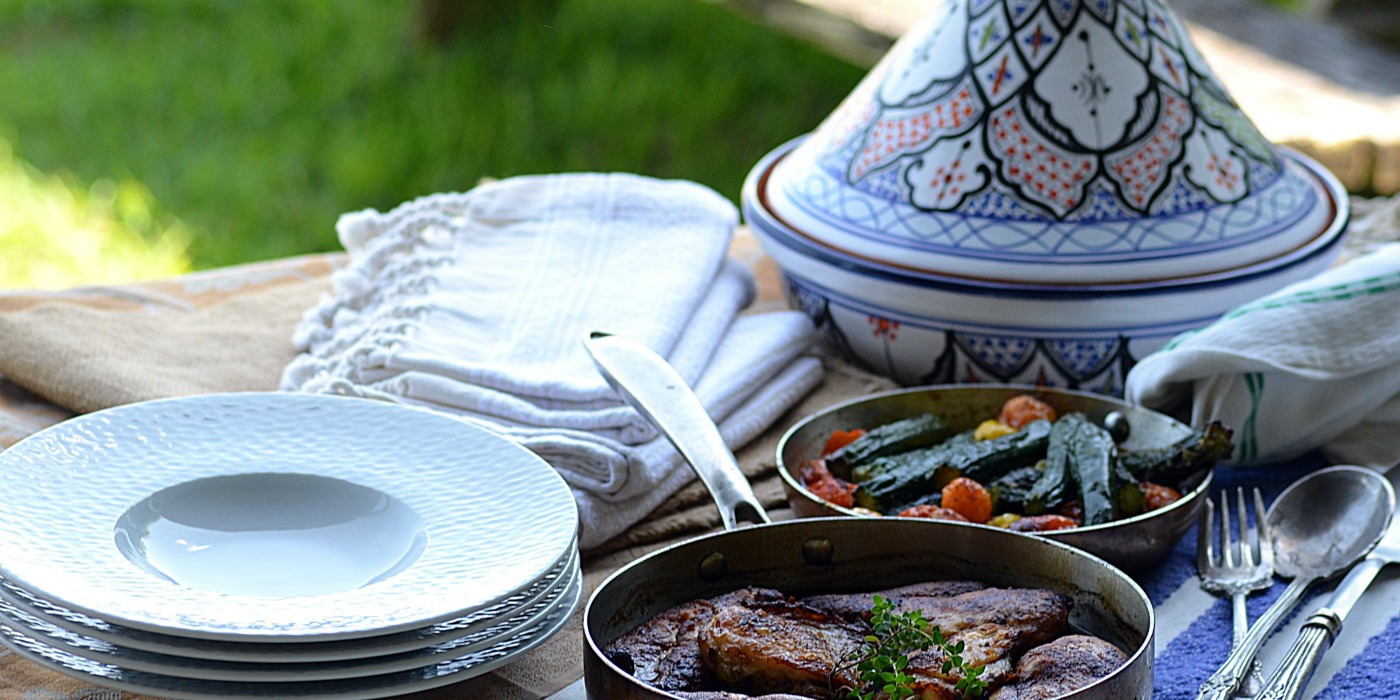 Imagination — it's such a magnificent thing and it shouldn't fade from those childhood days — it's a way to escape, to explore, to experiment and to enjoy the world of food and entertaining without leaving home. Morocco — a place of antiquity that elicits exotic sights, smells, aromas, music, thoughts, words — Berber, souk, fez, Kasbah and, yes, yes, "tagine!"
The Arabic word tagine basically describes a dish that's cooked and served in one vessel — typically decorative and stunningly beautiful with a base and dome cover, the tagine is what I like to call a 'biblical slow cooker.' In ancient days, this earthenware pot was put on hot charcoal, and cooked low and slow to culinary perfection — whether it's meat, vegetables or both, cooking with a tagine brings to your table delicious food and a sharing of the history and mysteries of the ancient world. A part of life that has not been removed by the modern conveniences of the 21st century.
Tagines designs and sizes vary — their designs and hues could rival a couture runway in Milan — intricately and beautifully hand-painted and developed for modern day use in an oven or on a blaze with a diffuser, this cooking instrument lets your food imagination soar. Choosing a tagine depends upon your personal style — no different than one's preferences and taste in fashion. And, why shouldn't your table be equally as designed to reflect your personality!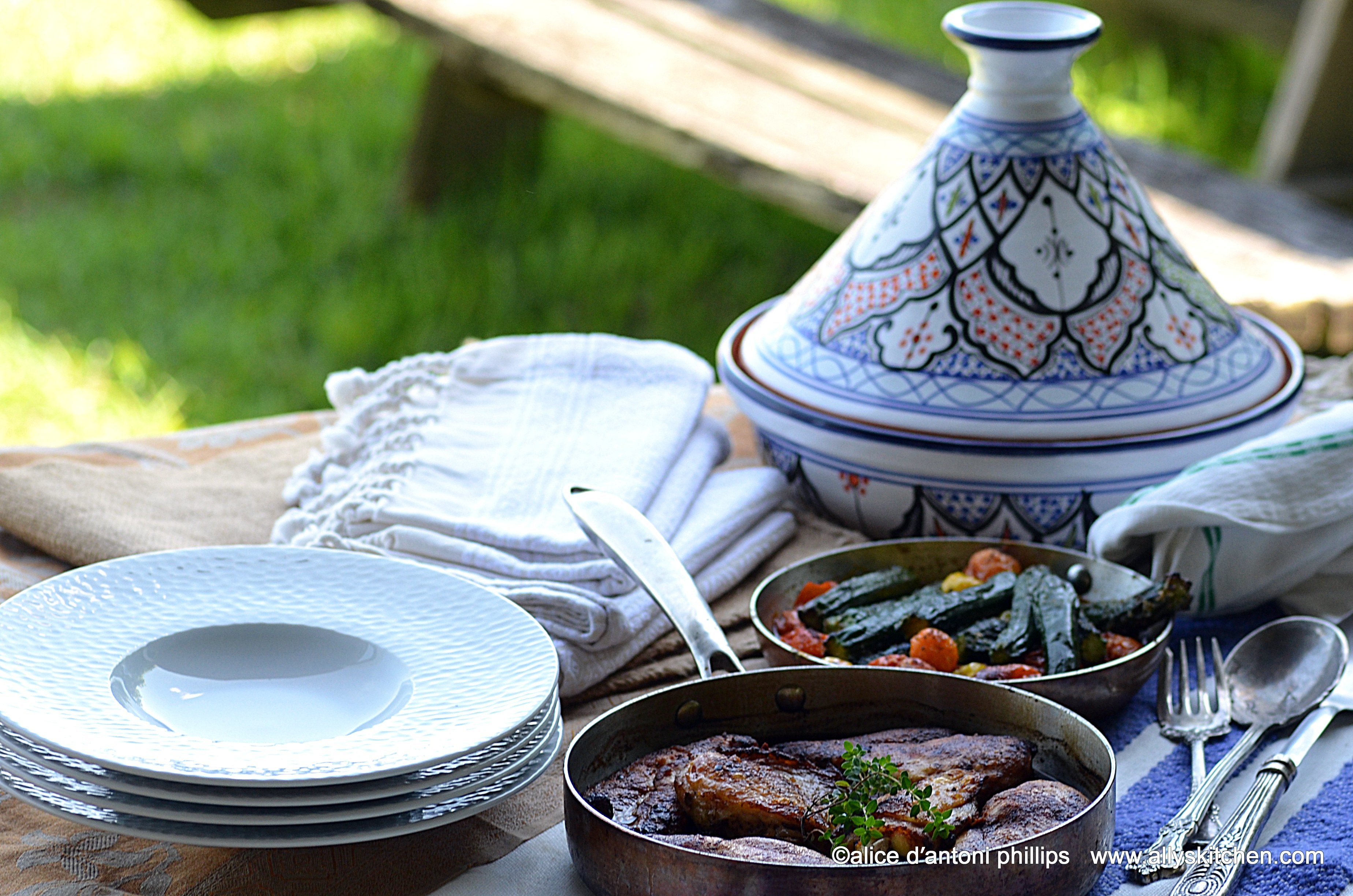 You can find tagines from various retailers, but one that I especially like is Le Souk Ceramique. And that's in large part because their world of tagine design is totally authentic, the real thing is always important, with their pottery manufactured in Nabeul, Tunisia and with a distribution center in Washington state. The Le Souk team even invites you to come visit their production facility if you're ever there — imagine the adventure! However, you don't have to travel to Tunisia, the tagine can come to you — lovingly packed to ensure it arrives safe and sound.
Tagines require a type of 'seasoning' similar to a cast iron skillet. And, like cast iron, tagines become treasured family heirlooms certain to be passed from generation to generation. Cooking tagines, and, yes, there are decorative tagines, require some simple steps prior to using, like soaking the base and lid in cold water for 12 or more hours before using. But, other than that, they're very simple and easy to use.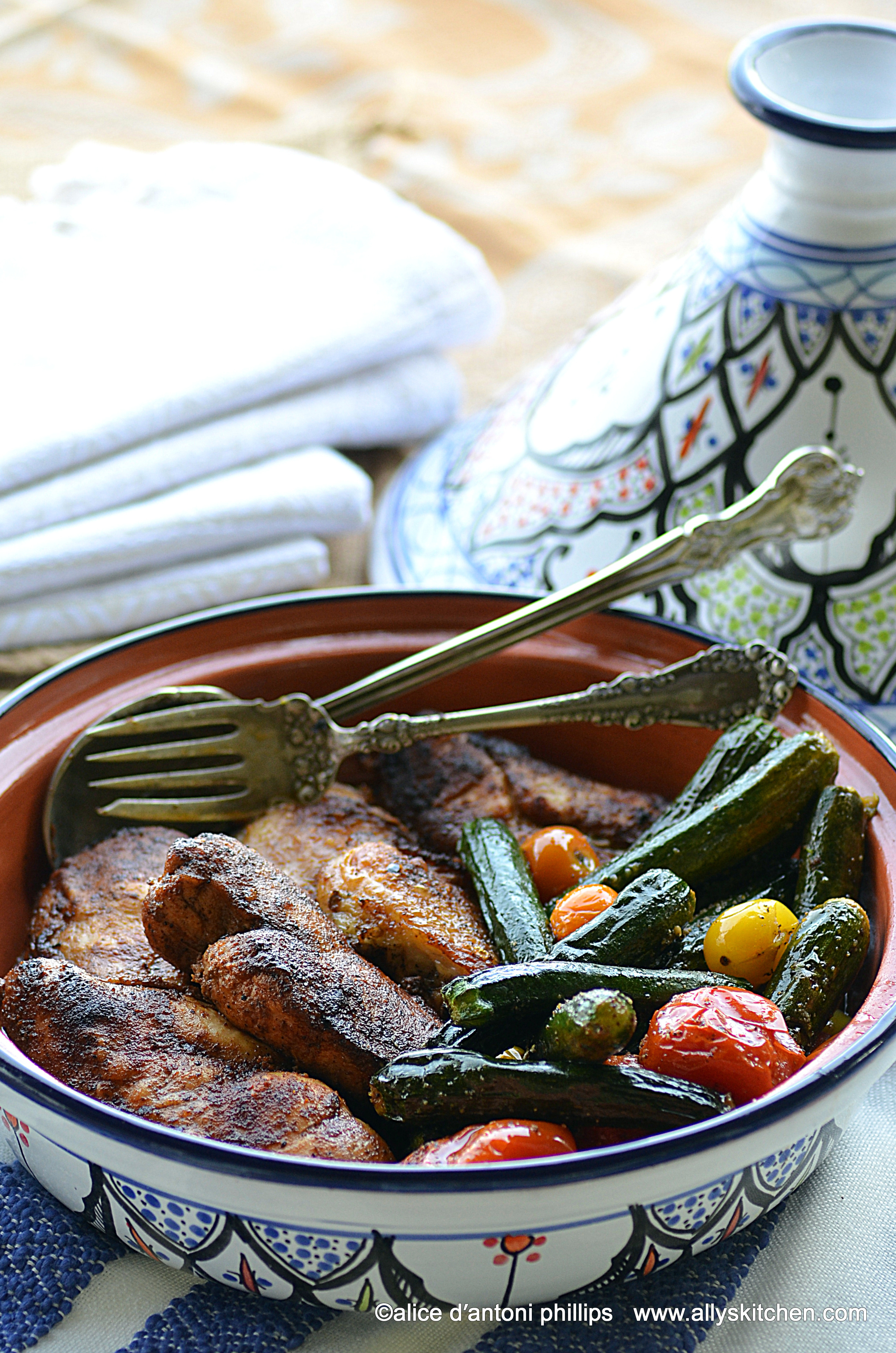 A tagine for cooking provides double benefits — you cook and serve in it. It's as easy as from oven or stovetop to table. But, if you simply want to transfer your dish from another cooking instrument and serve in the tagine, that's an option, too. And believe me, there's always an allure of excitement when a brightly and ethnically designed tagine is set on the table — the mystique of wondering what's under it is immediate. Once the dome, which keeps the dish warm, is removed then conversation erupts! As the sumptuous dish is served, you find yourself sharing its past and its story — never has a 'history class' been as inviting and intoxicating as when you're sharing the charm of the old world. Yes, you'll feel like an artisan of sorts meandering through the narrow rows of merchants displaying their wares, spices, fruits, vegetables, pastries, textiles and splendid tagines at the crowded and vibrant souk.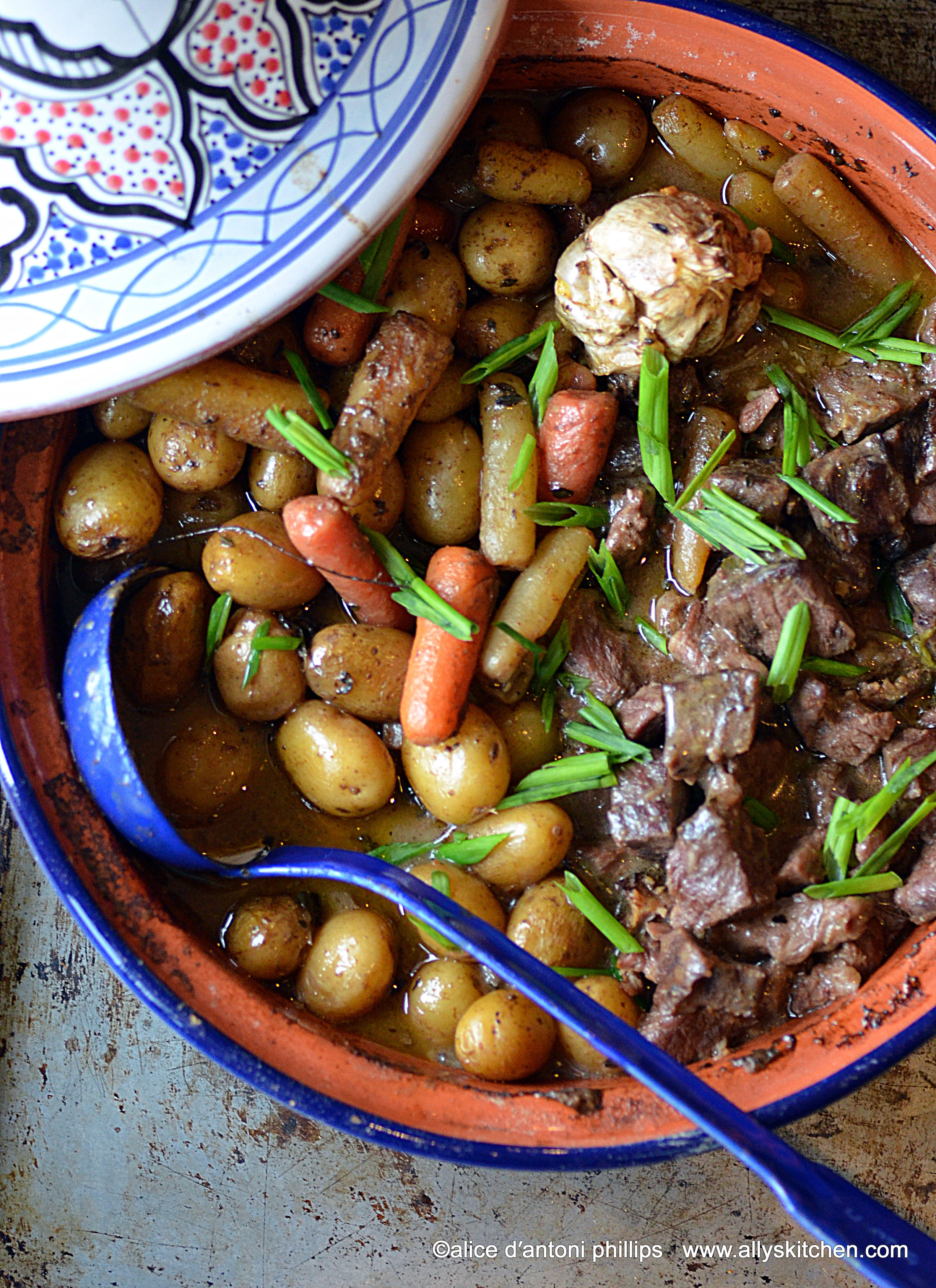 Creating recipes for tagine-ware is, for me, like playing with toys — my imagination swells and soars into high gear! Here's a recipe idea — perfect for your next dinner party.
Spicy & Smokey Chicken + Veggies
Imagination — it's such a magnificent thing and it shouldn't fade from those childhood days — it's a way to escape, to explore, to experiment and to enjoy the world of food and entertaining without leaving home. Morocco — a place of antiquity that elicits exotic sights, smells, aromas, music, thoughts, words — Berber, souk, fez, Kasbah and, yes, yes, "tagine!"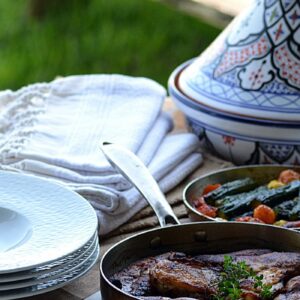 Ingredients
3

lb

Beef, cut into cubes (I used chuck roast and boneless short ribs)

1

tbsp

Ras el hanout

1

tsp

Harissa

1

tsp

Cumin

1.5

tsp

Sea salt

1

tsp

White pepper

3

tbsp

Extra virgin olive oil

3

cups

Baby potatoes

2

cups

Whole baby carrots

1

cups

Water

2

cups

Vegetable broth

12

oz

Organic cream of mushroom soup (I used Pacific brand.)

1

Bouquet of fresh herbs (I used thyme, oregano, flat parsley, basil.)

1

Garlic bulb (outer paper skin peeled off)

.25

cups

Chives (garnish)
Instructions
Put the cubed beef in a mixing bowl.

Combine the ras el hanout, harissa, cumin, salt and pepper in a bowl. Add the olive oil and blend together. Pour over the cubed beef and toss and turn.

Pour into the tagine base and push to one third of the area. Add the potatoes to another third and the carrots to the final third of the base. Rinse the mixing bowl with the water. Pour into the base.

Mix the broth and cream of mushroom soup together and pour over the beef/veggies. Nestle the herbs and garlic bulb into the mixture.

Place the tagine on to a cookie sheet. Put in a 300 degree oven. Cook for about 4 ½ to 5 hours.

(Note: If you use a tenderer cut of beef like ribeye or New York strip, then reduce the cooking time. Check after about 2 to 2 ½ hours on beef cube tenderness.)