A DIY Summer Shandy Bar to Beat the Heat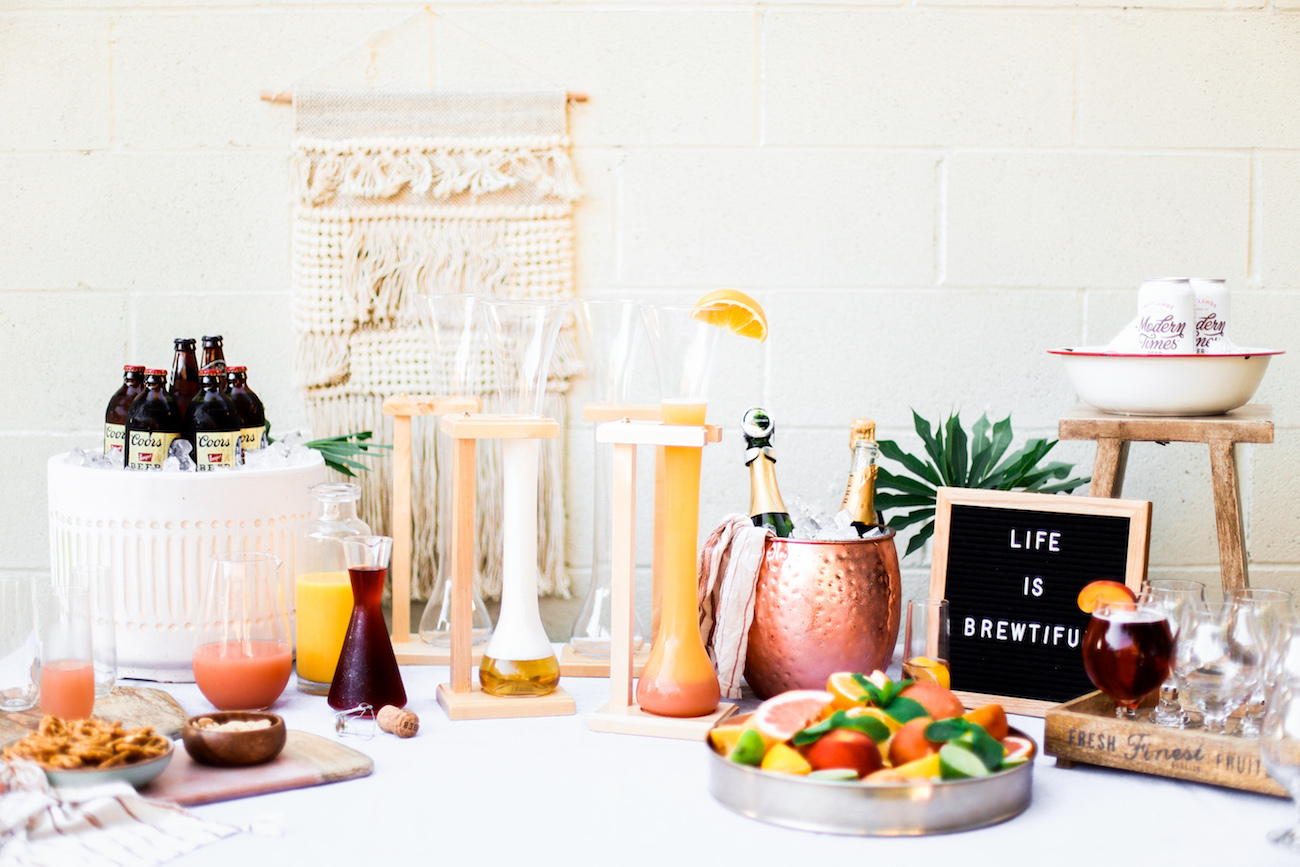 There is something about the sound that a beer bottle makes when it's cracked open that instantly just makes me want to hang out and have a good time! We have been having record-breaking hot days here in Orange County and I couldn't imagine opening up any other beverage in triple digit temperatures.
Beer is one of those things that is usually served very casually and typically at relaxed gatherings. A DIY beer bar is something fun that you can put together for really any party, but it's great for those hot summer days!
Let's talk about styling out your bar! When I style out a fun beer bar like this, I always try to include some surfaces that will give my 'station' some height and dimension. Today I draped a simple chambray tablecloth and started building. Some items that give this look more dimensions are my white planter turned beer cooler and a little stool I have for my kitchen. It helps draw peoples eye around the station and keeps everything from looking flat! Before you buy anything, just take a look around your house. I'm sure you have a few surfaces lying around that you could reuse!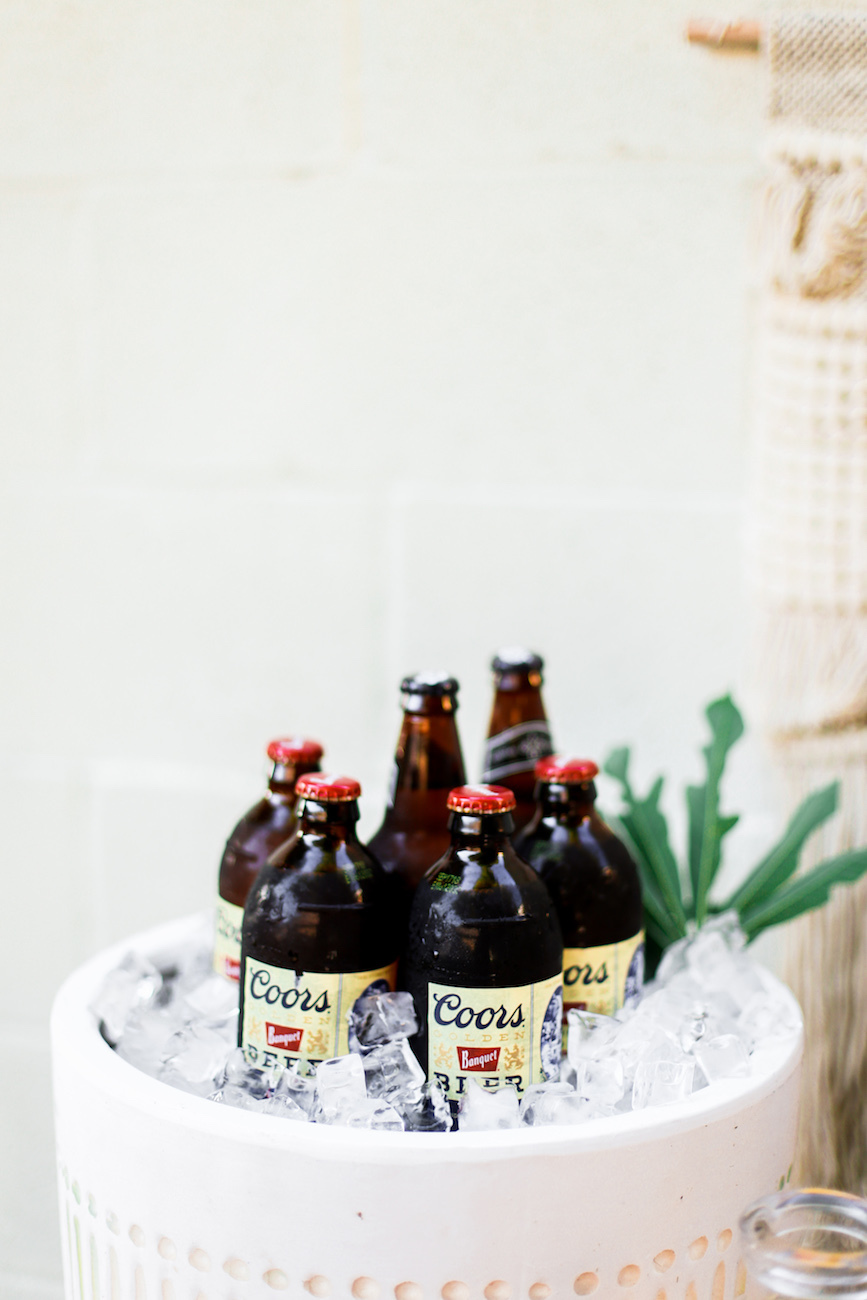 The best thing you can do for any DIY beer or food station is to pick 3-5 colors for your décor and serving items and stick with them! Beer always gives off a rustic feel to me so I chose denim/chambray, copper and wood. Keeping your colors in a group will make your whole surface look very cohesive!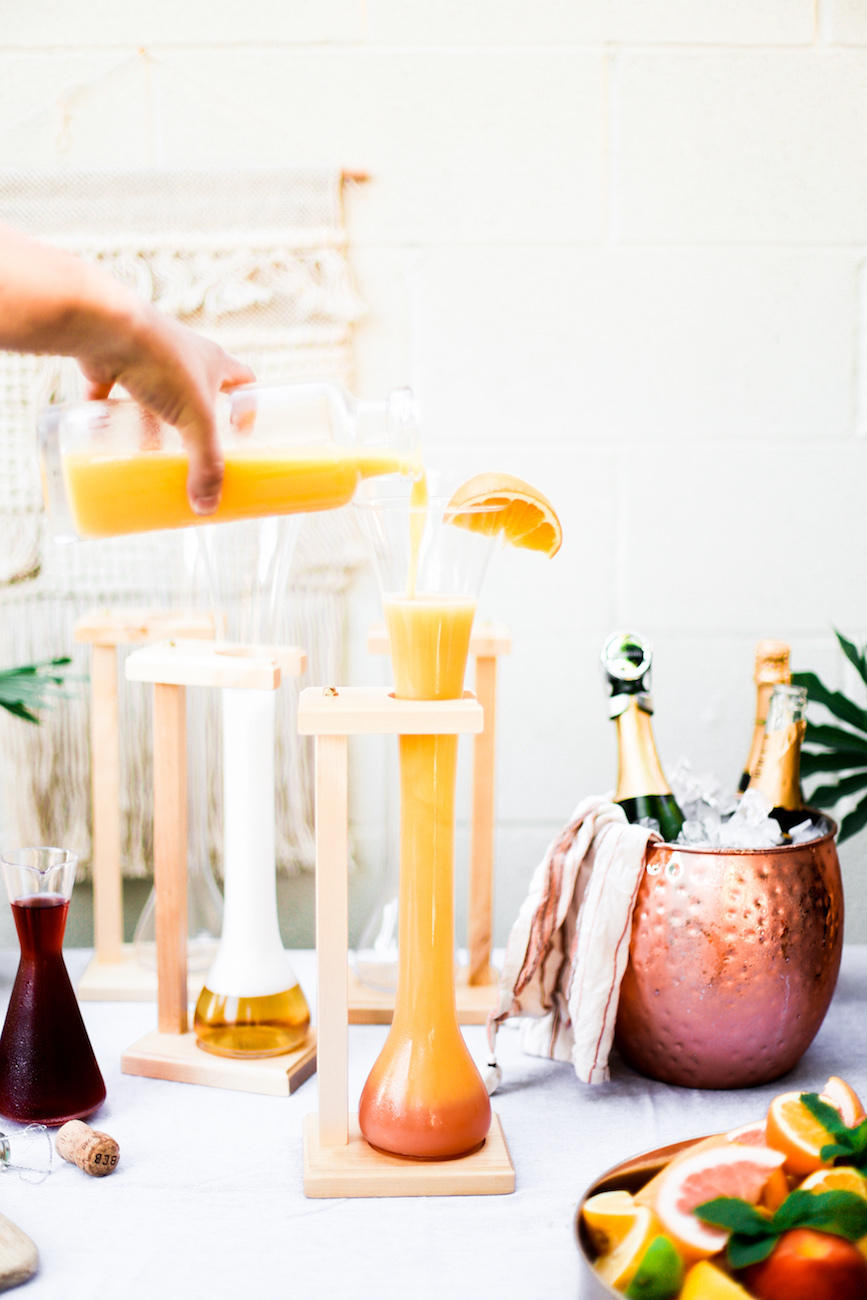 The last and best part! The Beer! I wanted this whole beer bar vibe to have a 'manmosa feel' so I've included tons of glassware including Craft Brew Belgian Ale and these epic Half Yard Ale Glasses. These clearly scream party all over them. To add some flare and a little sophistication I've put out a few decanters with orange, grapefruit and a pomegranate juice.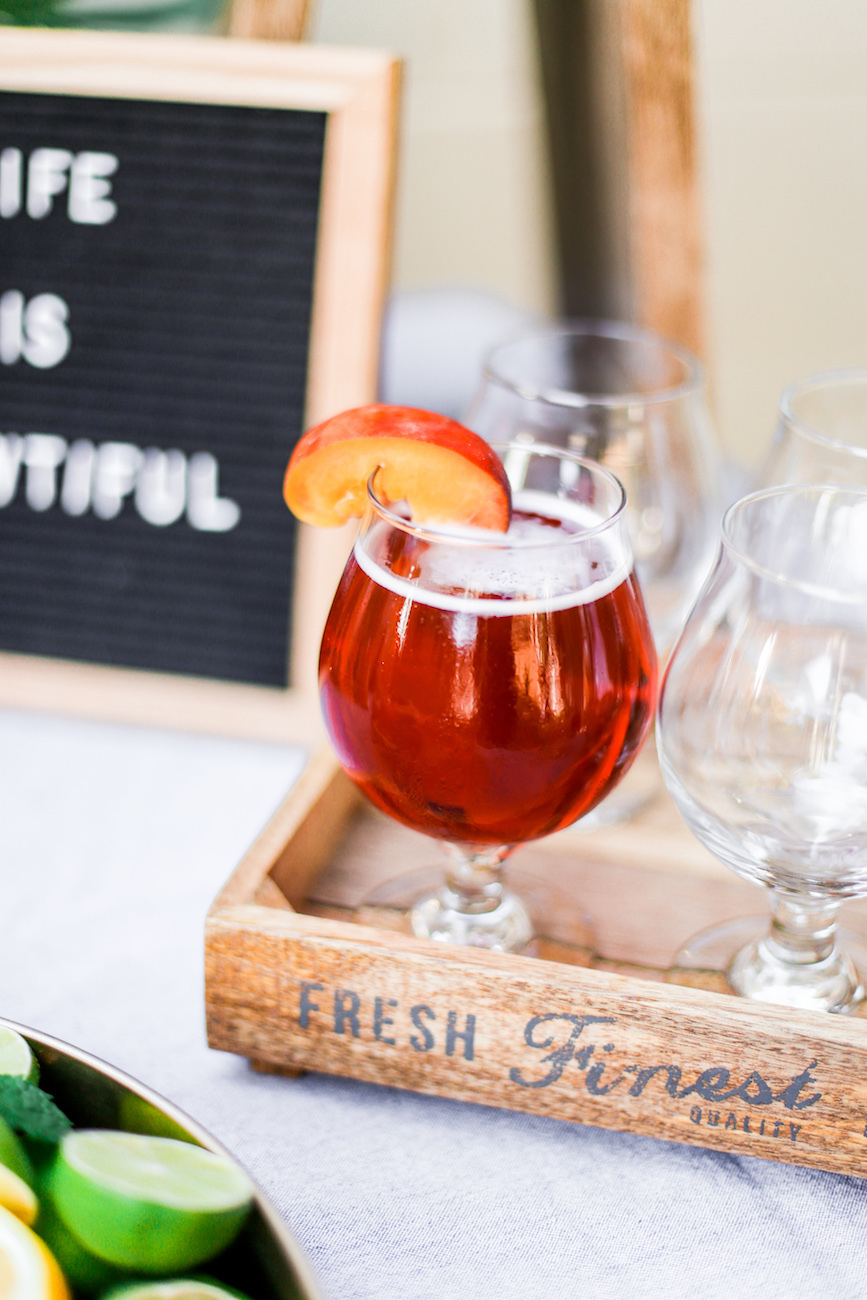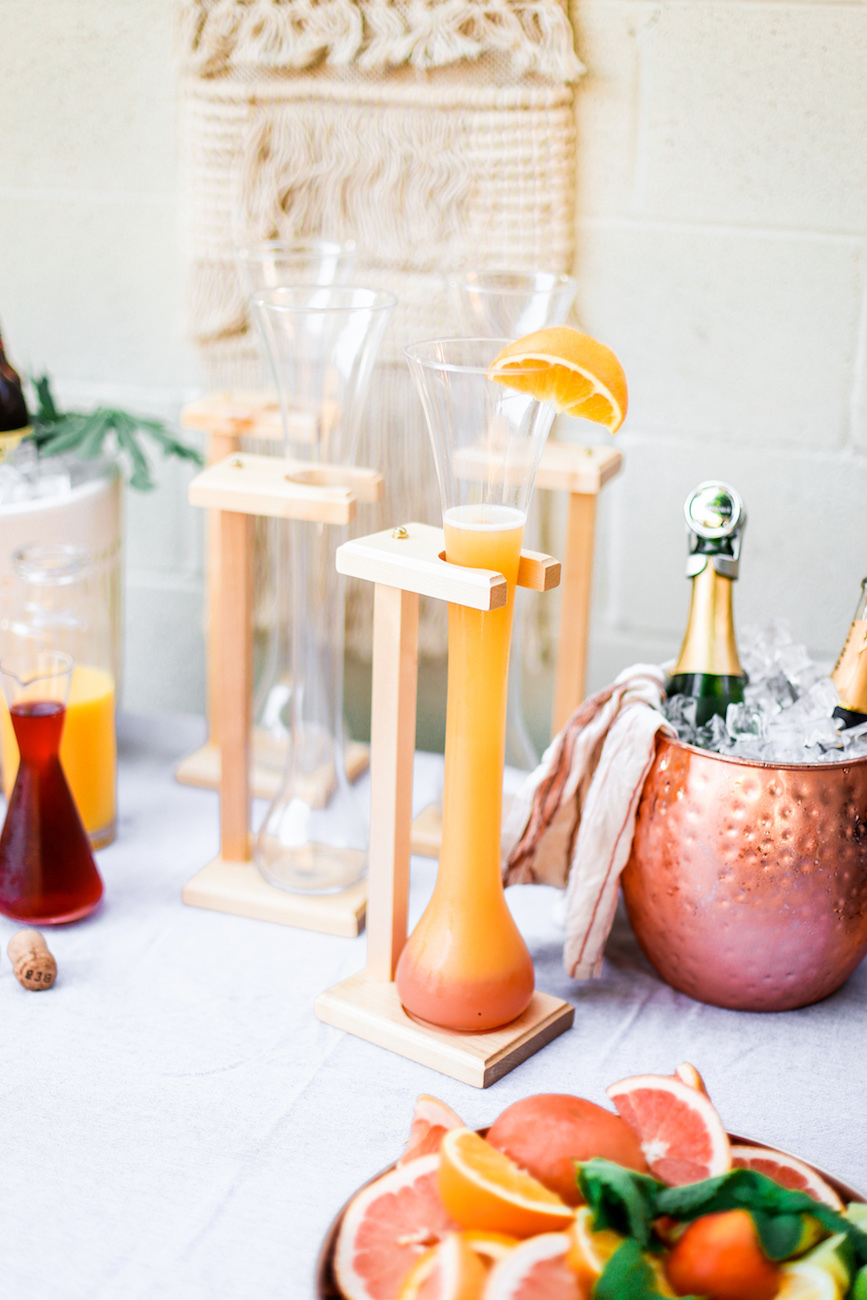 At first I chose flowers for a centerpiece and thought it felt super out of place. Soooo I swapped it for a platter of citrus and fresh fruit slices! Perfect for garnishing your beer concoction and for a pop of color on the table!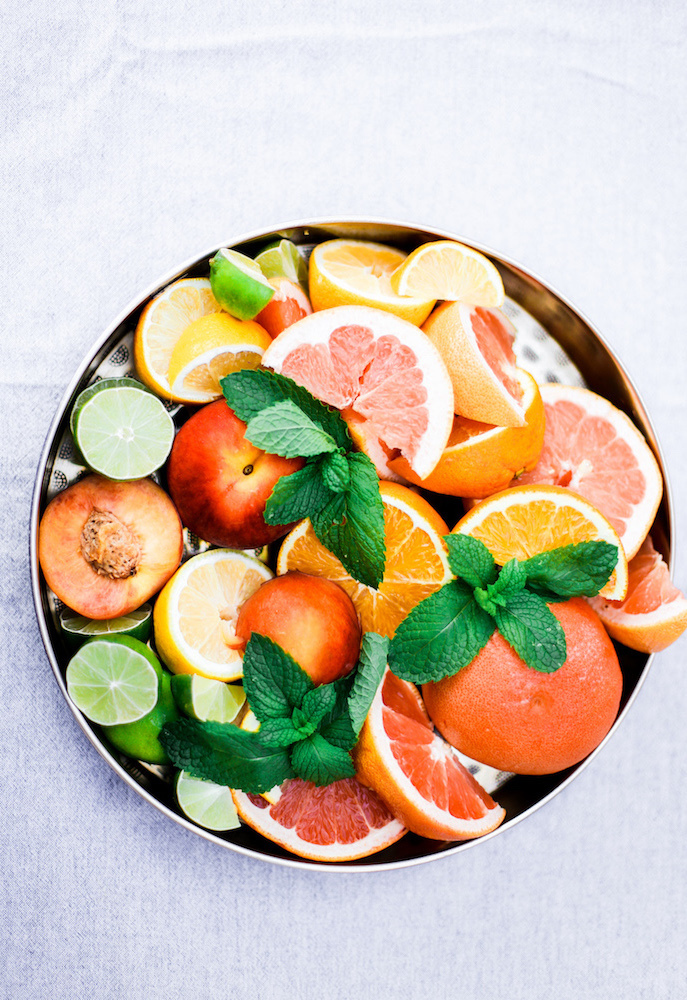 Lastly, I put out a few bottles of champagne just incase anyone coming over isn't a big beer fan. The juice combo works just as well and I top each bottle off with my Vinturi Champagne Stopper in just in case we don't finish the bottle!