3 Things You Should Have Prepped in Your Freezer for the Holidays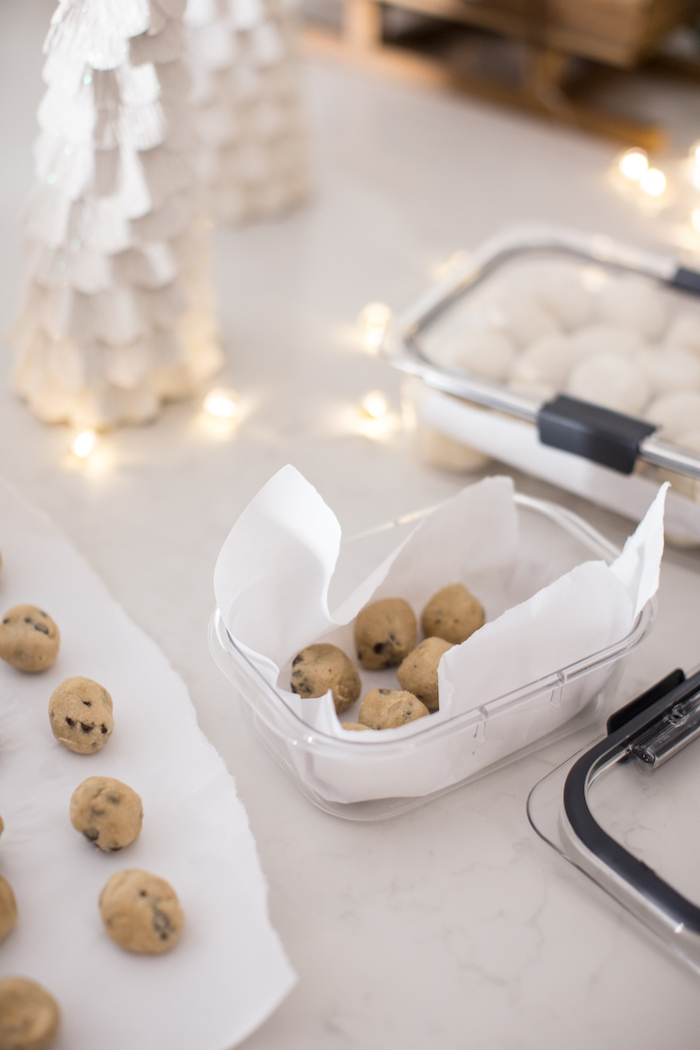 Hi friends! I'm happy to be back to day preparing you for the busy holiday day season! Last time we counted every single dish in the house to make sure we had enough for everyone. Today, it will be a little colder as we head into the freezer to get things more organized for all the people that will be in and out of the house! Ready?! First start by getting rid of anything you don't need to make room for all the things you DO need! A good freezer purge is always a good idea.
Once everything is clear you'll want to make a list of all thing dishes or even desserts you can make ahead.
Make ahead cookies are THE easiest desserts to prep before the holidays. Instead of waiting to bake during the busy season, bake, freeze, and serve when you are ready! One of my favorite freezer-friendly cookies are chocolate chip cookies. Simply scoop them out from the dough and freeze them for about an hour or so. Then wrap them in freezer paper and seal them with freezer safe containers like these from Rubbermaid! Plus I love how they are clear containers so you can take a quick glance to see what's in them!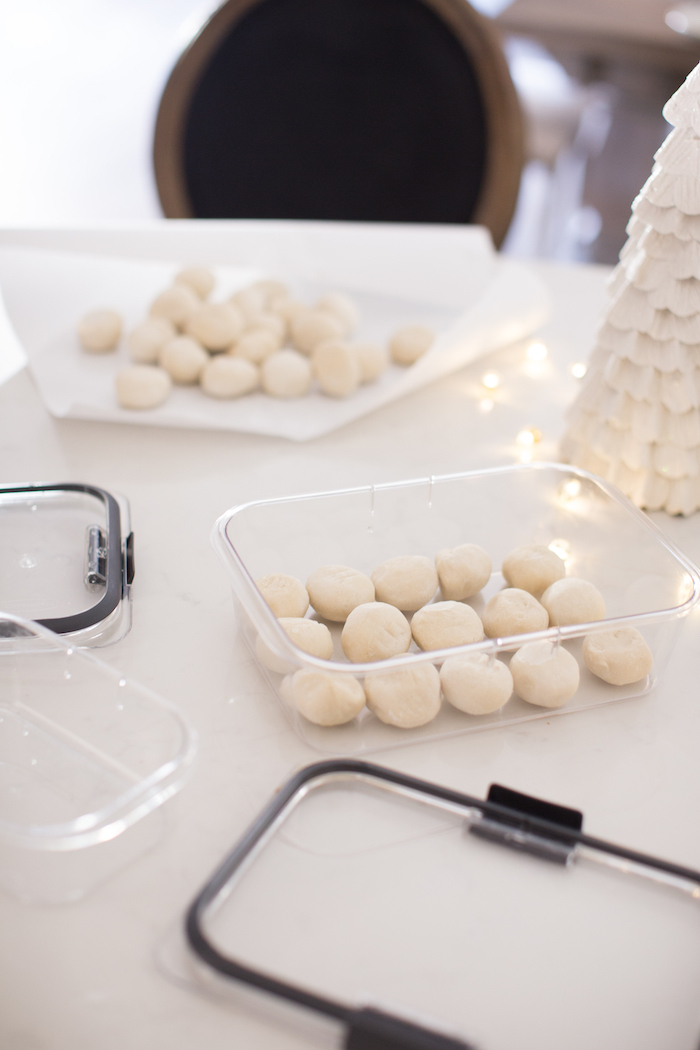 Have you ever made a hot chocolate base before? It's THE most requested drink during the holidays and at all our holiday parties so I like to make it ahead. Once I'm done I simple pour the mixture into small ice cube trays or use my oversized Kilner jars and freeze large batches. When I'm ready to serve single servings I can add them to the hot water and when I'm serving a crowd I can use the bigger portion!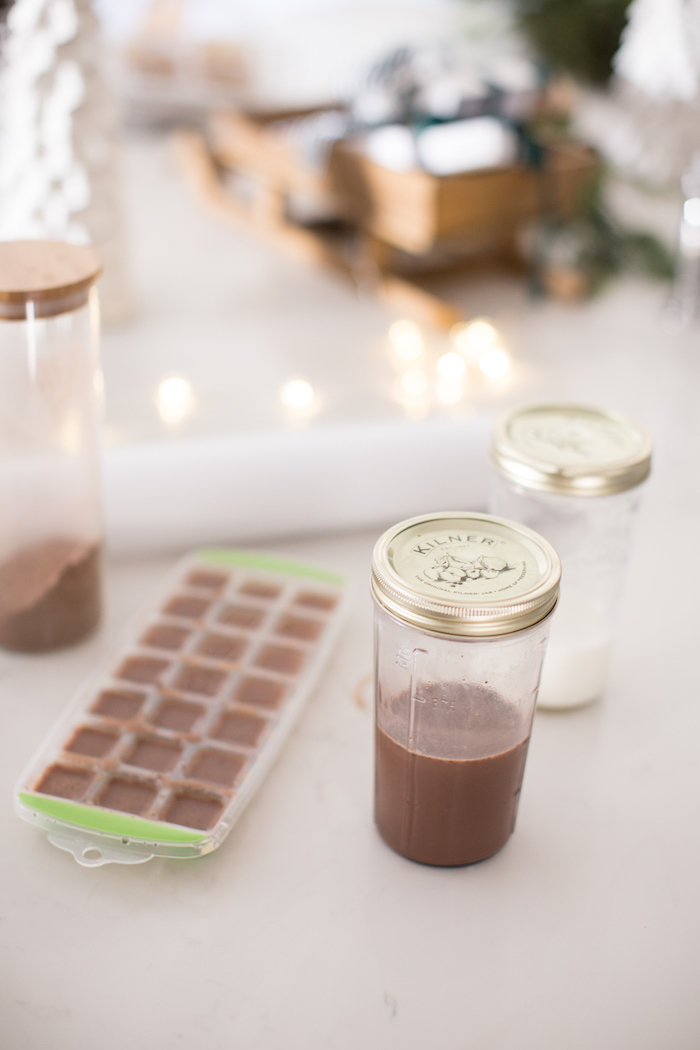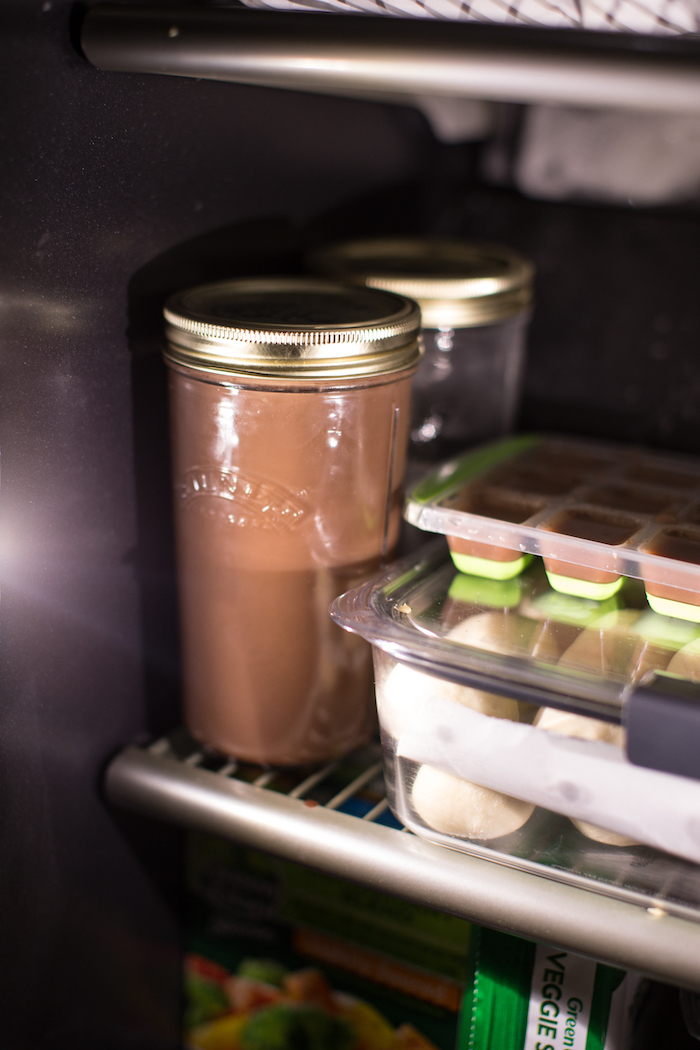 Because I know I'll be busy during the holidays I also like to pre-make some smoothies just for myself so I can stay somewhat healthy! I know for sure I'll be over indulging on all the goodies so I lock up a few good for me drinks in these freezer safe containers by Ball. They are the perfect size for a single serving and stay fresh for months.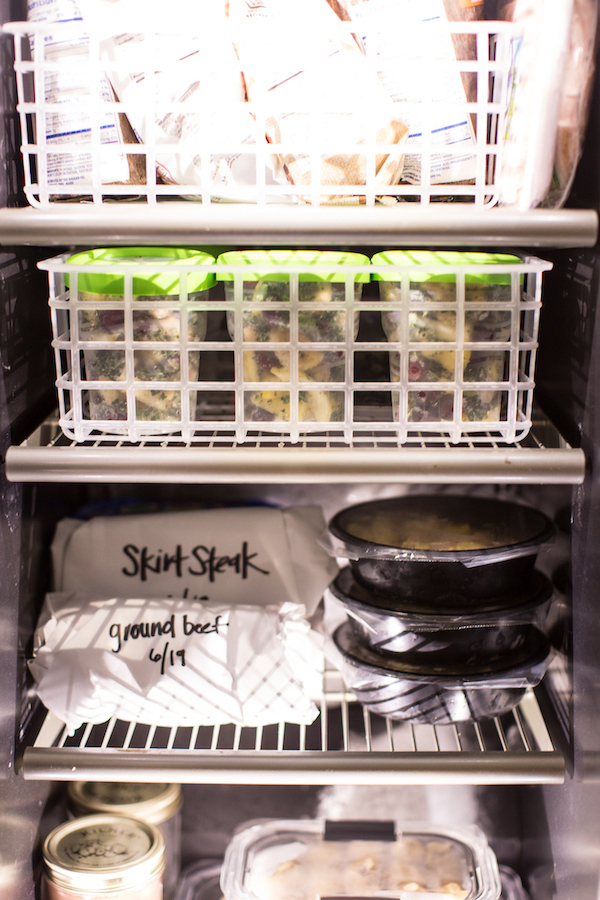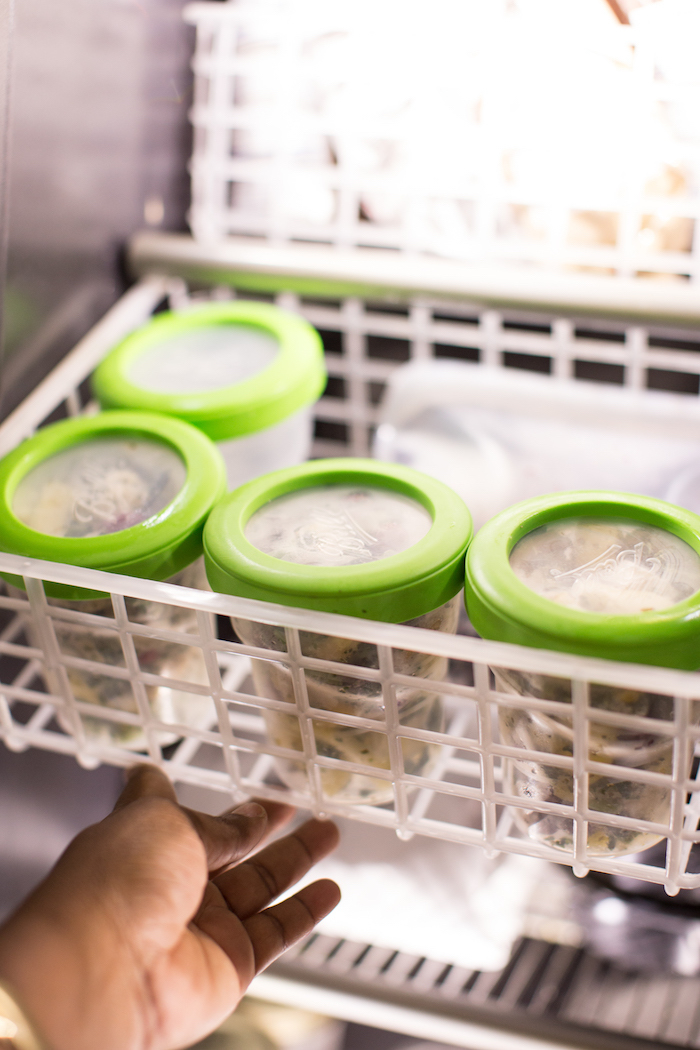 What will you be freezing ahead this month?