7 Bathroom Organization Tips That Will Change Your Morning Routine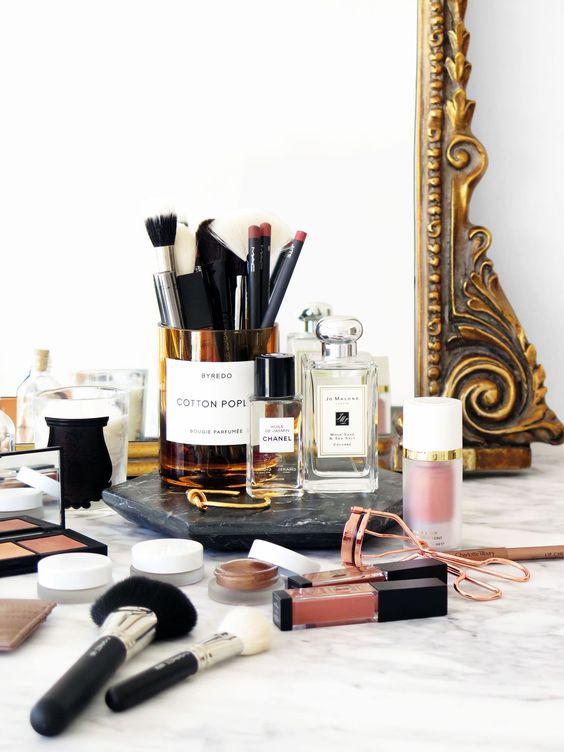 There's something about walking into a crisp, clean and organized bathroom – you know, like at your favorite hotel.
You know the bathrooms, they're perfectly edited, fresh towels neatly stacked… and sometimes, a luxury robe is on standby. In the meantime, back to the reality of our own bathrooms, filled with every makeup product we've ever tried, cold and flu medicines and towels that barely make it to their designated hooks or racks. Unless you're Marie Kondo, the thought of organizing your bathroom can be challenging and completely overwhelming.
Ready to up your bath to a five-star rating? Here are a few product picks and some inspo for the most organized and beautiful bath ever: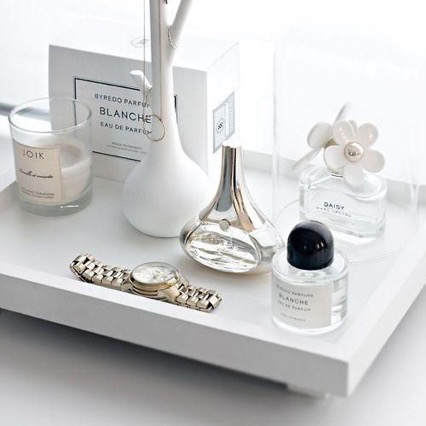 Keep Counters Clear
Contain perfumes, a lotion or two and your most frequently used items on a vanity tray. A tray can pretty up your space and is also a good place to keep your jewelry at night and ready for the next day.
Contain It
Use makeup organizers, nail polish organizers and lipstick organizers to keep cosmetics contained, organized and ultimately, easy to find.
Drawer Organization
Fact: An organized drawer makes hair and makeup prep a cinch. Toss what you don't use or doesn't belong in your bathroom drawer, measure drawer organizers to fit, categorize items by type and store like items together. Organizing a drawer is as easy as that.
Under-Cabinet
Store hair care tools and products such as hair blowers, flat irons, brushes and accessories in under the cabinet storage organizers for easy access. Getting ready in the morning will suddenly become a breeze.
Over the Door

Short on space? Create it! Utilize cabinet doors to store hair care items in an over the cabinet hair dryer and accessory organizer, and bathroom doors to hang towels to dry with an over-the-door towel rack.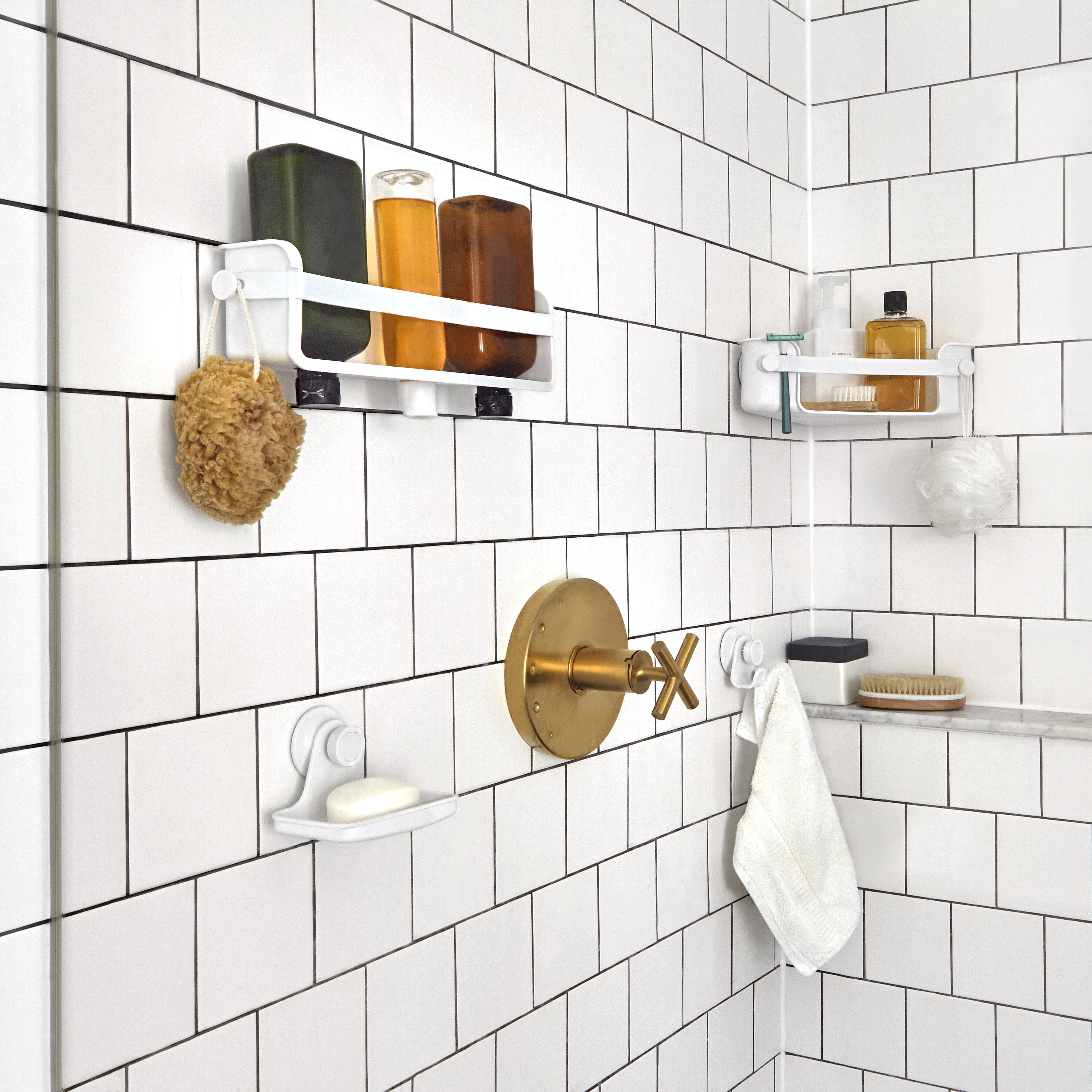 Shower Stuff
A shower caddy with great design is all you need to hold shampoo, soaps, razors and personal care items in the shower. Double points for suction shower accessories that can be placed exactly in the space and height you need them to be.
Laundry & Storage
Laundry baskets and storage bins are the answer to storing extra towels and bath accessories. Choose colors to coordinate with your room to double as décor.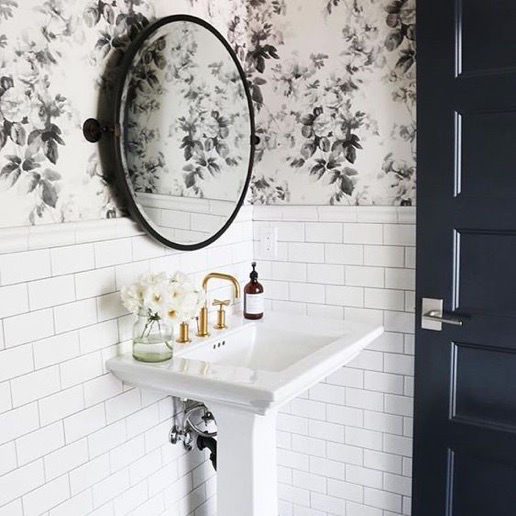 For a fresh look and easy update to your bath, add a chic dose of wallpaper, a shapely mirror or framed art and, hello dream bathroom!
xx,

Deborah

Lead photo courtesy of: Lucy Cuneo for Rue Magazine